The work environment has long ceased to be a monotonous place. We already understand that the benefits of making it an inspiring and pleasant space are fundamental for increasing productivity, sparking innovative ideas and reducing stress.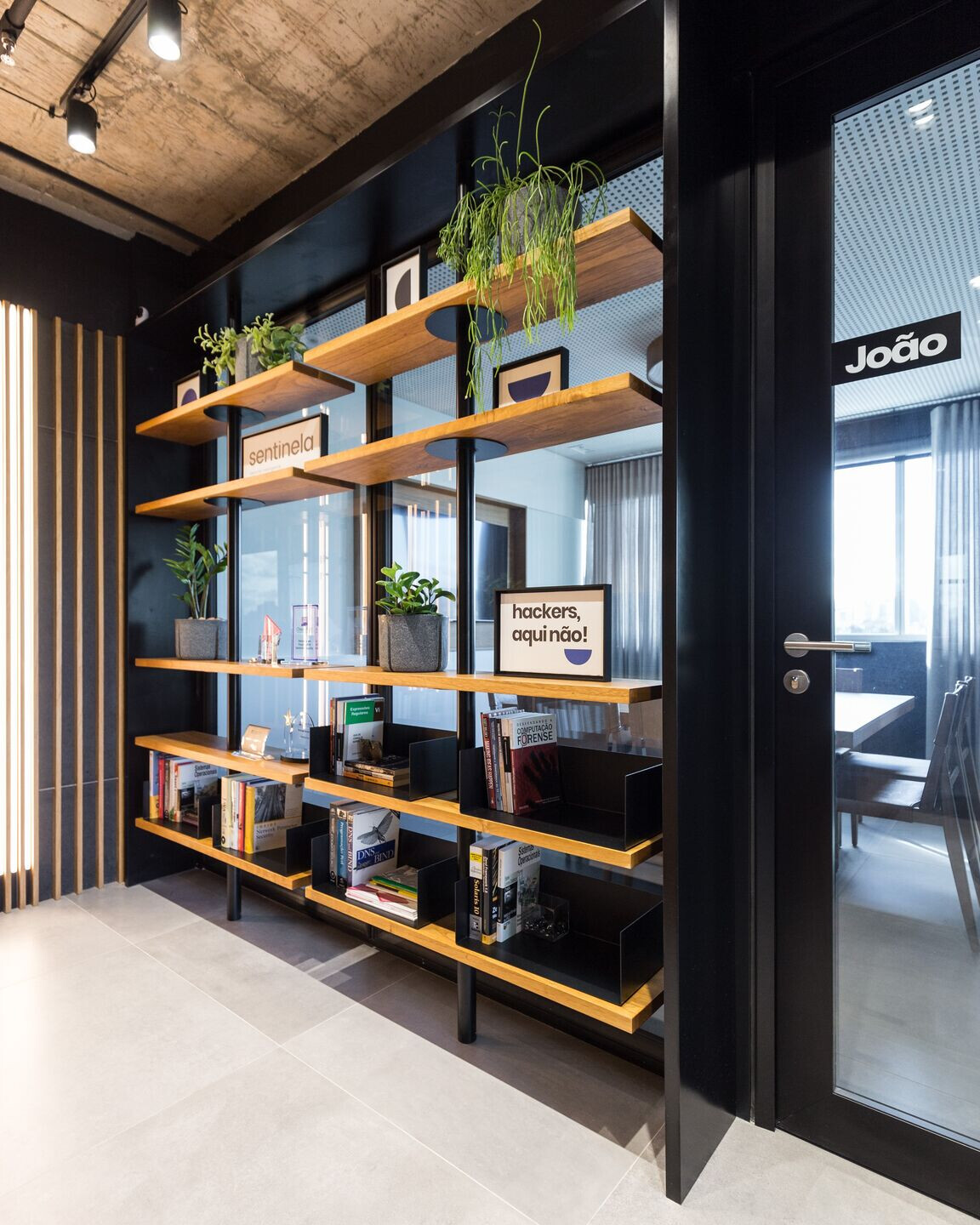 Sentinela Security, a cybersecurity services and consulting company, had the desire to transform their new headquarters into a meeting place. This new space would bring proximity to their clients, would foster creativity and well-being of their employees and would reflect its high-quality services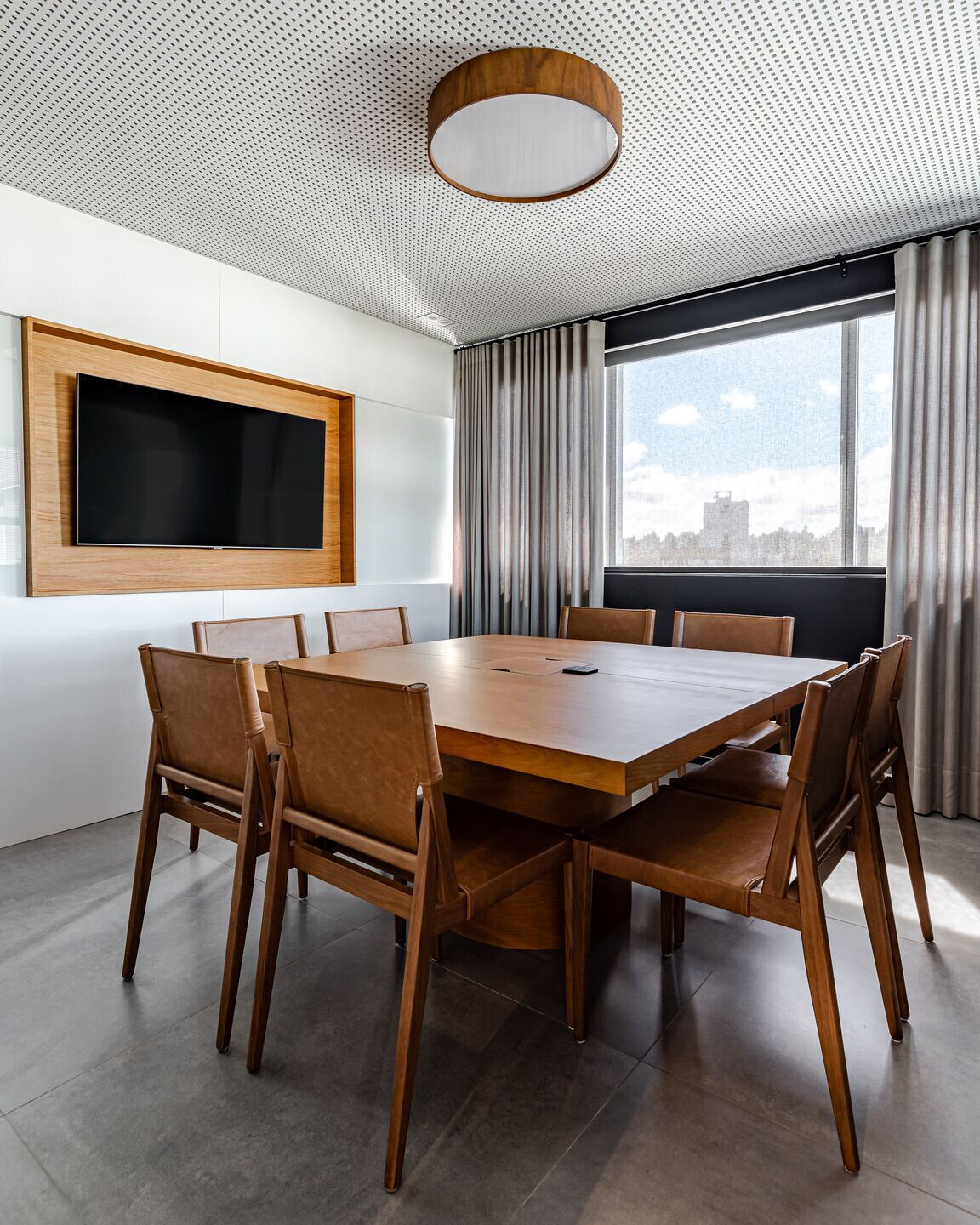 The design strategy for this double-height room, located on the 15th floor of a commercial building with a privileged view of a park, was to optimize the use of spaces so that it would respond to the briefing with functionality and ergonomics and to incorporate concepts of biofilia bringing comfort and quality to the space.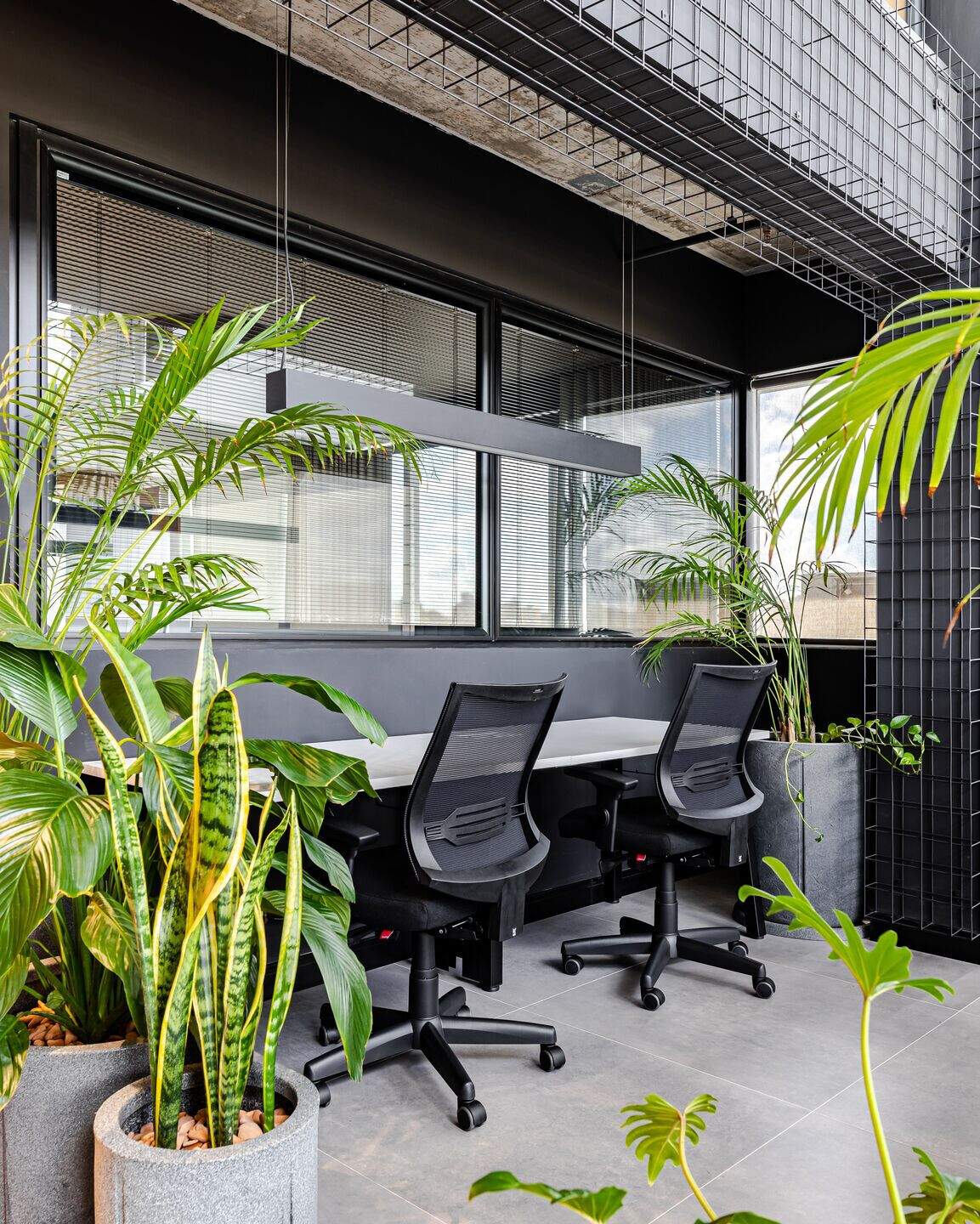 Shared areas would be located on the access floor: a meeting room where clients are usually welcomed, a shared open plan working area and a multifunctional lounge that can be used as a waiting area, as an informal meeting space and as a chilling-out space. More private areas,including the CEO´s office would be placed on the mezzanine.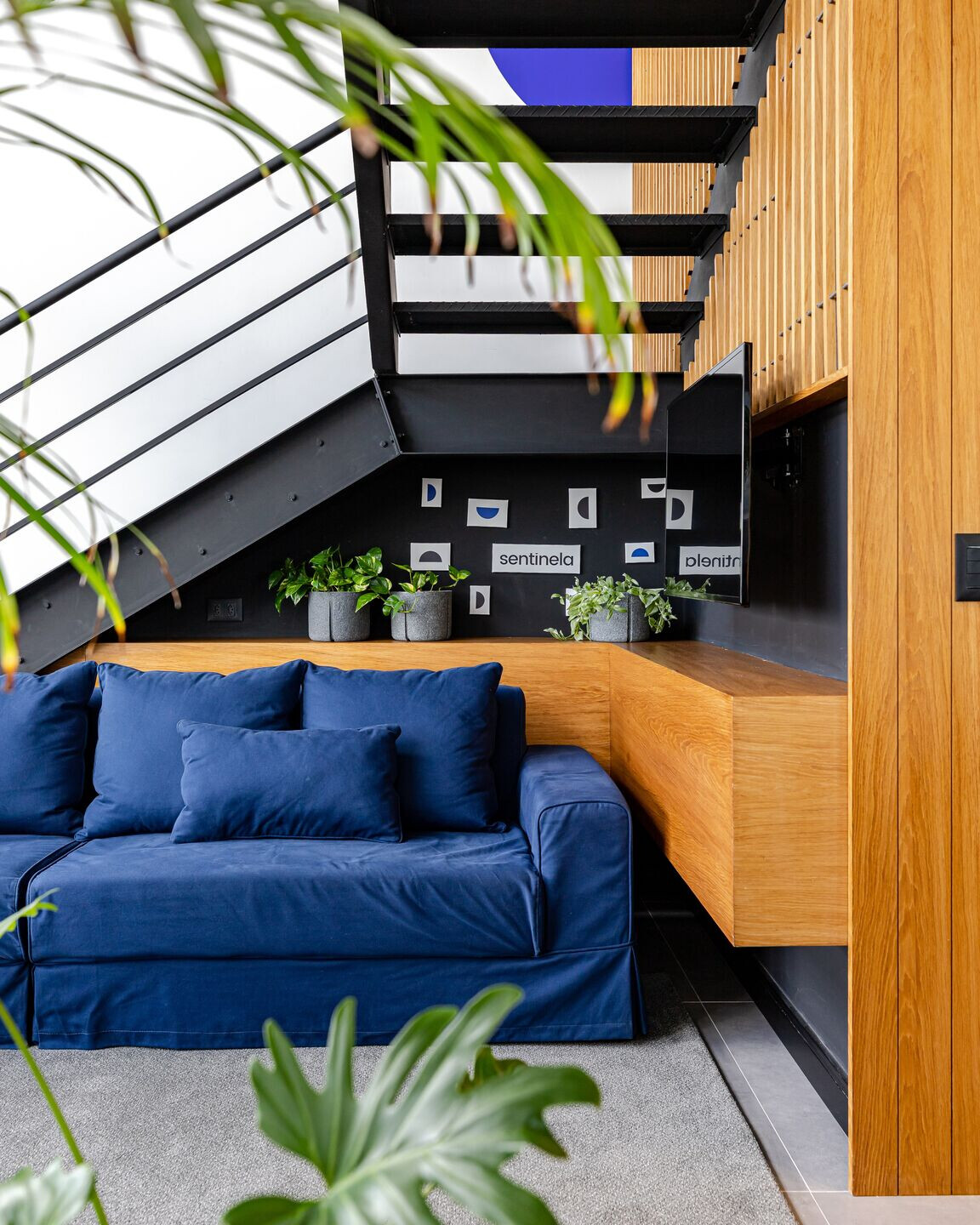 Throughout the project, we would use a colour and material palette with an industrial feel that would be softened with wood patterns and indoor plants. The blue tone which is part of the brand signature would also appear on some elements.
We would make use of double-glazed partitions in all compartmentalised spaces, thus maximizing natural light in all rooms and when privacy is needed, fabric curtains can be used.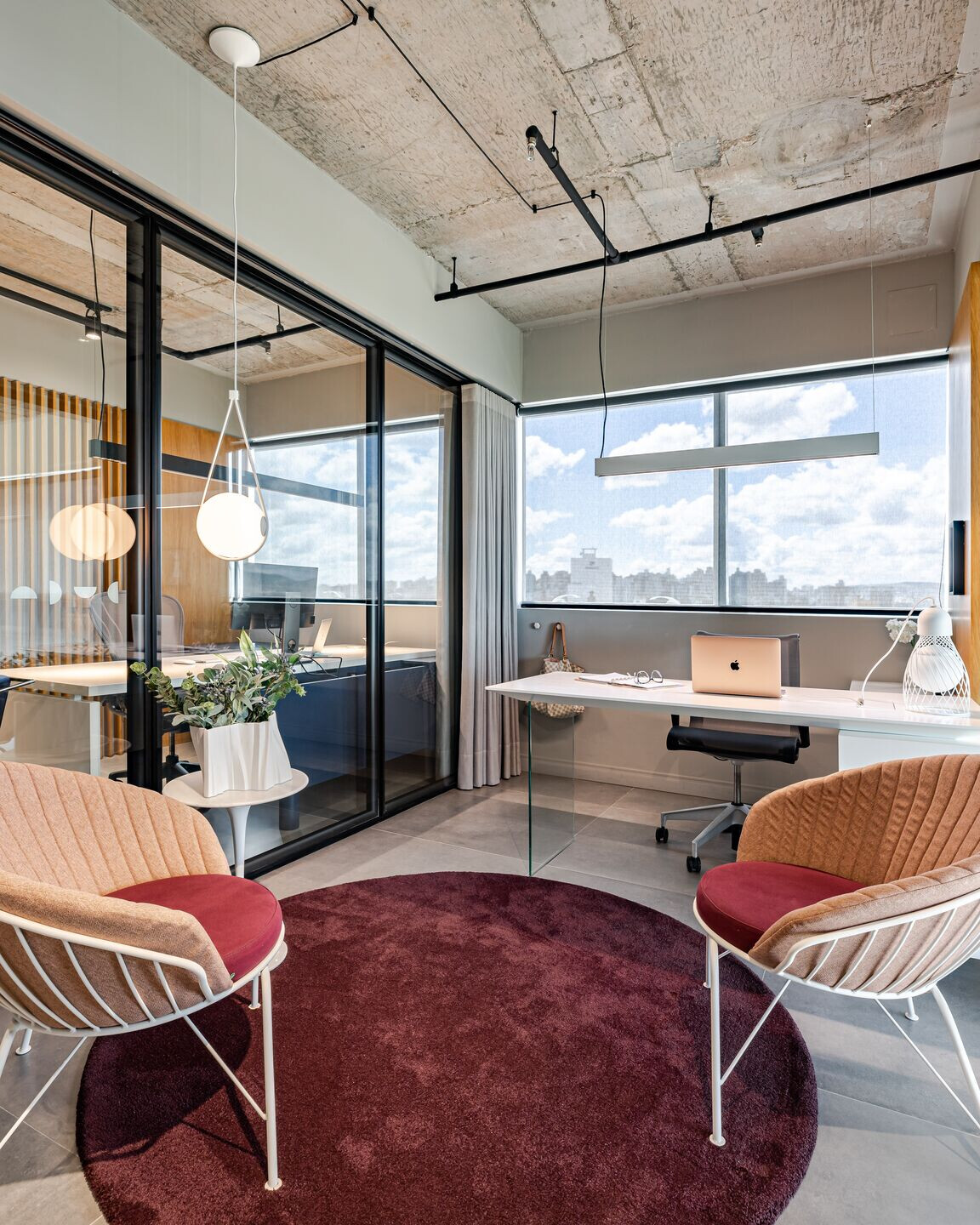 Team:
Estúdio ATA – Design team: Ana Troller / Carine Fortes
Photographers: Marcelo Donadussi / Artur Pretto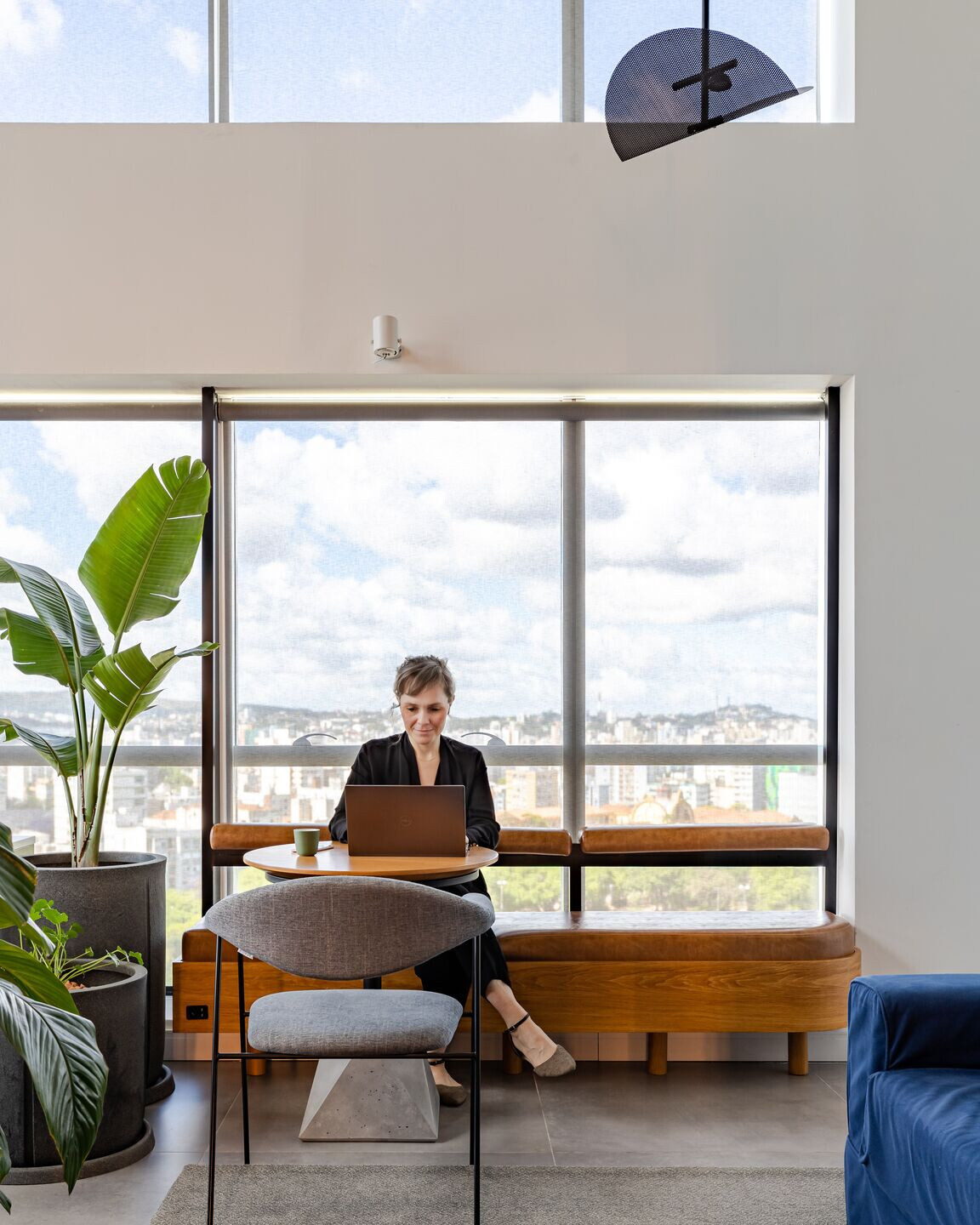 Materials Used:
Flooring: Floor tile by Portobello SA
Interior lighting: Pendents, floor and table lamps by Luxion
Interior furniture:
Bespoke furniture with oak veneered panelling and lacquered surfaces by Lufra Móveis
Meeting room chairs by Móveis Göttems
CEO office: Blue armchairs design by Zanine de Zanine + side table by Mezas
CFO office: Pink and purple armchairs by Fernando jaeger Design
Blinds by Luxaflex
Workstations & Double Glazed partitions by Tradesign Office
Acoustic clouds by OWA