Fraher & Findlay delivered the project from inception to completion as a design-led, design and build service.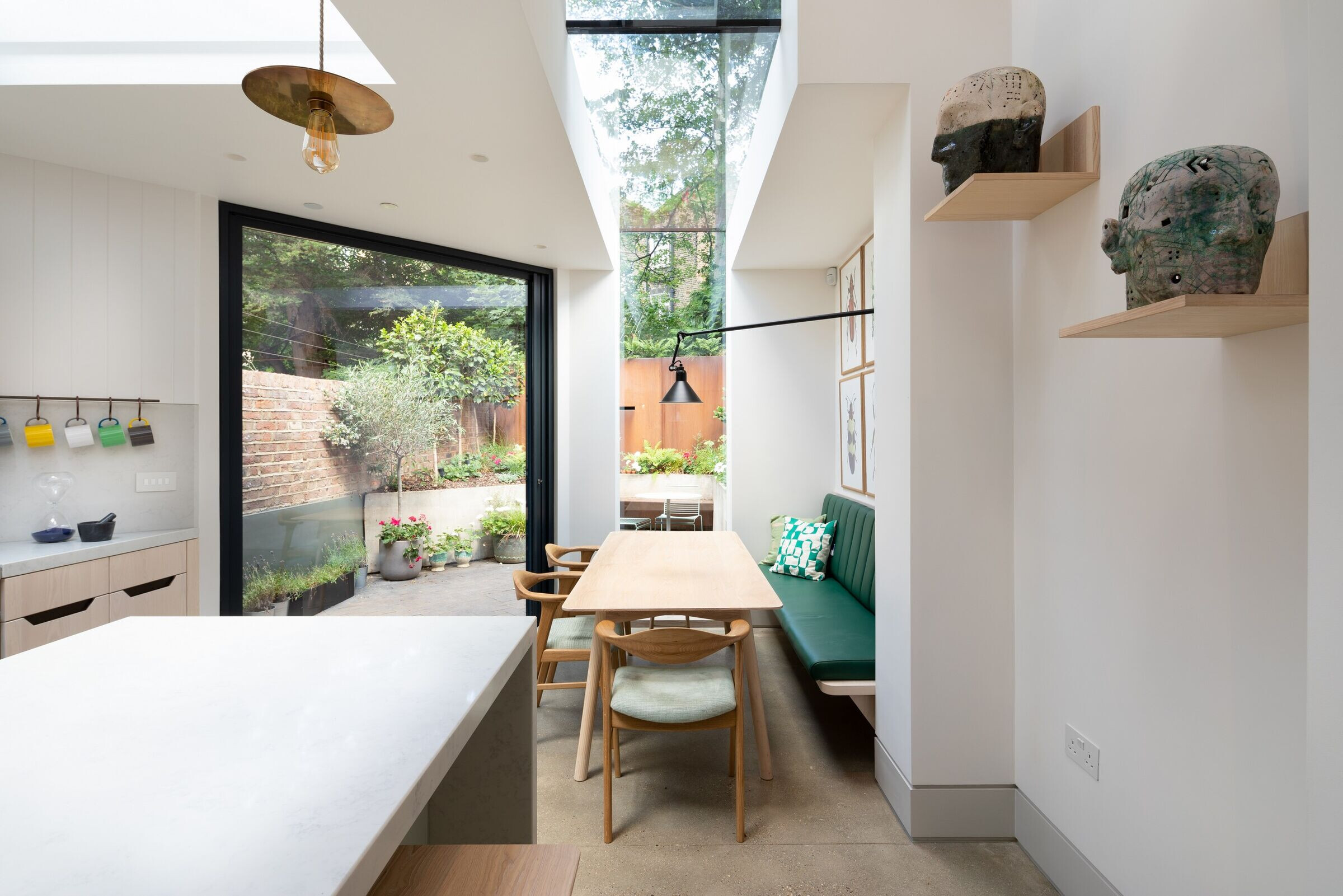 Fraher & Findlay revisited every aspect of the existing building to propose the most efficient use of space whilst creating a strong sense of place within each of the floors. The client wished to fully refurbish the building, adding a lower ground floor and loft extension.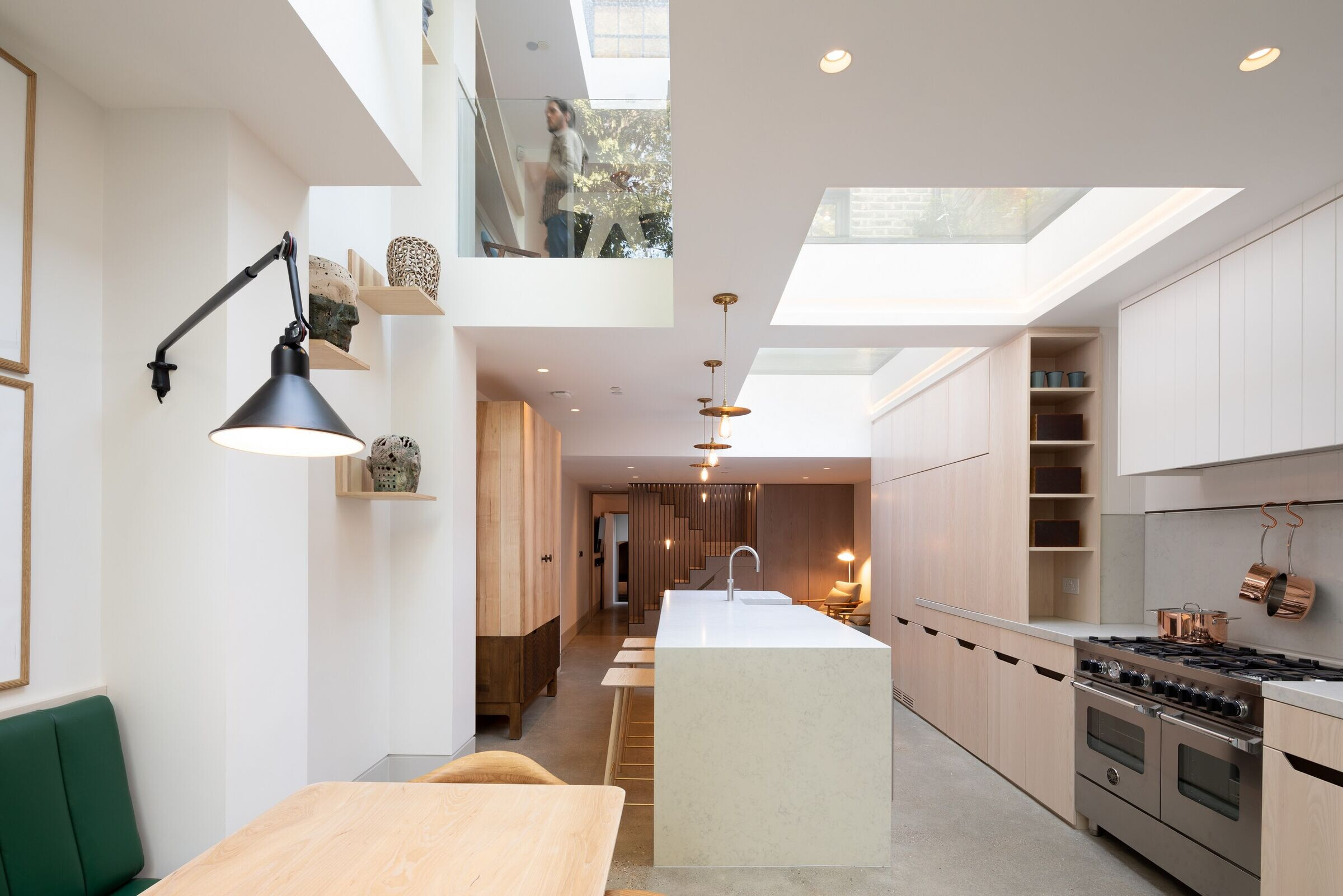 The location of the existing stairs presented challenges with the vertical route up through the building. The resultant lower ground floor level felt disconnected from the other floor levels. The brief gave Fraher the opportunity to look at relocating the stair core to become a feature piece of furniture, that runs through the centre of the building. This enabled spaces to be opened within the plan to provide generous and dynamic living areas. The staircase stretches across every level of the building, providing a dedicated circulation space, whilst maintaining views across each living area. The existing coal vaults were opened up and the existing floor was lowered to provide a submerged shower room and utility space to service the house.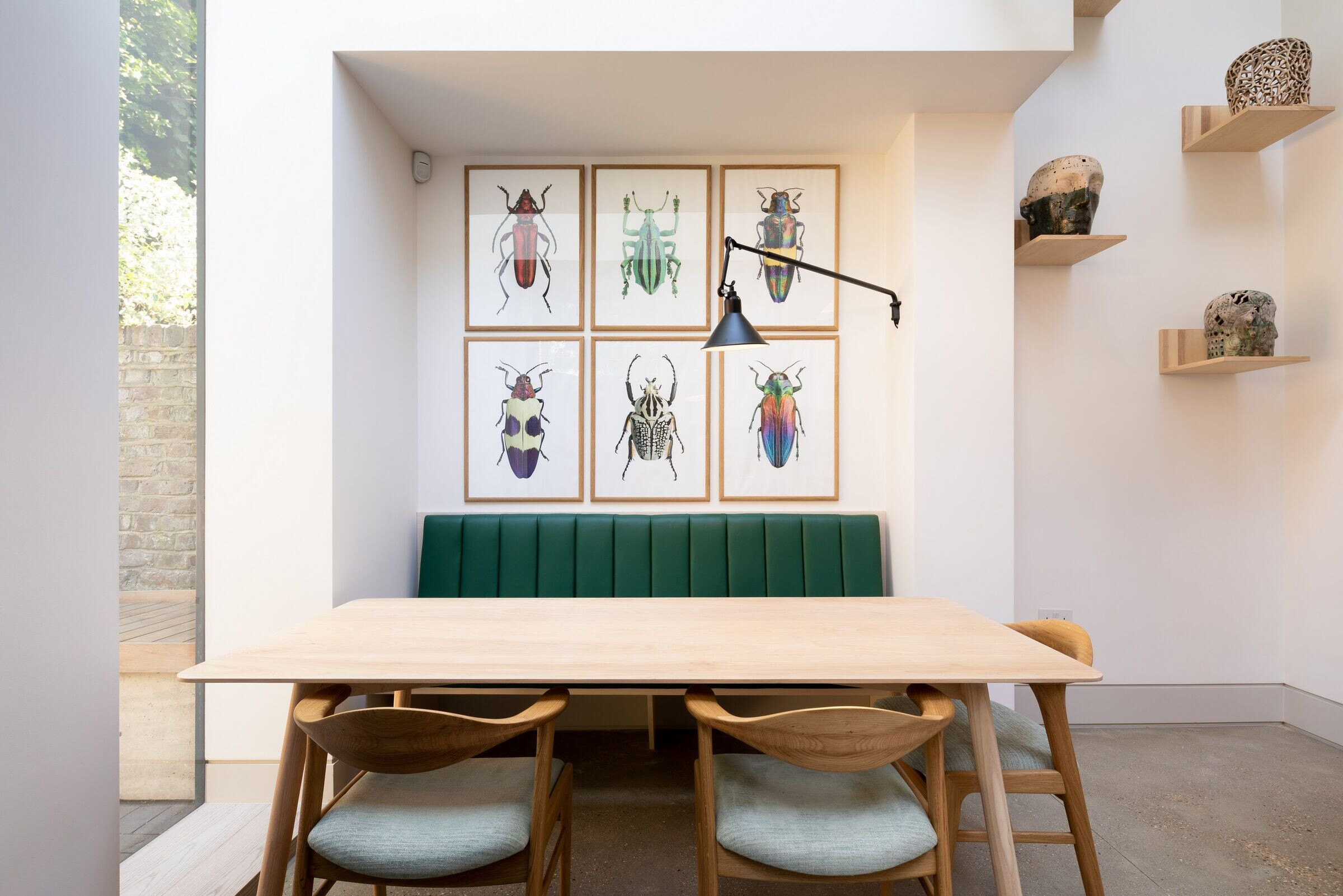 Every opportunity was made to maximise the internal spaces whilst minimising encroachment onto the garden. Fraher Architects provided a full RIBA 1-7 Architectural service for this project.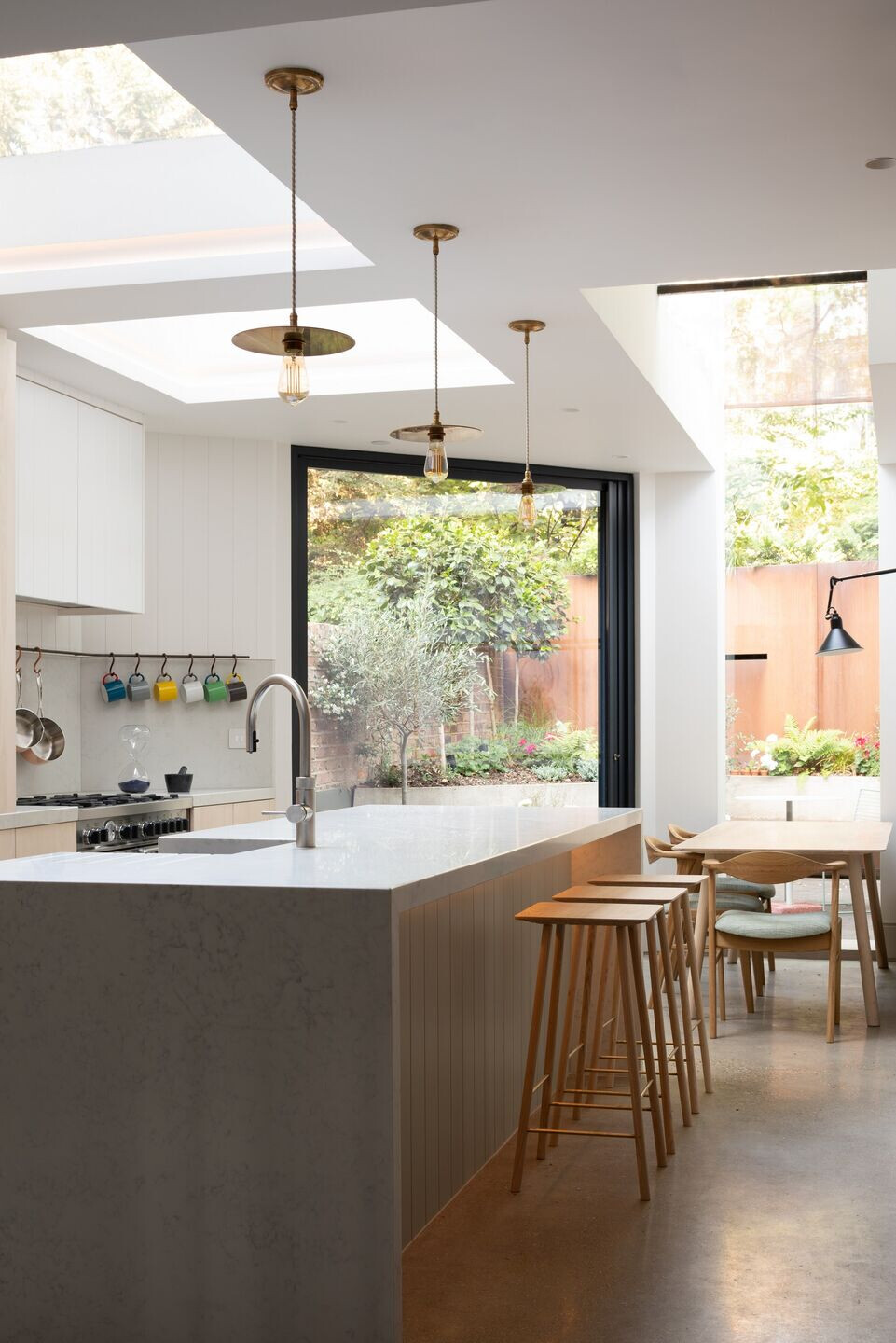 Supporting information
The refurbishment references an industrial approach to the contemporary design of the interior spaces and rear extension, based on the historical urbanisation of the Kings Cross area. The interior material use was influenced by the close proximity to St Pancras station and heritage of the surrounding early Victorian buildings. Powder coated metal work can be found in the staircase, ironmongery, brassware and sanitary ware. The rear cladding to the extension at lower ground floor level is a perforated metal cladding that adds a subtle sheen to the rear façade, creating a rhythm across the back of the building. The rugged exterior is softened throughout with light oiled ash joinery and flooring, providing a textured grain finish. Contemporary panel work has been designed in reference to the history of the building, lining the living spaces.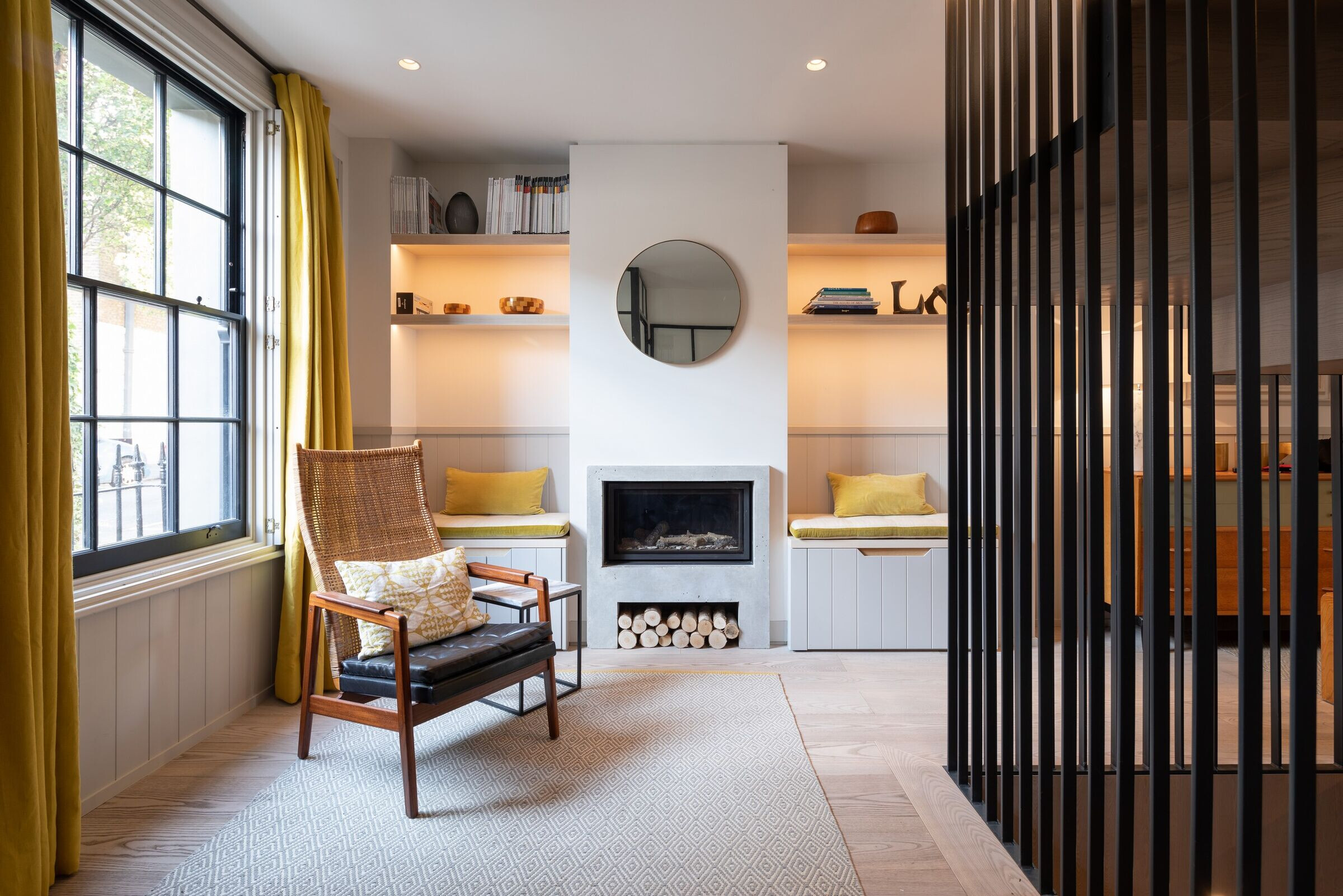 A glass window wraps up from the garden and over the lower ground and ground floors, bridging across into the outrigger. This provides a continuous view up and out towards the garden from both living levels. A double height space above the dining room creates lightwells to the lower ground floor level, increasing daylight and maximising the feeling of space.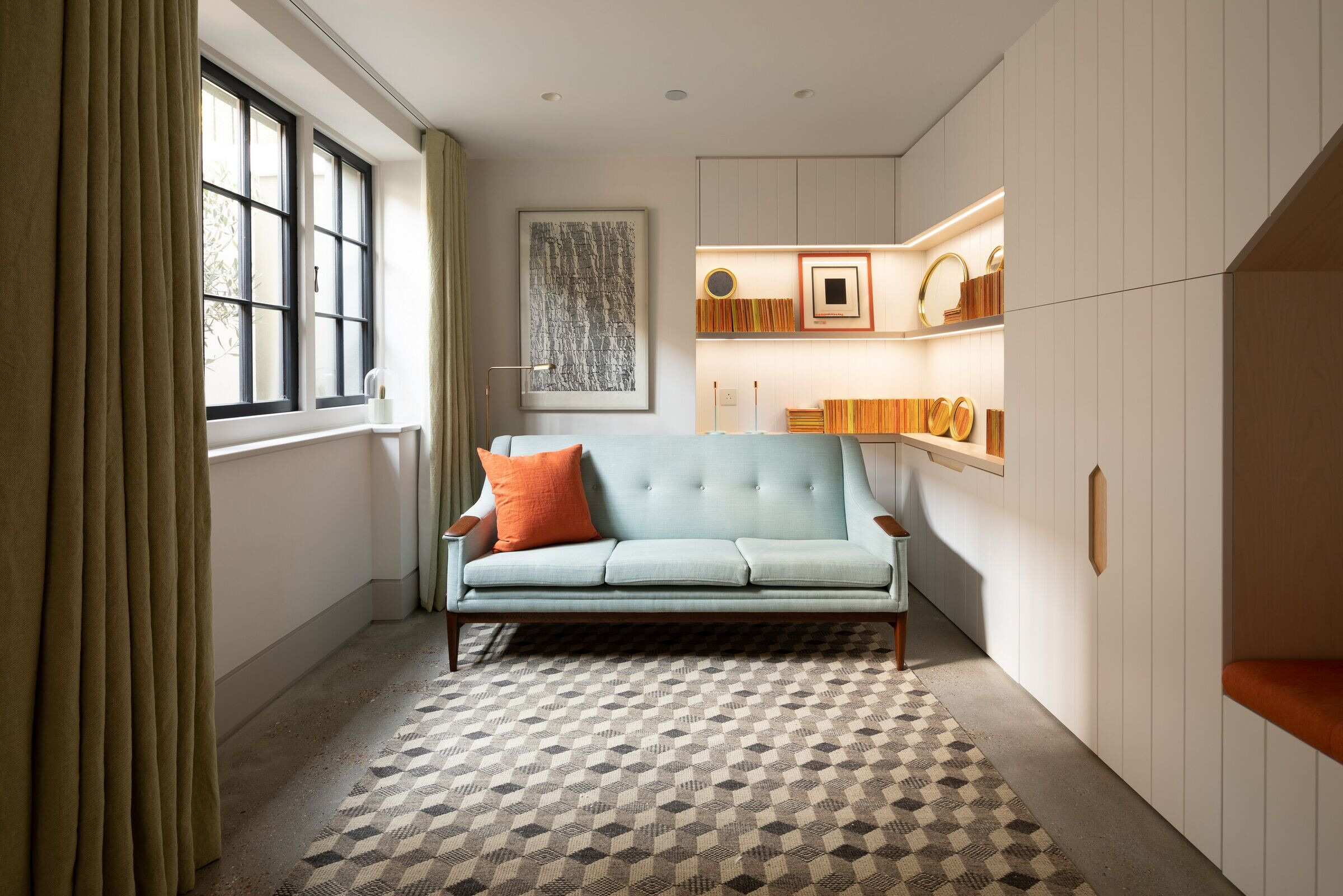 Tiling to the bathrooms is either a blackened tone to reflect the subterranean areas of the development or a metro tile to reflect the tiled finish of the nearby station. Shape London designed and fabricated all of the bespoke joinery. A number of custom pieces such as the dining table, drinks cupboard and desk were made by one of Shape's master craftsmen.