Voltas IT office is located on the eighth floor (1170 m²) of the newly built MAGNUM business centre. The characteristic architecture of the building became the foundation for the idea of the new office project. Voltas IT interior solutions emphasize the architectural elements and dynamic constructions that are already present in the building. Exhibited concrete ceilings, irregular geometry columns and spaces are complemented by accent interior elements.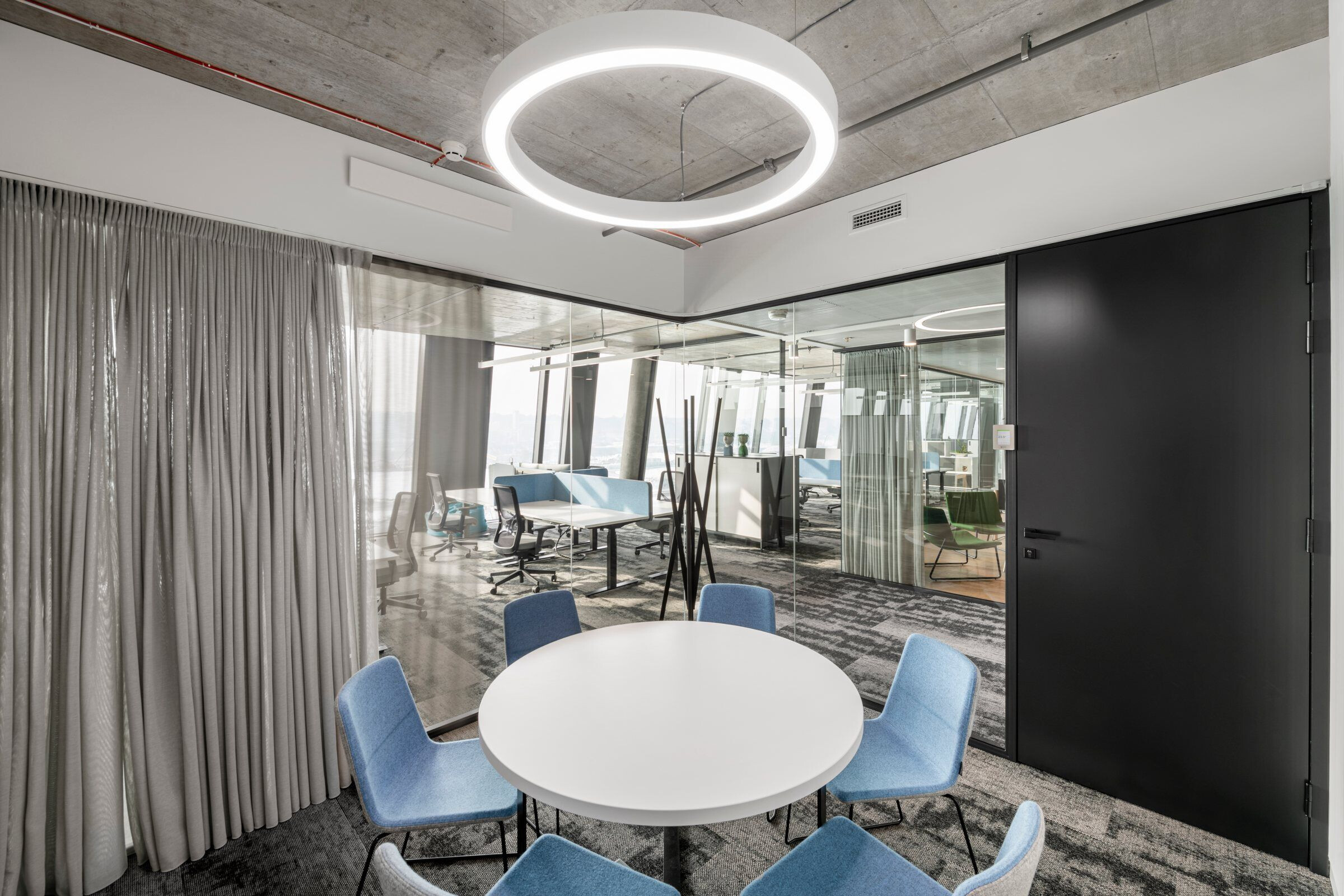 Different combinations of materials and colours are applied to workspaces and common areas. A customized graffiti wall is integrated into the active recreation and play area, warm-toned materials are used to decorate the canteen, and the work area is shaped by sober, monochrome aesthetics. In the interior, not only the pre-existing architectural elements are taken into consideration but also Kaunas panorama that is surrounding the building. For this reason, the most representative office spaces are located in the most expressive areas of the floor - the corners where the offices of the executives and meeting rooms are located.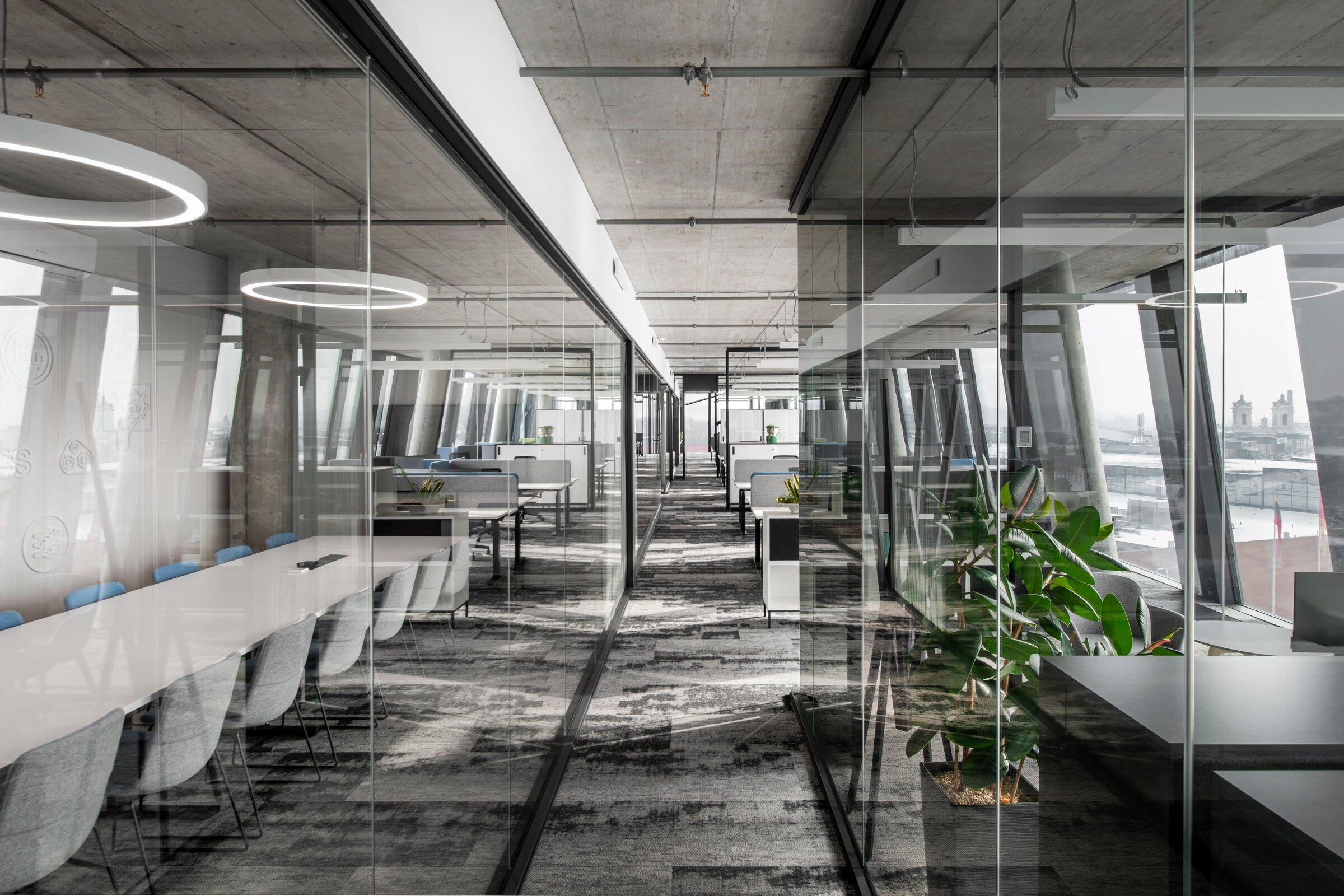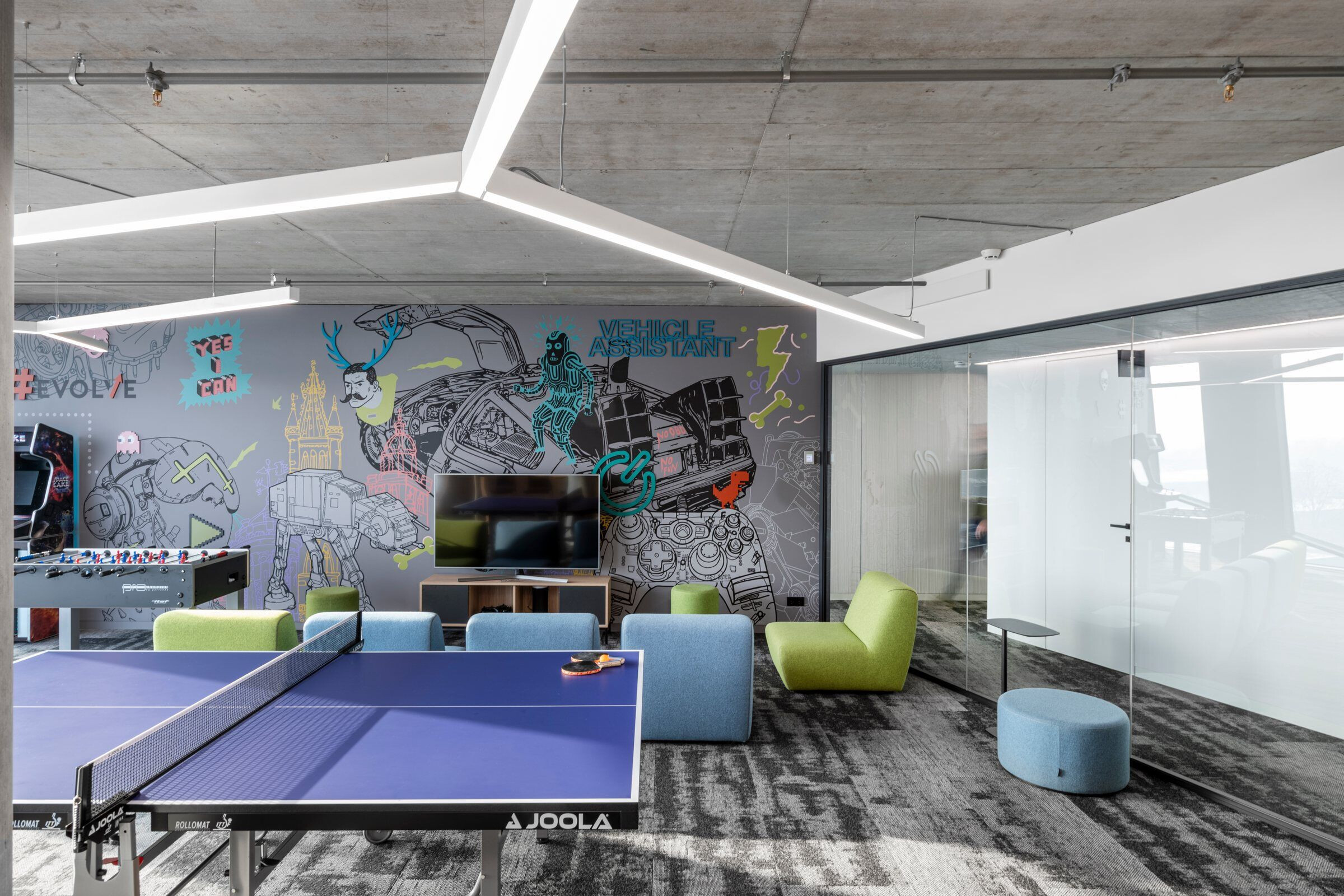 The interior of Voltas IT office aims to foster a continuous concept of the spaces in the building by enriching it with expressive design solutions.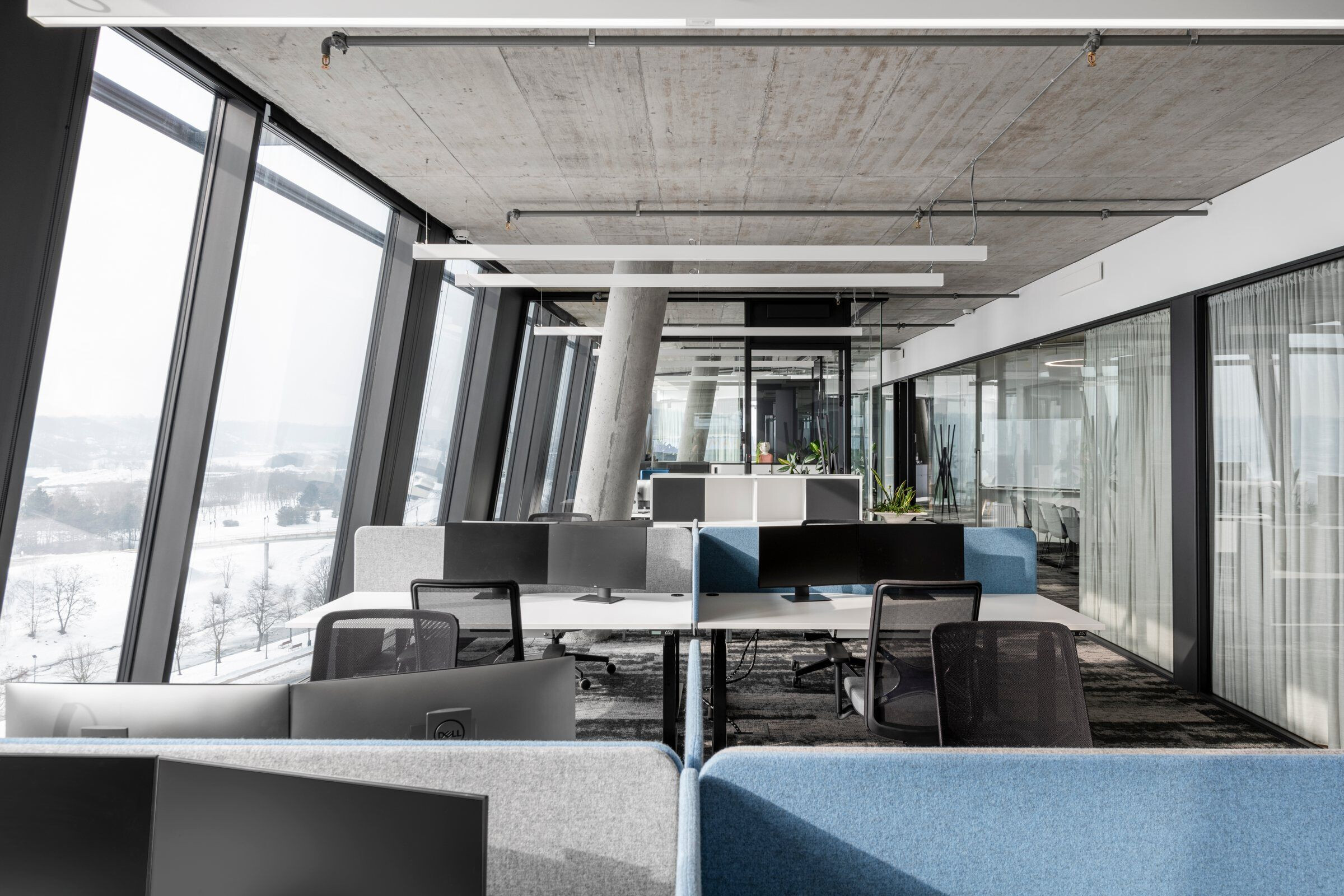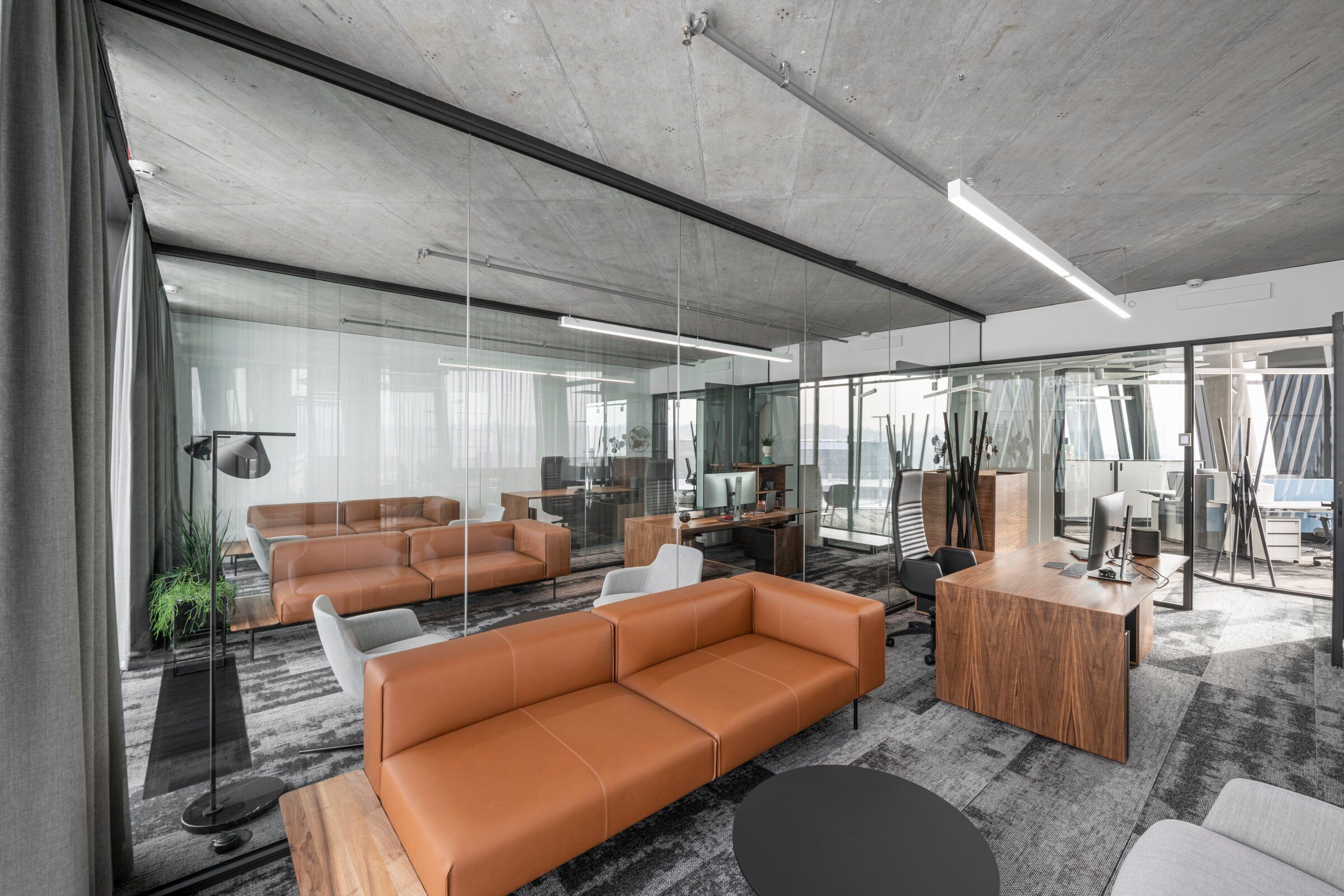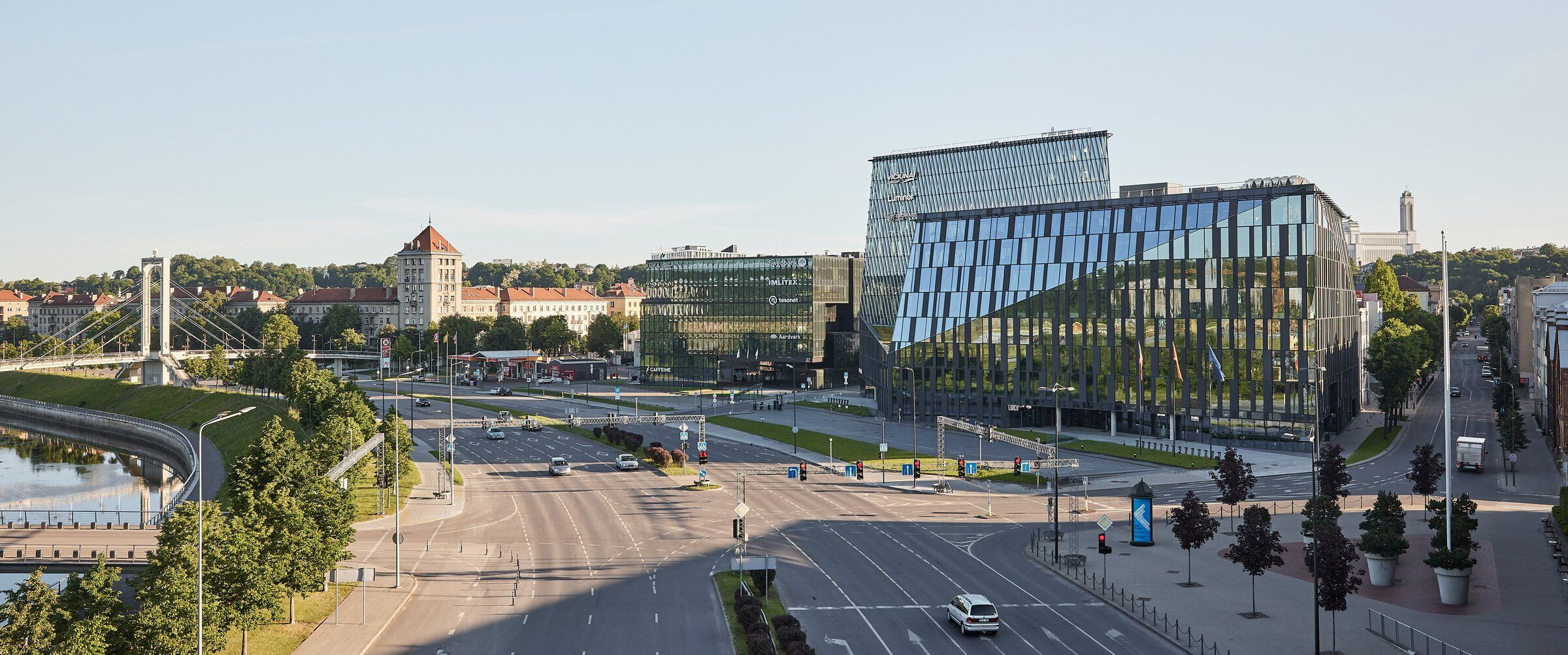 Material Used:
1. Flooring:
Street Tracks Carpet Planks, Desso
Encore Rigid Loc 9026 Summerhouse Oak, Expona
2. Doors: Barausse
3. Interior curtain walls: AF120/85, Aluflam
4. Interior lighting:
Arena, Panzeri
Black Foster Susp 1600 Flood Dim Dali 2700k Nt, Arkoslight
Superloon, Flos
Captain Flint, Flos
Jeena, Zava
5. Interior furniture:
Convert, Prostoria
Dunas Lounge, Inclass
Stella, Inclass
Simetria, Prostoria
Frame, Prostoria
Quattro, Andreu World
Unnia Soft, Inclass
Dunas Xs, Inclass
6. Ceiling: "Ceir" Tetral Line B3 H20 P-25MM
7. Kitchen Mixer Tap: Grohe
8. Kitchen Ceramic Sink: Duravit