Located in the town of Arandas, Jalisco, the project is located within an existing commercial area dedicated to the sale of wines and spirits. The project consisted of an extension to an existing residual space, which was used as just a general storage space. We decided to expand the existing area from 30m2 to 70m2, extruding the facade on par with the neighbors.
This divided the space in two, a space under the existing slab that functions as an exclusive wine cellar and a double-height space that serves as the showroom and private bar area. Our clients sought to create a space to house their new wine catalog and display exclusive bottles, our solution was to merge the liquor sales program with a private bar area. This will create a synergy with the existing wine and spirits sales program and provide a new space that allows the service of private wine tastings, events with brands and sponsors and private parties for the company.
We sought to reinterpret the traditional cellar by mixing traditional materials such as wood and hammered copper with clean lines and orthogonal geometric shapes. The walls serve both as display and storage, creating a continuous rhythm throughout the entire store. The lower part contains the liquor sales program, with all the bottles being displayed at the consumer's level. The upper part gives rise to the showroom where the most exclusive bottles are exhibited as pieces of art. A library staircase can go around the entire perimeter of the project, serving as both a functional and a decorative element.
The bar area consists of a long bar lined with "milky way" marble which seats up to 12 people or can also function as a bar with guests on only one side of the bar.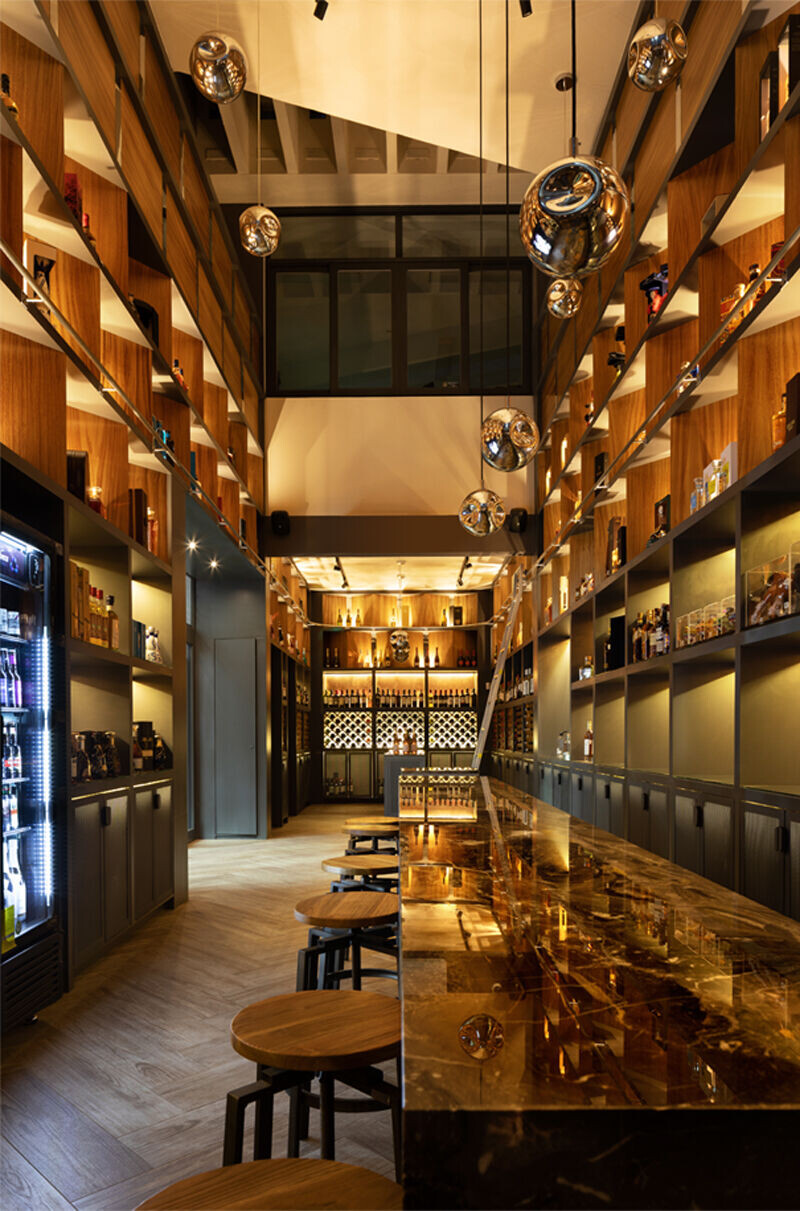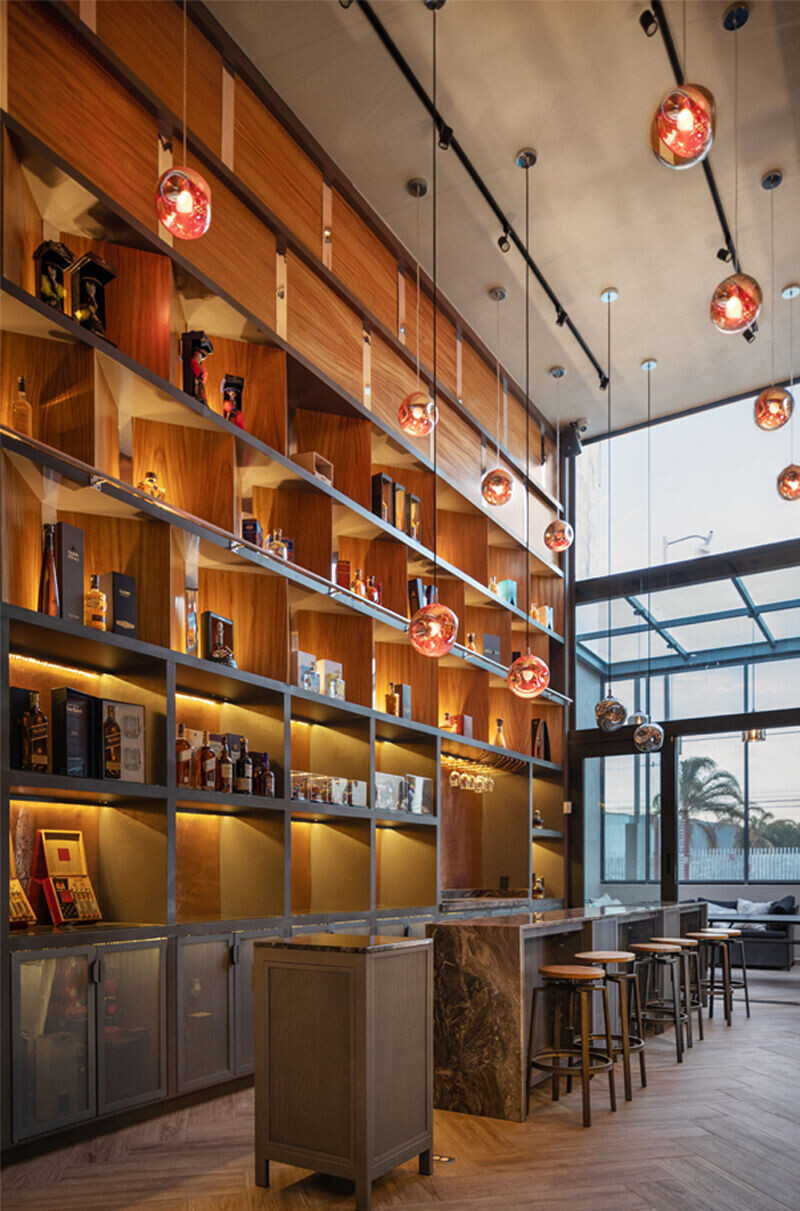 Photography: Horacio Virissimo