Project name: WOOD-DEN
Design: ASWA (Architectural Studio of Work - Aholic)
Project team: Phuttipan Aswakool, Chotiros Techamongklapiwat, Pimpasson Gangvanpanich
Location: Bangkok, Thailand
Completion Year: 2021
Area: 130 sq.m.
Type: Interior / Showroom
Inspired by a simple woodwork structure in Thai traditional house to represent a new showroom for "WOOD-DEN" furniture by ASWA (Architectural Studio of Work - Ahoiic)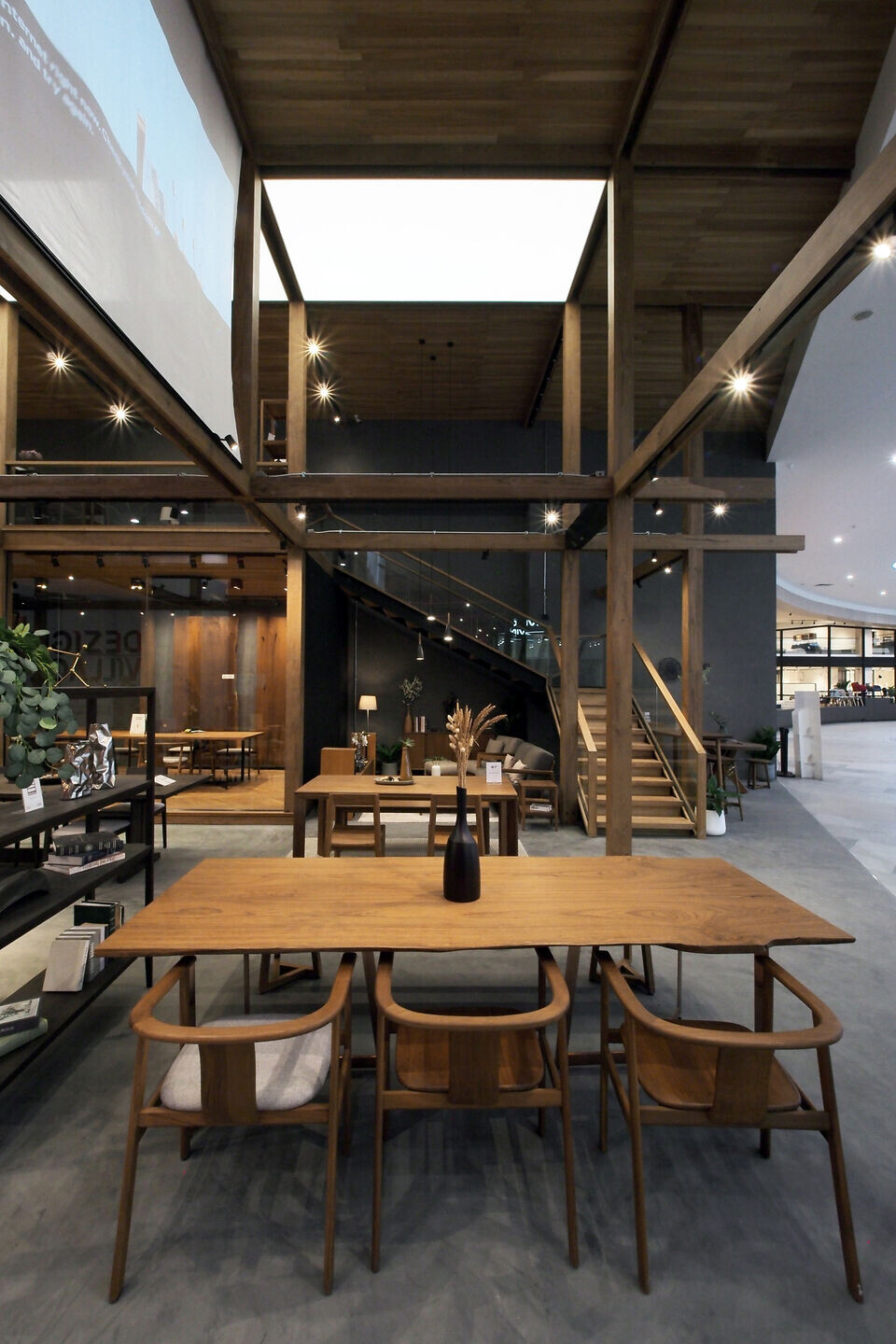 ASWA designed a new showroom for WOOD-DEN, a Thai wooden furniture brand, inside the shopping mall in Bangkok with a concept of interpreting the know-how of wood craftsmanship from a woodwork structure of the Thai traditional house in an interior space.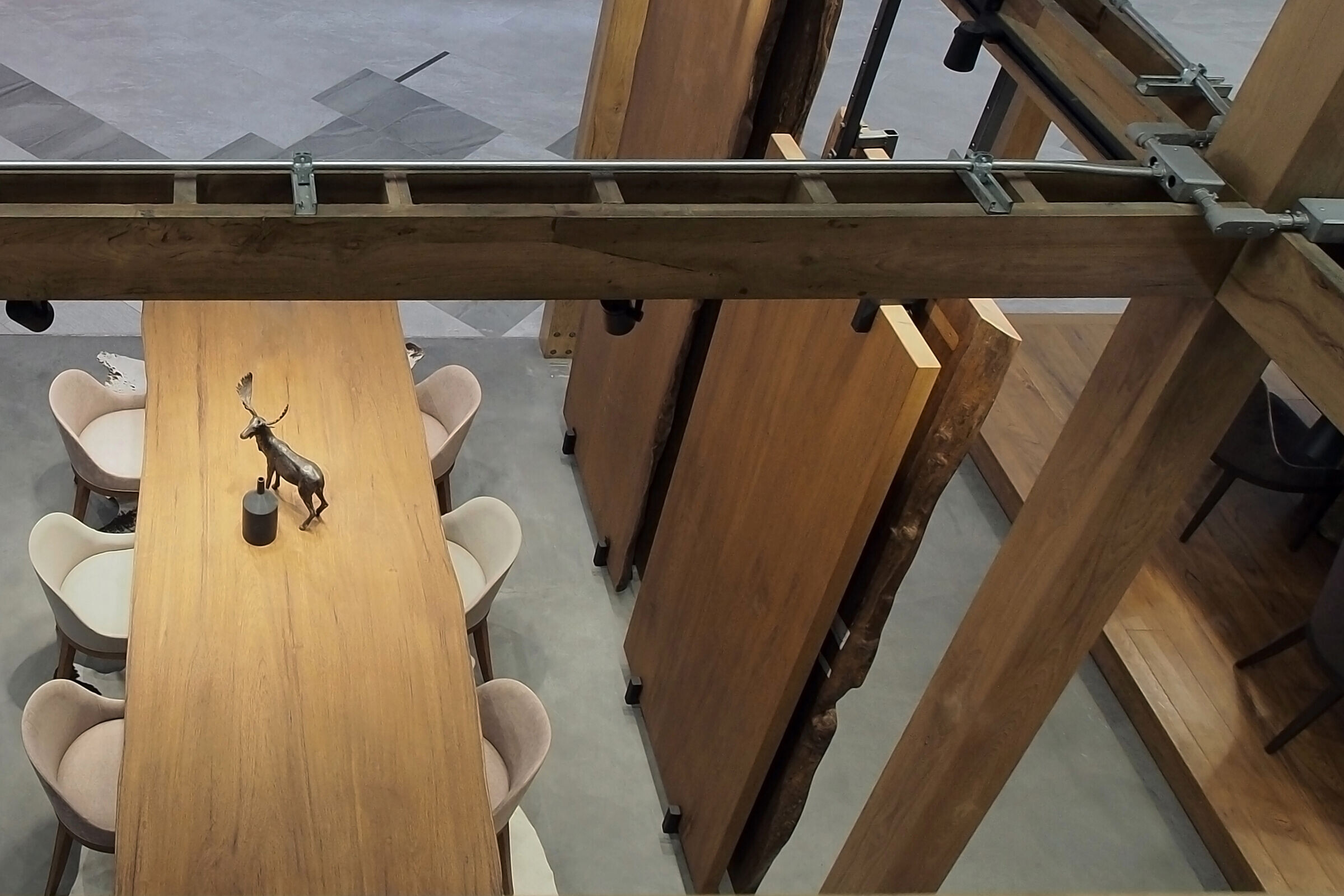 The one-and-a-half-floor showroom with 9 x 20 meters in the corner welcomes everyone from both sides to enter. This wooden grid structure showroom displays its living and dining furniture on its first floor. An extra mezzanine floor, which is exceptional from others, displays bedroom furniture where can be compared to a bedroom in the upper level of houses.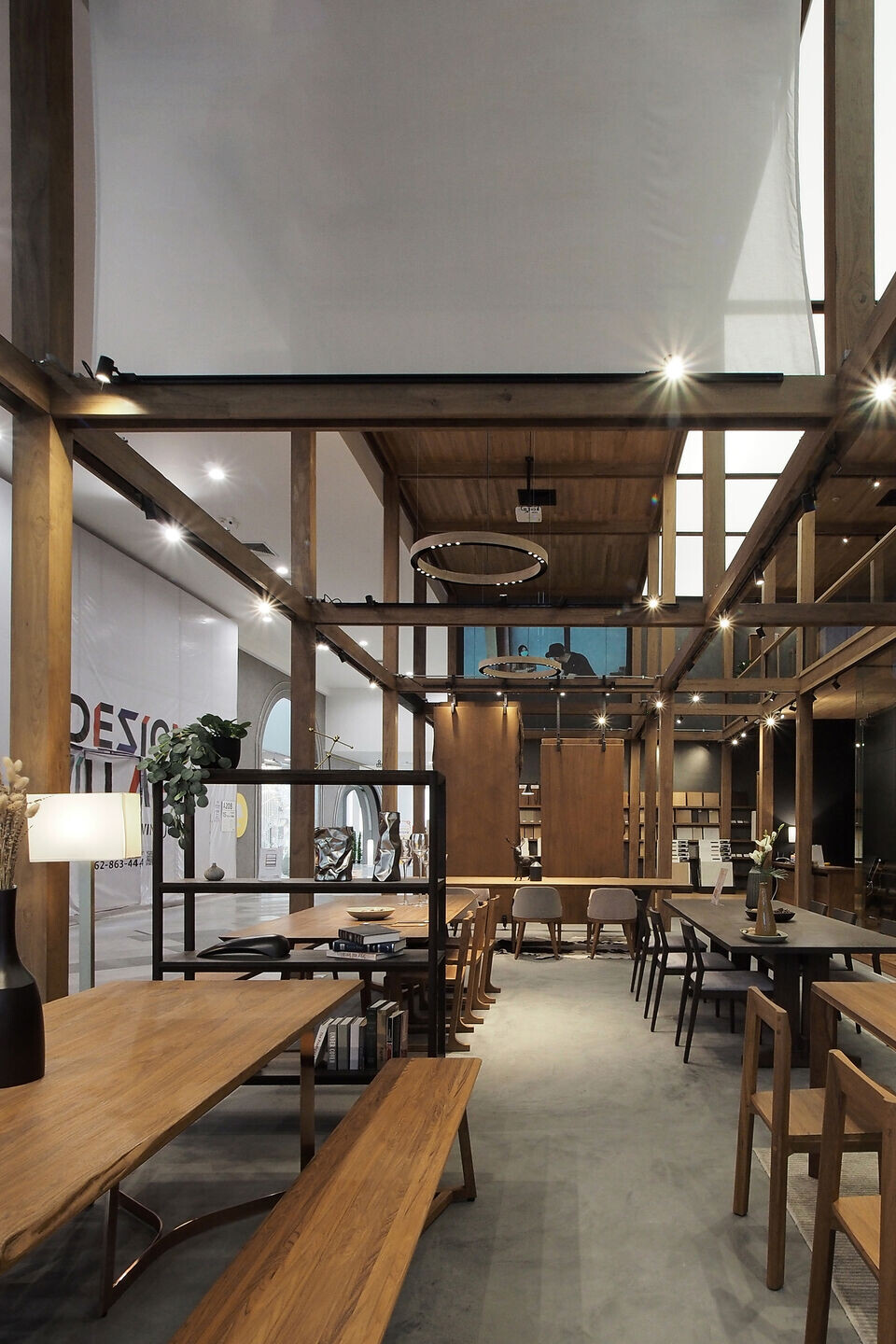 At the workshop, there has a display wall to present samples of wood color that invite people to match their furniture. Moreover, tabletops displays are overhung vertically and work well as a partition to separate the space. Along with a curtain-like stretched screen for a projector to project their advertisements or broadcast for some occasionally events.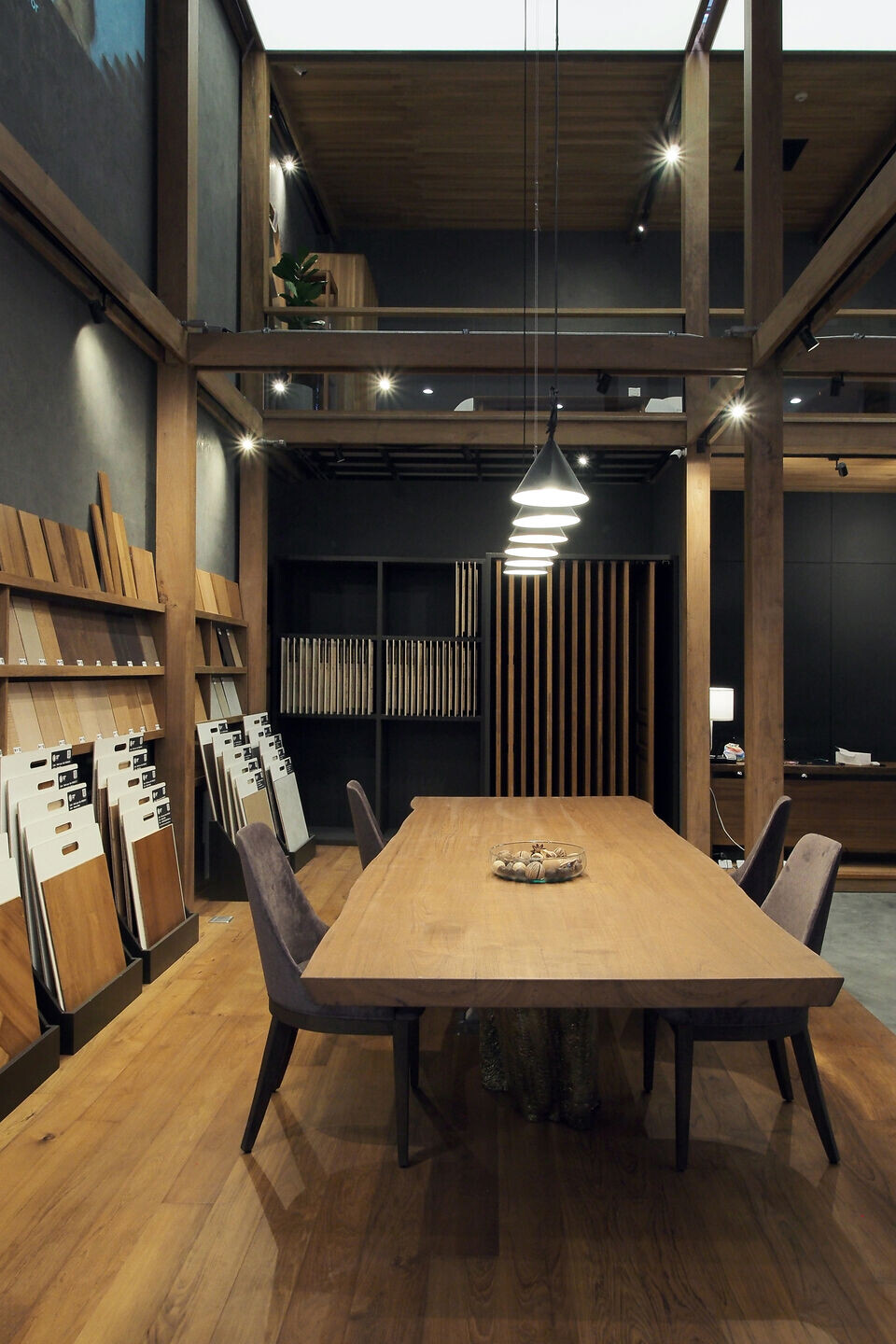 The craftsmanship is demonstrated everywhere in this showroom with the materials' truth to magnify in furniture. A combination between concept and craftmanship is the conclusion of this project to represent their brand identity for everyone who visits their showroom.