Plinth
An overview of projects, products and exclusive articles about plinth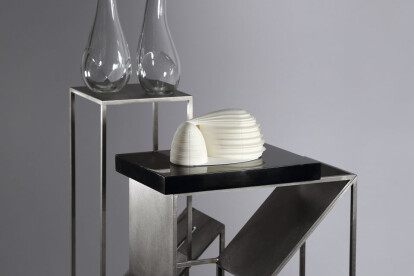 Product • By Patalab Architecture • Twistes Plinth
Twisted Plinth is a 'Patalab designed stainless steel display stand that can be adjusted in height and tilted from 0 - 90°. The capacity for reconfiguration is achieved by cutting the plinth along a 45° plane that acts as a joint allowing the upper part to slide along the cut plane for height adjustment, or, tilting displays into more favorable presentation angles. This mechanical plinth thus provides higher levels of flexibility for the exhibition of objects than static ones. Assembled in groups of two or more the plinths' individual configurations can add to a sense of communication amongst the displays themselves. In terms of construction, the plinth is a straightforward wireframe box composed of 8mm square steel...
Meer
project • By Atelier MjK • Masterplannen
As a part of a larger multi-phase project and masterplan of a suburban stripmall, Atelier MjK designed and built the "Waterway" plinth and playground in partnership with KaBOOM! as well as a 2,000 square foot raingarden sponsored by the Chesapeake Bay Trust.
Meer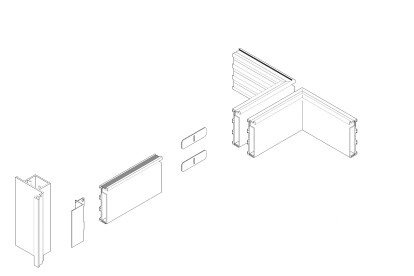 Product • By Xinnix Door Systems • XP50© Ingewerkte plinten
1 basis voor meerdere versies •Vlakliggende versie met cover•Vlakliggende versie met stenen plint (niet door Xinnix geleverd)•Vlakliggende versie met HPL plint (niet door Xinnix geleverd)•Negatieve versie -9mm•4mm te kleven plint (al dan niet vlakliggend) Kenmerken •Wit (RAL9016SA30) of zwart (RAL9005SA30) geprimed, brute aluminium, mat geanodiseerd of gelakt naar wens van de klant•Simpel distributiesysteem•Prachtig resultaat•Minimalistische afmetingen 50mm hoogte - 13mm diepte•4mm versie - 50mm hoogte - 4mm diepte
Meer