A carefully considered connection to outdoor spaces, the Fourth house encourages seamless transterior flow and interaction between its uncomplicated zones.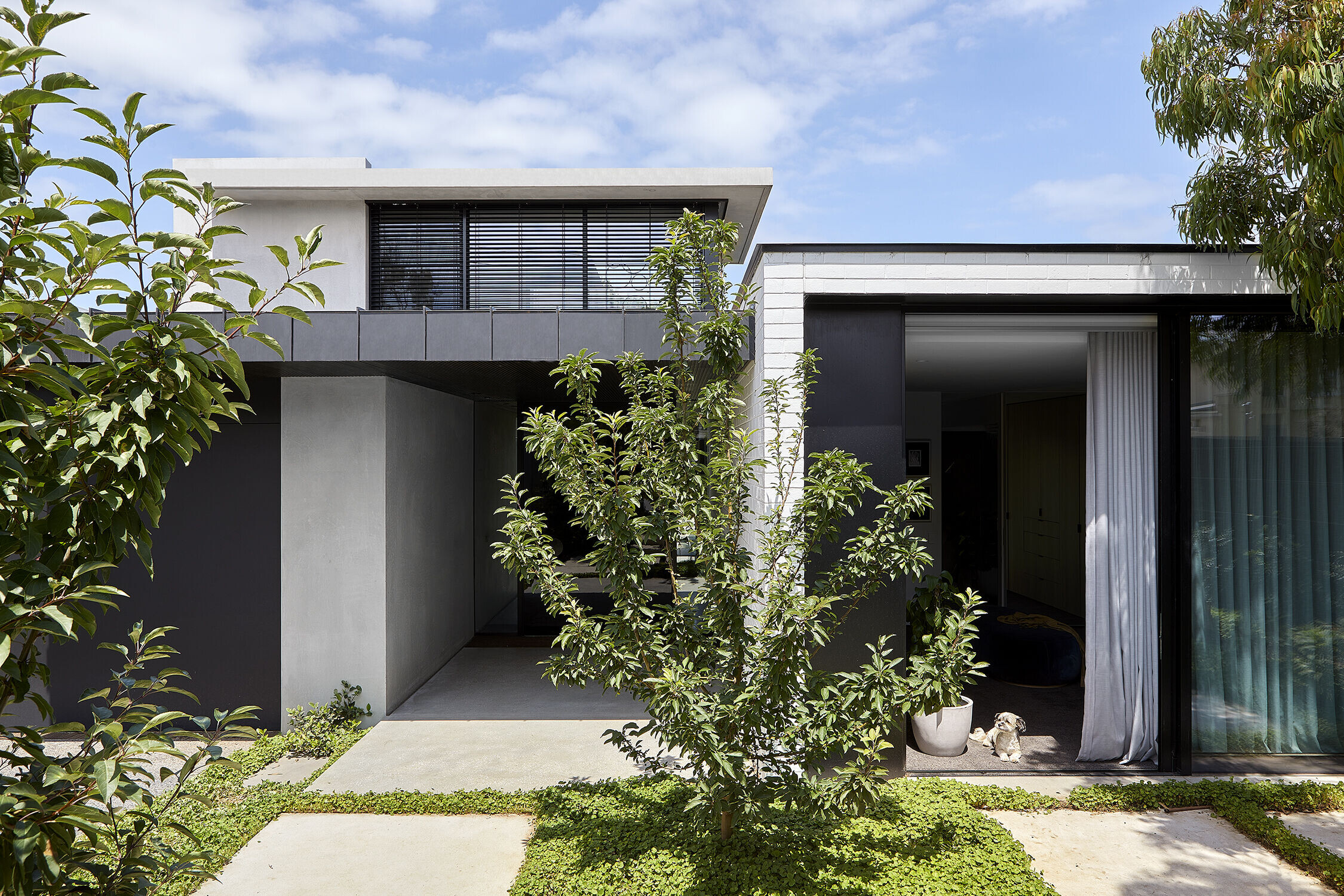 Design Intent
Characterised by its L-shaped formation beyond the distinctly mckimm facade, the Fourth house was conceived and constructed with uncomplicated flow and key zoning front of mind. A significant fall on the site allowed the Fourth house to offer a journey of tiers, levels and layers, all experienced within the different volumes of the home.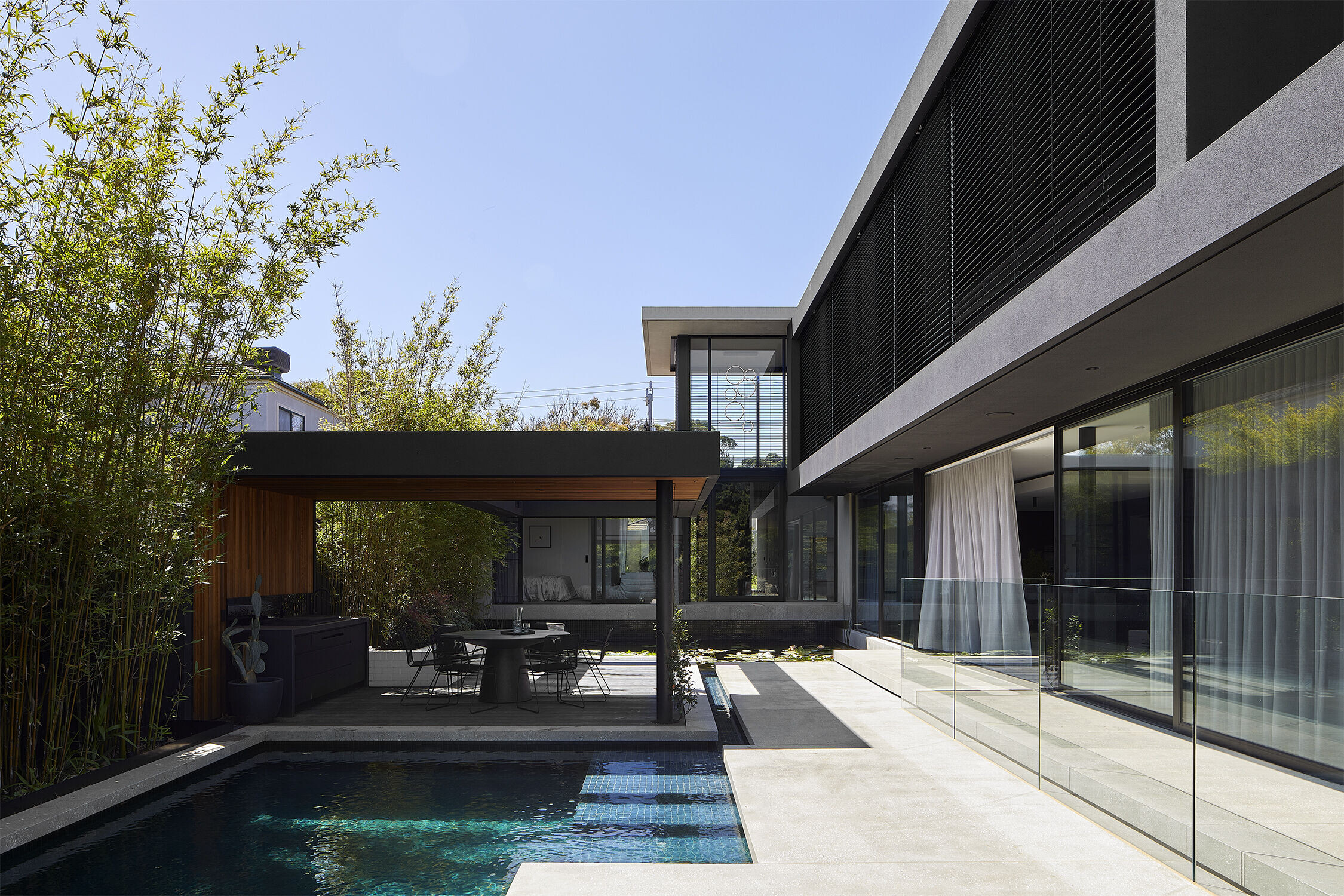 Through the front door, the impact of the Fourth house is immediate. A double-height glass void immerses the entry in natural light, with the infinity-edge pool and large garden area becoming an instant focal point.
Interiors
The clients' five rescue dogs were a major consideration in the design from the outset. Favouring a neutral, darker palette, the Fourth house is layered with textural, tactile and minimalist finishes that provide a practical, functional arrangement. Detailing using the intrinsic rawness of glass, concrete and timber are carried throughout the home with significant design intent.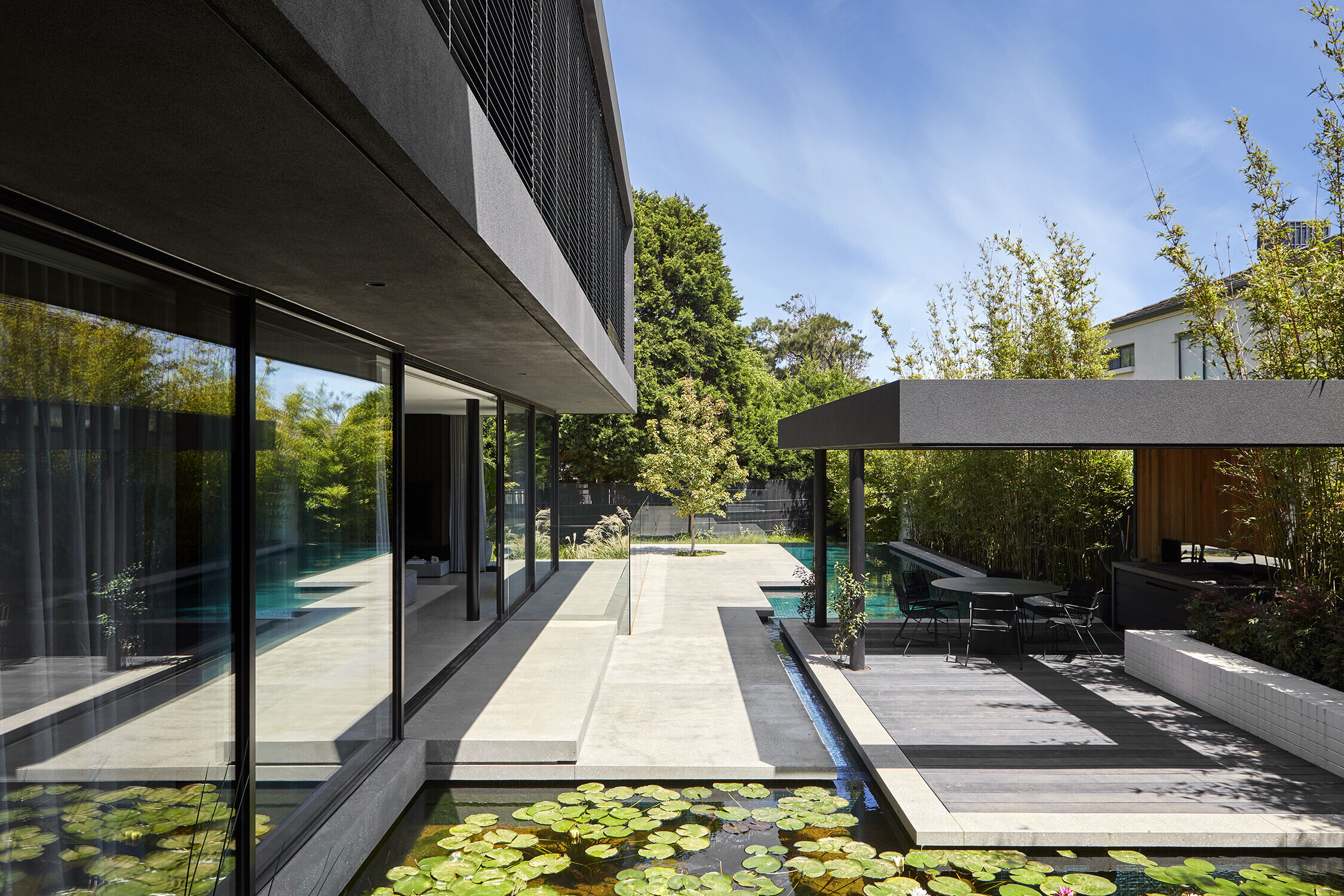 Lifestyle
Achieving the perfect blend of lifestyle, luxury and functionality, this award-winning home is only metres from the beach and emphasises a strong connection to its outdoor spaces. The key to the brief for the Fourth house was to create a home that could be equally enjoyed by both humans and animals.