Measuring over 825m2 (8880 sqft), the UAE Pavilion is one of the largest pavilions with 3D printed facades and perimeter walls and is exceptional as these are fully recyclable and re-printable after use.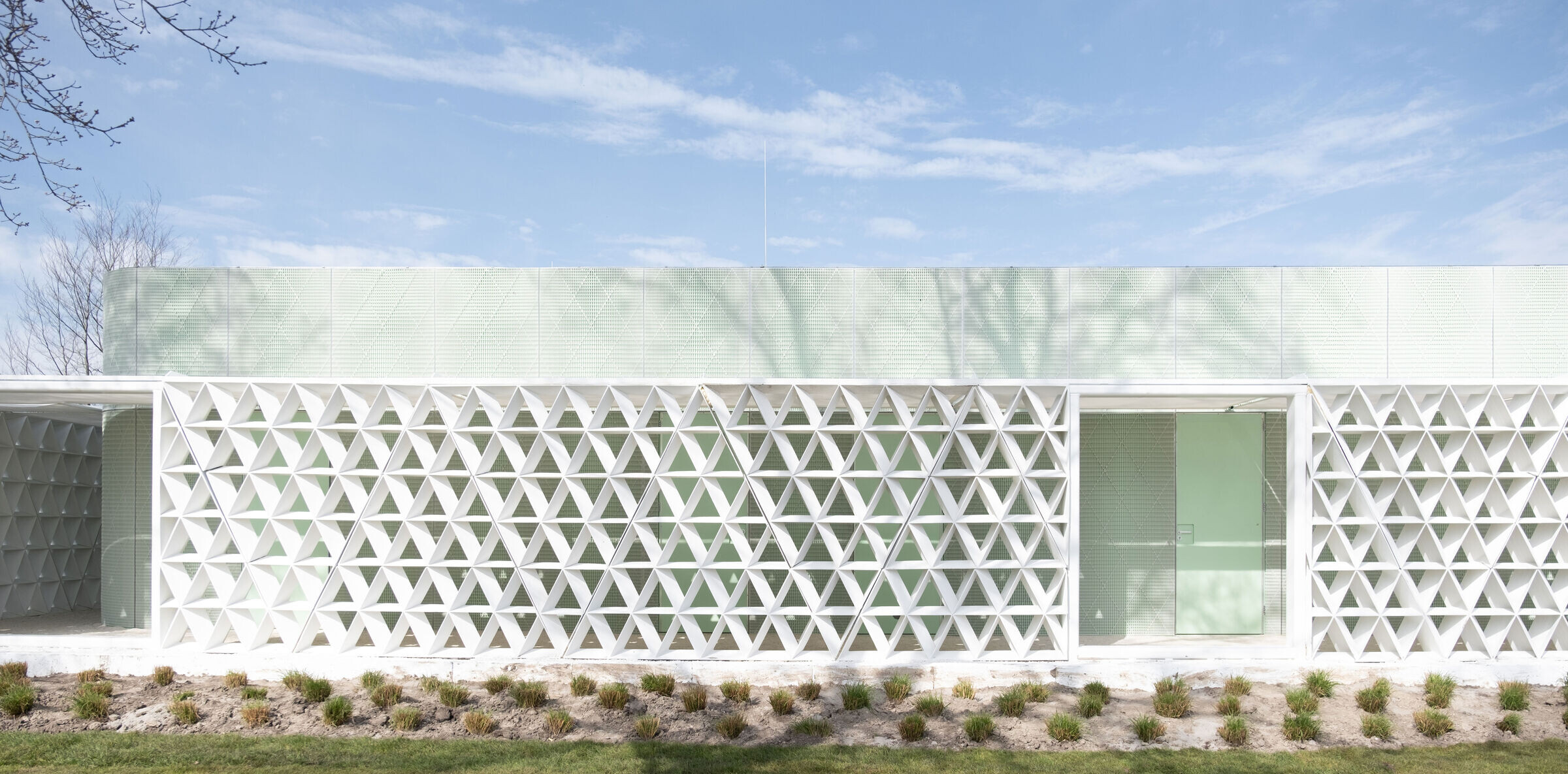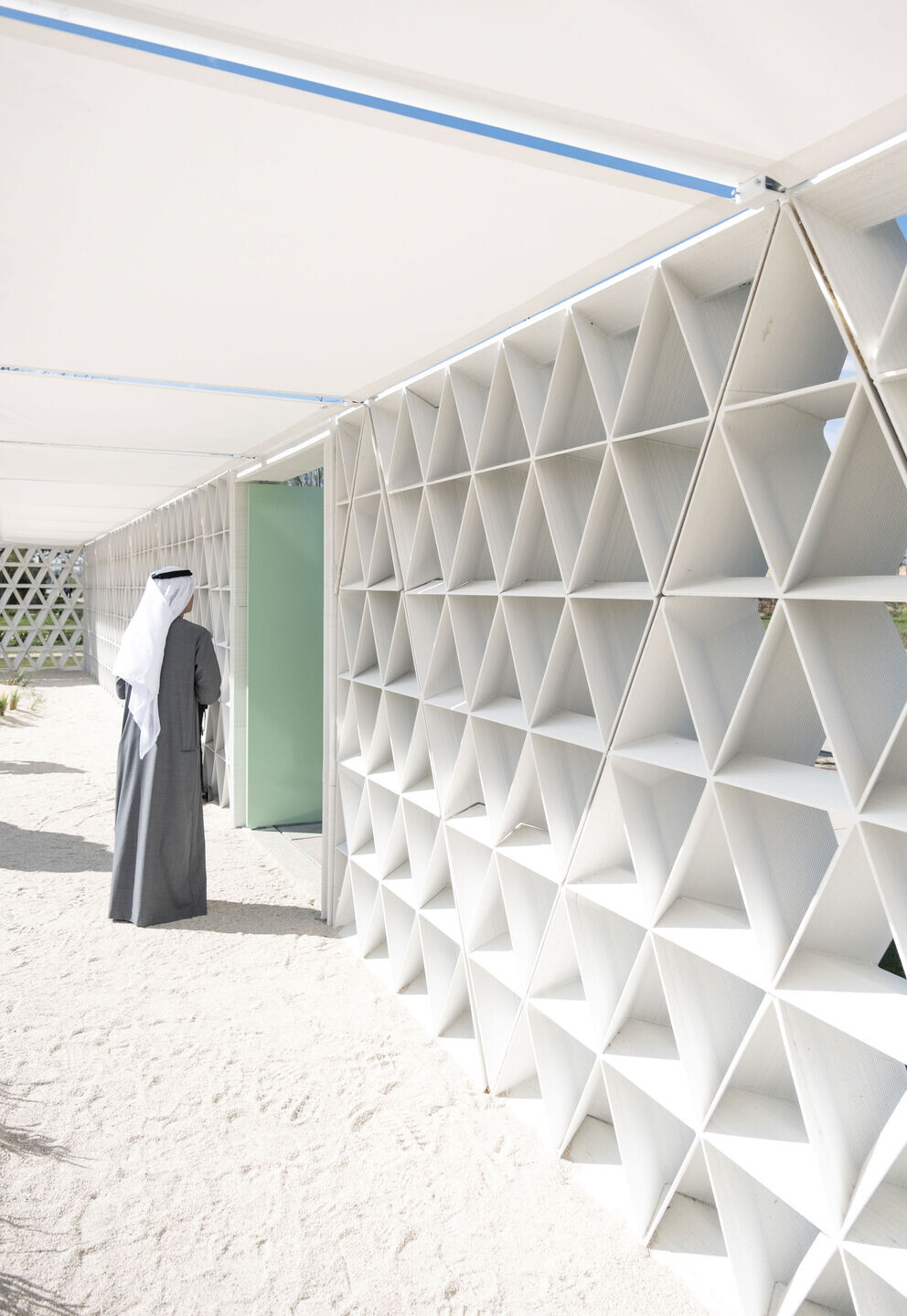 Pragma, a UAE based architecture studio, designed the 8880 sqft pavilion surrounded by an expansive claustra wall, a traditional architectural feature that can still be seen in the UAE urban environment . Historically built to create privacy whilst allowing air to come through as natural ventilation, Pragma consulted Aectual to create a modern 3D printed take on these characteristic walls. Together, they developed intricate triangular- shaped 3D printed blocks that fit together like an immense jigsaw puzzle, creating a mesmerizing translucent wall.
The building inside the courtyard is clad entirely in green lightweight Aectual Weave panels with a custom pattern that relates to the claustra wall pattern. Aectual Weave panels are flexible and 3D printed in a plant-based plastic, and have an almost woven appearance.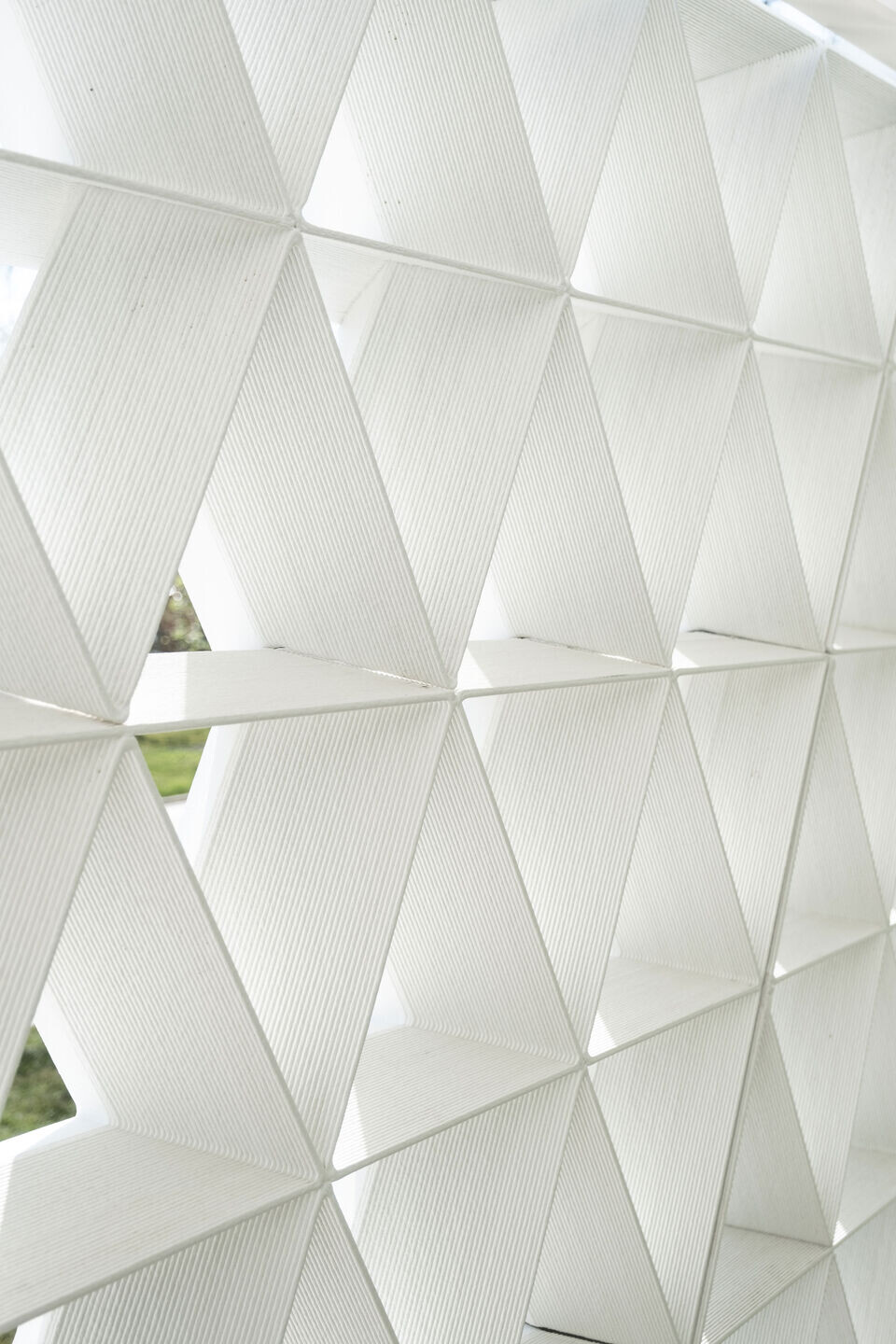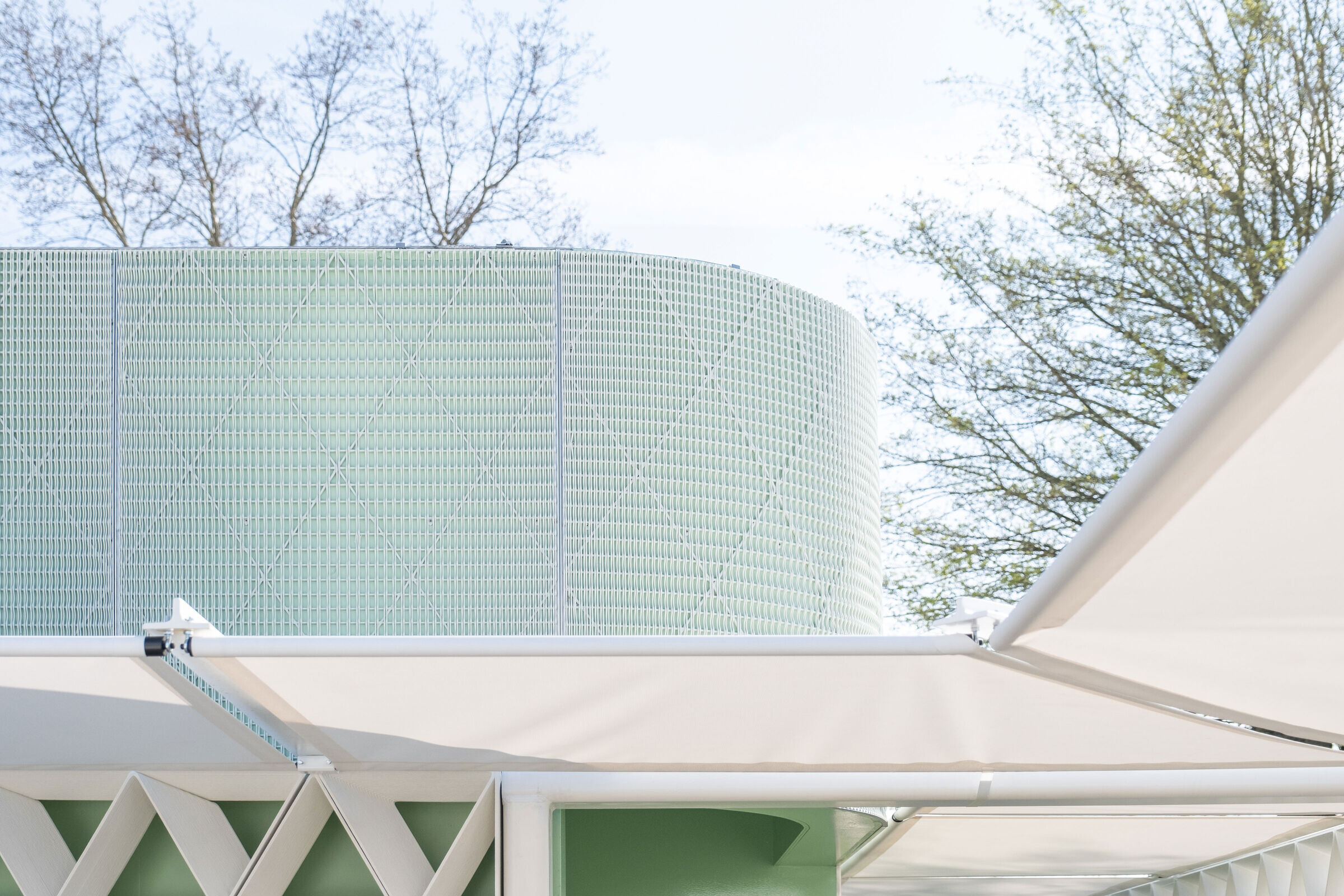 Ahmed Khadier, Co-founder and Principal of Pragma: "The claustra wall that defines the perimeter of the garden was integral in delivering an immersive experience of a very specific type of landscape in the UAE pavilion. We wanted to capitalize on the inherent qualities of 3D printing as a construction method that promotes a transition to a more circular way of making buildings & cities of the future. The collaboration with Aectual's team and reliance on their recyclable 3D printing approach allowed us to achieve a modern and elegant aesthetic that blends tradition with innovation in a sustainable production method."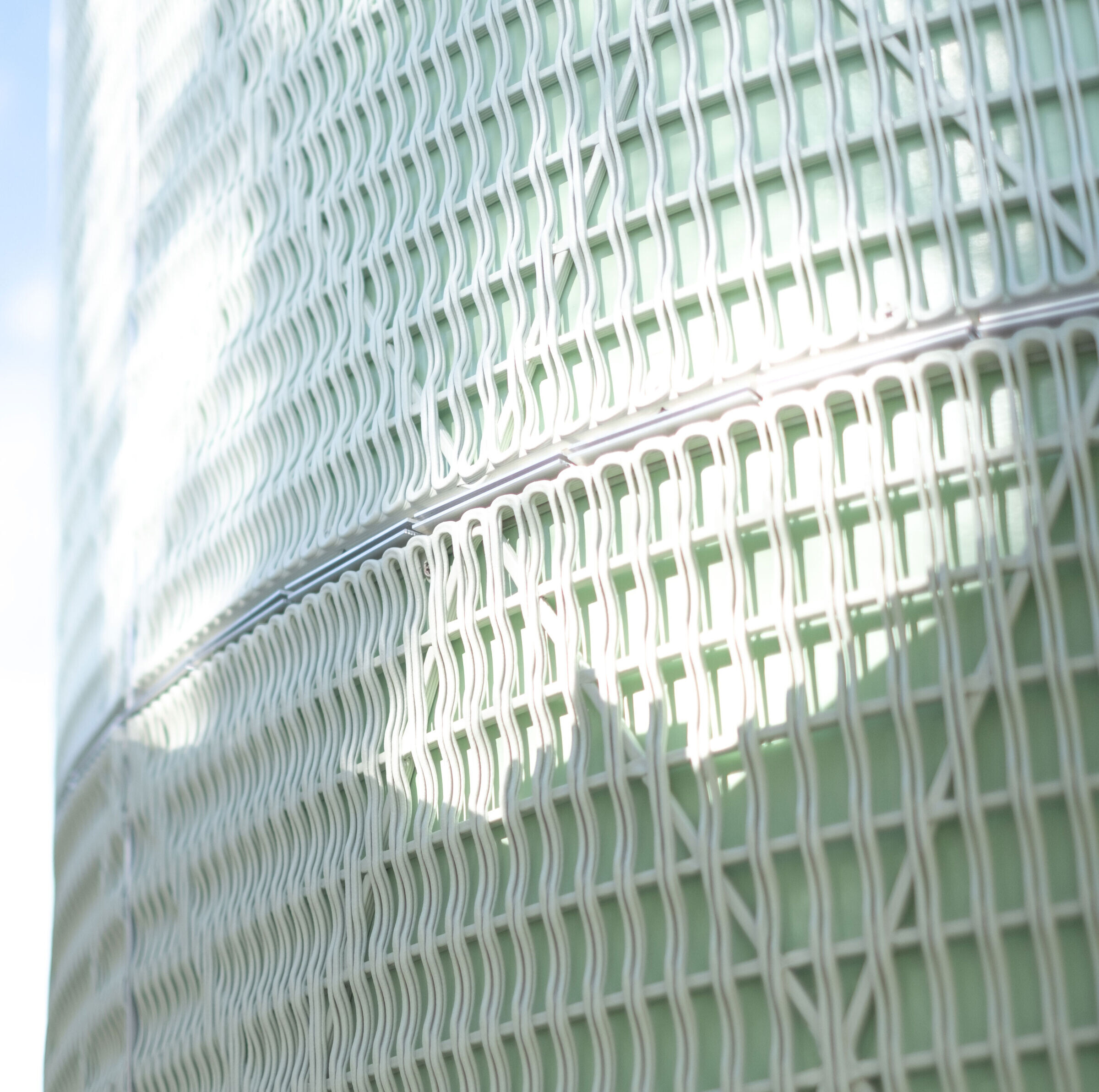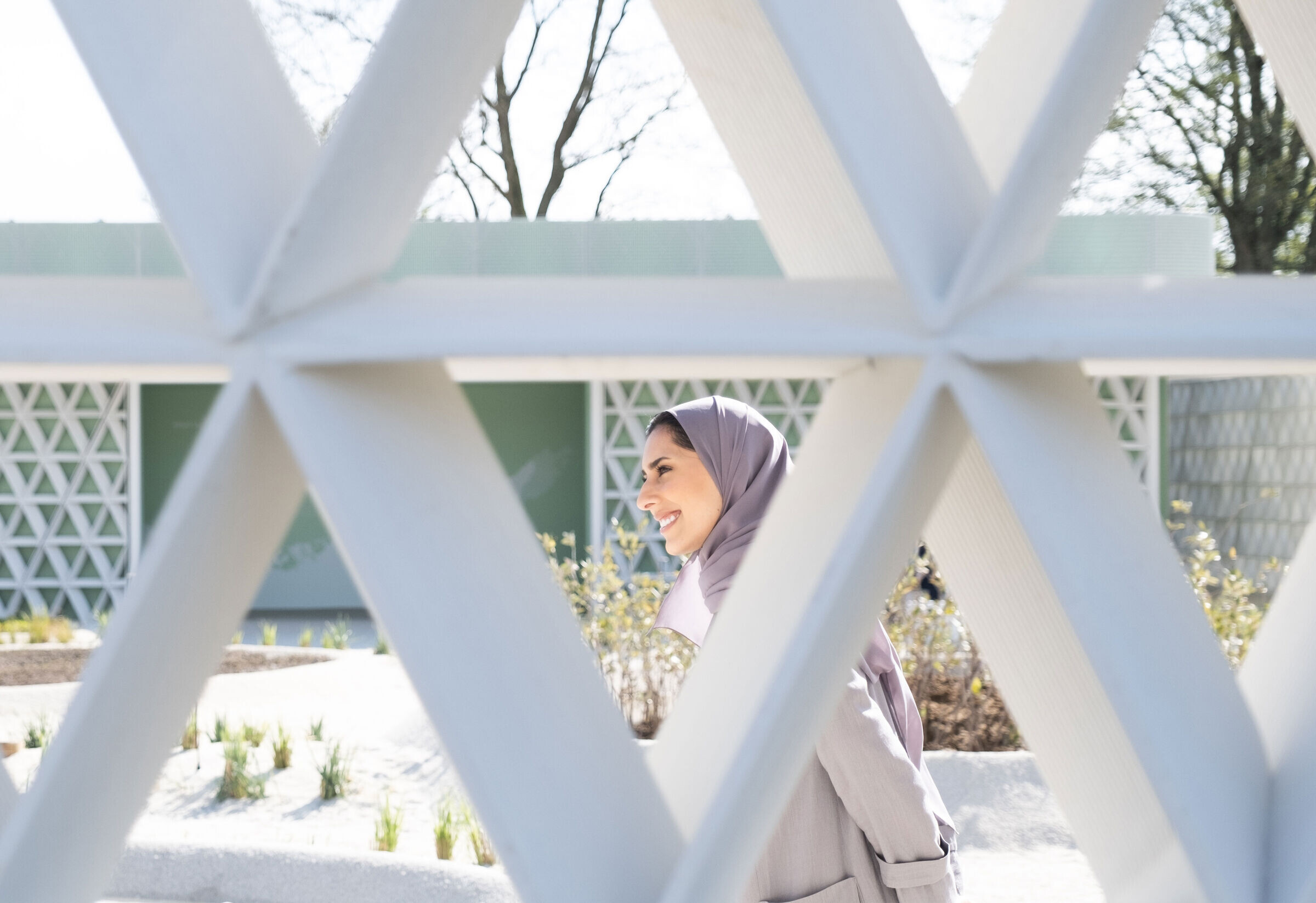 3D printing proved to be the most sustainable and aesthetic way to manufacture the design. All panels were designed in Dubai and manufactured locally in Amsterdam, drastically reducing the transport of building products. Also, the additive 3D printing process created zero waste in the manufacturing process. In general, Aectual's technology leads to an 80% CO2% reduction compared to conventional building methods. But most importantly, all 3D printed parts used in the UAE Pavilion at Floriade Expo 2022 can be shredded after use and re-printed into new products, making them 100% circular. This 'Circular Service' is a standard feature for all Aectual's interior products and architectural systems, creating an additional 80% CO2 reduction on every new product life cycle.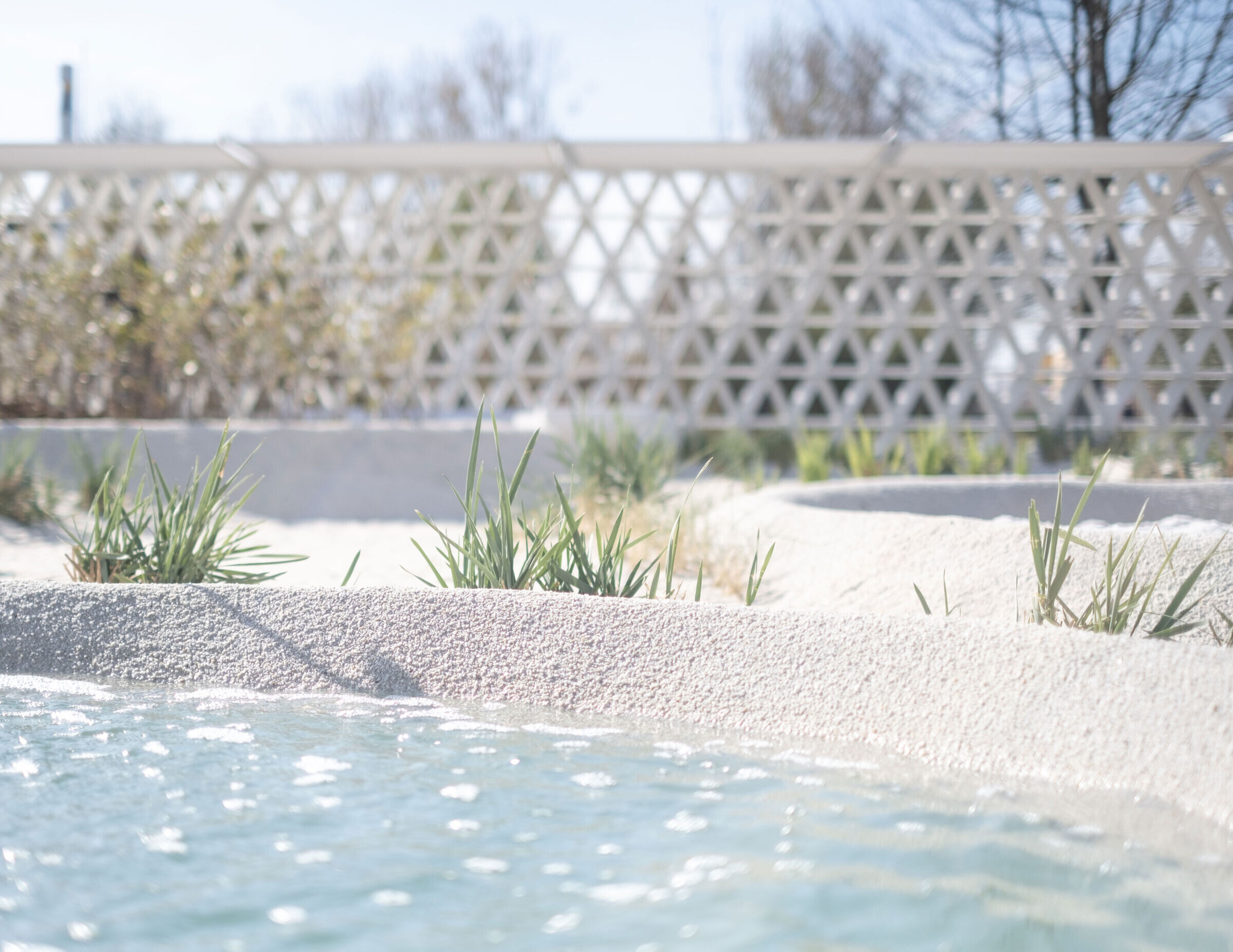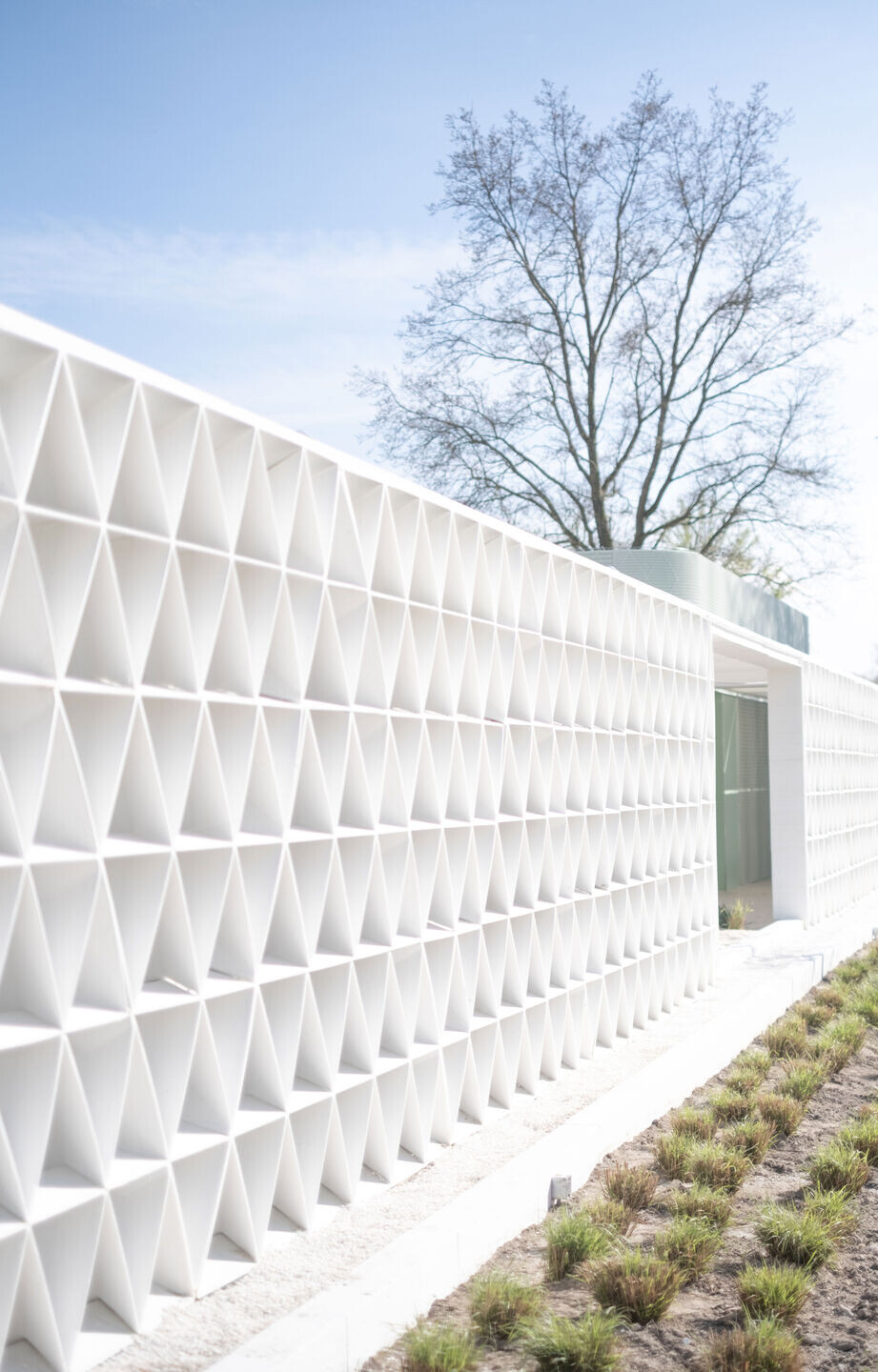 "Large scale industrial 3D printing is coming of age" says Hans Vermeulen, CEO of Aectual "This project demonstrates beautifully how our digital design algorithms give designers flexibility in tailored design and on-demand production."
The UAE Pavilion, titled, "Salt Water Cities: where land meets sea," presents the UAE's unique journey to innovate and overcome the challenges of living in an ecotone of desert and sea to grow thriving, sustainable cities. The pavilion offers a multi-sensory experience, including a saltwater garden and gallery featuring several halophytes, salt-tolerant plants, central to the UAE's natural environment, and includes a halophyte gallery, and an immersive installation to transport visitors to a seagrass meadow.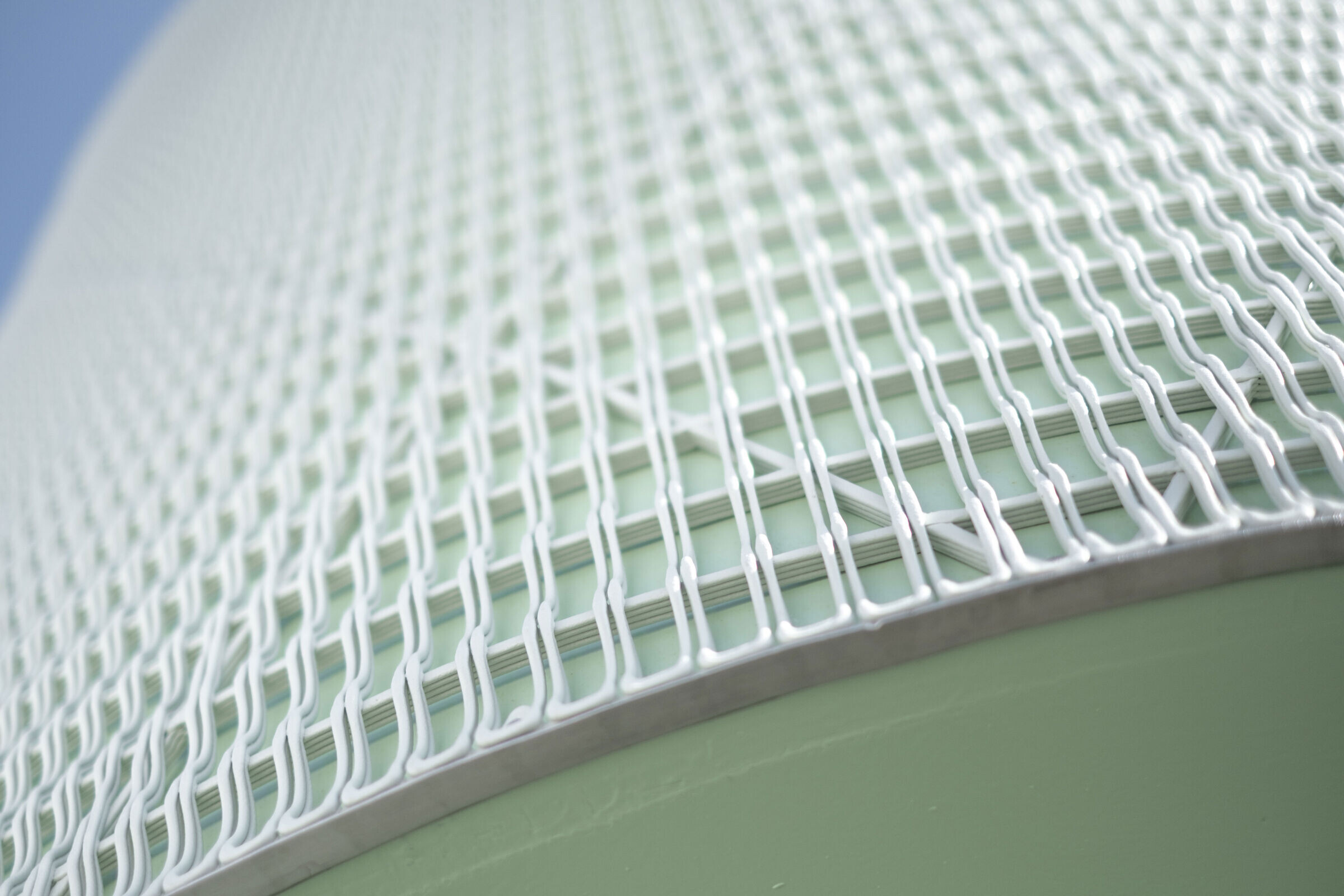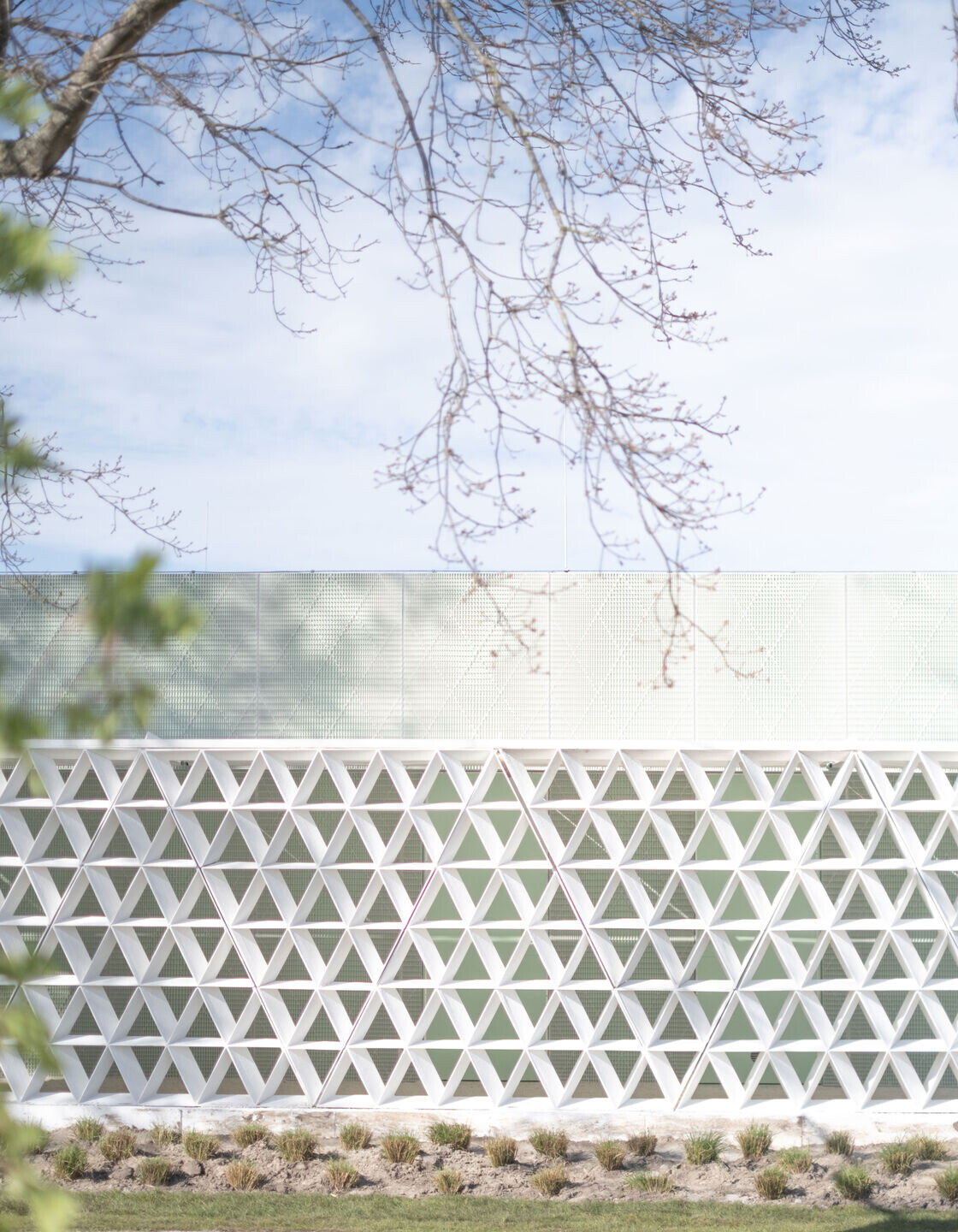 The International Horticultural Exhibition Floriade Expo 2022 is a leading exhibition and garden festival that takes place in the Netherlands once a decade. This year will be the seventh in its history and has a central theme of 'Growing Green Cities. It is located in the city of Almere and open daily from 10 a.m. to 7 p.m. up to 9 October 2022.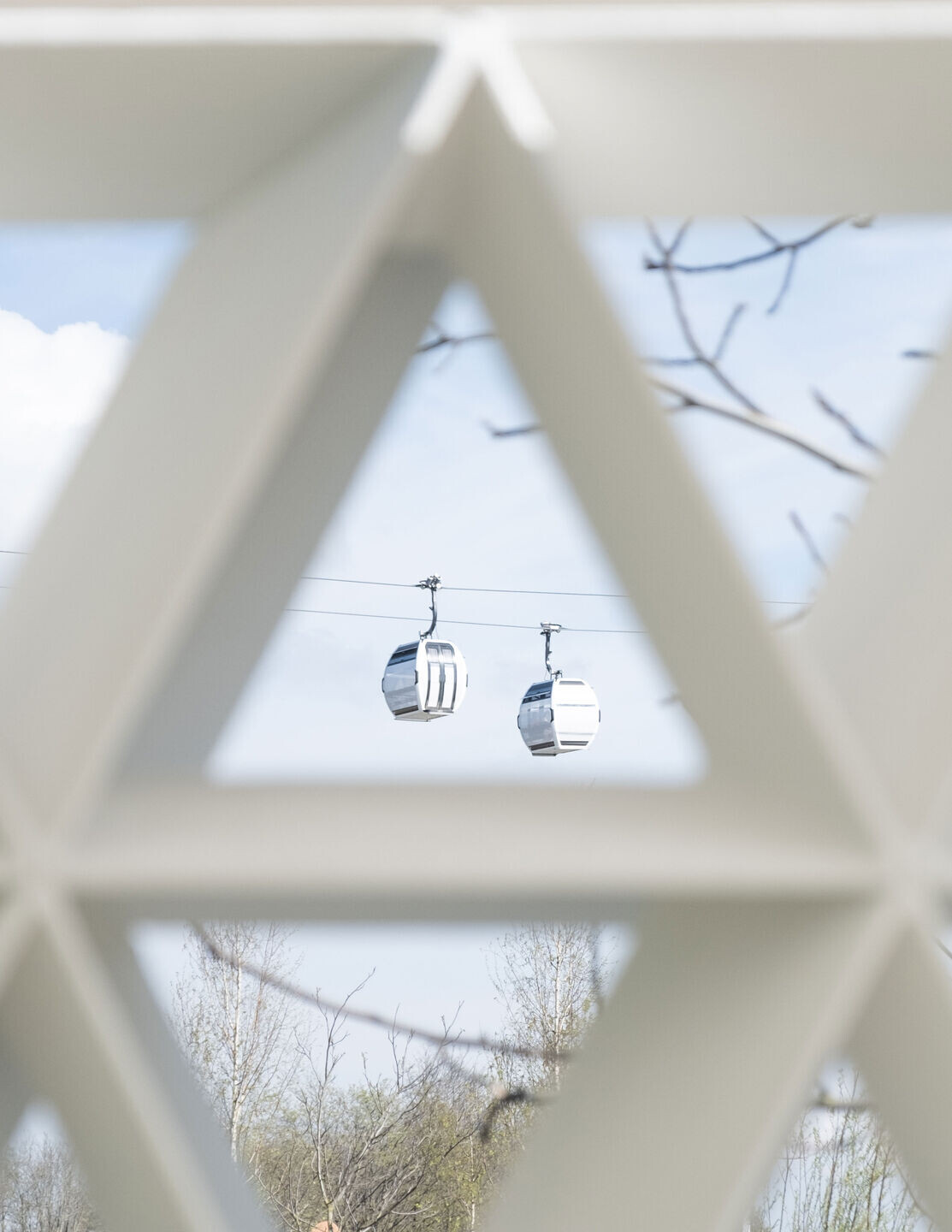 Team:
Architects: Pragma.
3D Print Platform: Aectual