56CG is a Victorian terrace house in South Hampstead within a conservation area. We were appointed in 2021 for the full refurbishment of this family home to accentuate the house's existing Victorian features, but with the addition of both victorian and contemporary architecture. The project scope included remodelling of the interior spaces. Light was maximised inside the property where possible including the addition of a large roof light covering the entire stair wing to bring natural light down through the house and into the bedroom.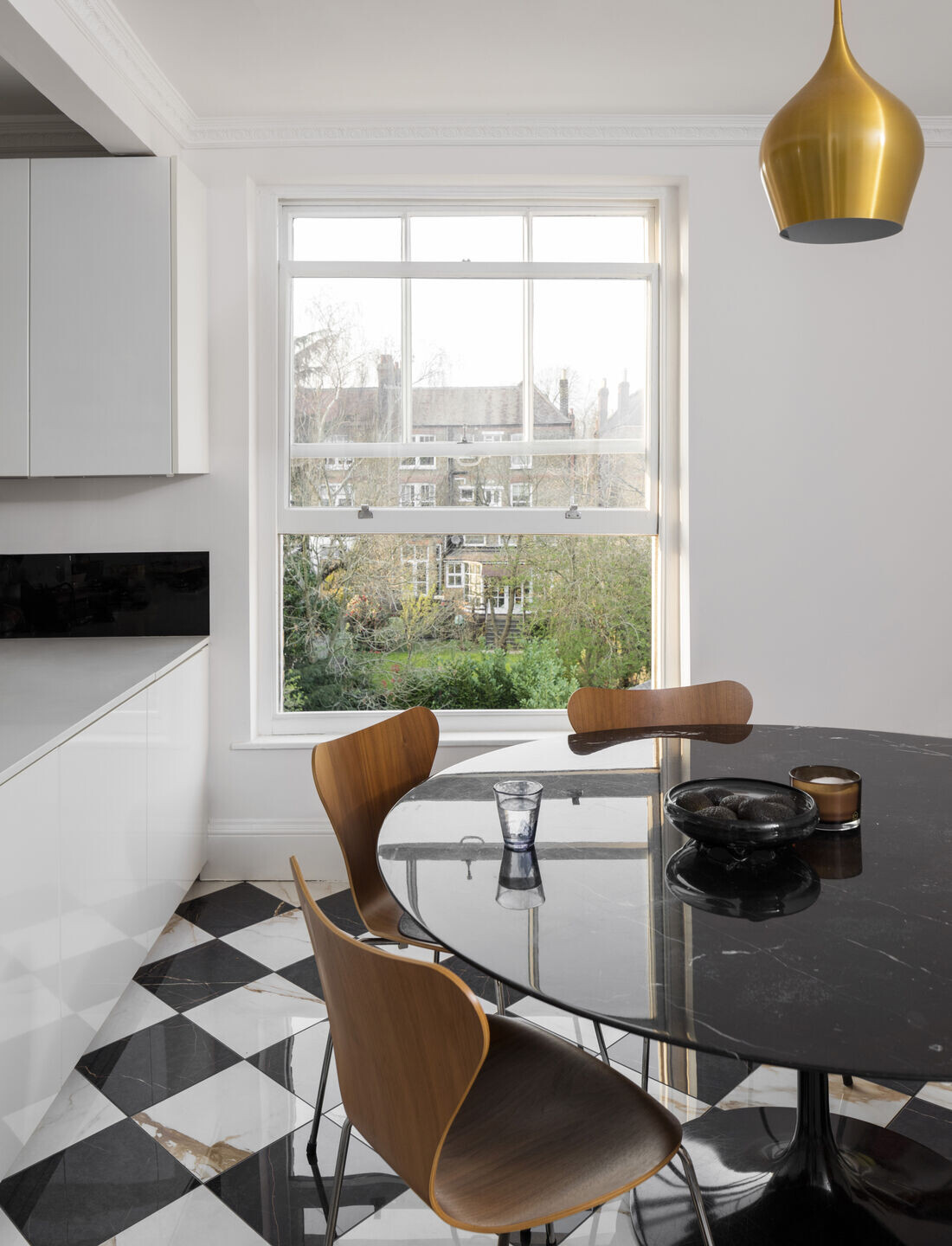 A mezzanine was introduced in the double height living space to connect the floors.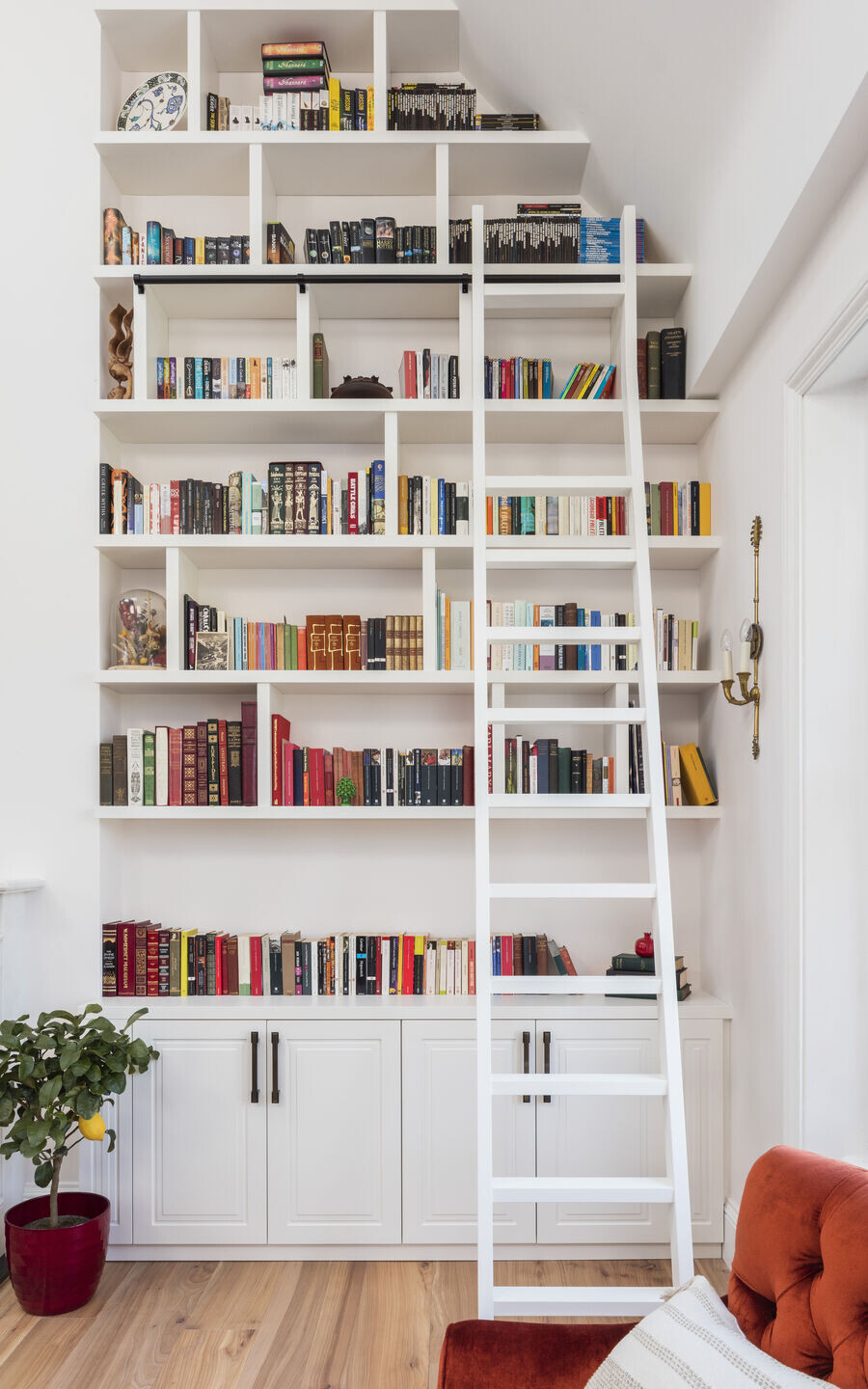 It is a double-height living area with bookshelves that reach the top floor that make the biggest impact and give its interior new meaning. The bookshelves create dynamic and striking backdrop in a residence where much of the interior is just covered in white and wood. Both, the specific tone of white and the wood where involved in an extensive research, to create the canvas to showcase the eclectic interior pieces and allow for striking pops of colour. We tried to recreate the Victorian spirit of mixing of historical styles with a focus on blending the two cultures of the clients and allowing for a suffusion of carefully selected richness that is reminiscent of Victorian excess.
The material palette included sycamore and elm wood floor, handmade tiles, Italian white and black marble, venetian stucco and brass touches.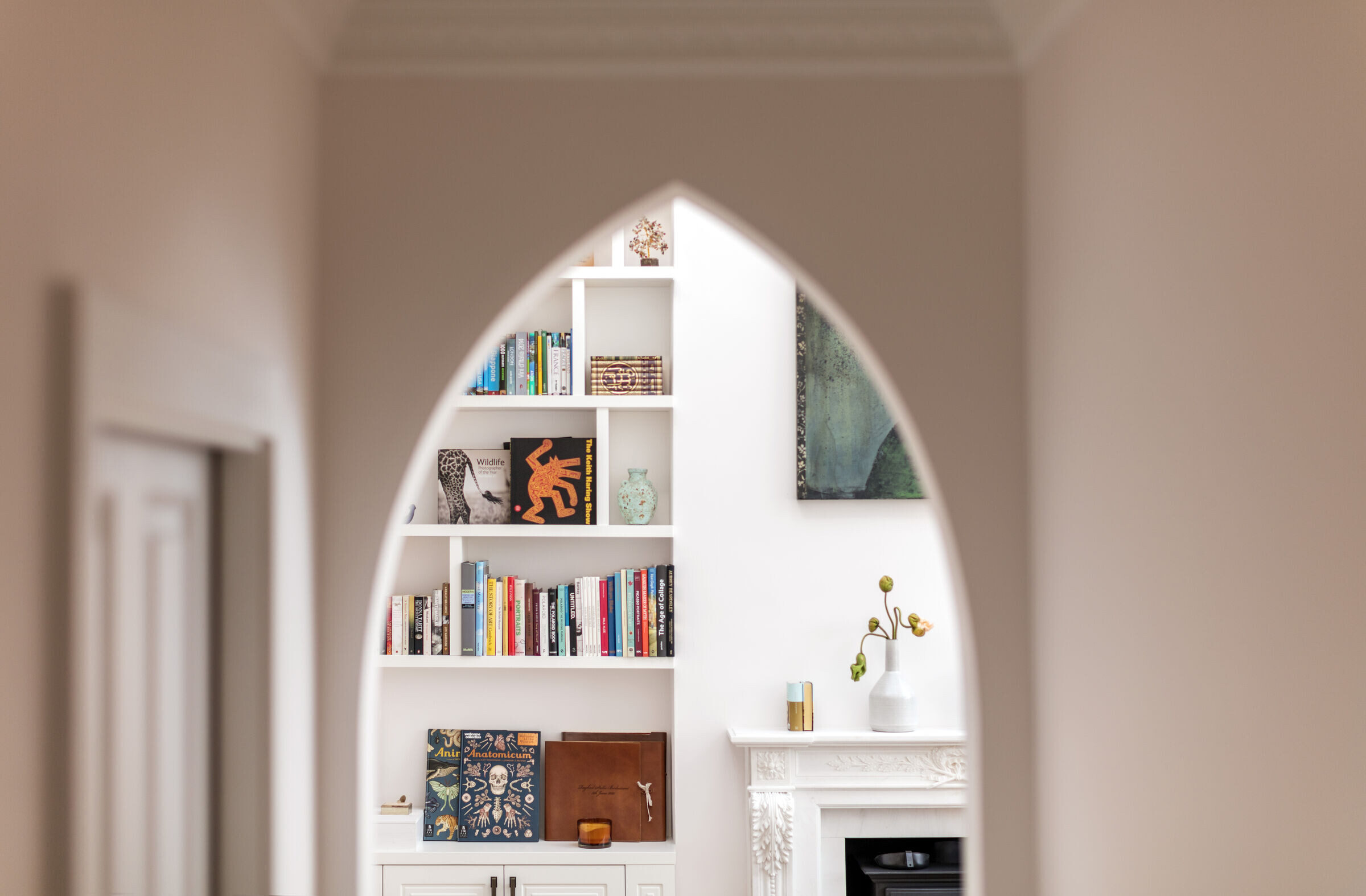 The client chose rich materials such as italian marble with golden spider veins, white and black, for the kitchen floor. For one of the bathroom we used handmade tiles, wallpaper and brass details to enhance the luxurius feeling of this family home. Brass detail are carried throughout the project, including in the master bedroom.
Team:
Architecture and Interior Design: Pardini Hall Architecture
Photographer: Laura Rupol