83 Walker is located within the Tribeca East Historic District, an area with a significant number of noteworthy structures by pioneers of cast-iron architecture. The new apartment building honors this history with a modern interpretation of the classic nineteenth-century cast-iron façade that is both edifying and unexpected.
Everything about 83 Walker's fascia appears to be traditional and instantly familiar, from the basic tripartite division to the composition of the arched windows, lintels, and understated pilasters. But it is actually the inverse of Tribeca's typical cast-iron façades—instead of projecting out, pilasters have been imprinted as a "negative." The building is, essentially, an enormous mold for creating a cast-iron façade.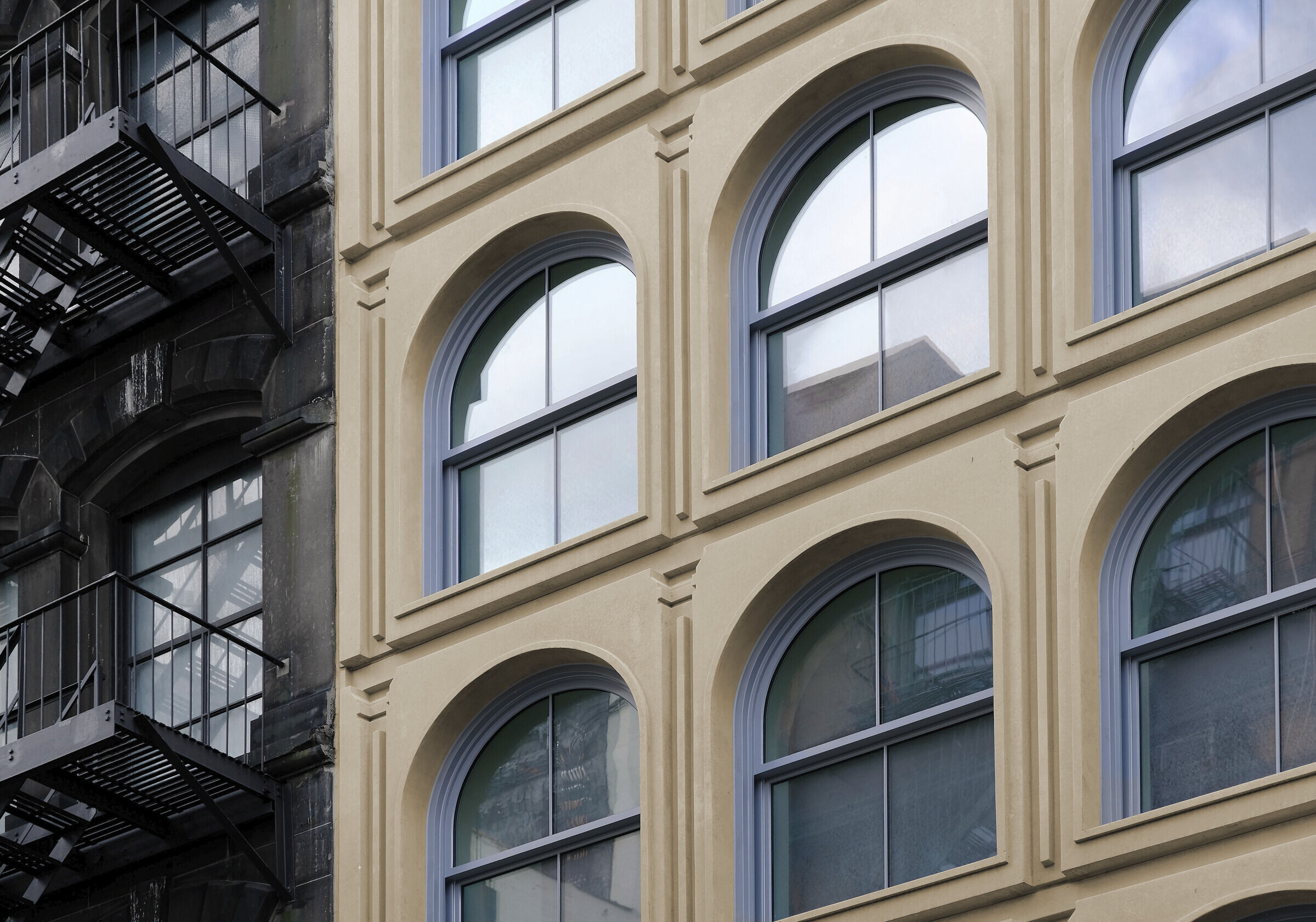 Constructed from sandblasted precast concrete panels, the color of the building's façade relates to both the white-painted cast-iron and buff-colored stone found throughout Tribeca. However, 83 Walker does more than invoke the colors and forms found throughout the historic district—it inspires a consideration of how the buildings were constructed, how the components were cast and assembled. In this way, 83 Walker is a singular record of the architectural processes that have shaped the neighborhood.
Despite this nontraditional expression of cast-iron forms, the new building was praised by the NYC LPC as a "contemporary and sympathetic complement" to the loft buildings in the Tribeca East Historic District.