The space was designed for a local law firm with an area of 300 sqm. When we first arrived to see the space, we entered into an old-fashioned atmosphere packed with binders and folders piled up in every corner and the windows were shuttered with dark curtains. The urban landscape, the natural light and the special art collection were hidden behind all of that.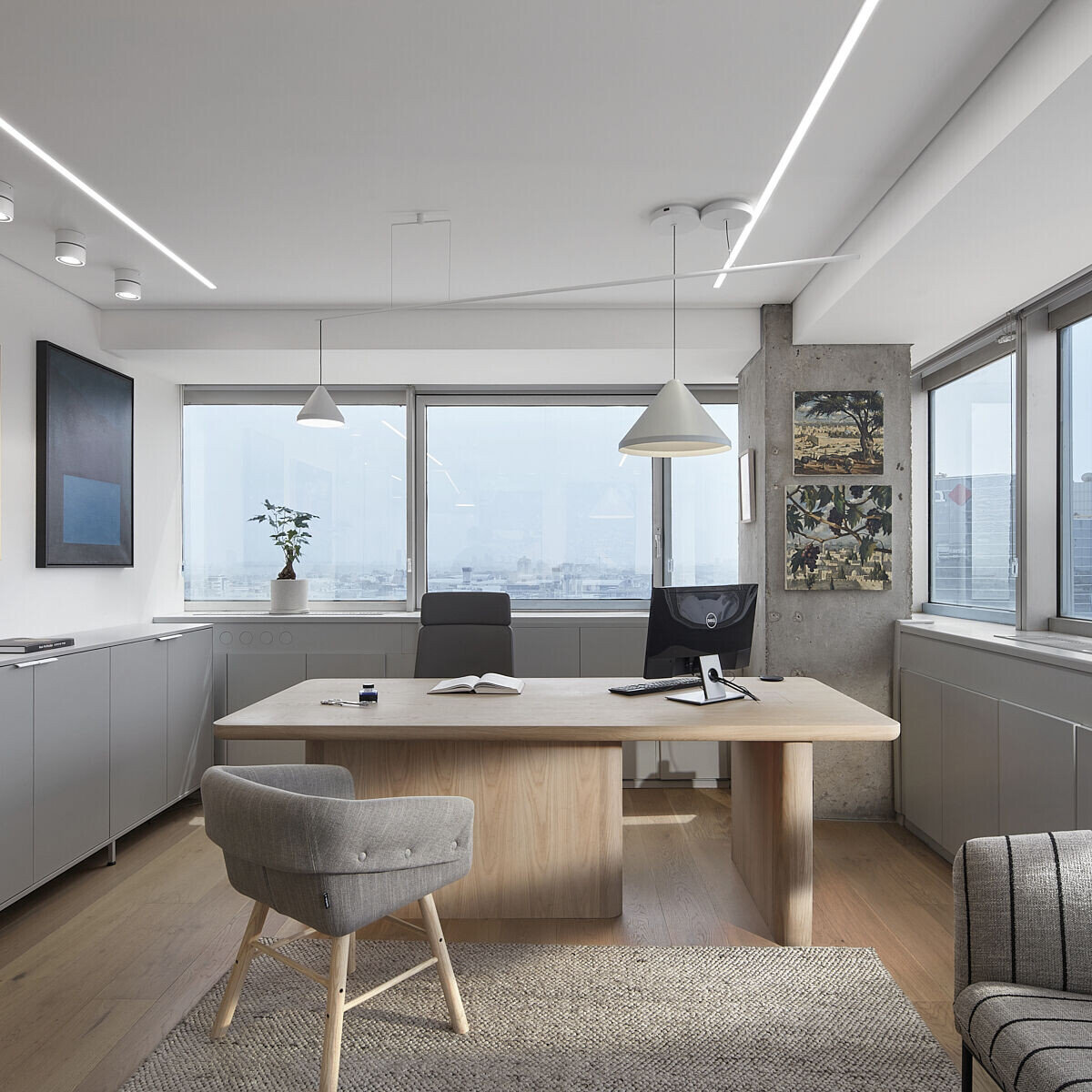 The three main concepts for the projects are: maximizing views and natural light, featuring a unique art collection, and designing a space for storing a growing number of folders and binders.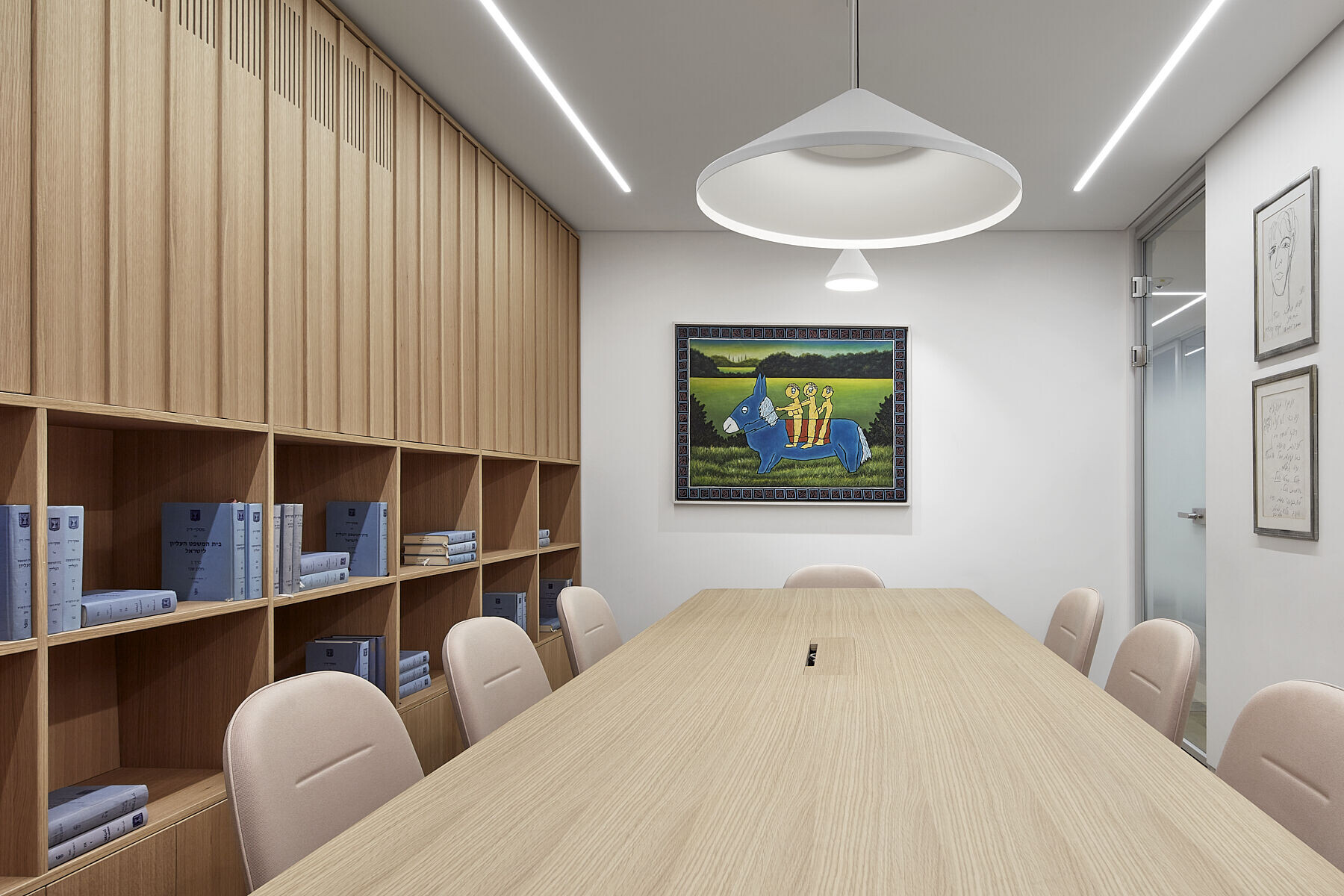 During the design process it was important for us to keep the space somewhat "visually calm" and serene, we chose a minimalist variety of materials and shades, oak wood for the parquet floor and furniture, glass partitions, neutrals, and soft textiles to create a relaxed and pleasant atmosphere.
ll fixed furnishings were designed by our studio and a lot of attention was given to the details.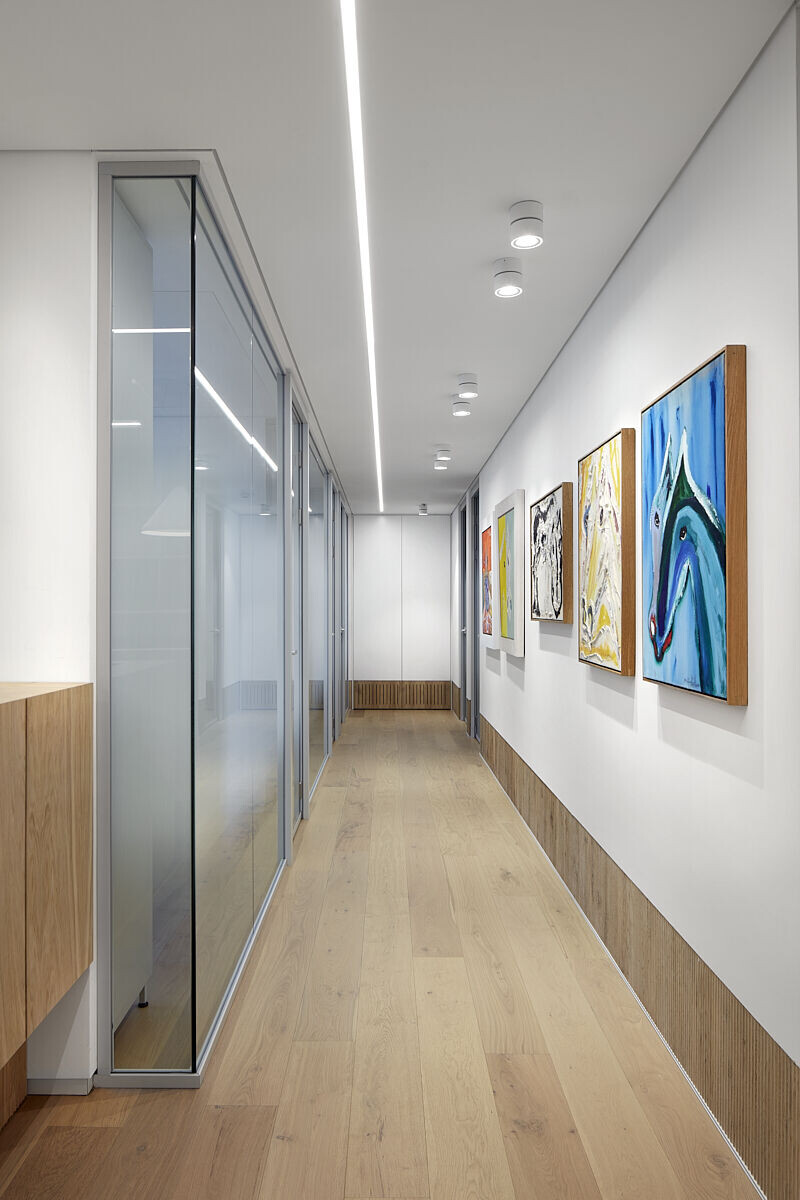 A 30 cm tall baseboard made of wood installed flush with the gypsum wall is a key feature circulating around the entire office – it is central to the story of the space and is a symbol of the historical roots of the firm's founder.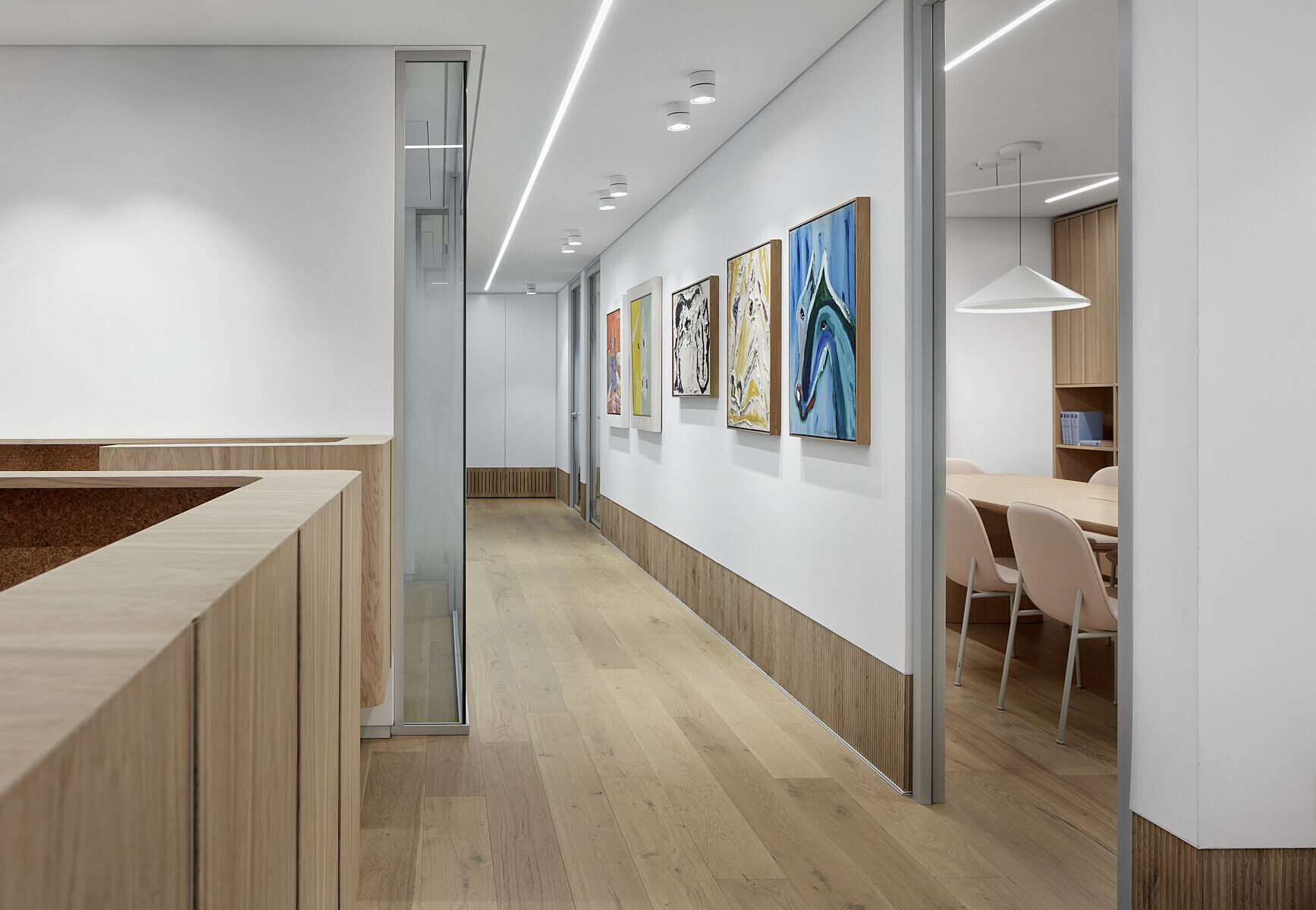 Throughout the design process we constantly aimed at having a calming and pleasant user experience, focusing our efforts on a minimal palette of monochromatic colors and textures, natural, so as not to overburden the eye or one's experience with an overly ornate or "busy" design.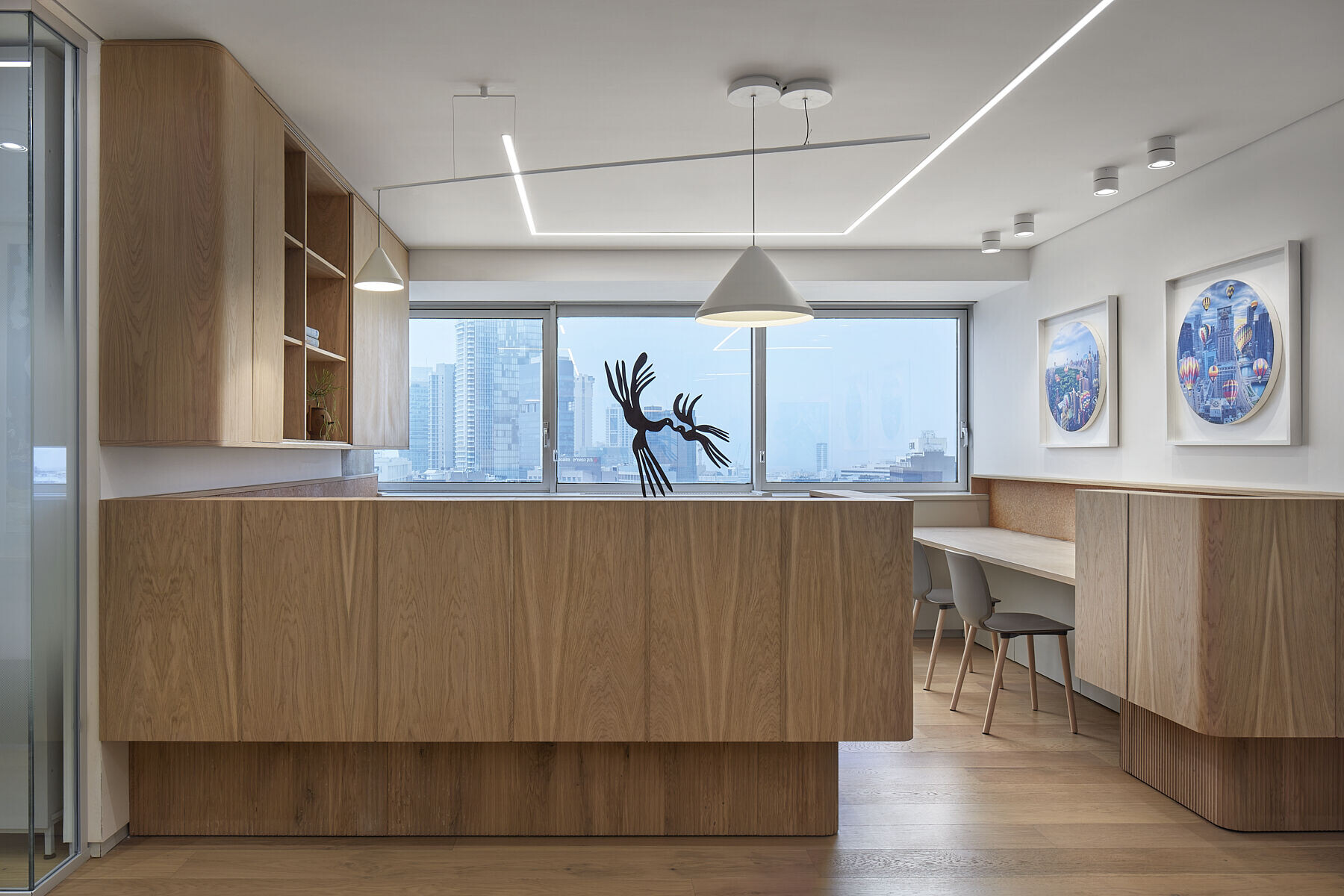 We've also incorporated the special art collection of the firm throughout the spaces as a sort of gallery showcasing well-known local artists and their work, further enriching one's experience of being in the space.