Articolo Studios are excited to announce the opening of our new flagship showroom located in the heart of New York's Flatiron District, opposite Madison Square Park.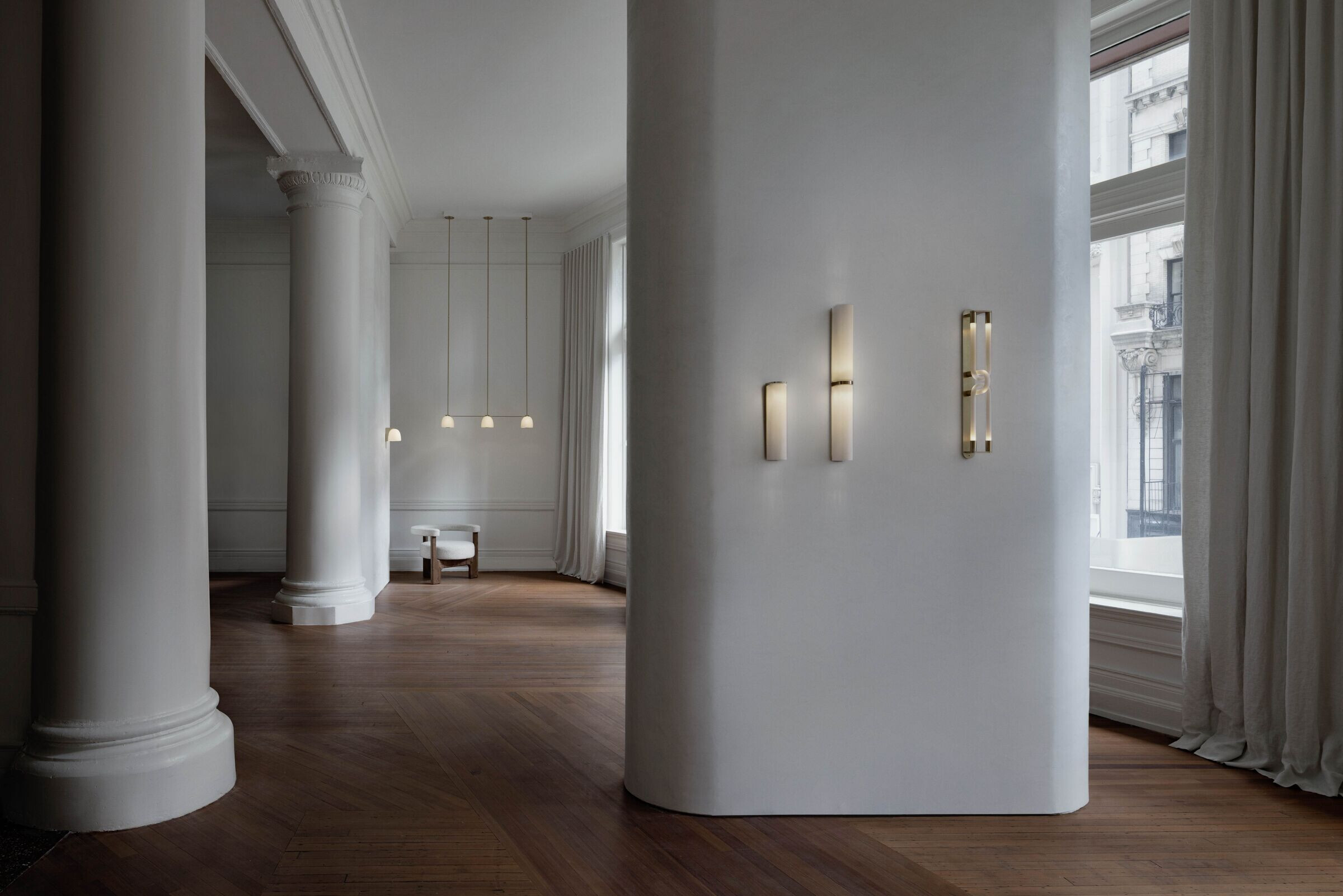 Our new North American home is a significantly larger atelier, commissioned and architecturally designed by Articolo Studios' long-term collaborator Studio Goss. Sited within a grand heritage space on Broadway with voluminous ceilings and windows, one of the most striking features of the existing space was the grand circular columns that stand at over 13 feet.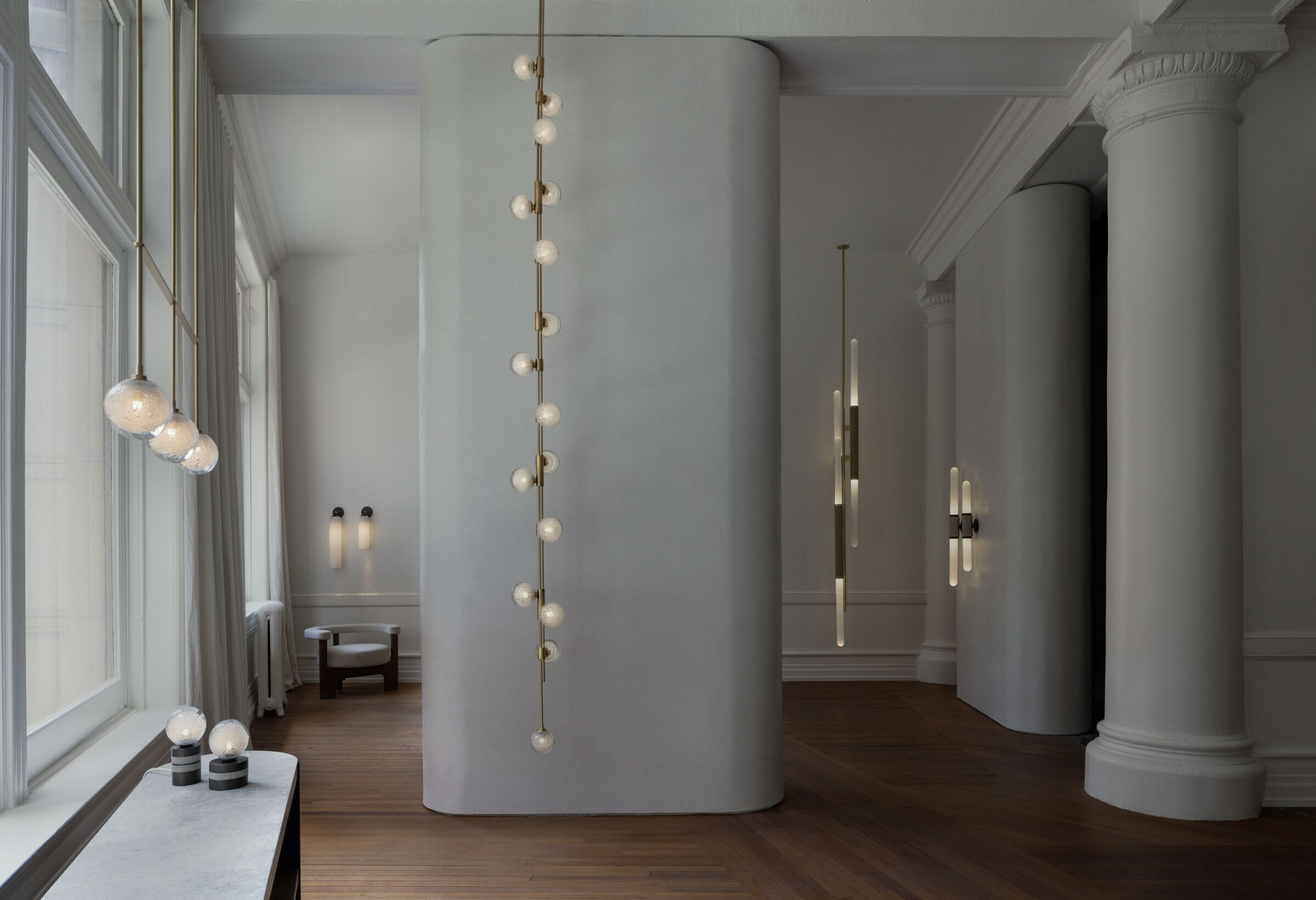 In response, Goss created a series of freestanding walls designed to celebrate the adjacent round columns and highlight the height of the space. These curved block walls read as abstract sculptural elements that create a series of vignettes and create distinctive 'moments' as you walk through the showroom that highlight key pieces of the collection.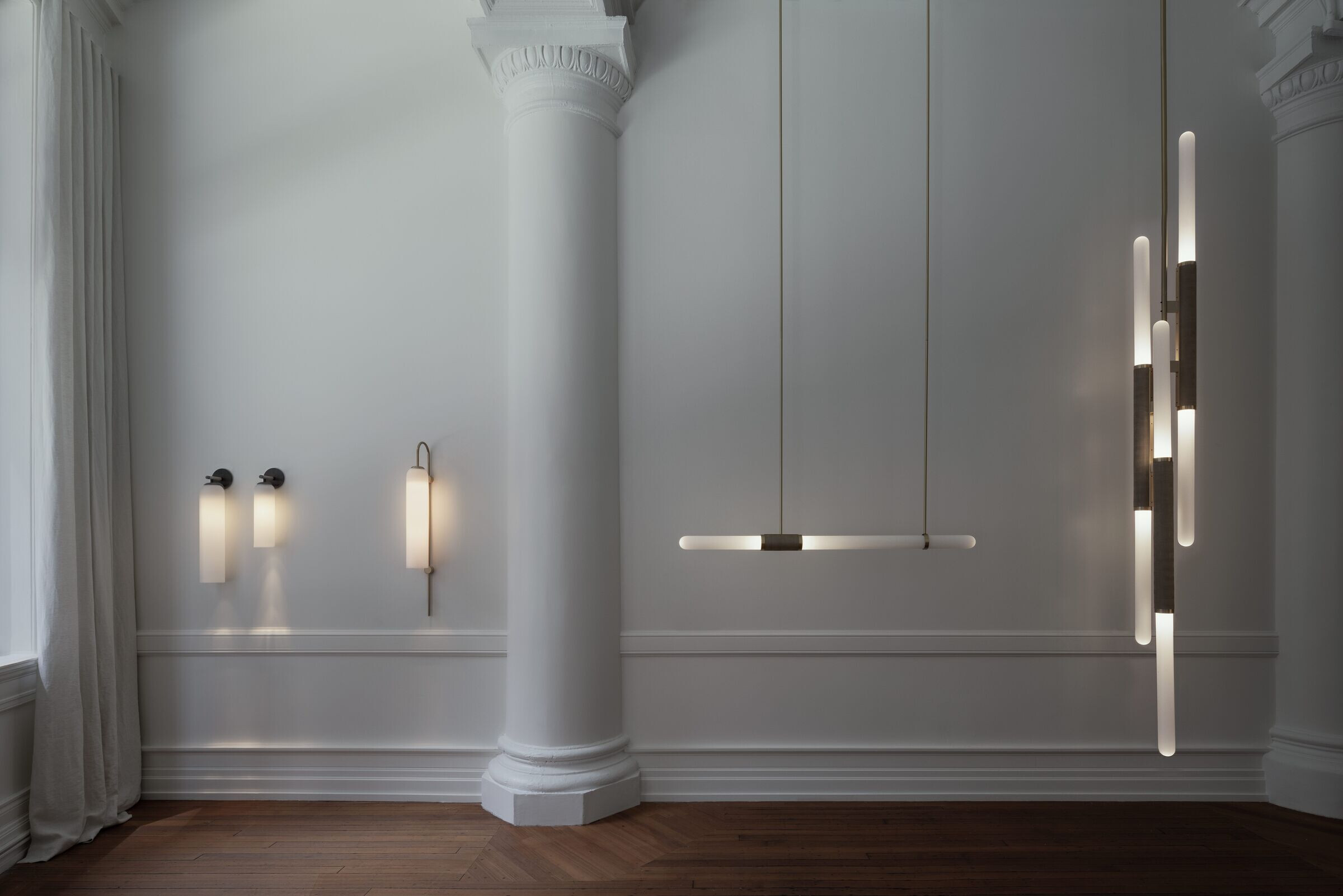 Studio Goss also designed bespoke furniture pieces for the space crafted in stone, timber and metalwhich reference the curvilinear form of the insertion walls, while creating a link back to the materiality of Articolo products.
"Our new showroom is an incredible space where our signature interior and exterior collections are displayed, including several arresting custom Articolo designs of significant proportions created for these expansive spaces - with dramatic effect," says Nicci Kavals, Articolo Studios Founder and Creative Director.
The showroom is open by appointment.