Gray Puksand's design for the support office of this leading Australian retailer began with a brief to employ a future way of working. The resulting scheme across seven floors in the two towers of Botanicca 3 in Swan Street, Richmond, is agile and technology-enabled to provide flexibility. It also reflects the culture and ethos of the business with a design narrative based on passion, community and innovation.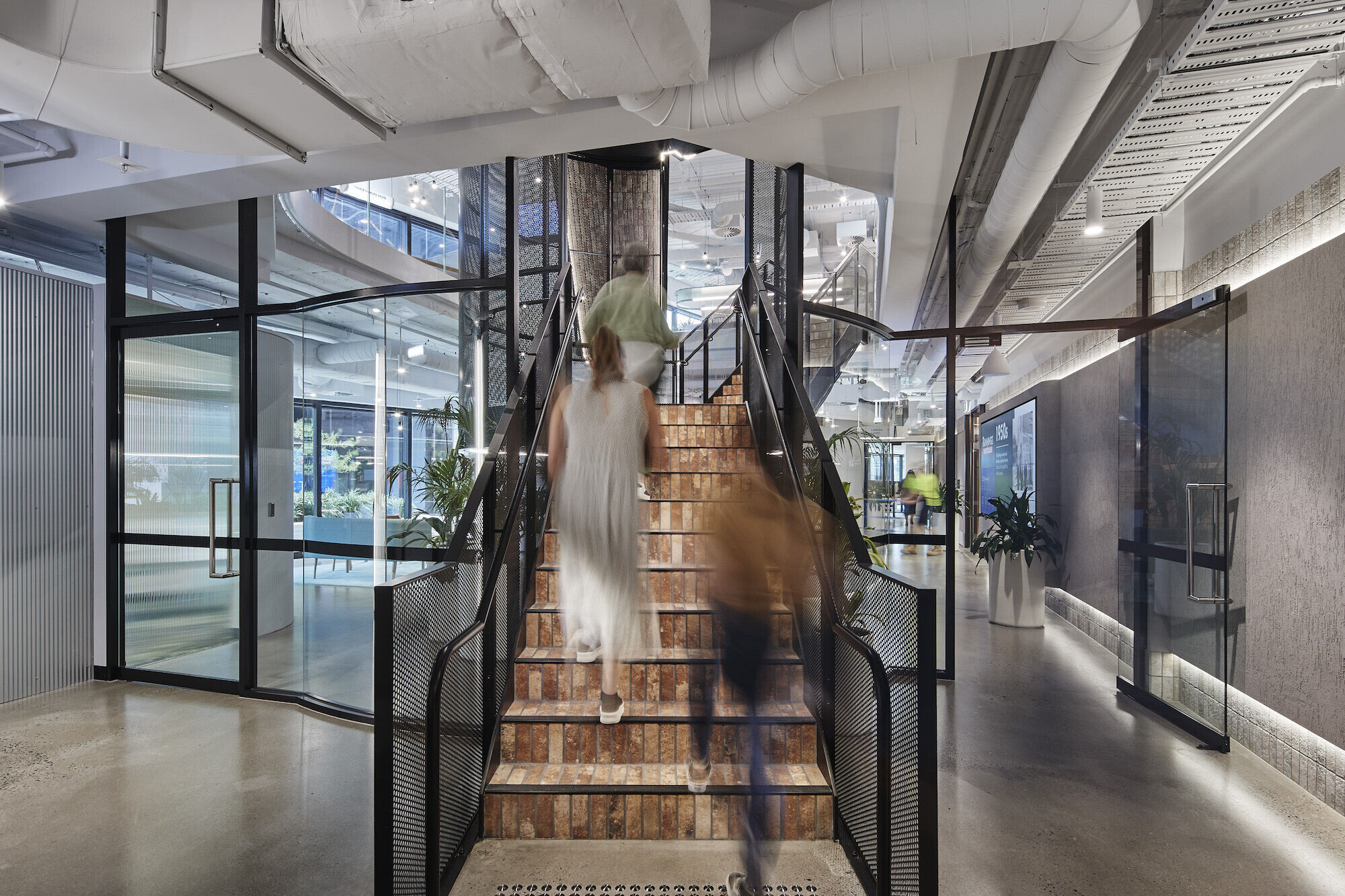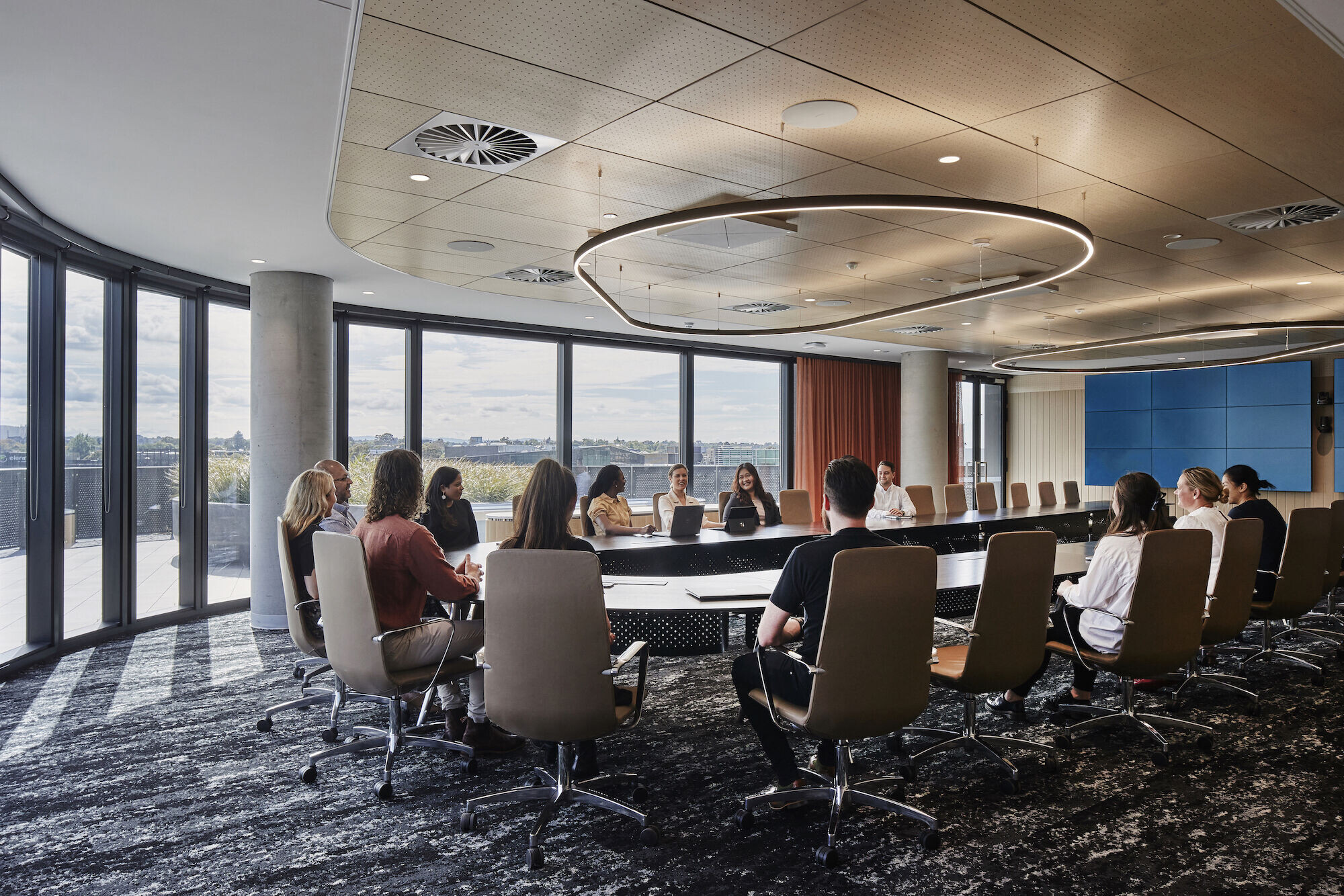 These three concepts are clearly expressed throughout the fit-out to facilitate a workplace environment specially tailored to the needs of the employees. Bright, open spaces are inclusive and welcoming and encourage positivity that boosts morale, forging high levels of productivity, while shared areas bring people together in an atmosphere that is progressive and sophisticated.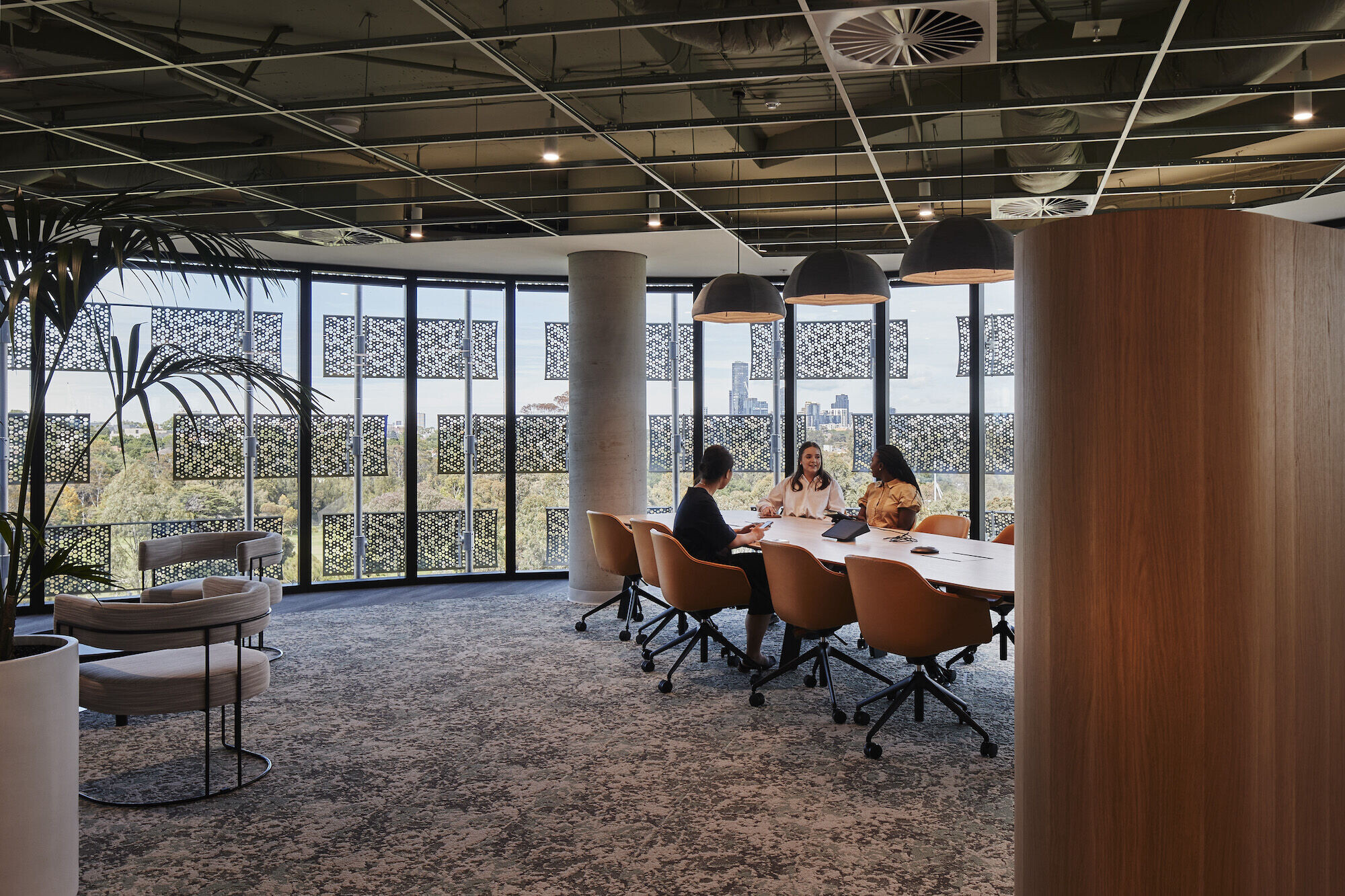 This idea of innovation is also extended with a palette that uses recognisable materials in an unfamiliar way.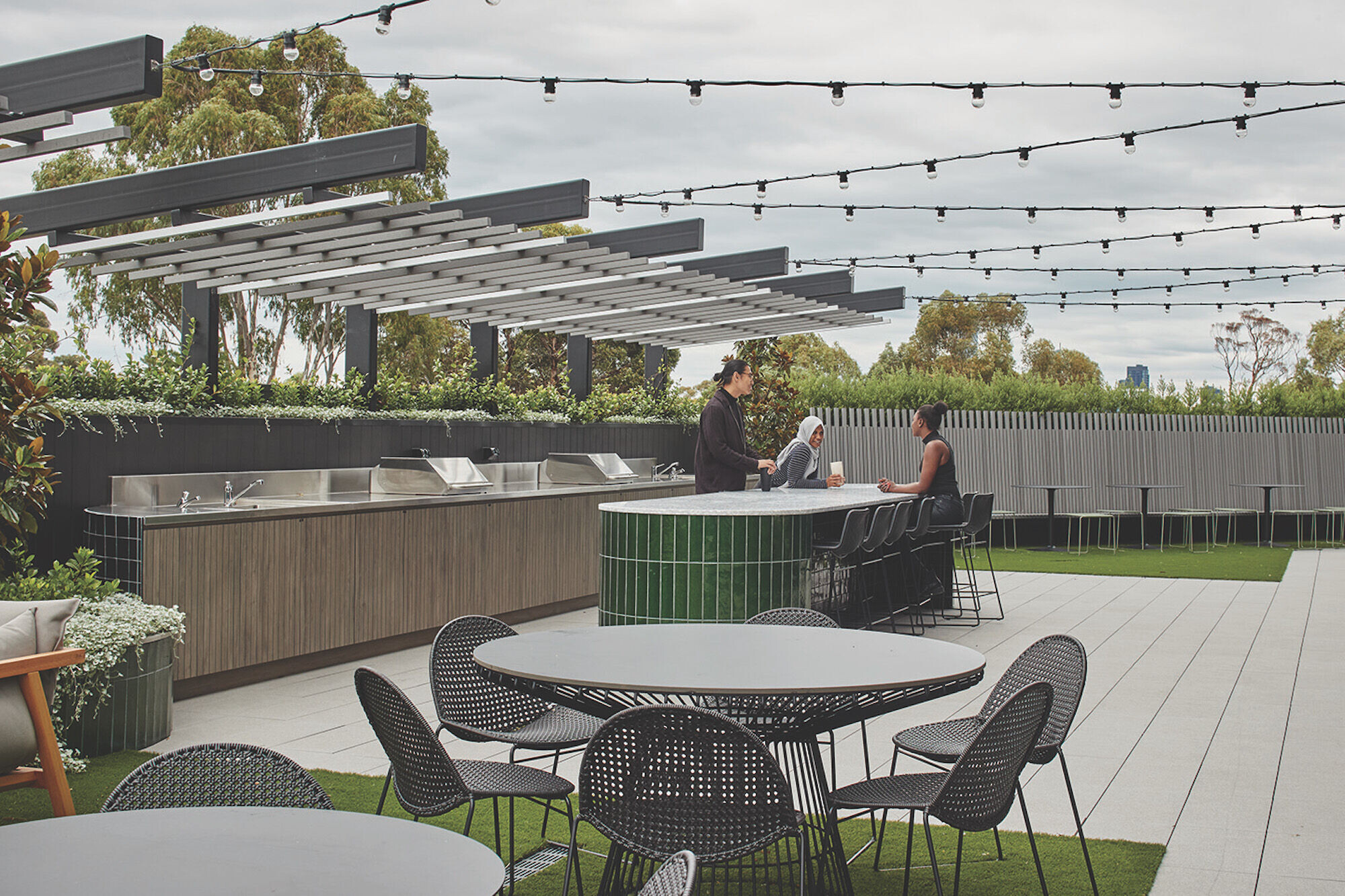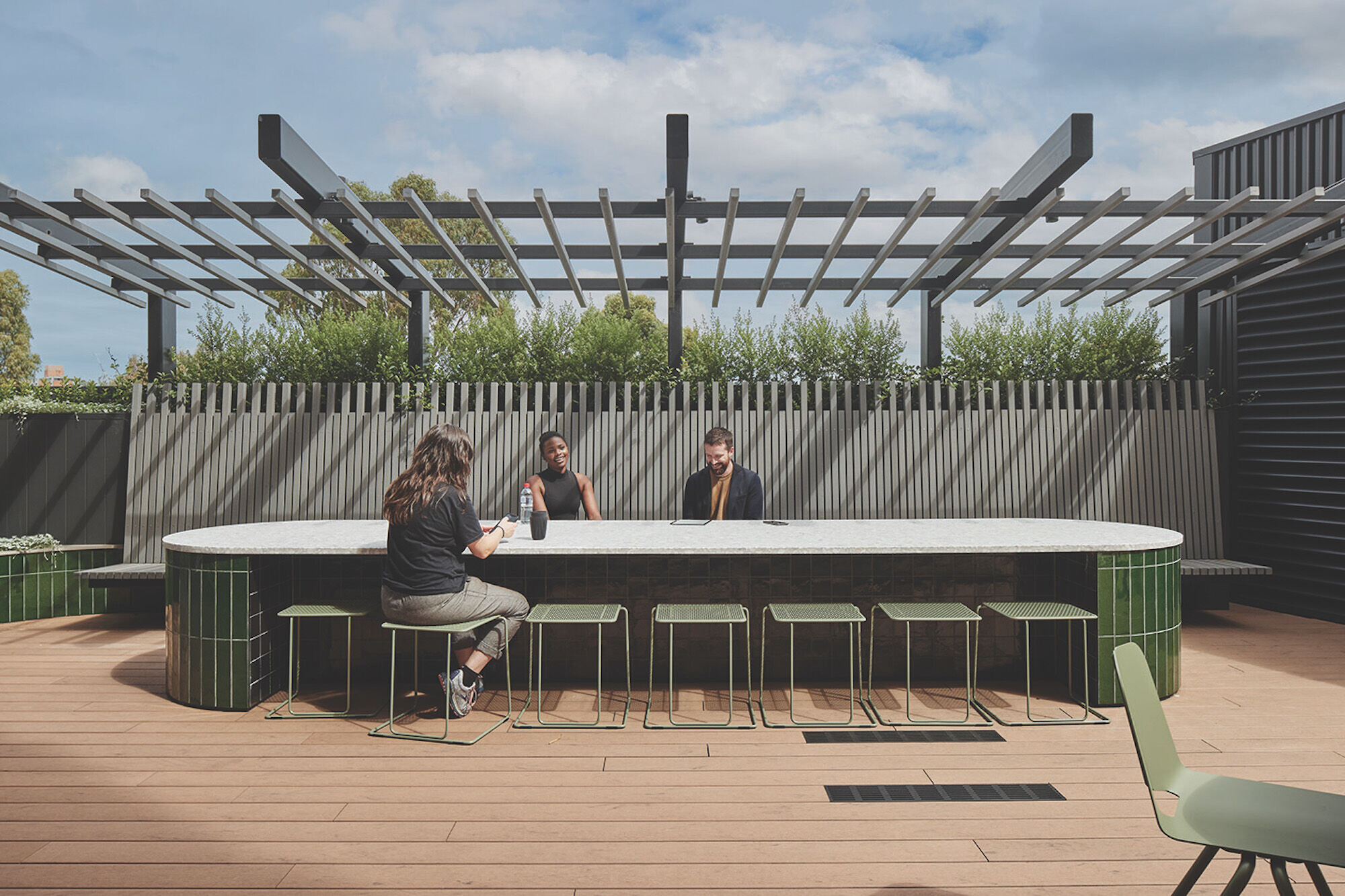 Raw timber, concrete, steel and brick characterise the scheme, alongside exposed services. Nothing is concealed to ensure the construction techniques are firmly on display and this lends the design honest appeal. Key features such as transparent walls represent the nuts and bolts of the business and are contrasted with furnishings that introduce a softness and homeliness to the overall design. It's in turn complemented by an understated colour palette of earthy rust and red tones as well as sage and pistachio.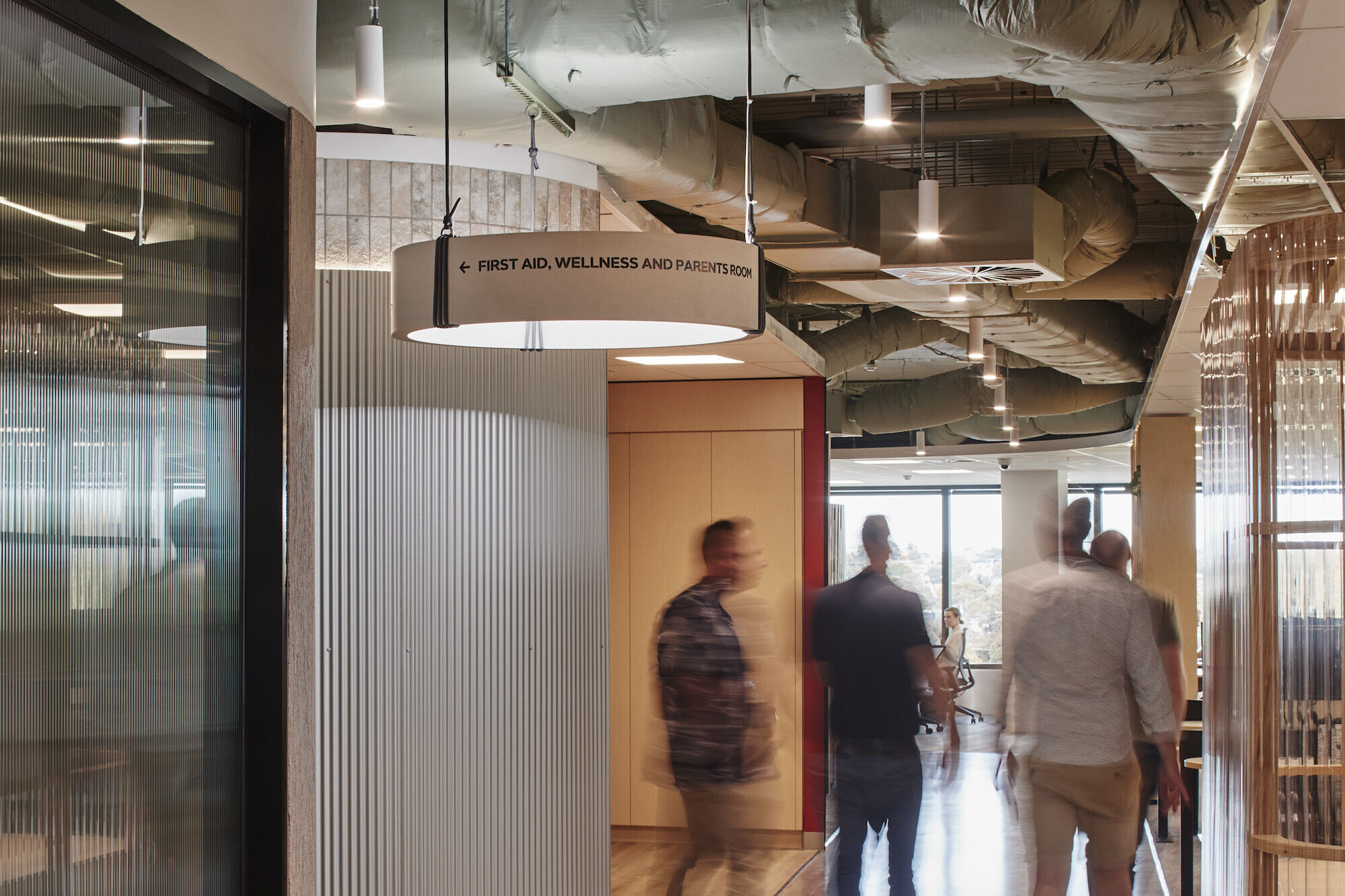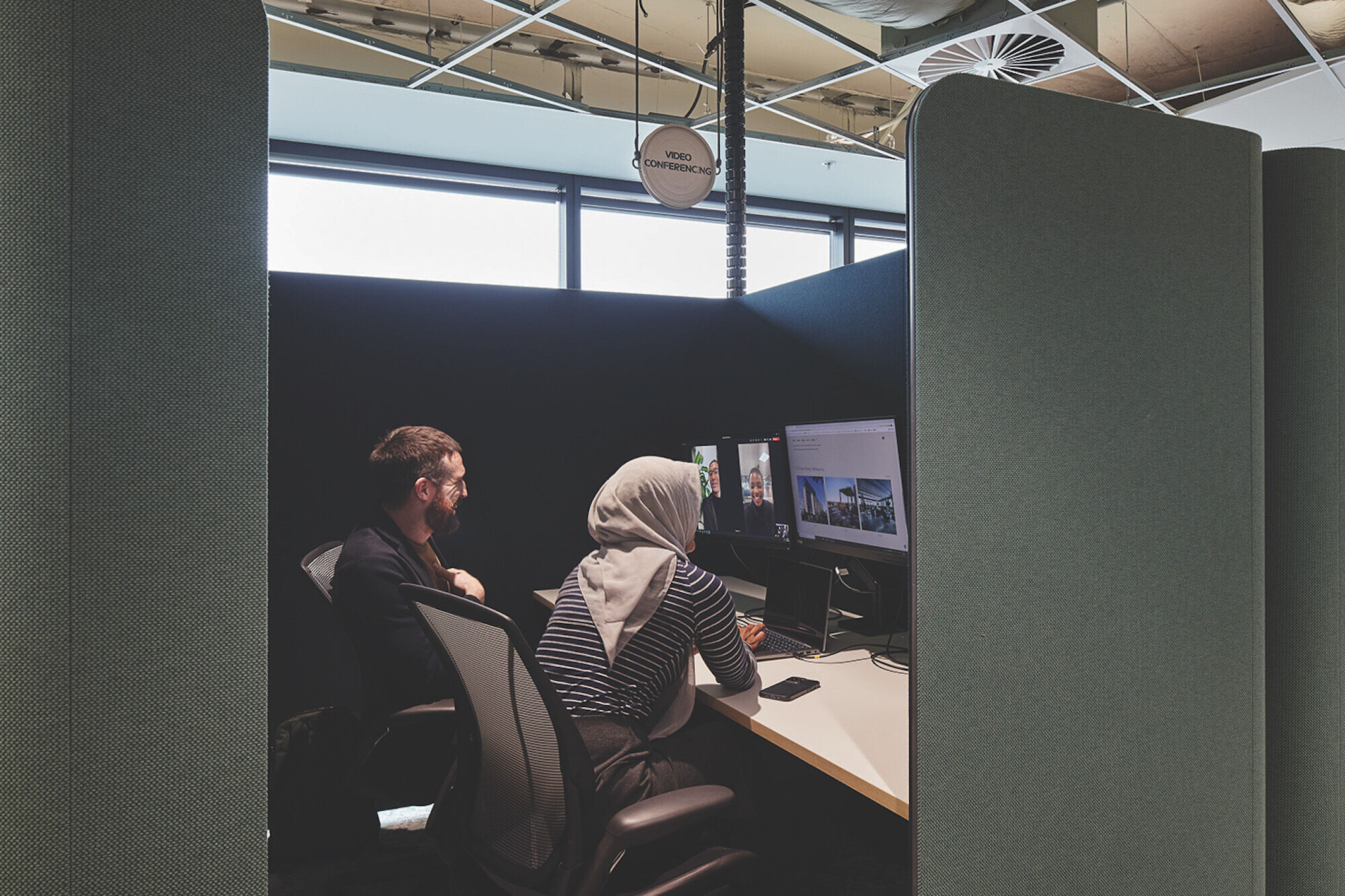 These soft greens, in particular, work to connect the interior to the outdoors by reflecting the large gum trees in the adjacent park.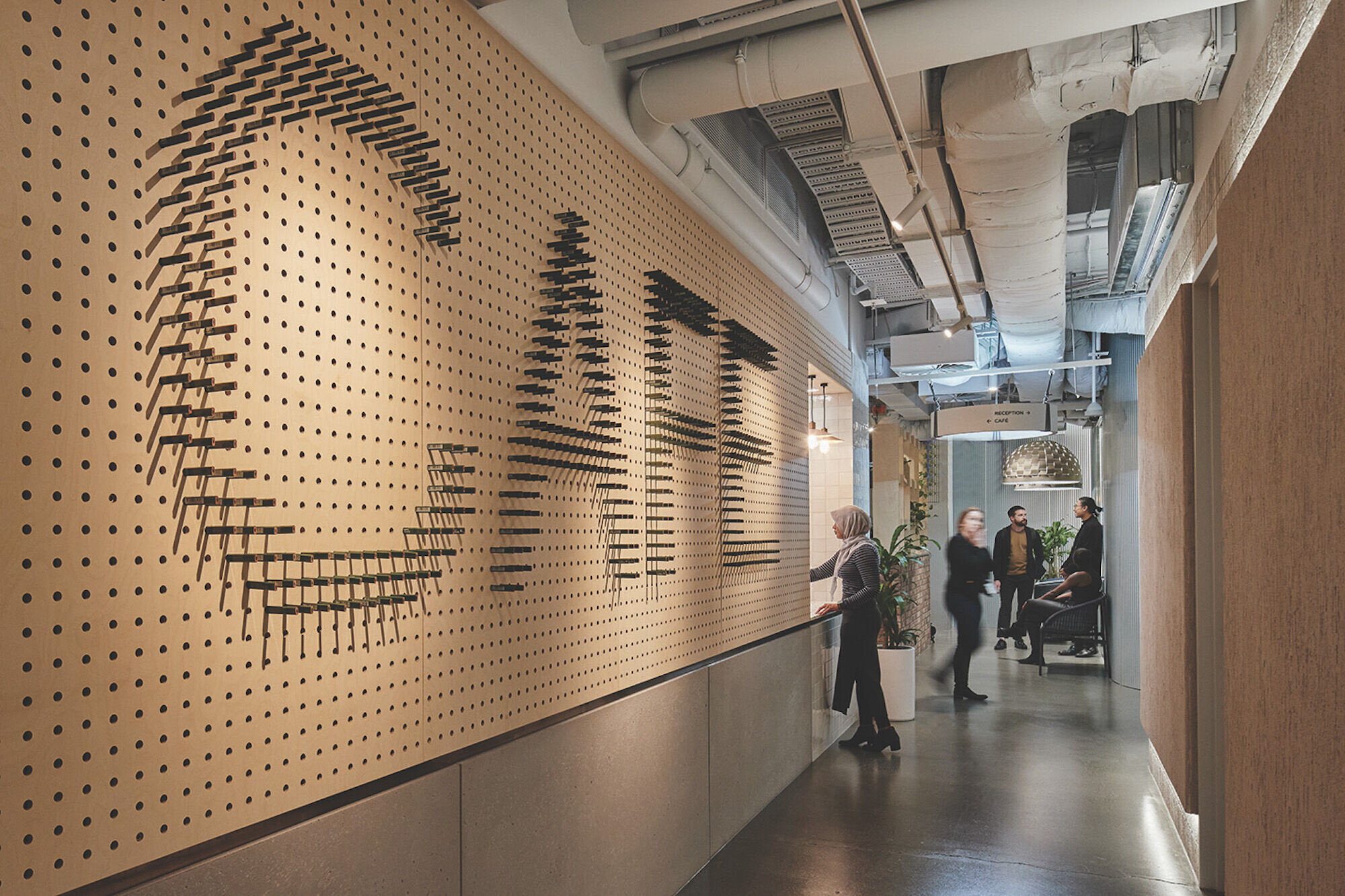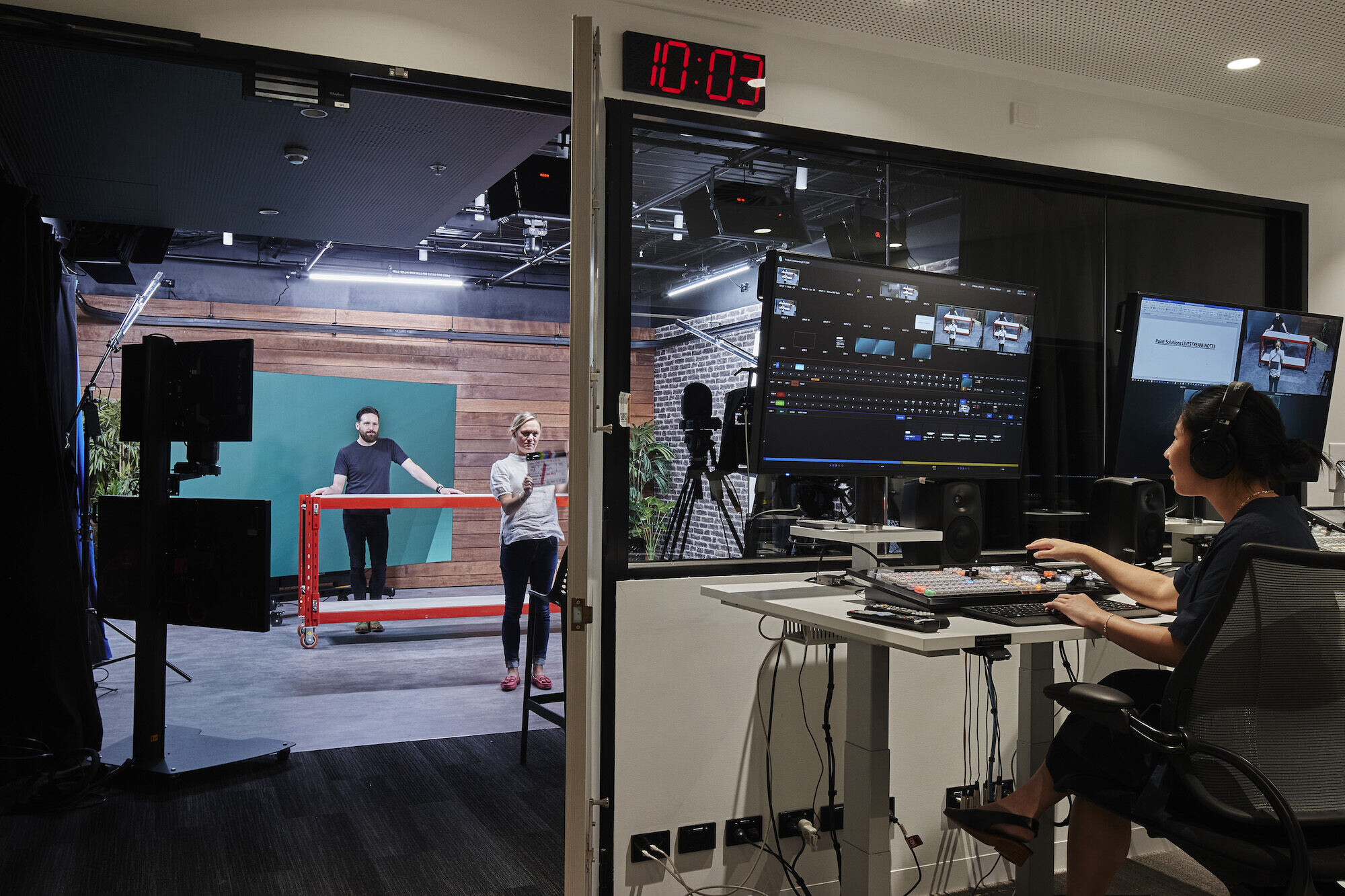 Each space appears tactile and in this sense works to exude a sense of friendliness and approachability. This was especially important as employees returned to the workplace following the lifting of Victoria's lockdowns. According to the retailer's Managing Director, the design accurately encompasses the spirit of the company and the staff, who are now enjoying the new office, could not wait to get back.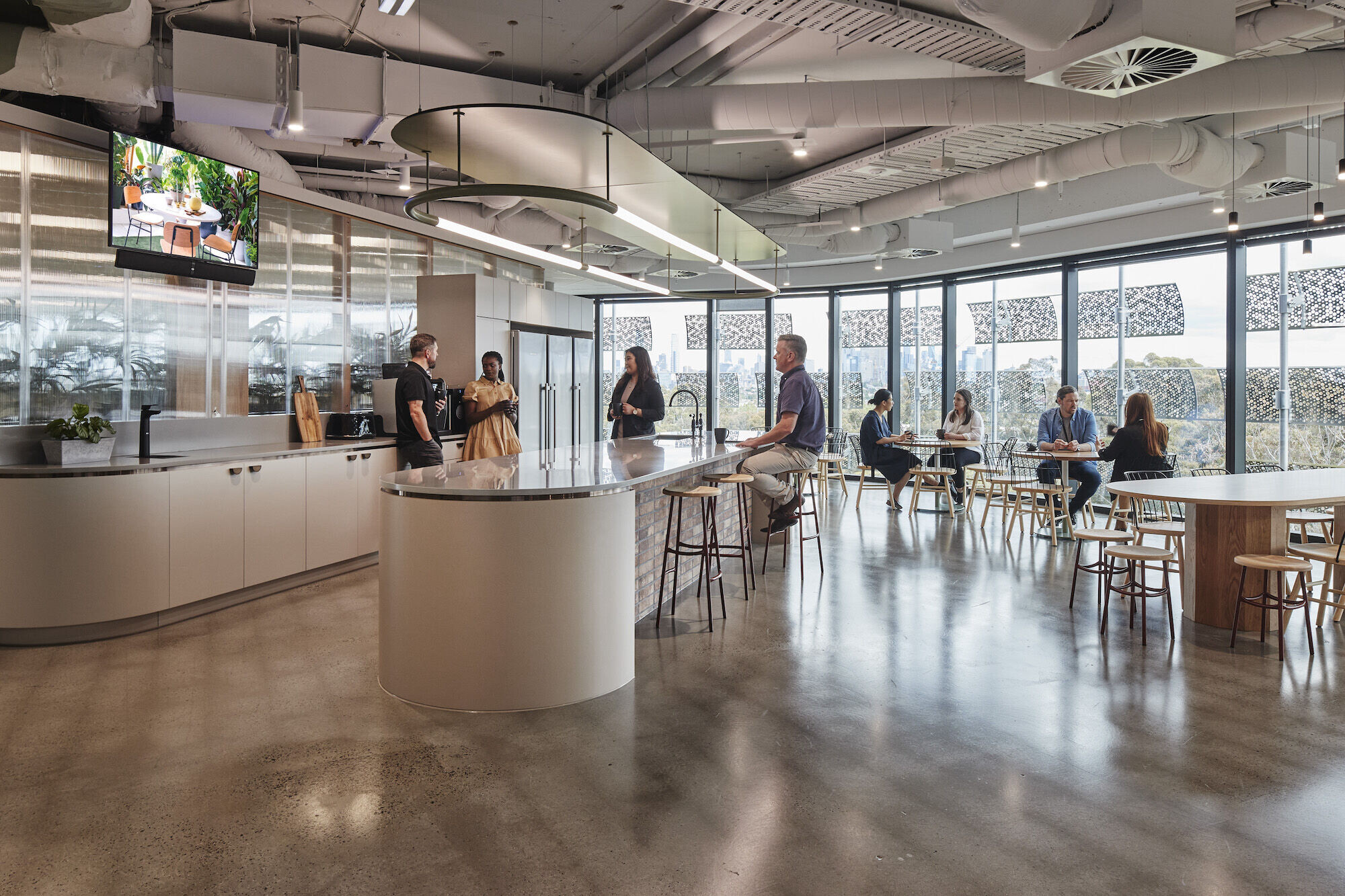 Team:
Architects: Gray Puksand
Photographer: Peter Bennetts