T3 continue to design the new BELGO craft Beer Bar in Saigon.
The existing building was a "crapy" barbecue restaurant, with some concrete columns in the middle of the main areas… T3 started to reconsider completely the layout, trying to preserve as much as possible the existing concrete structure (to reduce the carbon footprint of the project) but also to offer much more elegant volumes and circulations for the customers and employees.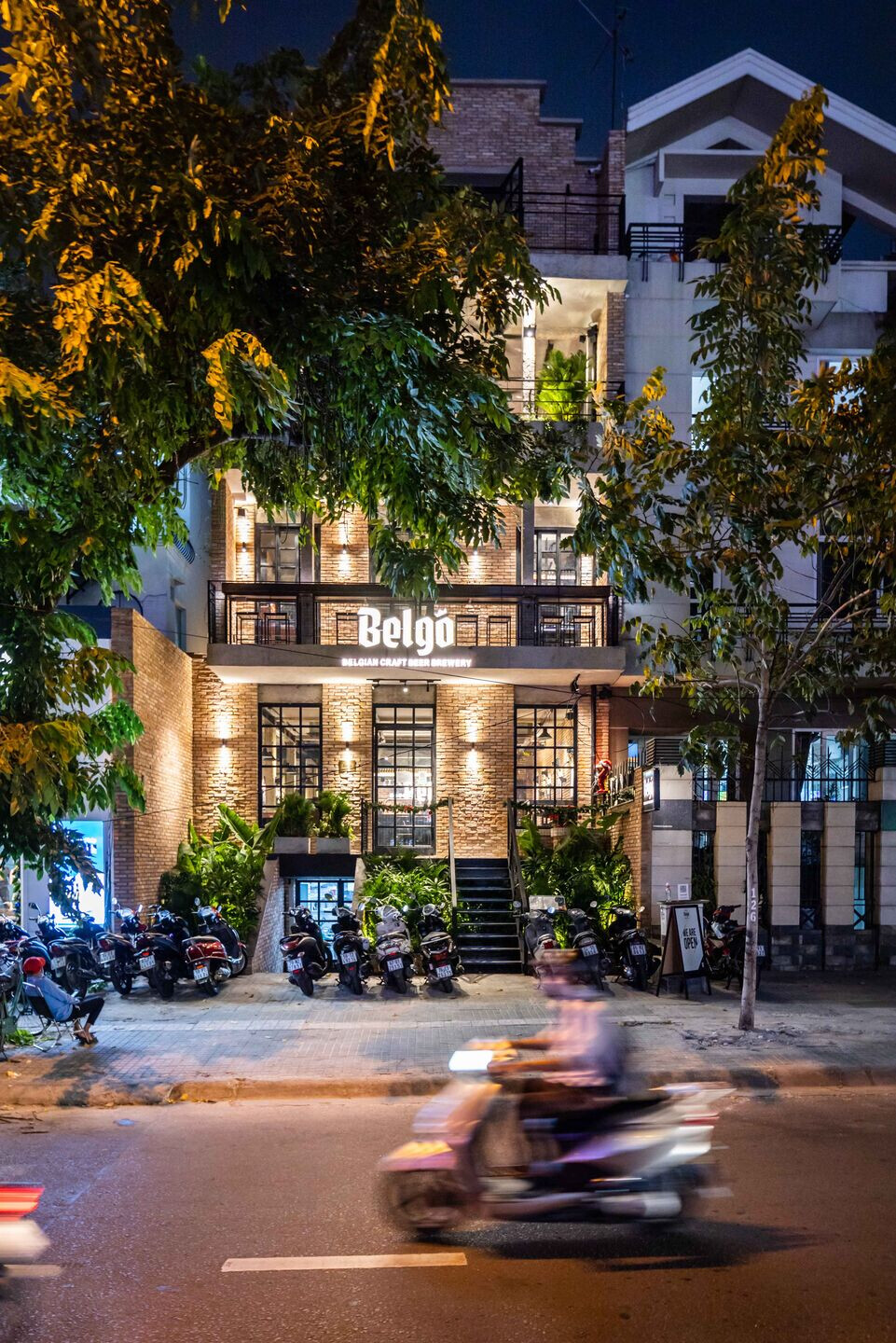 T3 decided to remove the existing elevator (to promote exercise and reduce energy consumption), to create a new staircase at the back of the building (to offer natural light for the main rooms), and to push all "technical/service areas" in the basement and on the back facade.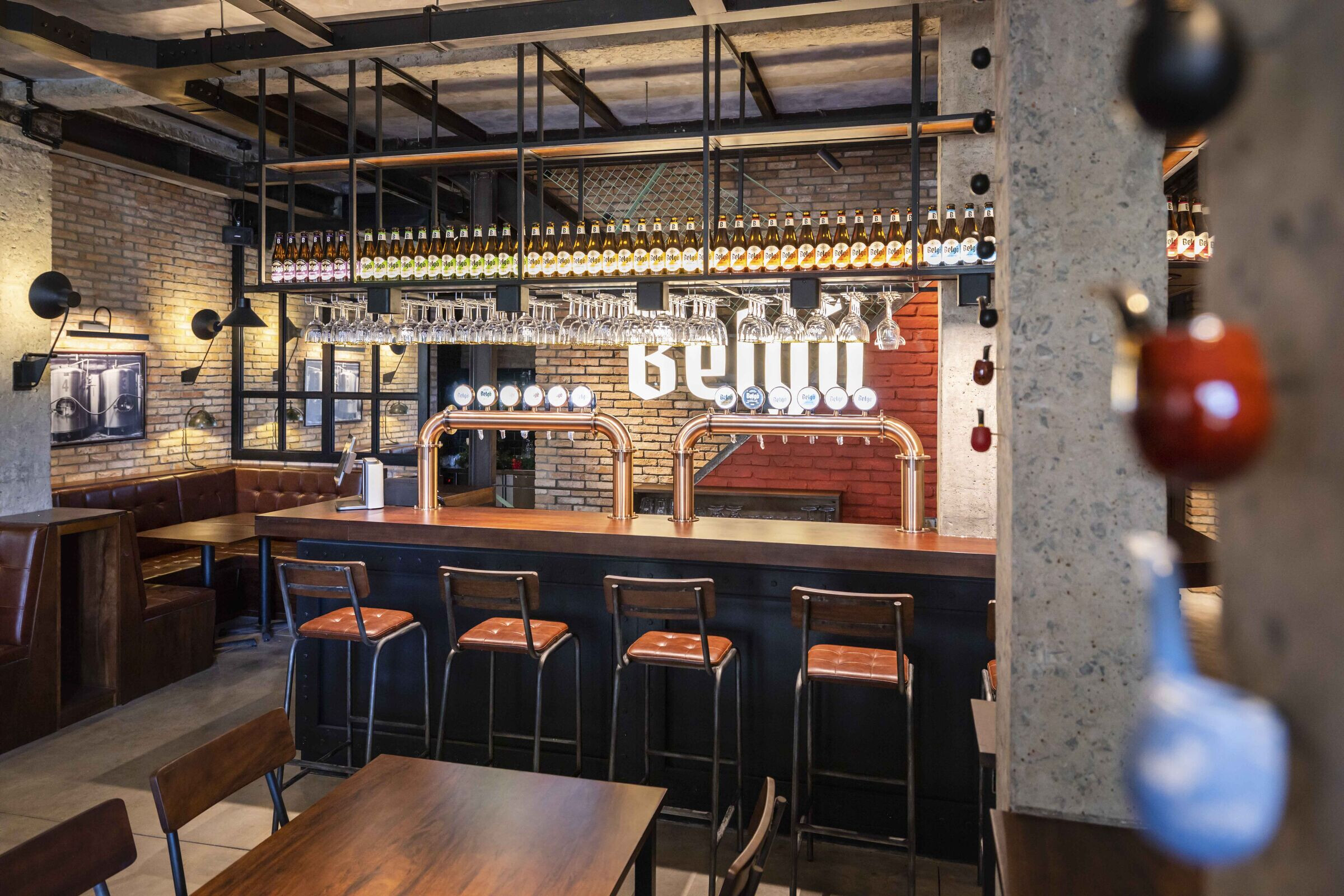 A very modern Kitchen was installed in the semi-basement (but still offering a bit of natural light and natural ventilation); Ground-floor and first floor welcome the 2 bars to serve the craft beers to the guests, playing with bricks (second hand to promote recycling), metal frame (handrails and windows), mirrors, and solid wood (most of the furniture) to respect the design guidelines defined by T3 for the other Belgo projects.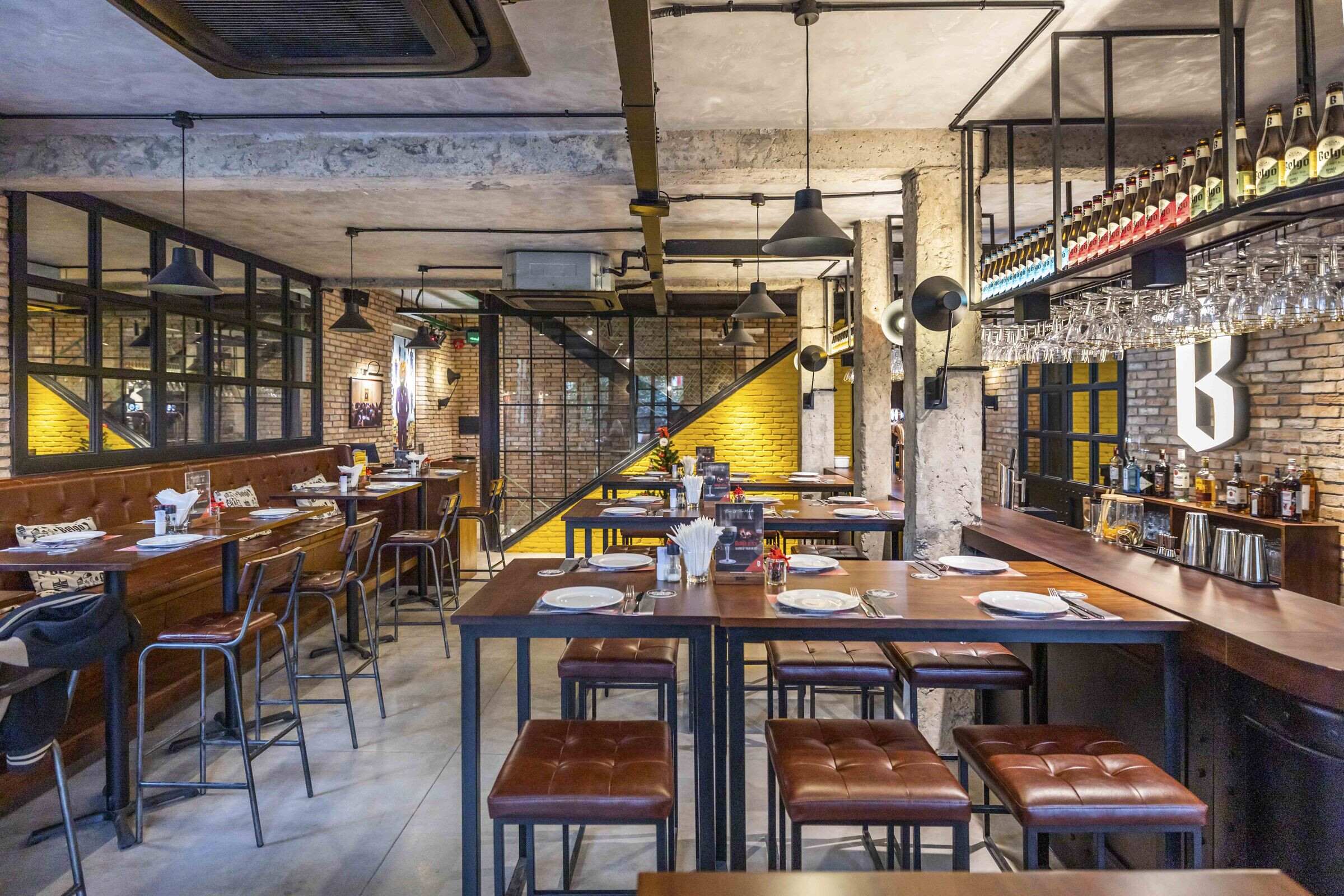 At the 2nd Floor, T3 created a covered terrace, offering a nice view on Pham Xich Long Street, and offering planters and ceiling fans to feel the tropical mood. The last floor is the main Office of Belgo Team.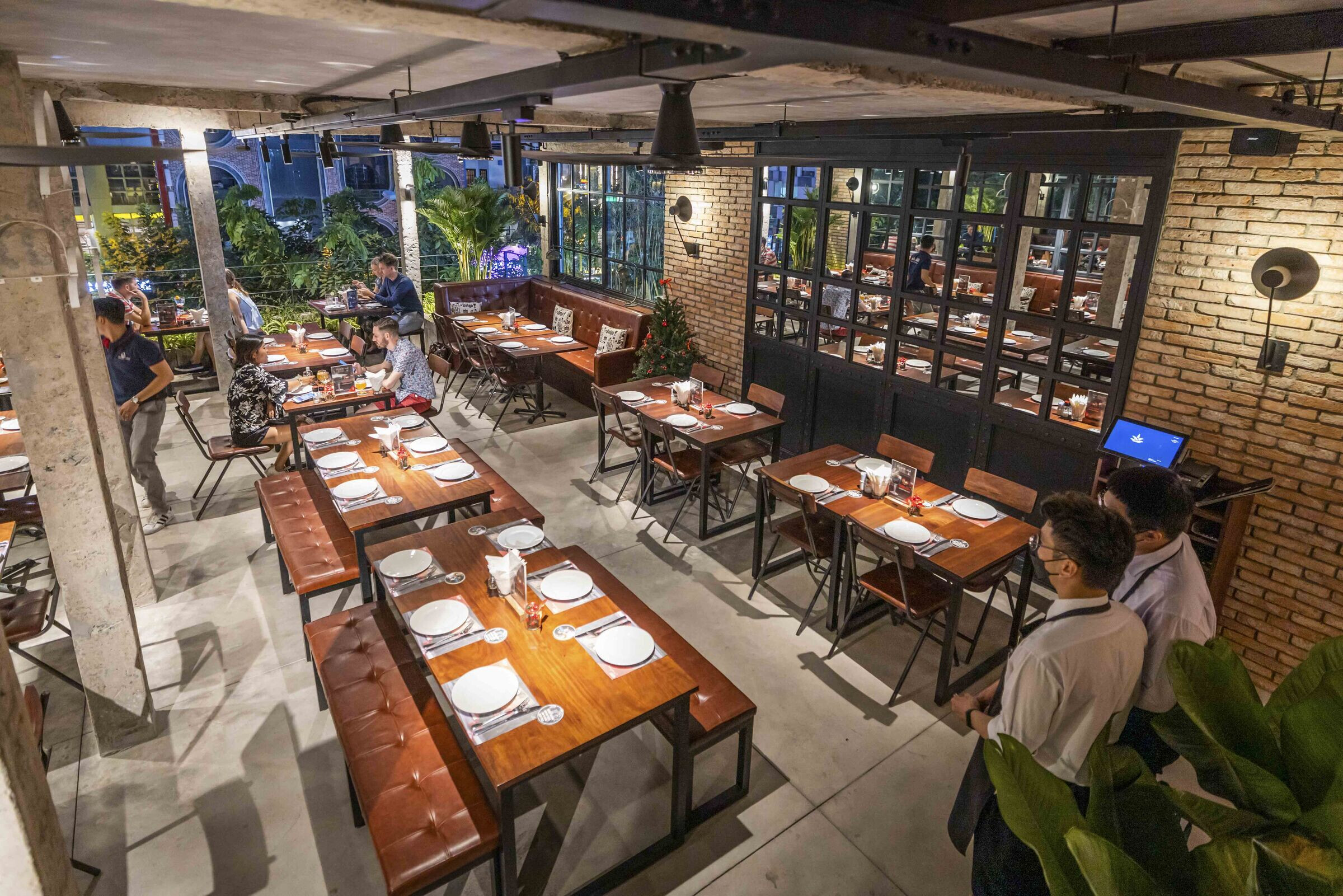 The design of the main facade was simplified by T3 Team to obtain a clear brick facade which remind us the Belgium, of course, but with a clear Vietnamese twist! At the street level, T3 created some tropical garden, as a buffer zone between a busy street and a cozy interior. It is also a way to hide the semi-basement and bring more nature in Saigon city center…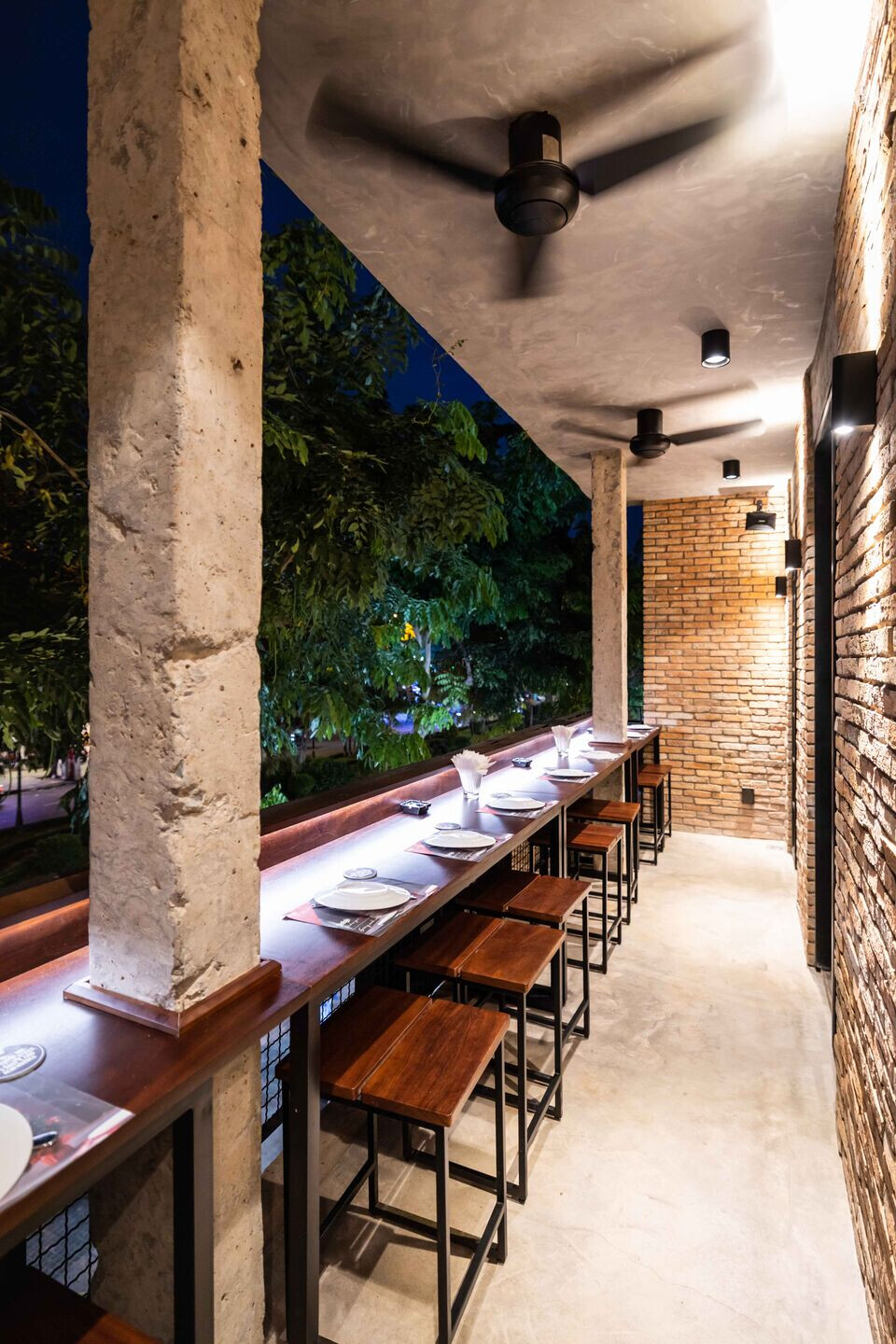 Team:
Architects: T3 Architects
Client: International Investors
Art Collaboration: Suby One
Lighting Consultant: K&L and ELEK
Contractor & MEP Designer: HARMONIE
Photographer: Herve GOUBAND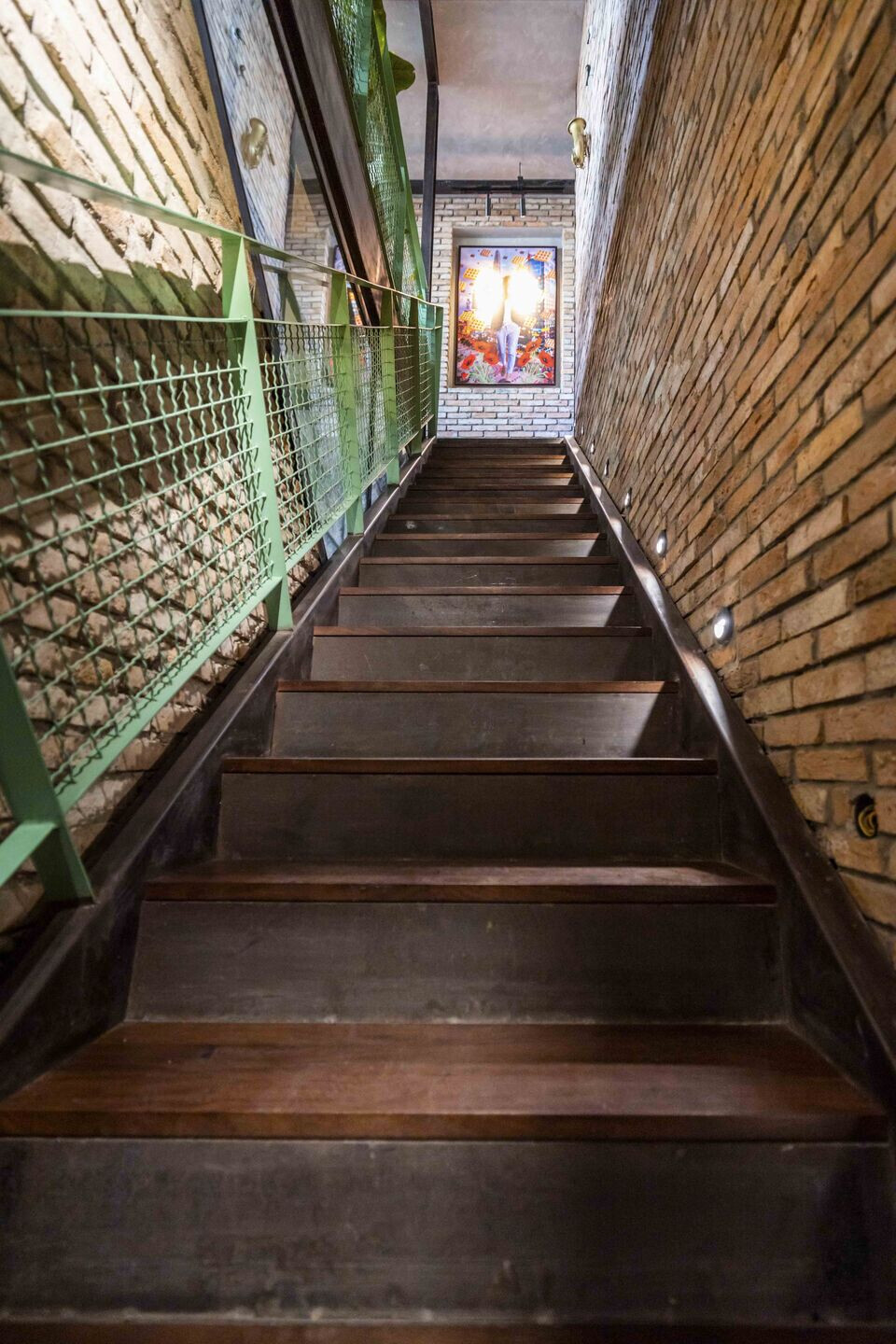 Materials used:
Doors Hardware: HAFELE
Ceramic tiles: Vietceramics
Wall painting: Dulux
Sanitaryware: TOTO
Aluminum Doors: Xingfa
Lighting supplier: Kelvin & Lux
Customized Lighting supplier: ELEK