An existing Mid Century Modern house in Cohasset had fallen on hard times, with its vinyl siding peeling off and revealing layers of rotten wood and stucco siding, and below that black mold infested plywood. Our brave clients purchased this eyesore in the hopes of resurrecting its original spirit on a breathtaking spit of land with a pebble beach and ocean on one side, and a freshwater pond on the other.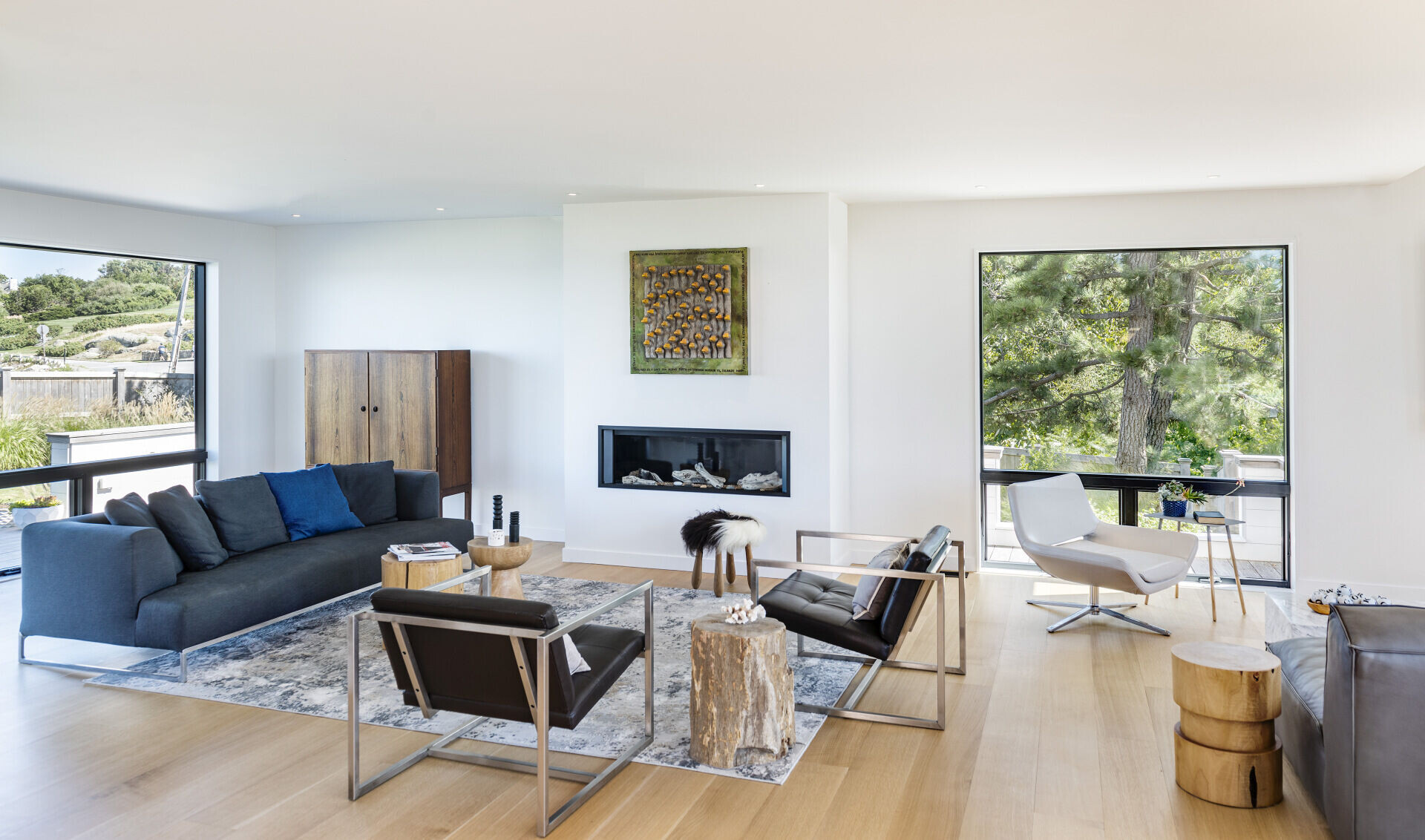 The primary sustainable design decision was to keep the existing structure and minimize adding refuse to landfills, instead of tearing the house down and building a completely new house. This led to the main design concept of breathing new life into a long dormant structure by enlarging all windows and tying the multiple living levels into a sinuous whole.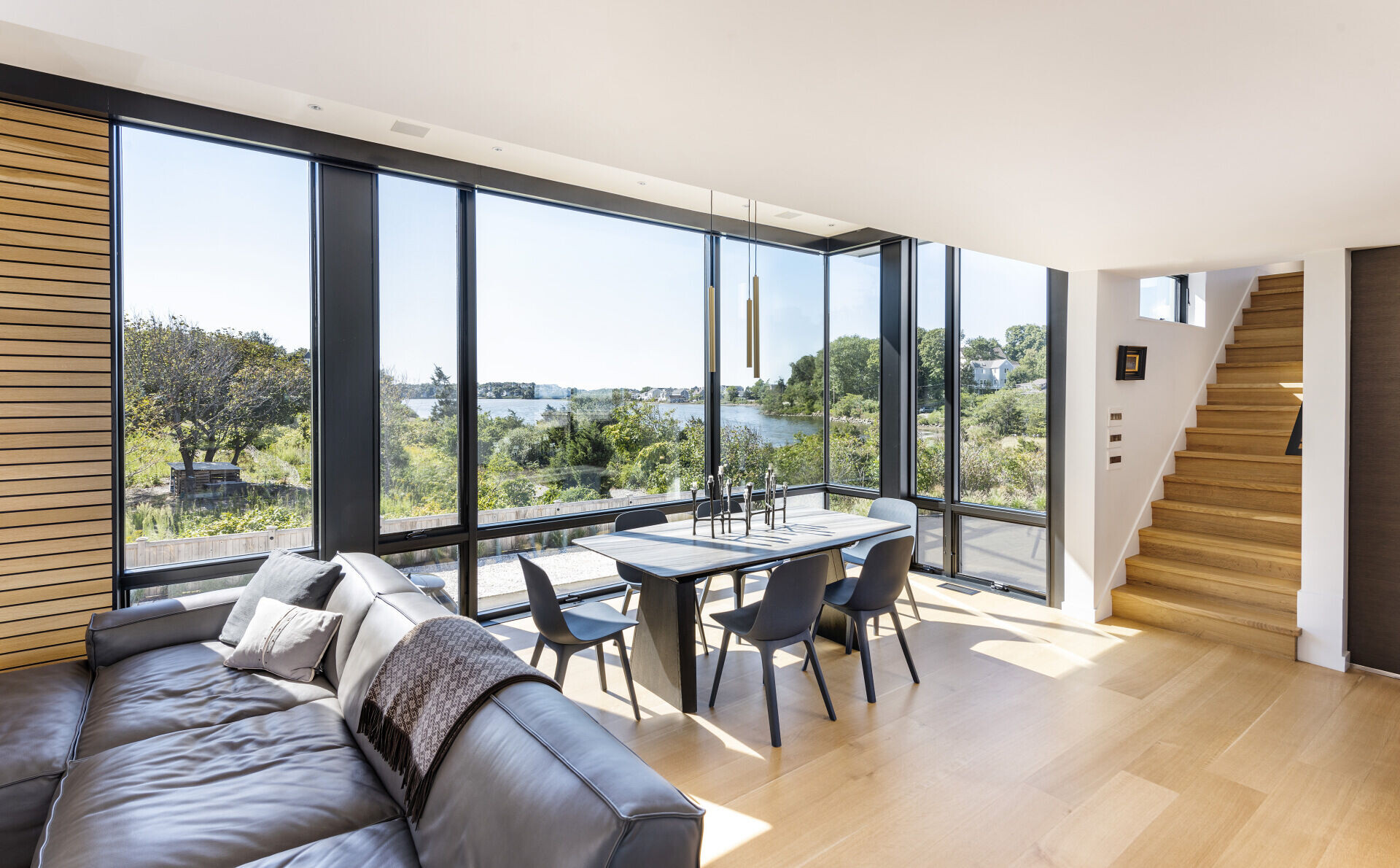 We added a large, cantilevered, glass cube to expand the main living space but otherwise worked around the original interior layout. Our clients dreamed of a large open living space with multiple sitting areas, expandable dining area, a communal kitchen, and open party space in the middle. Upstairs are 3 bedrooms and 2 bathrooms on the second floor, plus an additional living space and half bath on the existing 3rd floor with access to an expansive roof deck.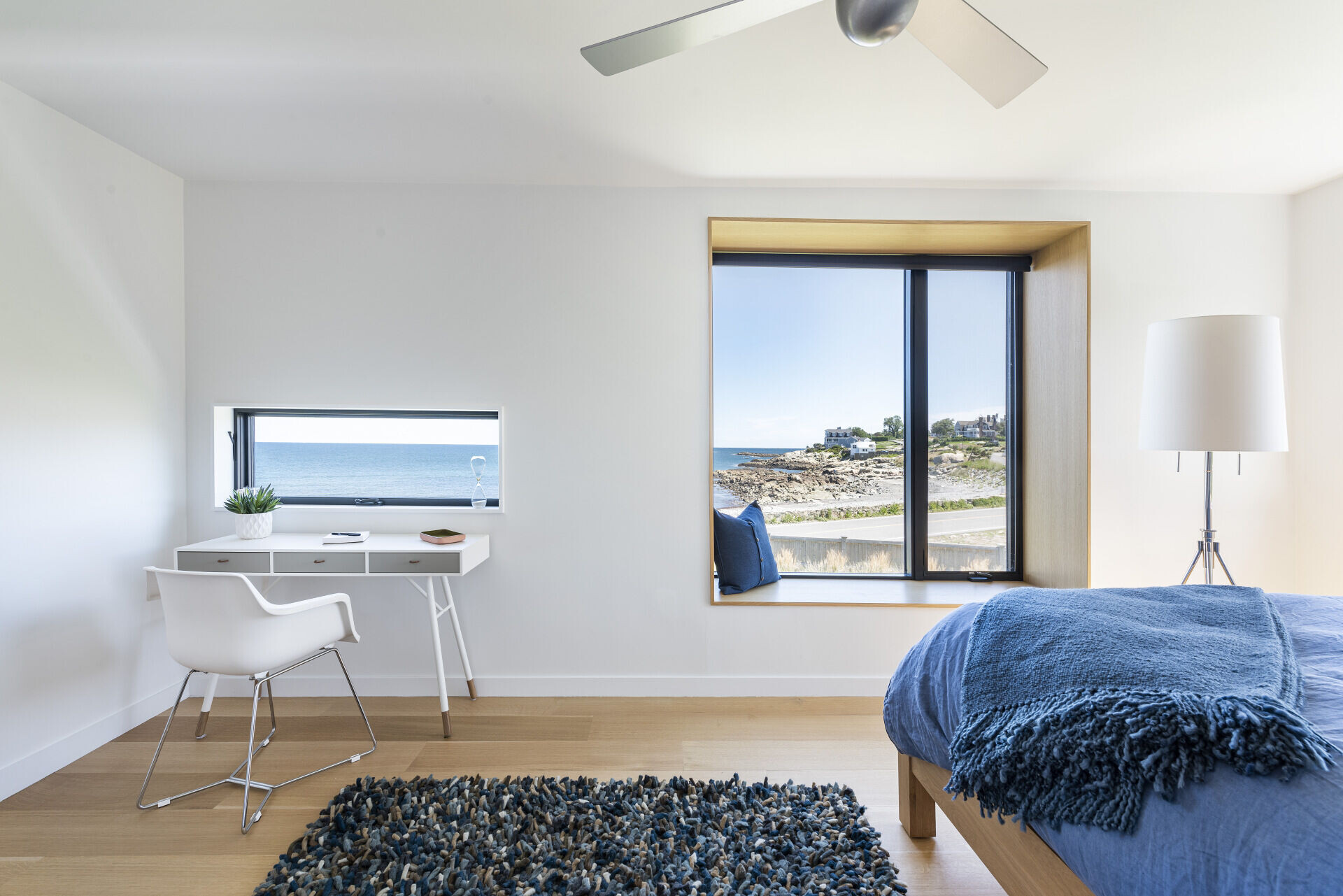 All systems were upgraded to meet or exceed current energy efficiency standards, and ground floor decks were added to extend the party vibe outside.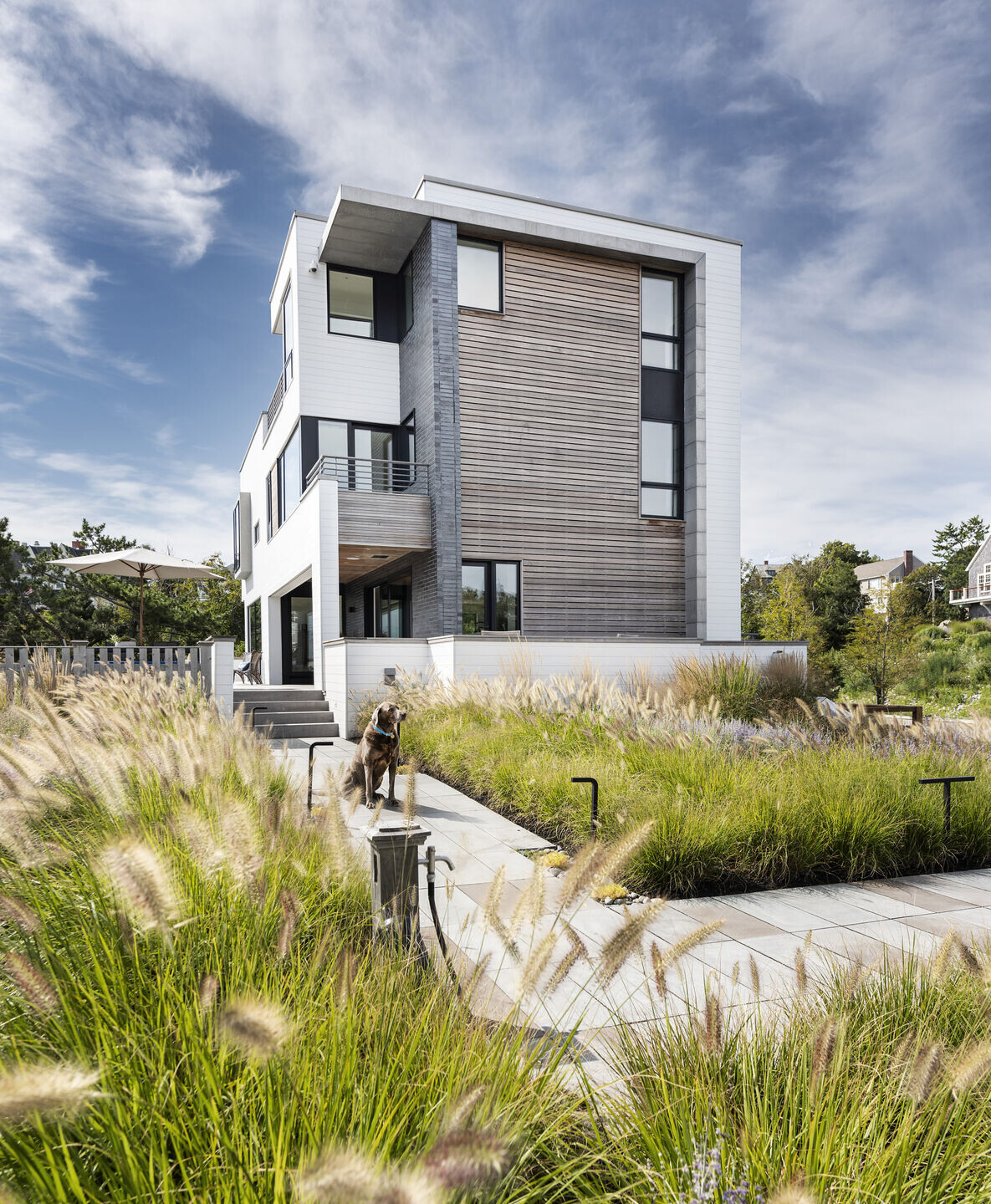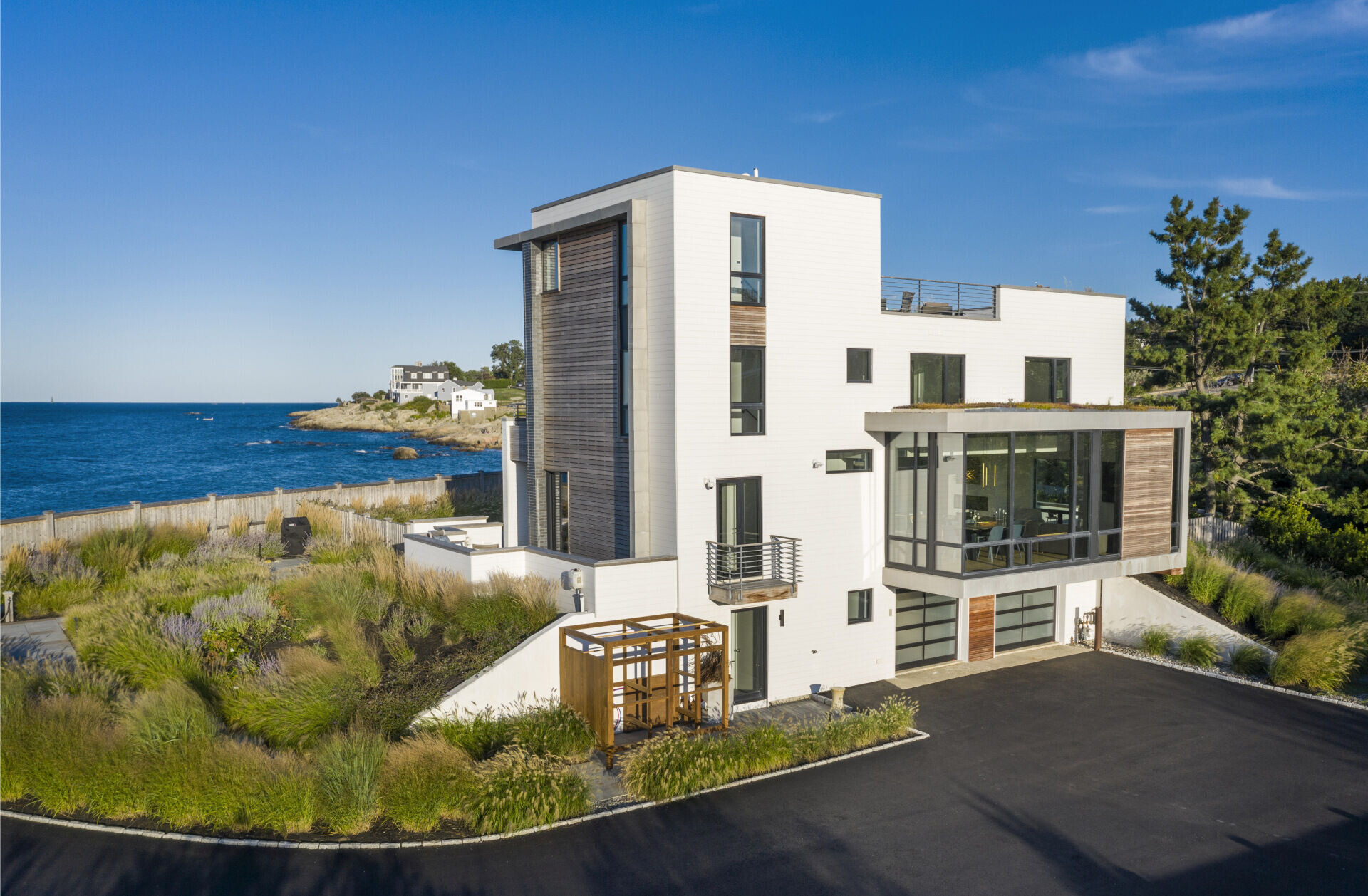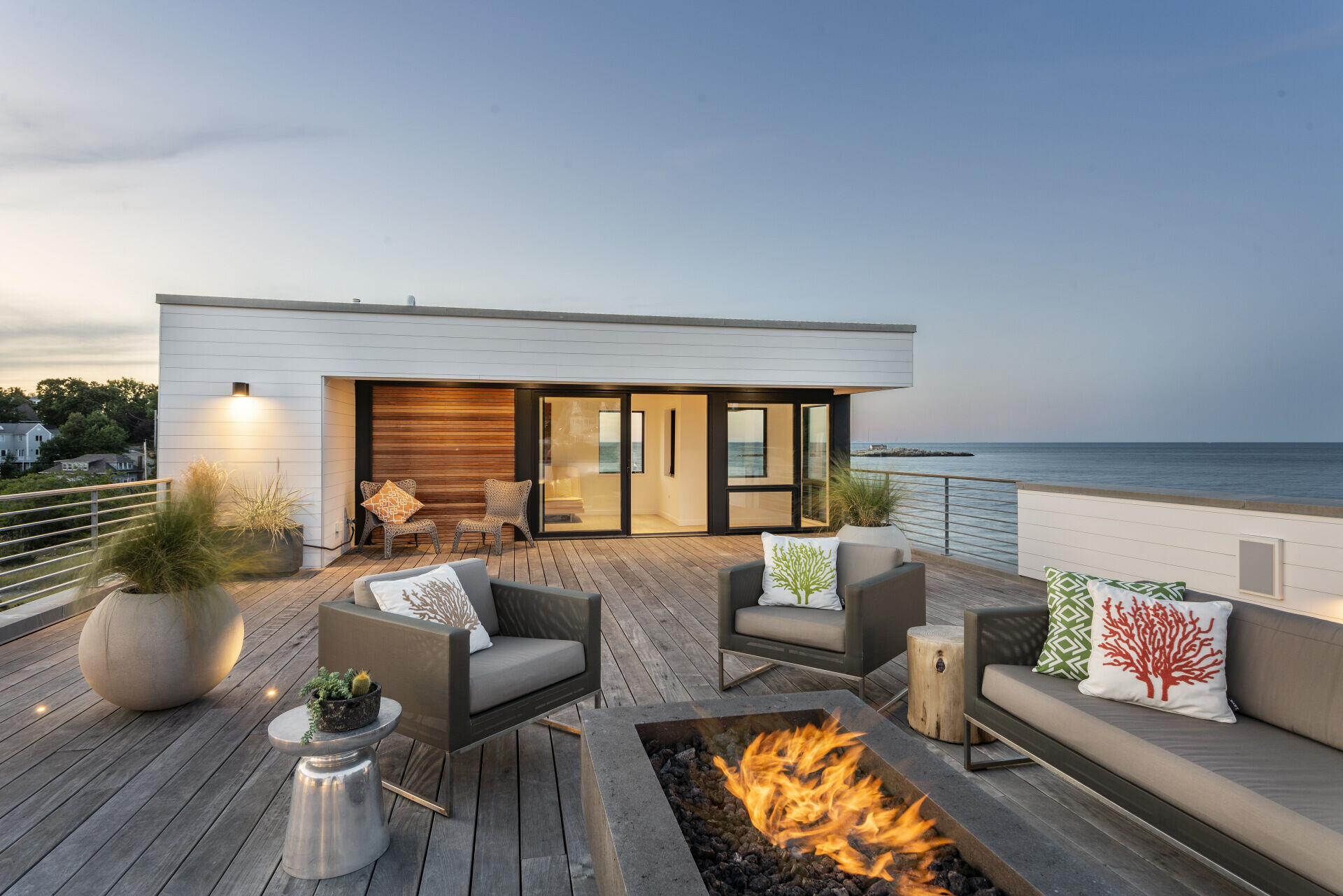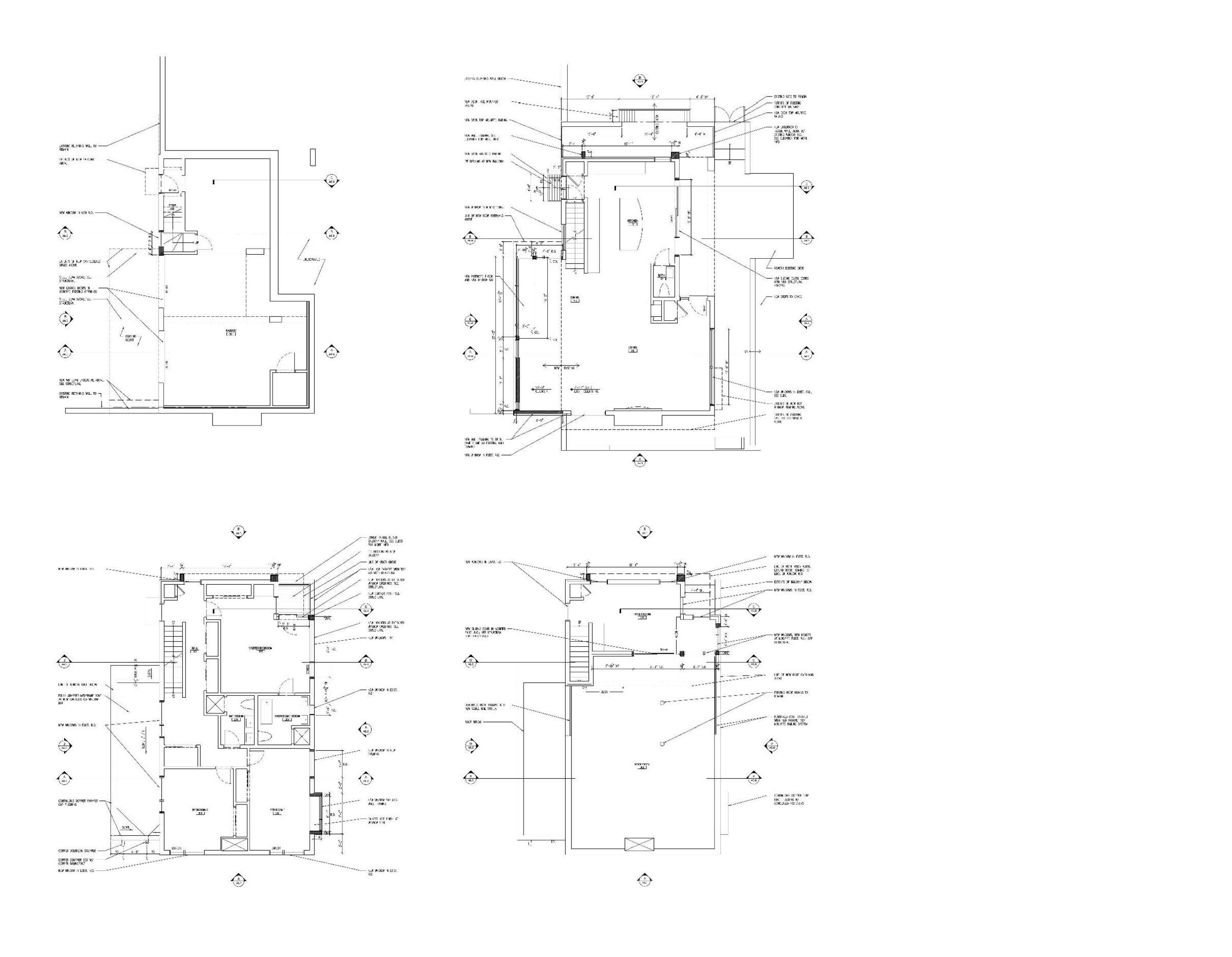 Material Used :
1. Facade cladding: Boral Tru-exterior fiber cement, nickel-gap siding
2. Building Wrap: Henry Blueskin
3. Exterior Doors + Windows: Kolbe + Kolbe Vistaluxe
4. Roofing: Carlisle EPDM
5. Interior lighting: CSL 1" LED recessed lighting
6. Roof Decking: Bison Versajust adjustable decking supports
7. Kitchen Cabinets: Arclinea
8. Doors: Vistaluxe, Kolbe and Kolbe
9. Windows: Vistaluxe, Kolbe and Kolbe