"Blackstone" Penthouse
• Architects: APS concept
• Area: 195 m2
• Year: 2021
• Photographs: Quang Tran
• Construction: APS concept
• Country: Viet Nam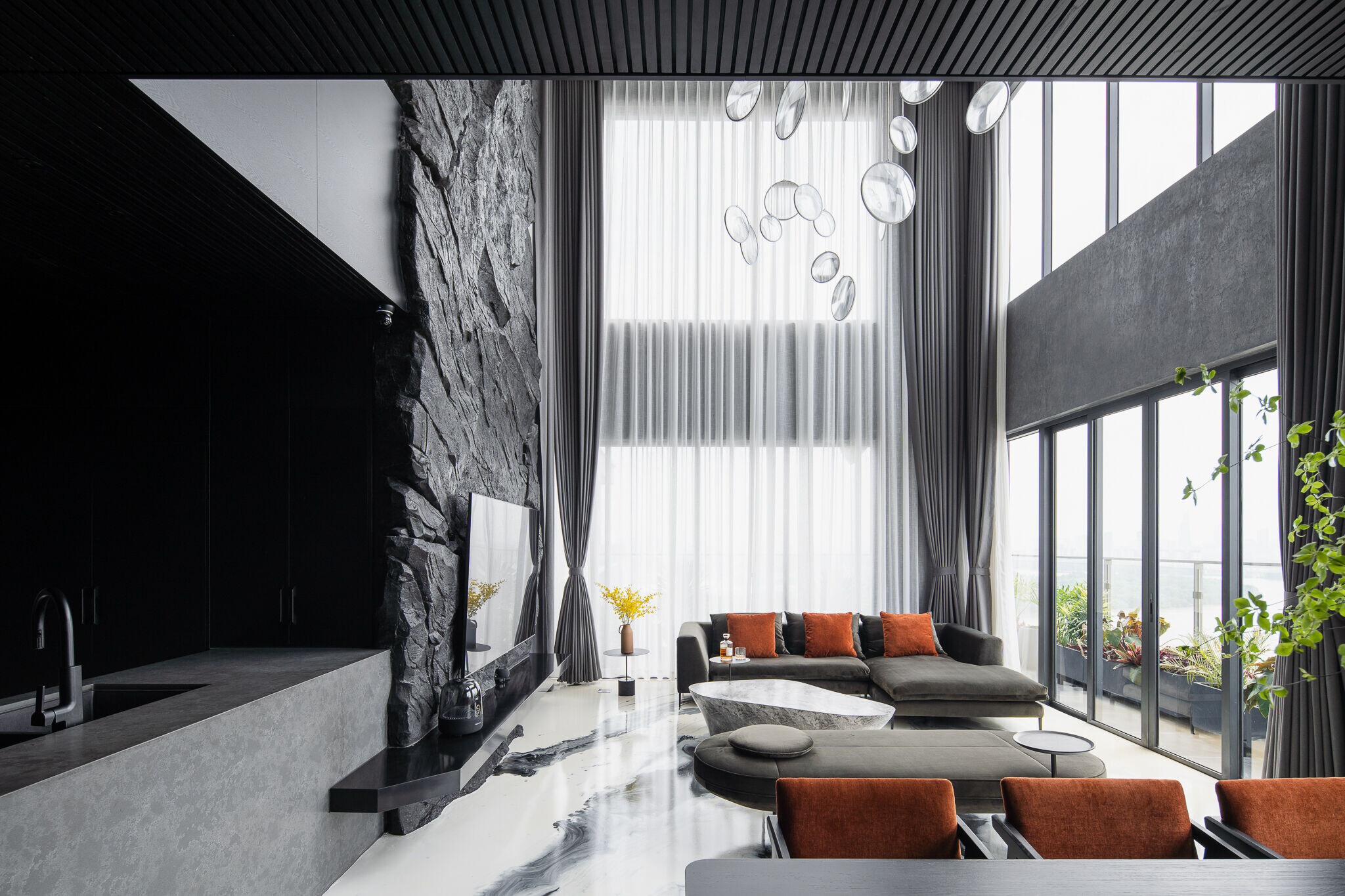 For those who love a private life in an apartment, owning a penthouse is the highest goal they are aiming for. To have a luxury apartment, not also a high budget, but breakthrough ideas are also the key point to give your apartment a special uniqueness. This desire will be even stronger after the APS Concept architects come up with the idea.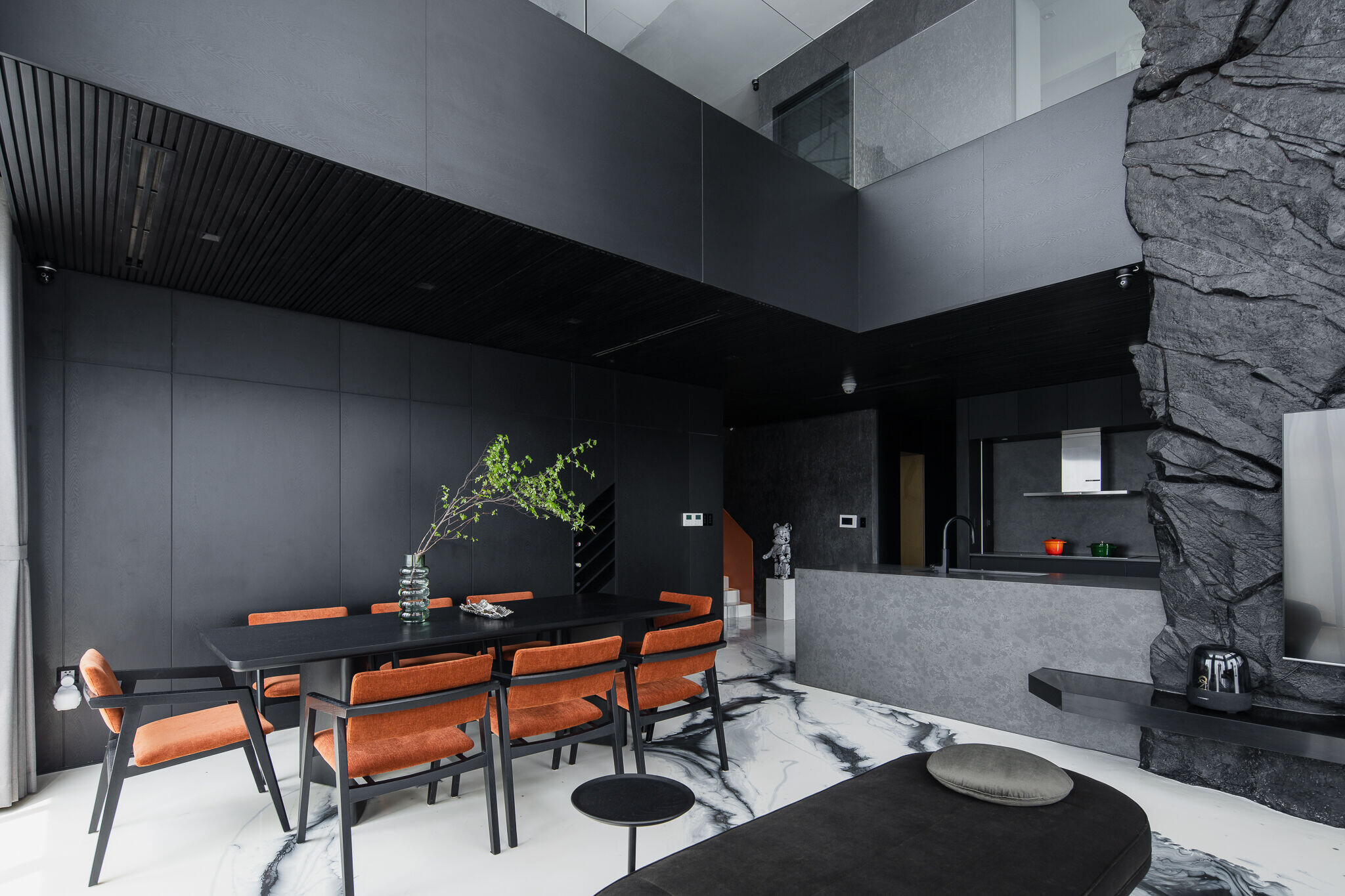 This project is a "completely raw" penthouse located in the Northwest. How to create an impressive interior space that blends natural spirits is a very interesting and difficult proposal for us.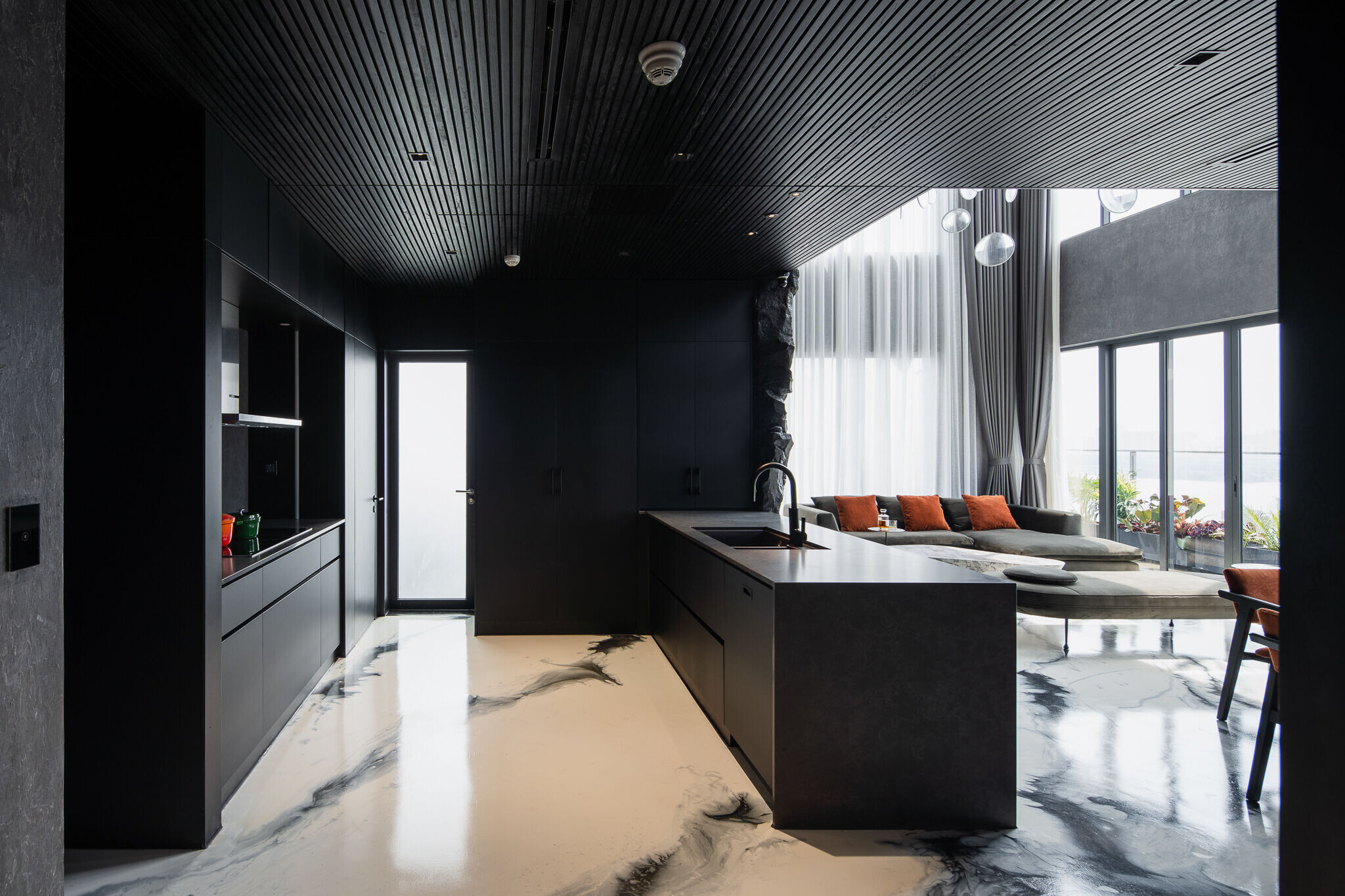 By the name "Blackstone Penthouse", the apartment is designed with the idea of creating a connection between nature and architecture, with 2 large glass facades, allowing views out the surrounding area.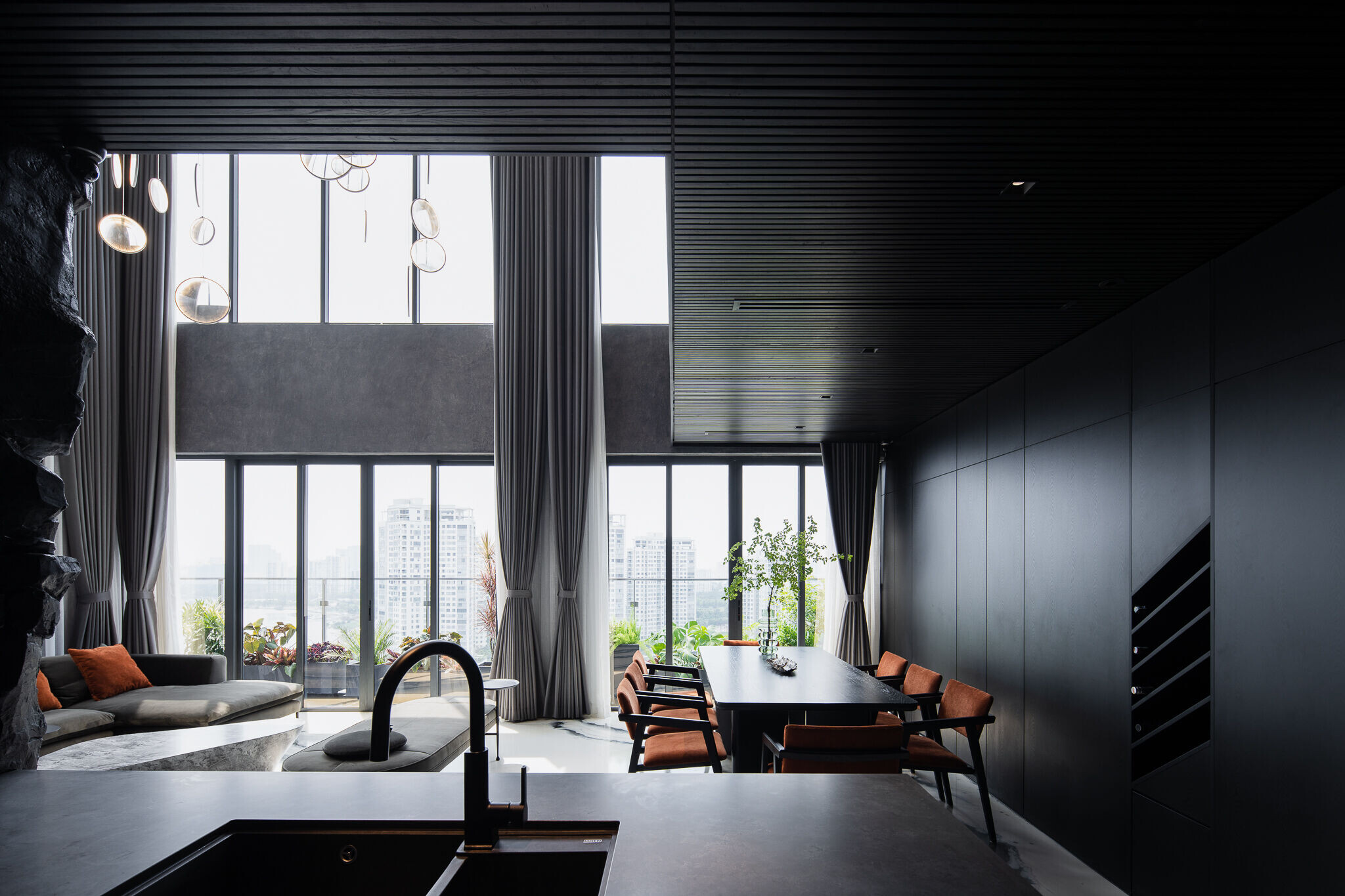 A very special highlight of the living room is the wall made from "Black Stone", creating the feeling that we are next to the majestic, overwhelming, and impressive cliffs, running high into the space of the void. A cliff in the penthouse is an unbelievable but true story.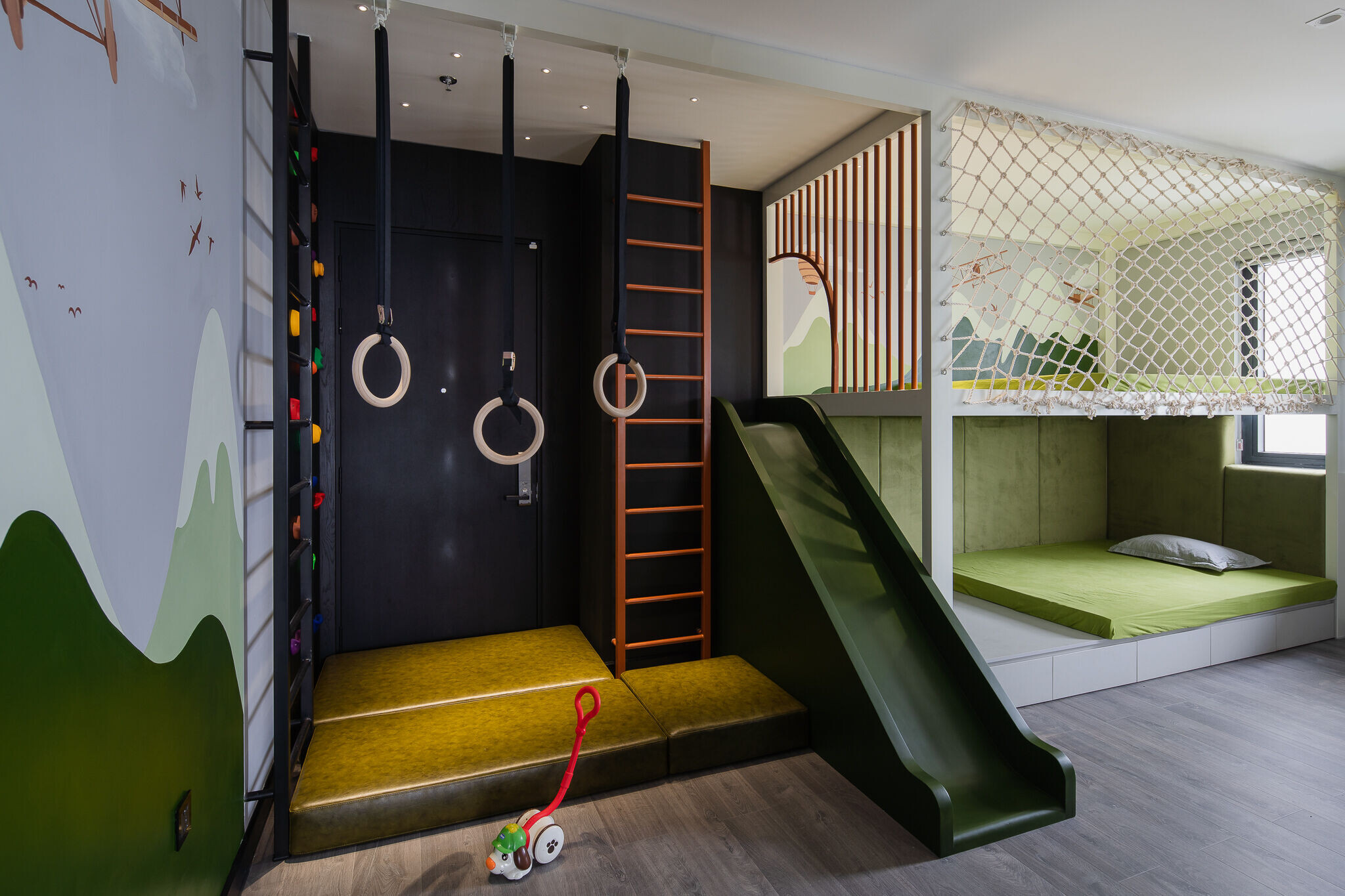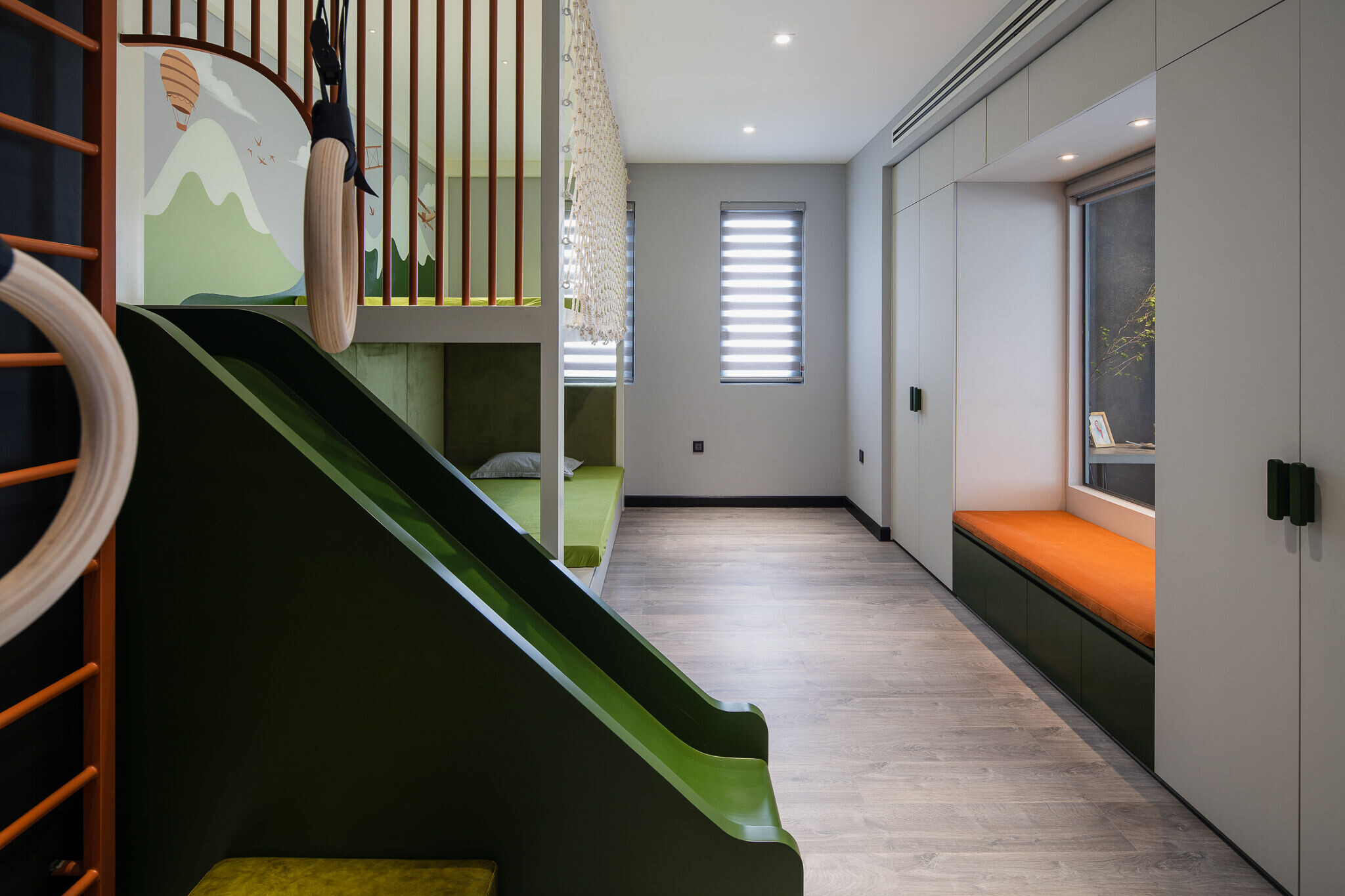 The second difference, as well as the cliff, for the very first time, APS Concept applied into interior space the "metallic epoxy" floor poured at the site by architects and experts. So what makes the floor special? The original floor is completely white epoxy, the architects added more black and silver metals to create a unique and rhythmic flow.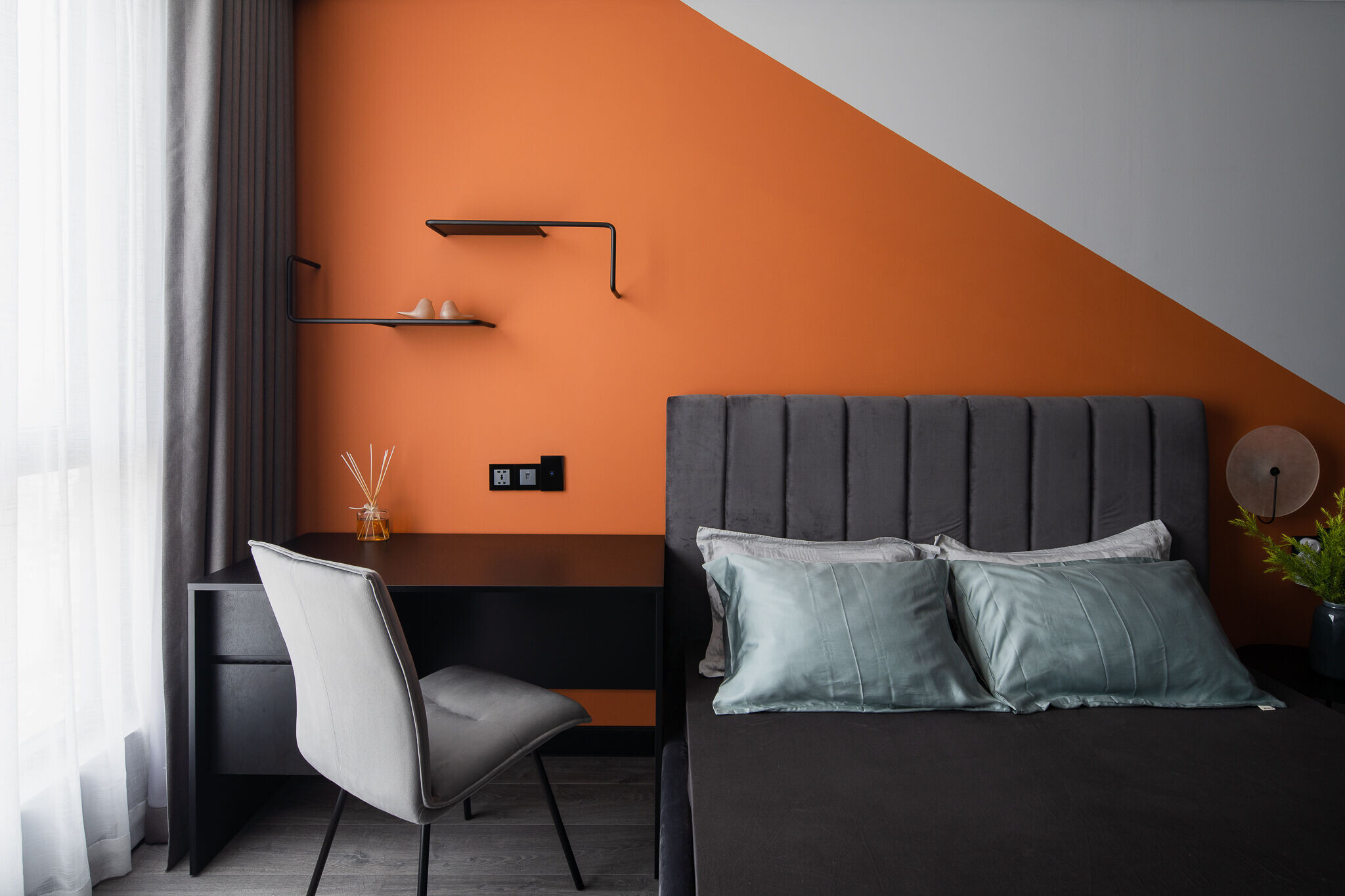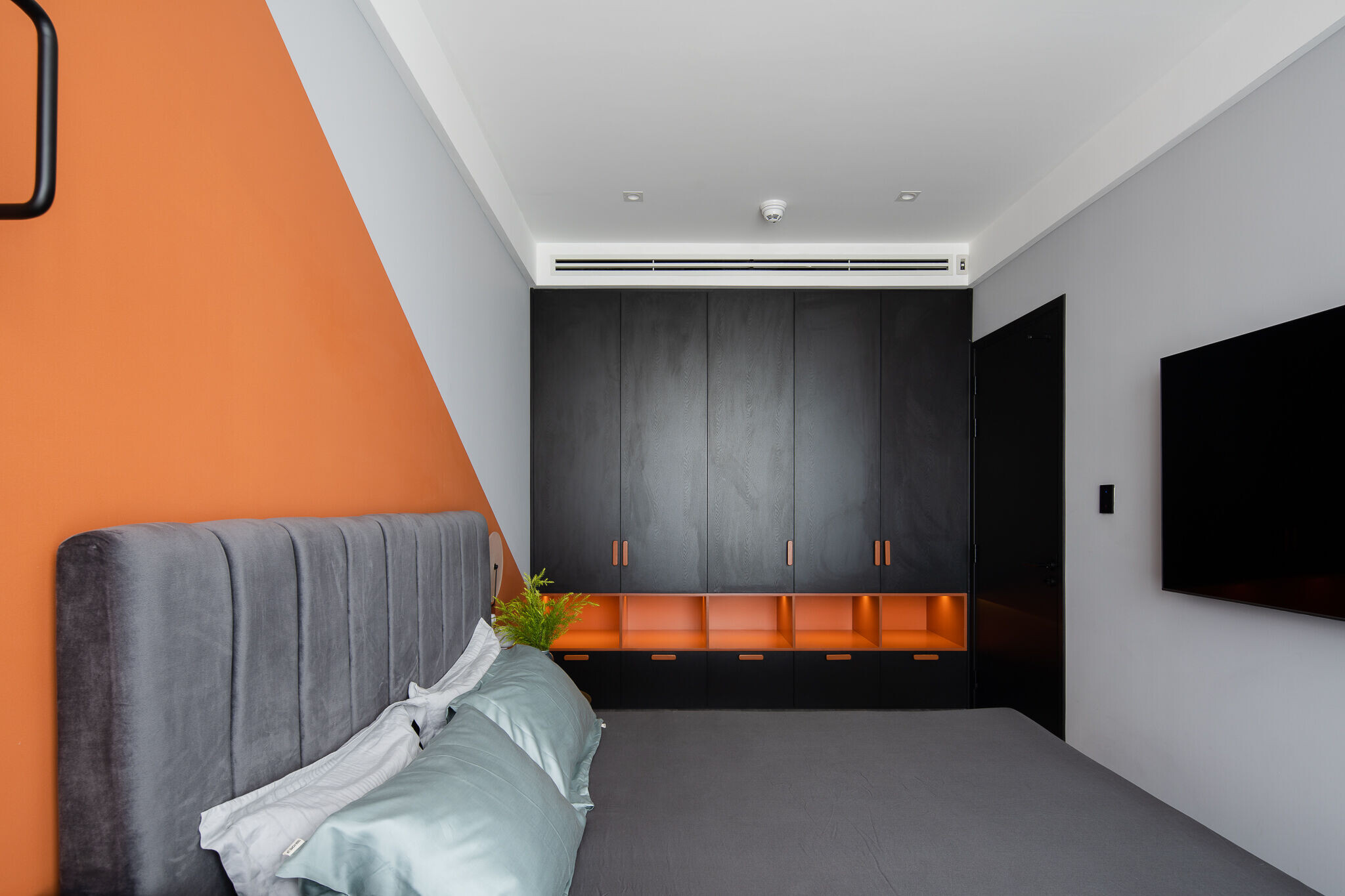 We love how it flows naturally from the first floor along the steel stairs down to the entire living space like streams flowing along the cliffs.
The white epoxy floor with the marble effect processed by the architect's emotions becomes smooth, making the space open and airy. This special material is never able to be duplicated.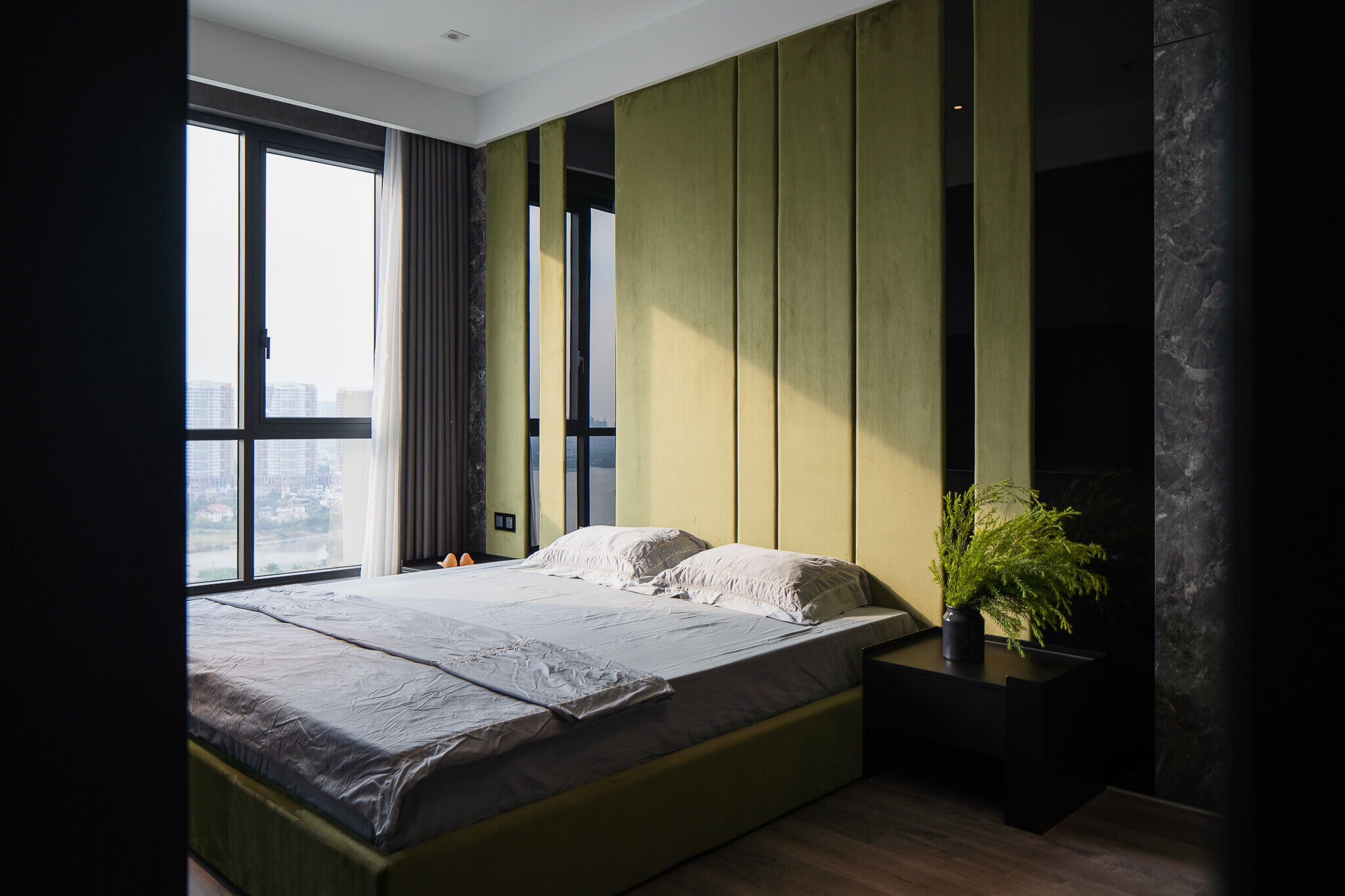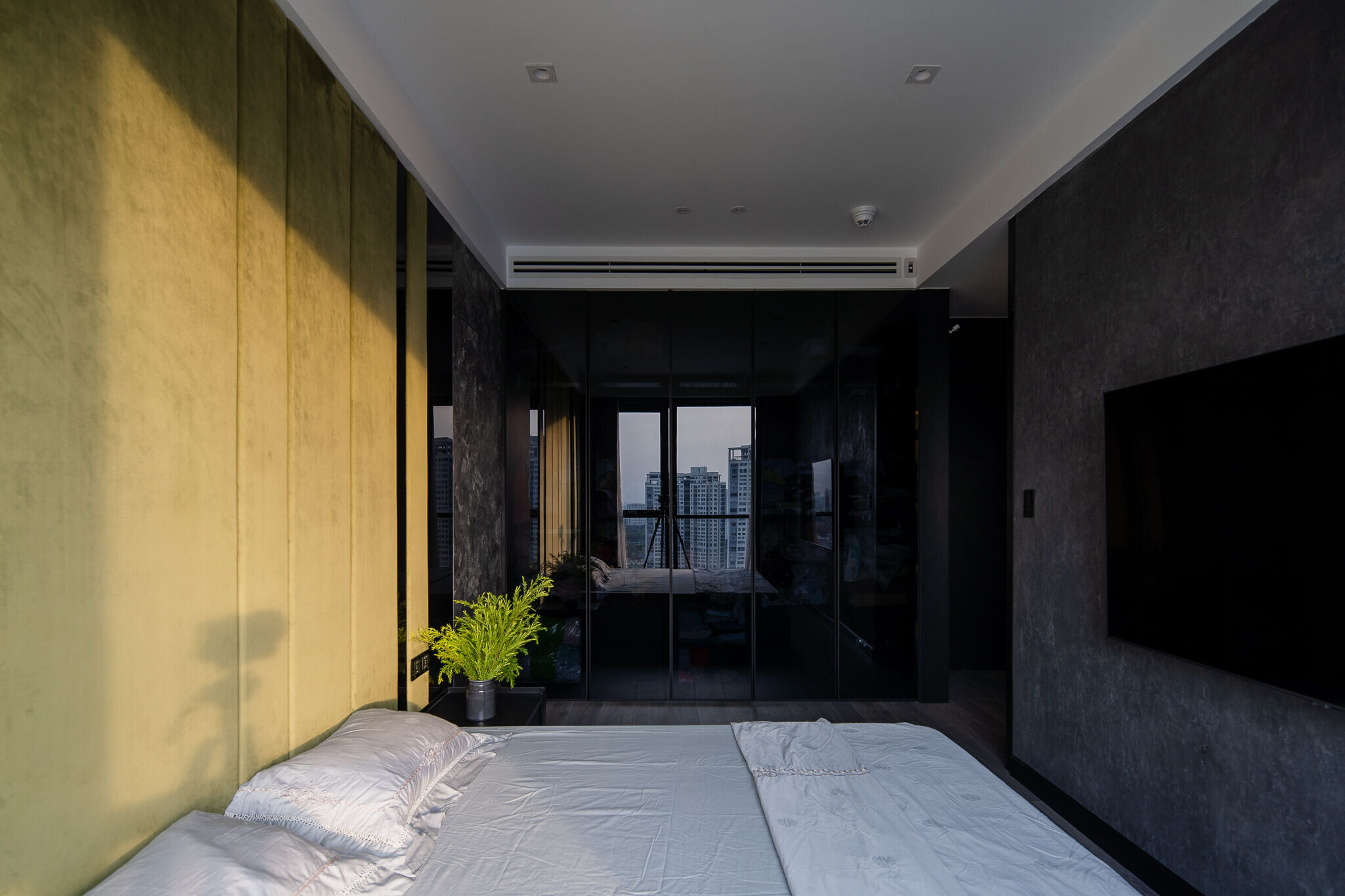 "Black" is the main color that shows elegance and personality. Perfectly match with this tone, "Hermès Orange" is the main highlight, making space more vivid, catchy, and attractive.
The walls with a very strong black effect paint are used to create a strong roughness in direct sunlight and a deep feeling at night by the lamplight.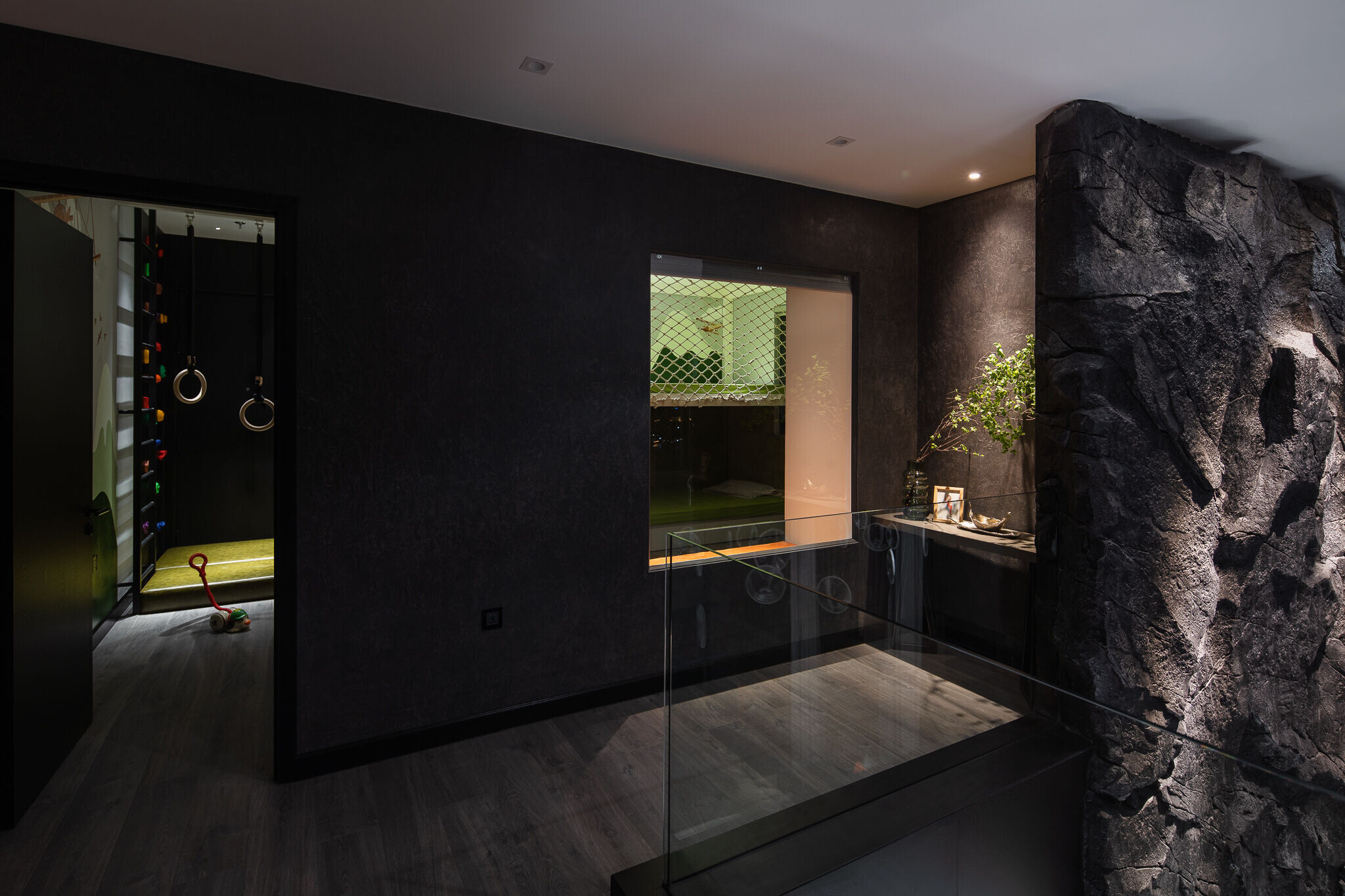 Floor-to-ceiling fitted furniture is using for creating a strong sense of massing.
The old space is replaced by a curved staircase that is completely machined with sheet steel, from the surface step to the handrail, this is also the 3rd difference, that creates a soft feeling with Hermès color, narrowing the traffic to the 1st floor, become a highlight for space by the epoxy flow.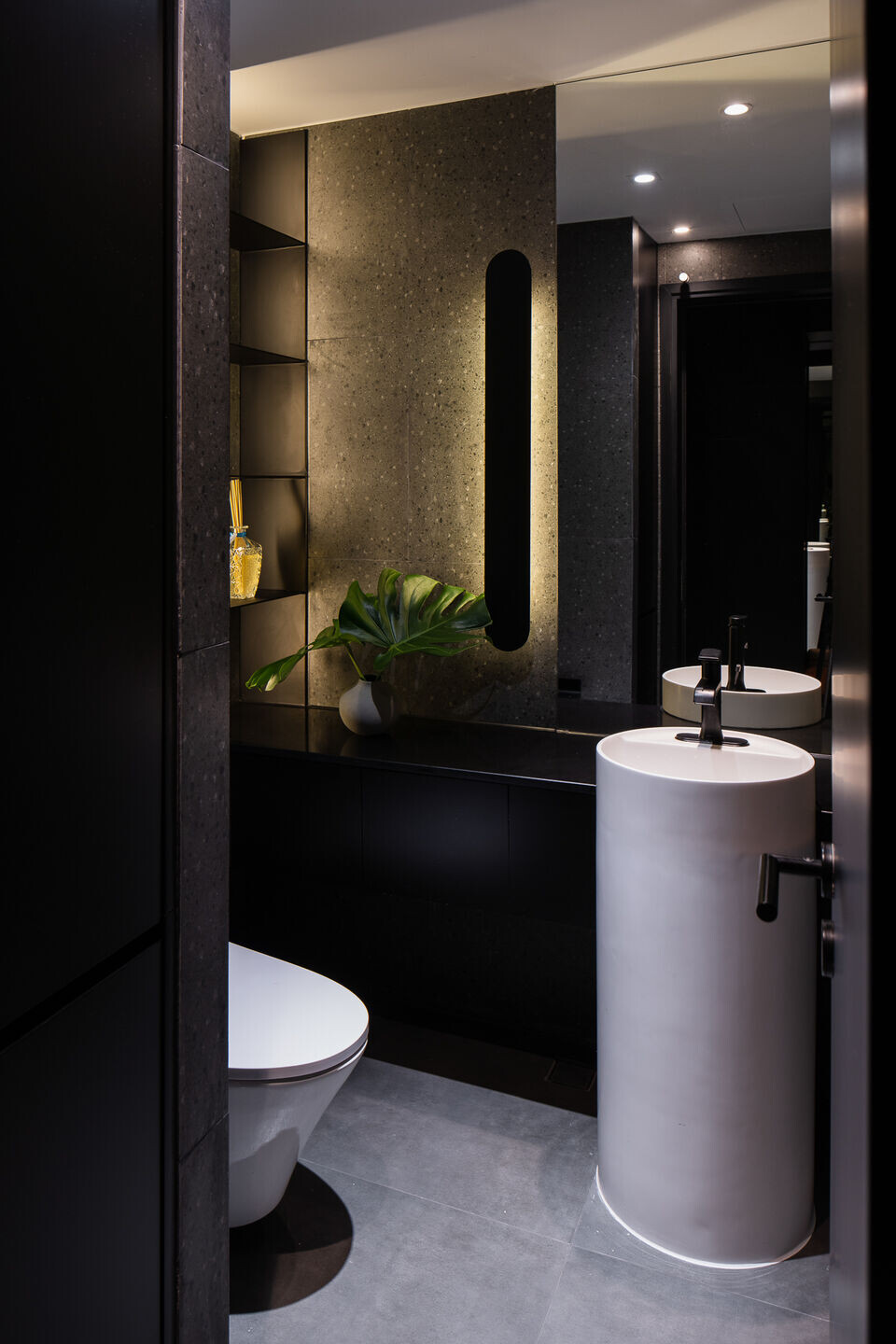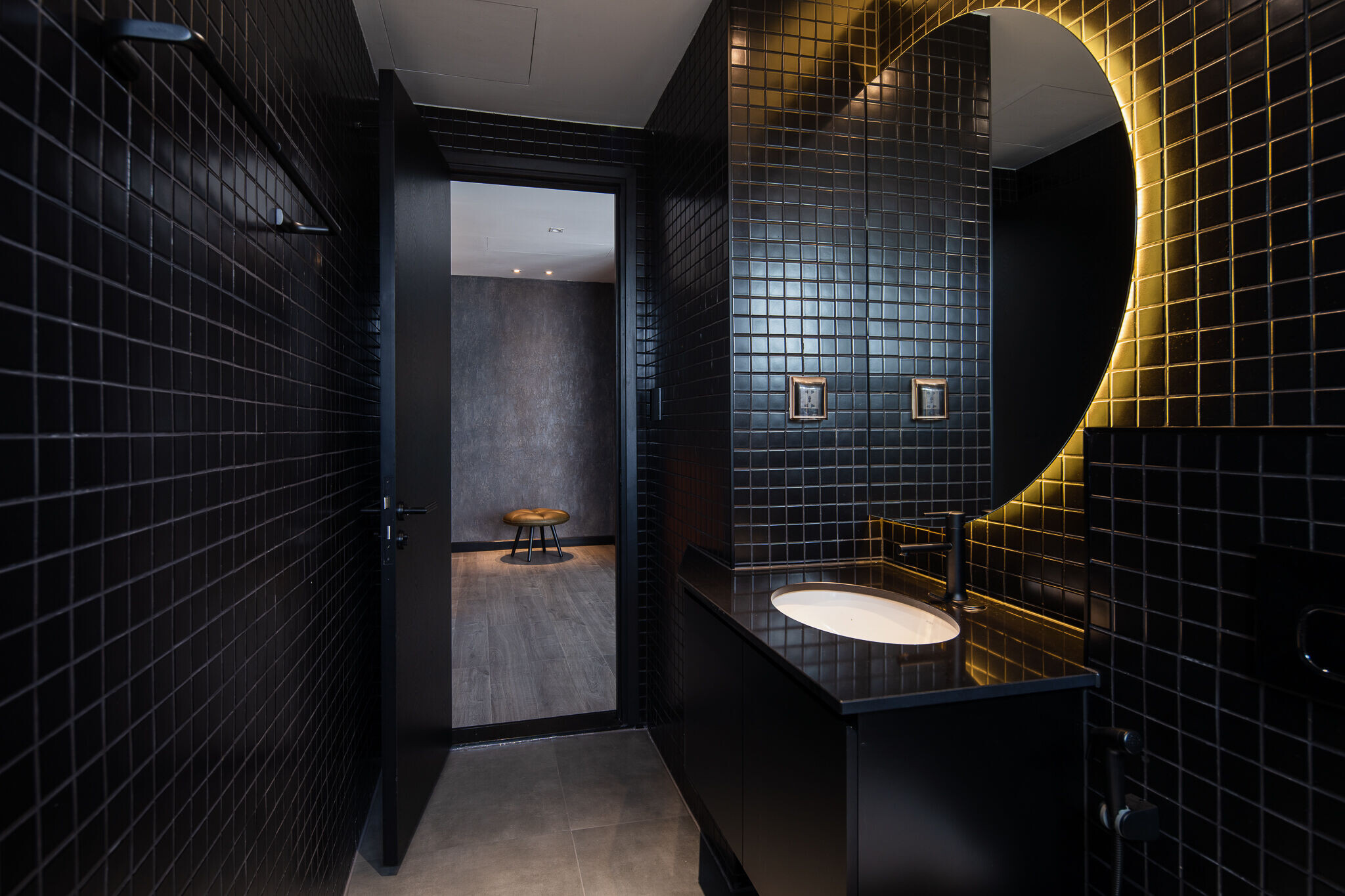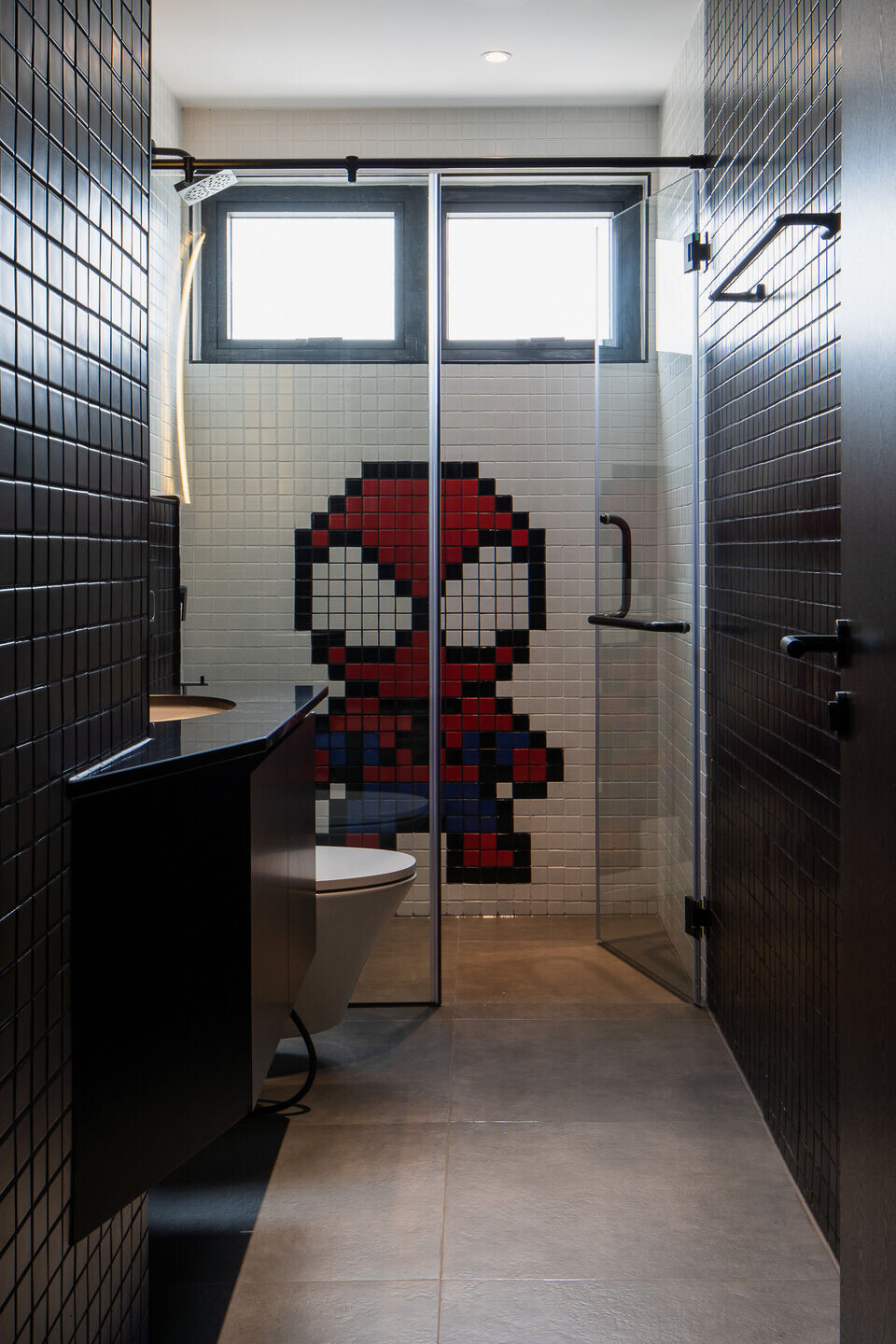 The second-floor rail uses a thick glass system without handrails, avoid limiting the view.
Not only highlights mentioned above, but every single detail in this project is also done precisely.
This space is proof of the recklessness of using a lot of difficult and unique materials in interior-architectural spaces, each space will be a new challenge made by ambitious ideas from APS concept team.