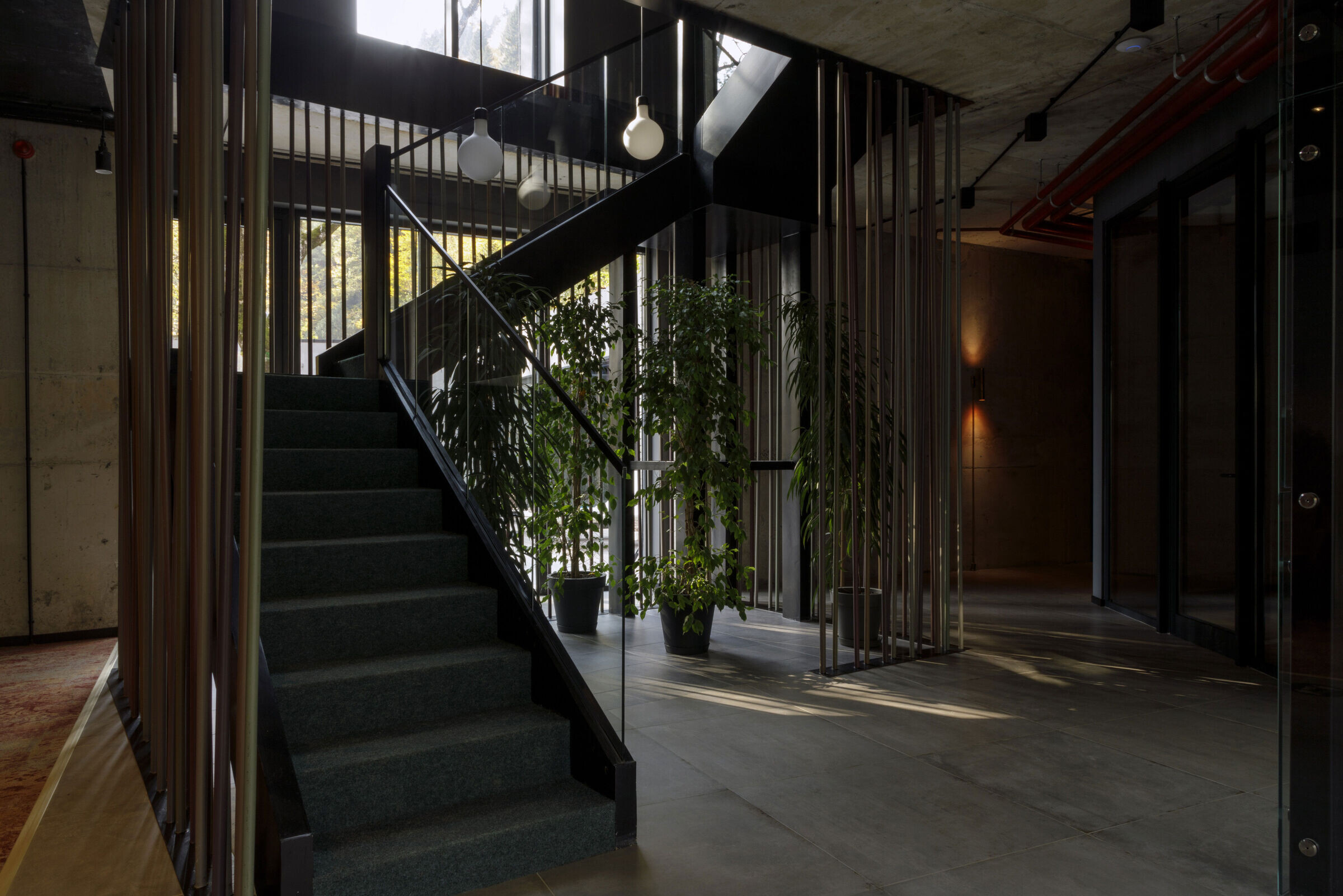 Georgian architectural firm "teamtwo" which has international experience in projecting, has created and fulfilled the first modern, high-quality hotel in Racha, North-West of Georgia, Village Utsera, thousand meters above sea level. Racha was a health resort during Soviet Union times, but after USSR collapsed, hotels were closed and locals started to develop guesthouse-type businesses. "Manino Utsera" is a new step encouraging modern developments in the region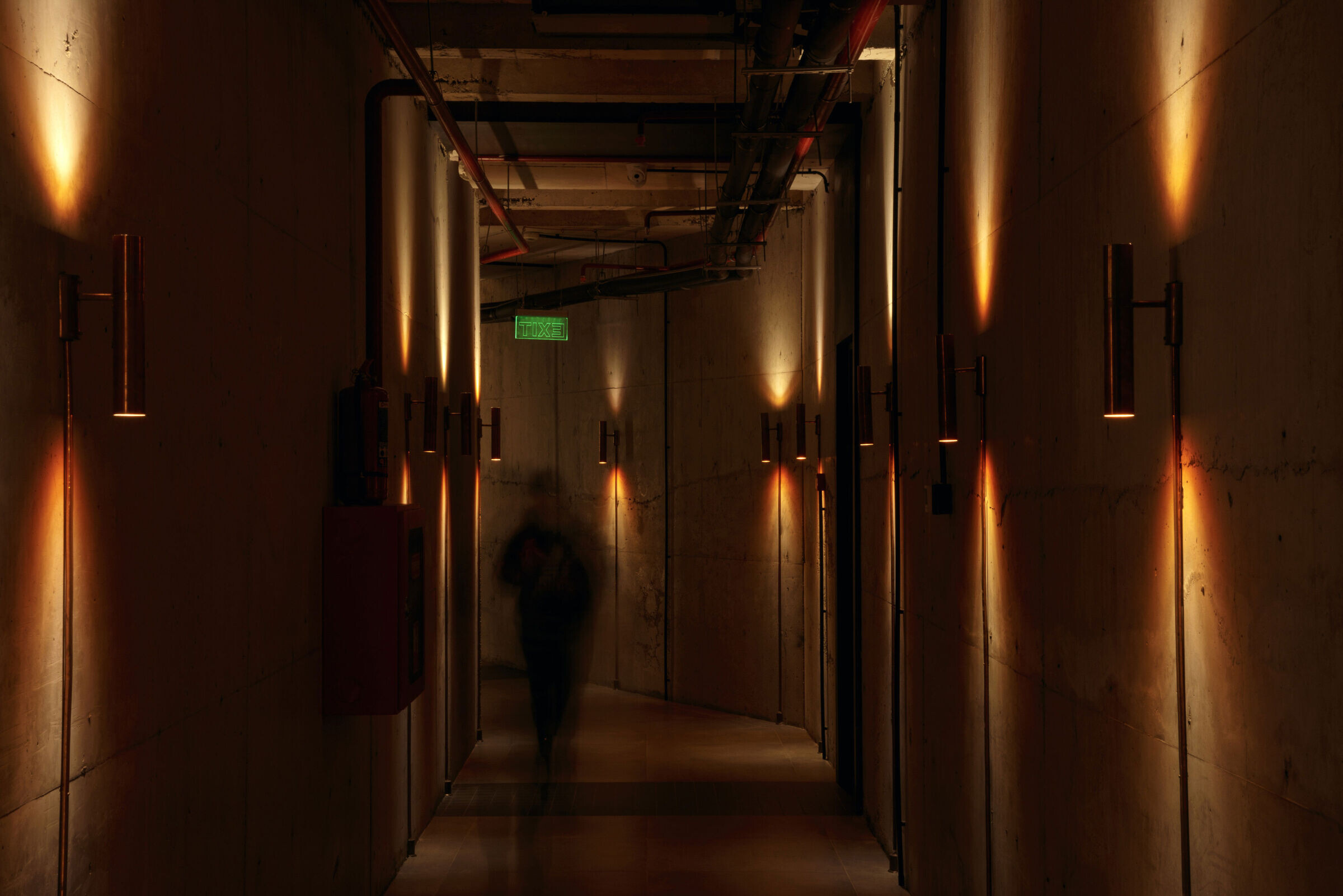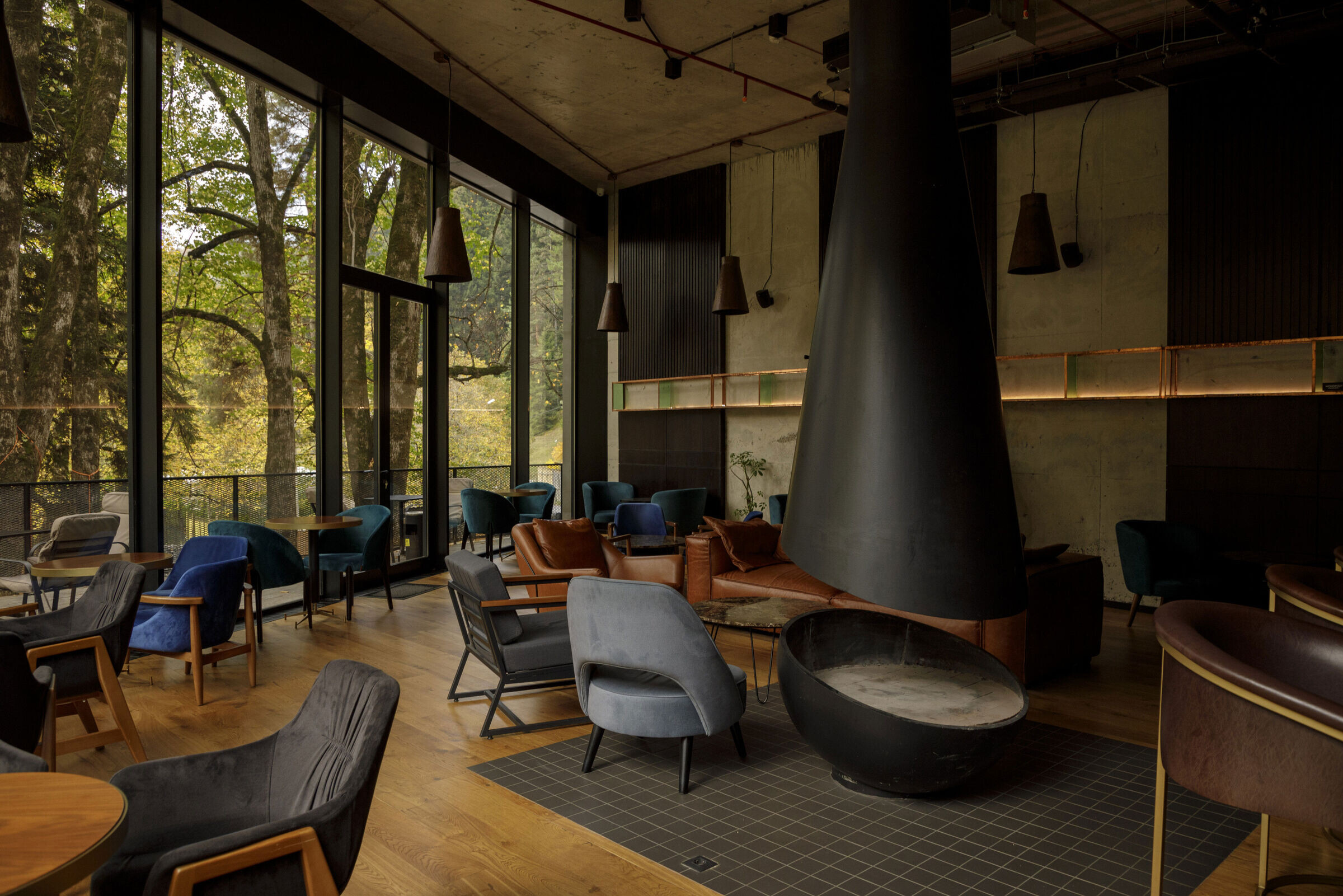 Racha is considered to be one of the most beautiful regions of Georgia, with its nature known for stunning forms and colors. The architectural concept of the project was inspired by this exact environment. The idea was to create an atmosphere blurring borders between indoors and outdoors. When approaching the hotel, one sees a triangle house-like form that is buried in the trees and mountains, inspired by an ancient technique of house-building in the west of the country ("House Oda", geo: "სახლი ოდა"), but as soon as you enter the front yard, the shape of "House Oda" transforms into a modern concrete shape. reinforcing the idea that one can find a connection to old times, while still experiencing modern architecture.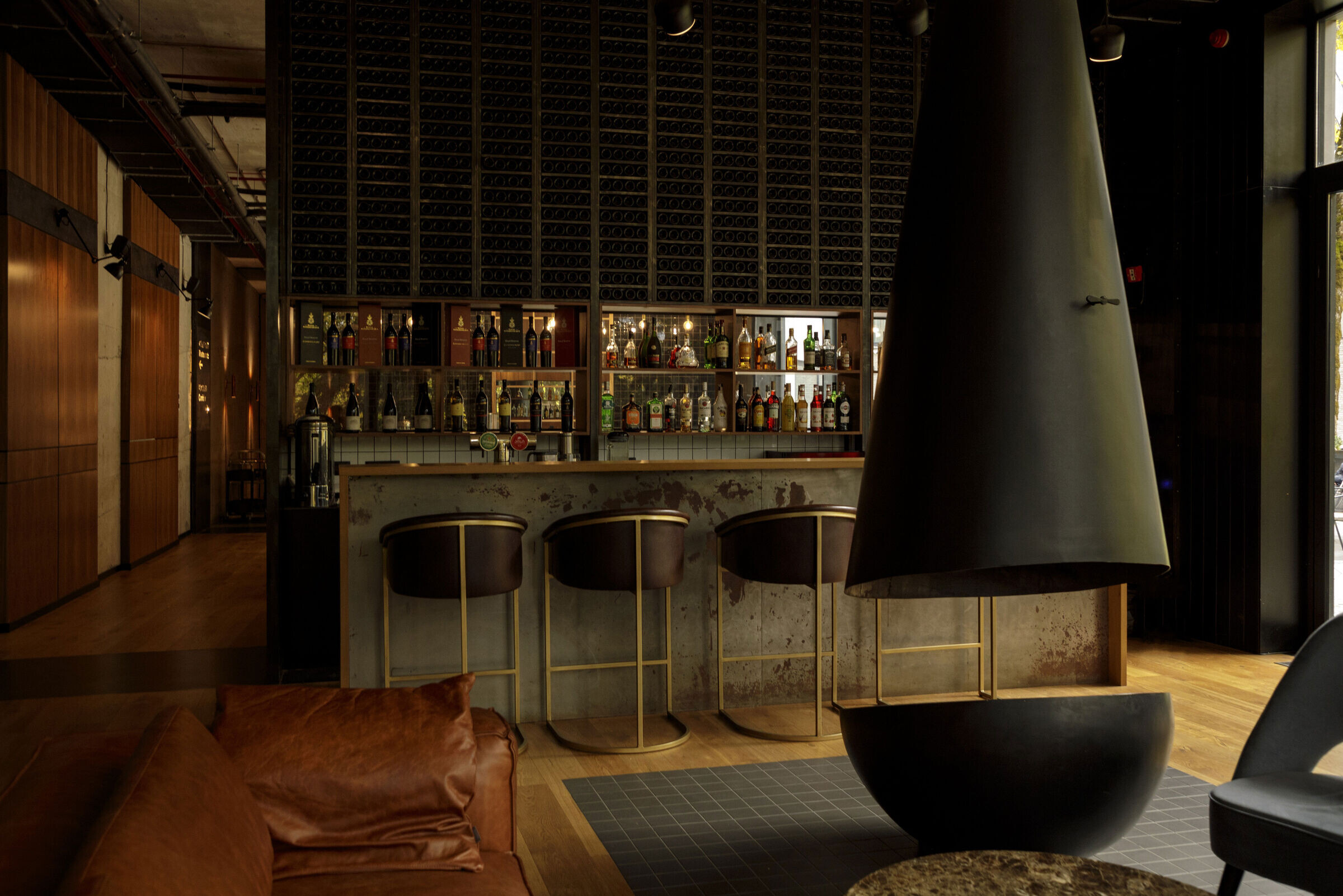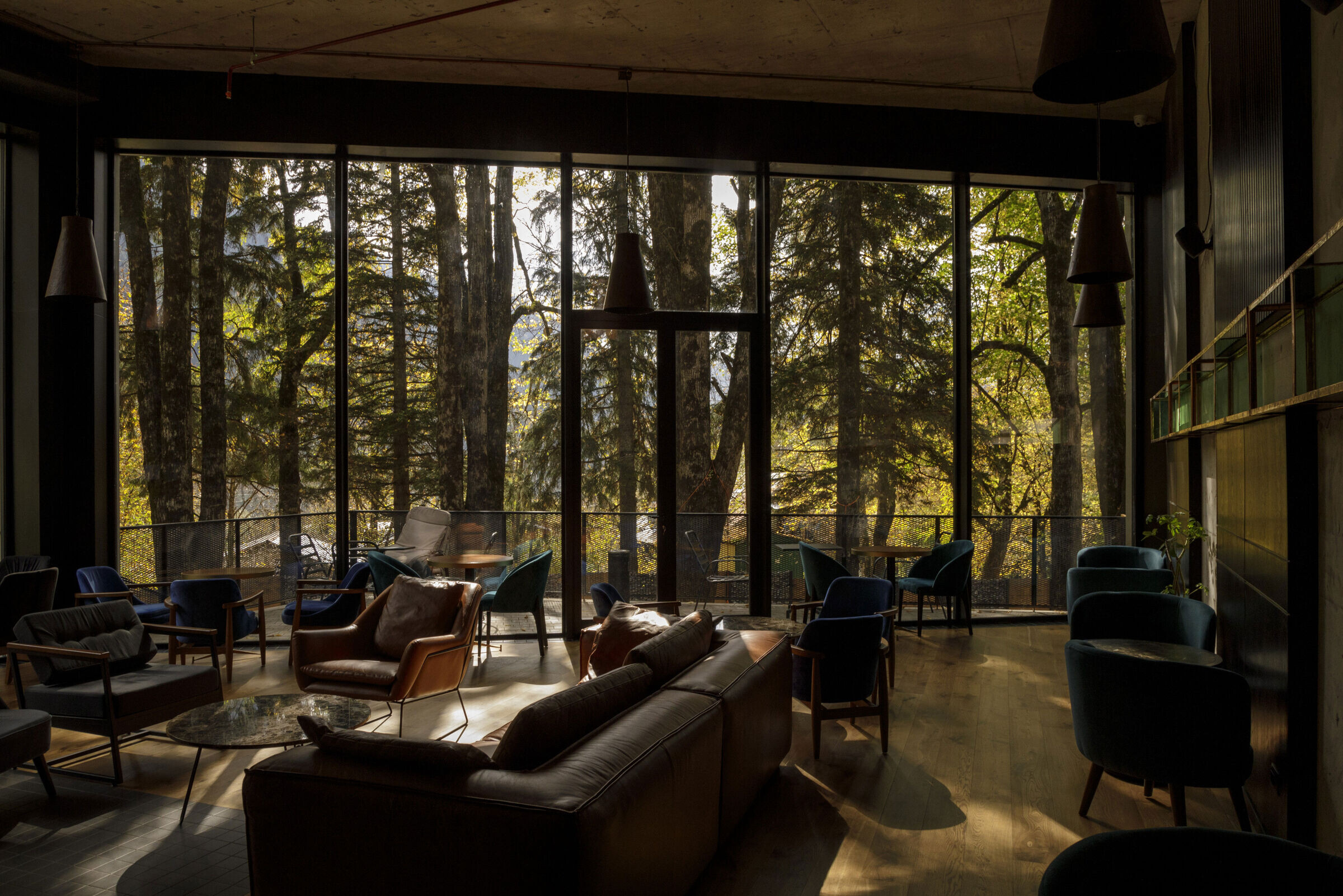 Respect and connection to the surrounding nature are strengthened by materials, such as stone from nearby river and wood. The feeling of open space is largely created by the transparent-glass facade, from where an amazing view of mountains appears. Each public space: the lounge, restaurant or swimming pool, has open access to the terrace connected to the front yard.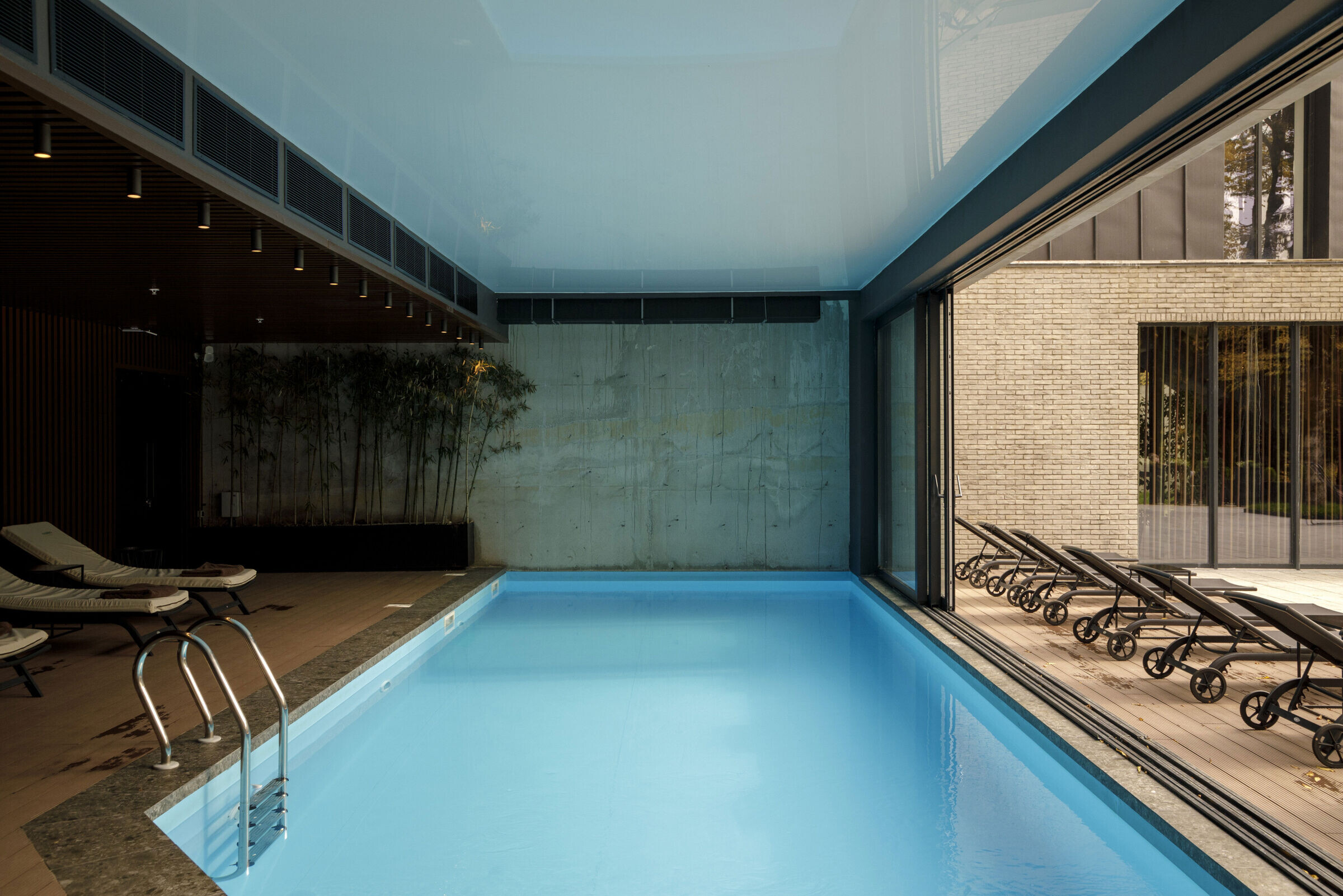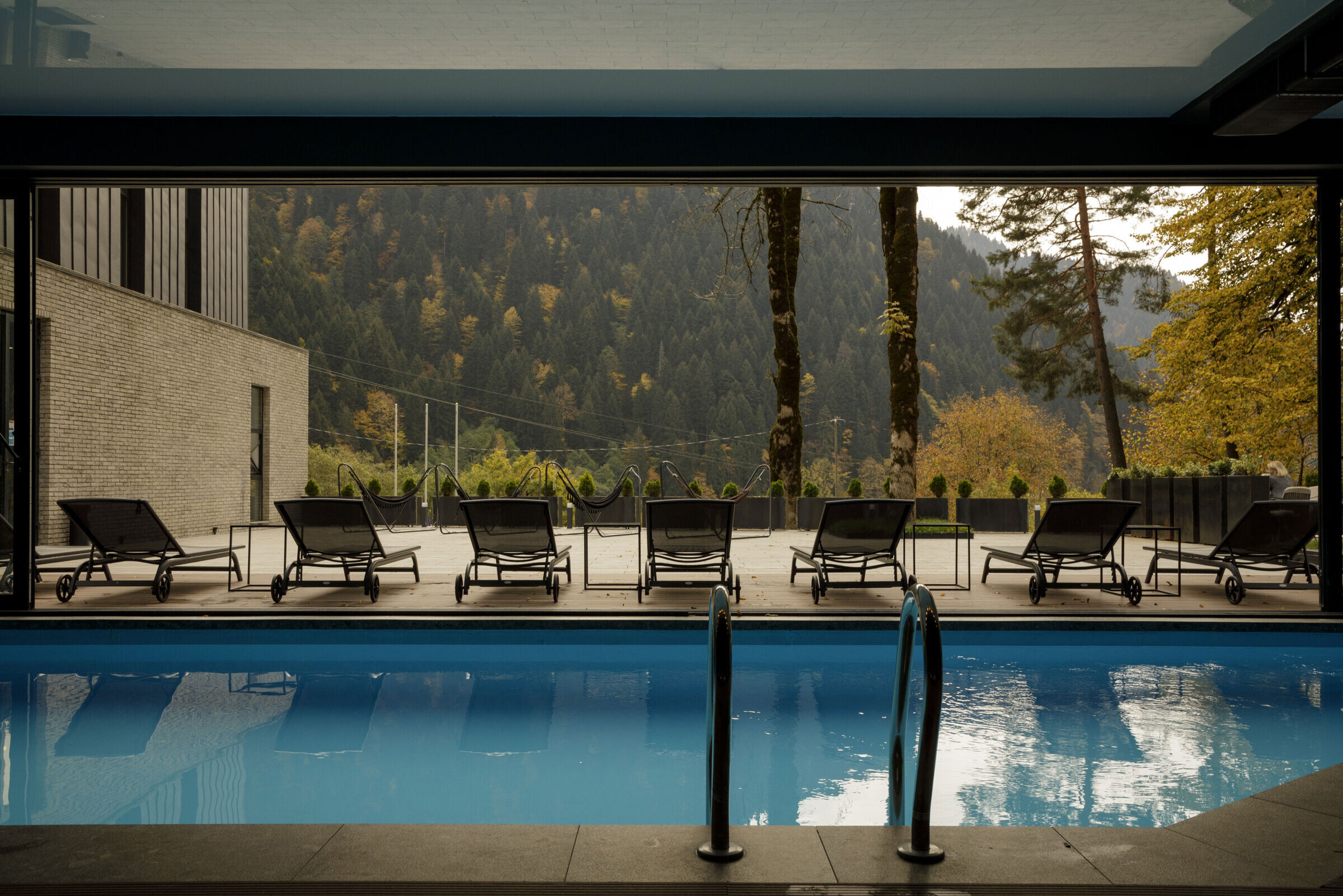 Because of the warm colors and magnificent views, the interior of the ჰotel is comfortable, cozy and homely. The fireplace in the center of the lounge helps visitors feel welcomed. The swimming pool can be used in both winter and summer. During summer one can go out on the terrace to sunbathe, and in winter enjoy the view of mountains while swimming.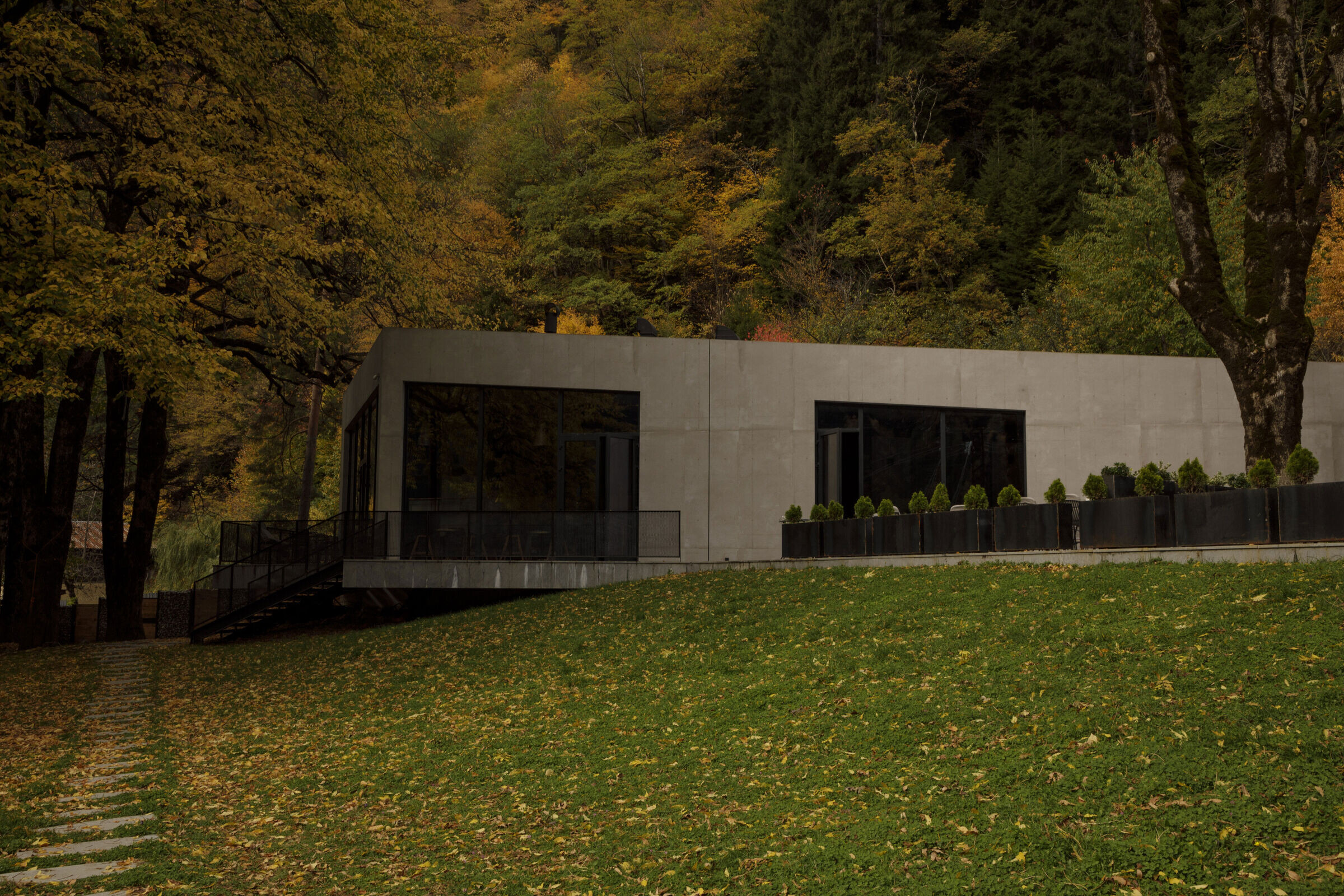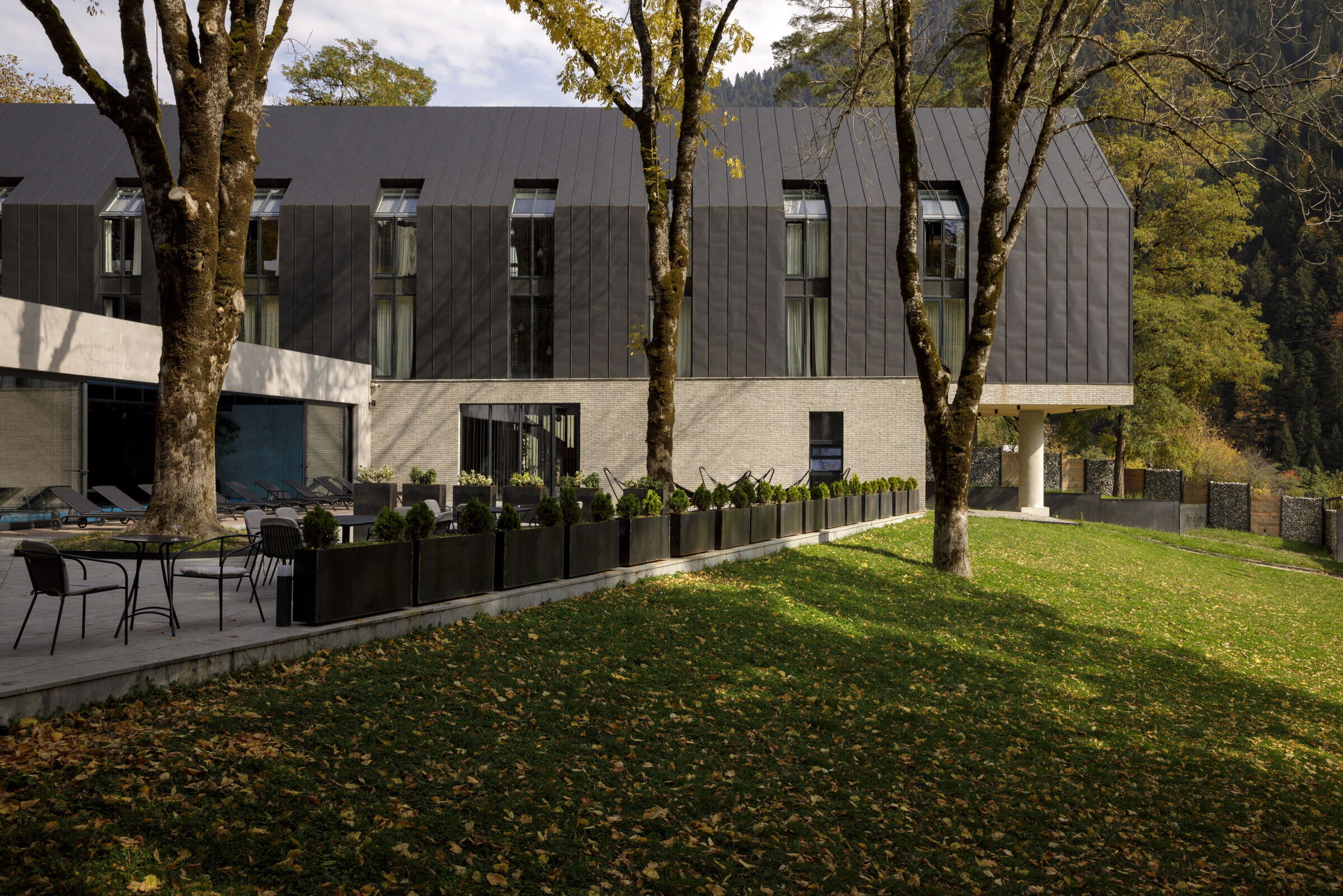 The hotel has 14 rooms and can accommodate max. 36 people at once.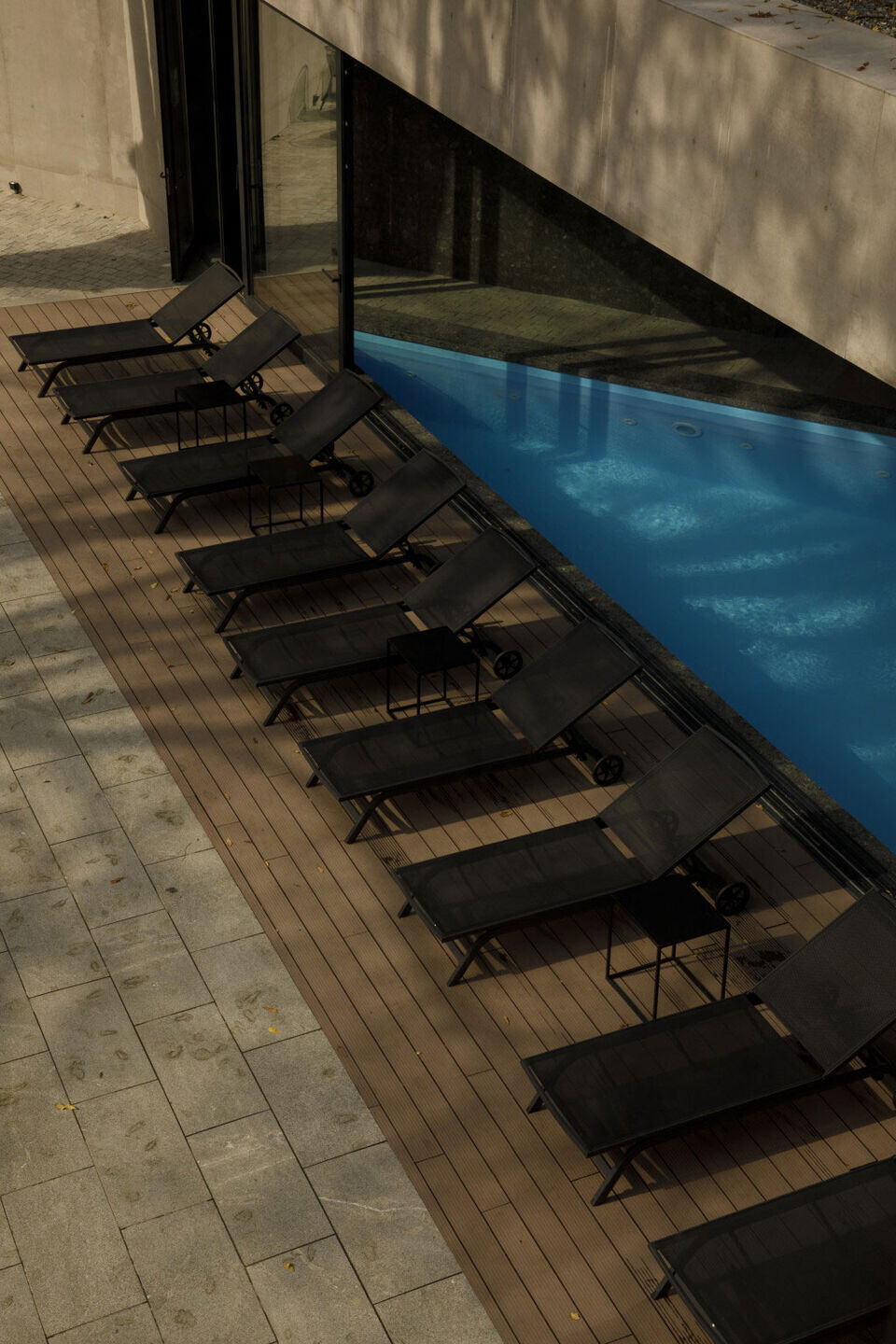 It has to be underlined, that "Manino Utsera" takes pride in employing only locals, mostly young, motivated students, allowing them to learn, grow and sharpen their experiences in the hospitality industry