Sited along Lake Michigan, the residence rises above the dunes and forests which enclose it on all sides to peer out above the natural landscape to the waters beyond. A suspension bridge like structure reaches out to the top of the dune to minimize the impact to the habitat. All trees and grasses are left intact to ensure the stability of the dunes and to maintain the natural setting.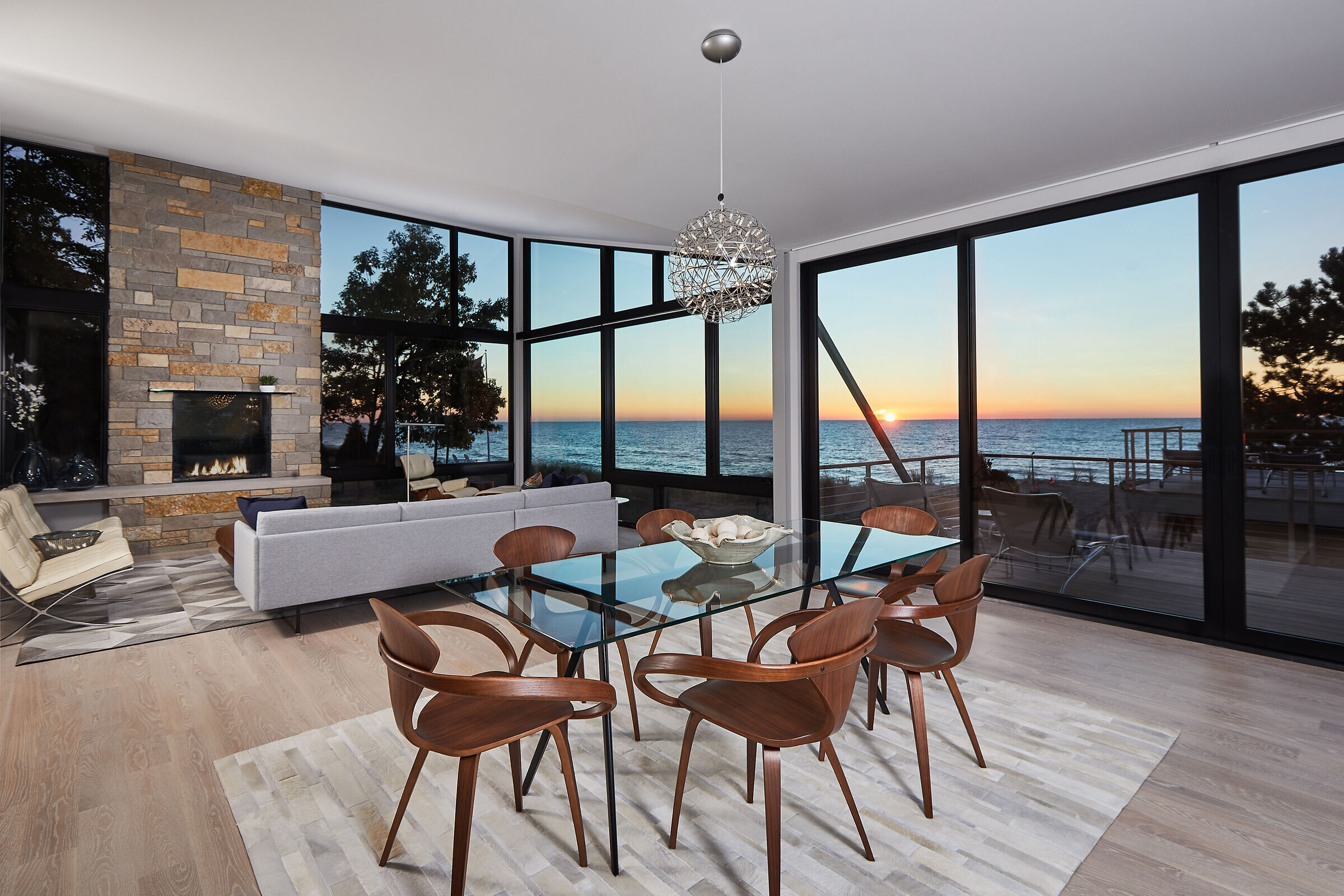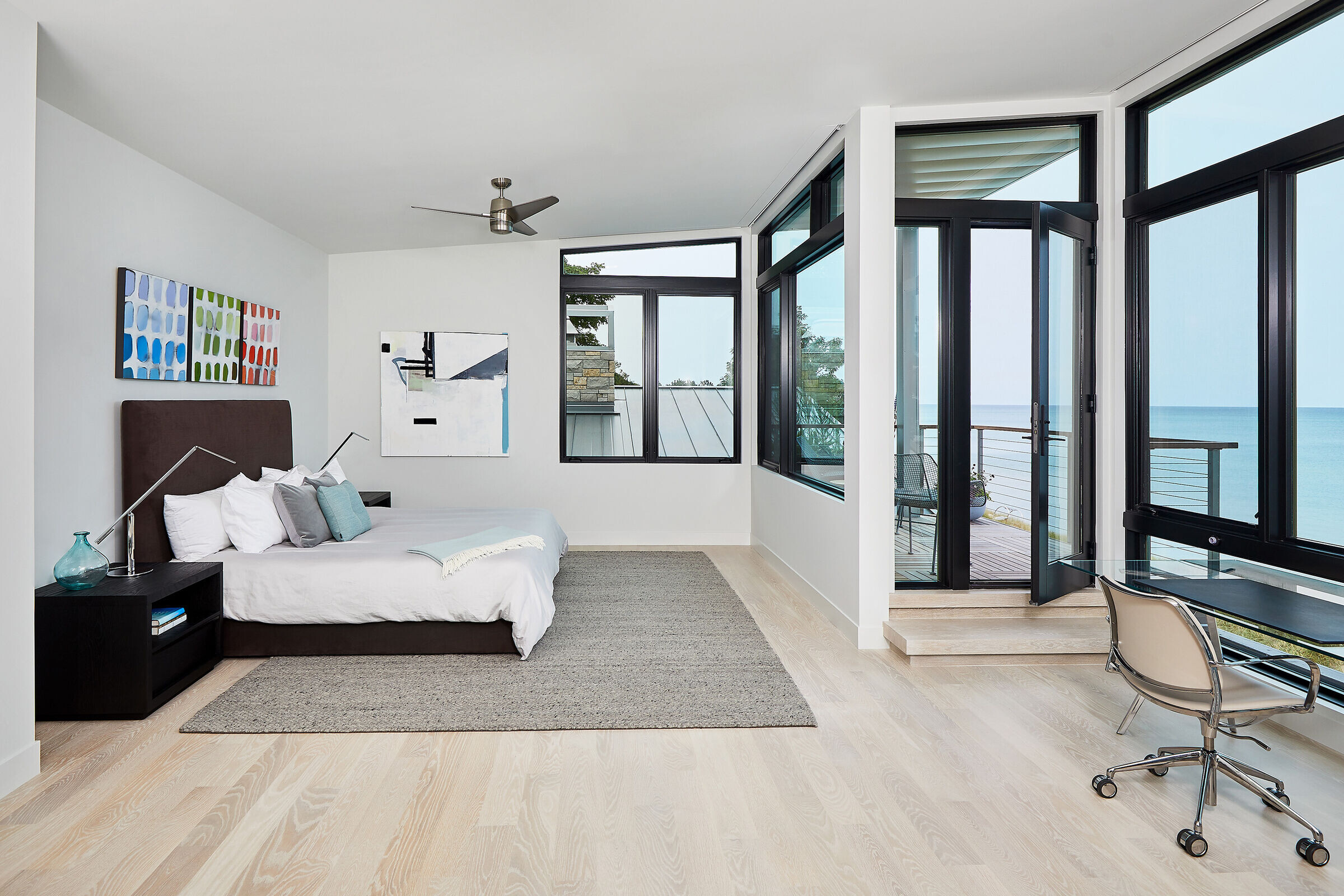 The roofs rise up to bring the exterior into the living spaces affording the occupants with panoramic views of the shoreline and the inland woods. The materials and finishes create a uniform palette with the landscape emulating the muted tones of the beach.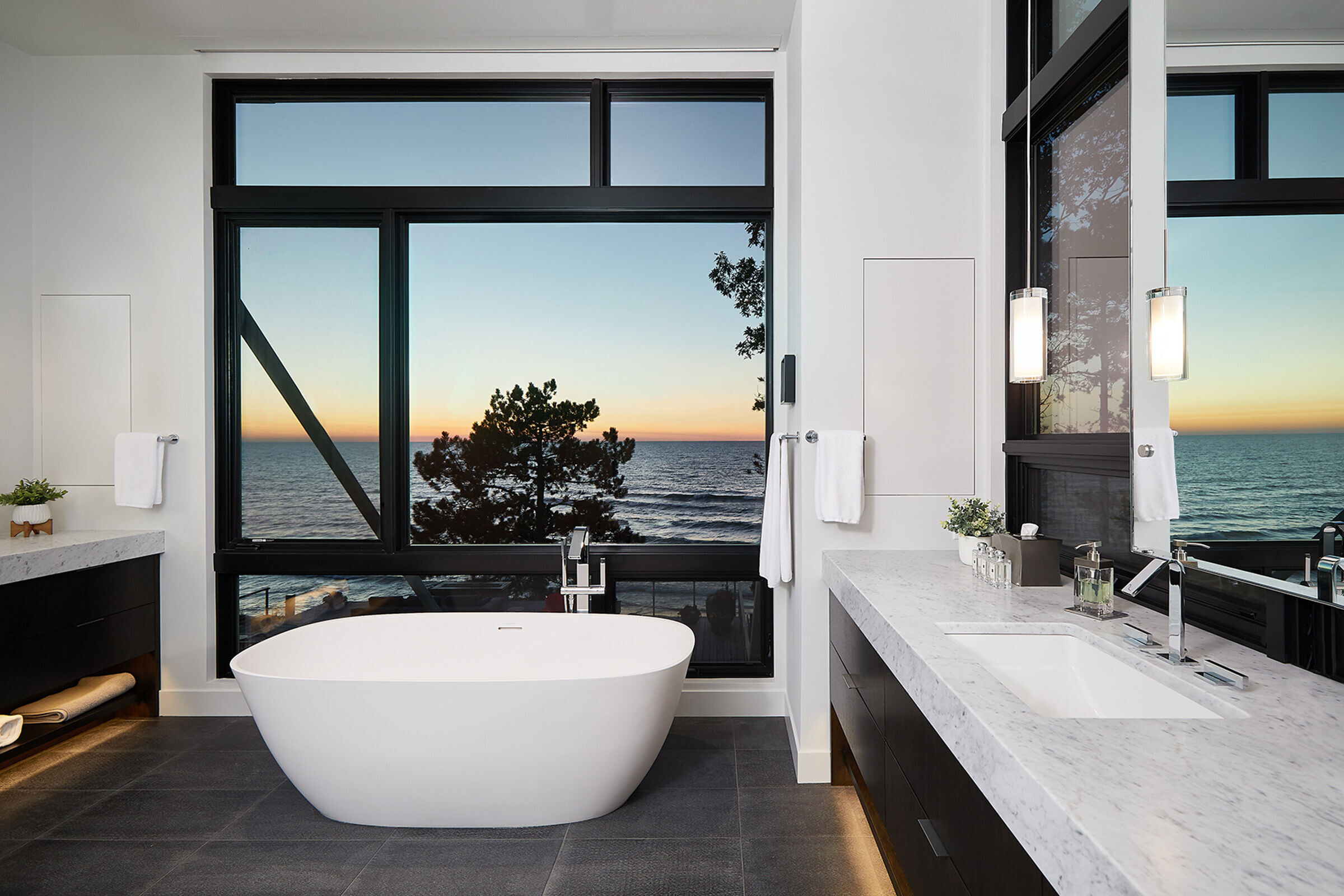 The forested side reflects the texture of the woods with Japanese Shou Sugi Ban charred wood siding forming the mass in the interplay of solids and voids. Green roofs are used on all flat areas further bringing nature into the interiors while reducing the environmental footprint of the home.
Material Used:
1. Façade: Nakamoto Forestry shou-sugi-ban siding, Silbonit Cement Board Panels, and Halquist Stone
2. Flooring: White oak
3. Doors: High gloss paint solid core
4. Windows: Marvin contemporary series
5. Roofing: Firestone TPO, Pac clad standing seam, and green rooftiles.
6. Interior Lighting: Halo LED
7. Furniture: Herman Miller / Design Within Reach