Renovation of a historic carriage house in the Buena Park neighborhood of Chicago. The clients had previously worked with an architect to update the carriage house to fit their lifestyle, however they hired us to fill out the interiors. Our clients are a wonderful couple in their 40's: her taste is maximal, pattern on pattern, chinoiserie, and "ceiling is a fifth wall." He gravitates towards cleaner lines and mid-century profiles, so we worked to combine the 2: a layered, opulent design, that remained fresh through the use of modern, cleaner pieces.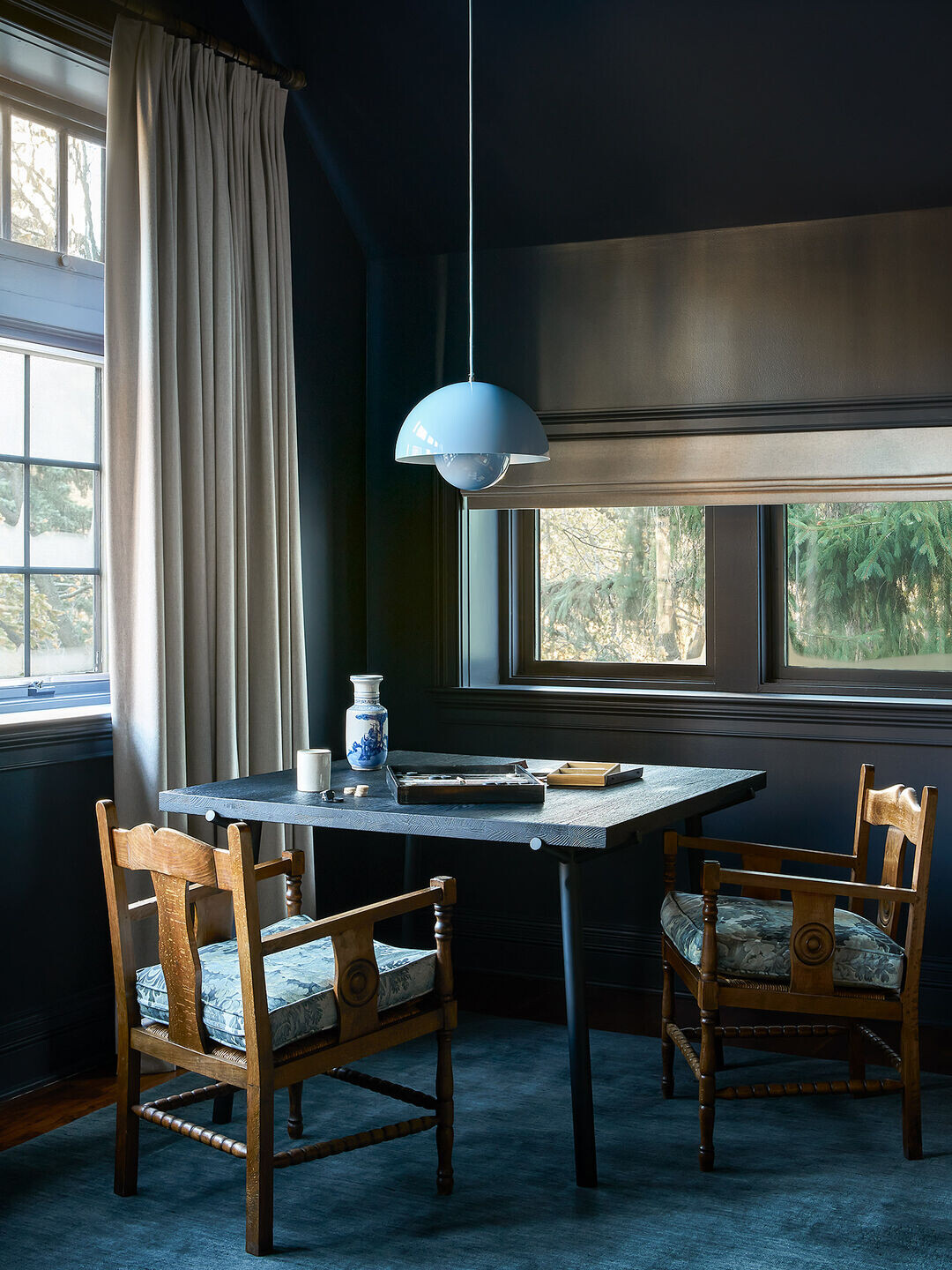 The clients were brave and trusting and allowed us to play with color and texture. She recognized the ceiling as a fifth wall and allowed us to bring color upwards. We had fun with the living room floor plan by breaking it into two sitting spaces on a very oversized custom rug. The result is a living room that feels like a cozy hotel lobby when in the space.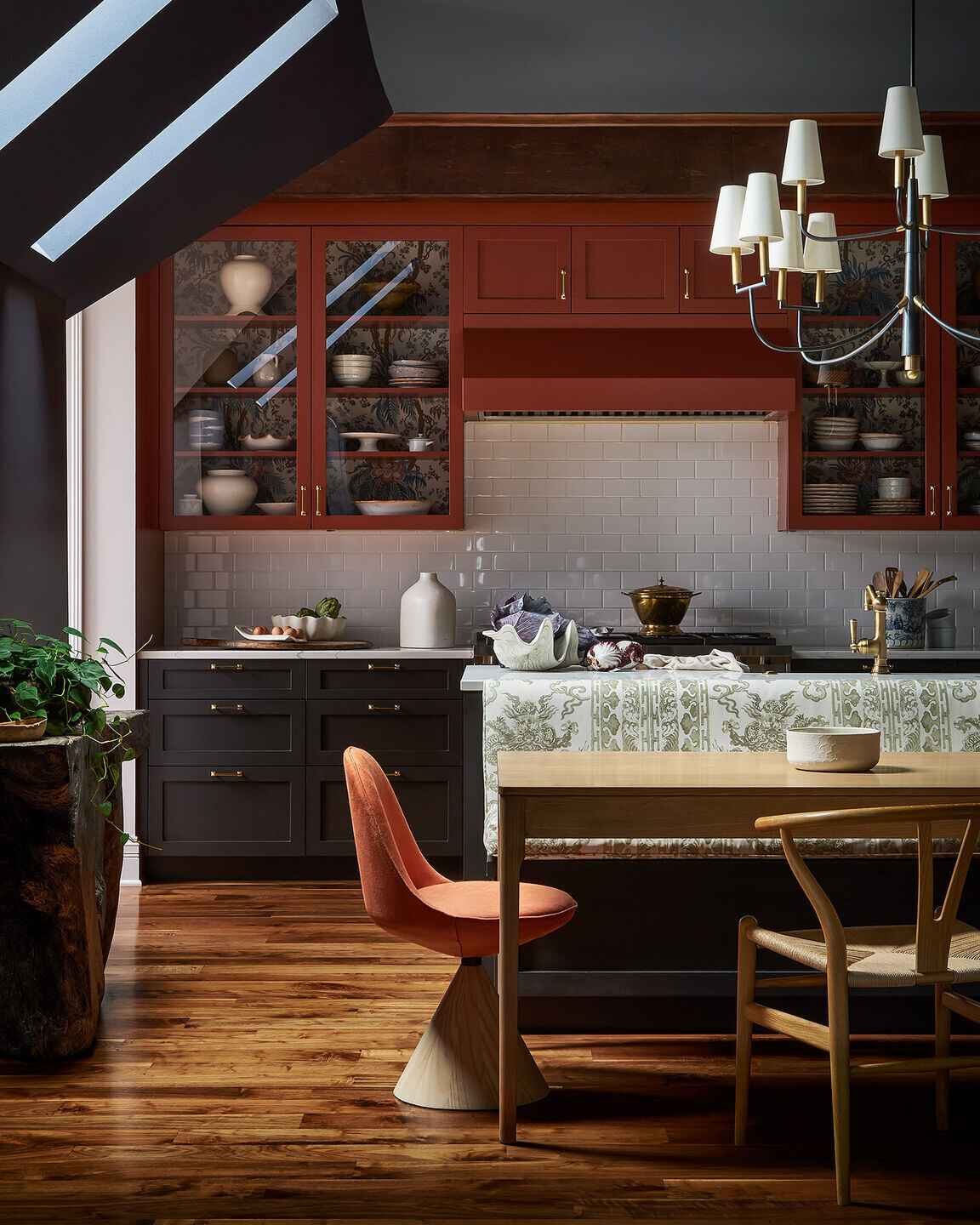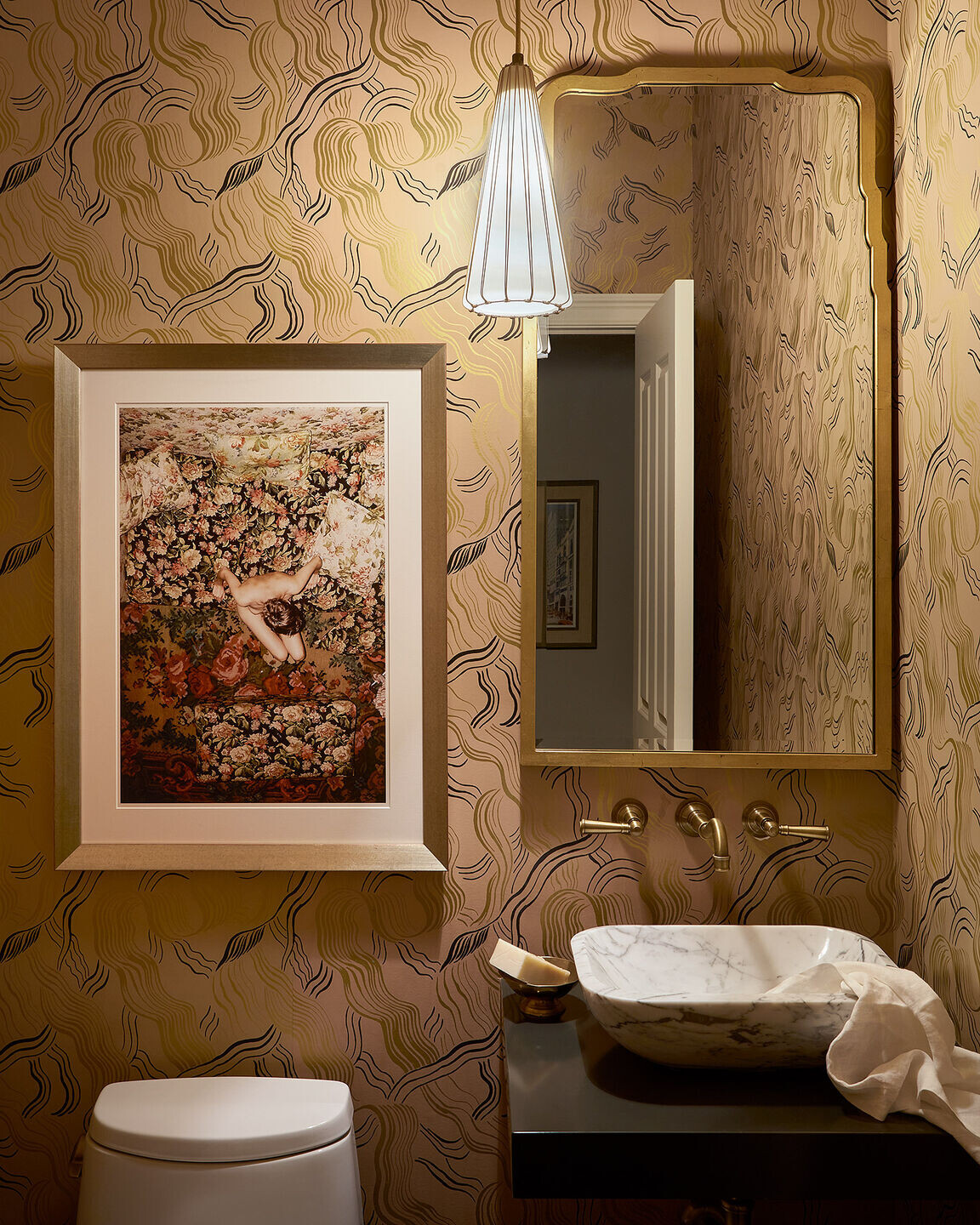 The bigger challenge was that the space doesn't get a ton of light. Instead of fighting that and creating a bright white space, we decided to create a moodier, cozier space. The result is a space that feels warm and inviting despite lacking a ton of natural light.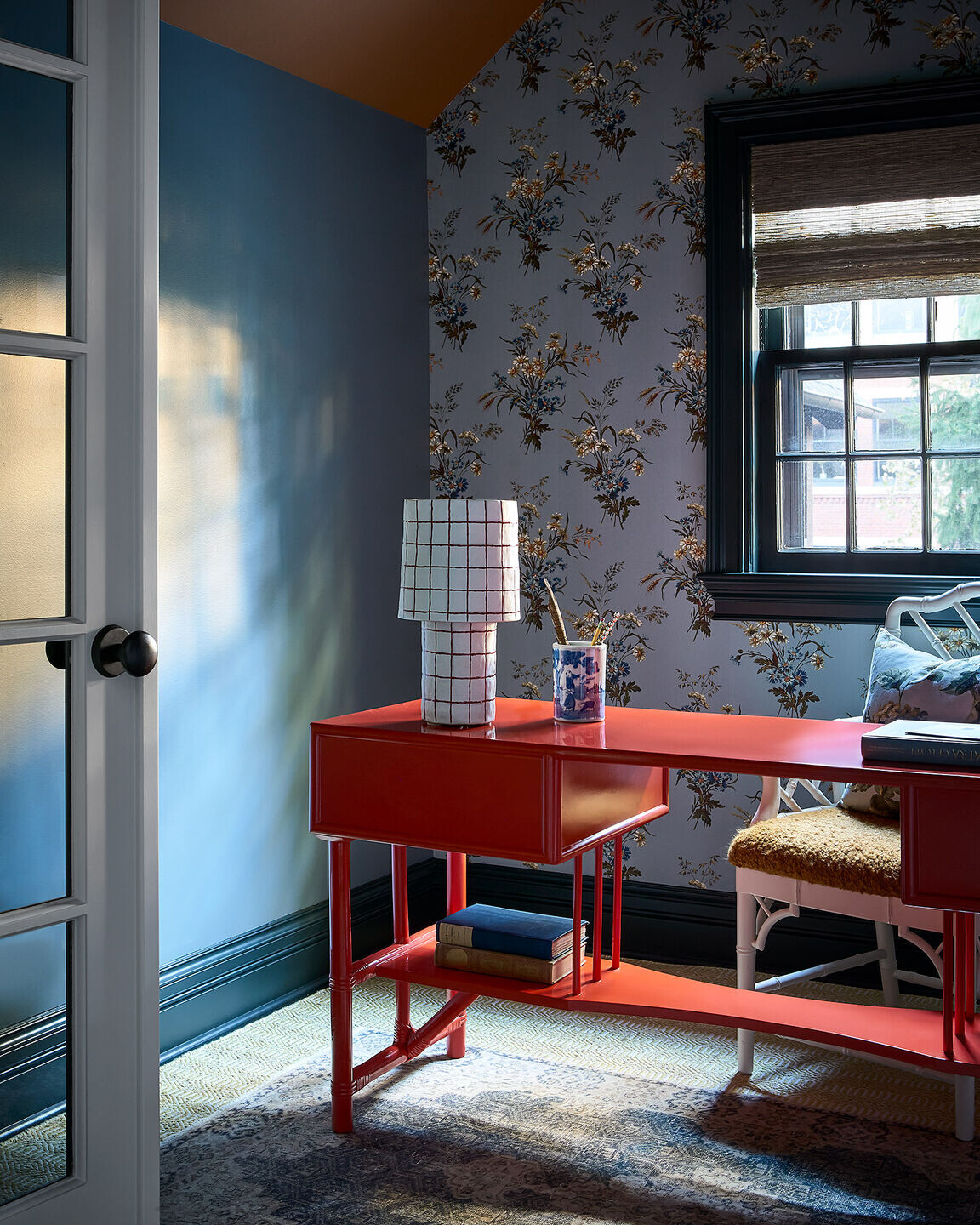 Make the interiors feel more like them. Add layers, color, and texture. They wanted a space that felt full, designed and finished, layered and cozy.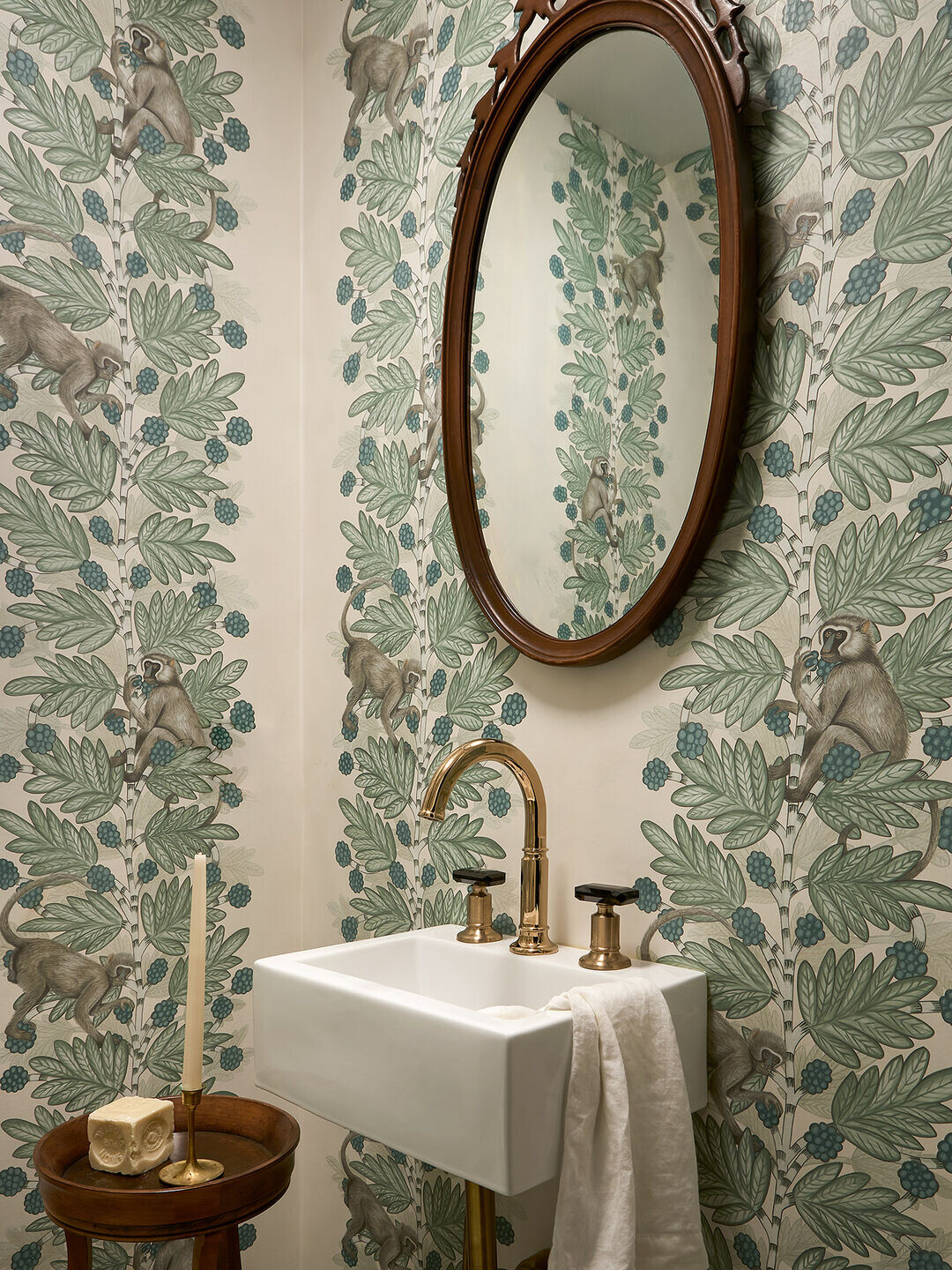 Team:
Designers: Susannah Holmberg Studios
Photographer: Ryan Mcdonald
Materials Used:
Verner Panton pendant
Blu Dot Card Table
1st Dibs game chairs, sofa
Little Pietra Chair
Zak and Fox Wallpaper
Marble Coffee table from Chairish
Reupholstered Ligne Roset Chairs
Space Bazaar kitchen Chairs
Marthe Armitage Wallpaper in Entry
Holly Hunt fabric on Chairish chairs
Client's own art throughout
Arhaus Sofa in Den
House of Hackney Curtains in Den; wallper in office; fabric