The project is situated within the residential development of Bosque Real (State of Mexico) in one of the most iconic towers in the area, Core 31. The 460 sqm apartment has been conceived on a circular floor plan that distinctly separates and distributes the public and private programs. This division is achieved through a grooved marble wainscoting that spans the entire length of the hallway and the social area.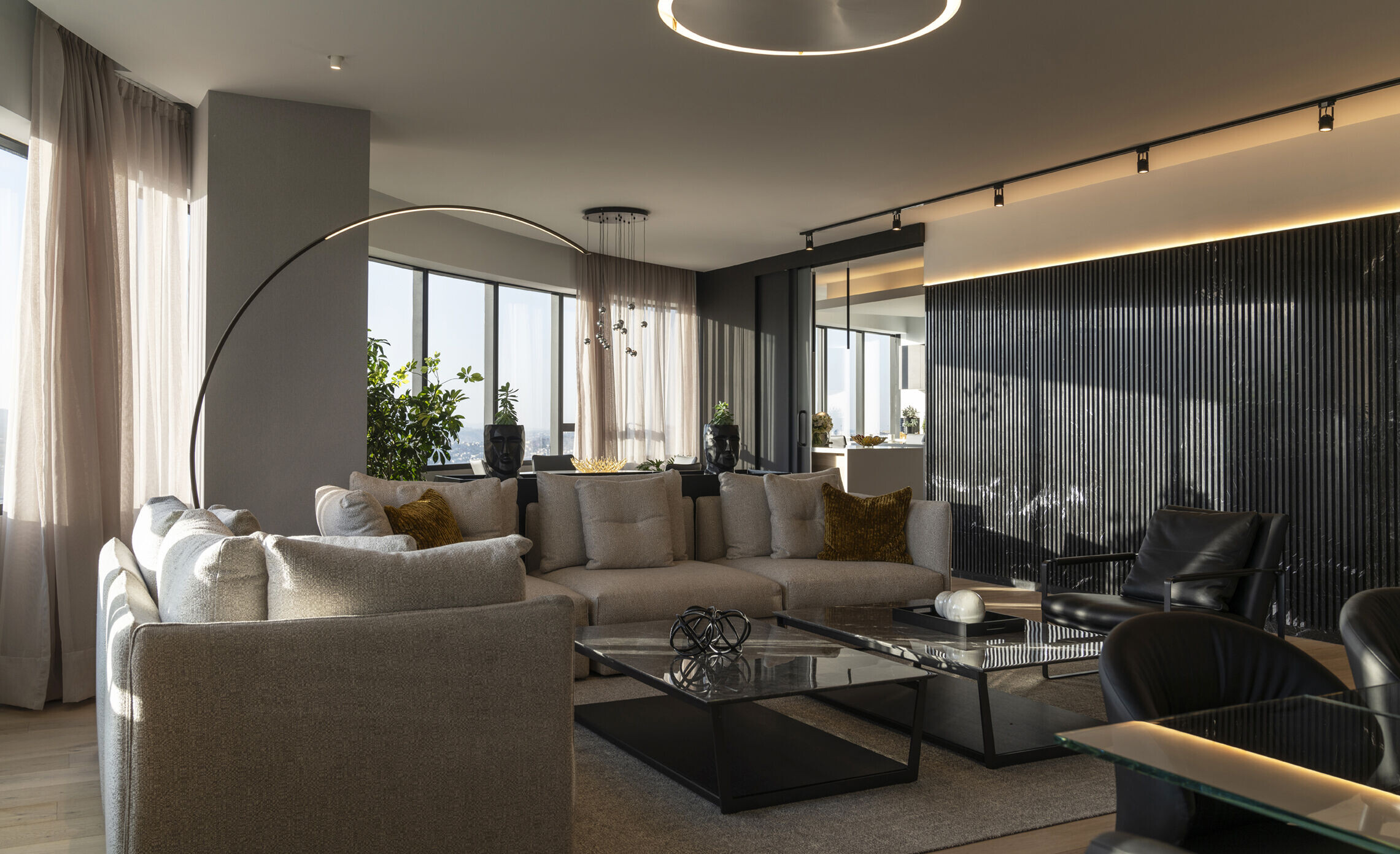 This is accompanied by a wooden soffit that extends throughout the apartment, covering the dining area and the study room to emphasize the main circulation axis. One of the project's intentions was to create a dynamic and functional social area that could adapt according to needs. This translated into the strategic placement of the bar and the lounge area with direct access to the terrace, along with a set of tempered satin-frosted mirror sliding doors that open up to or enclose the kitchen. This enhances the flow of light and air for greater functionality.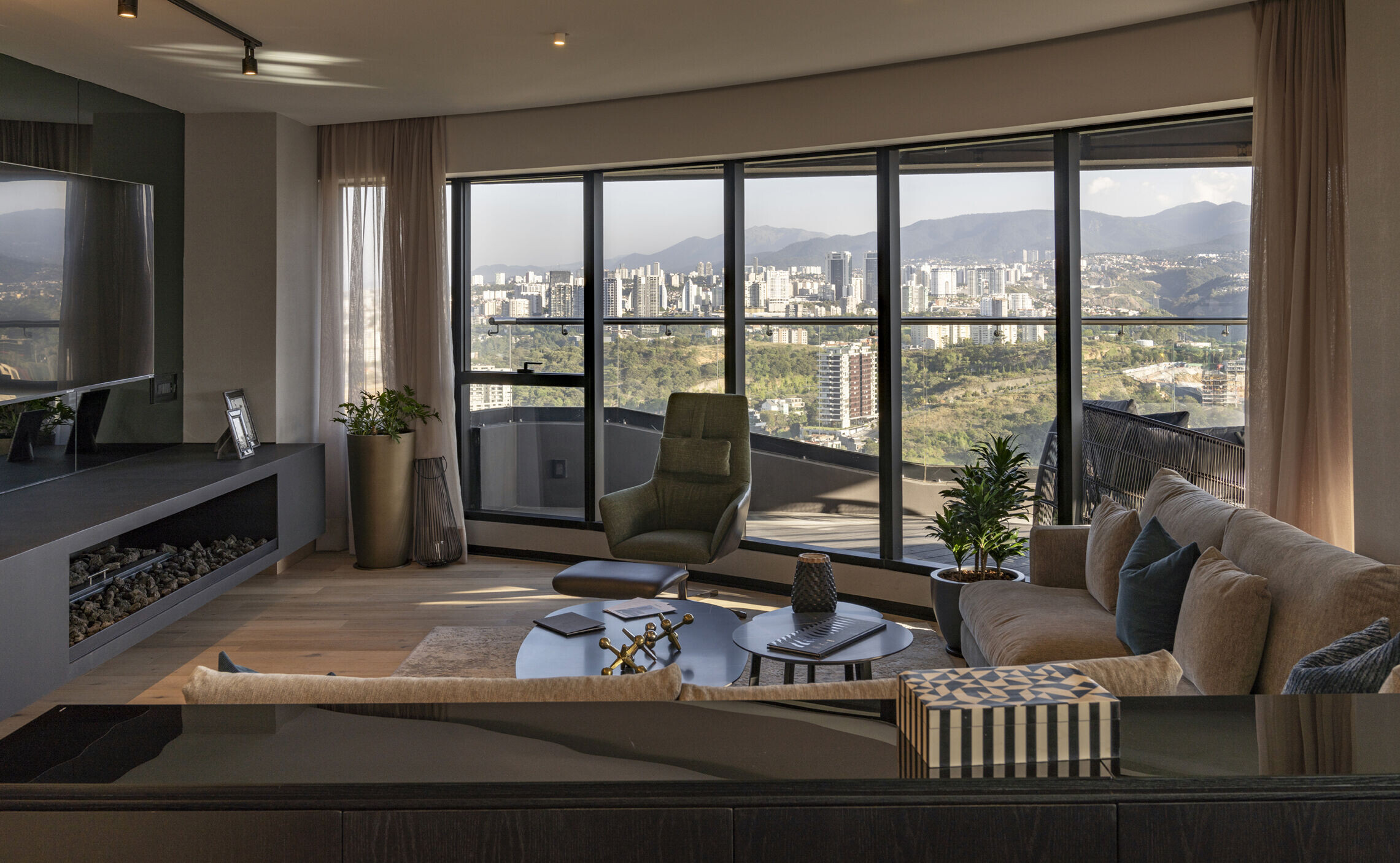 The combination of carefully selected materials, textures, and furniture creates an appealing, vibrant, and modern perception in the residence. The private area of the apartment comprises two secondary bedrooms with their own bathrooms and walk-in closets, a study room, and the master bedroom, which features a cinema, a walk-in closet, and a bathroom with a terrace.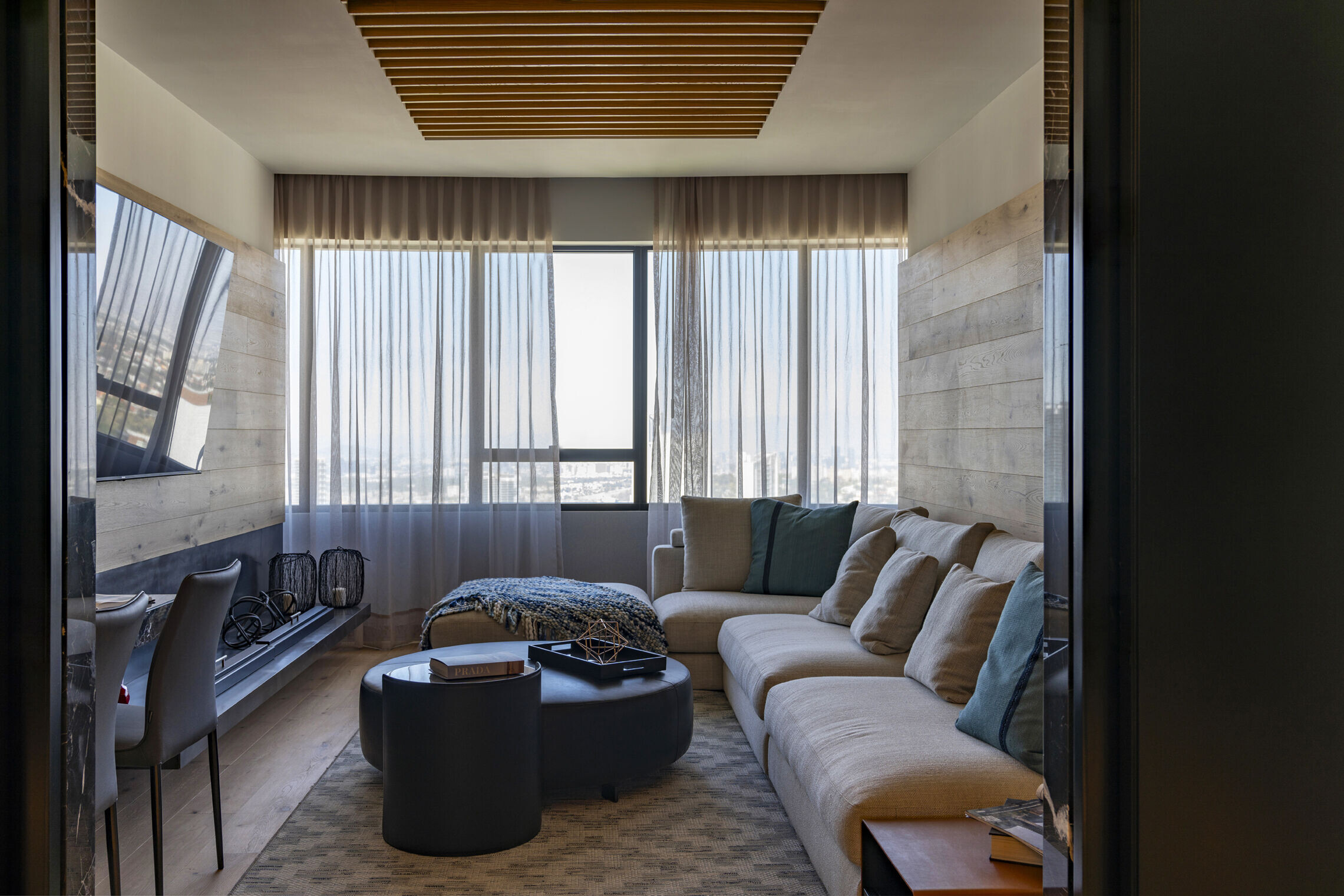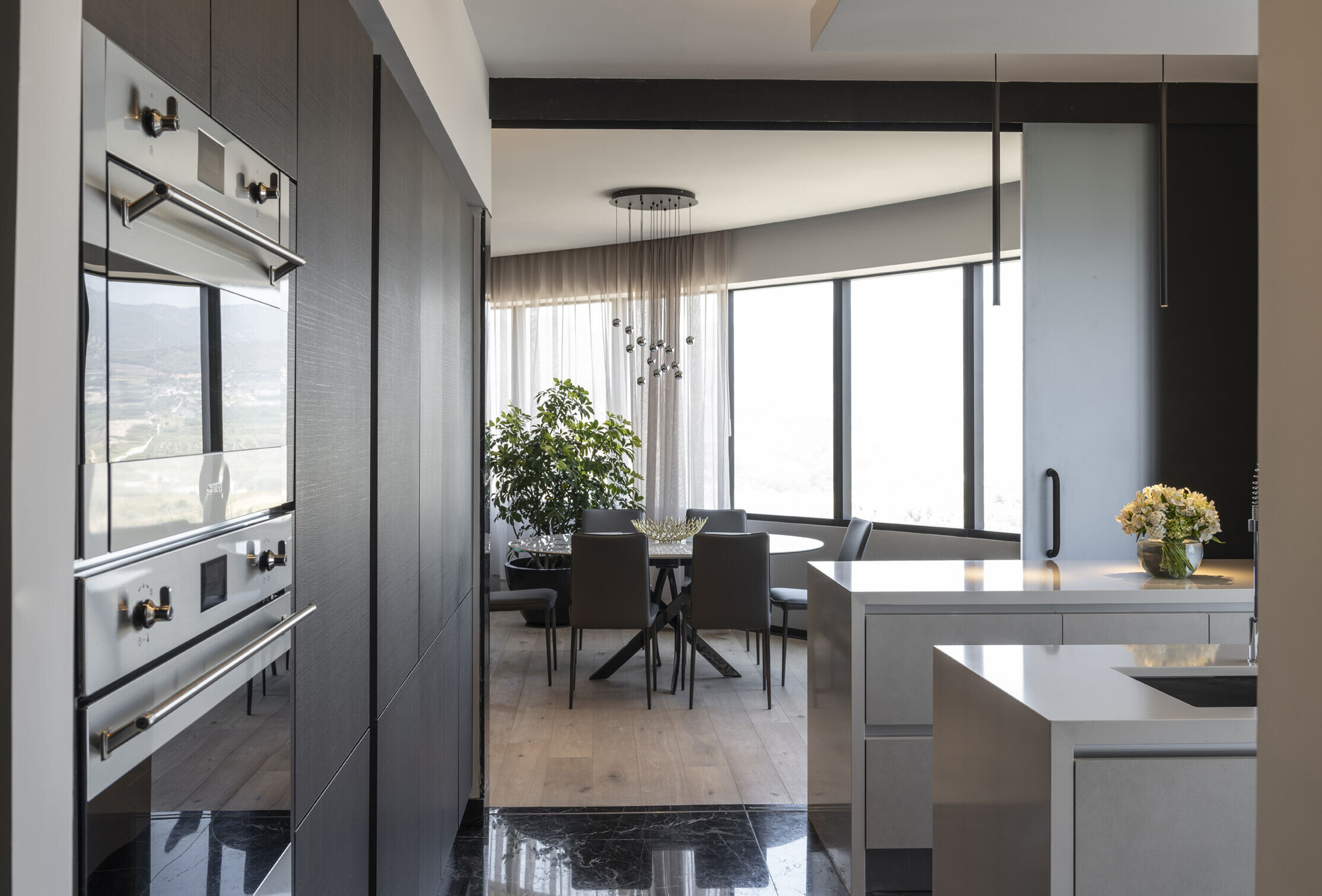 In these environments, the fusion of neutral colors, textures, and furniture generates a modern, sophisticated, serene, and high-quality ambiance. The cinema and the master bedroom are enveloped by an element that begins as a wall and extends onto the ceiling, integrating vertical and horizontal planes to create a sense of fluidity and continuity, providing an intimate and cozy atmosphere.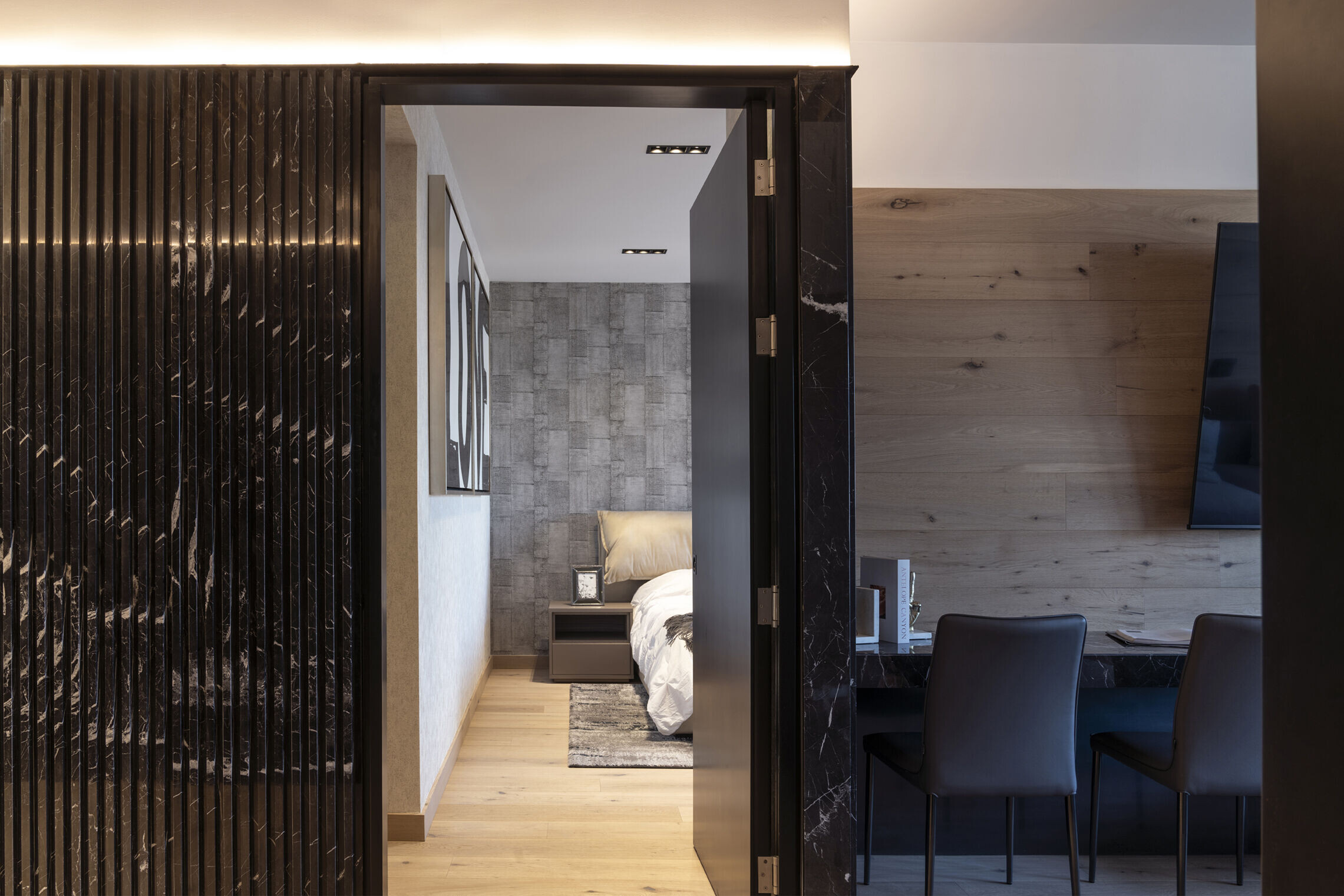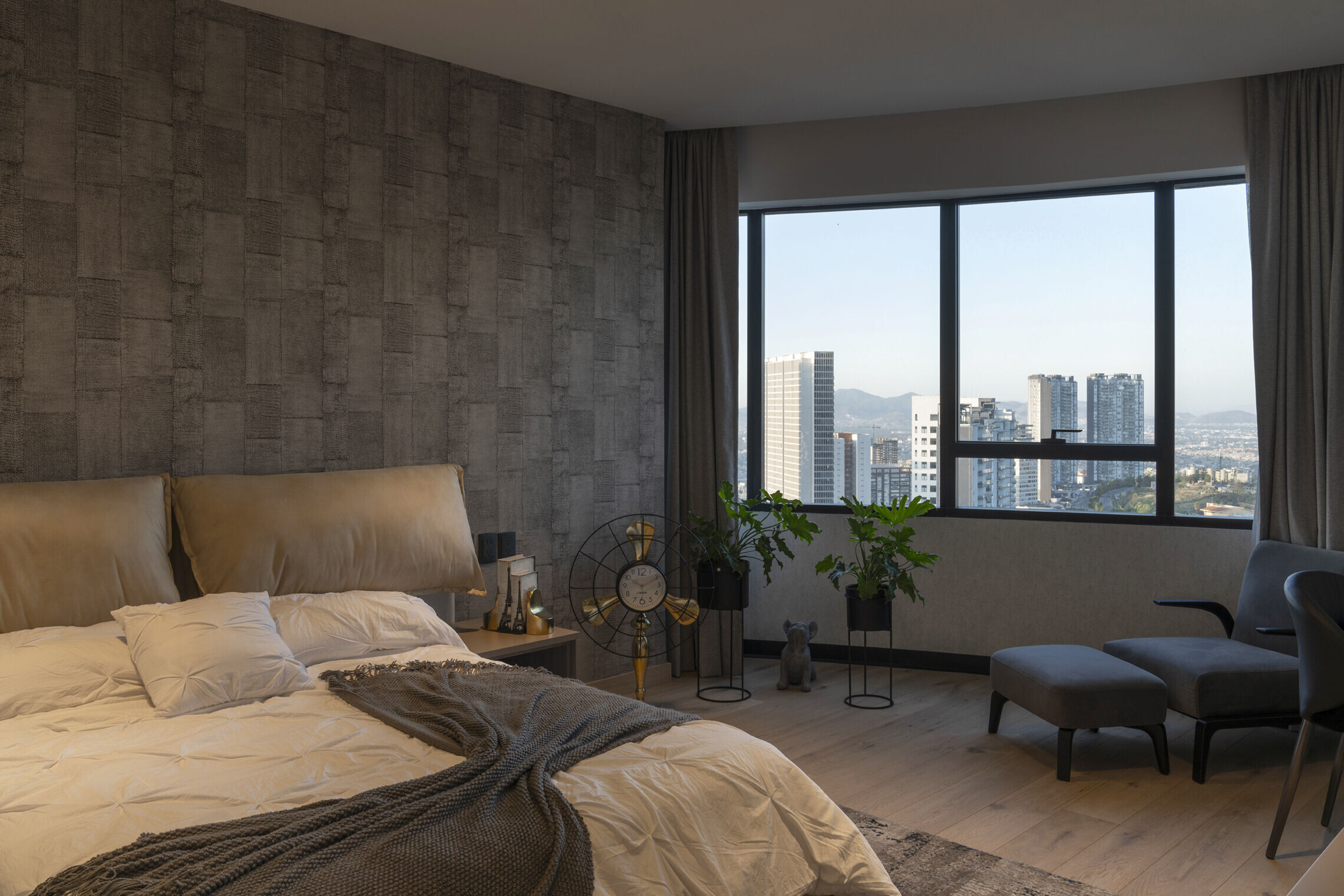 C24 is a project characterized by meticulous details, with several unique elements. From the use of concrete pieces that provide different textures in the guest bathroom and the entrance of the master bedroom to the implementation of lighting with various intensities and orientations that generate diverse scenarios within the same space.