Nestled in the hills of Franciacorta, in the municipality of Erbusco, the charming Ca' del Bosco domain is one of the most important wine cellars in a region internationally famous for its wine production.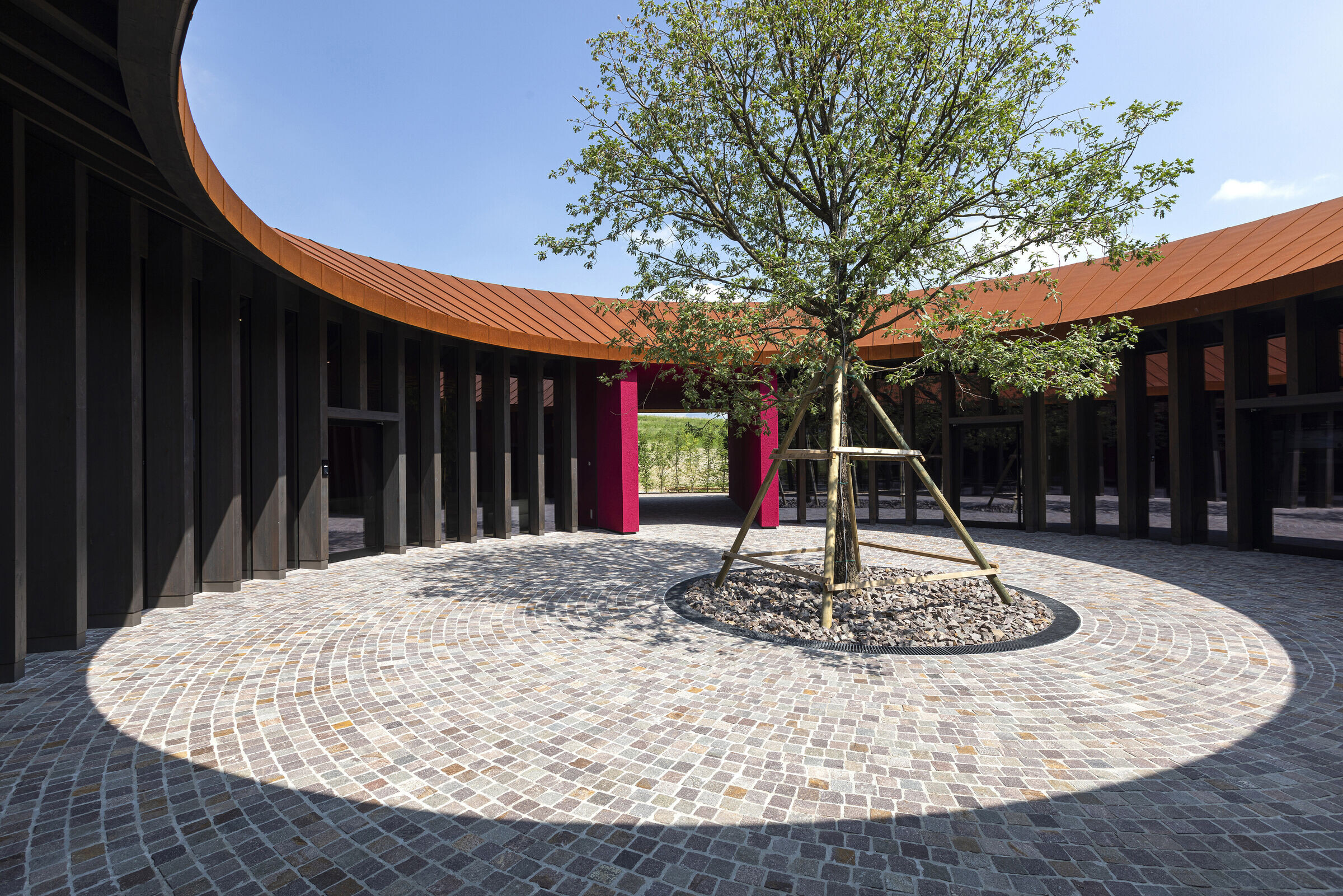 Ca' del Bosco is known for linking incredible wine, and beautiful art and architecture. Inspired by iconic structures, the new reception is characterized by its circular, ring shape. An oak tree at the centre highlights the company's focus on sustainability and respect of the environment.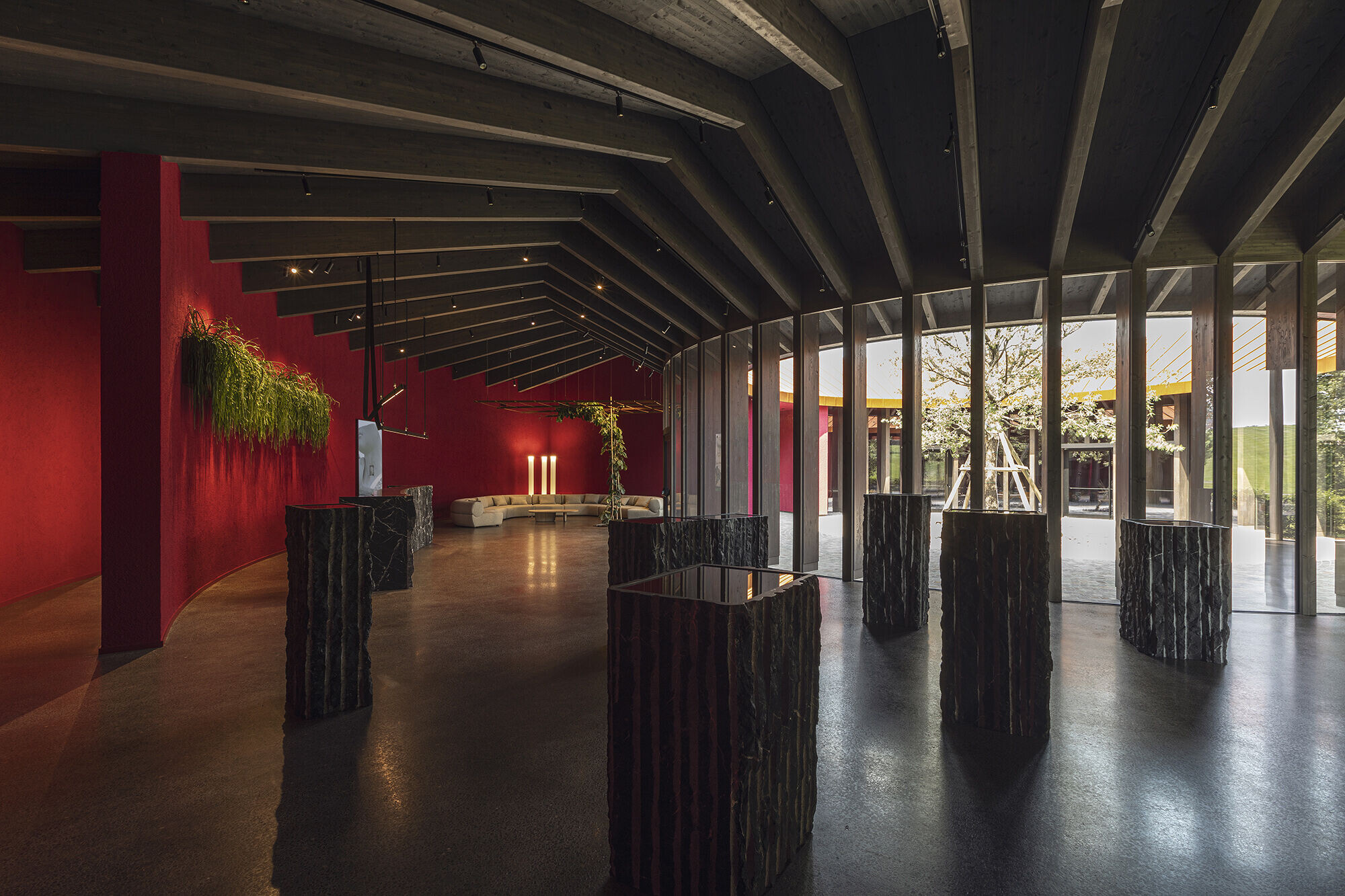 The reception is the first point of contact when entering the domain thus playing a fundamental role in welcoming guests, providing information and communicating the values of Ca' del Bosco.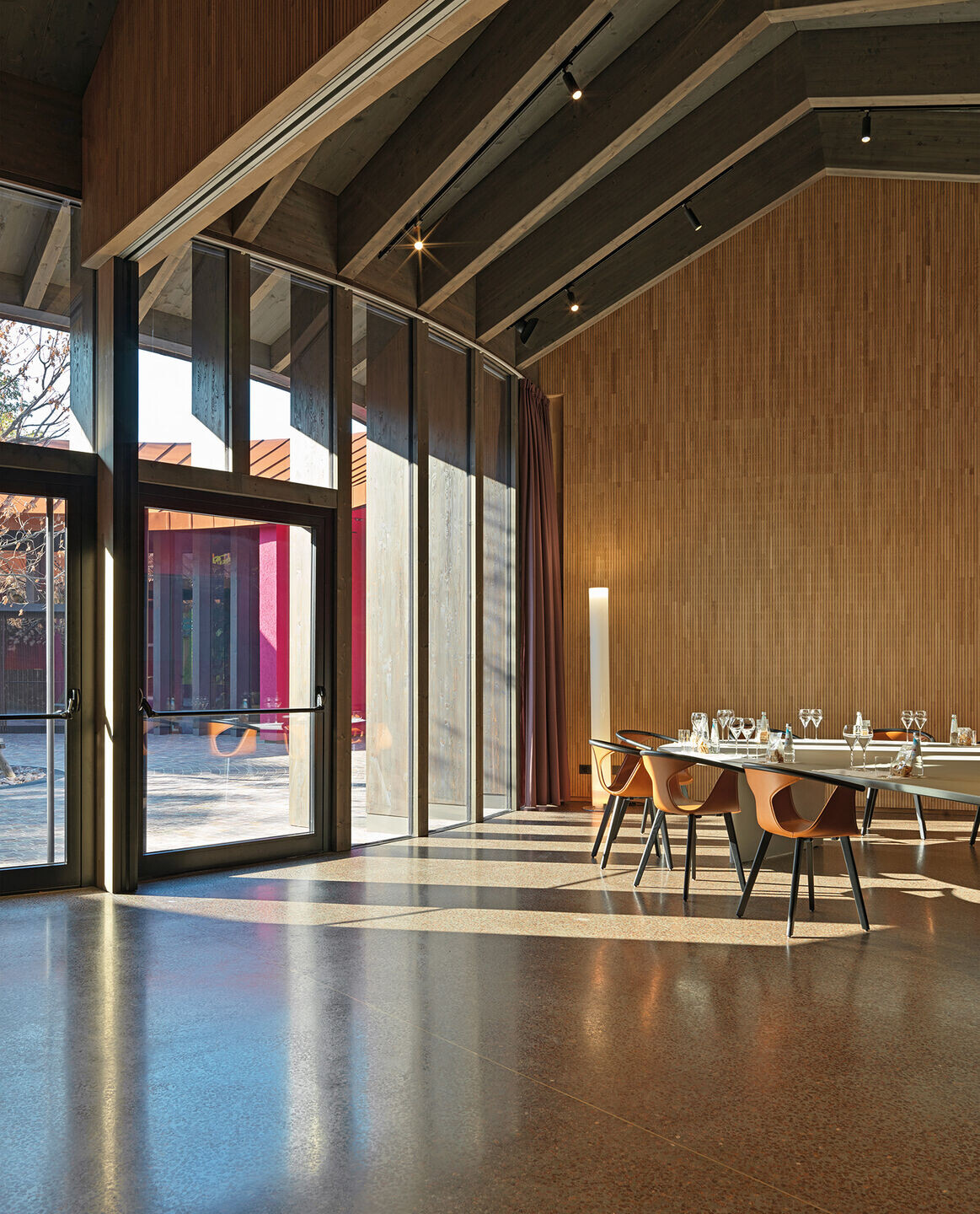 Acting as a reminder of Roman-era monuments, Geometric shapes form the strong architectural identity of the domain, connecting common areas, showrooms and tasting rooms, as well as covered walkways. The sustainable materials used in the construction are meant to complement the surroundings and function harmoniously with nature.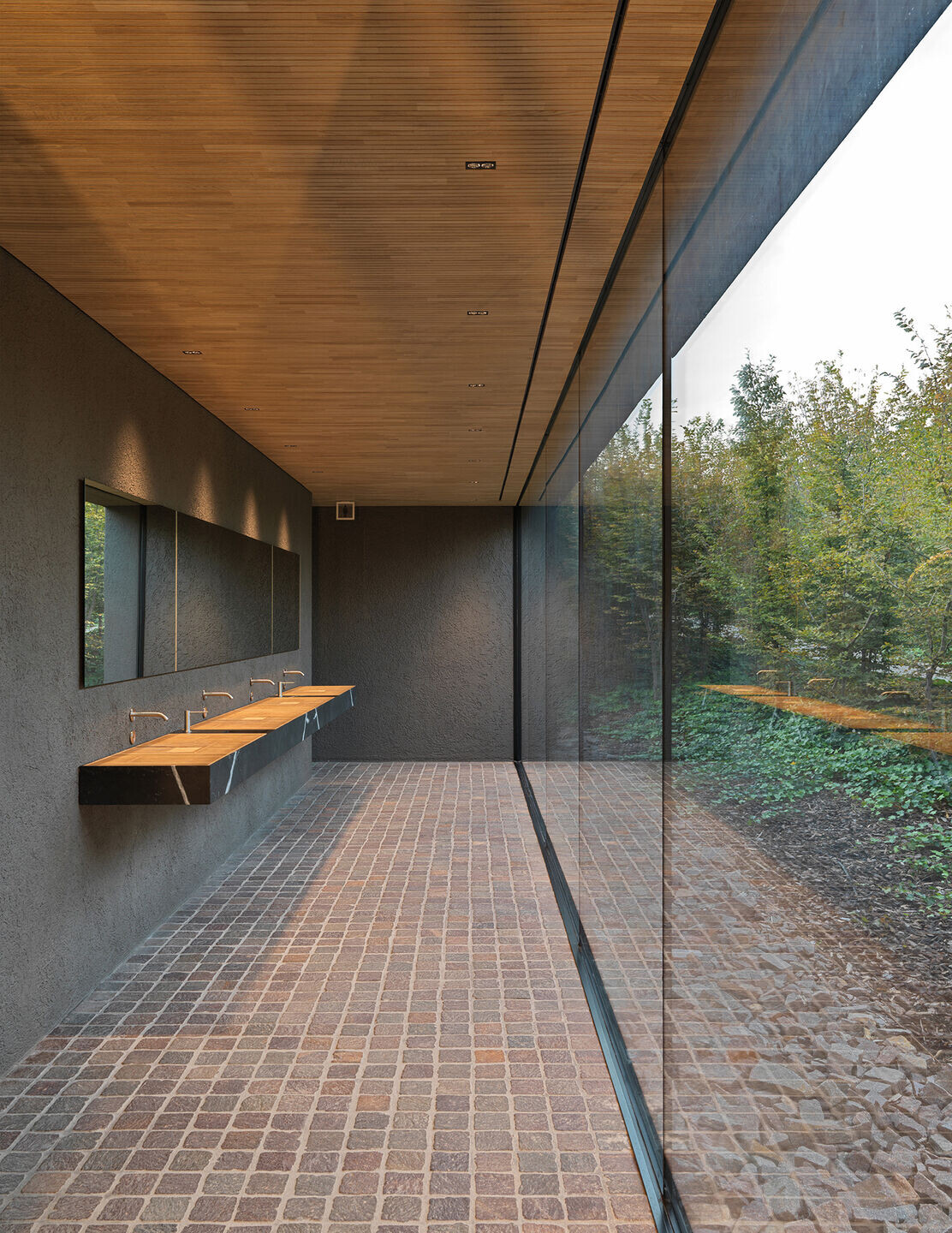 Curved wooden laminated portals mark the meeting and arrival location, with floor-to-ceiling windows for an uninterrupted view of the park and its sculptures in the backdrop, giving full access to natural light.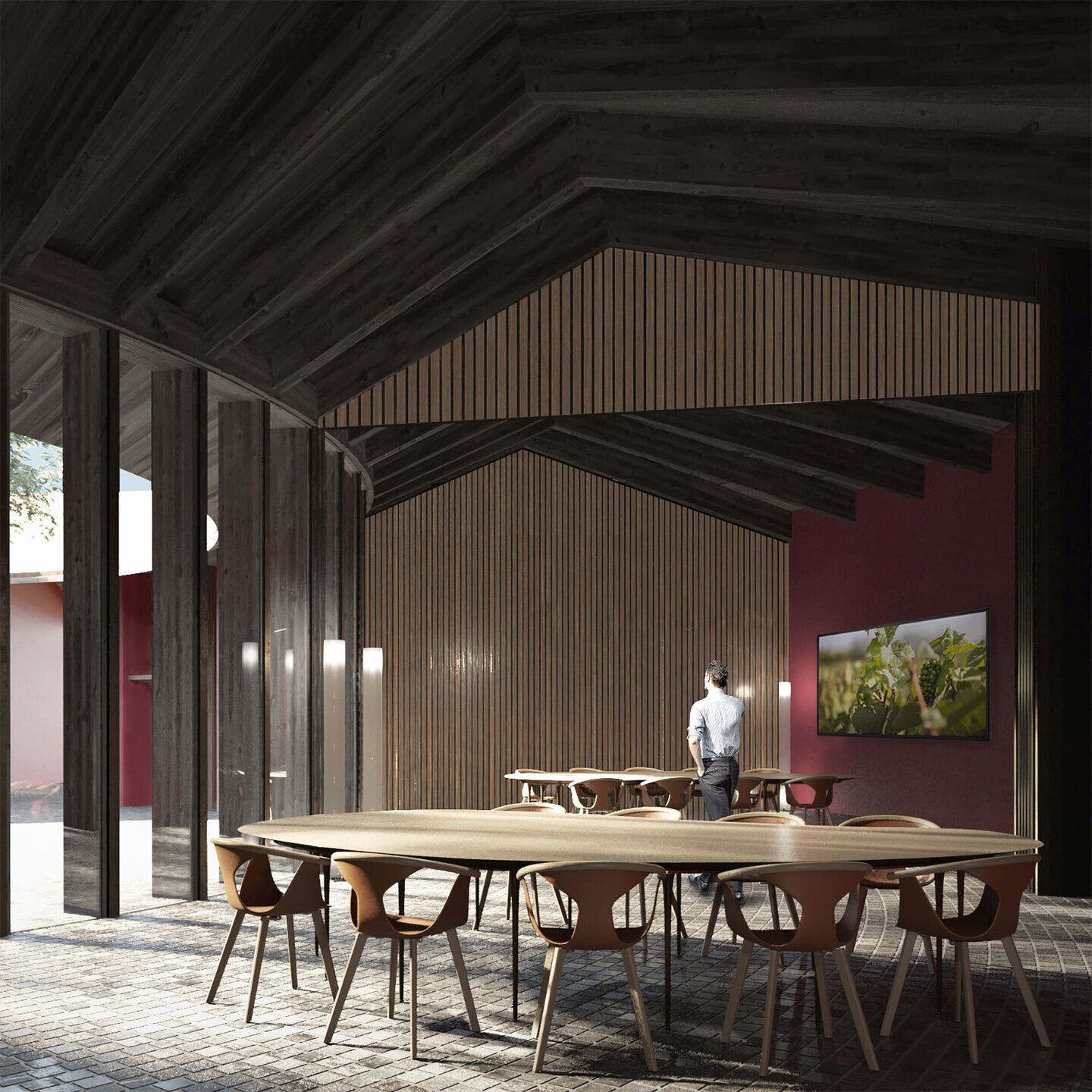 The choice of materials is especially relevant in the 'call to nature' aspect of the design: wood, stone, marble, in highly textured finishes overlooking the dense vegetation surrounding the building is the architectural focus of the domain, where architecture meets nature, a philosophy that strives to establish harmony and synchronicity between human habitats and the natural environment.