The apartment is located in Earls Court, in the prestigious Coleherne Court mansion block, which was built at the beginning of XX Century, around a beautiful private garden.The owners asked us to work not so much on the layout, but rather on the atmosphere and the comfort of the flat because, even if they normally live outside the UK, they want to feel at home also during their stays in London.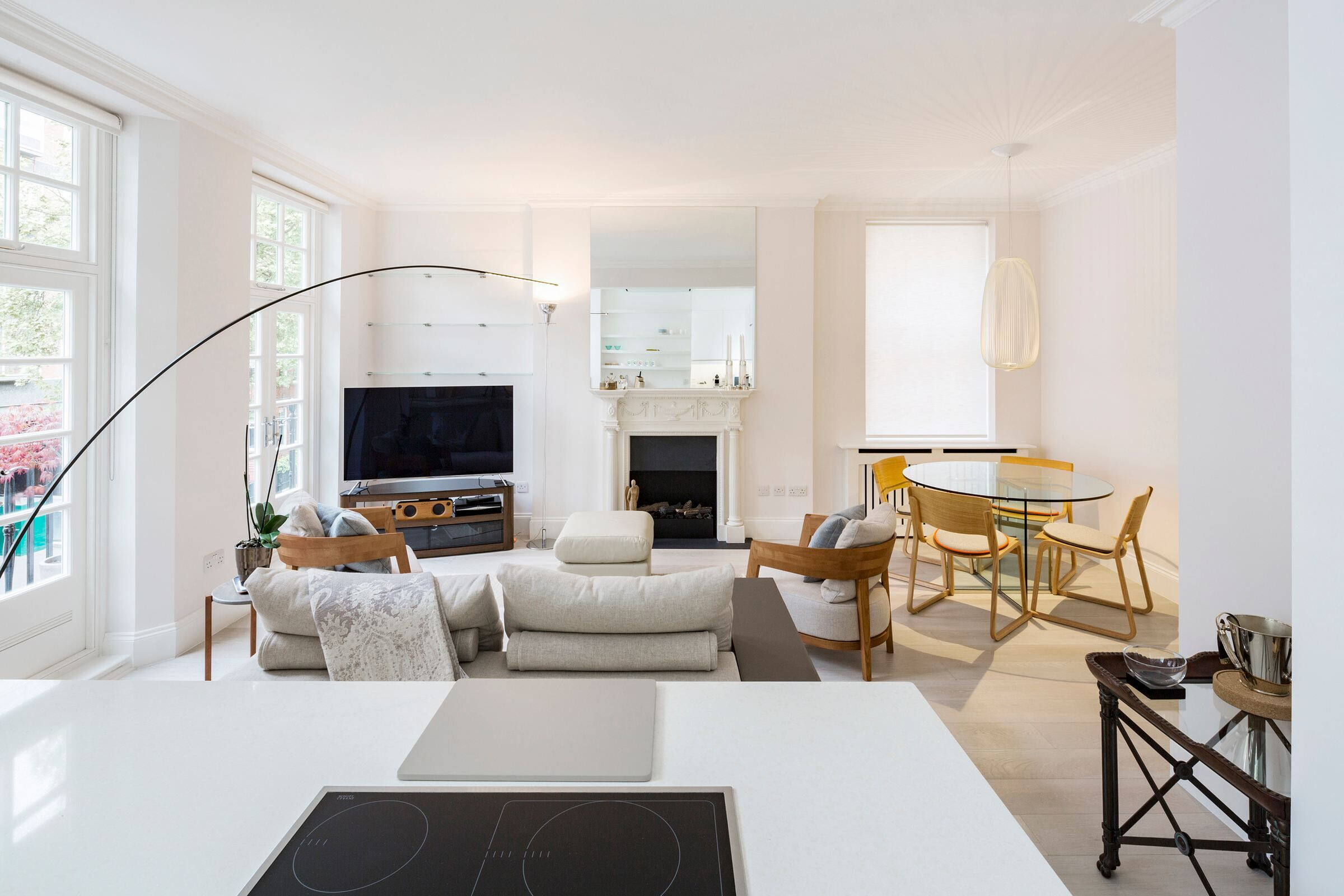 Thus, we preliminarily focused on the occupants' routine and their idea of coziness, in order to make the apartment meet their needs and become more comfortable. We then chose materials and furniture that could match their owners' culture and make this apartment a home.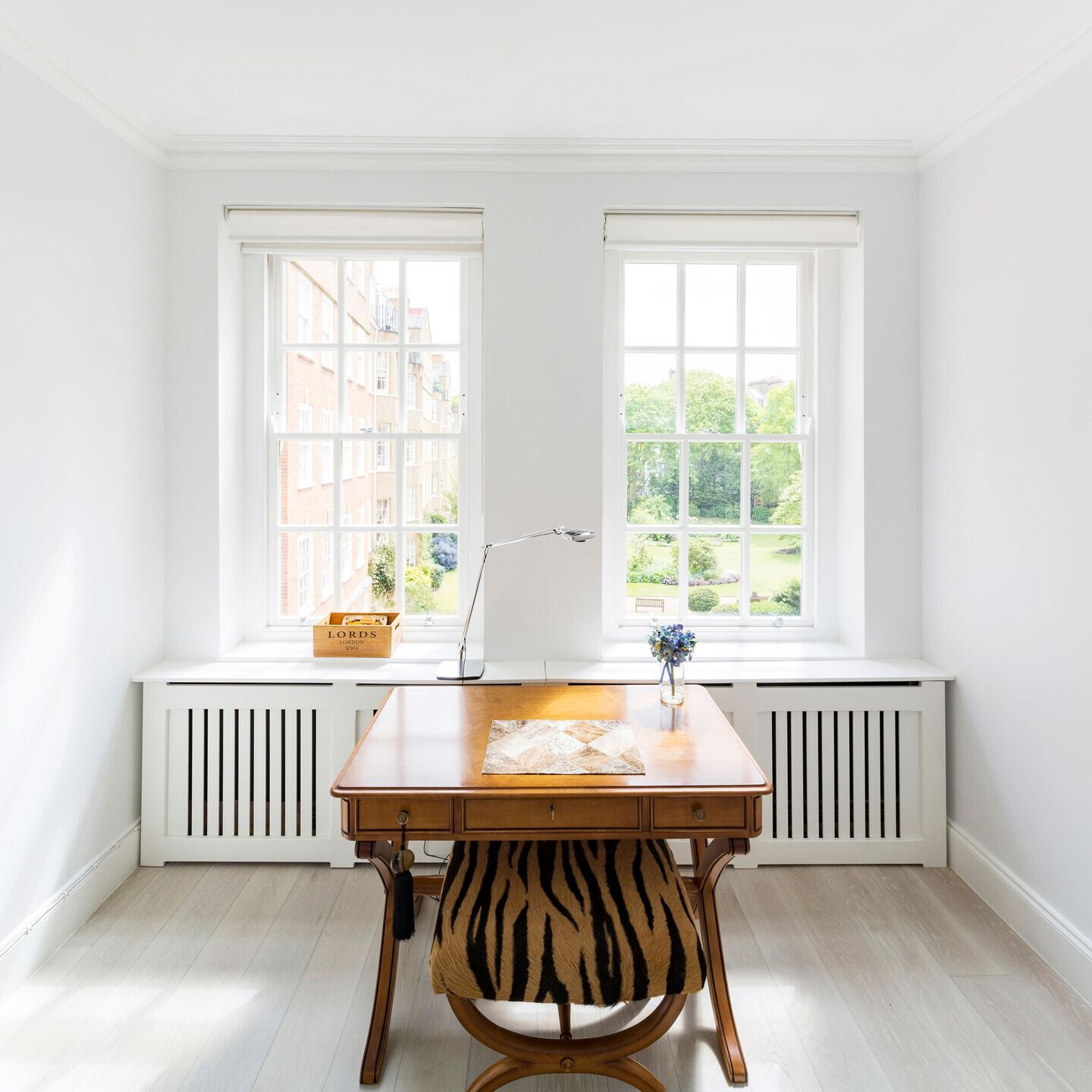 The carpet covering was replaced by a bleached oak floor that looks very contemporary and, at the same time, is extremely warm and versatile; the corridor became a little gallery for the photos of the homeowner, who's a talented amateur photographer; in some rooms, the white walls were painted in warm grey, that is enhanced by the beautiful daily light coming in through several windows ; the new pieces of furniture, all designed and made in Italy have been combined with some pieces to which the occupants are particularly attached and had brought in London from their other apartments.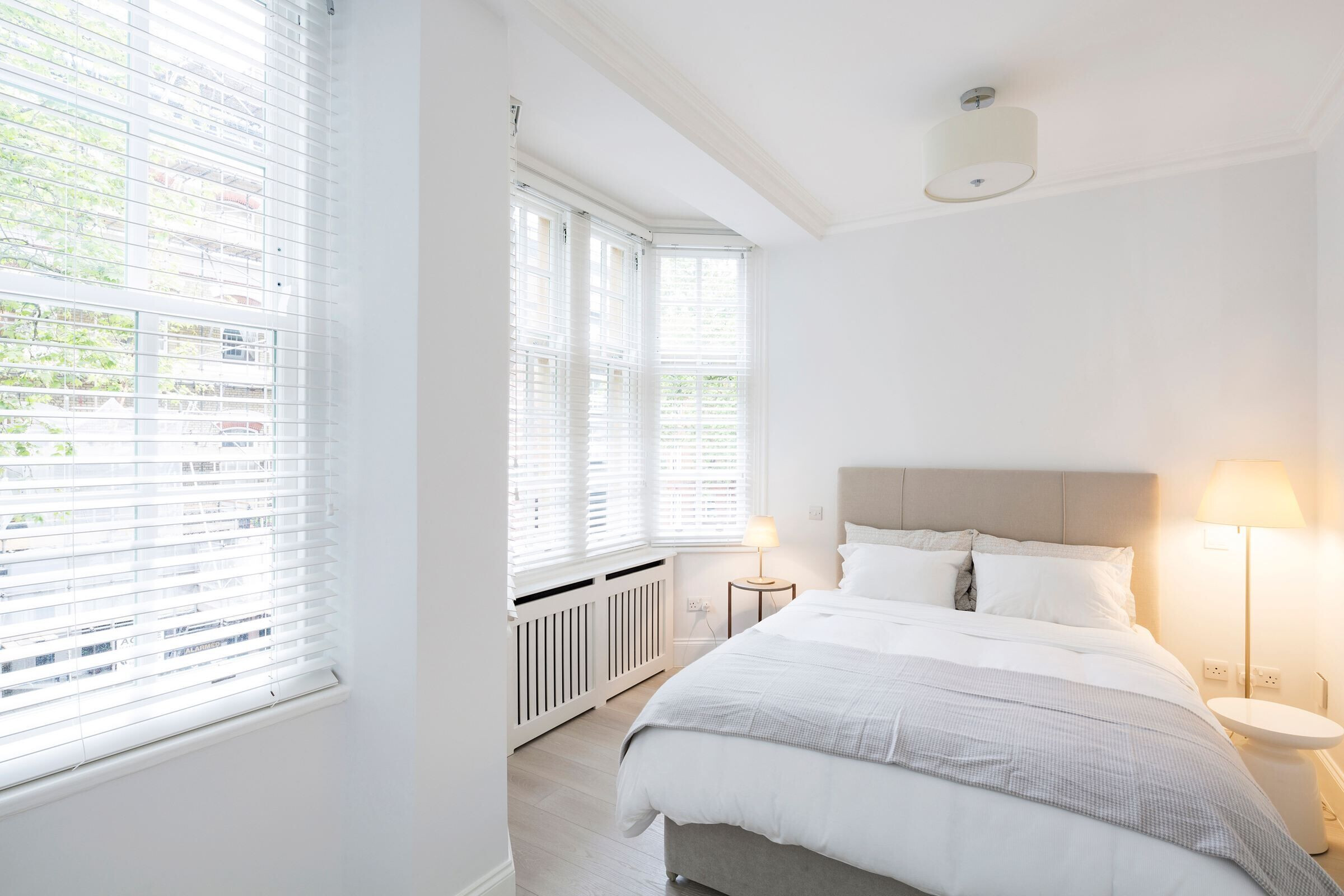 The bathrooms were both refurbished: in the en-suite one, the floor and walls were entirely covered with Carrara marble tiles, while smaller and more practical furniture was installed in the tiny bathroom of the common area.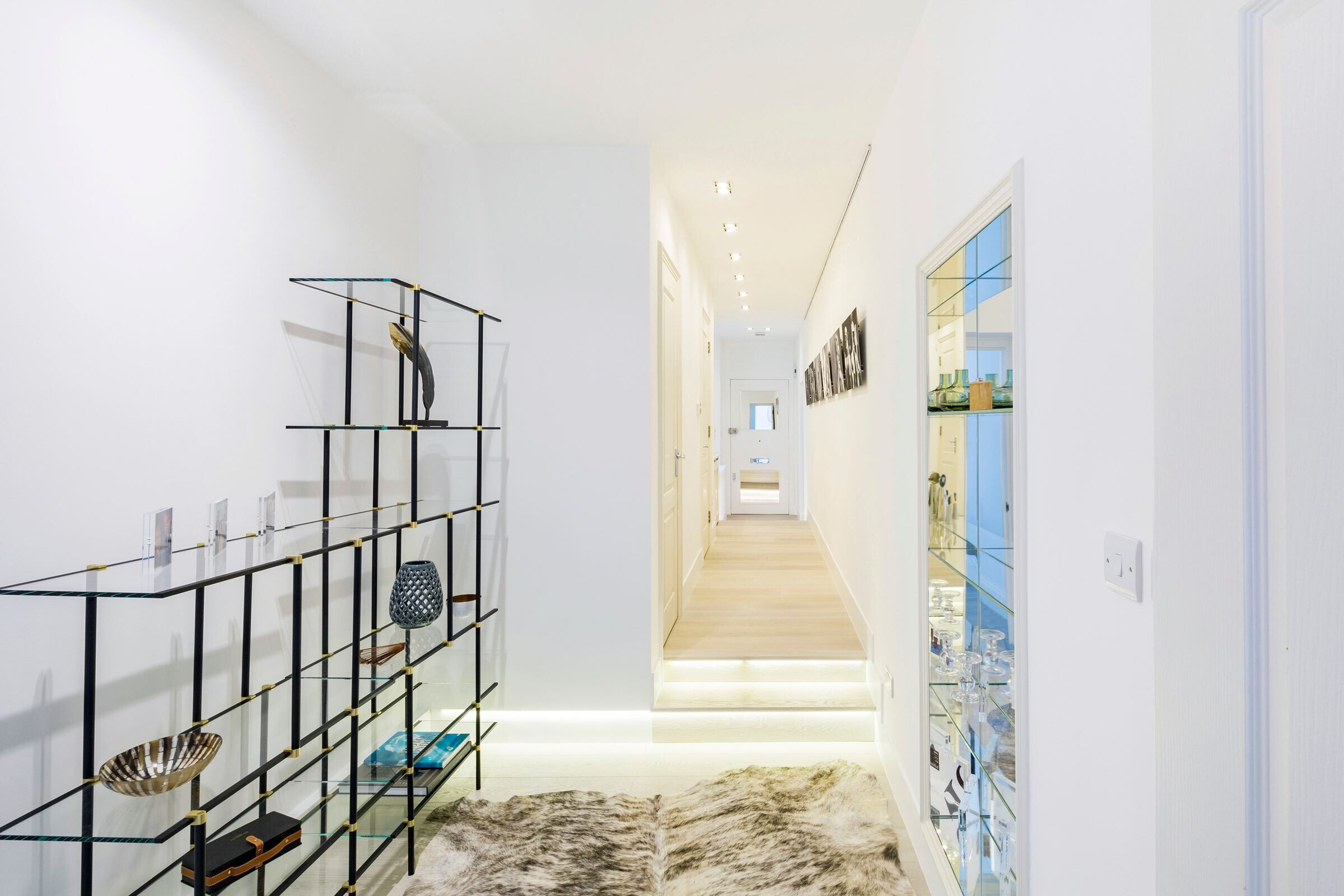 In the guest bedroom, the wardrobe doors were covered by mirrors that reflect the colours of the outside garden; the lighting was completely rethought too.The interiors were thus entirely redesigned and now have a well-defined personality, matching the taste and lifestyle of the occupants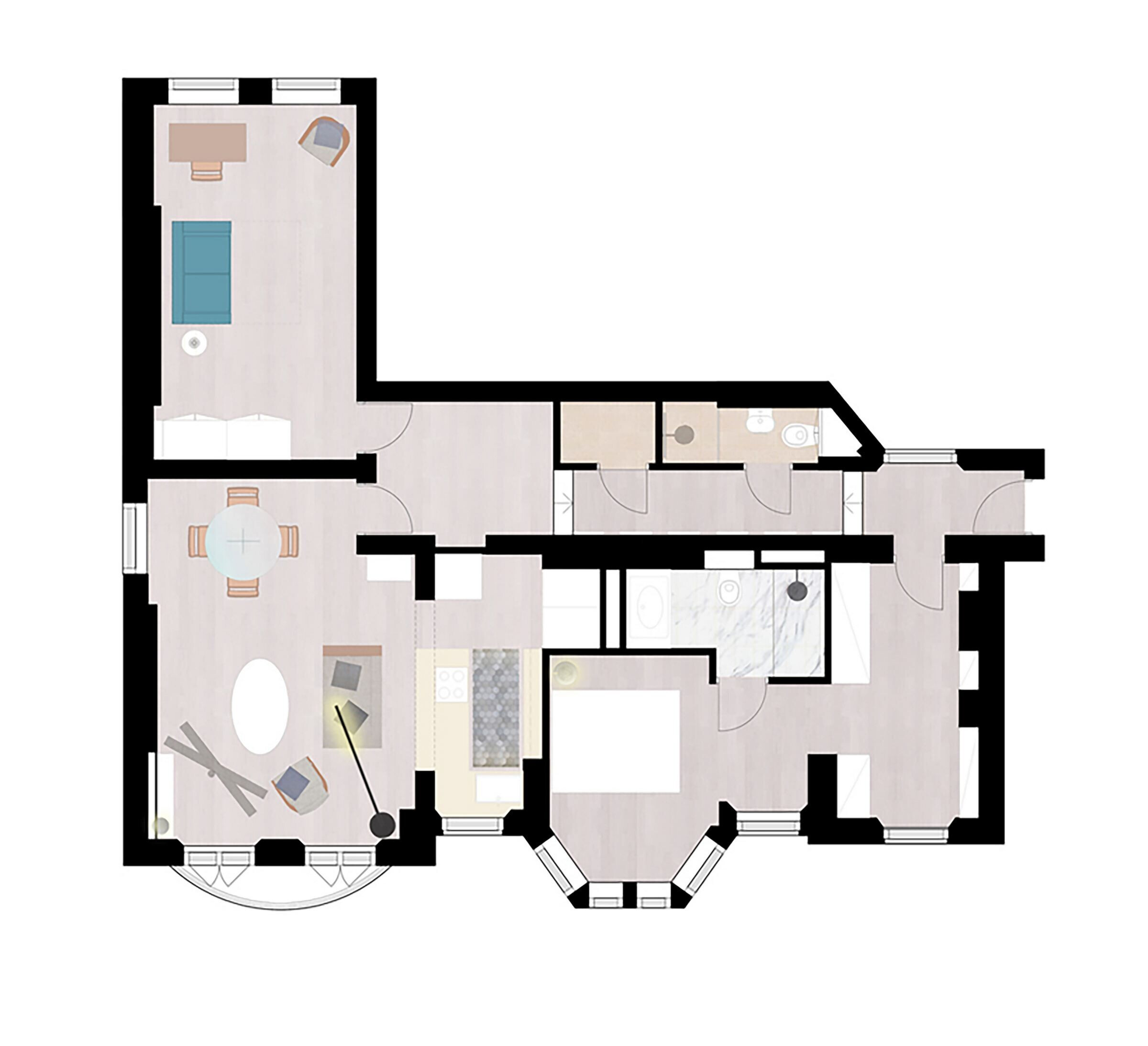 Material Used:
1. Flooring: wooden floor
2. Interior lighting: Yumi by Fontana Arte; Flûte Magnum by Fontana Arte
3. Interior furniture: Groundsiece sofa by Flexform; Eros table by Gallotti&Radice; Drizzle library by Gallotty&Radice