The brief is laid out around two covered courtyards located to either side of the circulation shaft that ensure light and ventilation throughout the building. Inside, the ground floor houses the reception, the canteen and a large entrance that acts as a foyer for the assembly hall and can host exhibitions and other activities. On the first floor is a Women's Information and Attention Point and other social services. On the rest of the floors—there is a total of four—offices and spaces for local bodies and associations are laid out around a central shaft.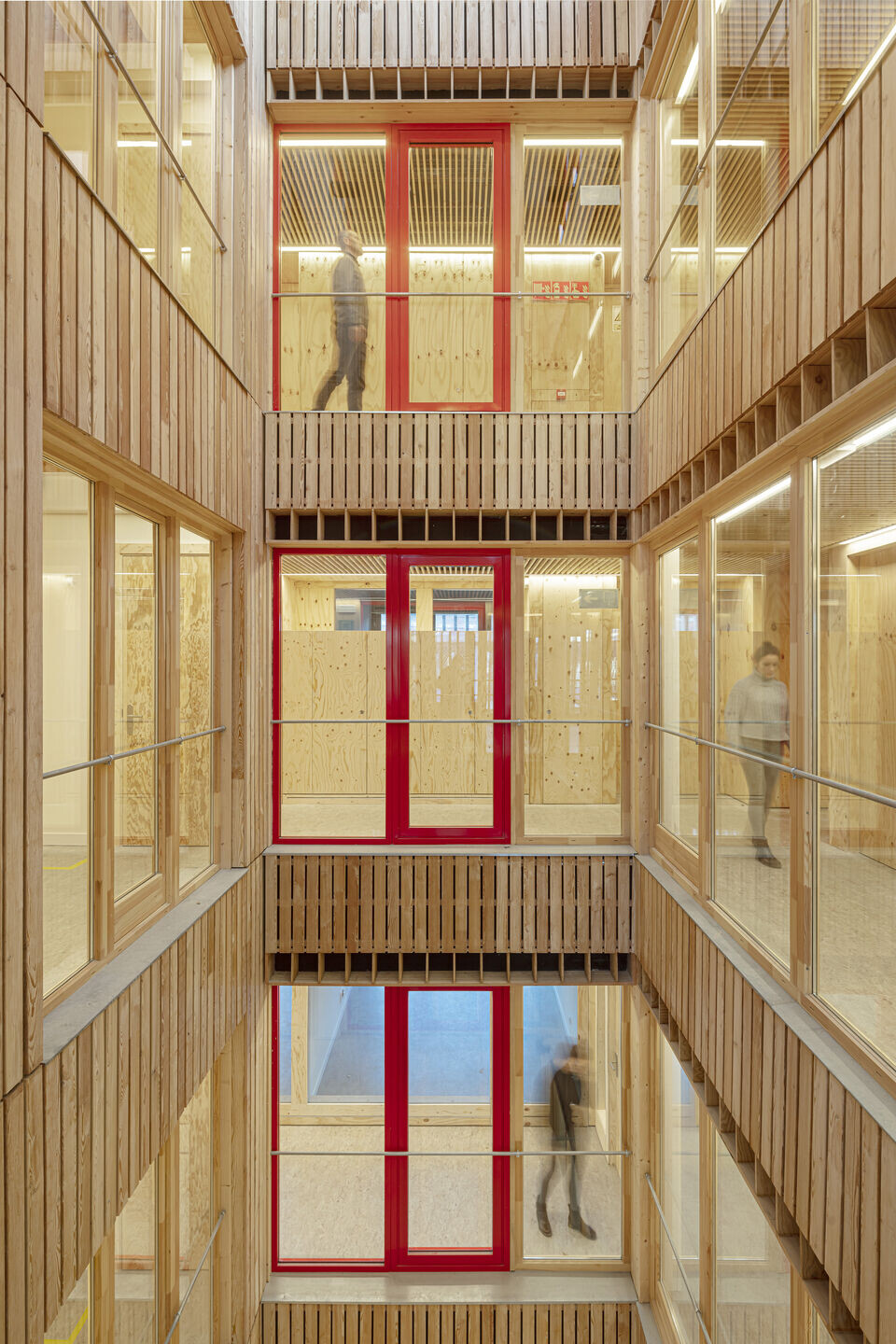 As this is the first building in the future complex, to avoid creating a major contrast with upcoming projects Haz Arquitectura has opted for a simple, abstract outer design that opens up to a future plaza that will link the various facilities.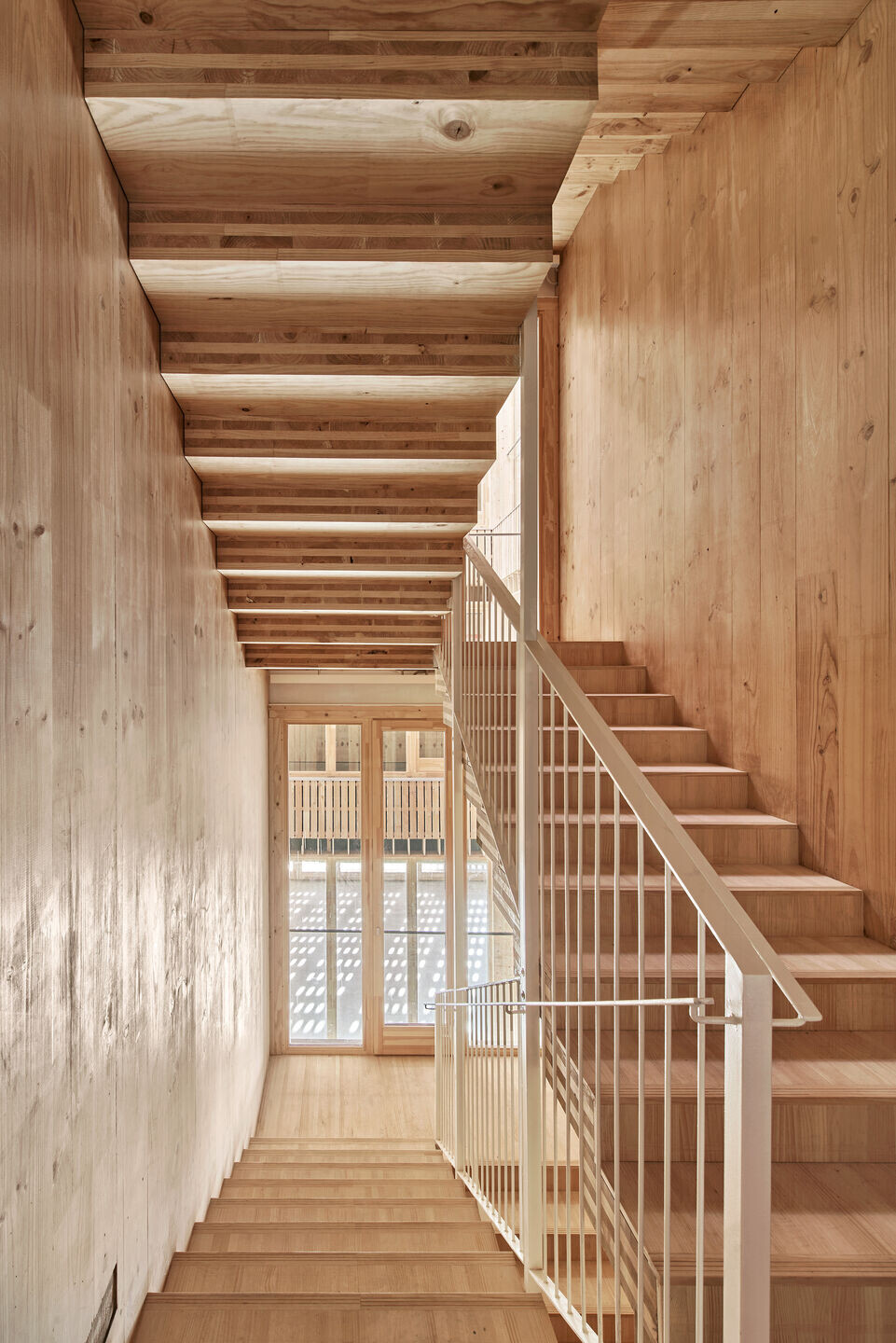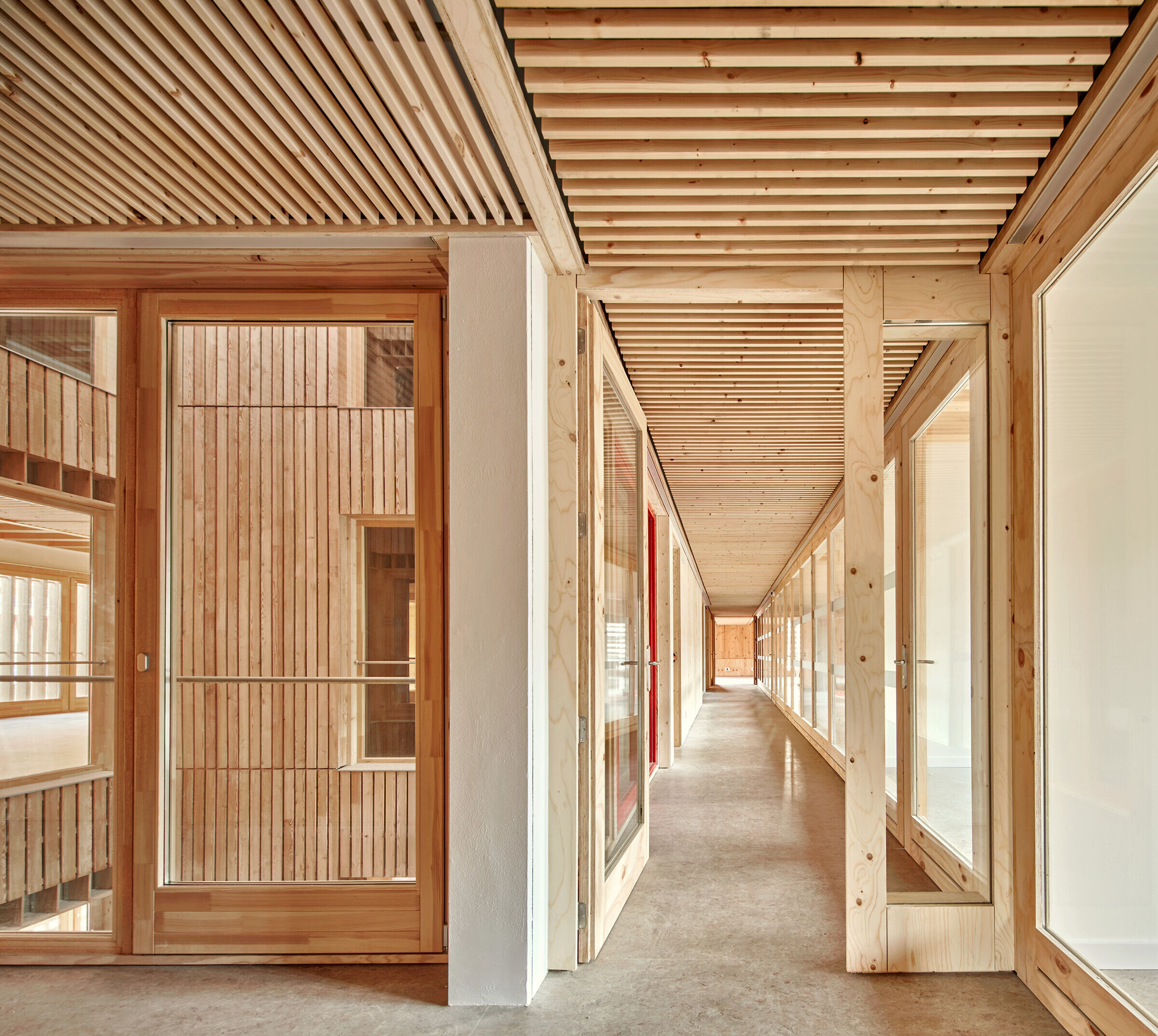 The most used material in the construction of the centre is wood. The architects made this decision for various reasons. Firstly, given the rather hostile location of the new facility—on the city's outskirts near one of its busiest traffic hubs—they considered that the comfort transmitted and provided by wood would give the volume warmth. In addition, they took into account the fact that in terms of energy, it would combat the environmental impact of its carbon footprint, since wood enables the building to absorb CO2 throughout its useful life.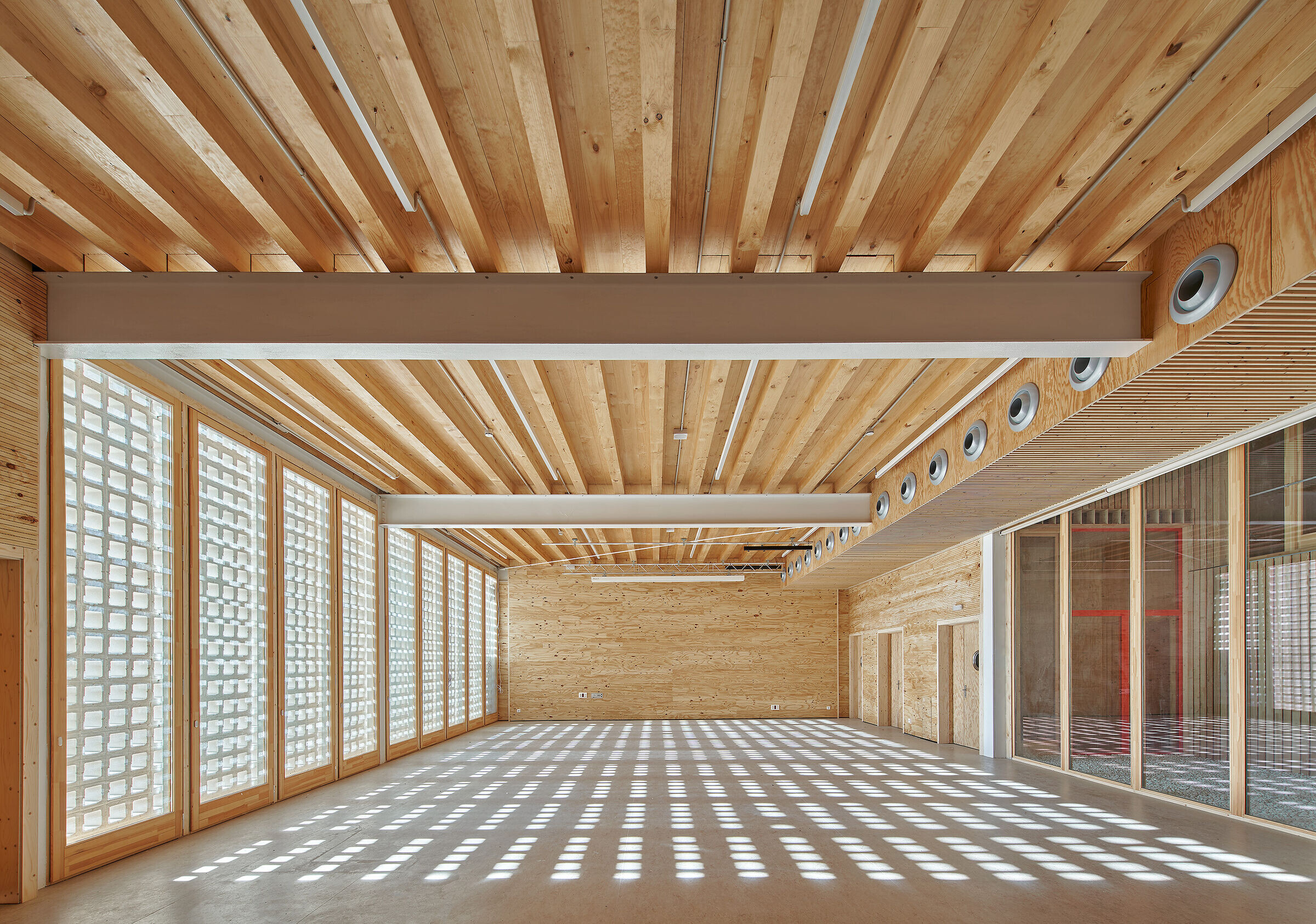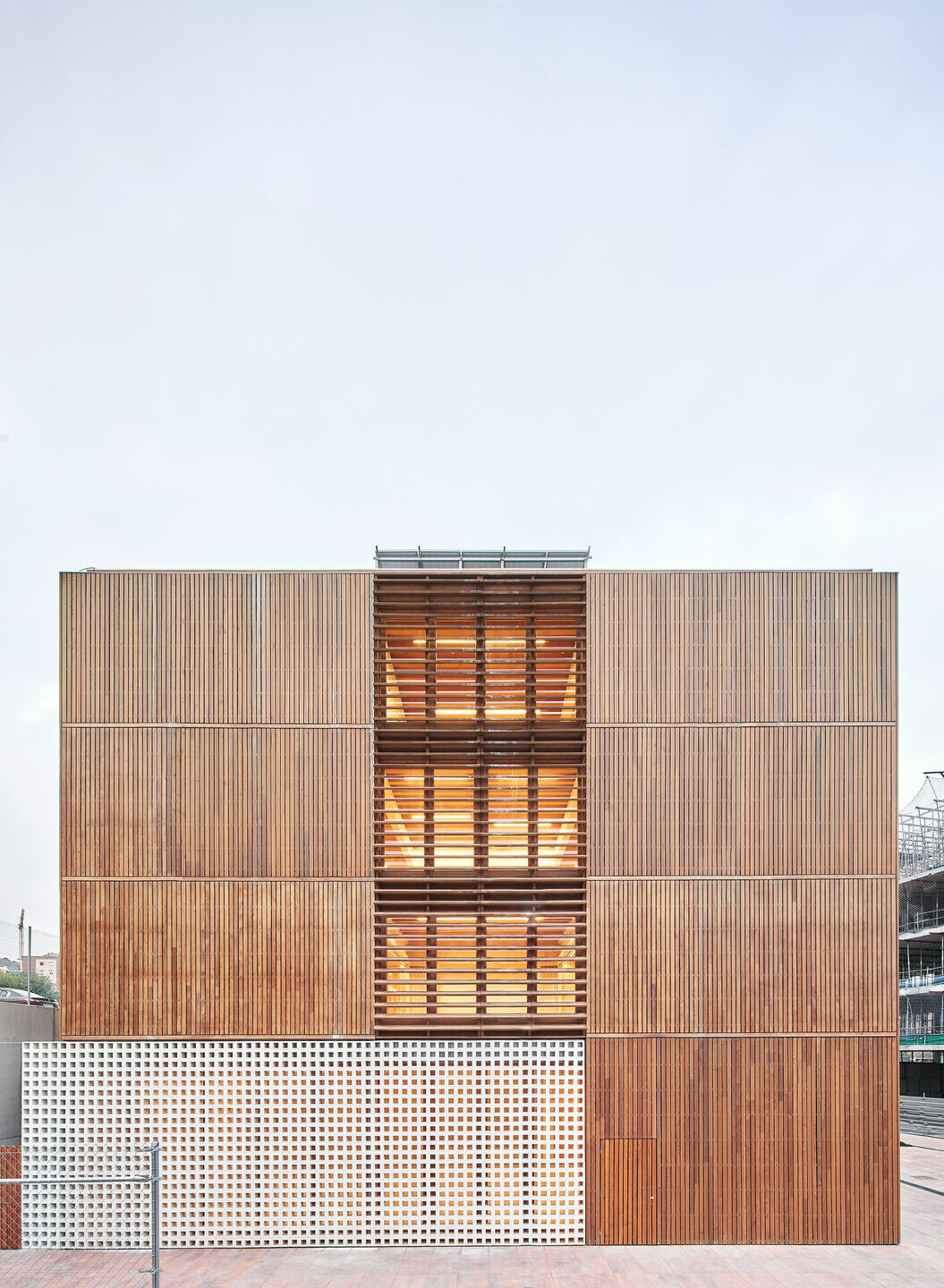 Team:
Architects: HAZ ARQUITECTURA
Structure: BAC Engineering
Contractors: Copisa & Solvetia
Installations: Proisotec SLP
Photographers: José Hevia & Adrià Goula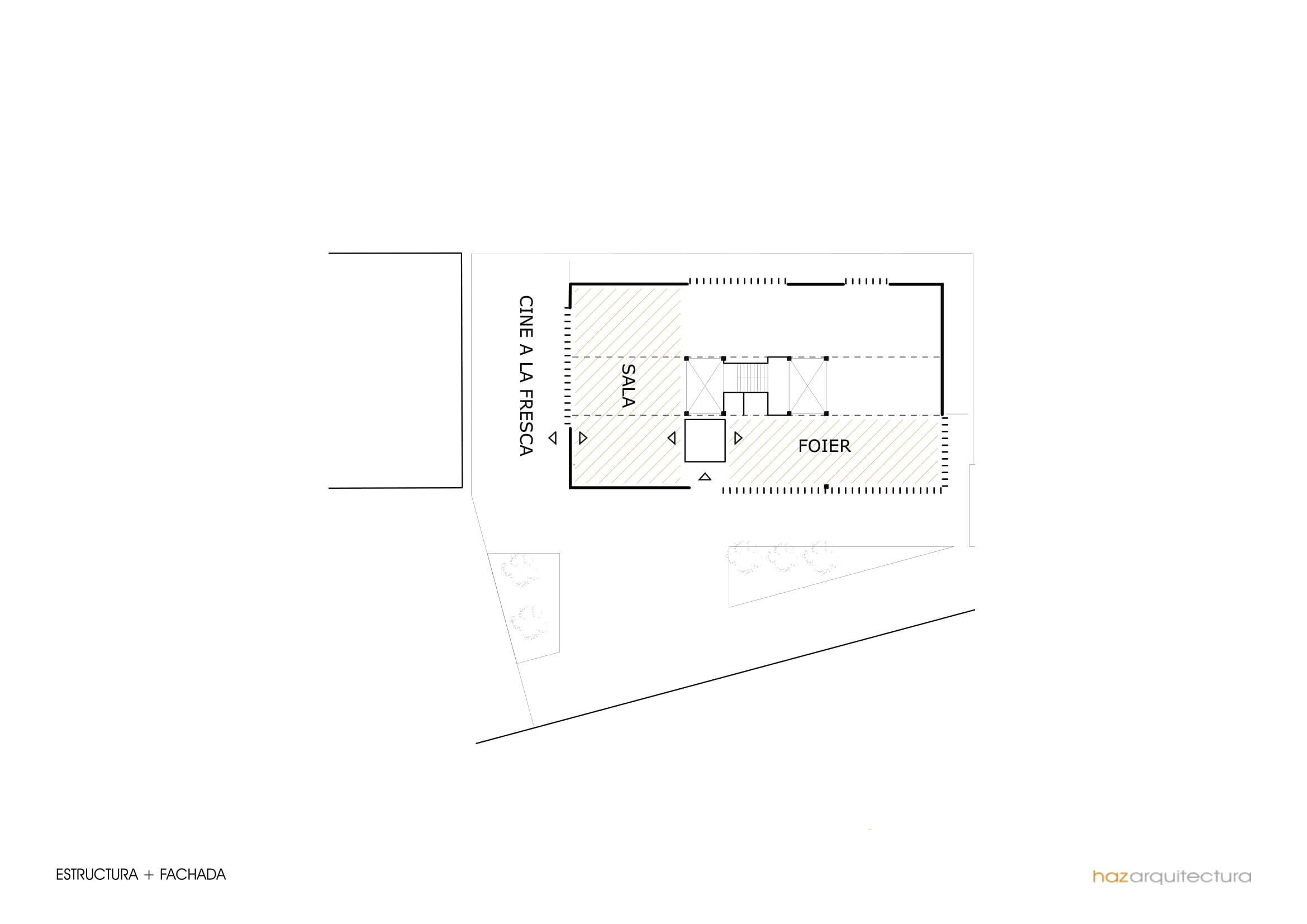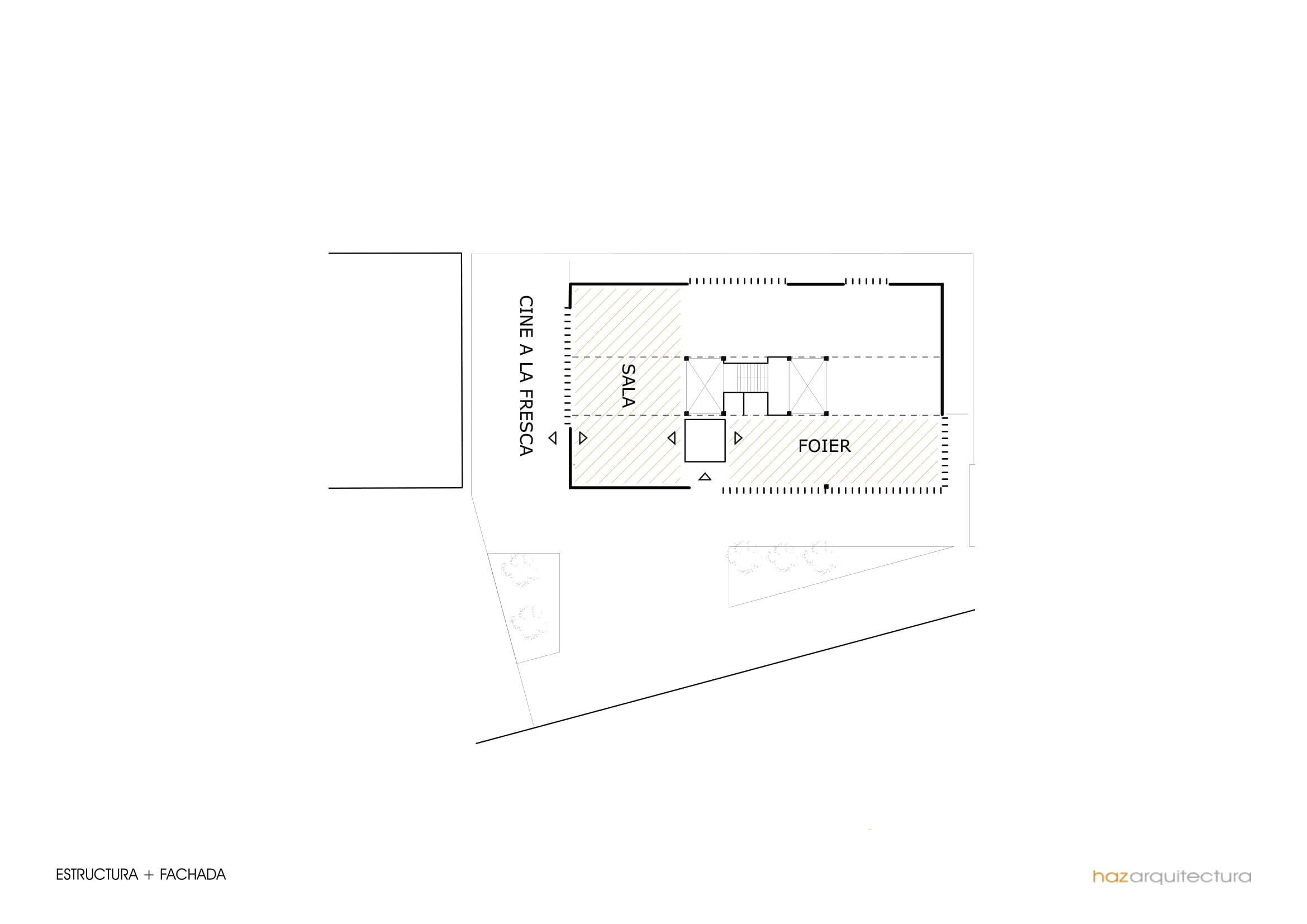 Materials Used:
Facade cladding: Wooden slats/ autoclaved larch wood/ Egoin
Flooring: roll linen/ linoleum/ Tarkett
Doors: Wood/ solid melis pine wood/ Madema
Windows: Wood/ solid melis pine wood/ Madema
Roofing: mass porous concrete/ filtering lightweight concrete/ Tennisquick
Interior lighting: led strips/ warm led 2800k 21w/m/ standard product
Interior furniture: standard furniture/ standard catalog furniture/ Actiu
Structure: steel and wood skeleton/ steel and wood structure CLT/ Quintana + Egoin
Geothermal: canadian tubes/ underground canadian pipe coil/ Rehau