The owner wants to renovate his old office to be fresh and modern with a compact space.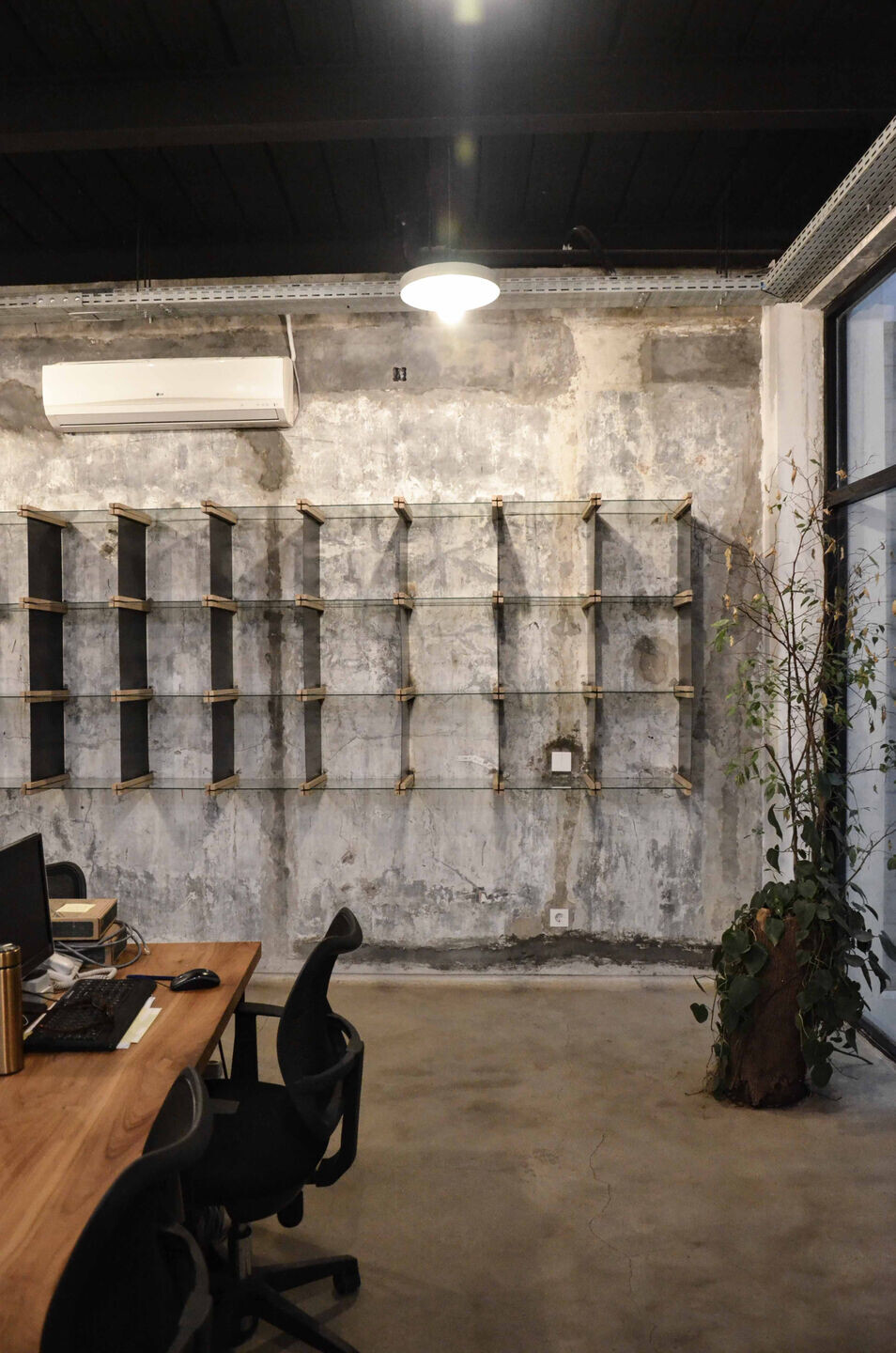 Some of the existing wall cannot be change so instead transforming the space into a completely different impression, we try to achieve old and new impression. The existing wall is washed by unfinished look but new partition is washed with finished look.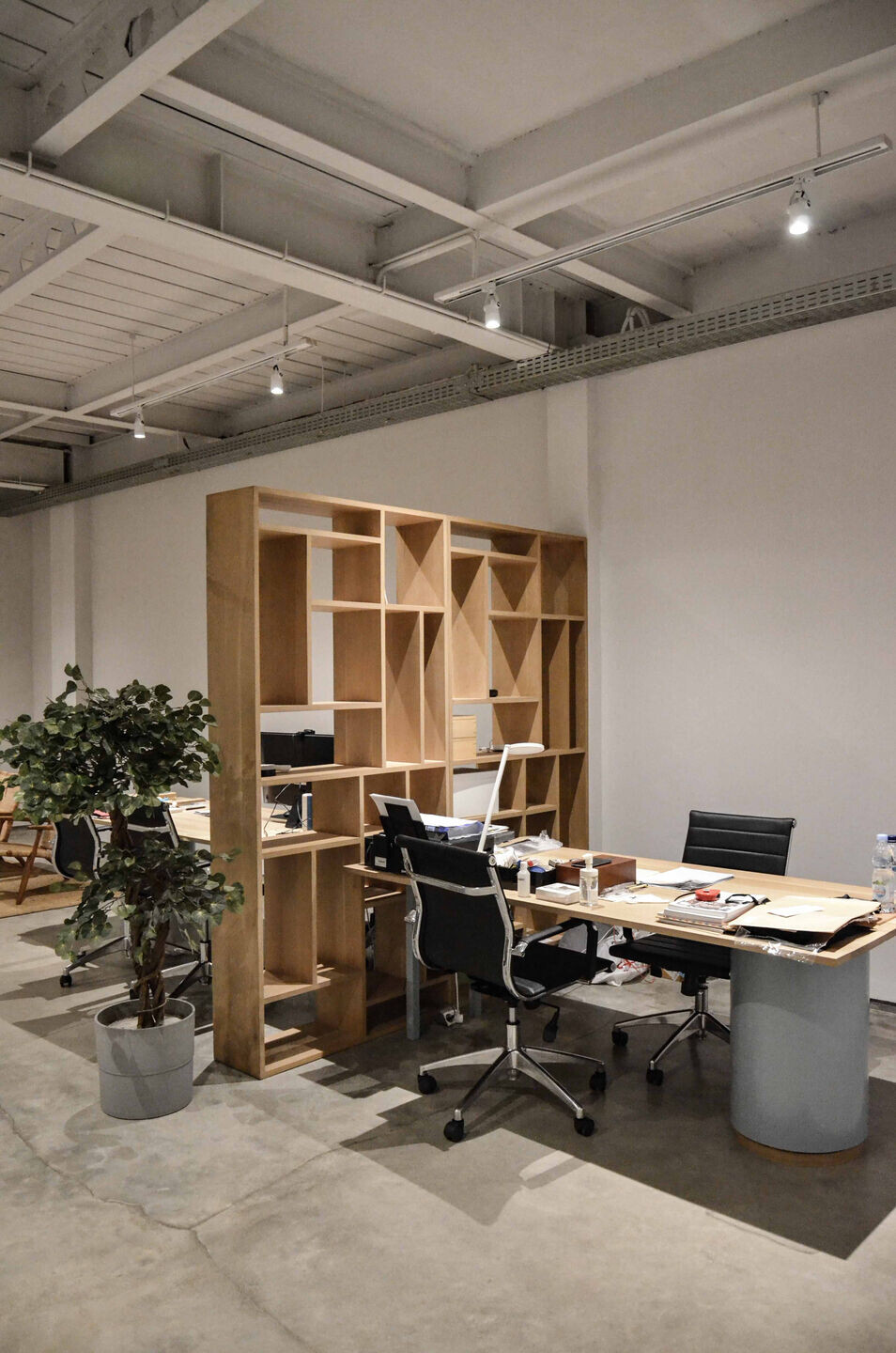 Plafond are eliminated and unframed glass is used to enlarge the office space. Some partitions are replaced with bookcases to give a multifunction office use.
Concrete and white paint are the main materials chosen to obtain fresh impression in the new design. Wood furniture and warm white lighting color is used to give more natural design. Tropical plants become part of the design as a biophilia concept so that relax feeling can be achieved by employees.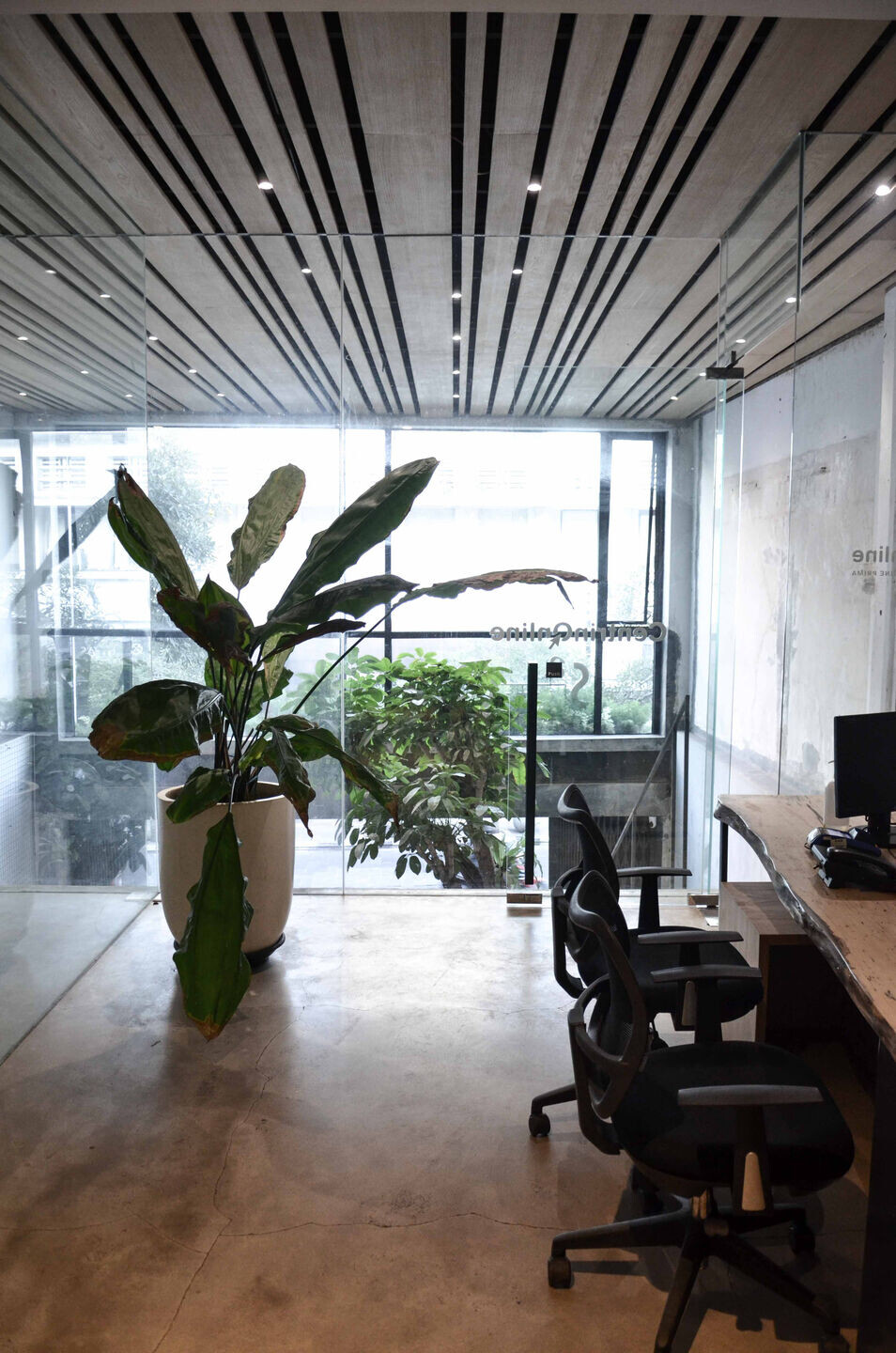 Team:
Architects: Oi Architect
Contractor: Bambang, Andri
Photographer: Raymnod, KIE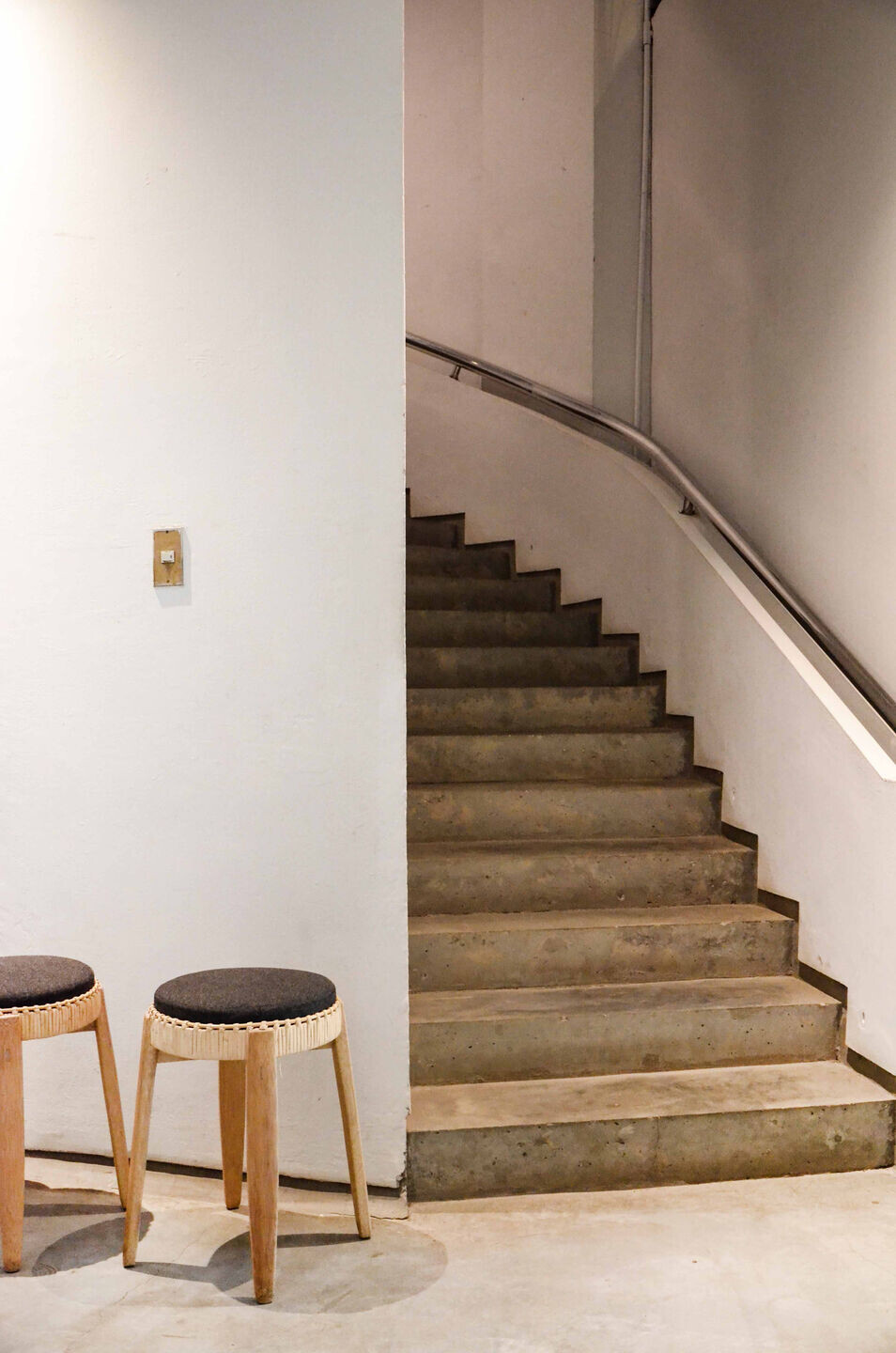 Materials Used:
Flooring: Flexseal
Windows: Asahimas
Interior Lighting: Philips
Interior Furniture: Wood Veneer, Ikea
Sanitary: TOTO
Fittings & Accessories: Blum
Accessories: Santai Furniture