The former tithe barn, built in 1500, forms the center of Derendingen together with the late Gothic Gallus Church, the former village school and the wash / bakery. A group of three families bought the building and took the risk of building a joint venture into a cultural monument.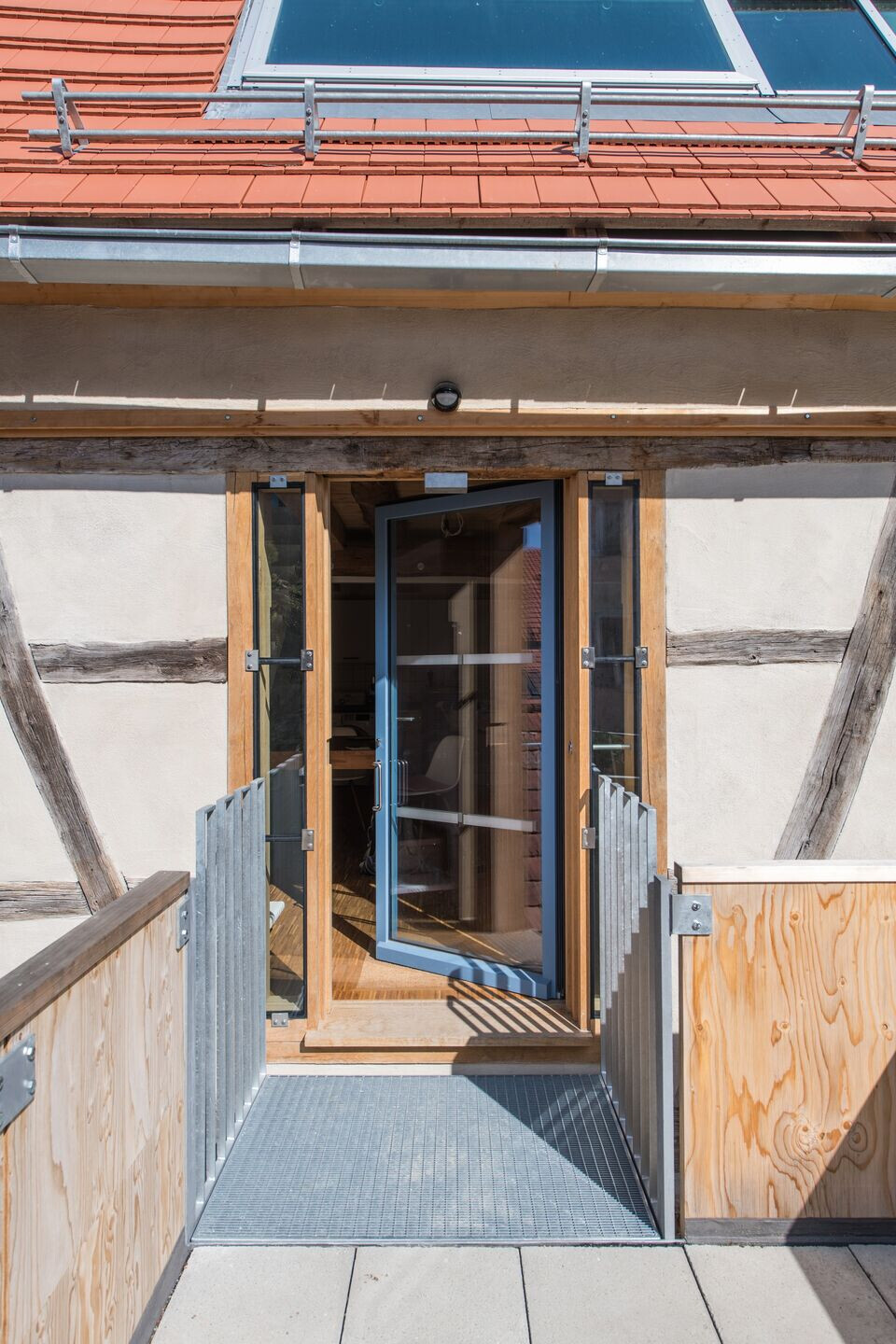 In the fundamental conversion of the barn, which had not undergone any noteworthy changes in the 20th century, the existing stock was the decisive guideline. In addition to preserving the substance of the oak framework from the construction period, it was also about experiencing the old spatial effect.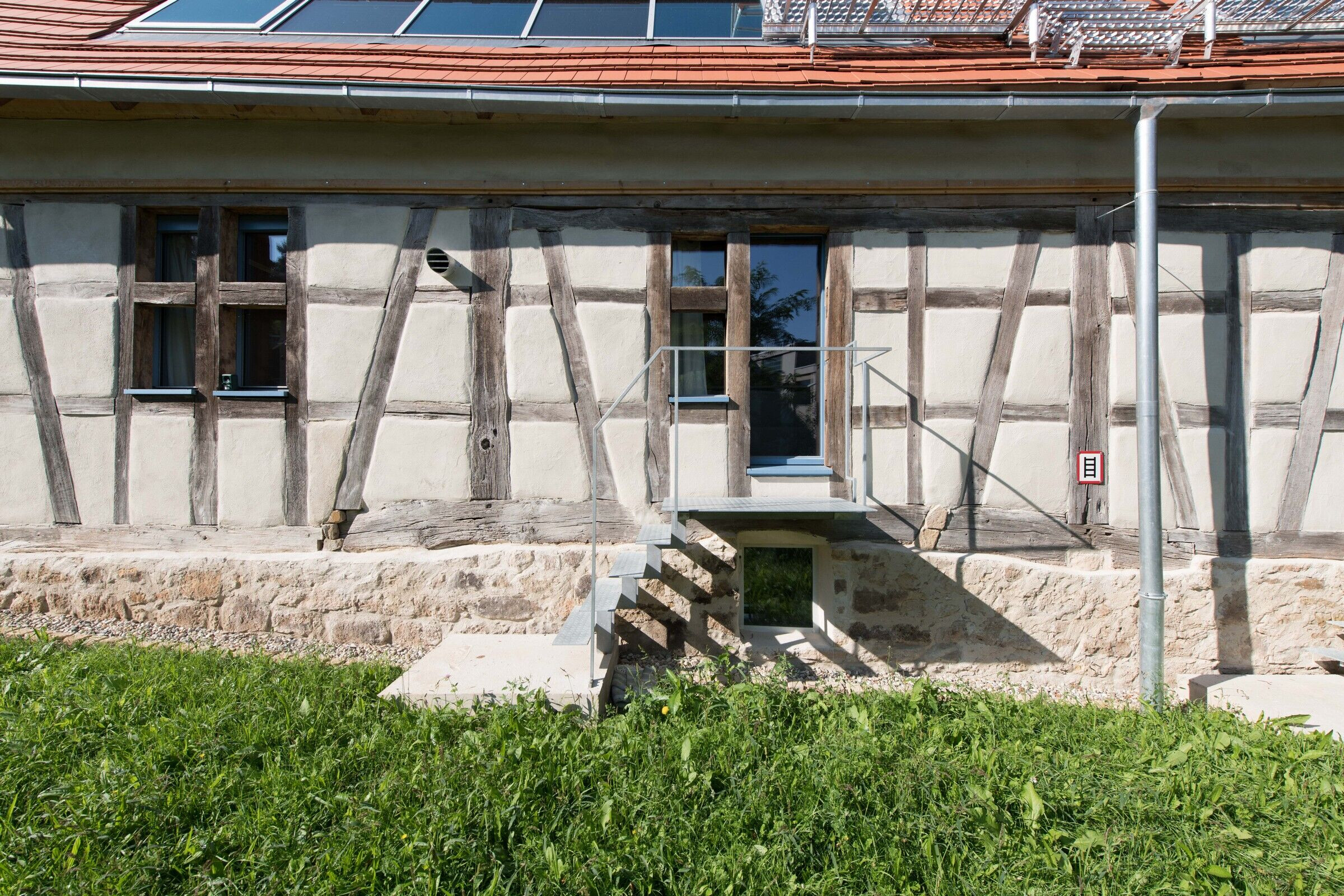 The mirror-symmetrical threshing floors have been preserved in the living halls and the former barn doors allow generous exposure. In the office and the attics of the apartments, thanks to the above-rafter insulation, you can see the generous storage space under the roof truss. The ribbons of skylights that run over the preserved rafters indicate that the building has demonstrably never had dormers.
The visible framework remains visible in the townscape thanks to a capillary active interior insulation plaster and an adapted building structure. New openings in the facade are cautiously inserted into rectangular compartments. The special construction of the windows is hidden behind the beams in the insulating plaster level.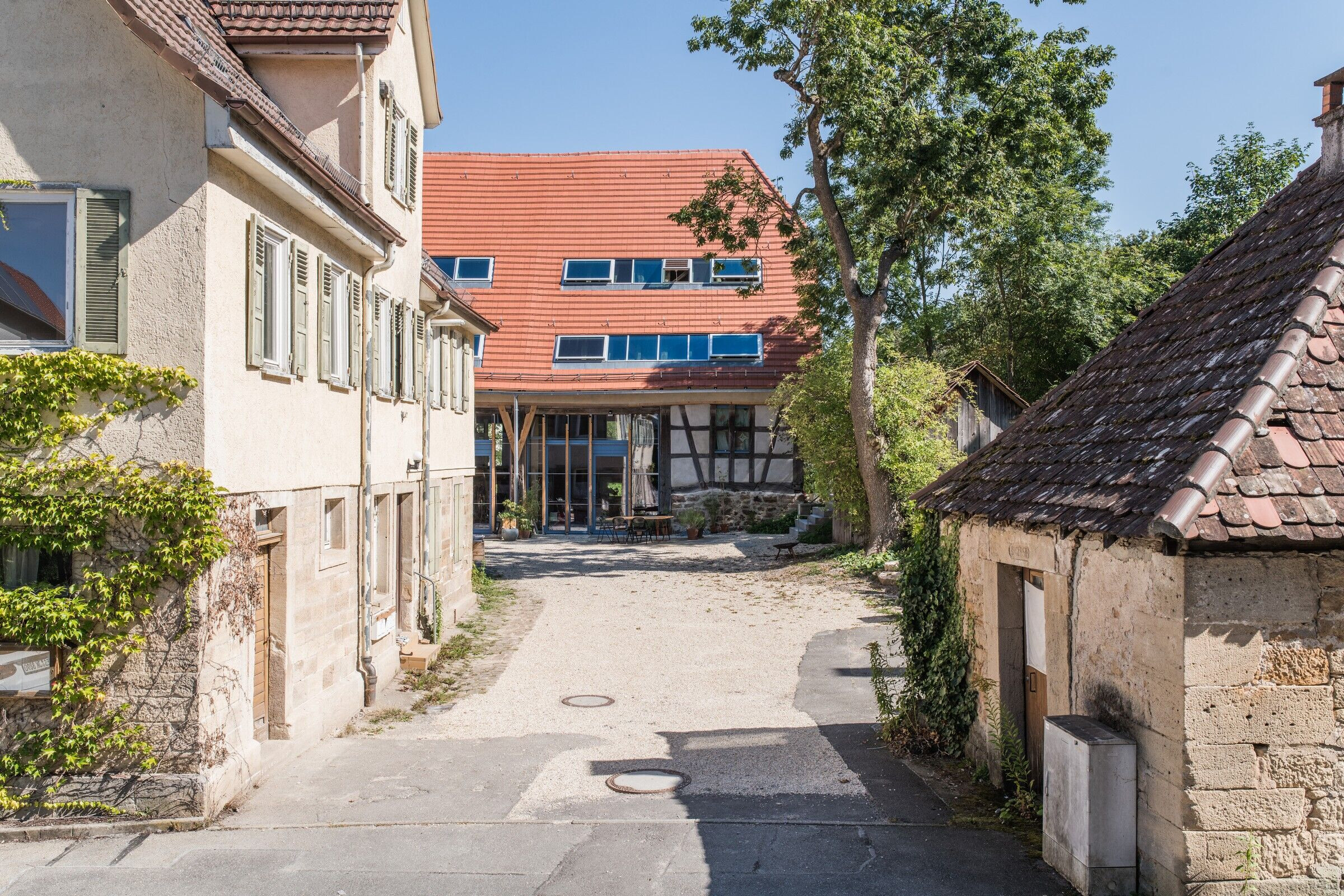 Under the given boundary conditions, a KFW monument level was achieved in terms of energy. The basis was the carefully coordinated measures in terms of monument preservation and building construction, such as roof and floor slab insulation in new building quality, interior insulation maximized in terms of building physics, highly insulated 3-pane heat protection windows, controlled ventilation and low-temperature heating with gas condensing. In addition, the preservation of the gray energy of the structure and the intensive use of new wood must be taken into account.