Brief
In 2016, our office was visited by the representants of a big Warsaw pharmaceutical company. We discussed an adaptation of an industrial storage building into an office building with a fitness studio with a low budget at our disposal. From the beginning we have supported our clients sustainable approach and the idea of conversion rather than creation of a new building.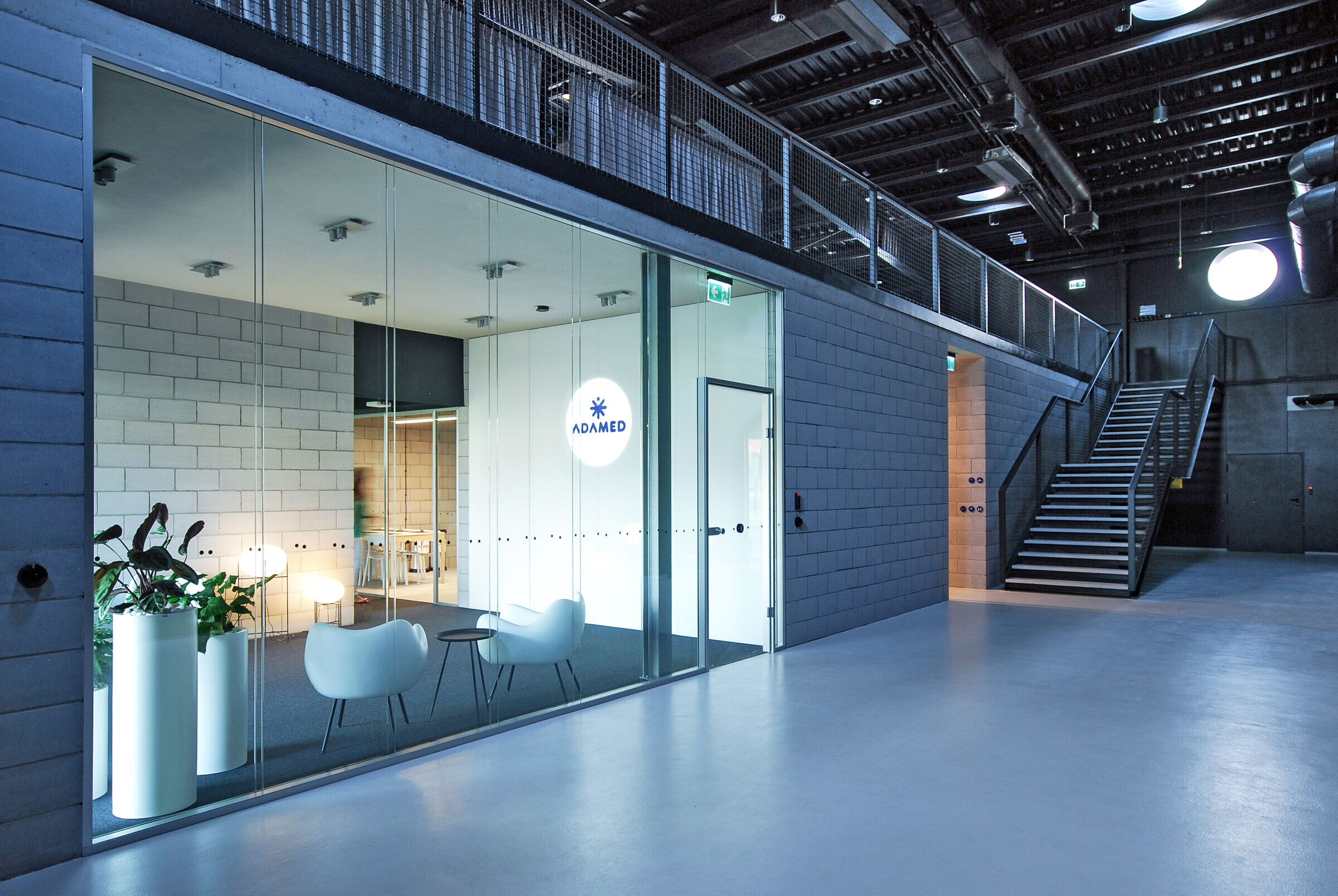 Concept
Client's initial idea was to arrange the high hall into offices and fitness studio. We designed two options: one following the Brief and the second one proposing to divide the hall into two stories. In the second option, the ground floor houses spacious offices with a surrounding greenery view, conference rooms, social room and toilets. In this way, it could achieve a big recreation room that spread to the whole mezzanine without any additional support. We surrounded the listing gym with a curtain, that enables separation during banquets and conferences. Gym's B'O'H with independent access was localised on the ground floor by the toilet block. Both levels are linked by a double-height hall with a staircase. The Client was very surprised with this solution and went with the second option.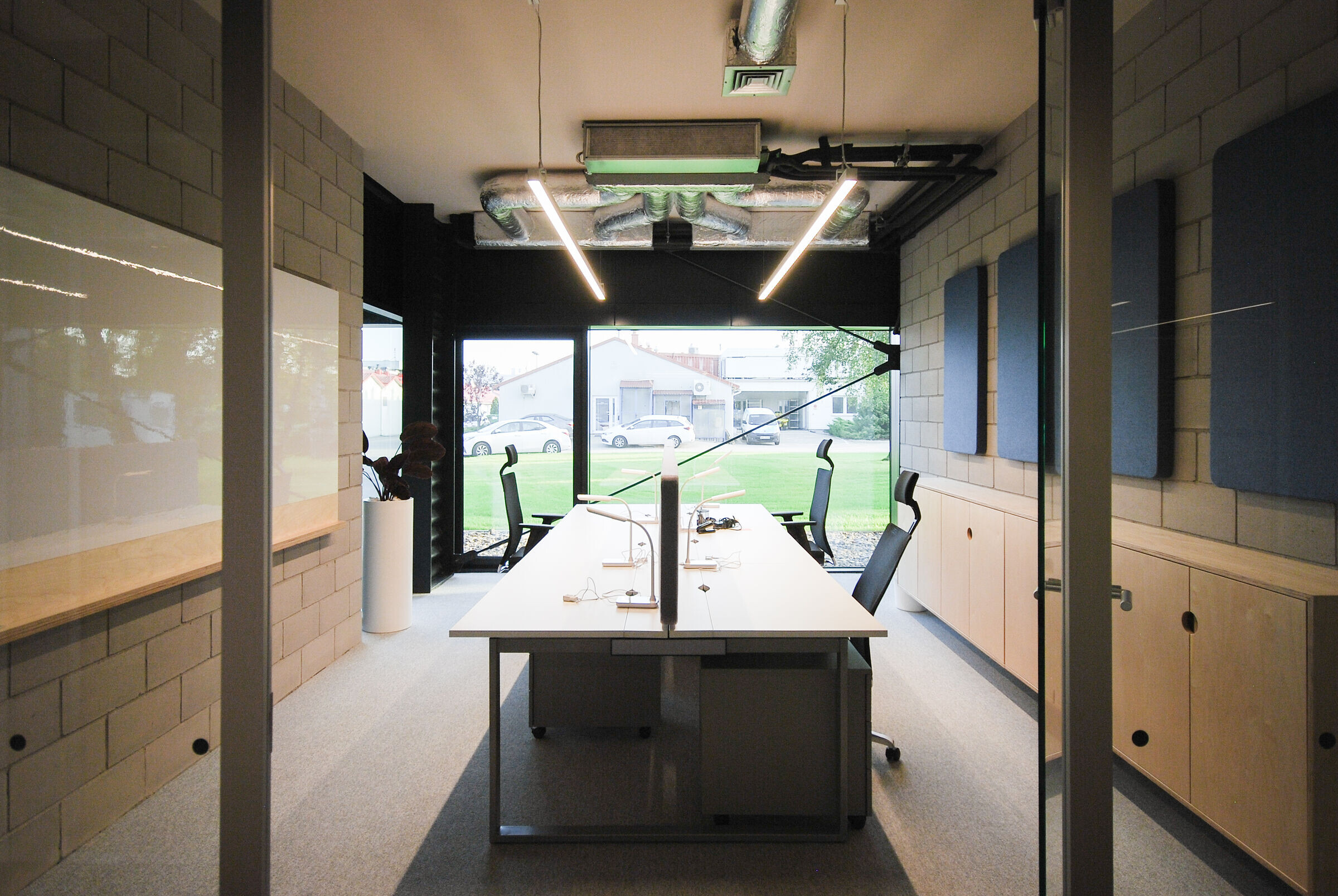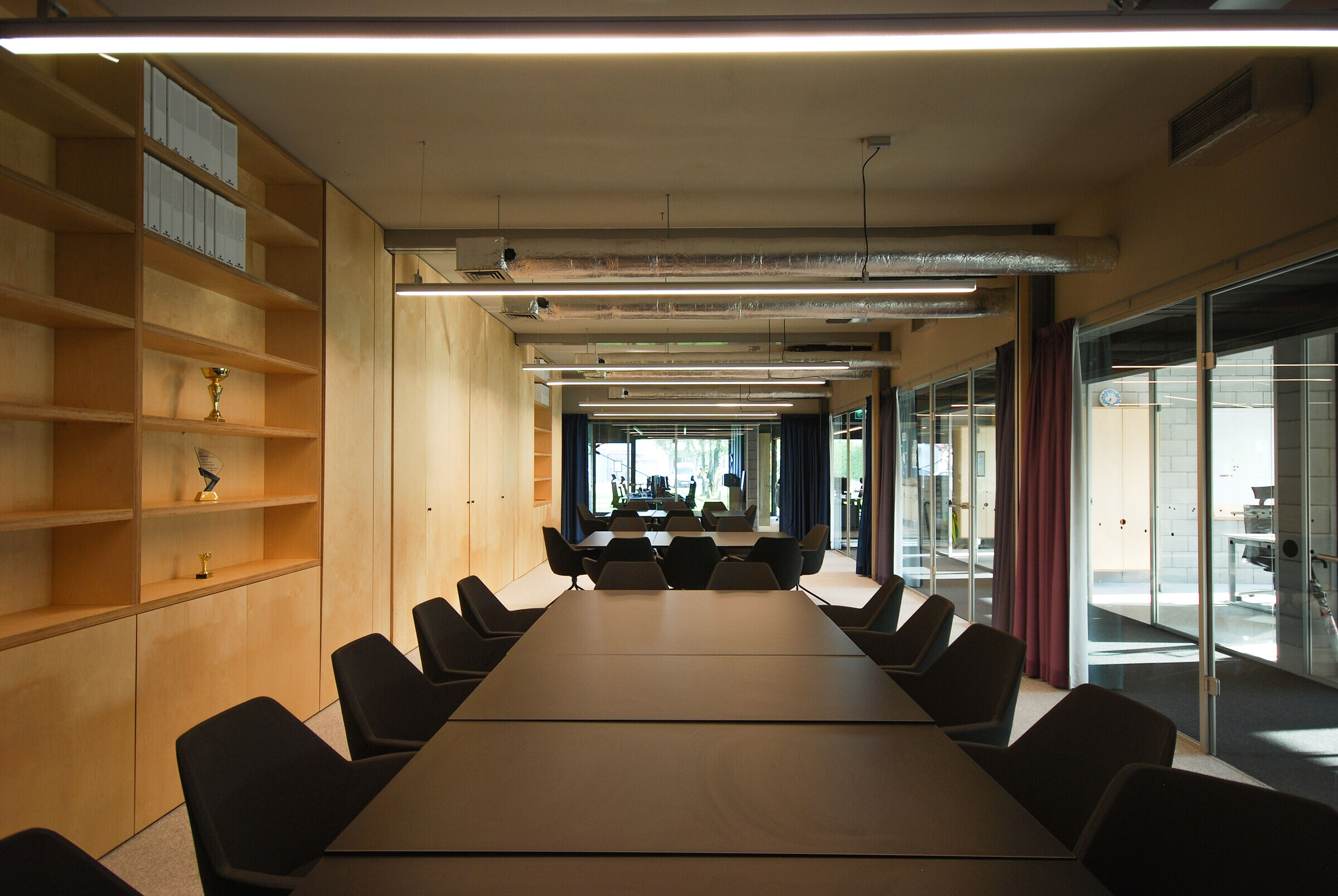 Design and construction
Low budget led to pragmatic and affordable material solutions.
We decided to replace 90' elevation panels with the metallic multi-layer panels. The roof remained untouched due to its existing structure being very economical and expensive to replace. It was painted with the anticorrosive paint in colour matching the facade. The new glass facade on the ground floor protrudes the panels. Round polycarbonate skylights were chosen as a low-cost solution for providing sunlight to the mezzanine. Their placement reflected the building structure.
Slab and walls were painted dark. One wall was left without a finishing, exposing the concrete blocks. The conference rooms were divided with movable walls and receive additional lighting through the glazed corridors. Mechanical and electrical installations were replaced.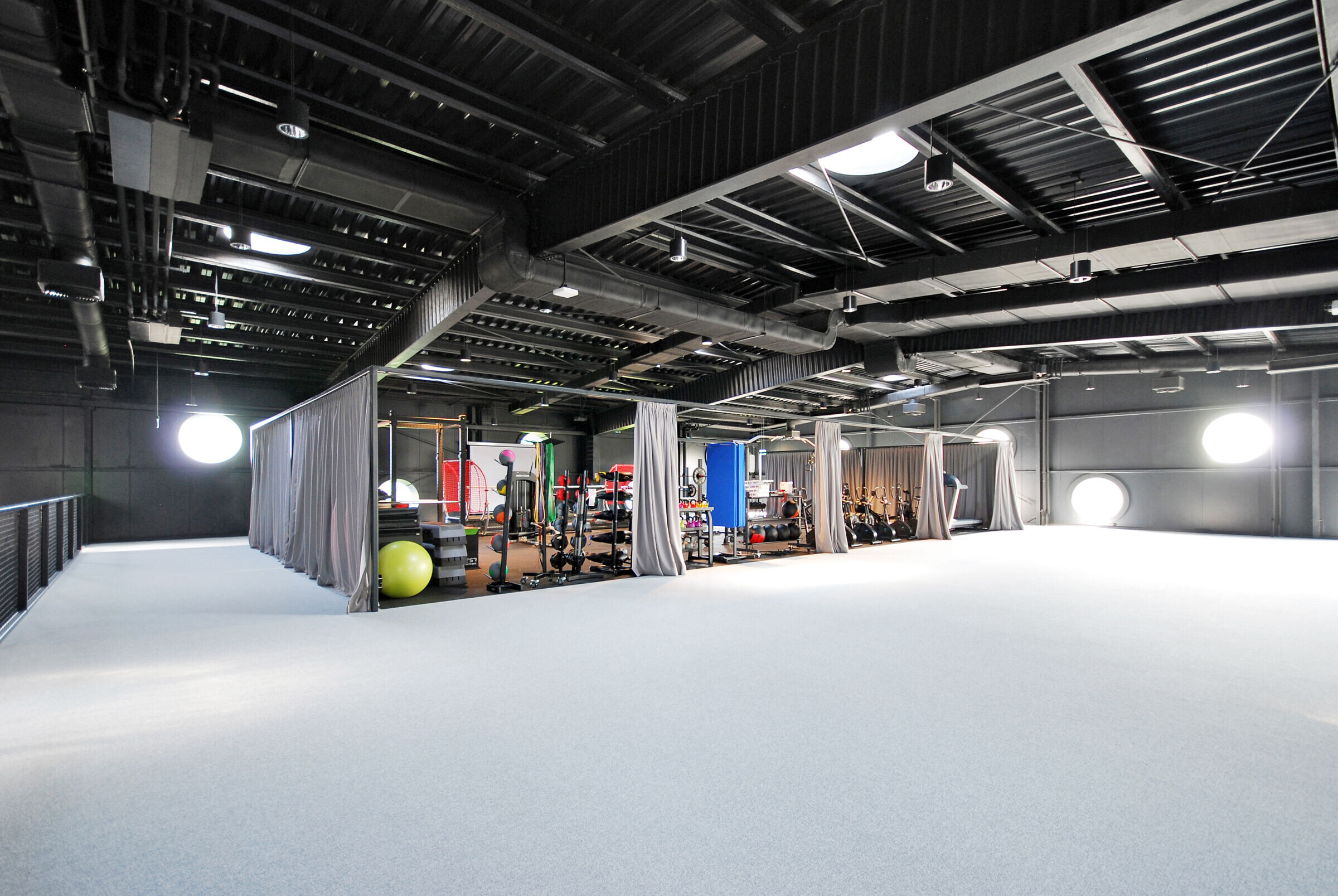 Second life
This building demonstrated how even with a low budget, a whole new life can be brought to an inconspicuous storage building. Today it is an everyday workplace for the company's management and the fitness studio serves all the employees well. We are delighted that it was possible to create a distinctive building within the monotonous suburban industrial build environment. Facade resembling a pack of tablets can be loosely associated with the company's business.