Spanning over seven rai of land (approximately 2.76 acres) in Thailand's Buriram province, this detached home exudes Asian touch especially the vibes of local culture. Its Thai owner has this residence built on his parents' sprawling land plot. Resonating with his character, this mansion features humble gentility and family warmth.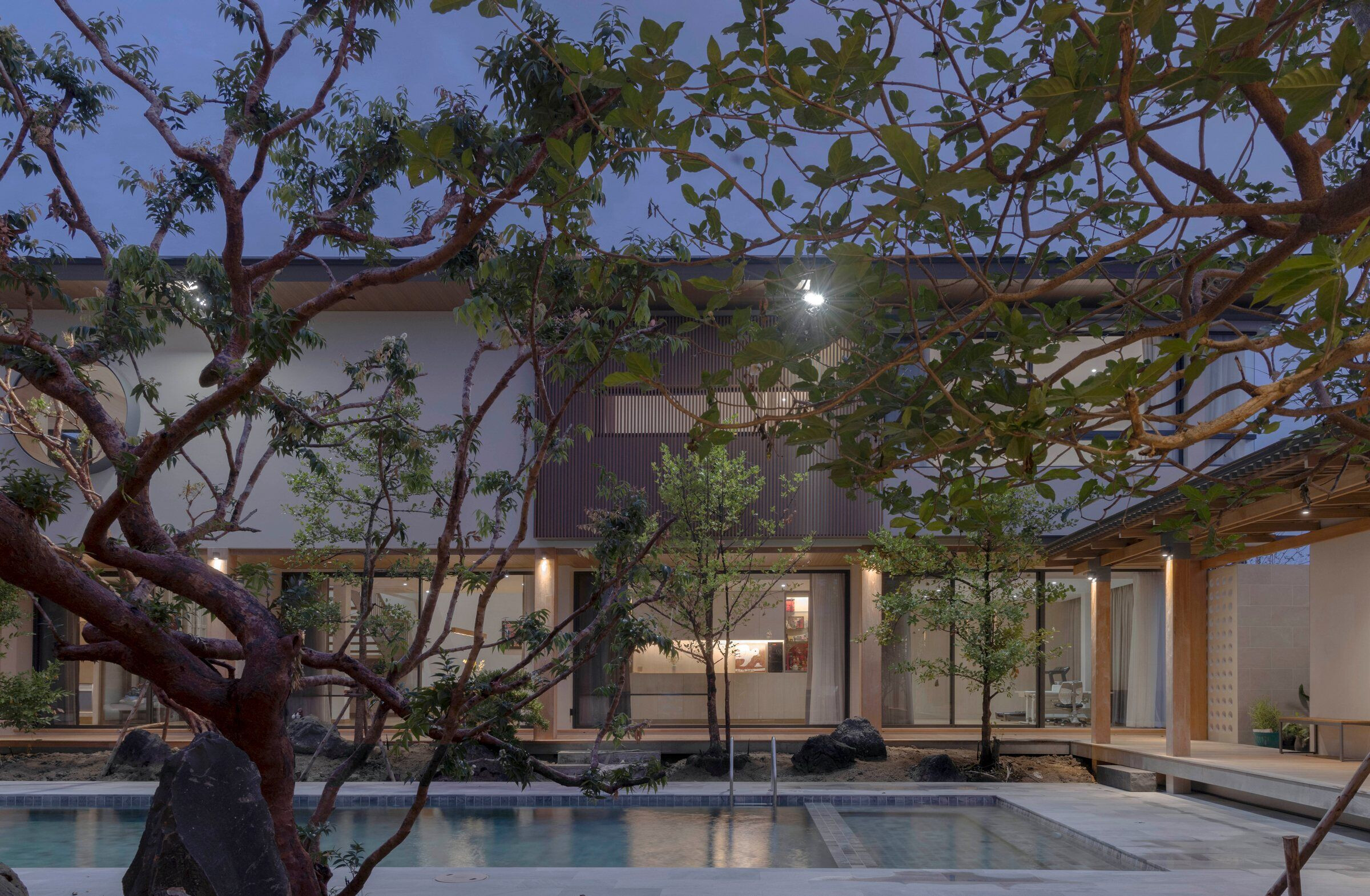 Residents of this mansion are the Buriram-based businessman, his wife, their two children, and his 84-year-old aunt. The design therefore integrates a small house of the elderly into the big mansion based on Inside-out, Outside-in concept. Common area in the mansion reaches out the nature, with green corners here and there. Family members share a swimming pool, gardens, a reception square, a garage, a semi-outdoor pavilion, and a high-ceiling reception hall while having their separate private spaces too.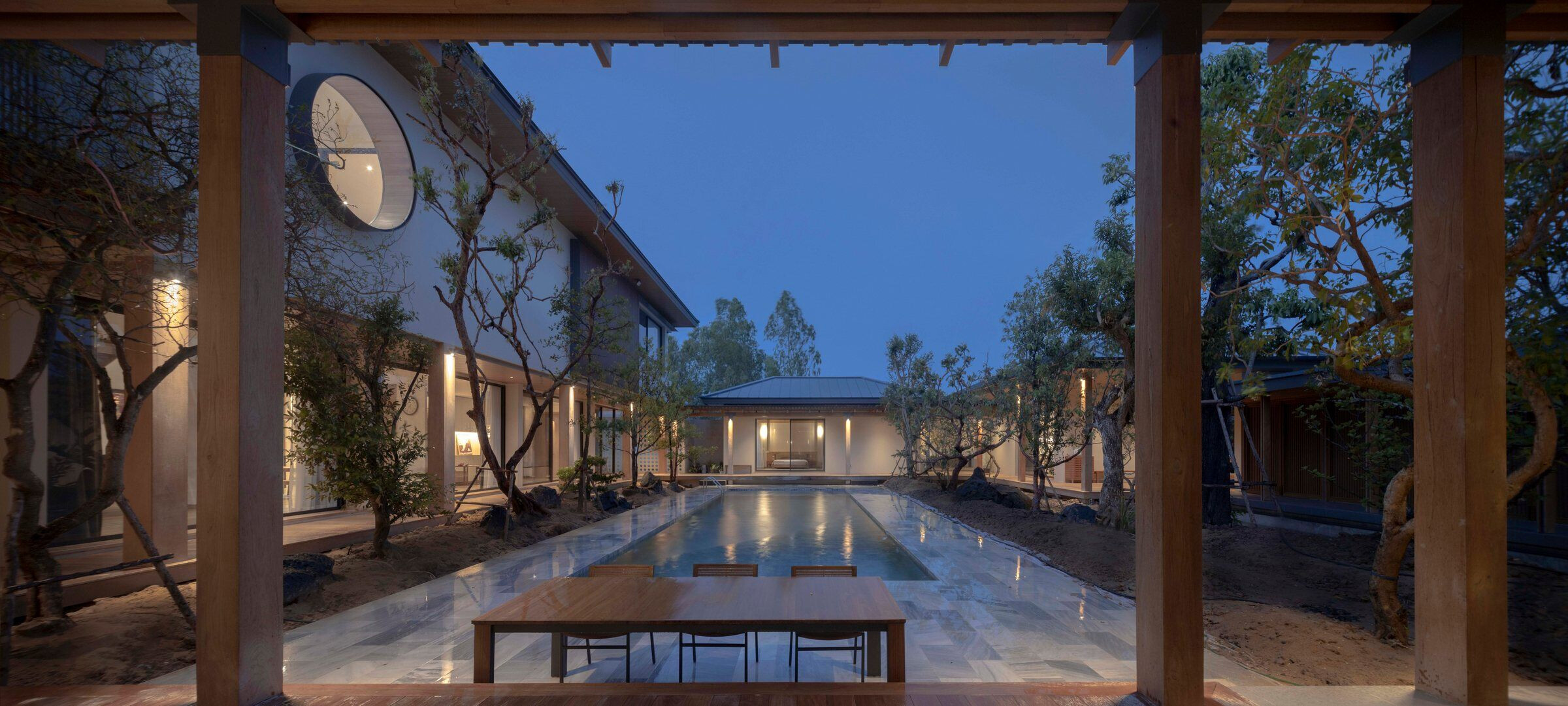 Honoring the homeowners' love for Japan, its space management and functionality design are also based on Japan's human scale. While the homeowner is Thai and his wife is Taiwanese, both share the same design taste. So, the whole mansion is decorated smoothly in the same style.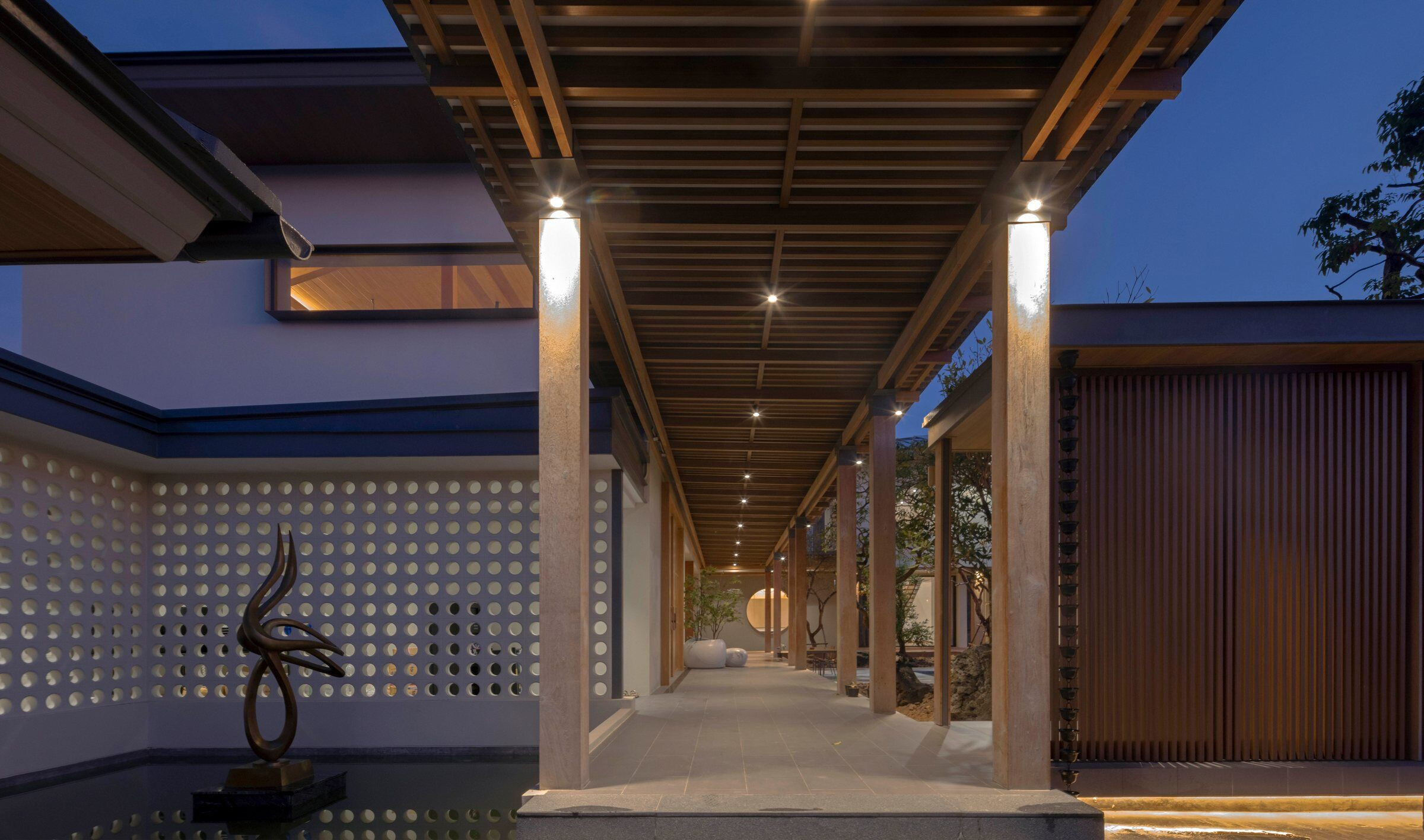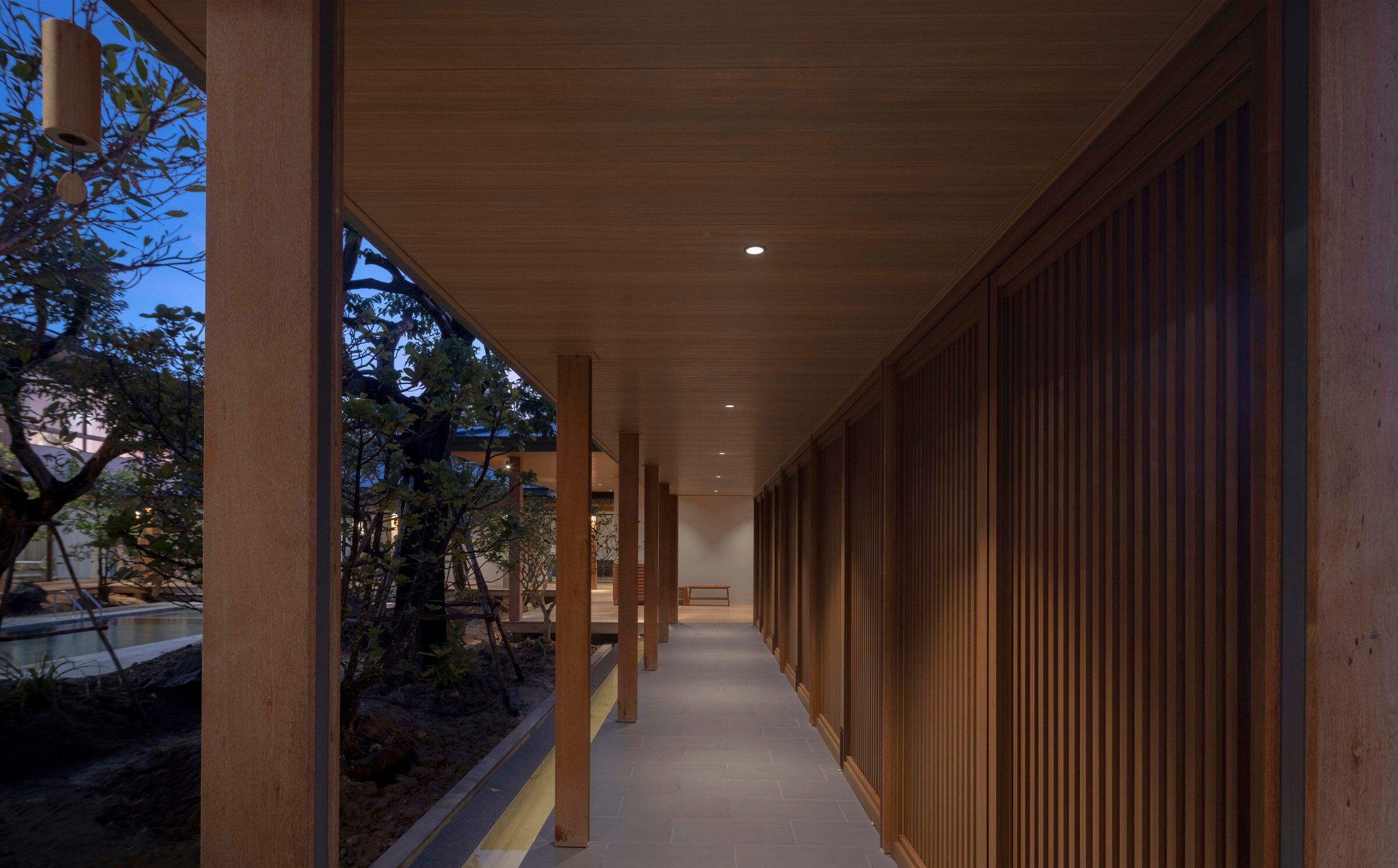 This private residence uses three types of materials - those with smooth surfaces are reserved for indoor zones, those with rough surfaces are used in outdoor zones because they match well with changing natural light and deal efficiently with the shrinkage / expansion of walls in the face of extreme changes in temperature during the day and during the night, and rough-surface materials that are used to decorate vertical parts of the mansion.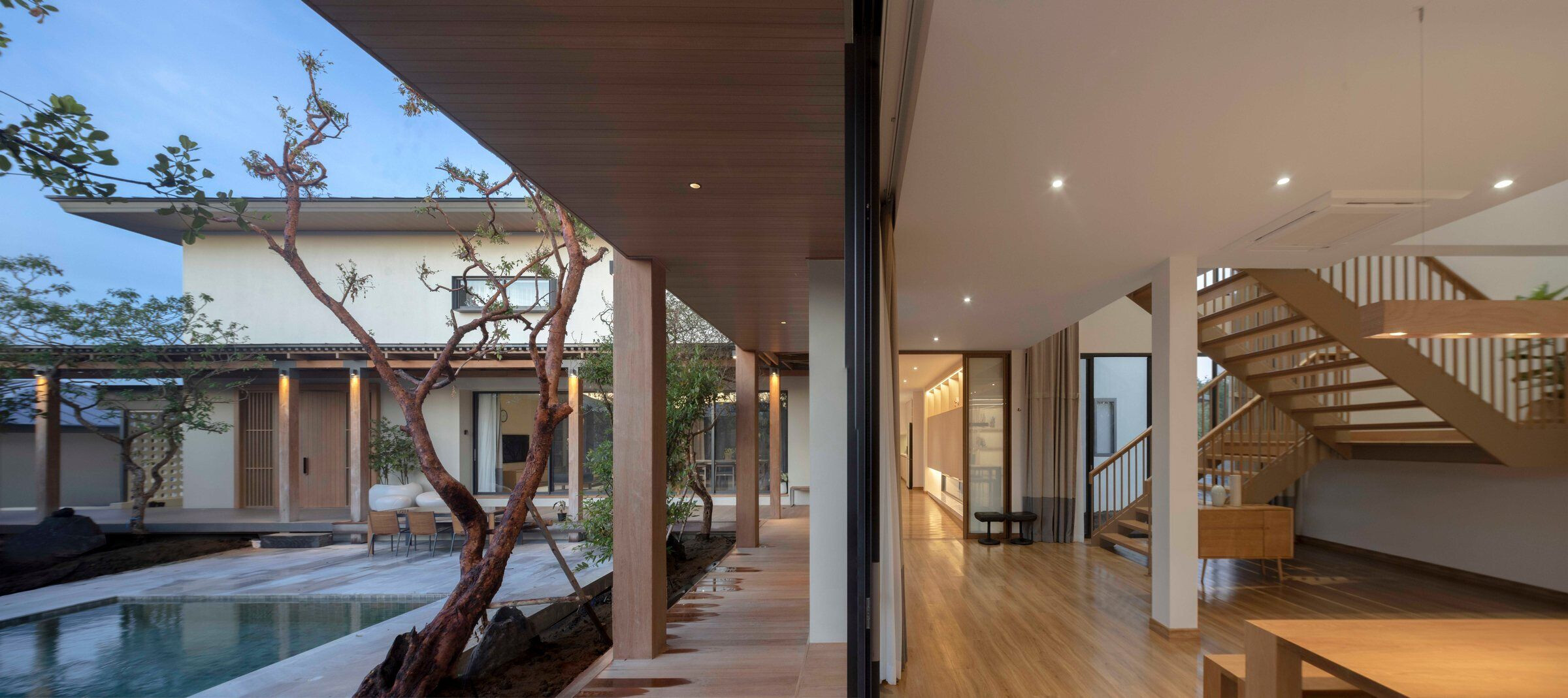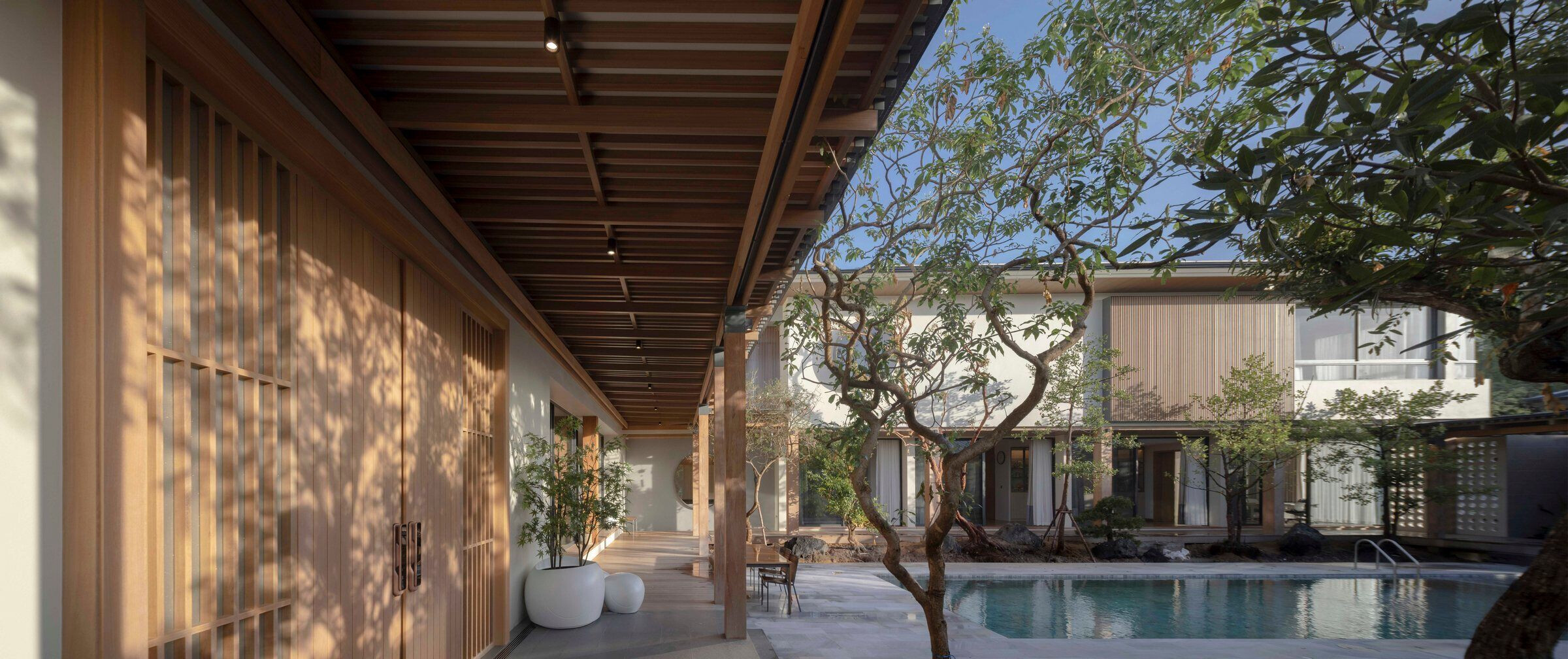 Made of lath panels, all doors into the indoor zones look like accordion ones, such gimmicks offer unintentional views into what are inside. Not only that the mansion has a swimming pool, but it also hosts many gardens.
The interior décor uses real wood only where direct contact happens. For example, wood is used on flooring where people really walk on them. Substitute wood products are deployed in visible but largely untouched parts like ceilings. Materials were carefully selected. Taking into account Buriram's sweltering heat during daytime, aluminum is the main materials in areas exposed to sunlight to avoid the problem of shrinking / expanding wood. Boasting Japanese touch, the mansion deploys Japanese architectural techniques such as wood holders, compensation mechanisms, and the balance of horizontal and vertical parts. The techniques nicely add interesting light and shades into the mansion, with its mood and tone changing throughout the day depending on how much sunlight it gets. This design was carefully carved from the beginning as the architect hopes to give residents an interestingly different feel every day.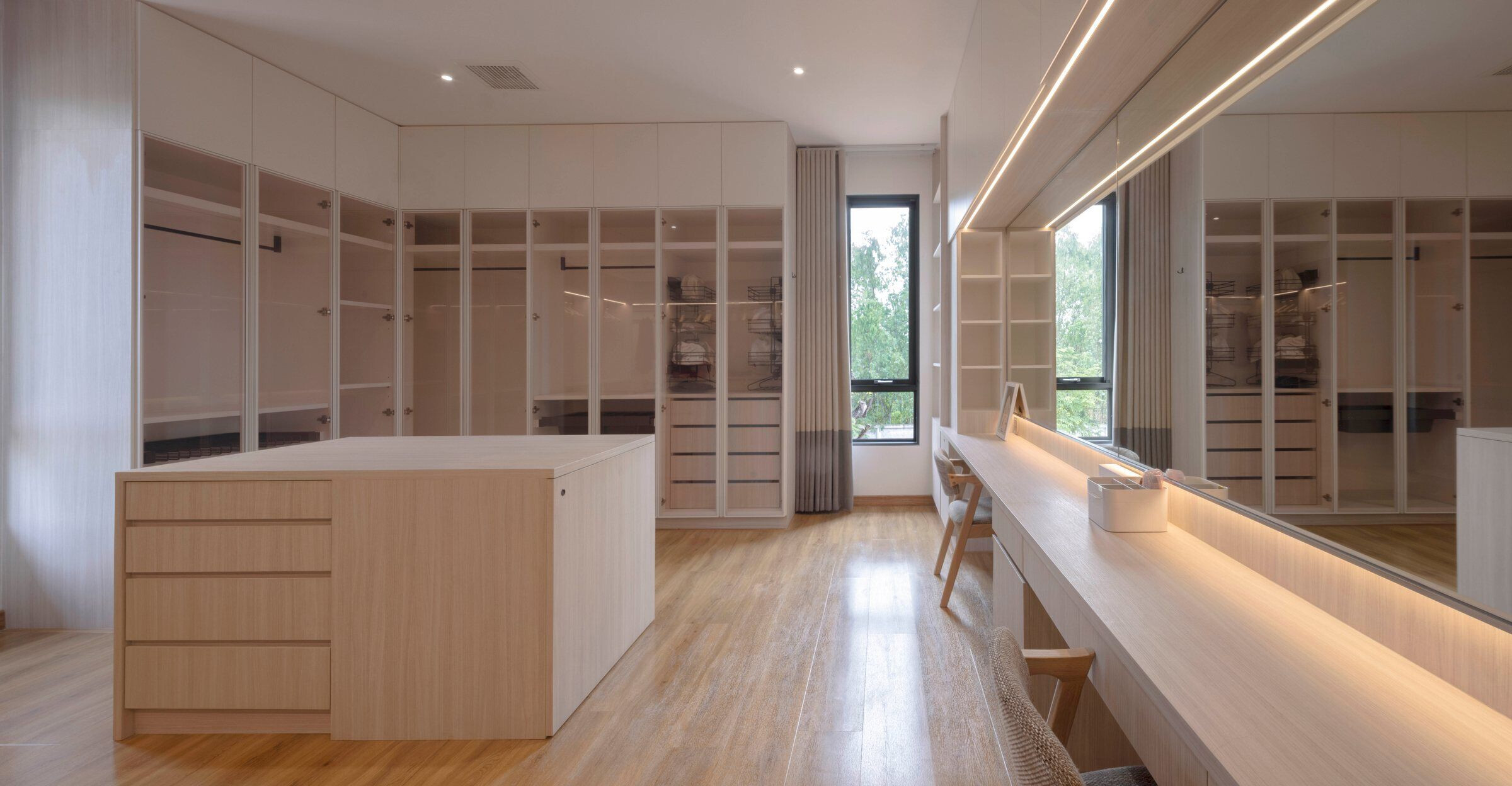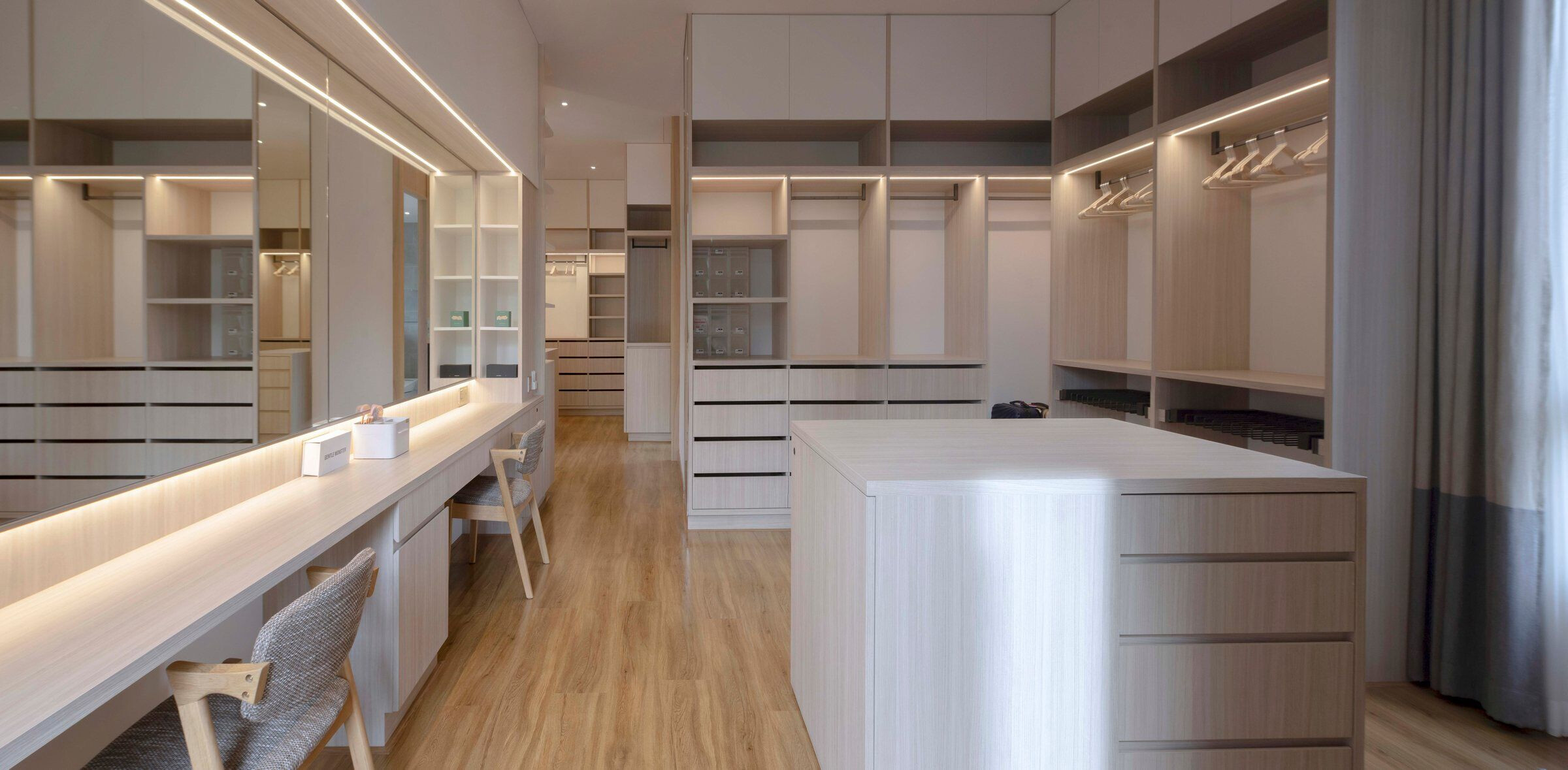 Team:
Architect: Dersyn Studio Co., Ltd.
Photography: Nantiya Busabong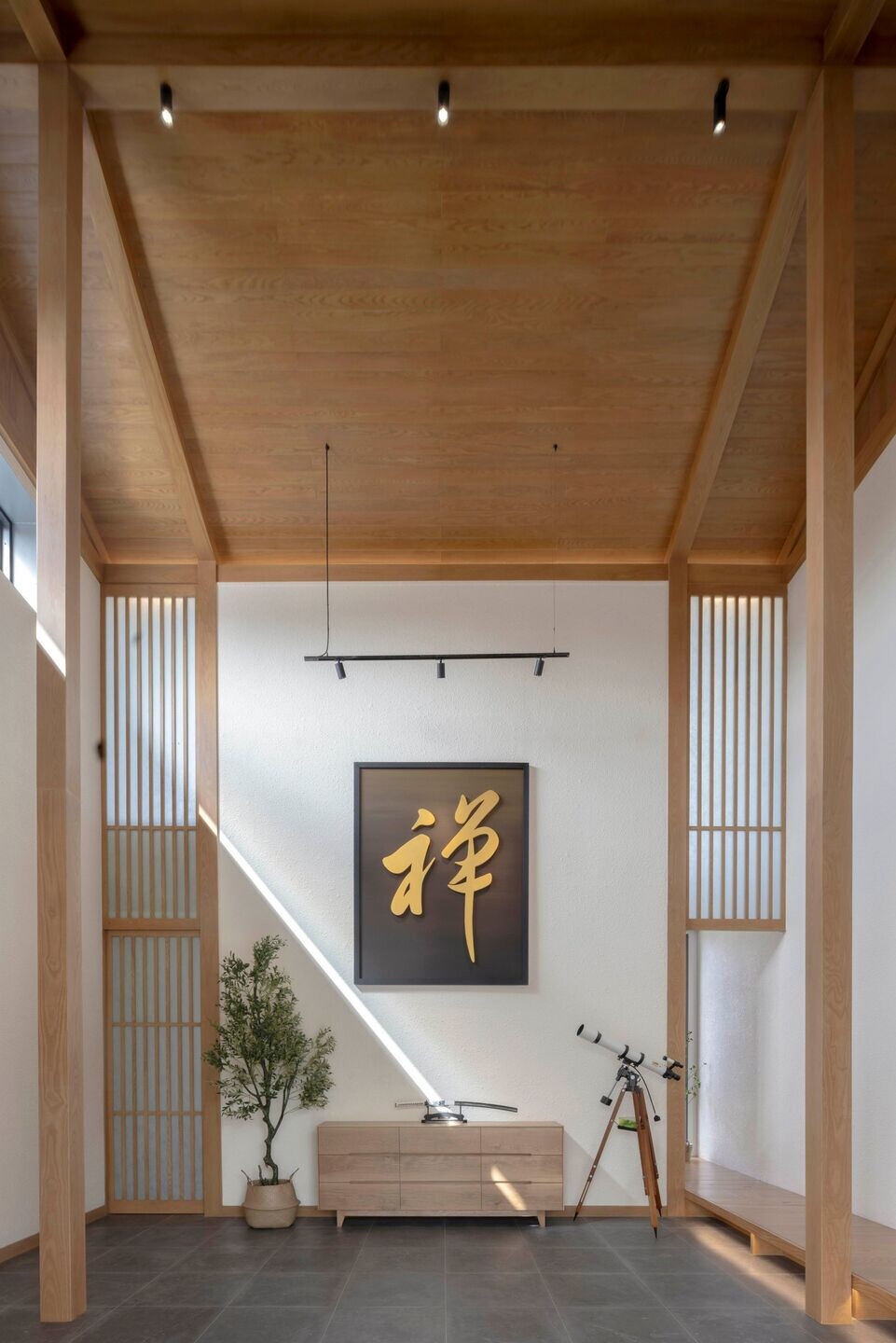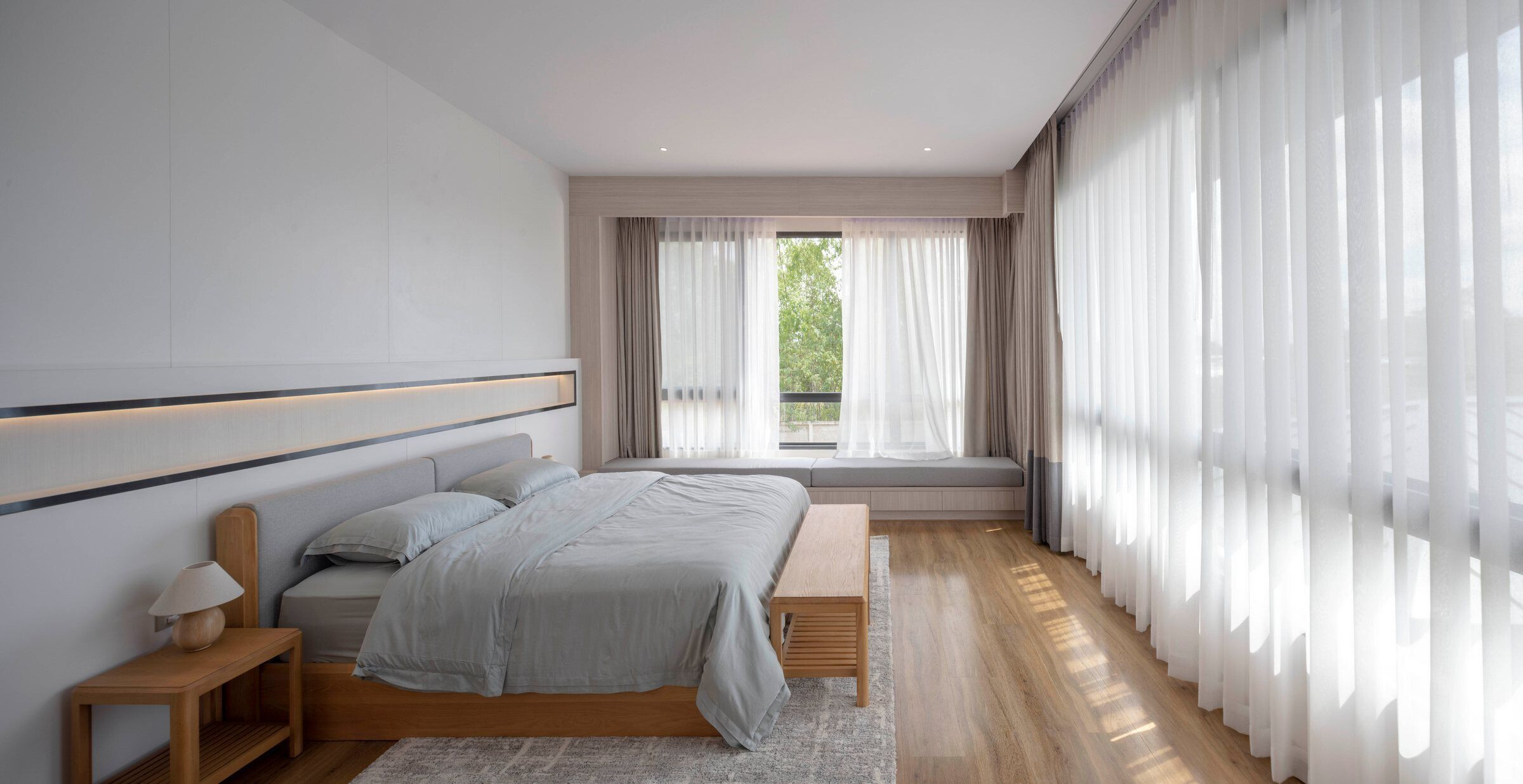 Material Used:
1. Facade cladding: Surface-painted Wall with texture, TOA Walltex
2. Flooring (Outdoor):
Wood, Onewood
Granito Tile, WDC
3. Flooring (Indoor): Vinyl Tile, INOVAR
4. Ceiling: Artificial wood, Biowood
5. Doors: Aluminum + Glass, S Wintech Facade design Co.,Ltd
6. Windows: Aluminum+Glass, S Wintech Facade design Co.,Ltd
7. Roofing: Lindab Roof, Aqualine Protarget Co., Ltd.
8. Interior lighting: Lamptitude Co., Ltd.
9. Interior furniture: Selected by Owner