The new dental clinic - DENTLY is located in the renowned SKY PARK project, designed by the world-famous architect Zaha Hadid. It spreads almost over the entire floor of one of the towers. The foyer of the clinic includes a reception desk, a small meeting room/office, and a generous waiting area designed to create the most comfortable environment possible. To make the experience for the clients less stressful and to forget about the often dreaded medical procedures, calming elements such as an aquarium, plants, and a TV were placed in the space.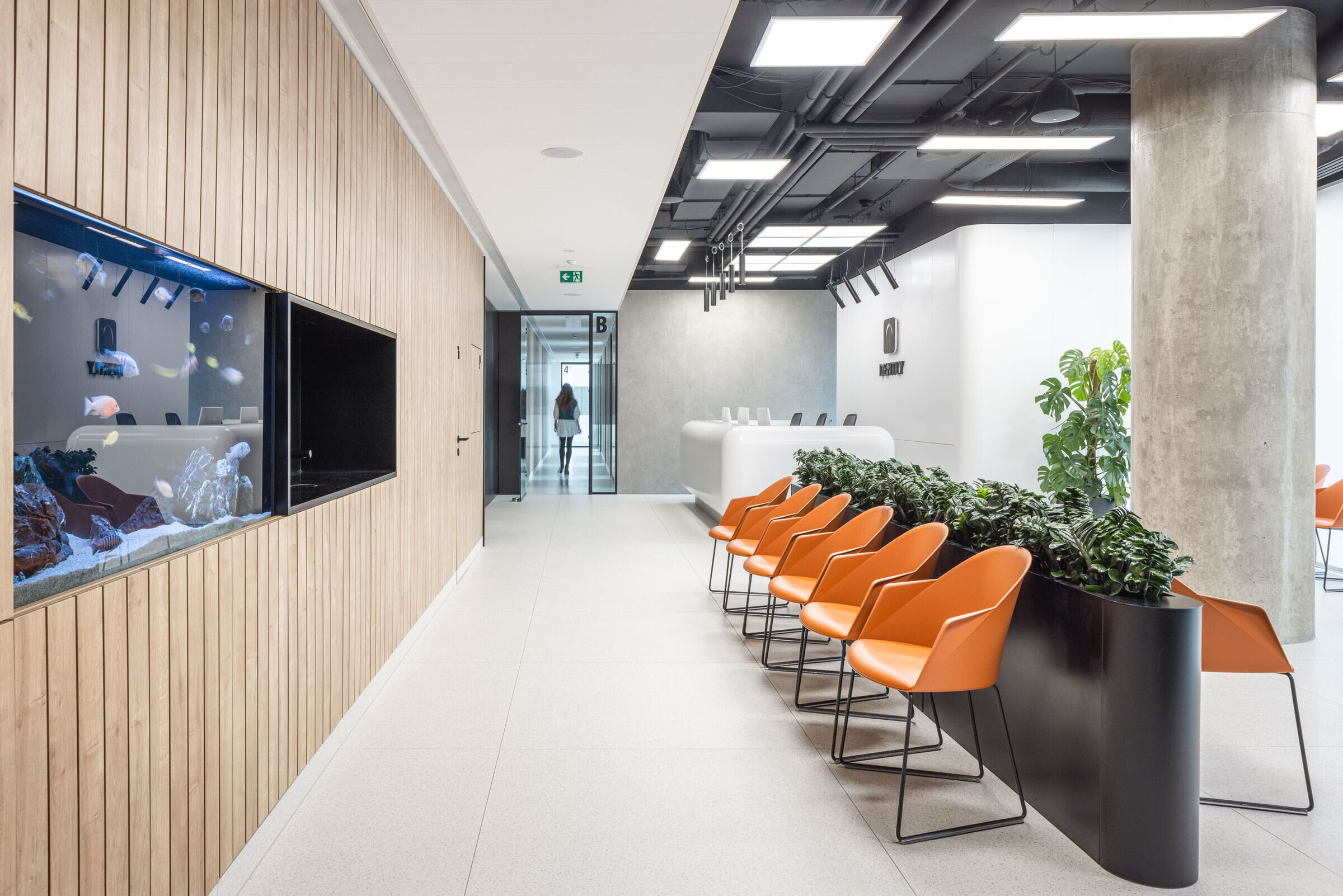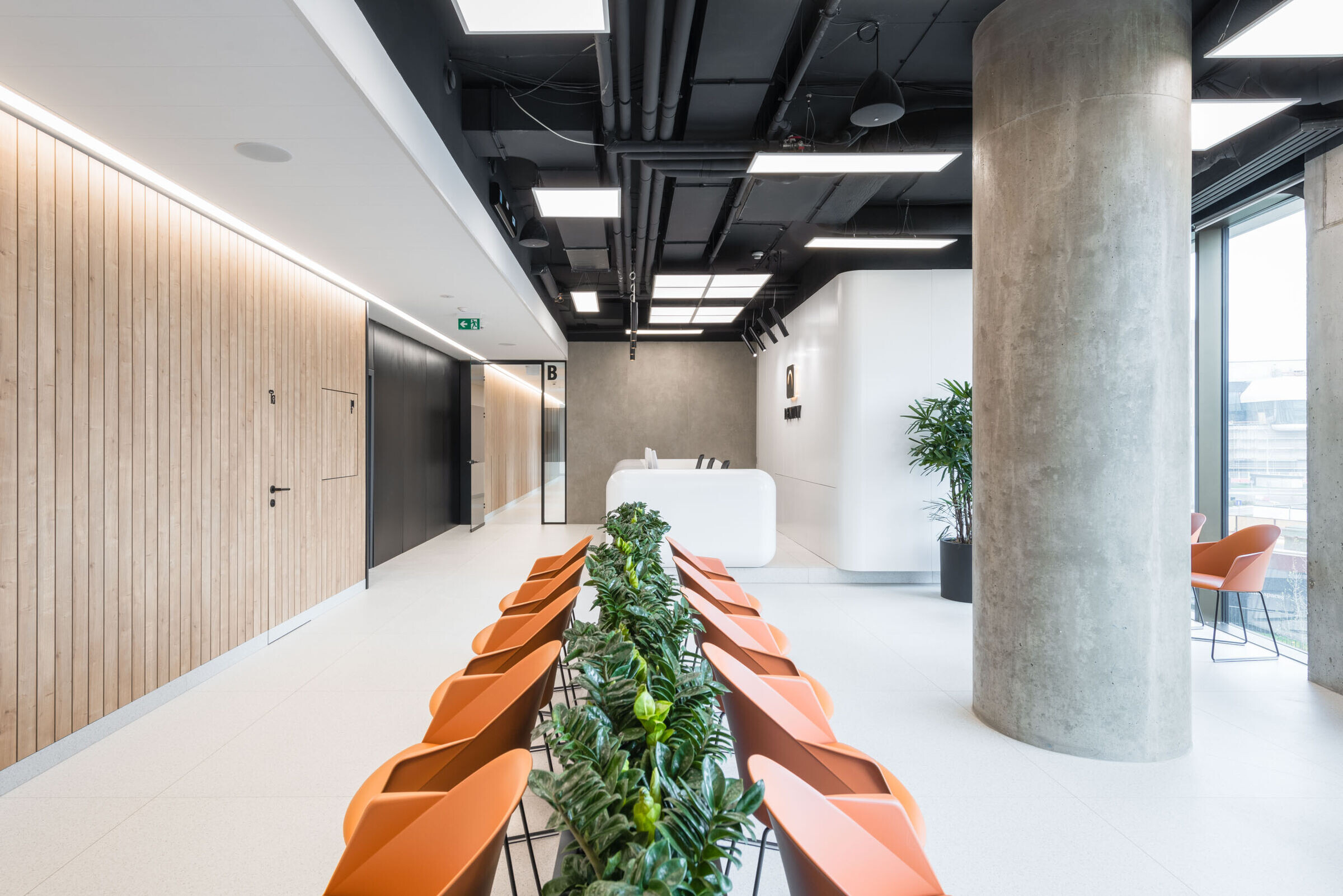 The owners of DENTLY are a couple of successful dentists, therefore the clinic consists of two identical functional branches, connected by the aforementioned reception and waiting area. The individual branches have almost identical programs in layout and function. The interior design is corresponding to the spatial conditions and the existing materials of the original space with its curves and materials. For example, the original concrete columns are mirrored in big formats of concrete tiles. These original elements are complemented by a line of wooden cladding leading through the corridor which connects all freely accessible spaces.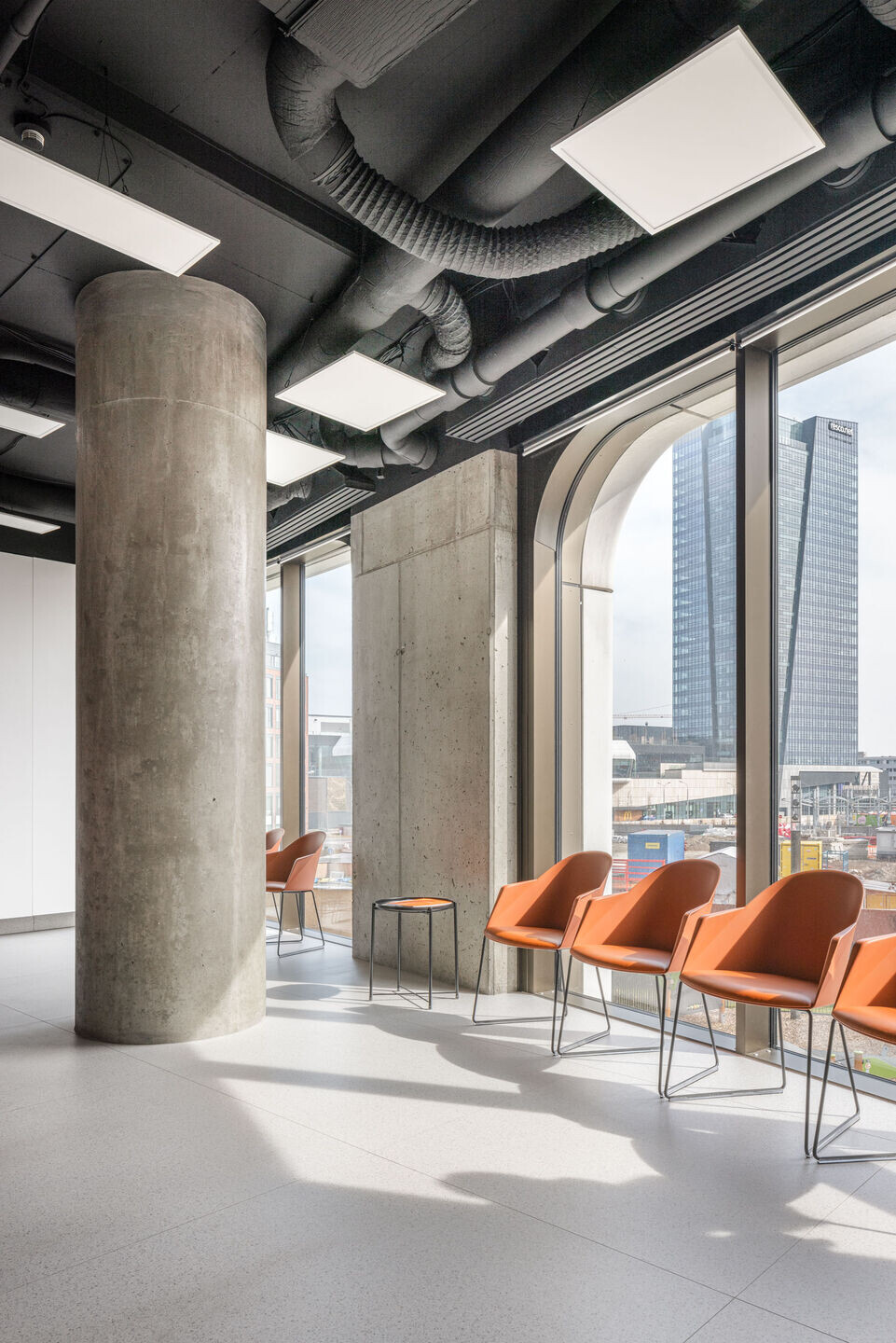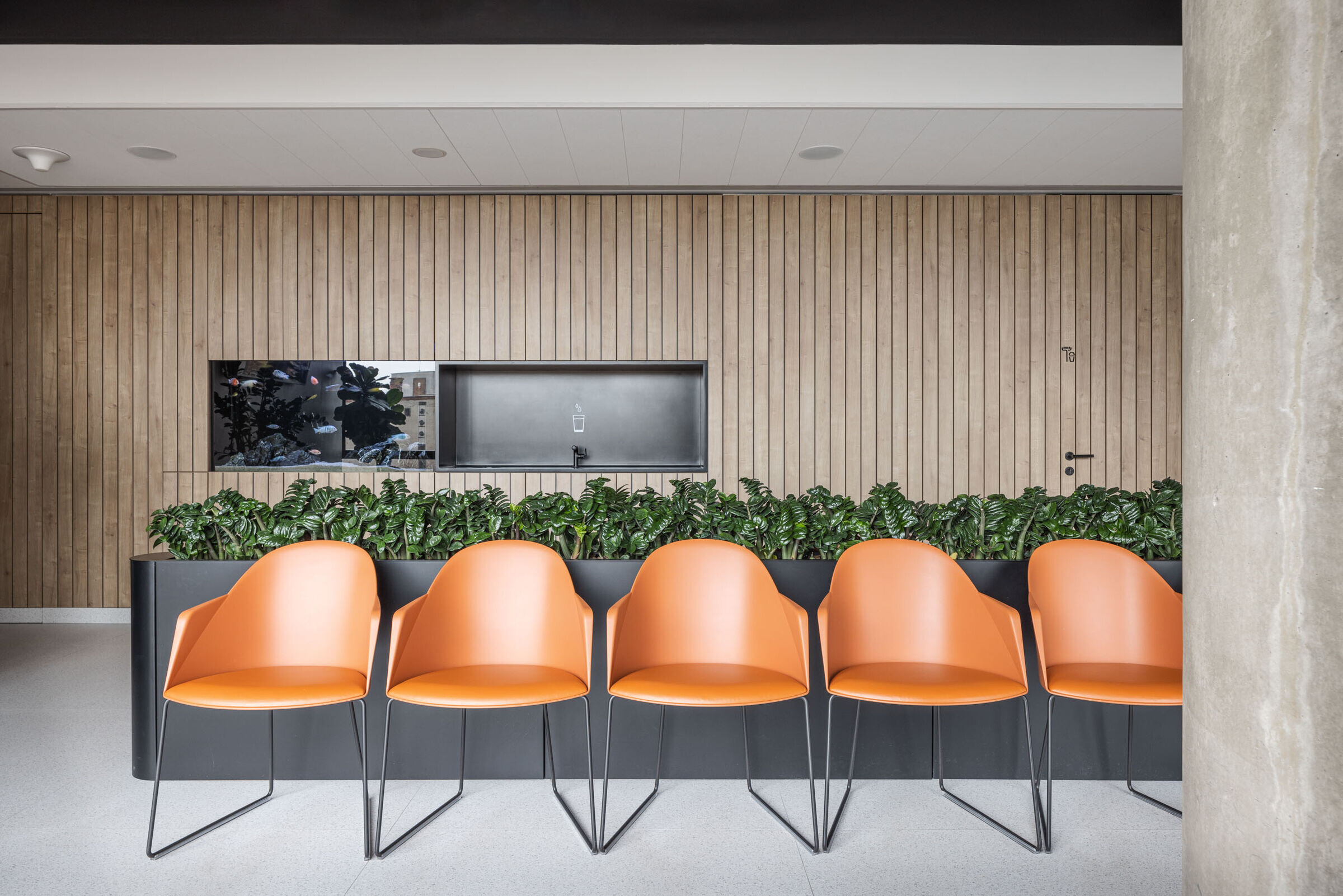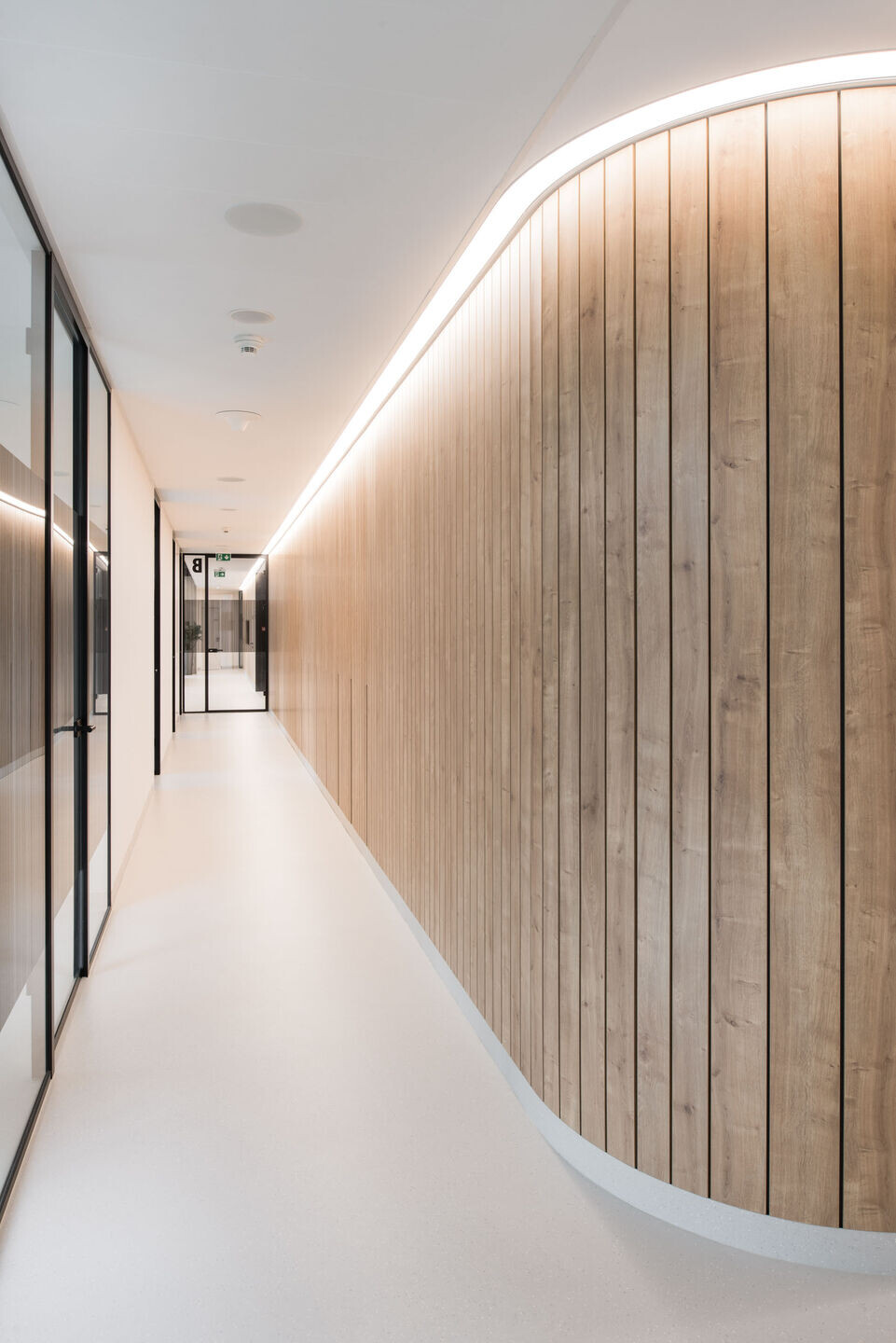 It is a certain form of navigation for the client moving along the curved path of the main communication of the clinic. Wood as a natural material also enhances the calming atmosphere. The design itself, created by our studio, can be described as user-friendly in the entrance/common areas and purposefully functional in the medical area, where the design has to meet strict hygiene standards. Spaces for staff and the owners such as day rooms, offices, etc. were designed to be a little bit more secluded with the target of a user-friendly and homely atmosphere.