This melting pot of trulli, named by the client "Il Gelso Bianco", would have been destined for international hospitality use the day after the renovation. The architect worked in synergy with the engineer Marcello Pellegrini, he took care of the design of the systems and the coordination of safety during both the design and execution of the works.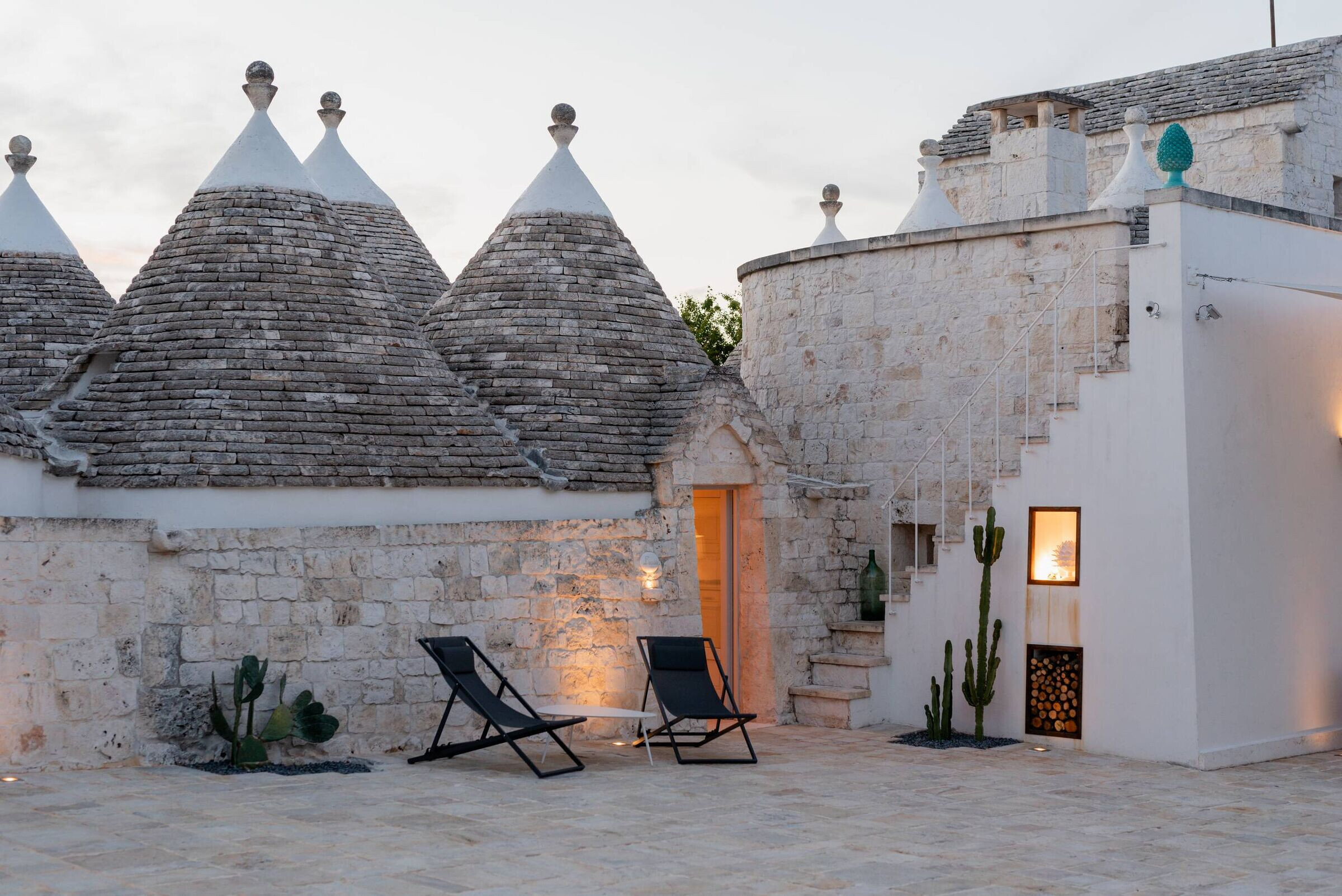 The client's need was to make "Il Gelso Bianco" live all year round and by an international clientele whose needs for climatic well-being are different, therefore a floor heating and cooling system was studied together with the engineering studio. ; cleverly disguised fan coils avoid the dew effect on the chianche flooring.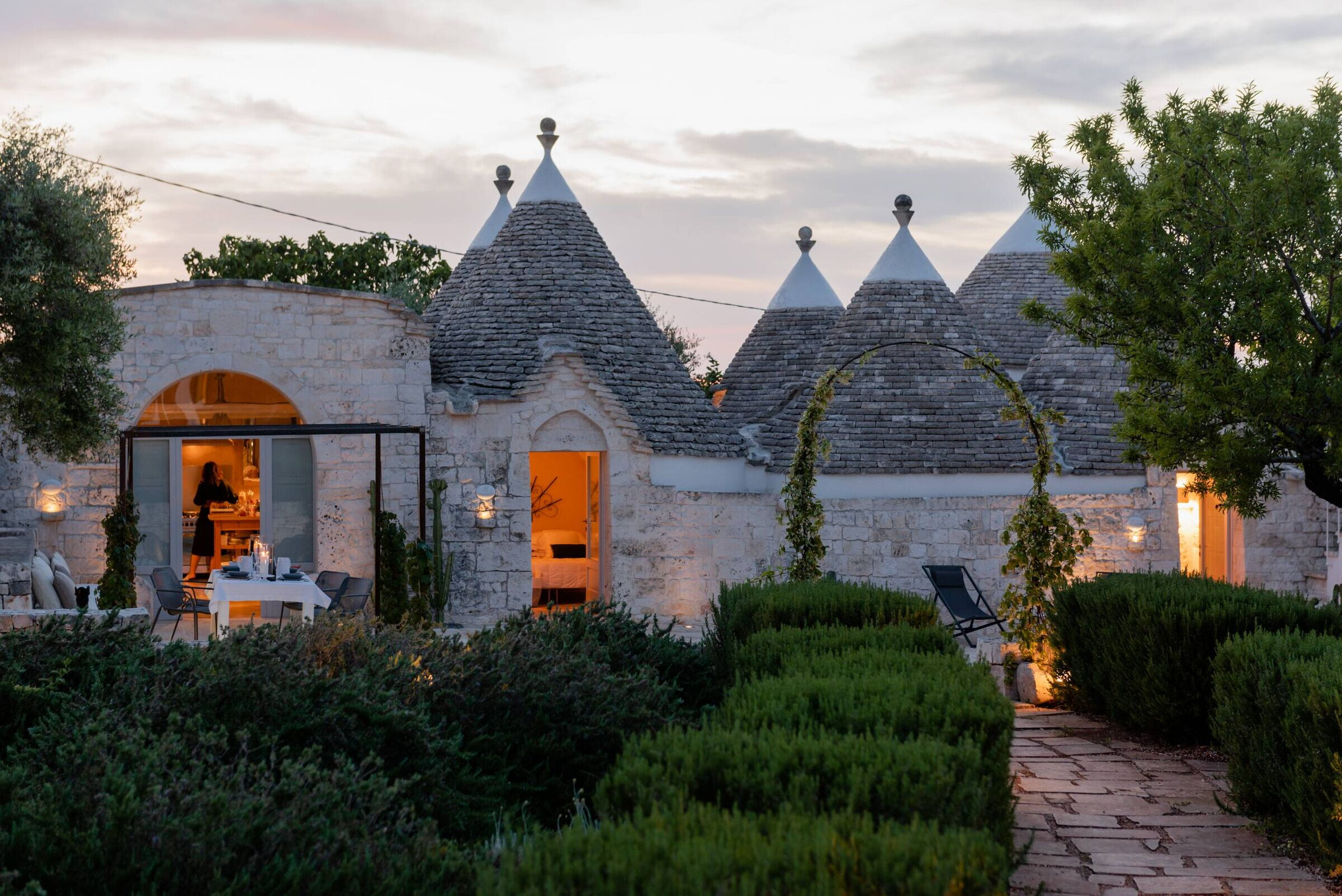 The entire plant system has been designed not only to be completely integrated in that type of housing and in the logistical context, but above all that it is not opposed to a conservative intervention.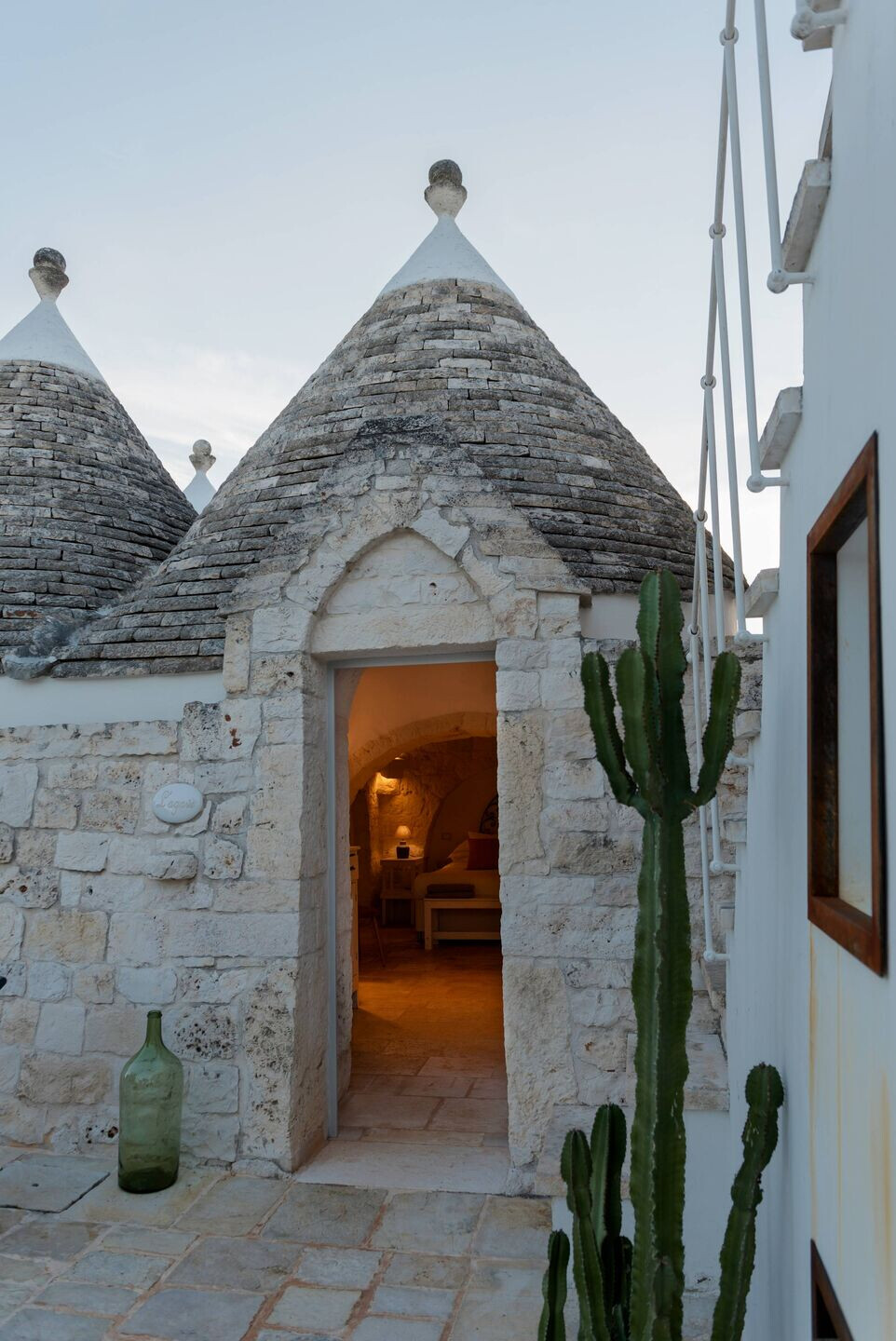 The restoration of this structure from around 1897, which began in November 2010 and completed in just seven months, was both important and complex; its purpose was to re-establish not only a fair balance between nature, which by now had taken over and the ruins that strenuously resisted the attacks of time, but also to create a contemporary accommodation complex.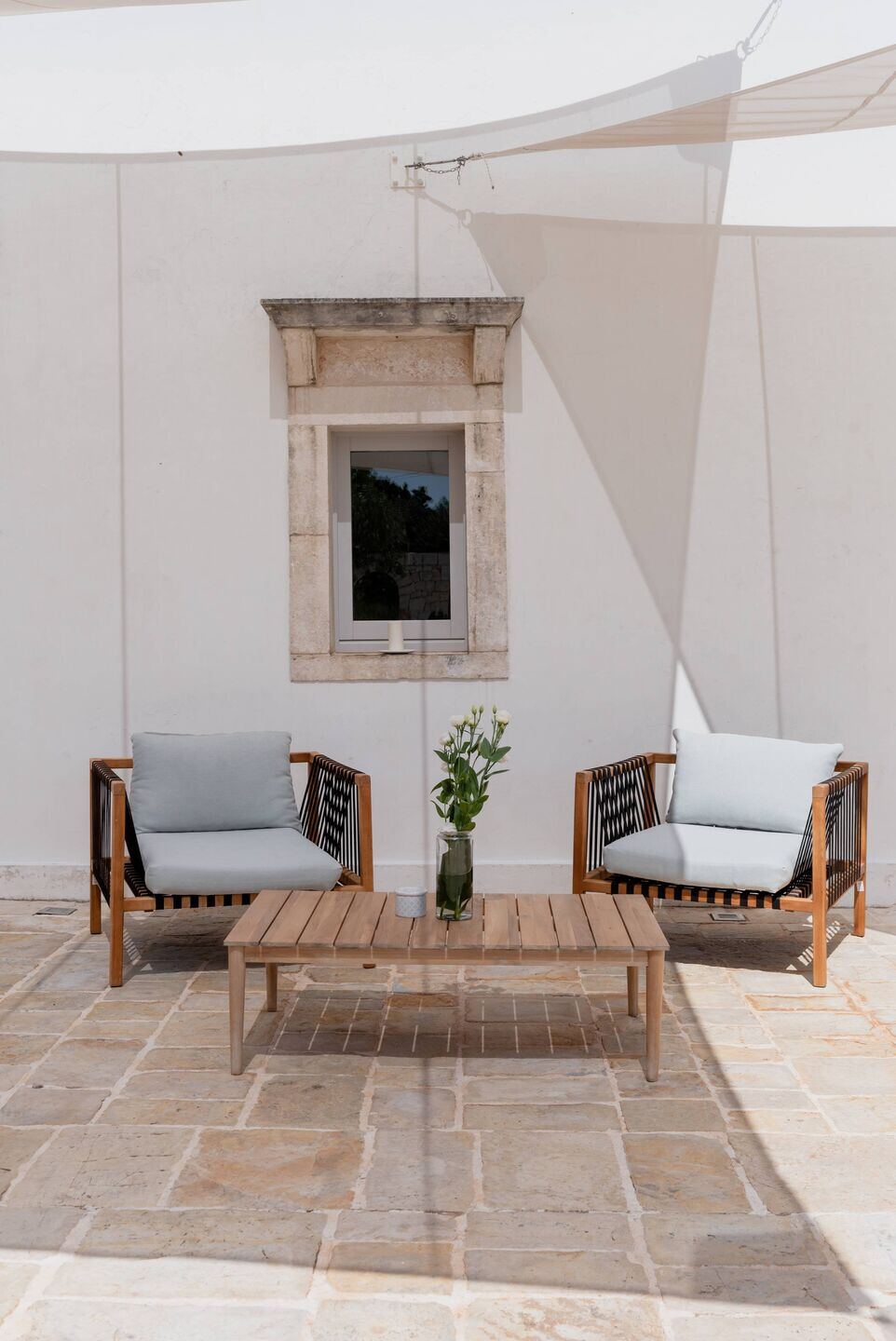 Therefore, says the architect, "I designed a renovation in faithfulness to the materials, techniques, and uses of the trullimurge, making use of local workers who, with wisdom and tenacity, have restored environments, shapes and perspectives in a construction of 11 cones, alcoves and niches, using traditional materials at their best.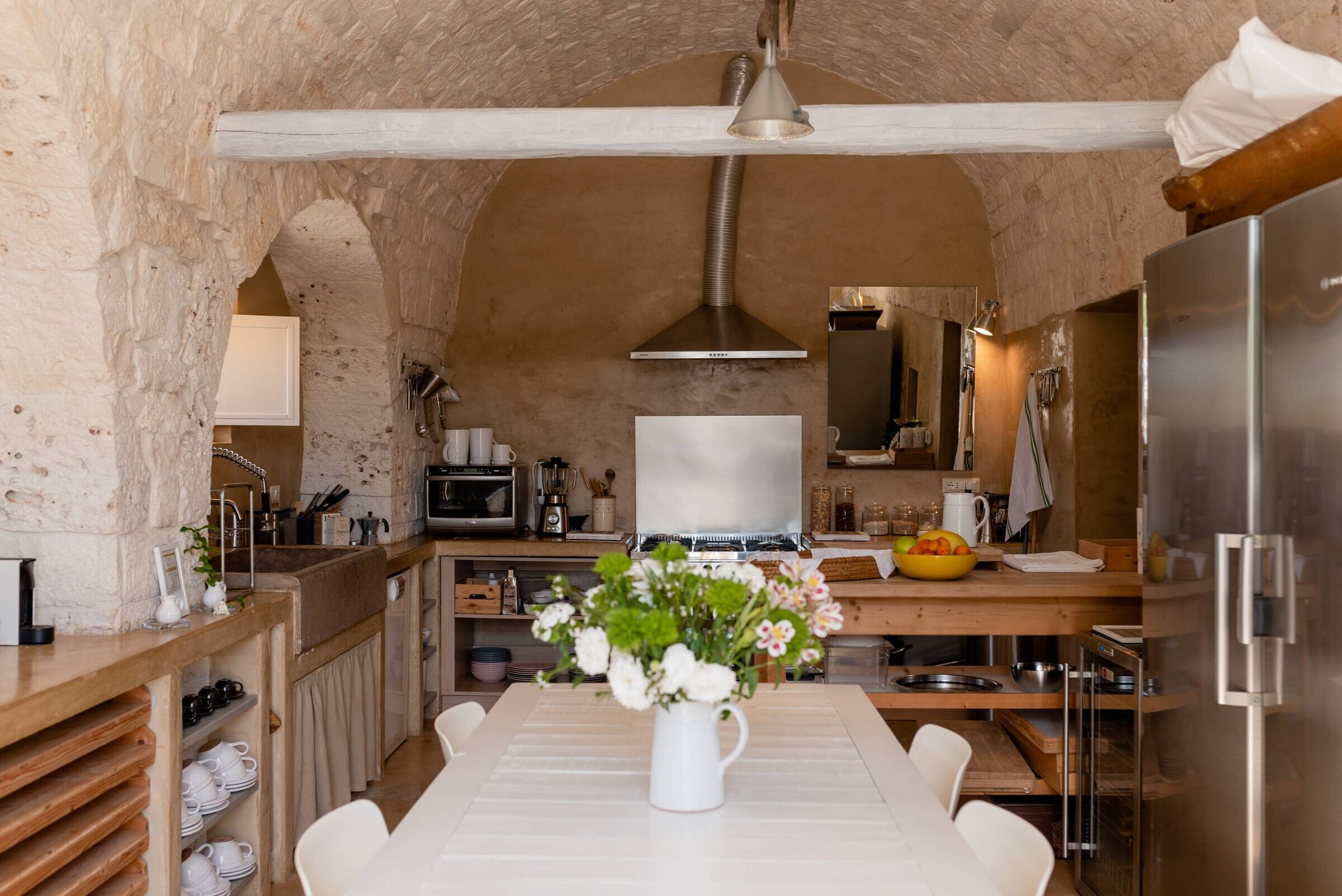 In a first phase, the recovery involved both the elimination of some interventions that took place over the years, not aimed at respecting the ancient, and the consolidation and remediation of environments that were highly compromised from a structural point of view.