The Danish Radio and Television Building DR Byen is situated in Orestad Nord, a large development area in Copenhagen. The design for DR Byen was selected through a series of international competitions. Vilhelm Lauritzen AS, which won the Master Plan competition, made the design for Section 1. Dissing+Weitling's design was chosen for Section 2, Gottlieb & Paludan's and Nobel's design for Section 3, and the Jean Nouvel architectural firm's design for Section 4 (concert hall).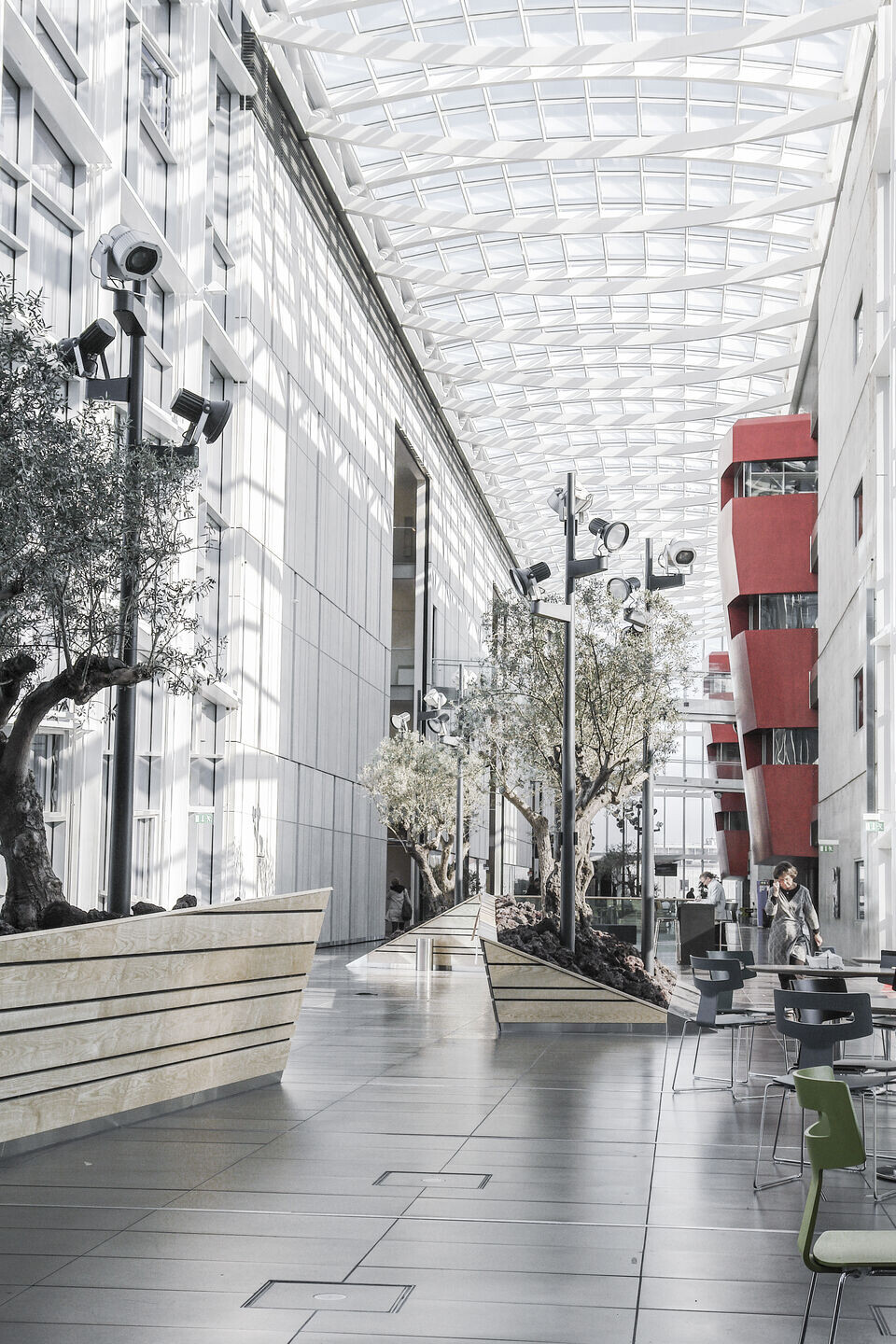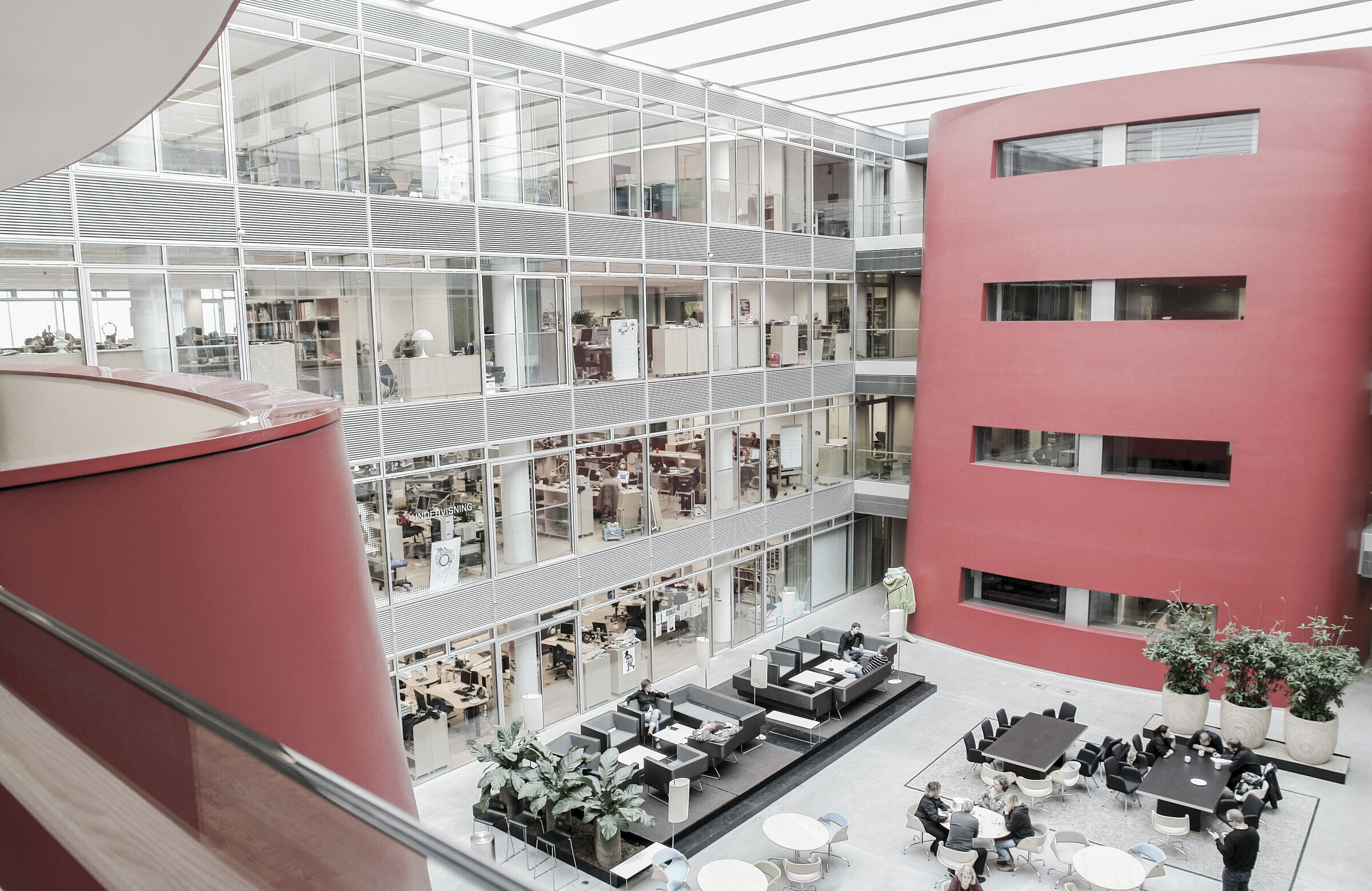 The DR Byen master plan was inspired by the "casbah" concept of Middle Eastern cities. In this "casbah" where the four buildings designed by four different architects are situated, the buildings are linked by an inner street that is also designed to be the meeting place for DR Byen. Rising from the second to the sixth floor, the inner street creates a glass roofed communal area. This transparency allows for light, open and inviting spaces that dominate the entire complex.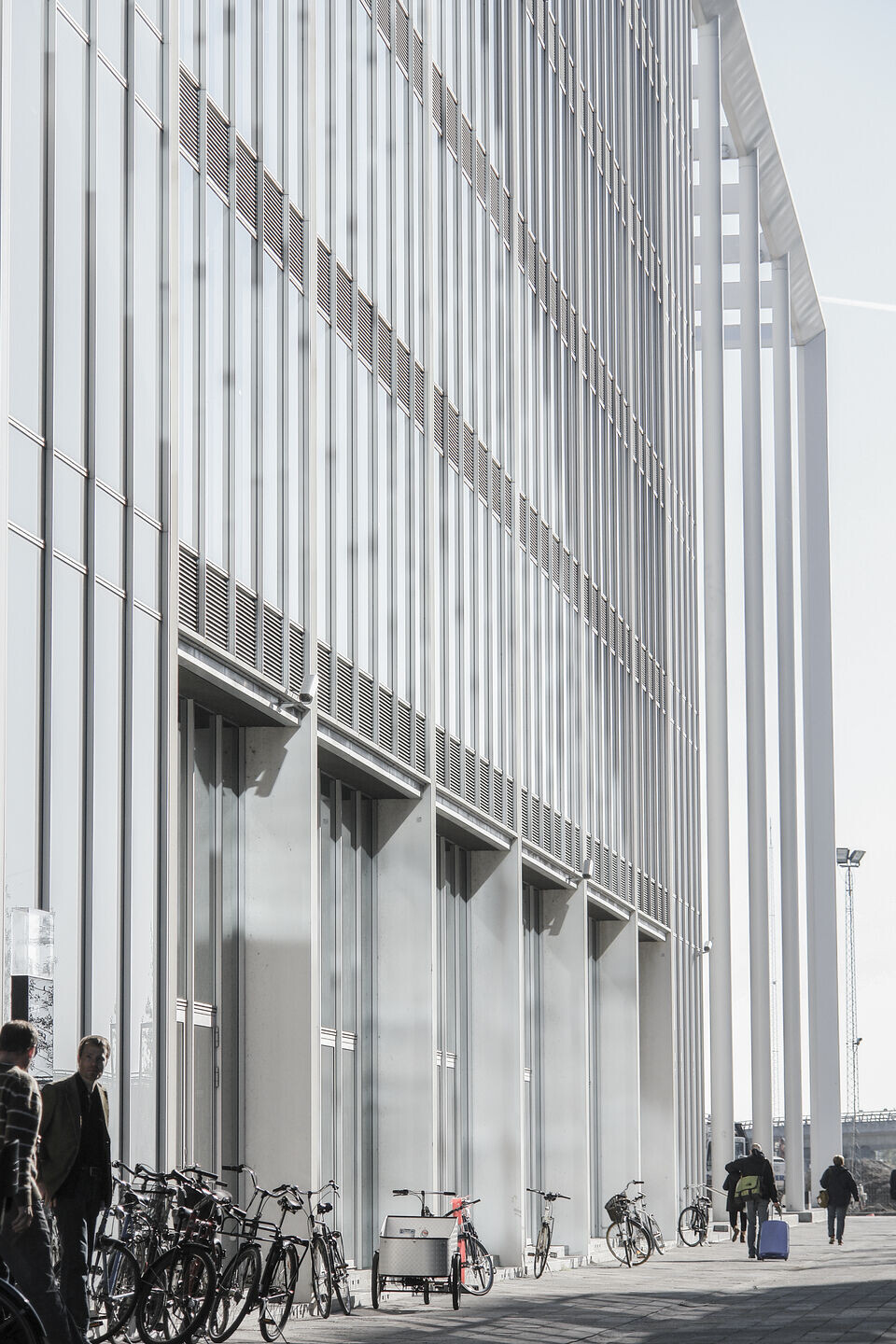 Vilhelm Lauritzen Architects: "The shiny glazed porcelain panels produced by VitrA reflect the sun on the façade, and surround the boxes on the inner street, forming an interior element."
Team:
Architects: Vilhelm Lauritzen Architects
Photographers: Thomas Schytt Poulsen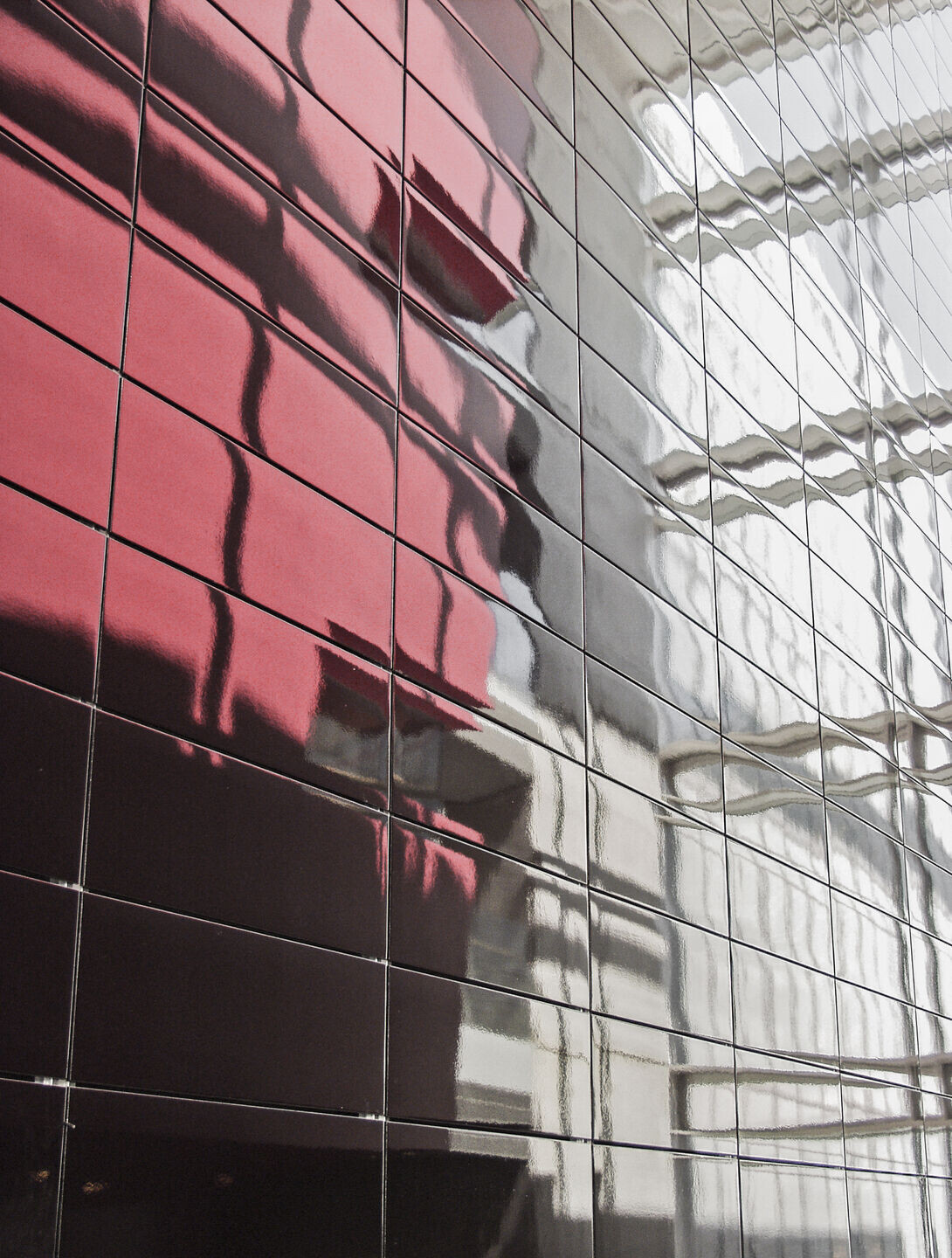 Materials used:
VitrA Customized Production Arkitekt tiles were preferred in the DR Byen.