Duomohouse in Caltanissetta, is a clear operation of urban recovery and regeneration of old residential units, which still characterize and distinguish the face of the historic city center so much. The housing function and the related spaces are now remodeled in a contemporary way, so as to be experienced by users in maximum comfort, enjoying a highly historic space, located in what used to be via Pescheria, where one of the liveliest was located. historical city markets, an odonym that has remained strongly in use by the citizens who define it as "A Piscarì", today via Camillo Genovese.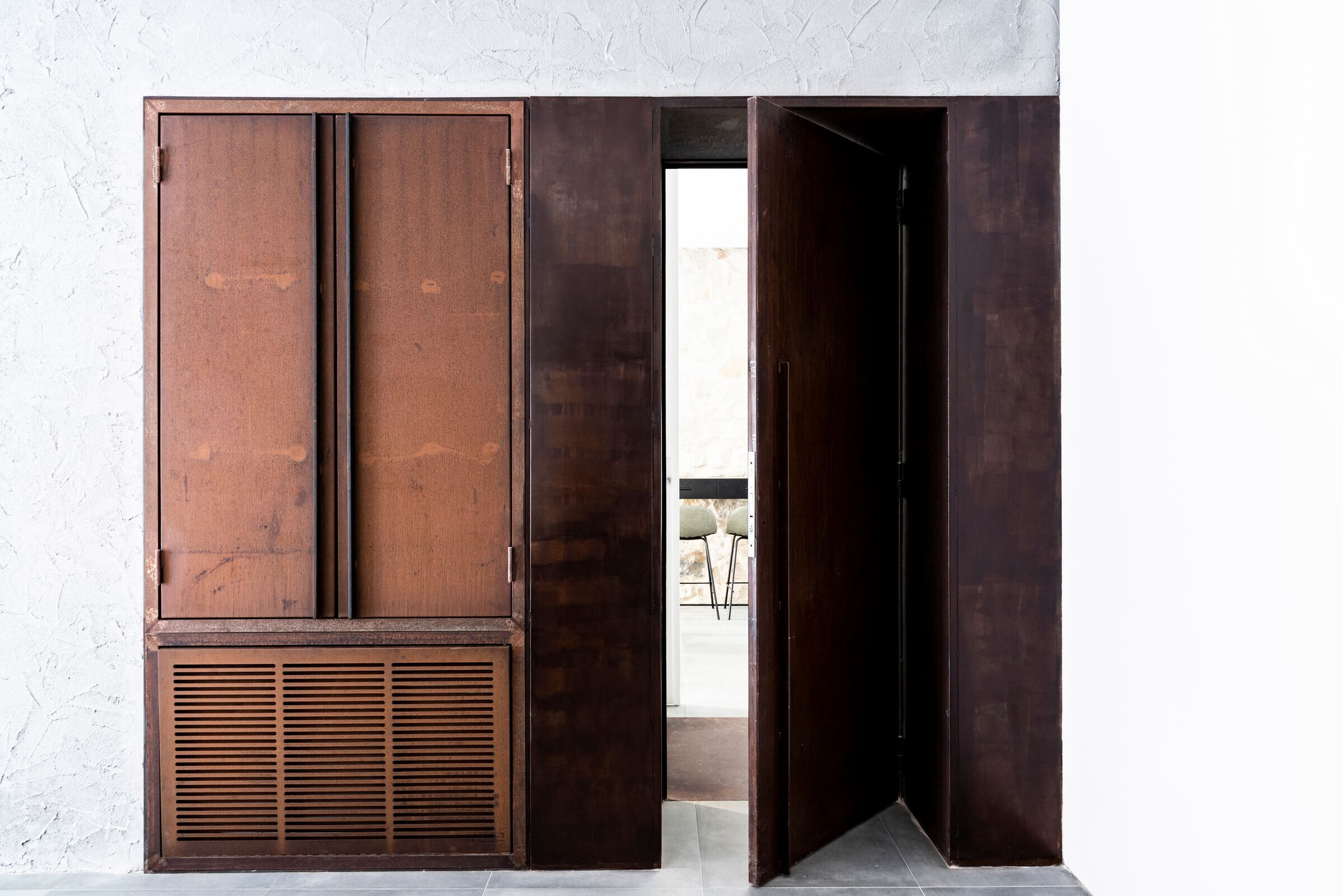 Access to the living spaces takes place, as in similar types of buildings, from a single ramp staircase, which connects the ground floor to the first floor, where there is a living area with an adjoining service, a kitchen-dining area, and a bedroom with adjoining bathroom. The rigor and simplicity of the spaces and their succession are marked by an alternation of materials consisting of surfaces in stone, corten steel, and lacquered wood. They enter into a relationship with each other, generating continuity of spaces and their progression, drawing and defining them.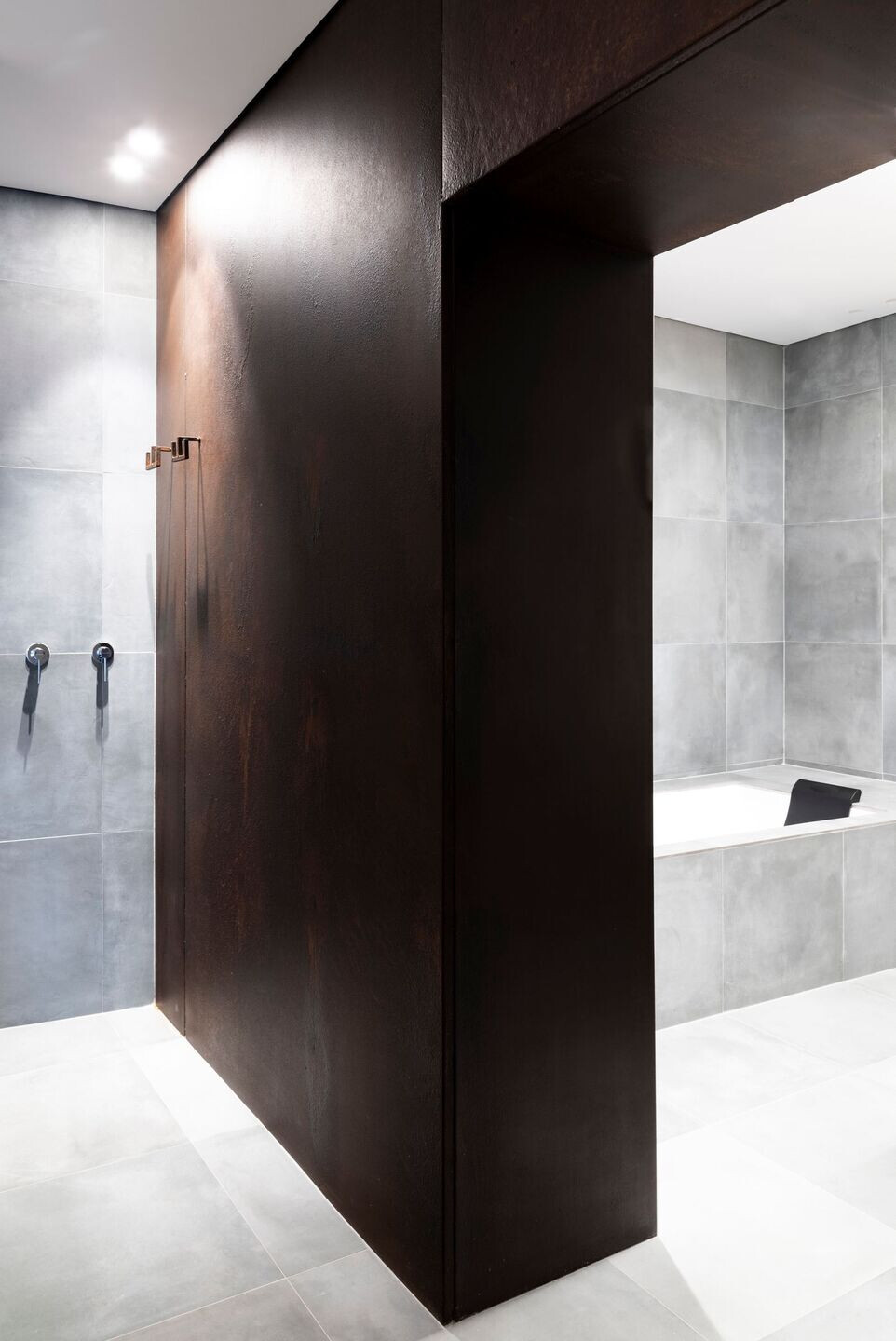 The functional areas are connected to each other without interruptions, but can be isolated by means of large sliding panels, which recompose the geometry of the spaces. Externally, we find the leitmotif of this tailoring operation: corten steel. This material, which enters into a relationship with the characters of the historical context in which we find ourselves, defines the external closing panels of the openings, and the entrance module, in which the material also designs the side light sign.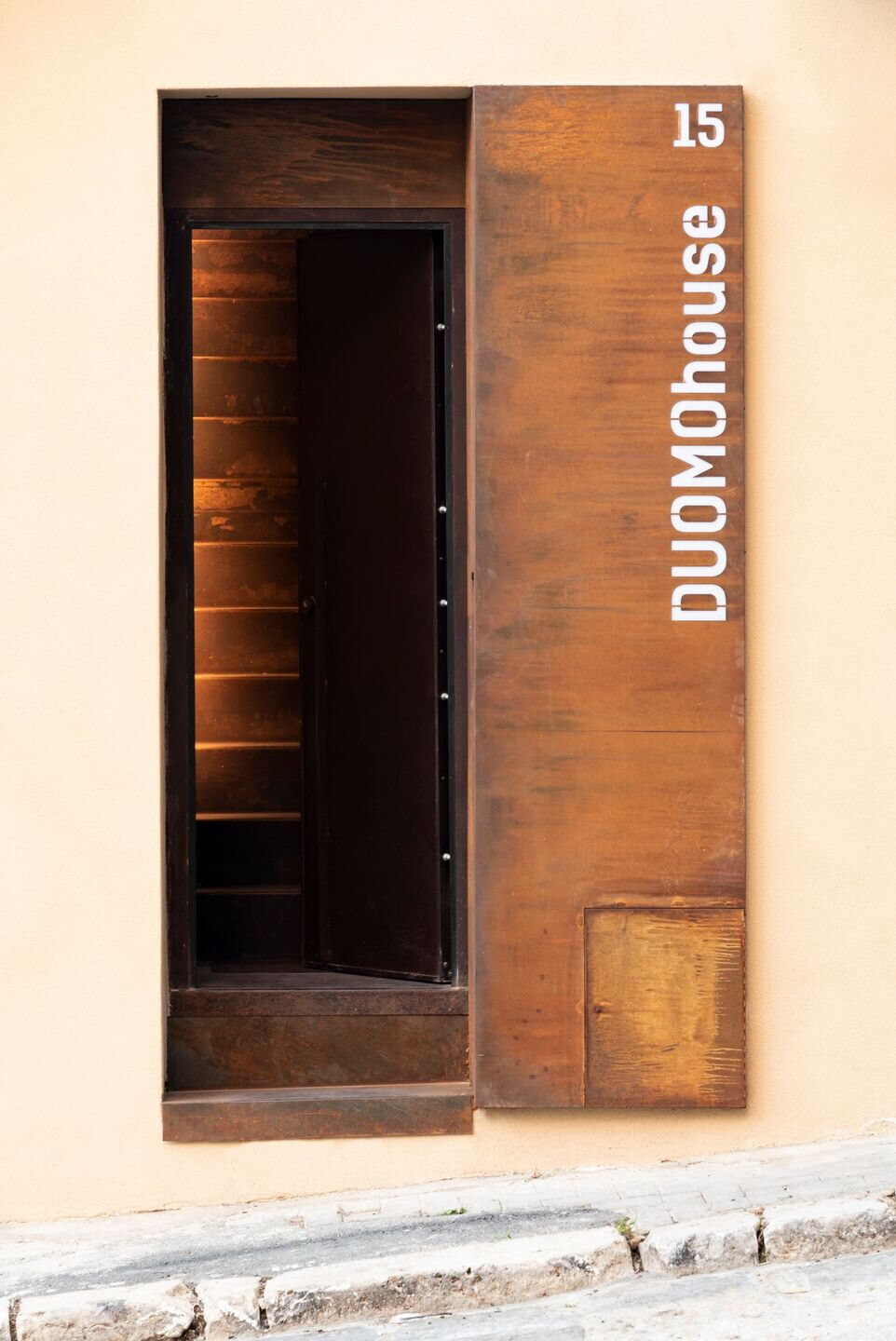 The homogeneous coloring of the facade, together with the metal, enhance the linearity of the elements that constitute it and the relative relationship between full and empty spaces.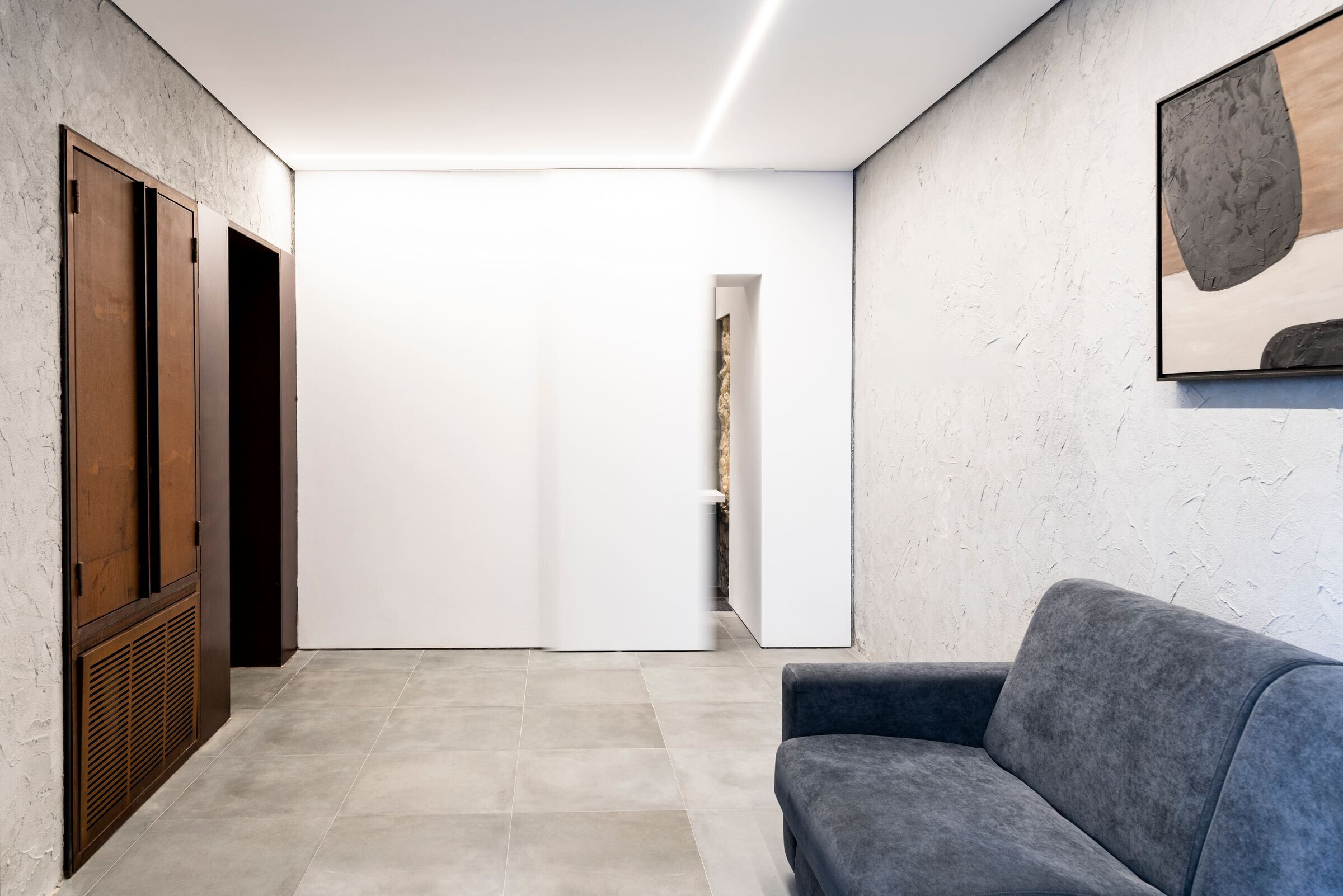 The choice of the type of external lighting creates subtle luminous accents, which, together with the sign and the interior lights, elegantly bring out the recovery of a small piece of the Nisseno urban fabric.
Material Used:
1. Facade cladding: Cement skin coat
2. Flooring: Porcelain stoneware, 41zero42
3. Doors: Mdf, corten steel - custom-made furnishing
4. Windows: Aluminium, Eikona
5. Interior lighting: Streep led, spotlight - Deltalight
6. Interior furniture: Mdf, corten steel - custom-made furnishing