SHED Architecture revitalizes a brick farmhouse to renew a sense of place and connection to the surrounding site
When Kirsten and Rick found a listing for an old brick dwelling on a former oyster farm on Washington's Kitsap Peninsula, they knew they found something special. With its rural setting, waterfront views, and proximity to the airport, the location was perfect, however, the derelict 1930s farmhouse would not accommodate the couple's current needs or visits from their large extended family. They reached out to Seattle-based SHED Architecture & Design to advise them on their next steps; should they remodel and add on or tear down and build bigger? After thoughtful deliberation, the team decided SHED would renovate the existing farmhouse for guests and design a new primary residence for Kirsten and Rick.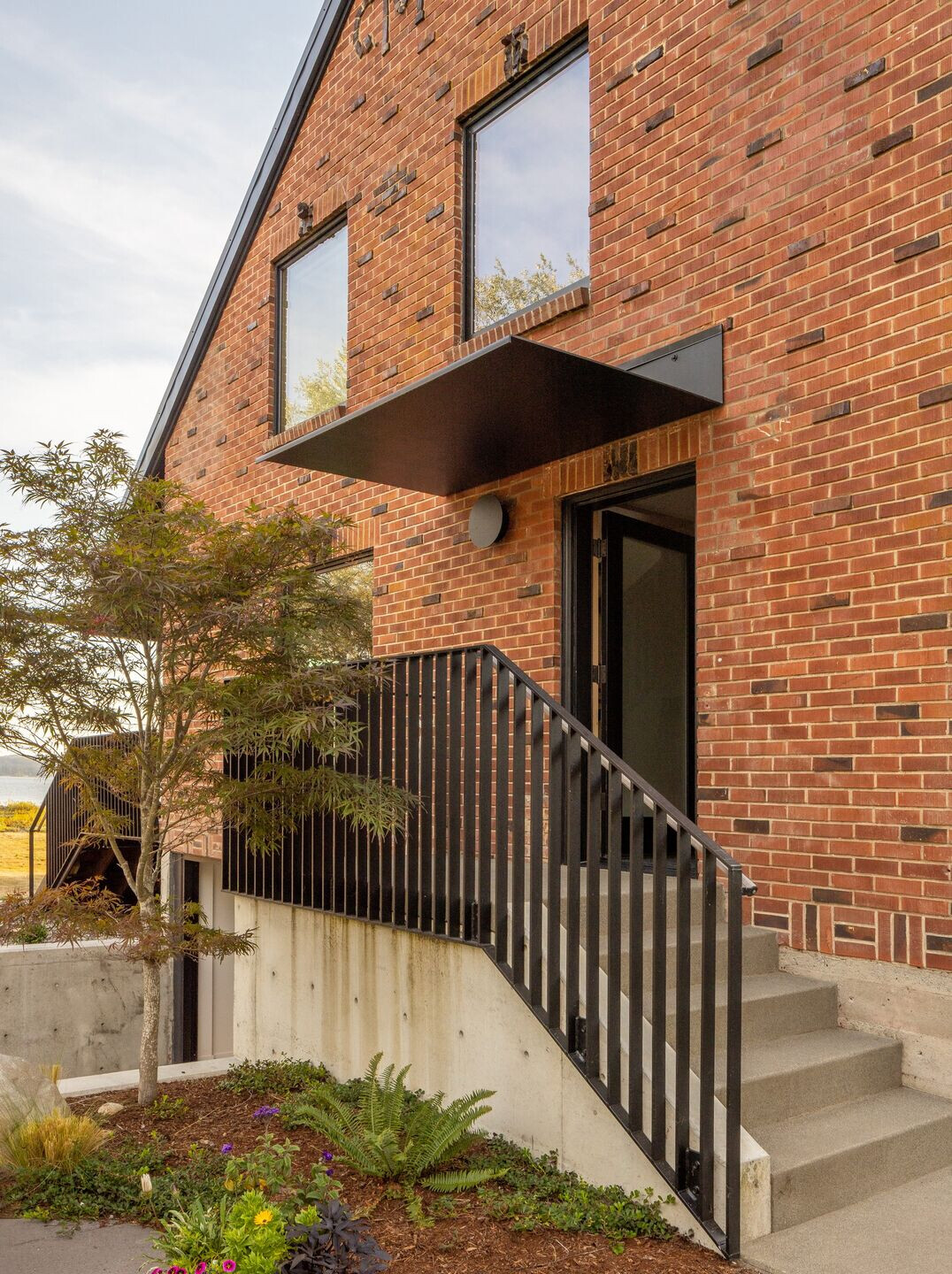 SHED started with the farmhouse overlooking the Dyes Inlet, revitalizing the brick structure to anticipate site development without erasing its character. To achieve this, the design team completely reimagined the interior while leaving the exterior intact and nudged into the 21st Century. Thoughtful exterior details demonstrate the synthesis of old and new, highlighted in the preserved brick initials of the original owner, a large roof overhang, and a steel canopy above a reoriented entry.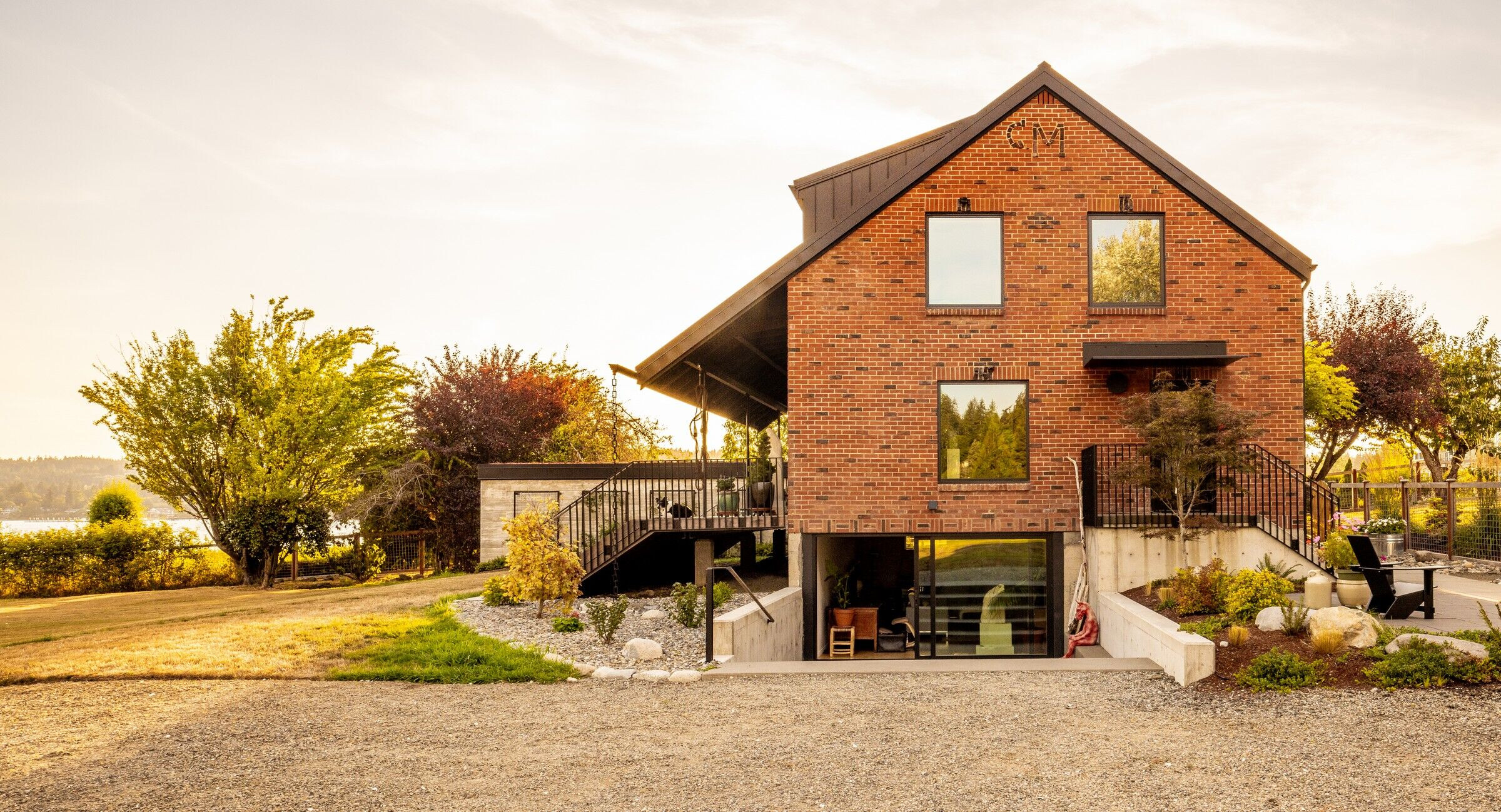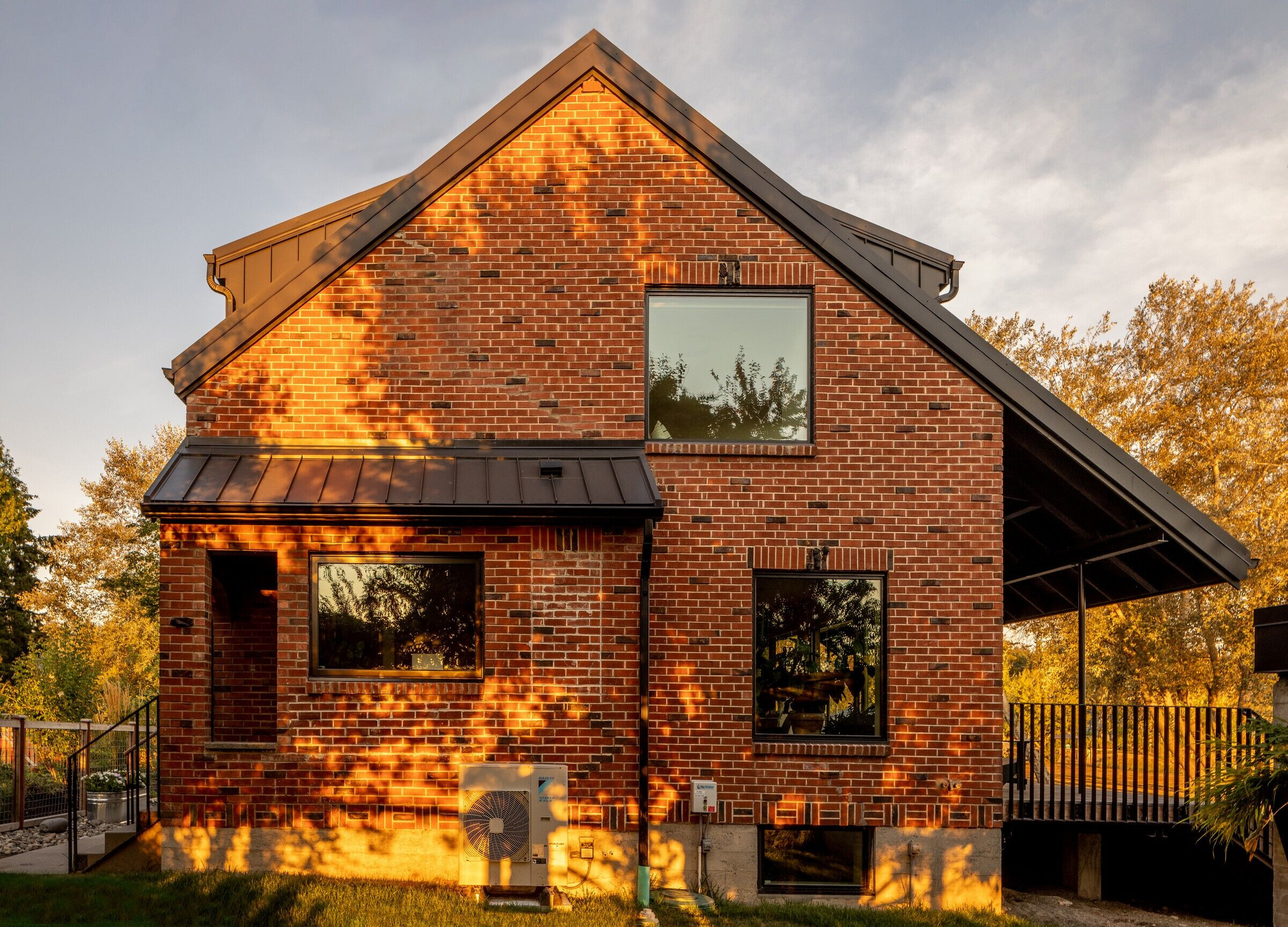 The existing floor plan was a collection of small rooms located around a central hearth, mostly shut off from views of the neighboring Oyster beds. The design team transformed the layout into an open and airy living space unified under one large gable roof, using the strong and simple structure to integrate two new dormers, one facing the water and the other the farmhouse orchard and garden. New windows and an expansive deck offer sweeping views, while purposeful interior finishes and Scandinavian-inspired materials give the home character. "We weren't looking for complexity. We were looking for simplicity," Kirsten commented. "SHED's design brings the outdoors in; it's incredibly serene." Two en-suite bedrooms and a basement flex room will accommodate future use of visiting family and friends.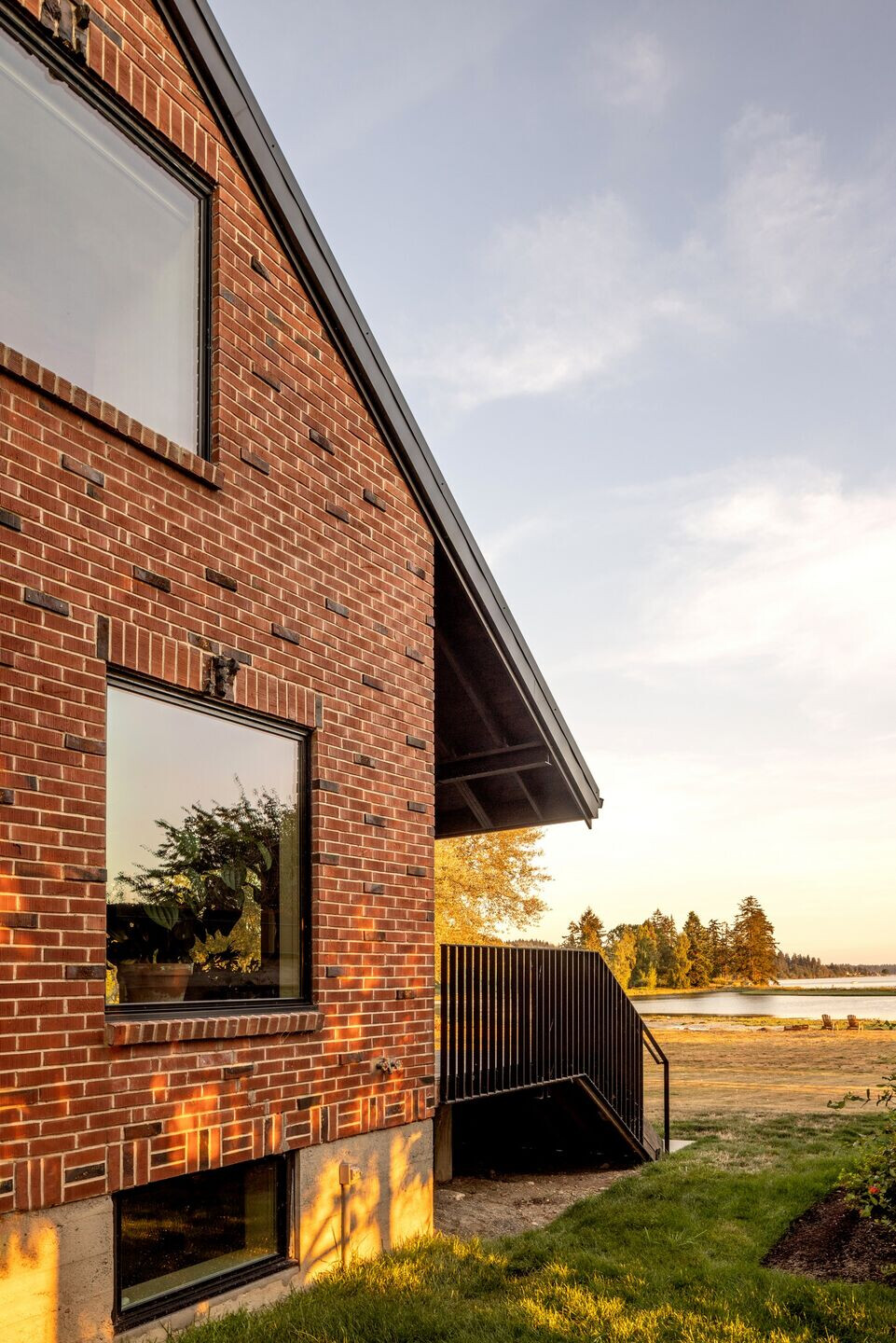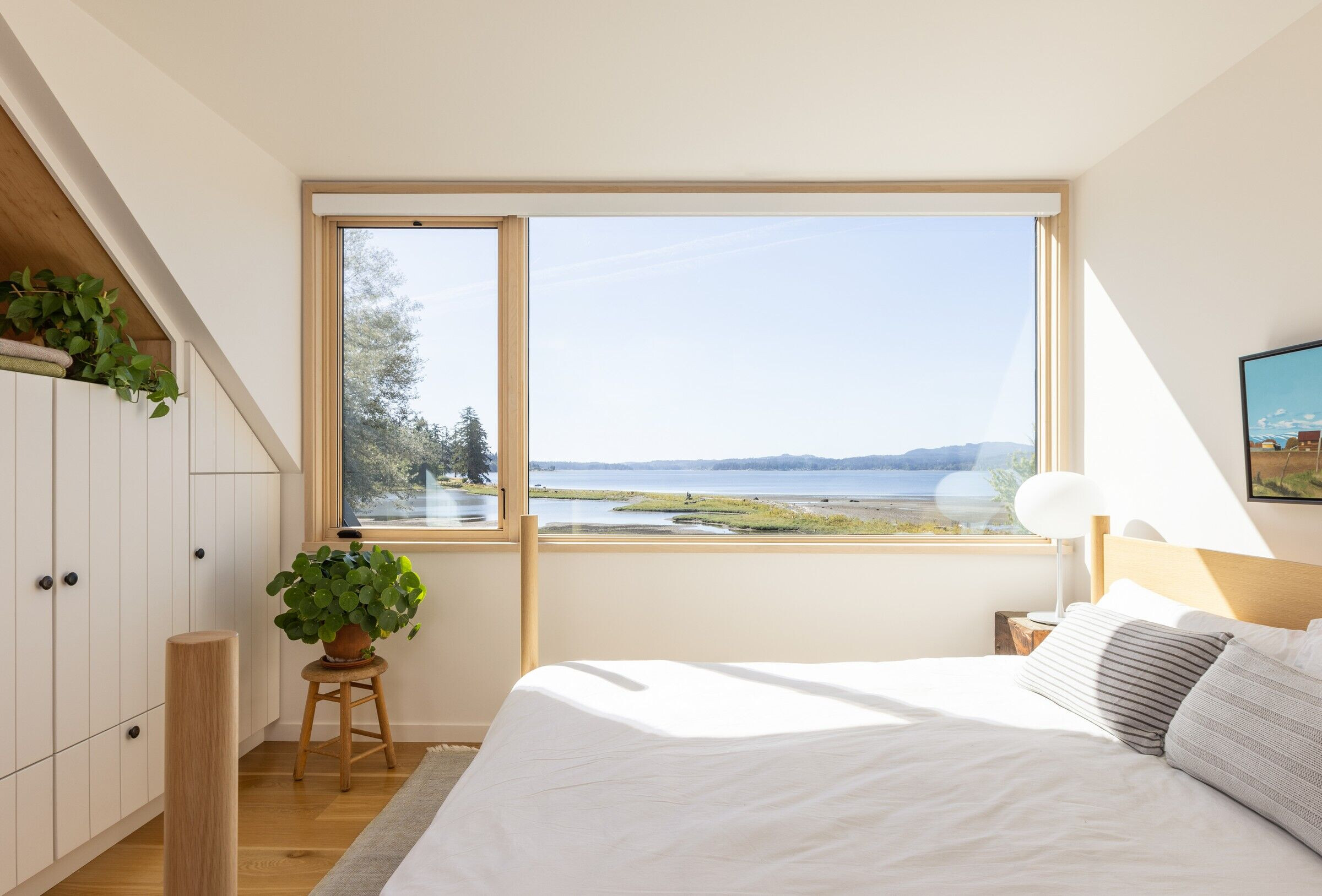 Not far from the home, SHED designed a half-buried boat-bunker. The structure provides privacy from adjacent properties and stores sculls and kayaks for use on the nearby waterway. The design connects to the site using concrete walls and a green roof and references the coastal defense bunkers seen around the Kitsap Peninsula.
While construction continues on the main house, Kirsten and Rick have taken up residence in the renovated farmhouse, enjoying SHED's design so much that they often say they might just want to stay.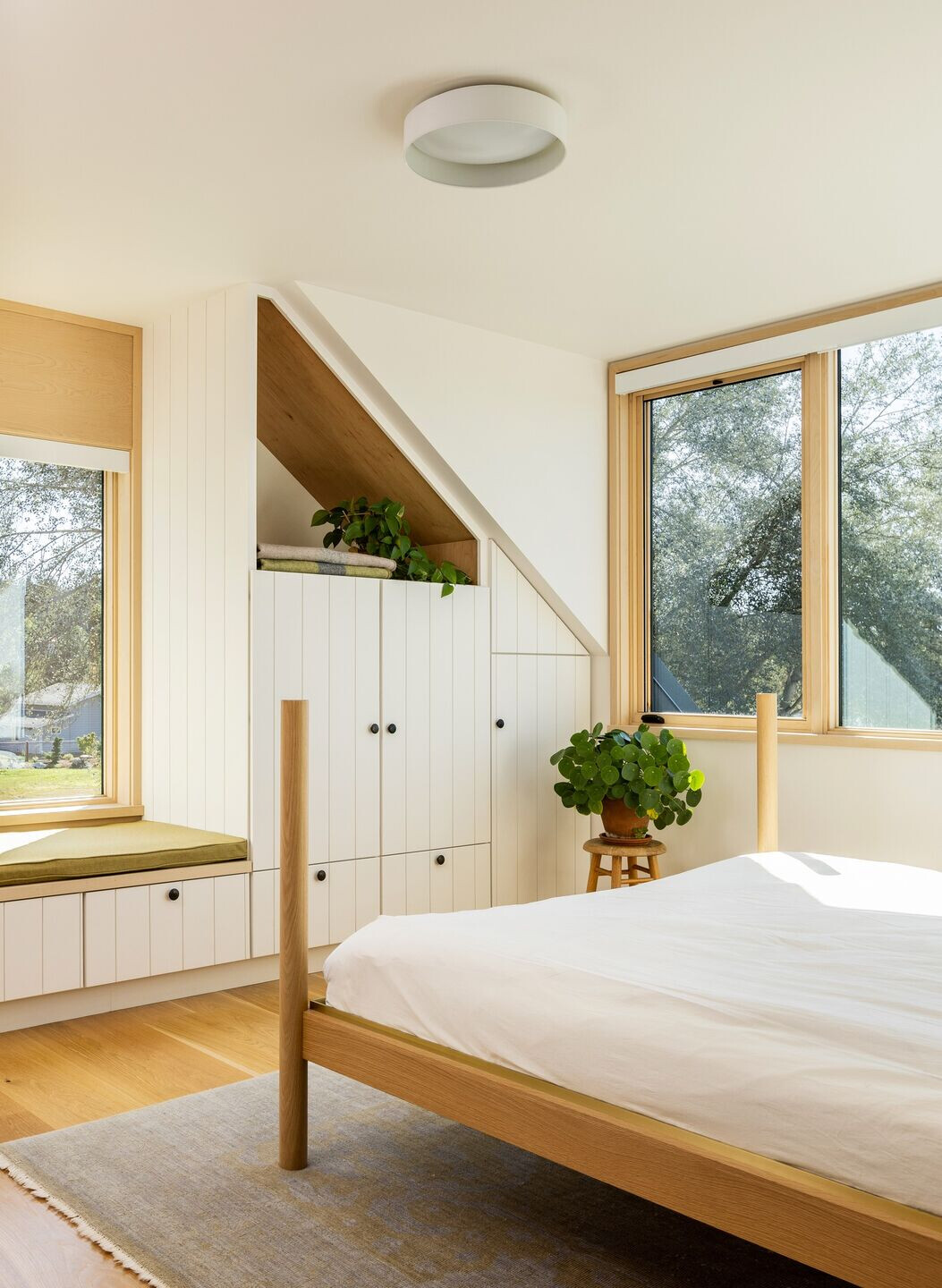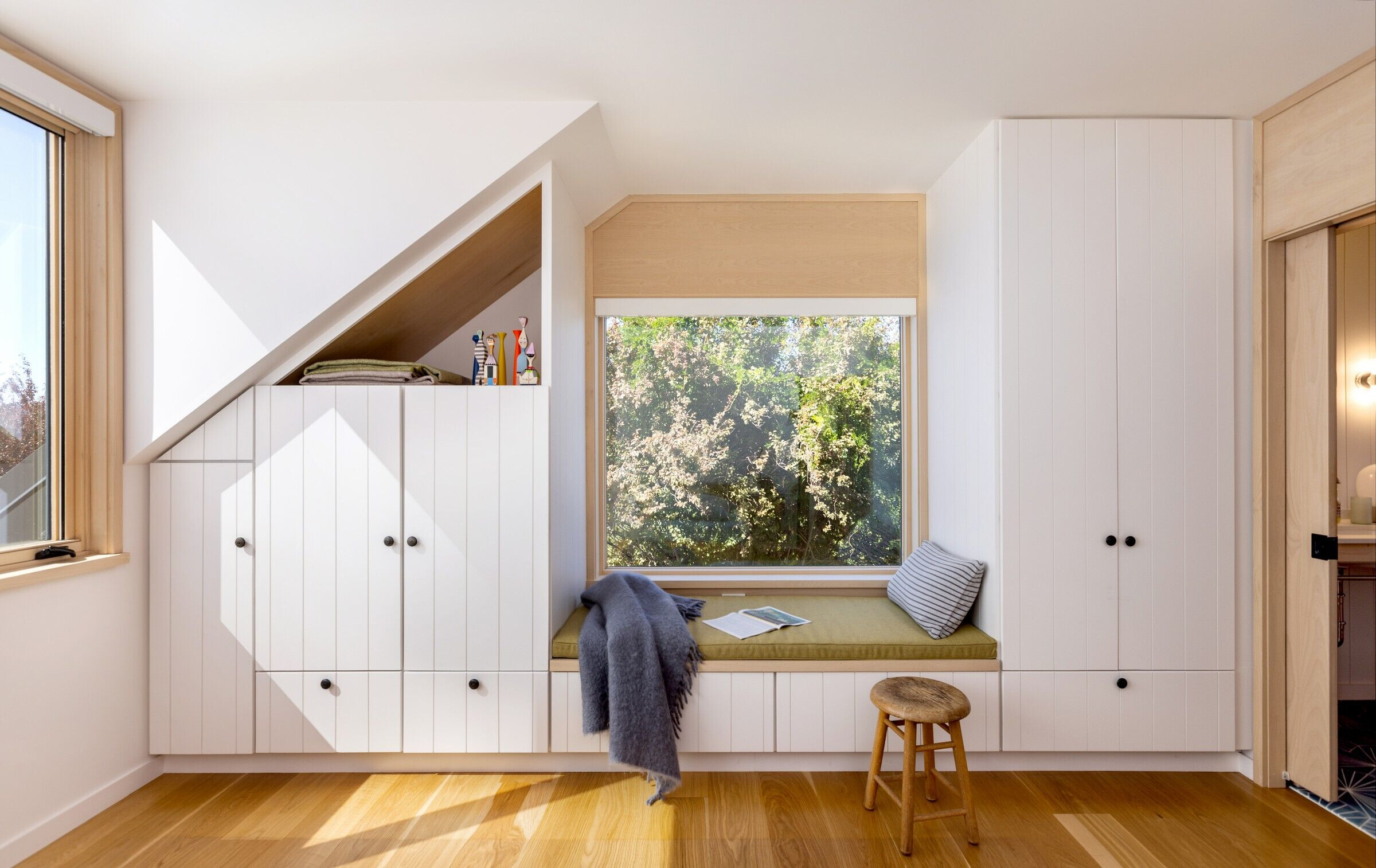 Team:
Architect: SHED Architecture & Design
Contractor: Joe Gates Construction
Structural Engineer: Todd Perbix
Photography: Rafael Soldi