This house is located on the border of the historical centre, a few meters from the San Jaime Arciprestal Church and the Plaza Mayor. The plot results from the demolition of two old houses, as in almost all neighbouring buildings.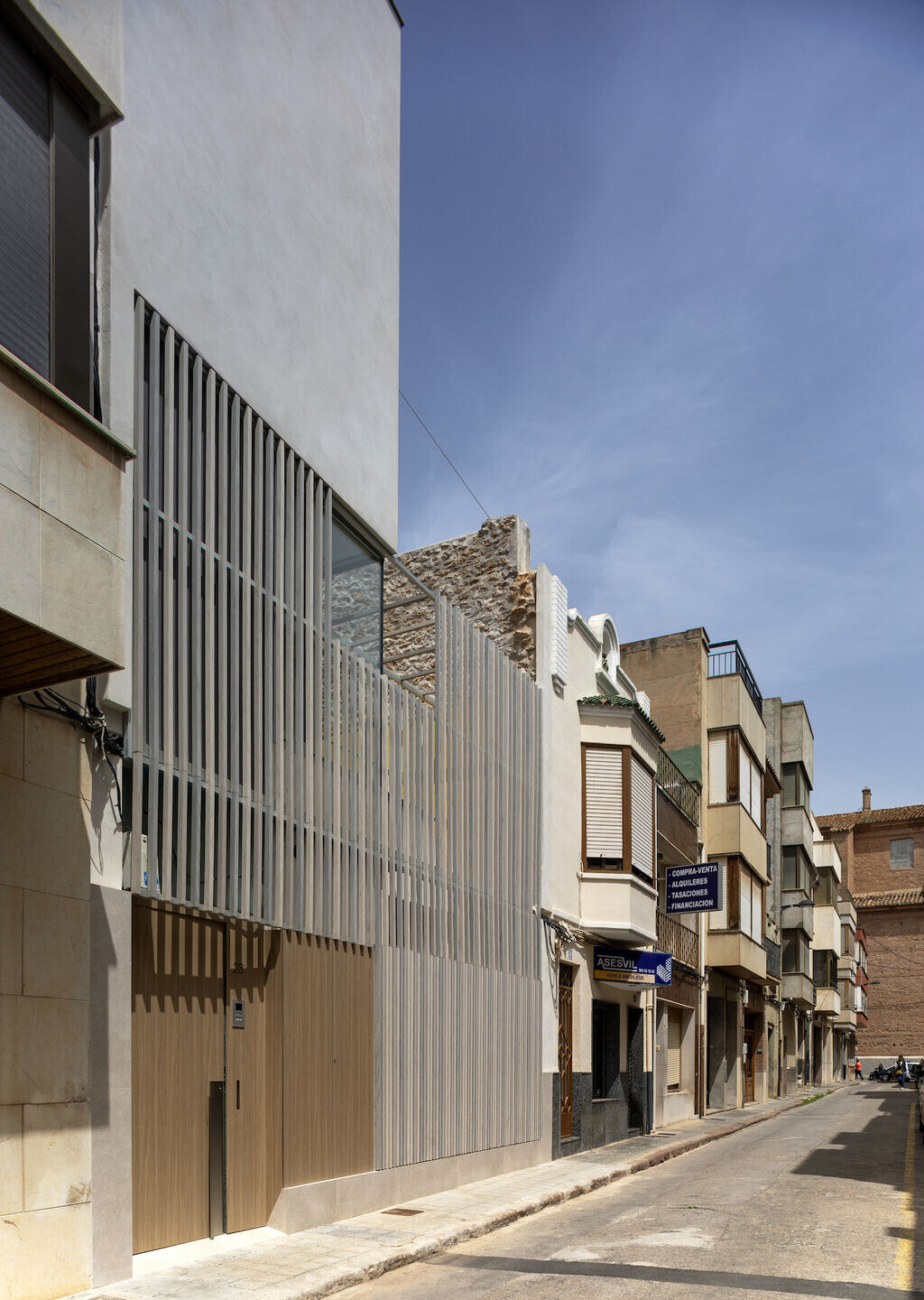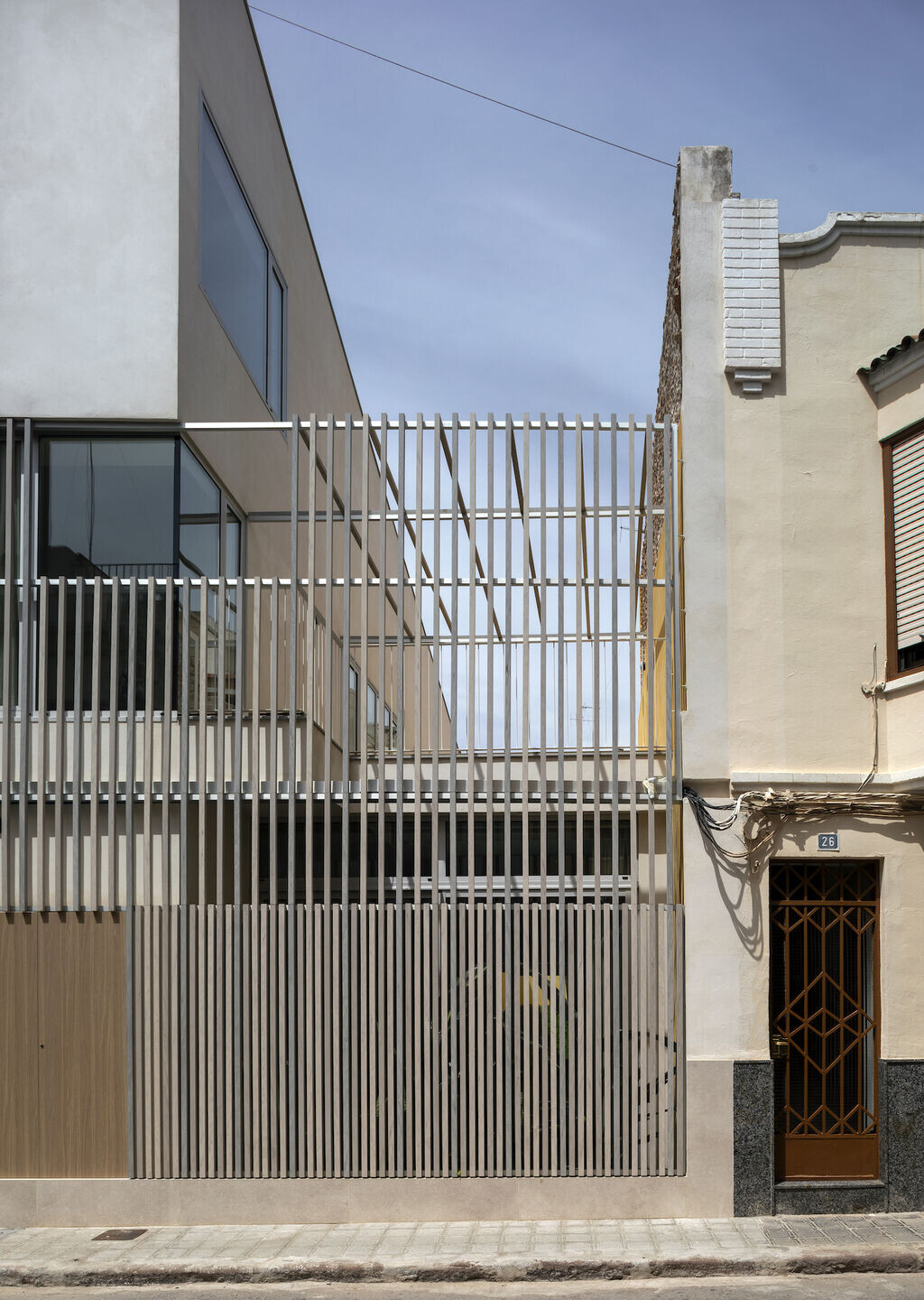 The wishes of future inhabitants to organize the program of needs practically on the ground floor, and the difference between the volume generated by this program and the maximum volume allowed by urban planning regulations, are the main conditions of departure. On the other hand, the orientation and depth of the plot hinder the good sunshine of this inhabited ground floor.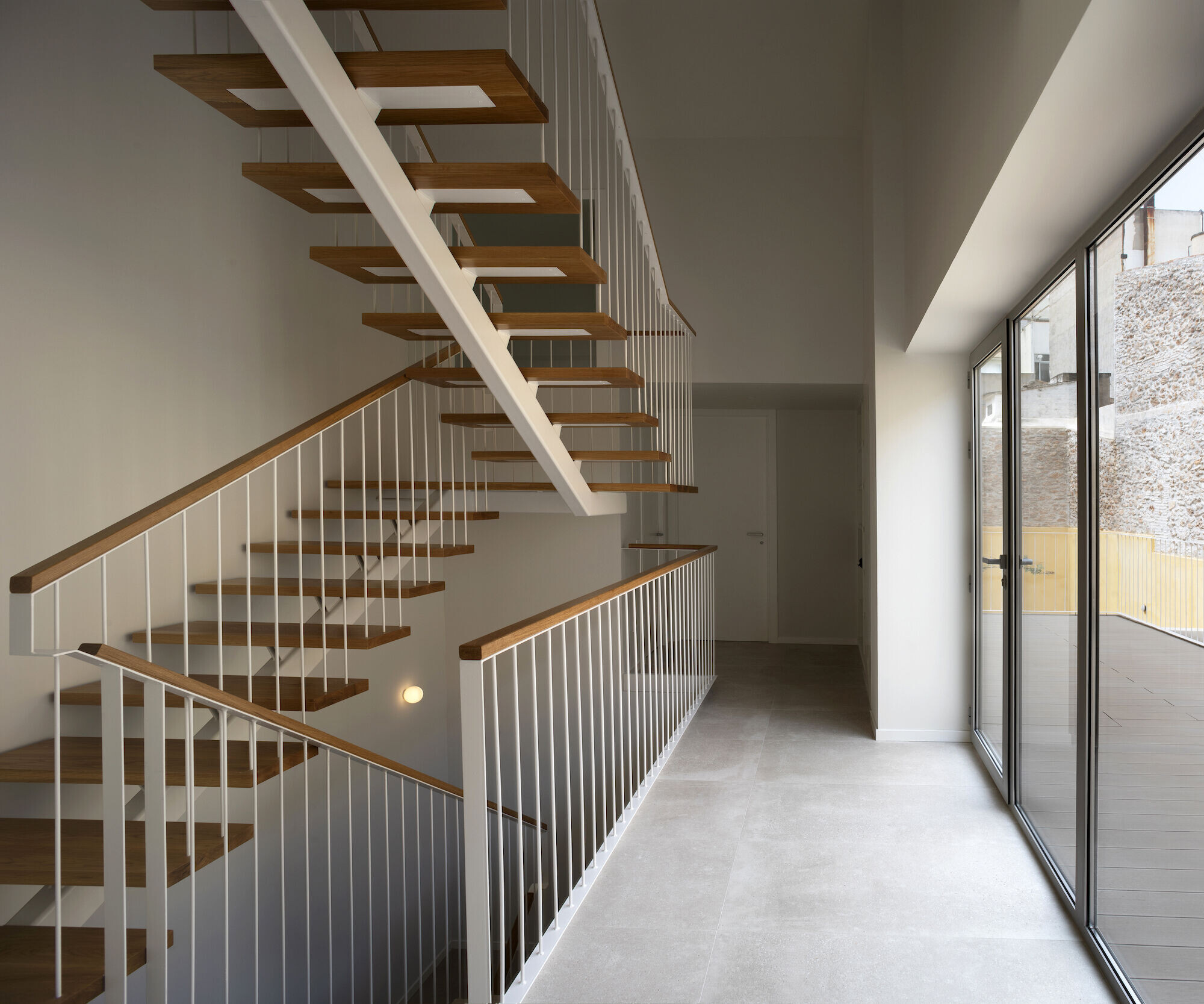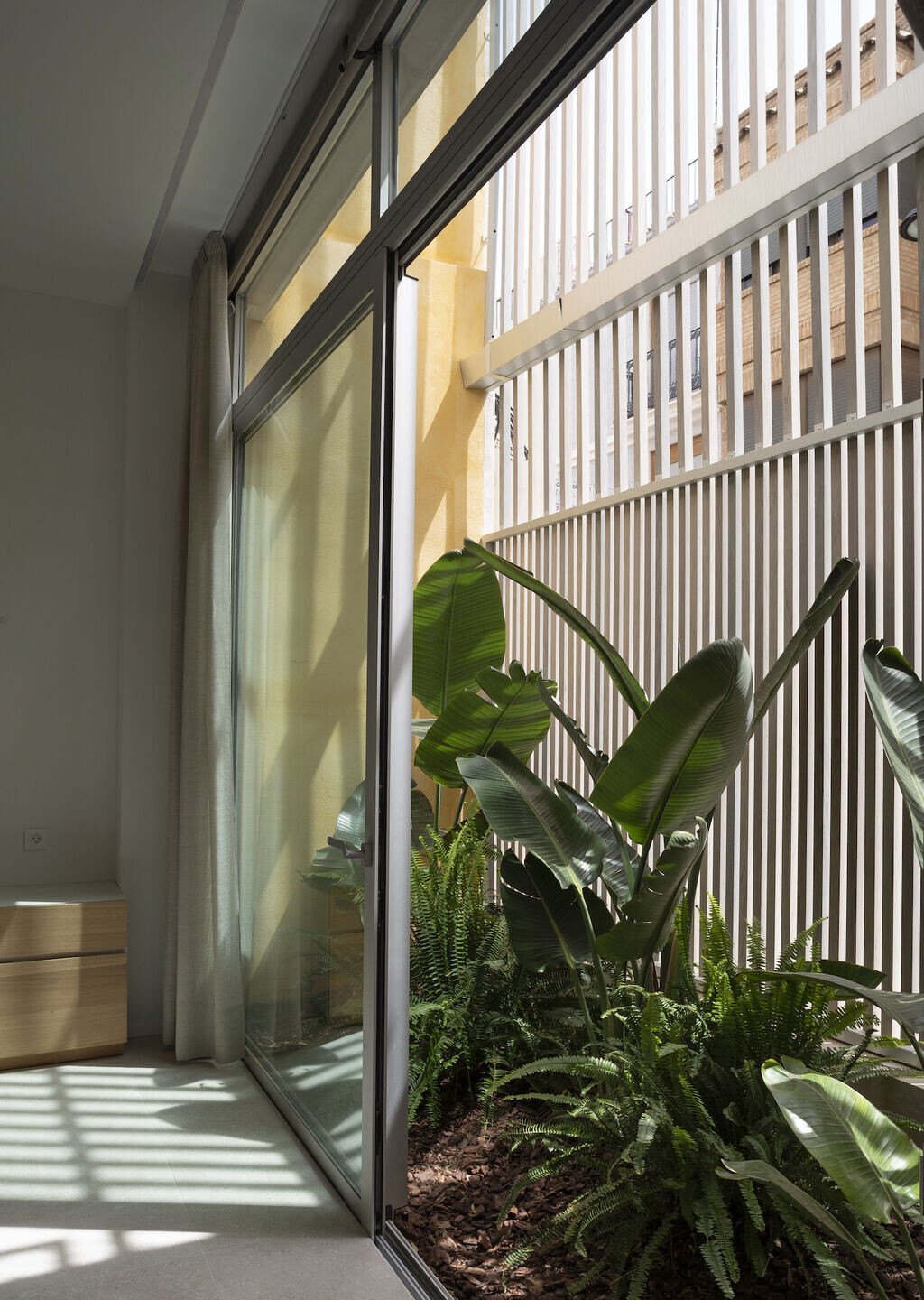 Based on these limitations, a cross-section is proposed that allows the entry of light and a dry-built façade, which, taking into account urban, scale, and privacy considerations, also collaborates in this sunning of the main rooms of the house. In the same way, it will happen with cross vents.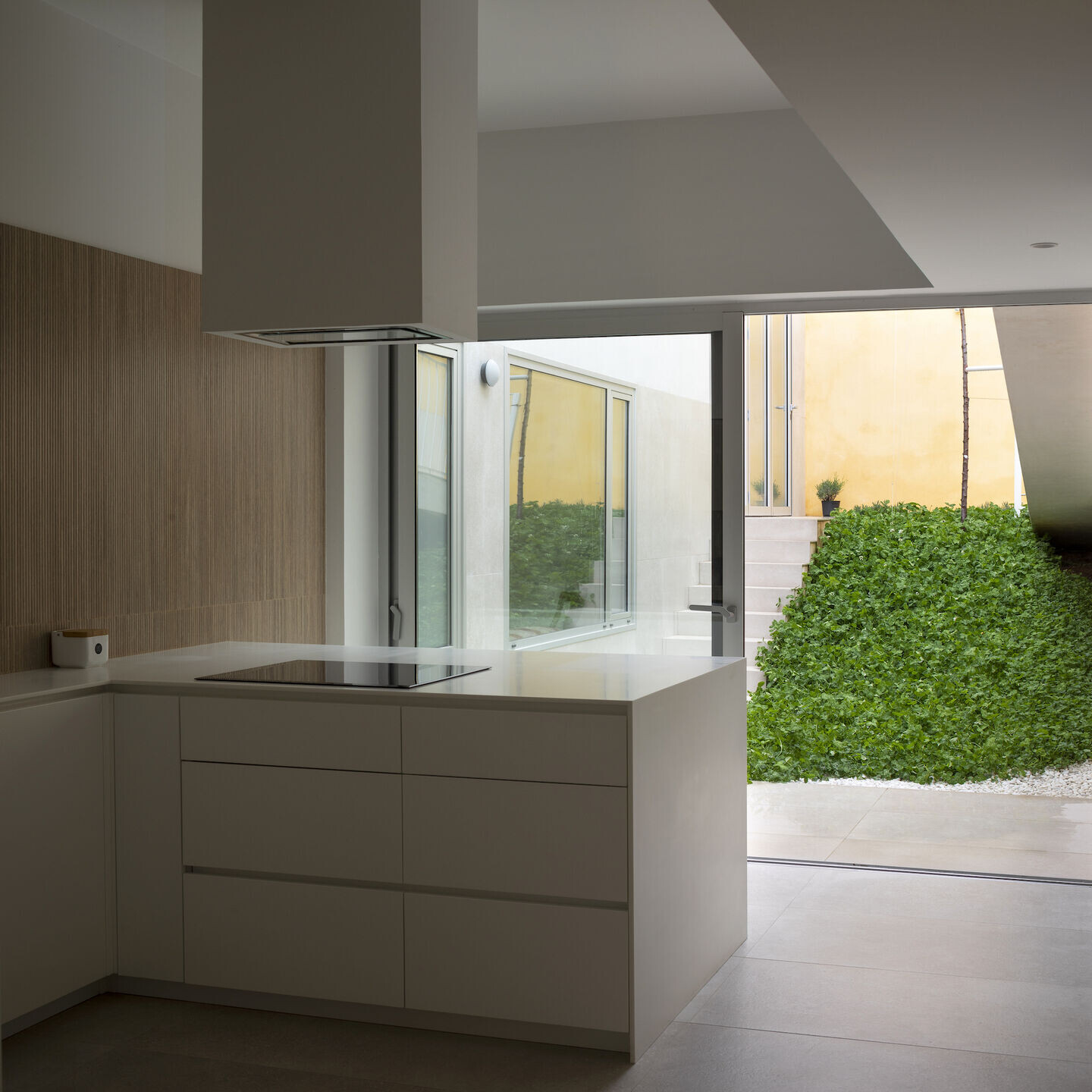 The upper body, quite narrow, is accommodated next to the highest neighbour wall, opening to a patio terrace that is linked to the garden by a ramp, looking towards the church and the bell tower. This ramp will also serve to moderate the opposite neighbour wall, whose old canvases in good condition will be seen in the background.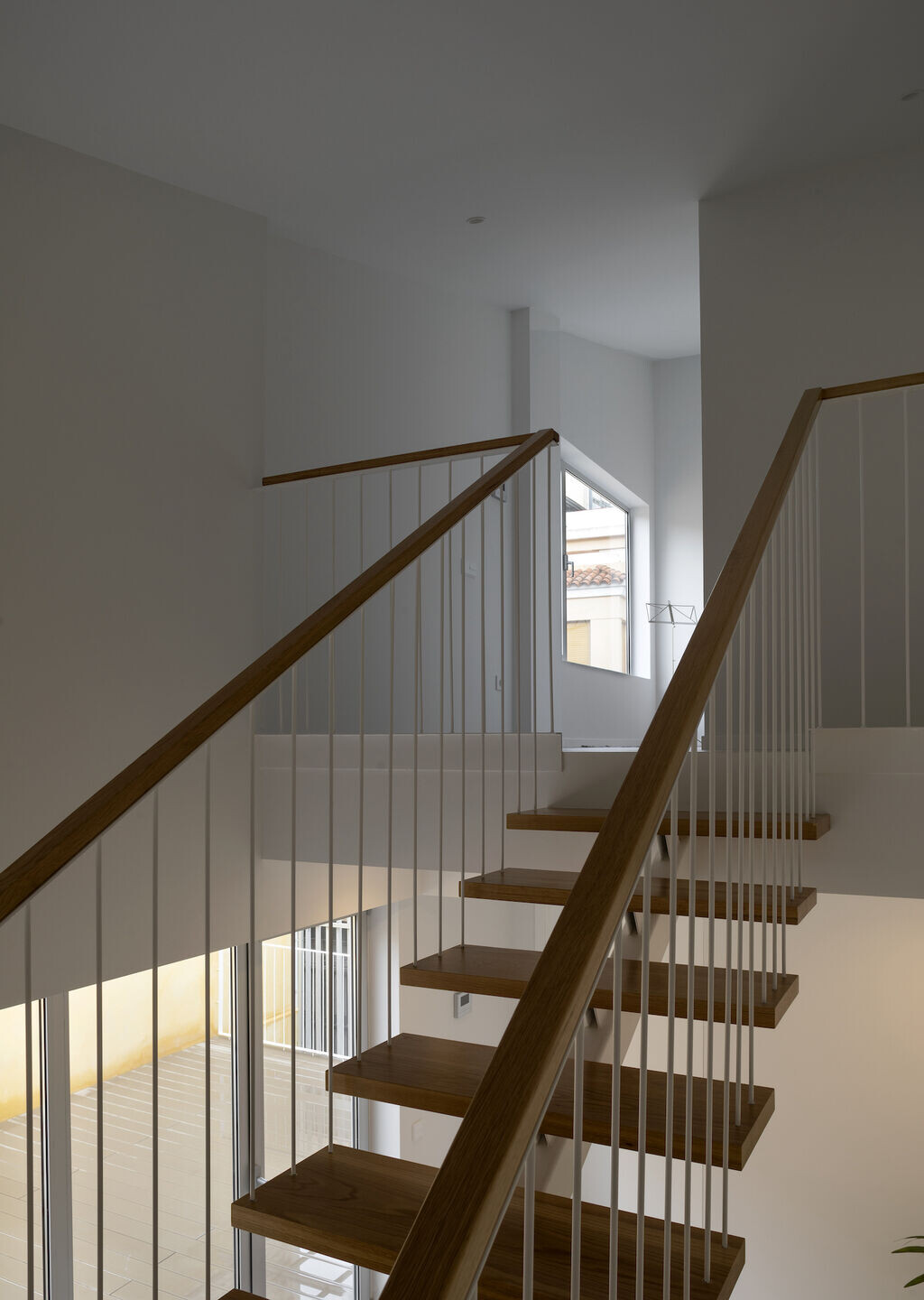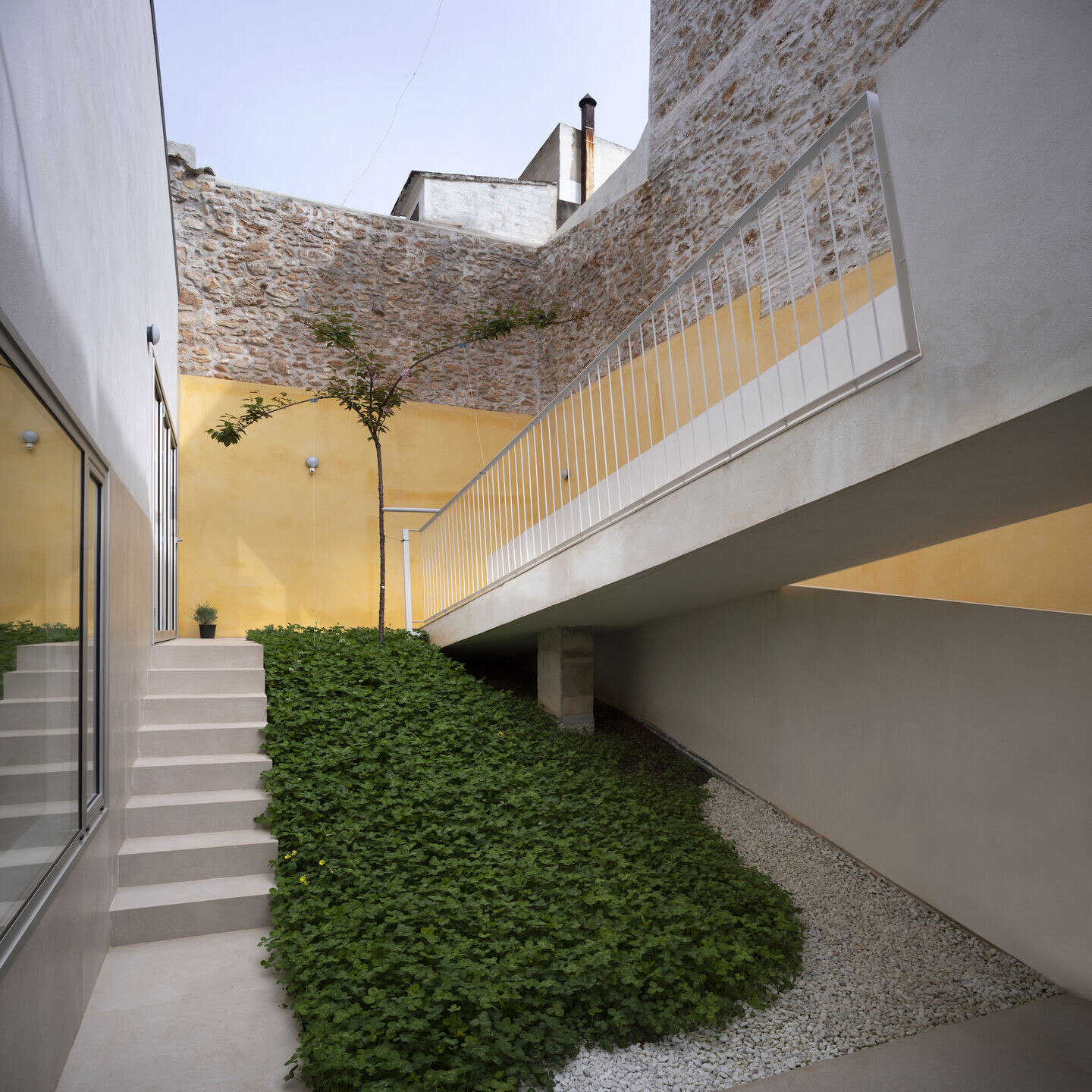 The terrace reaches the facade plan at one point, as a balcony, to be able to look out and relate to the street in a traditional way.
The proposal introduces the vegetation, both in the small front garden, forming part of the facade, and in the back sloped garden, as a thermoregulatory mechanism, and as a landscape, involving nature and the sky in the project.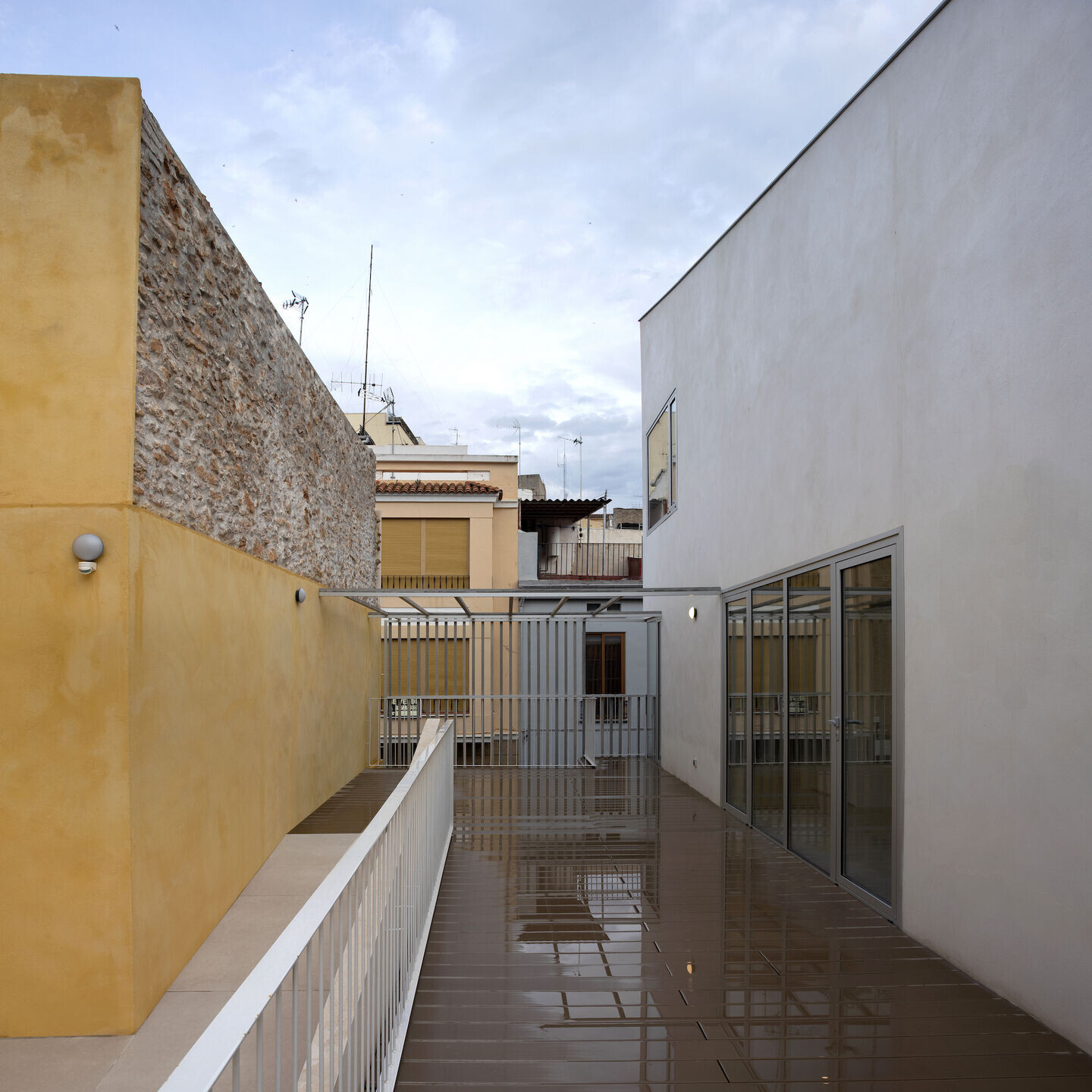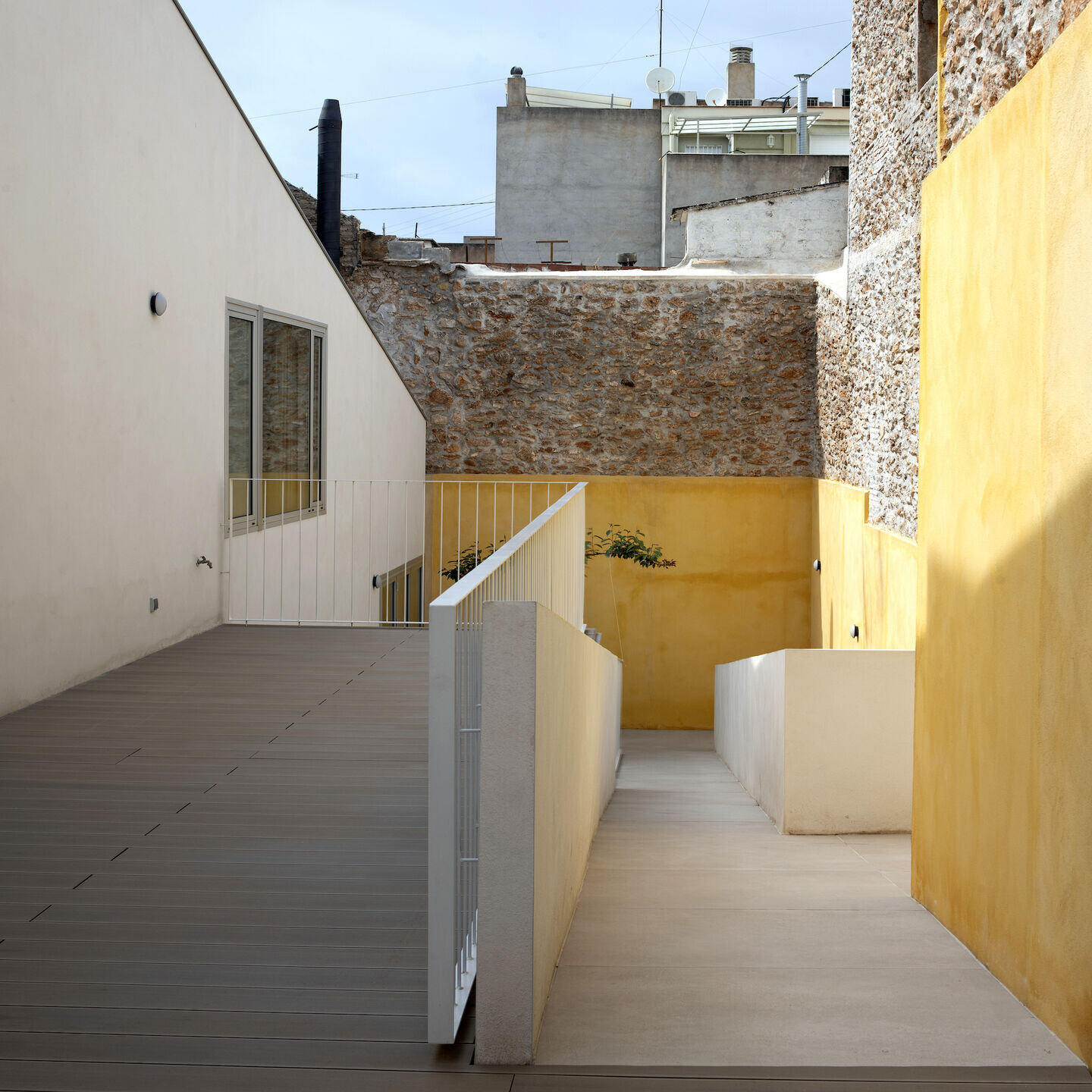 A complicity between users and a concept of habitability.height, the heart of the house and where the staircase organizes the program. The existing trees are respected. Only one very close is cut, for safety against a possible fire. On the roof, a "lantern", luminosity in the immediate surroundings and vital sign in the more distant landscape (finally the "lantern" was not built).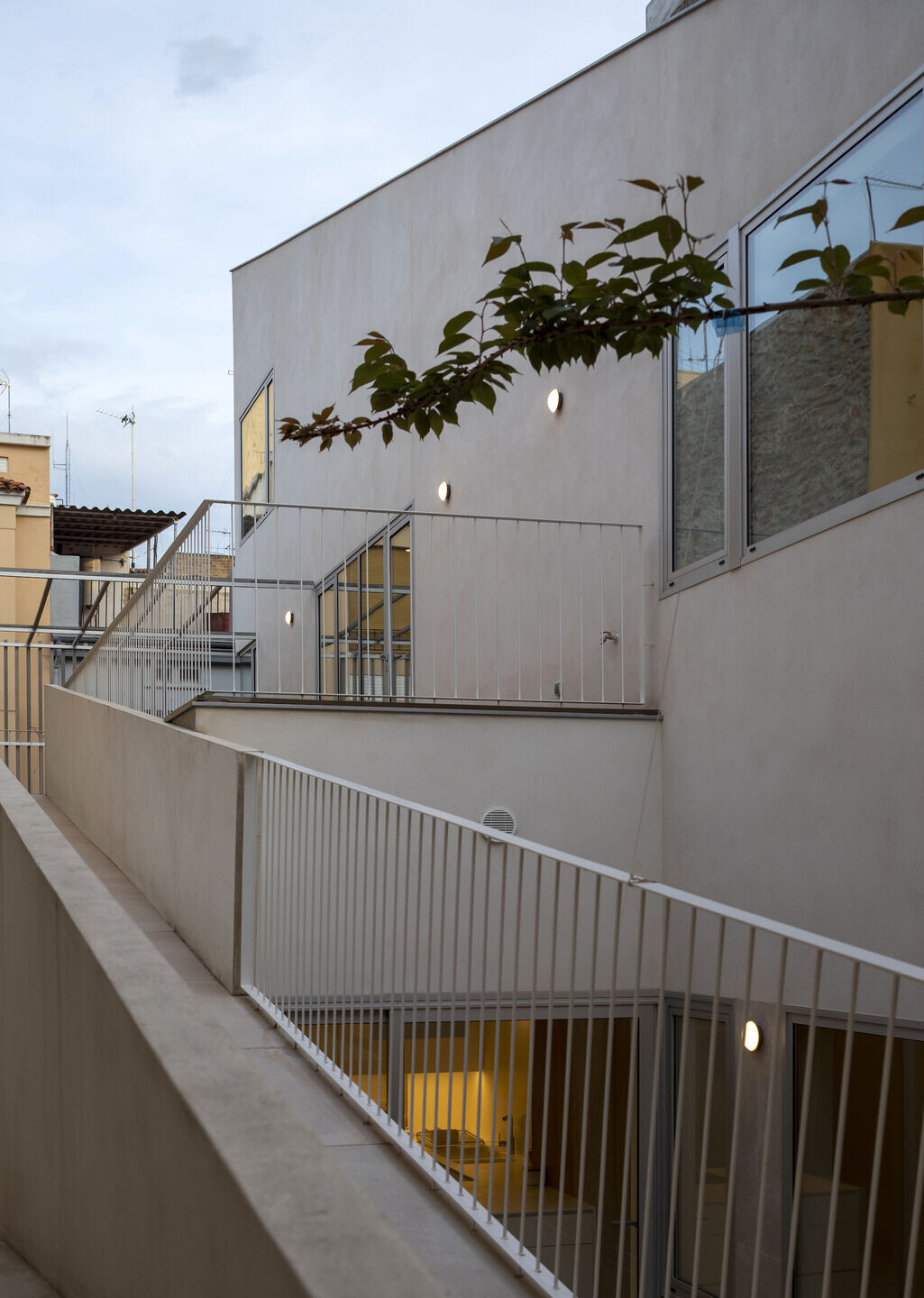 It is a self-sufficient "unplugged" house, using solar and wind energy, and a rainwater purification system.
Light industrialized structure, dry stone walls in contact with the ground and dark cement panels with wood fibres in contact with the pines (there was a previous version with industrialized aluminium mesh panels).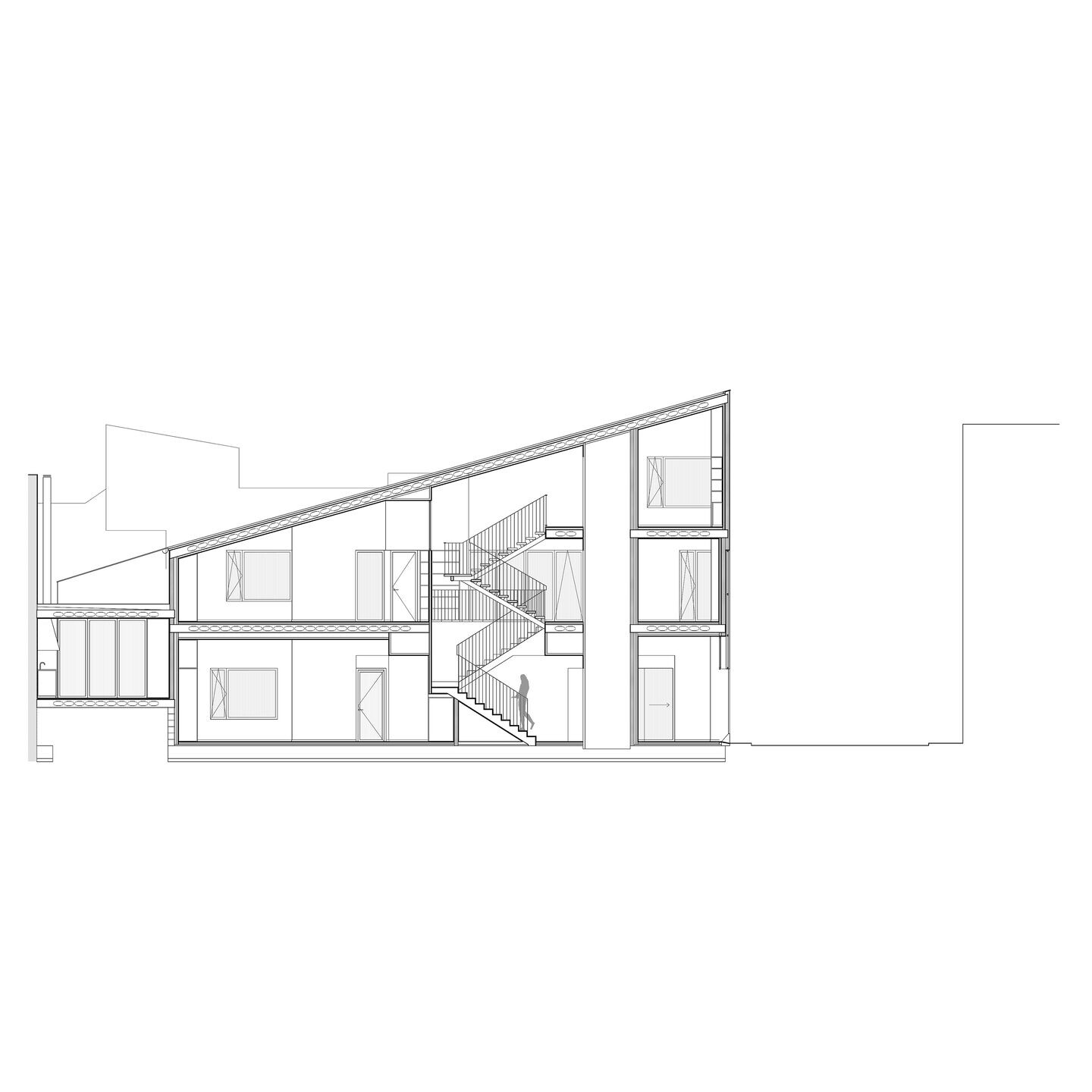 Team:
Architects: Juan Marco Arquitectos
Photographer: Diego Opazo