The project is located on a 190.00 square meter plot of land in the municipality of Morón (west area of Greater Buenos Aires). In the Castelar neighborhood, a neighborhood with a strongly consolidated urban imprint whose urban fabric is strongly residential in scale, however, the construction of residential, office and mixed-use buildings has made its way in recent years, generating new and diverse ways of living.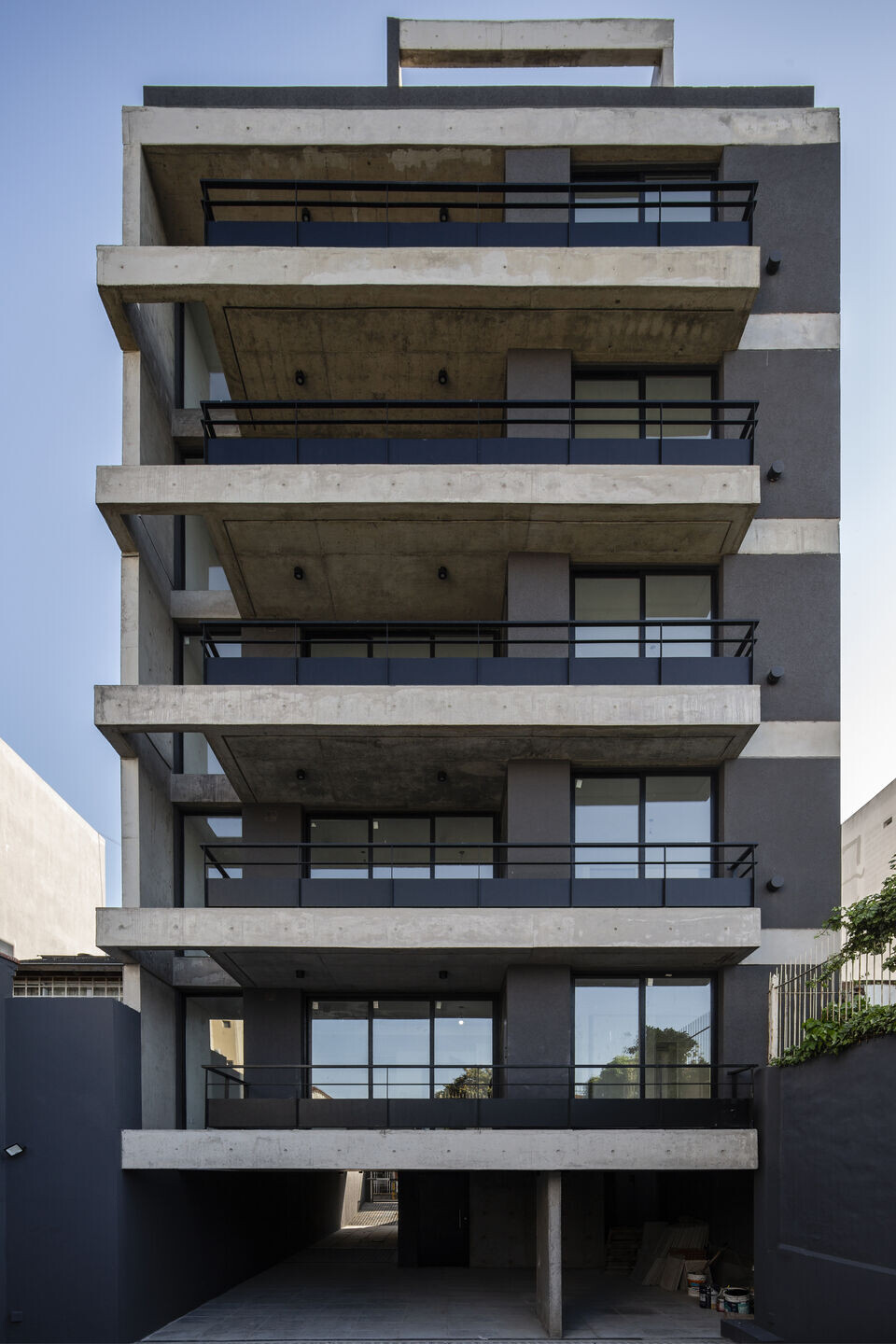 Understanding that the neighborhood is facing a process of gentrification as a result of the new urban logics, we thought of a project whose basic design premise contemplated the construction of a modern architecture that would give rise to a building capable of coexisting more or less harmoniously with the immediate environment. which in turn was versatile enough to adapt to future development and which in turn allows it to articulate in a more or less reasonable way with the existing adjoining constructions.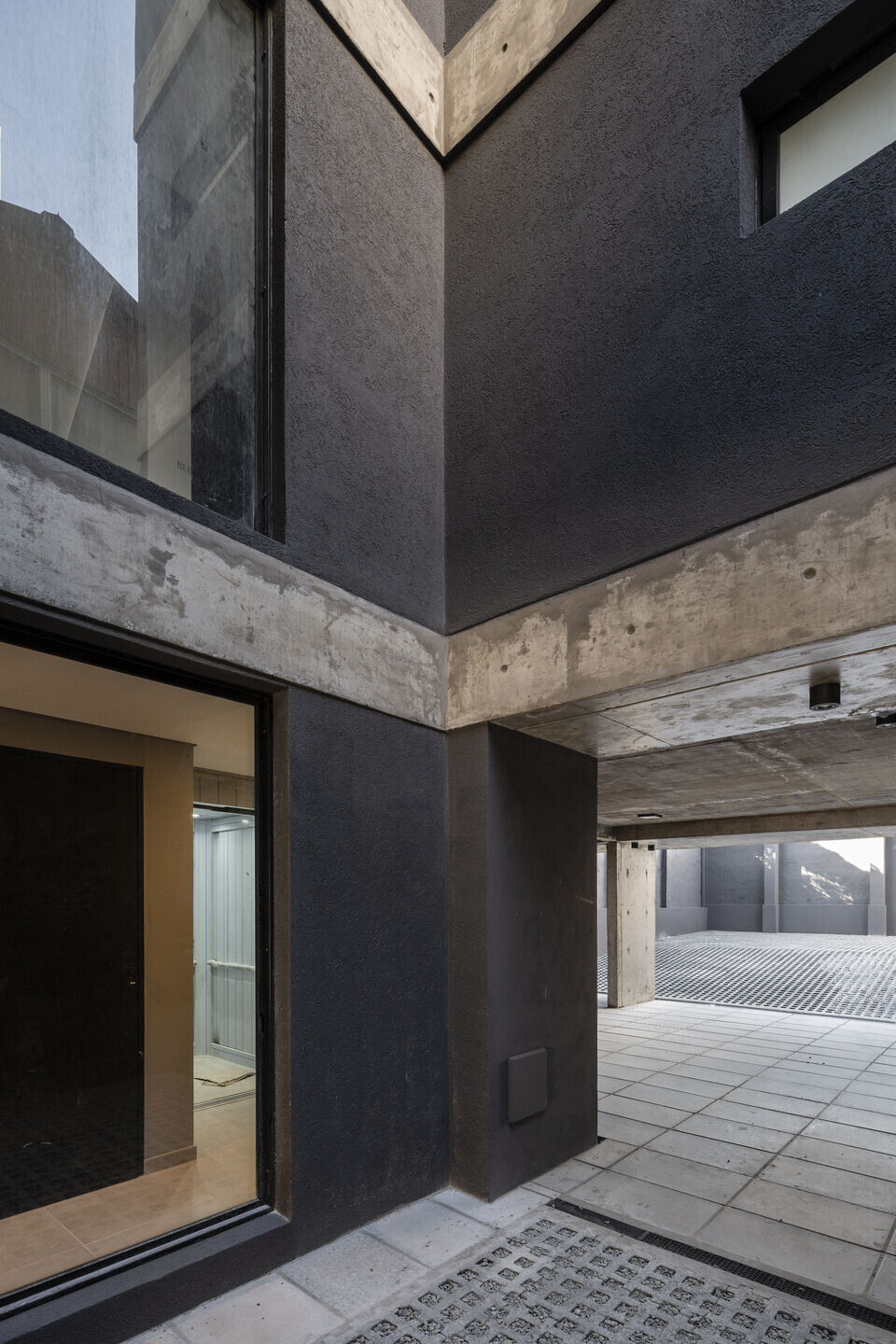 The idea stems from the need to condense densities, creating new ways of living in small spaces without penalizing comfort or quality of life. For this reason, green spaces and natural lighting prevail in the project, constituting a strong relationship between the interior and the exterior.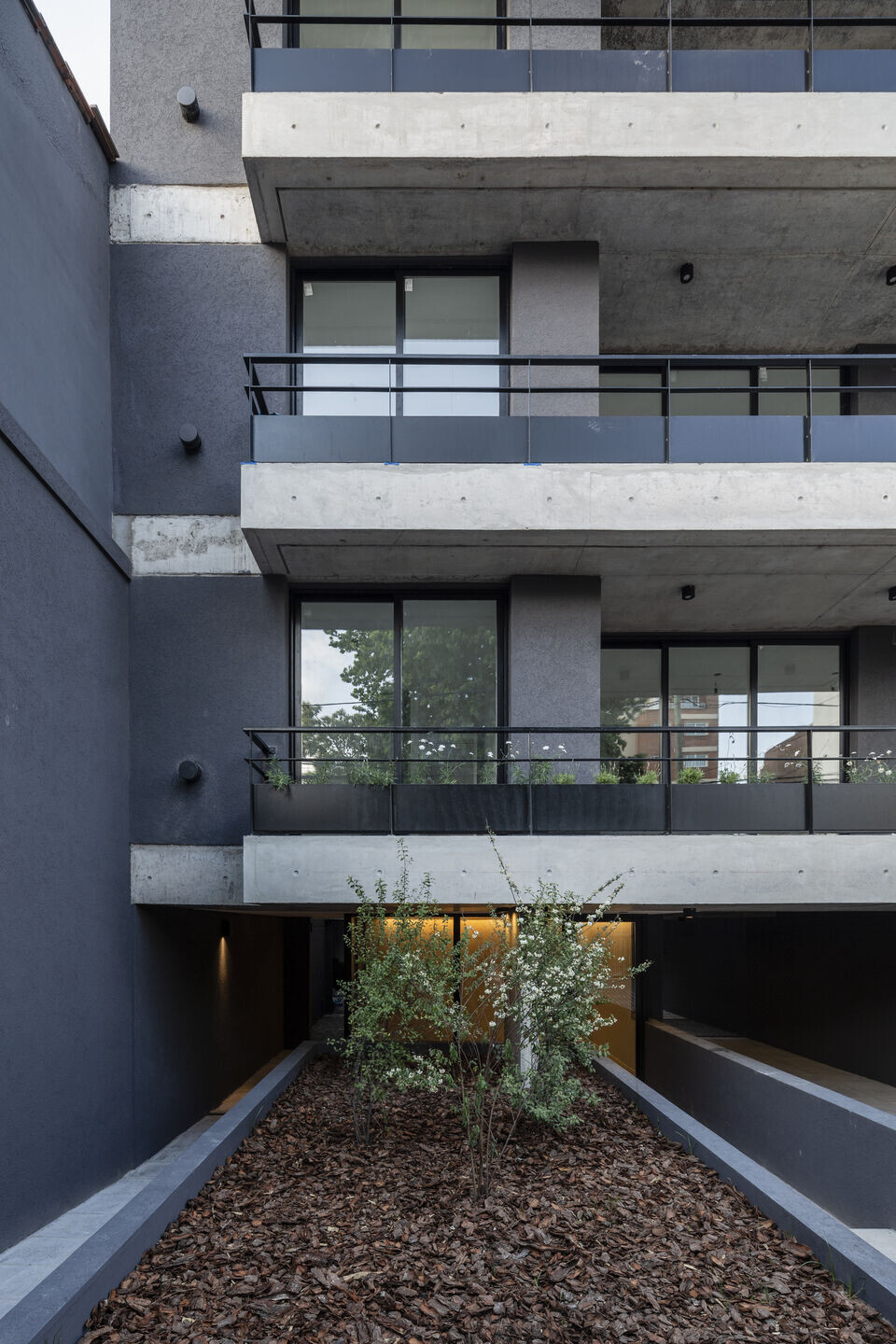 The building constituted from two more or less compact blocks linked by a vertical circulation core. The access floor is below the natural ground level in order to gain a new floor according to the height requirements of the municipality. The rest of the building is developed on five floors and an accessible terrace where two types of housing are housed, on the one hand, those with a 50.00 square meter bedroom with views to the front and back, while on the last two floors of the front there is a typology of two-bedroom duplex housing of 100.00 square meters.Additionally, the roof was thought of as an accessible area in order to generate new and diverse meeting spaces.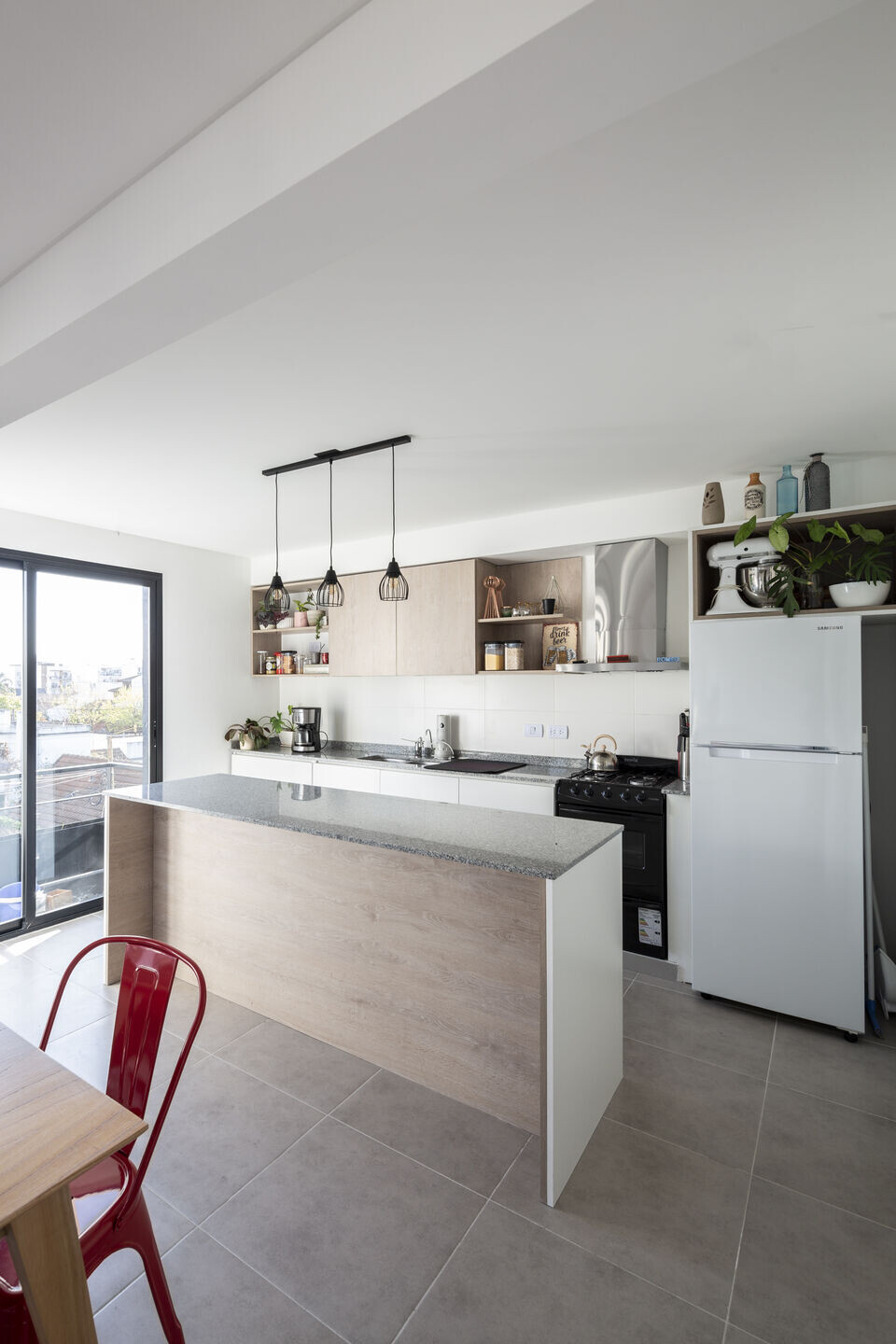 The material proposal accompanied by structural logic starts from the base of generating a building with a great visual impact, low maintenance cost and a strong timeless imprint. That is why we decided to use noble materials of traditional construction.
The walls formed from masonry with neutral finishes forming vertical closing elements combined with large glazed surfaces constitute the perimeter enclosure while the horizontal surfaces were materialized from exposed concrete slabs and beams that, at the same time, serve as structural support to the building of strong material expression.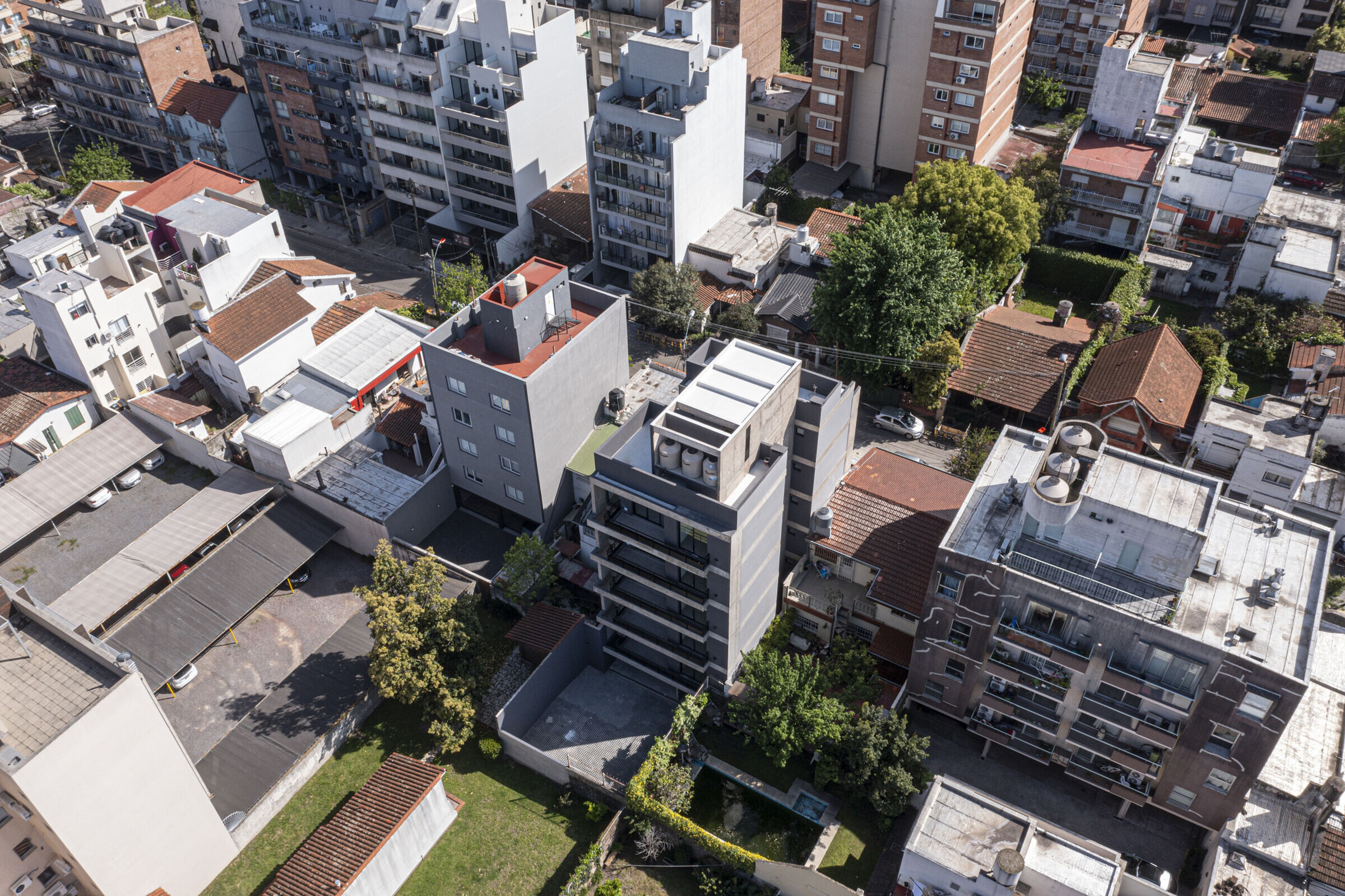 Team:
Architects: CRBN | Carbone Arquitectos
Lead Architects: Franco Carbone, Marcelo Juan Carbone, Ignacio Germano, Leandro Furfori, Elizabeth Kessler, Maria Cecilia Perea.
Photographer: Bruto Studio