"EPIC is a not for profit organisation operating in the Pilbara & Goldfields regions of Western Australia. EPIC stands for Empowering People in Communities – and essentially that is what we do. Through a range of services and programs we support many people to live a more connected life.
Every person deserves to be a part of a community, however some people experience barriers that make it hard to be included. EPIC helps to break down those barriers by providing practical assistance and encouragement through career enrichment and capacity building programs, providing support to people with disabilities and their carers, and engaging the wider community in events and activities."
(Stephanie Soter, CEO and Founder)
Iredale Pedersen Hook Architects were commissioned by EPIC to design their new headquarters which they call the EPiCentre, in downtown Karratha.
The facility provides staff offices, training rooms, meeting spaces and a social hub for clients who have a range of physical and mental challenges that require support in the community.
While Karratha is often thought of as a wealthy mining town, there are still many families from all parts of society that have family members who have disabilities that prevent their full engagement with the wider community. EPIC provide support in the form of training, family support and social support for their client families.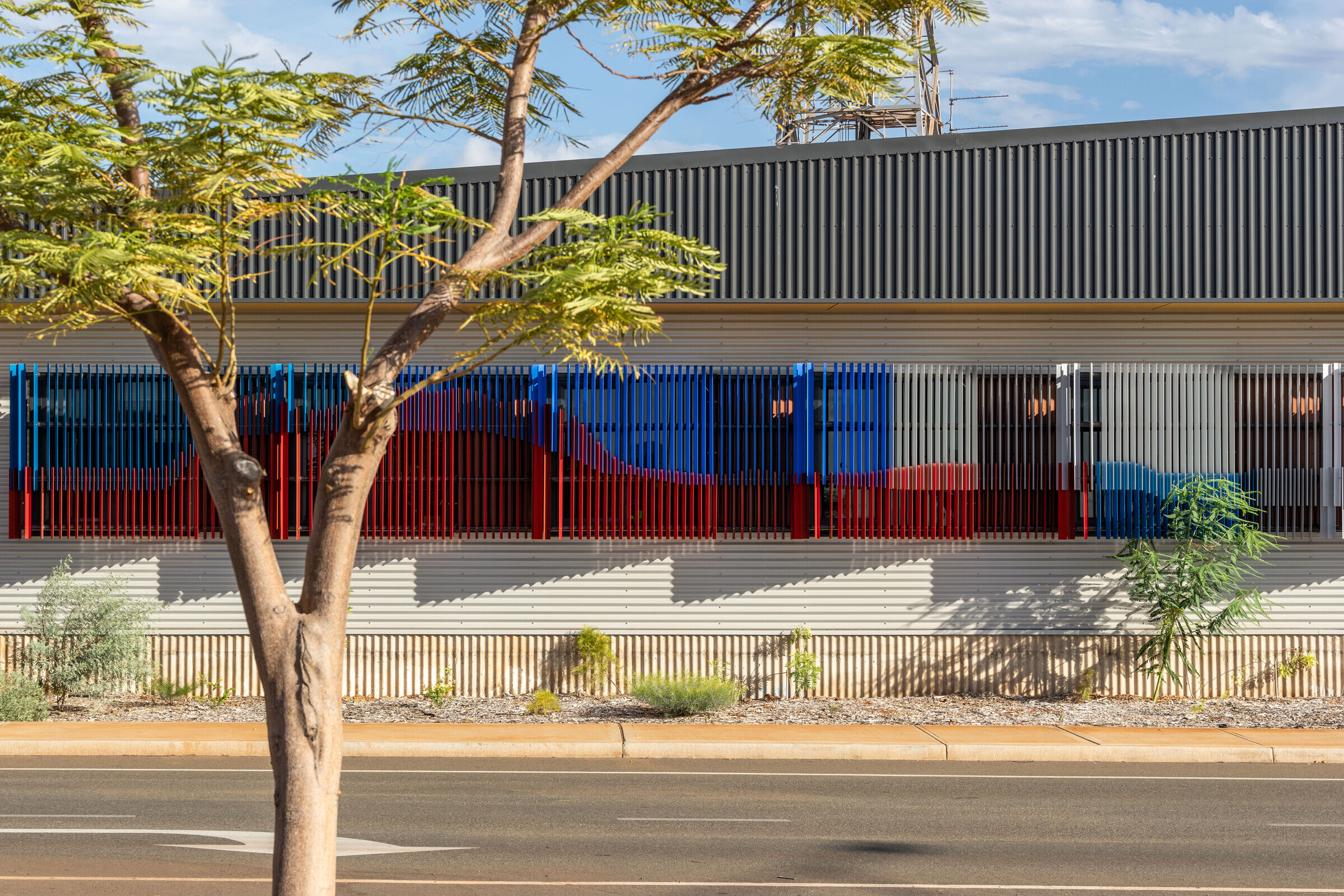 The new EPiCentre addresses the intersection of the two main roads, Balmoral Road and Karratha Terrace in an 'L' shape layout. The major corner is addressed with a feature canopy element formed by a translucent polyester sheet which is lit at night and a pedestrian ramp to the main entrance. The second corner on Morse Court and Karratha Terrace intersection is addressed by a smaller skillion roof and wrap down that defines the secondary street corner.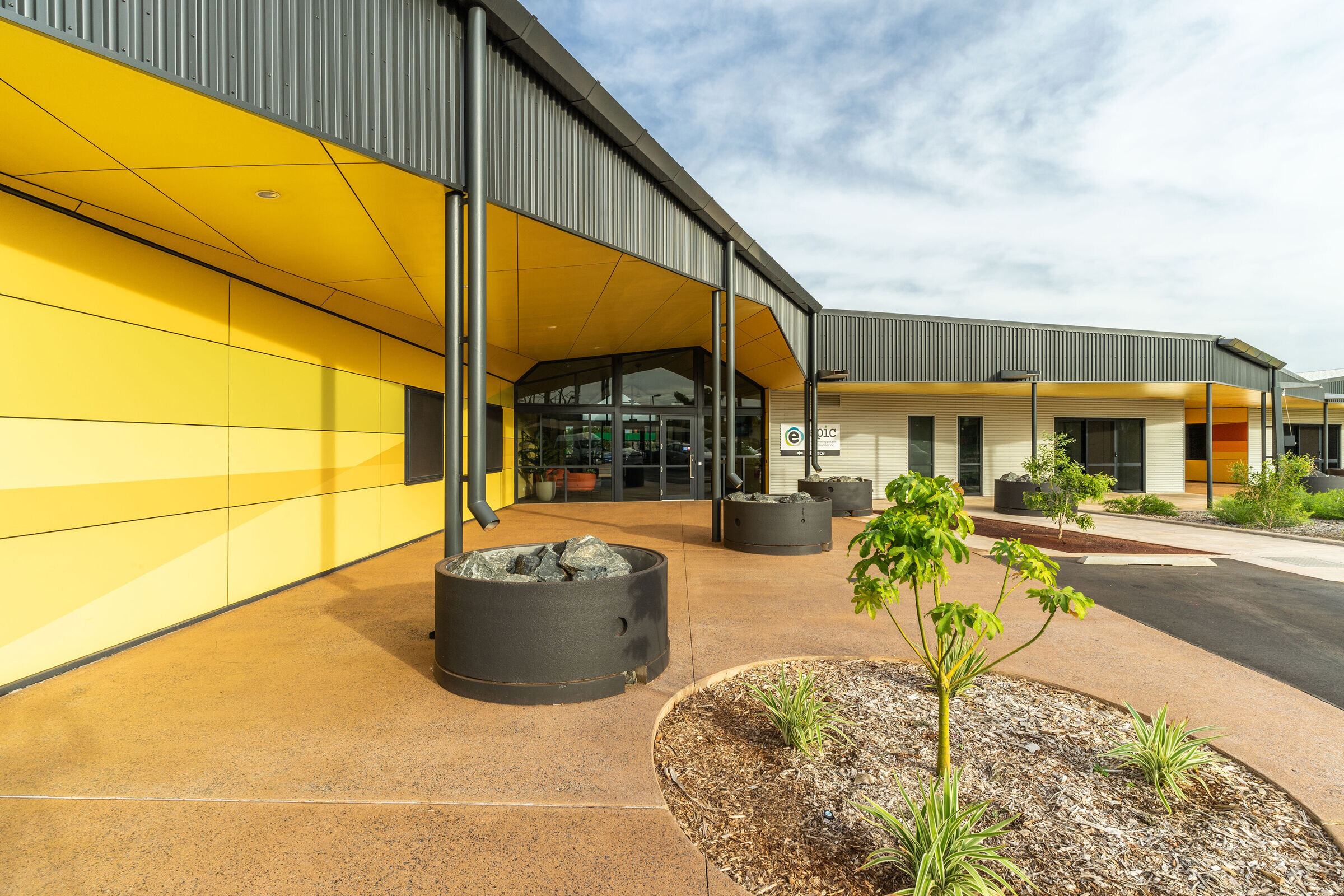 The building is sectioned into three pavilions under a single roof structure. The two administration pavilions interconnected by a main entry/foyer space houses the main staff office and conference, training and meeting room facilities. The third pavilion is an Activity and Resource Centre used for community activities and events such as cooking and arts and crafts. All three pavilions are connected by undercover 'cores', which allow breezes and a visual connection through the site. The foyer space in the first of these 'cores' which is glazed on both sides and provide the main entry point from the rear carpark side of the building as well as a secondary entry point from the street front. The second 'core' provides a breezeway circulation and activity space that has a visually permeable screen to Karratha Terrace.
The exterior street facades provide a restrained colour palate in Colorbond Steel, with bursts of yellow in Fibre-cement sheet to the soffit of the eaves and courtyard walls. At night an internally lit Polyester Prism provides a marker on the street corner, while the coloured sunscreens are backlit to provide a reference to the hill country around the town.