In 2016, the Hotel Cristallo in Sulden (South Tyrol) was expanded with an approx. 600 m² wellness area. The newly built Komplext connects directly to the existing hotel building and includes a new indoor pool, relaxation rooms, saunas, massage rooms, and a lounge area.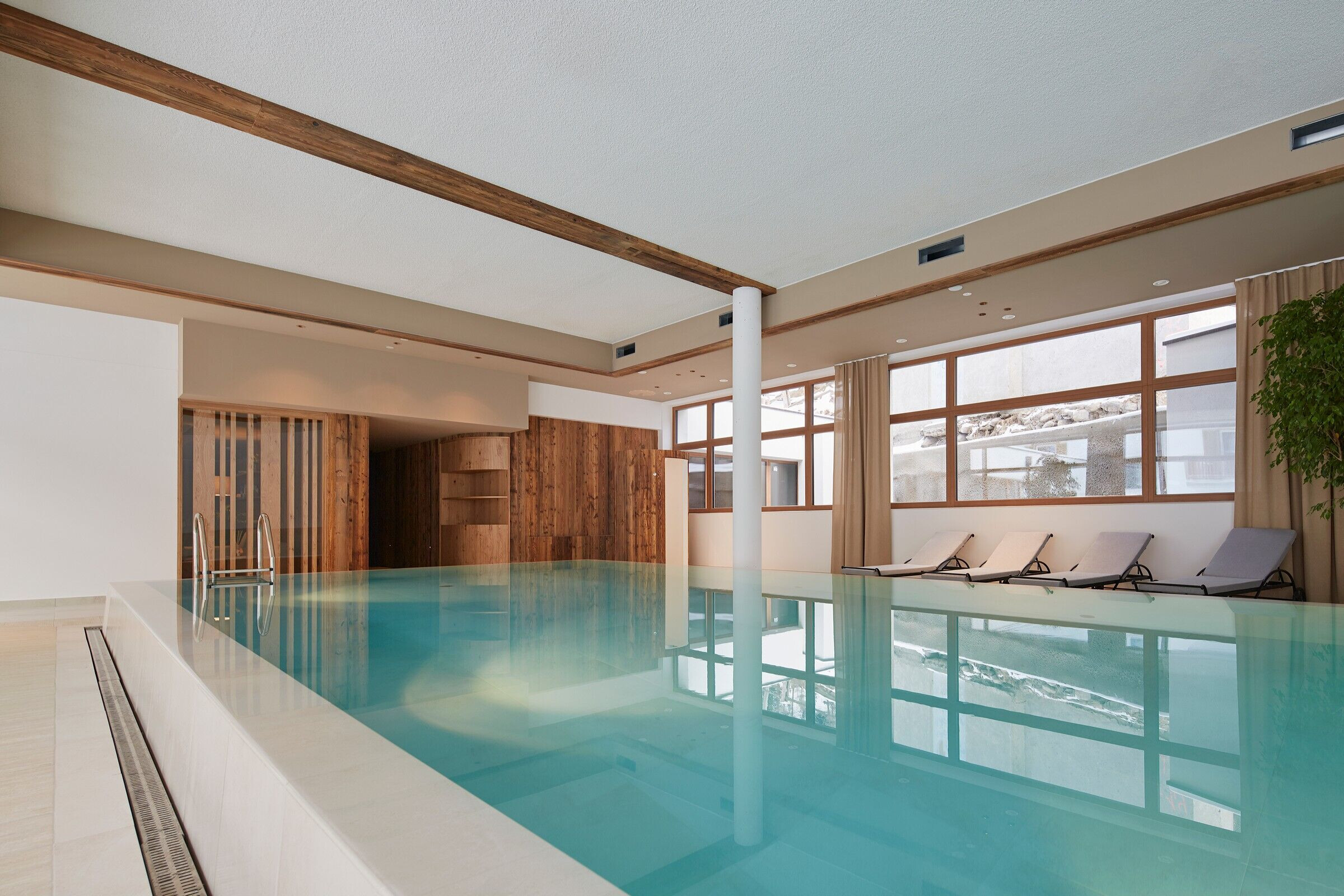 To the north and east, the building disappears into the natural landscape. Due to the green roof, the building is hardly noticeable from the neighboring properties.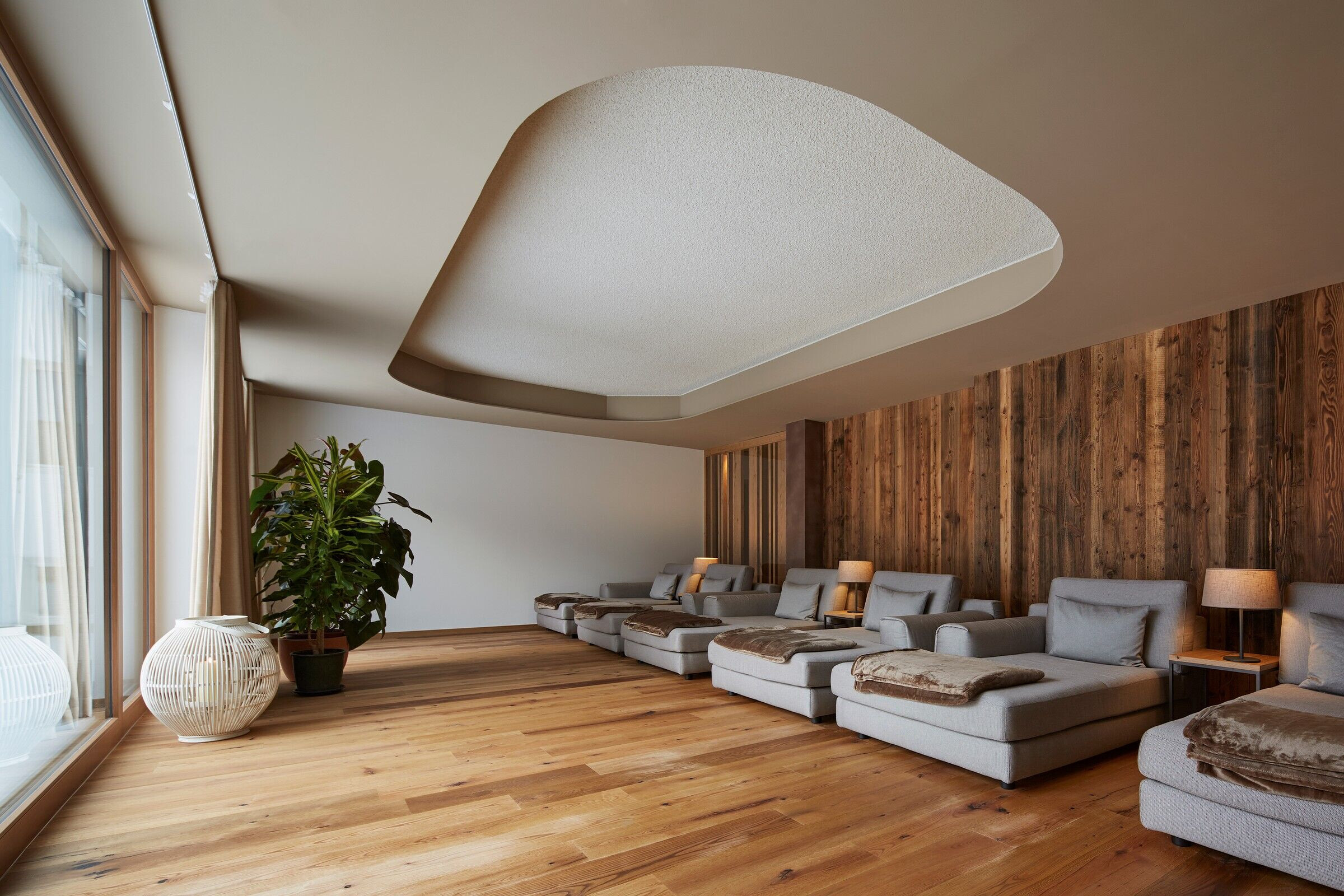 The roof of the underground garage below is also greened and also serves as an inner courtyard for the guests.