Our brief was to transform an existing 1960s detached house into a contemporary, 5 bedroom family home with a new master-bedroom suite and open-plan living that addresses the garden setting.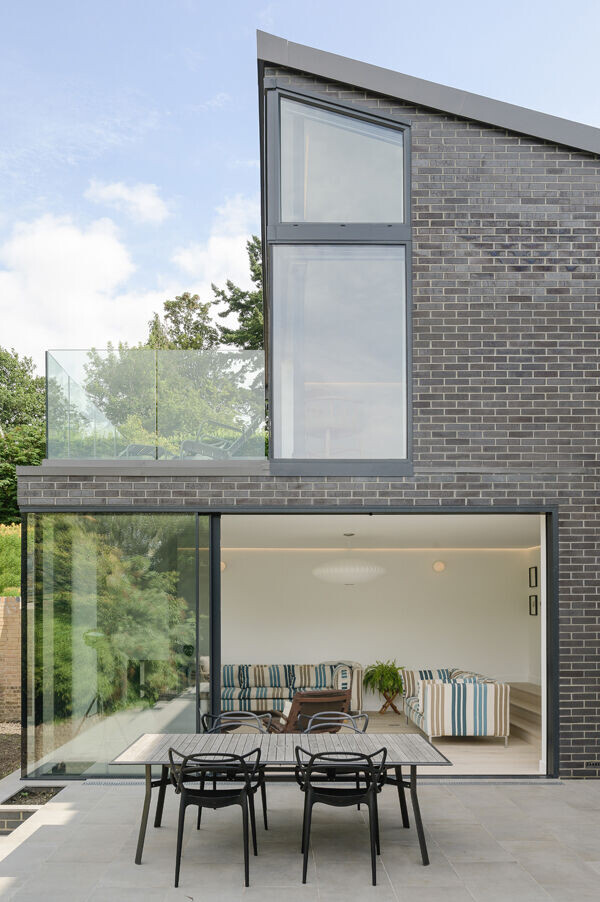 This 1960s property sits on a generous hillside plot near the town centre with far-reaching countryside views. Nevertheless the existing building approach and orientation were generic and did not address the site or context.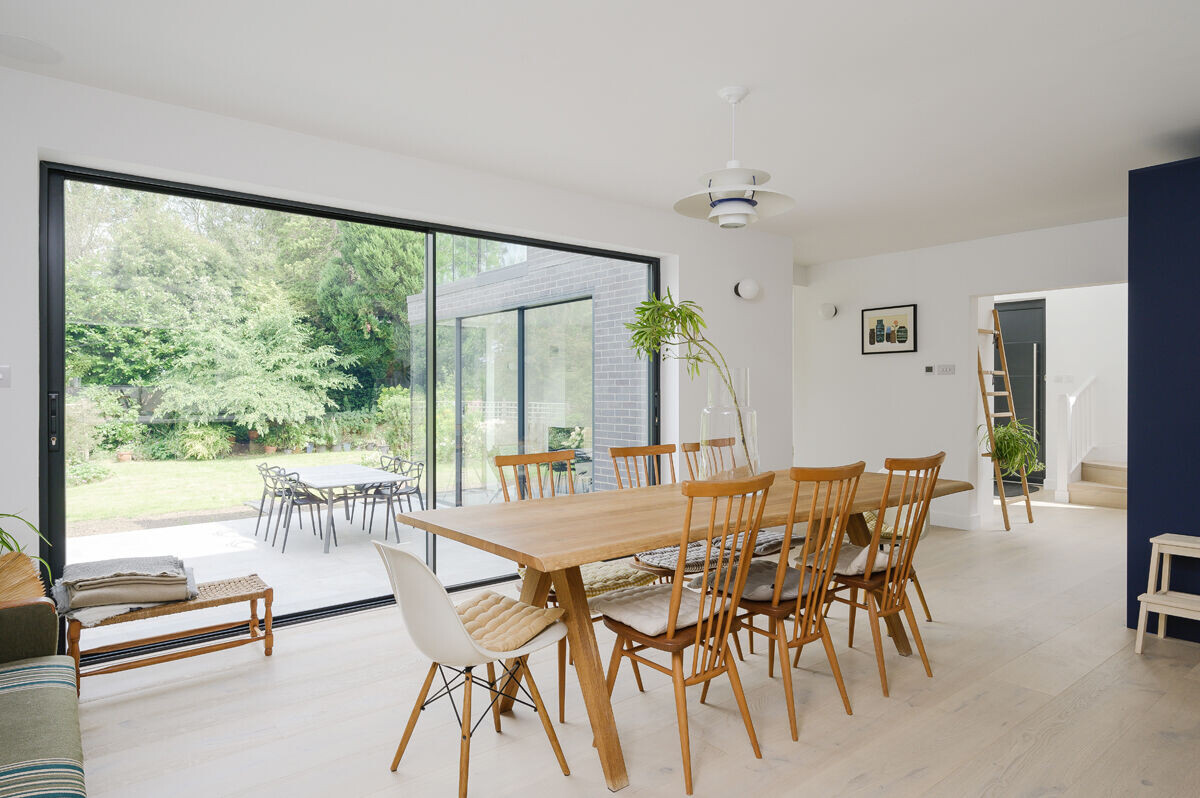 Our design changed the original rectangular footprint into an L-shape. Consequently, a new building frontage addresses the approach and driveway, whilst forming a more private embrace of the garden and views.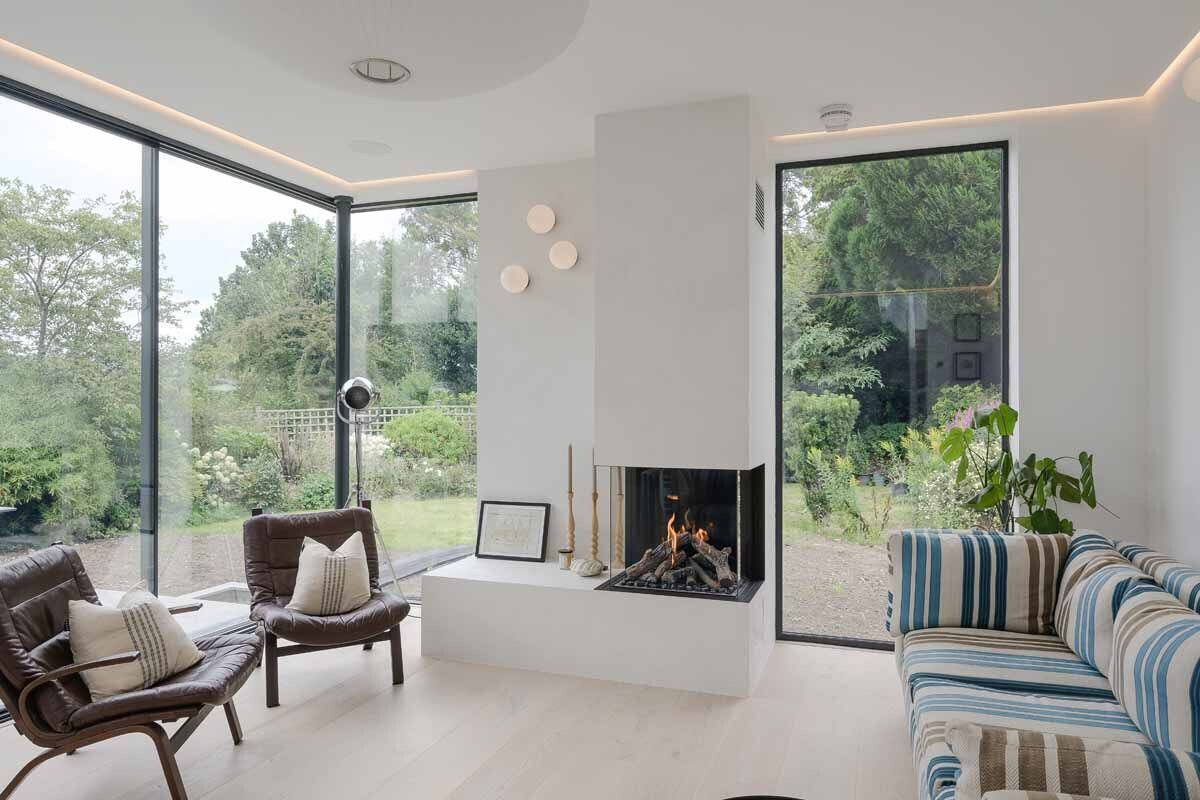 A partially double-height entrance hall provides the link between old and new, juxtaposed with new render cladding for the existing brickwork and contrasting blue-grey faire-face brickwork for the extension. The existing roof has been re-profiled and clad in zinc to match the new design. The extension has been further stepped back to maximise the orientation and views, terminating in the master-bedroom suite with a roof terrace.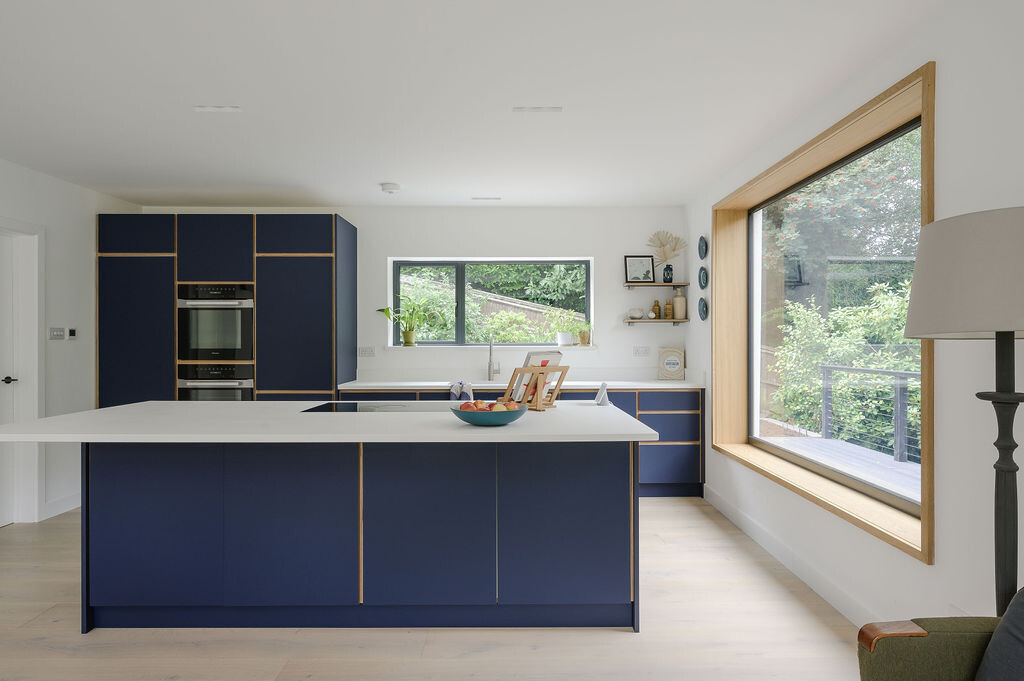 The new ground floor accommodation delivers an open-plan living space that links back to the existing dining and kitchen area which has been reconfigured around a large terrace. The remaining existing accommodation has, likewise, been reorientated and upgraded in line with the new contextual design and new fixtures and finishes.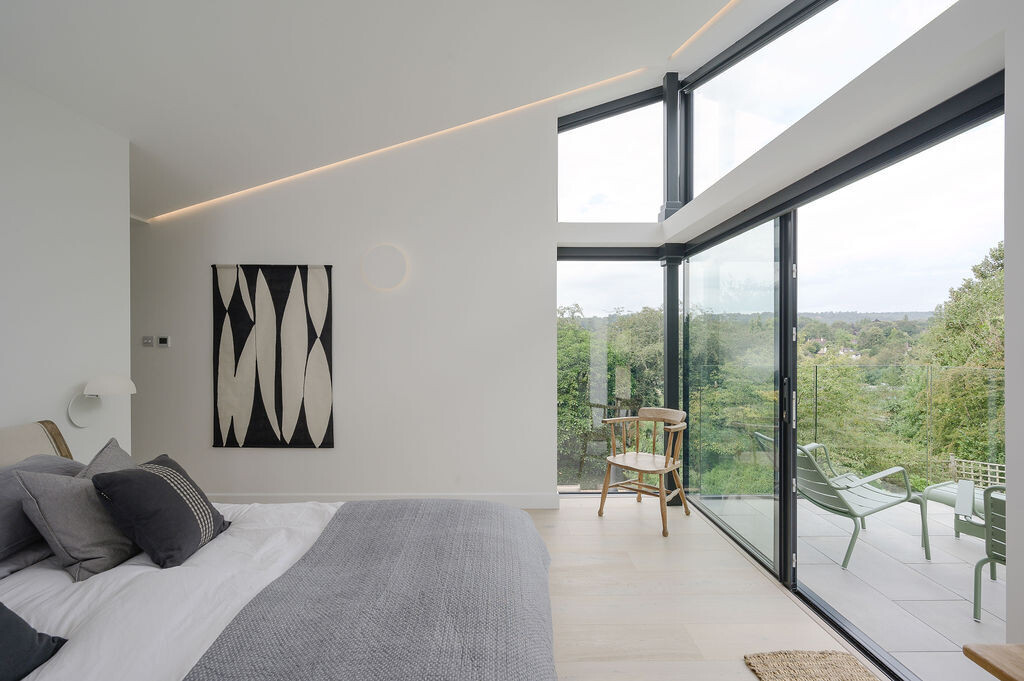 The result… a calm, yet uplifting smart home right in the centre of Haslemere, Surrey.