The Francois Mitterrand - Les Capucins multimedia library is deployed on 10,000 m², under the metallic and glazed roofs of the former workshops of the Arsenal of Brest. Inhabited by giant pieces of furniture, the 19-meter high and 65 meter long « Stone Nave » is the acces key to the fluent and fun spaces offered to users : reading, multimedia, video games, projection, auditorium, exhibition, café, digital canteen.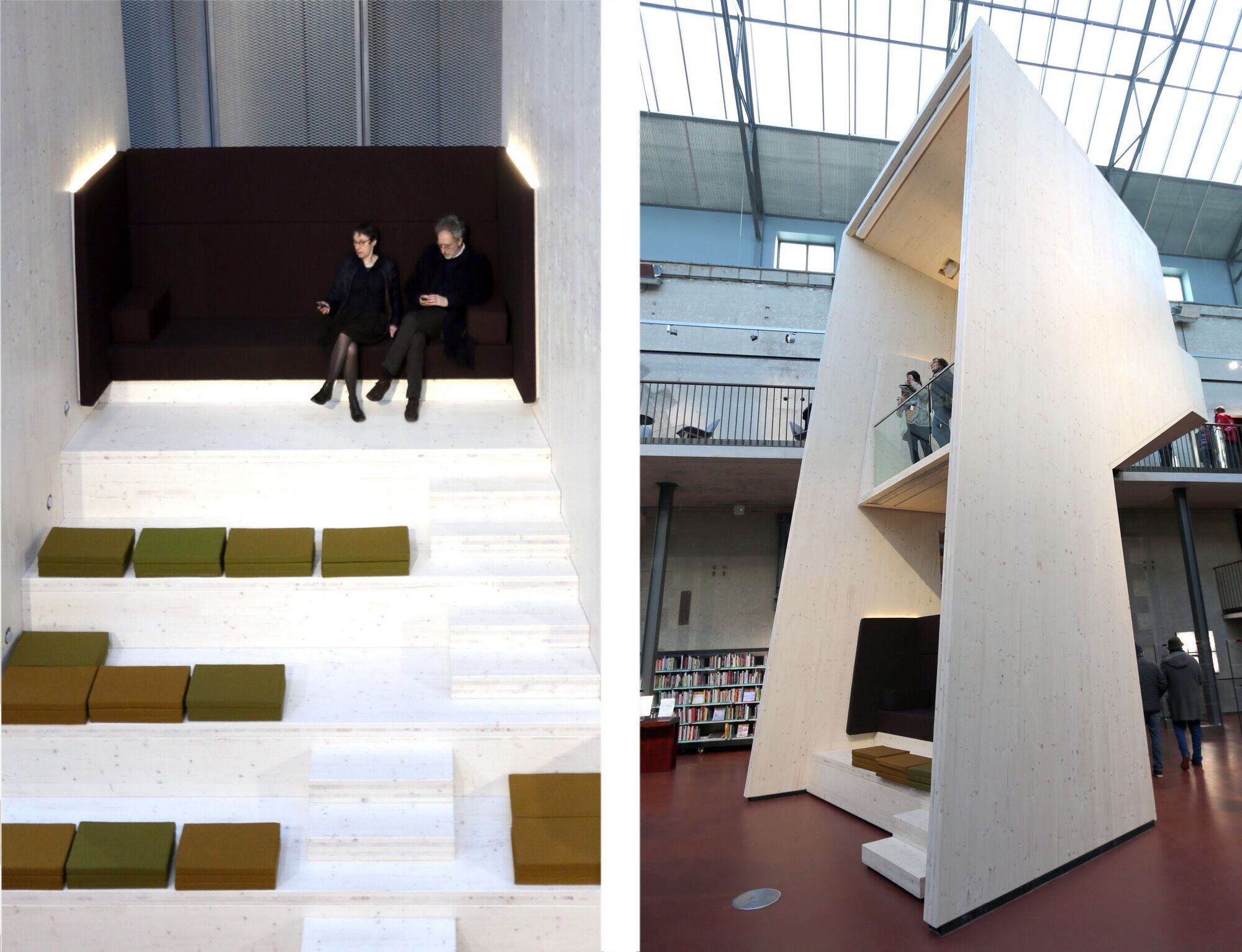 The Brest Media Library is the first equipment built inside the rehabilitation project of the former military arsenal located on Capucins plateau.From the tramway or the cable car station – which links the city center to the Capucins plateau – the visitor is naturally invited into the « stone nave », real showcase of the media library on public space. This nave stands as a large foyer, not intimidating but welcoming, both spectacular and domestic. Some gigantic pieces of furniture inhabits this space, support of many activities to come : theater, projections, concerts, public readings, dance shows.
The place is "out of the ordinary" in many ways.
The site ... by its dimensions and its history.
The program ... by its ambition and its generosity.
The work of the architects was itself out of standards, because everything (facades, frameworks, layout, furniture, showcases, lighting, signage ...) had be drawn and selected by them, with the complicity of the media library team.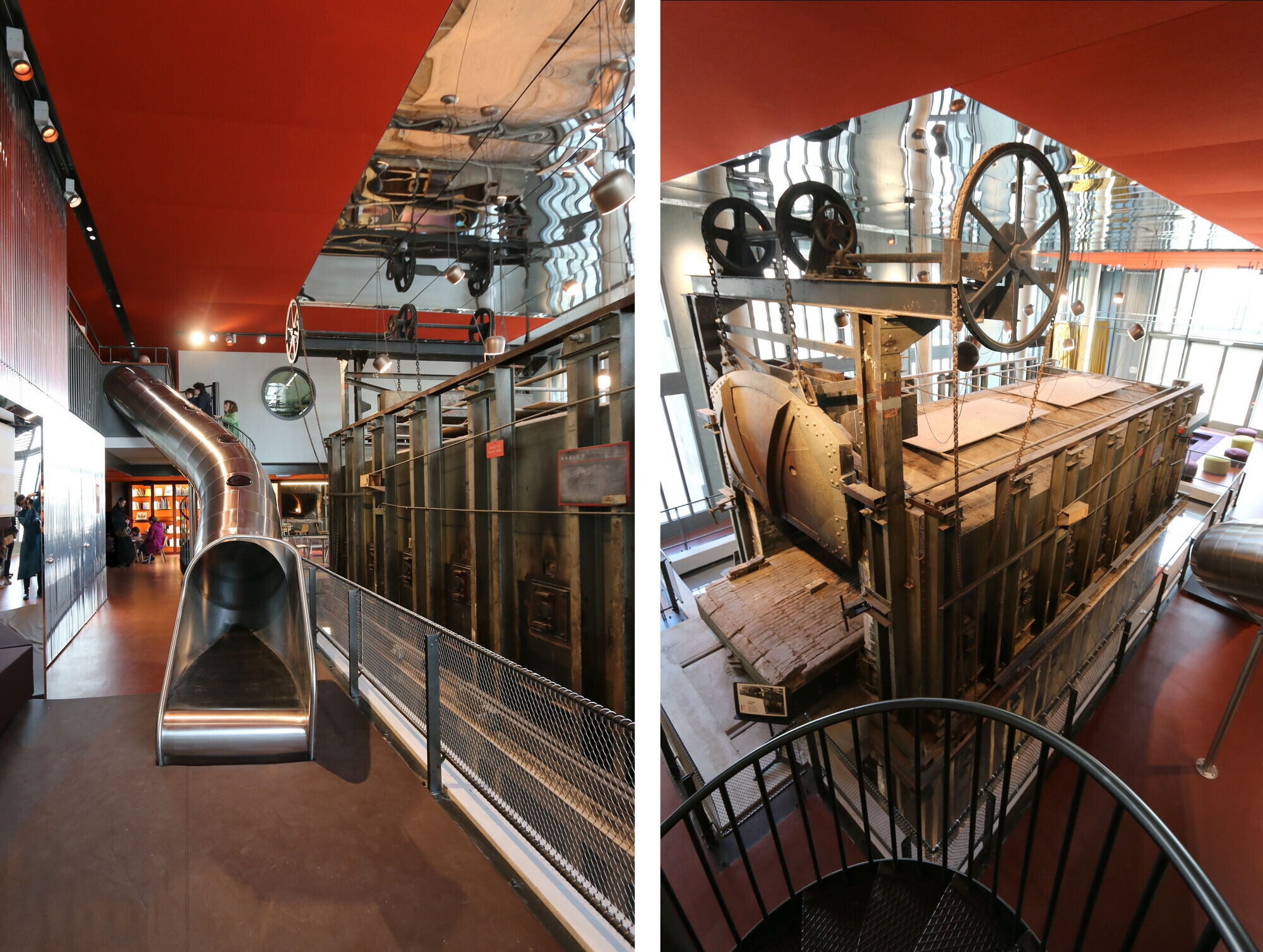 Thus, it is possible to stroll across the 10 000 m² of public spaces without any obstacle, to seamlessly cross different worlds, from the smallest to the biggest scale. This path is designed as a succession of scenes and atmospheres, with sets of lighting, reflections, materials, colors, and a particularly careful acoustics. Architectural paradox: to preserve the "smartness of the place", everything had to be rebuilt, with structural independance from the preserved walls.
This was an opportunity for the local companies to do a fine job of implementation (steel, concrete, glass) in reference to the knowledge of the elders of the Arsenal.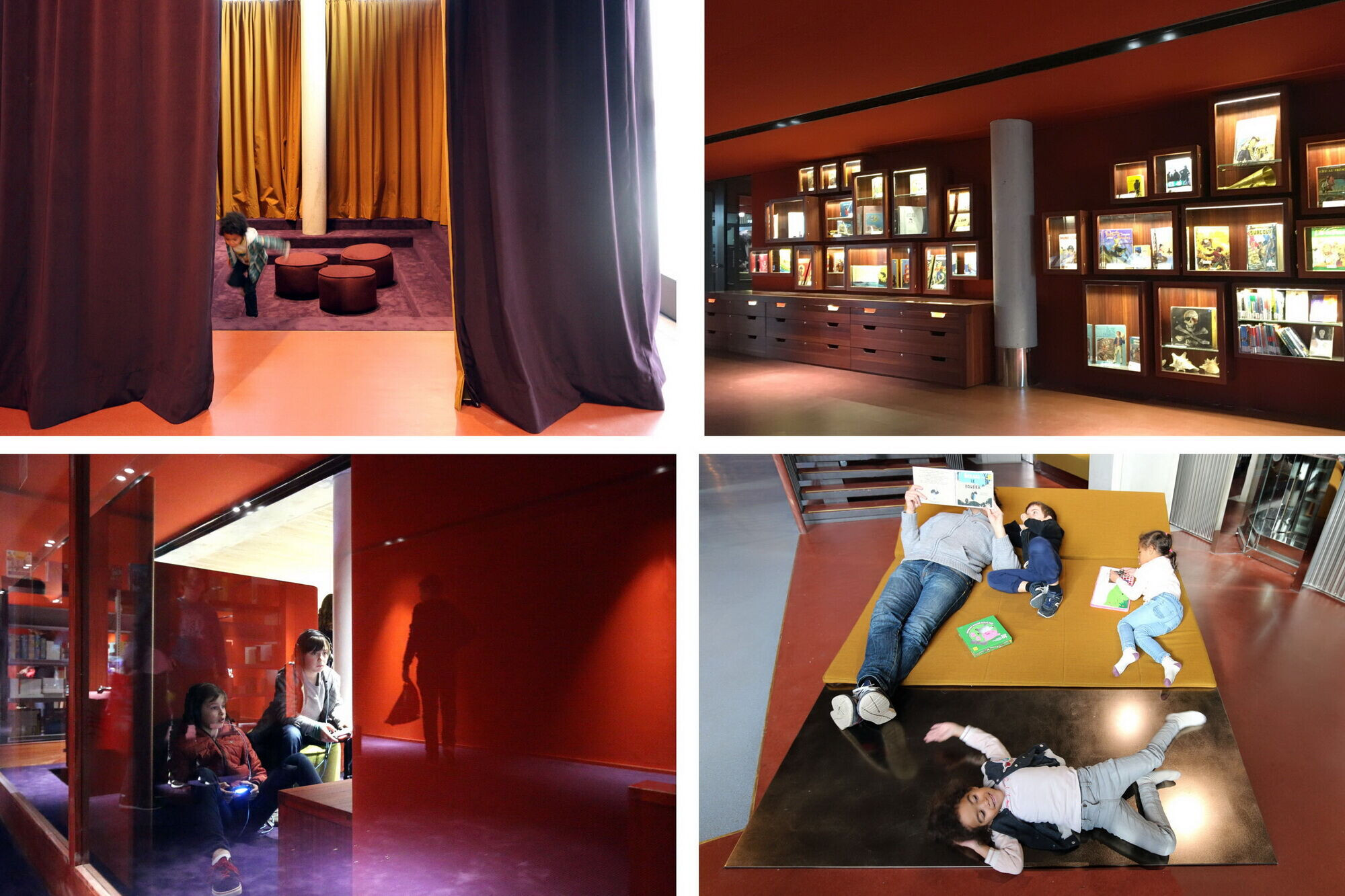 To conclude, or to begin with, the Capucins site lacked an urban facade, identifiable from the city. It was early decided to restore the original design of the roofs, which had been modified around 1930. The five gable walls, turned over, are visible from the other side of the Pennfeld, wich is the city center and the starting point of the cable car. This shape became the brand of the new multimedia library François Mitterrand.