I don't believe that architecture can still have as its main purpose edification and new construction. I believe that its value will be increasingly measured in the architect's ability to weave the territory, to unite spaces to make them live or relive. Urban signs capable of creating social relations. I hope for the architect to play a role in caring for society in some of its weaknesses, finally abandoning being hostage to those who produce wealth for their own sake.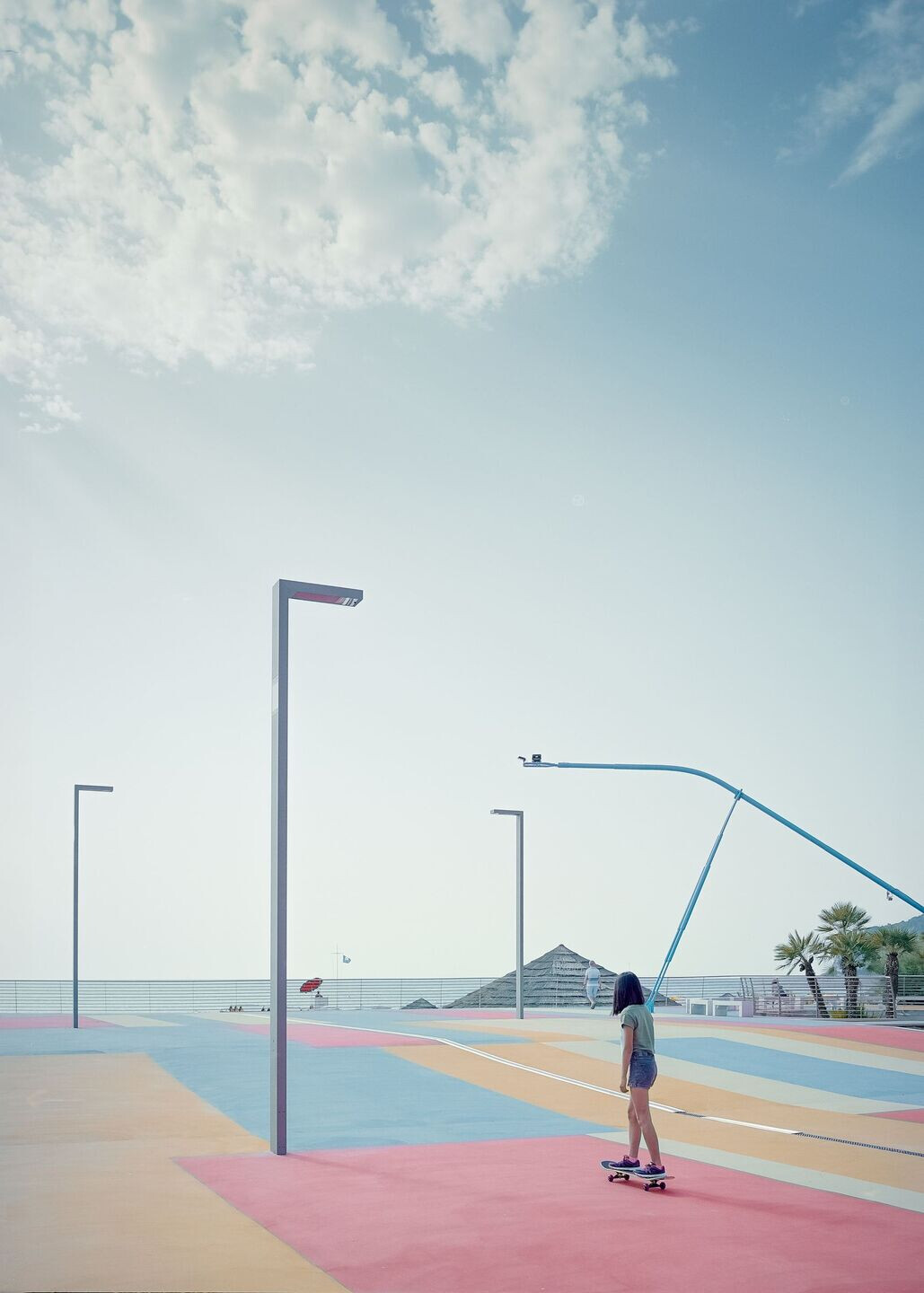 The area of the recent intervention by Marco Ciarlo Associati in Spotorno was missing a piece. It was a large, unaddressed interruption. The idea of recreating the seam between the two parts of the territory by inserting a real piece of fabric is the sign that the architect wanted to give and it is an intelligent sign. A fabric that unfolds through a weave of colors that fill the space without occupying it. Beautiful not to occupy. It is not staying behind but leaving it to those who will live there. And then having thought of a square uphill towards the sea.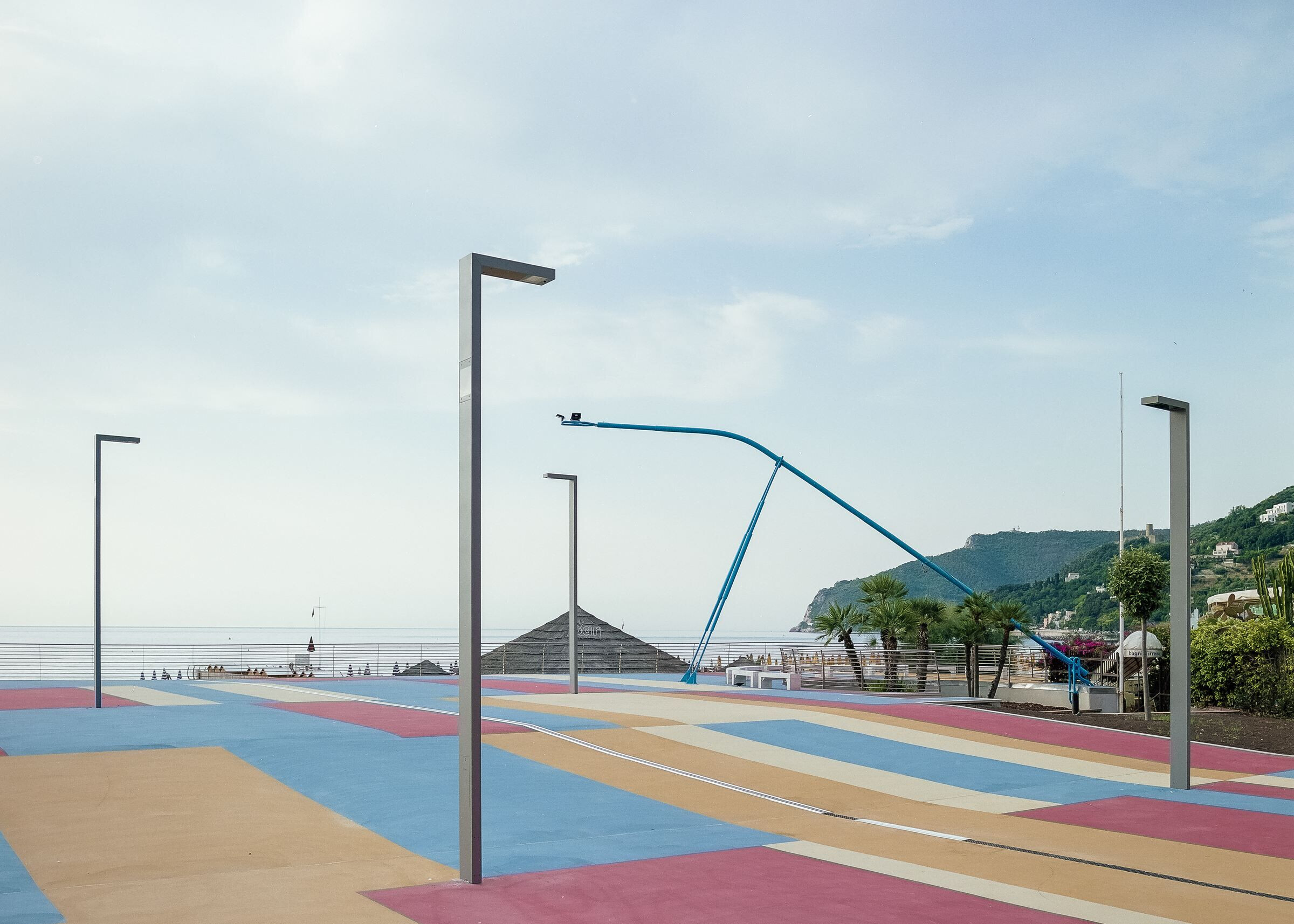 What a wonderful idea.
This is how architecture bypasses the most banal hypothesis of the 'sea view' and chooses to be visionary: strength of curiosity that you can experience by walking the entire square lengthwise. This is the only way to discover the sea. This is achieved by simply adapting the project to the existing quotas. What to say. Good; if the simplest solution is also the most beautiful one usually wins.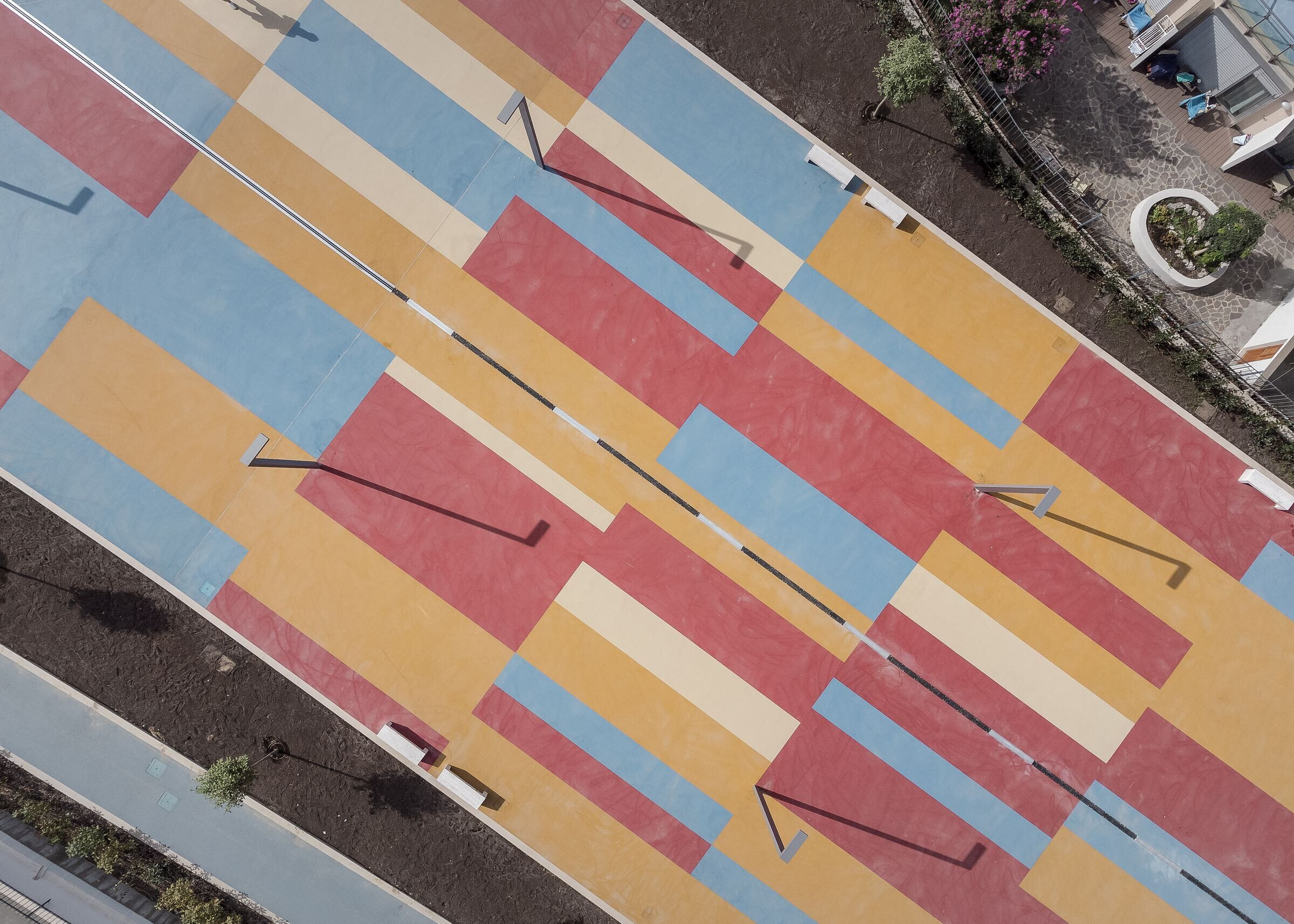 As I walked among the textures of the colors of the pavement of this new place I stood brought closer to architecture and its contents for a while; I went through it Others were there with me.