In the harbour of Scheveningen, in the city of The Hague, the new pavilion of the Scheveningen Yacht Club has been completed. The clubhouse is an energy-neutral floating structure in the heart of the harbour and is designed by Studio Komma.
The pavilion as a vibrant centerpiece of the harbor
The floating clubhouse is located in the heart of the harbour, with a panoramic roof terrace and a generous clubroom that opens to the surrounding quays and moorings. There is a level below the waterline where technology and sanitary facilitieshave been accommodated.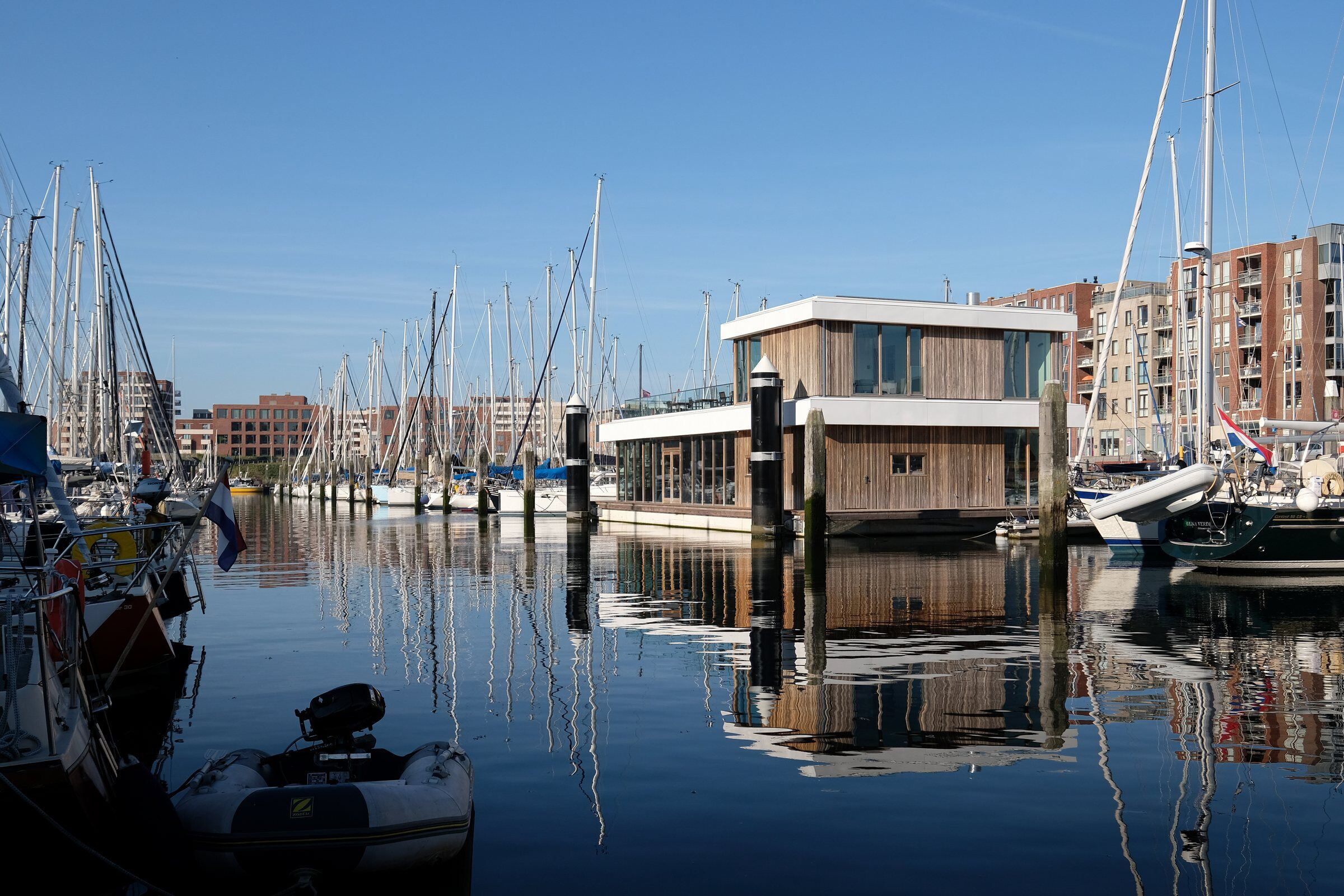 The building is omnidirectional and its architecture responds to the sometimes hundreds of meters long sightlines across and along the harbor quays. The horizontal white bands connect the open and closed program sections and direct the gaze over the equally white yachts. The filling with Padouk wood between the bands also refers to the nautical environment. In the midst of the vast context, the building looks special and compact. And thanks to its materialization it intuitively fits into its surroundings.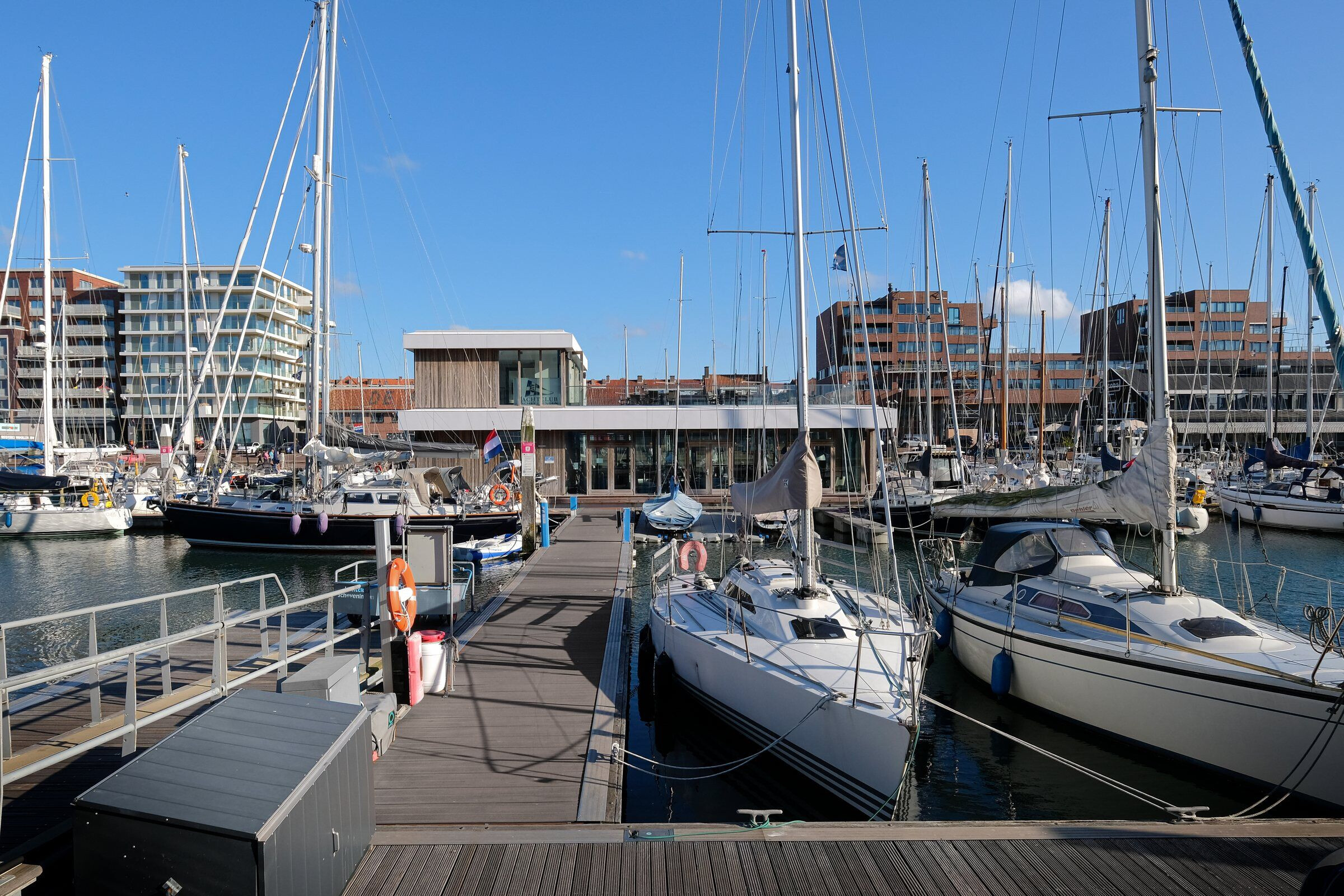 Technically challenging
The dimensions are challenging for a floating building and seek the limits of the various lock works that had to be passed during transport. The combination of the asymmetrical structure and its location in a tidal harbor (with seawater flowing in and out) make it necessary to carefully distribute weight to counteract imbalance. Because it is a seaport, the structure moves a few meters with the tide and is therefore anchored to the harbor floor with two scaffolding poles. The installations are also connected to the shore by flexible connections.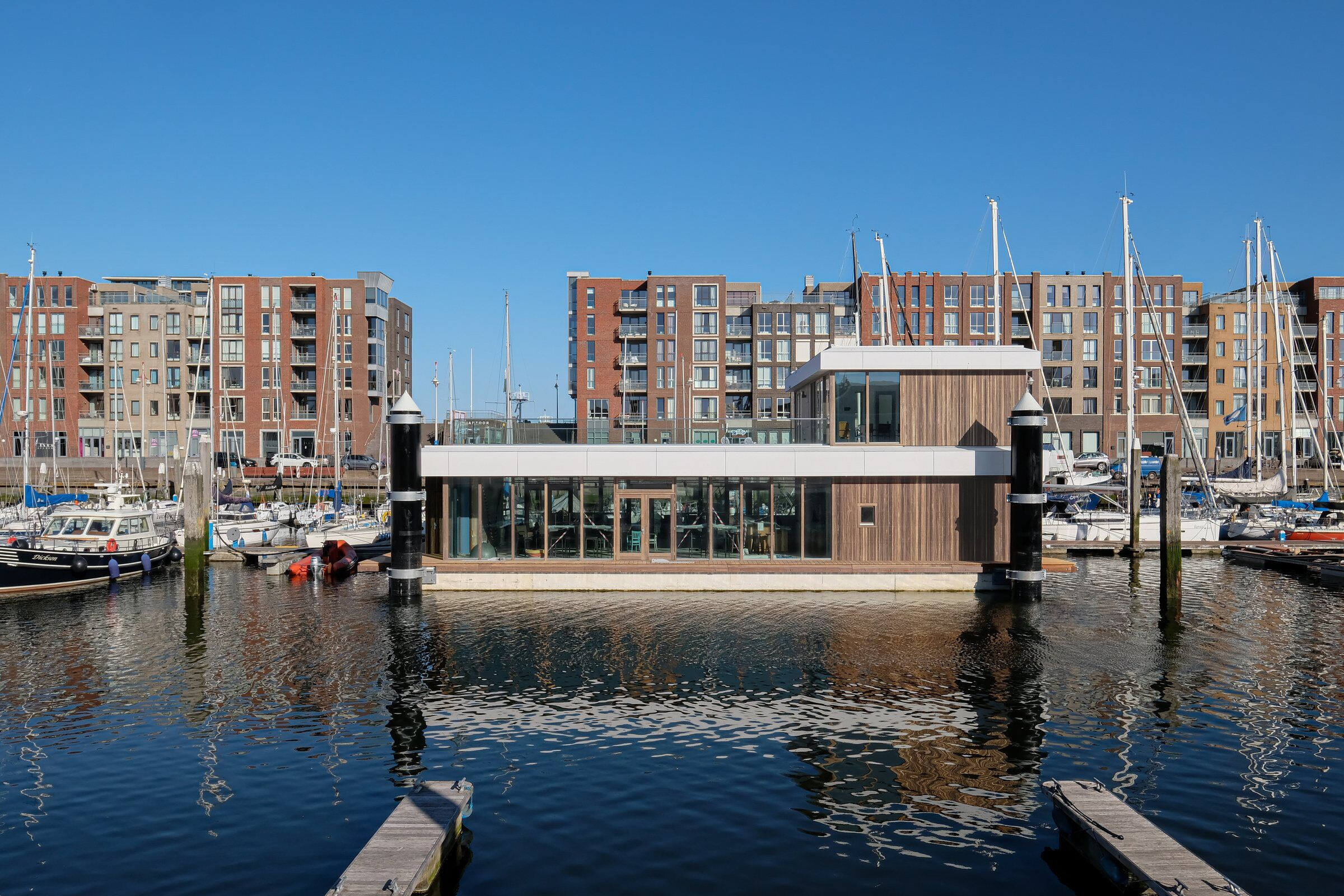 Energy-neutral and resistant to the harsh coastal climate
Sustainability plays a major role in the project. The floating form in combination with the location presented the design team with a number of tough challenges, but they succeeded in realizing an energy-neutral building. An important contribution to this was made by the heat pump incorporated in the floating structure, which makes use of the constant temperature of the seawater.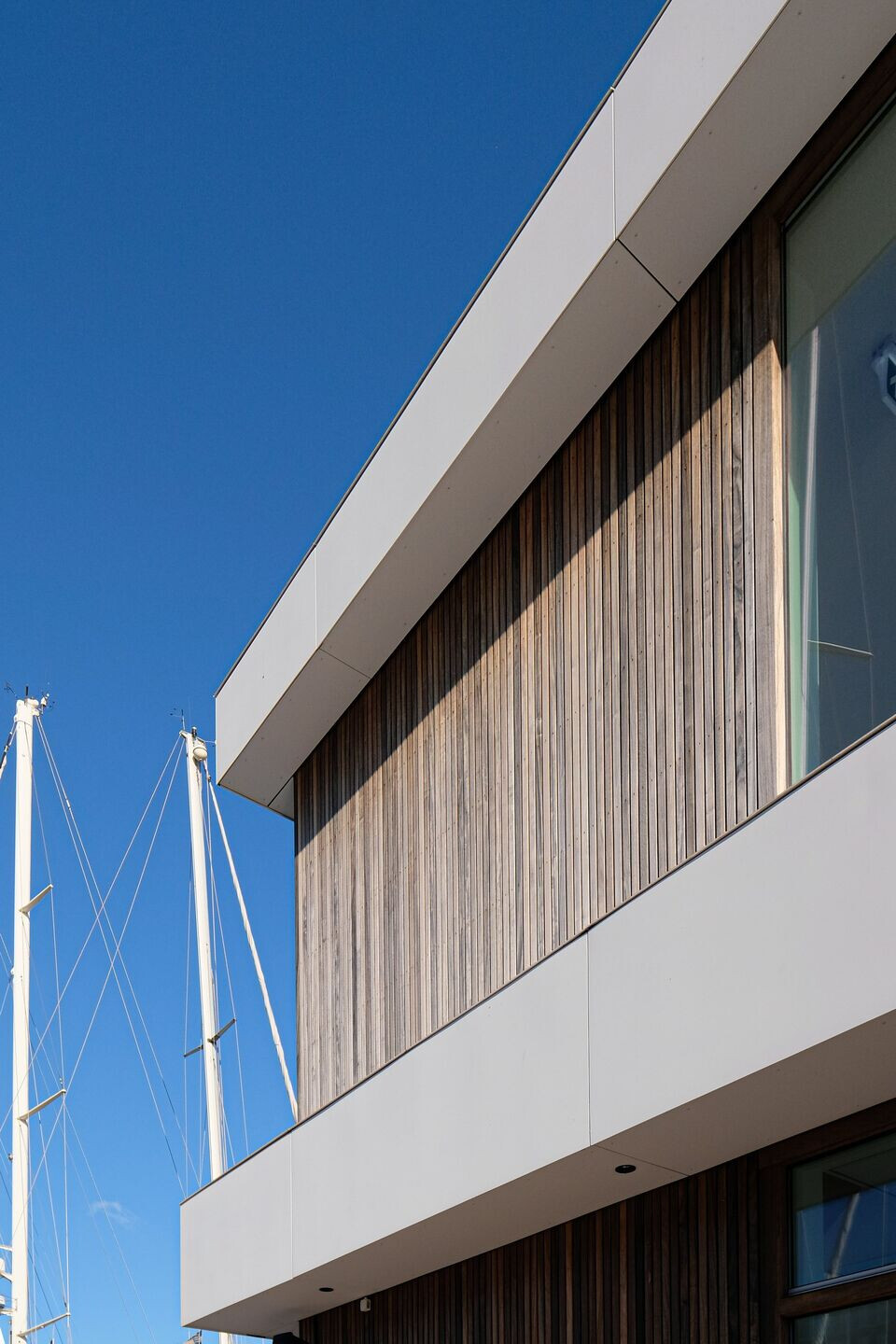 Specific attention is given to future-proofing the building and the design is been experienced in conjunction with the users. The detailing and materialization are carefully chosen and resistant to the challenging weather conditions that occur on this part of the coast.