For the sake of sustainability and economy, Founders Hall takes an existing structure on site as its point of departure. Built of a conventional modular system of post and beam porticoes, it provided the new architecture with a geometrical and dimensional base. The two-floor structure was completed and extended by a new system of steel trusses that allowed for the widening of the module (the two central columns in the porticoes were removed and the width span covered with no intermediate structure), the opening of the planimetric space and the introduction of natural light through skylights on the roof.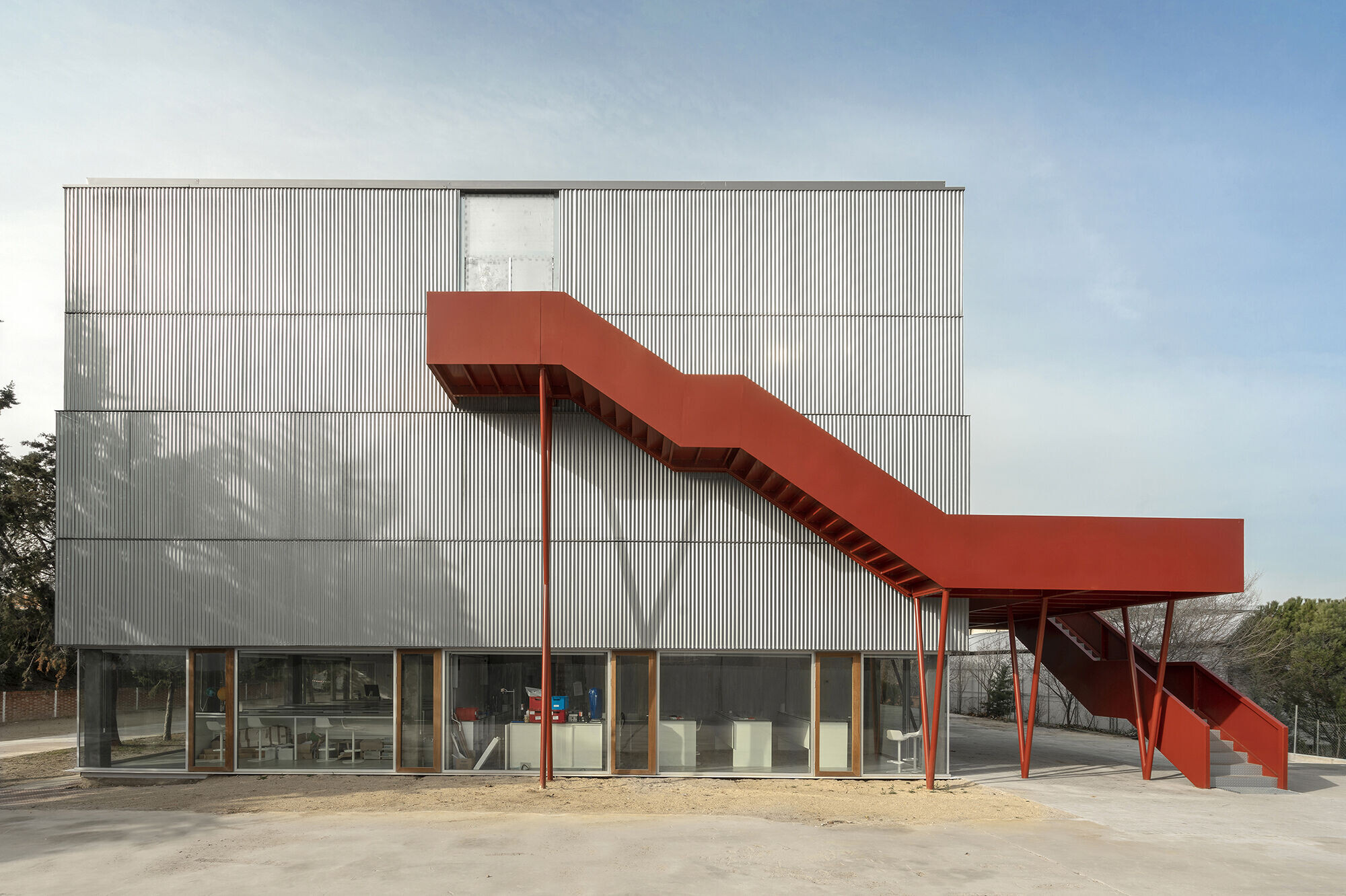 In the plan the repetition of modular and neutral rooms facilitates a variety of arrangements and spatial organizations through the furniture, pointing at flexibility, adaptation and change as central concerns in the design of the building. As a strategy in the section, the vertical stacking of levels is qualified by the changing relationship with the outdoors: North as opposed to South, seated or standing up, etc.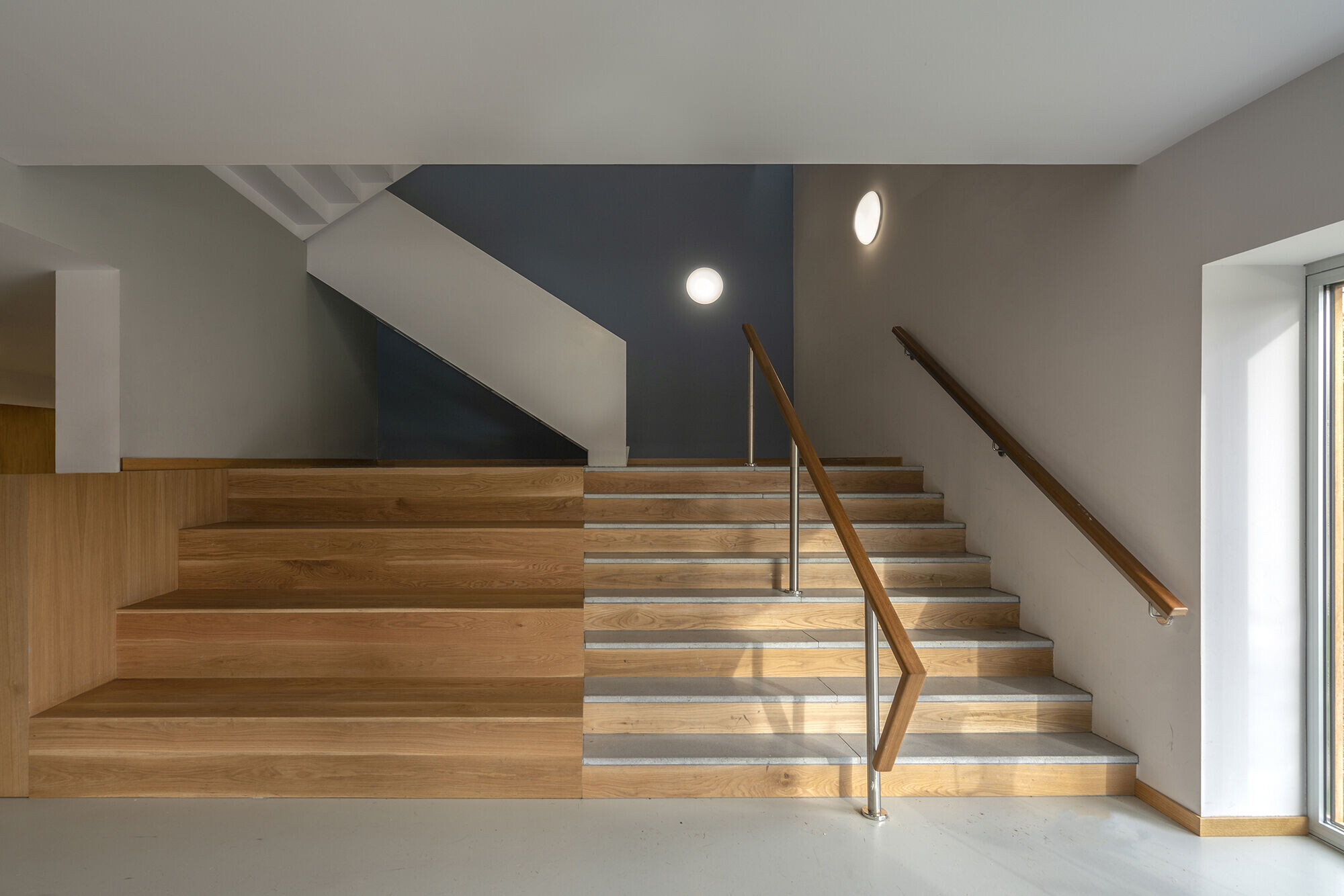 The envelope is transparent on the Ground floor, metallic and translucent up above, enabling the view and the light to pass through like a lattice. Depending on the point of view, as well as on the environmental conditions,
the volume solidifies in its borders or dissolves them. Open and closed, solid and light, opaque and transparent, the perception of its geometry and materiality depends upon very particular and changing circumstances.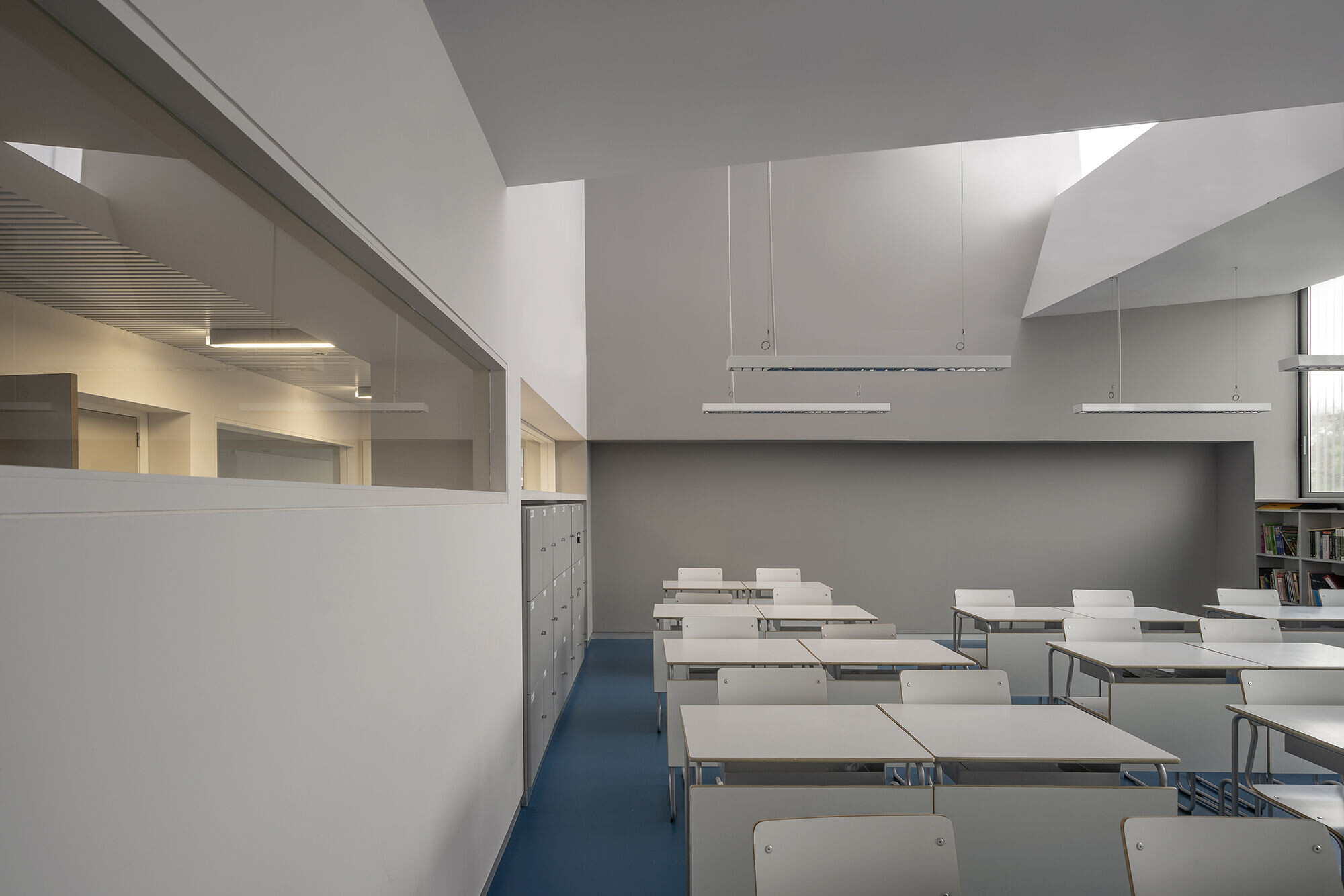 The material palette is deliberately reduced and abstract. For example, in the interrupted continuity of horizontal windows that wrap the volume all around, or in the modular coincidence between the waved steel panel on the façade and the waved shaped ceramic tile or, finally, the cloth-like metallic and perforated envelope, simultaneously light and heavy.