Furniture/interior design for Fudge Up Nothing, a clothing store in Kanazawa, Ishikawa. The store's branding concept is to introduce things that are still unrecognized or overlooked from altered perspectives and is characterized by equivalently treating a wide range of elements: clothing (selection of young brands, vintage clothes, original clothes), objects, music, zines, and so on.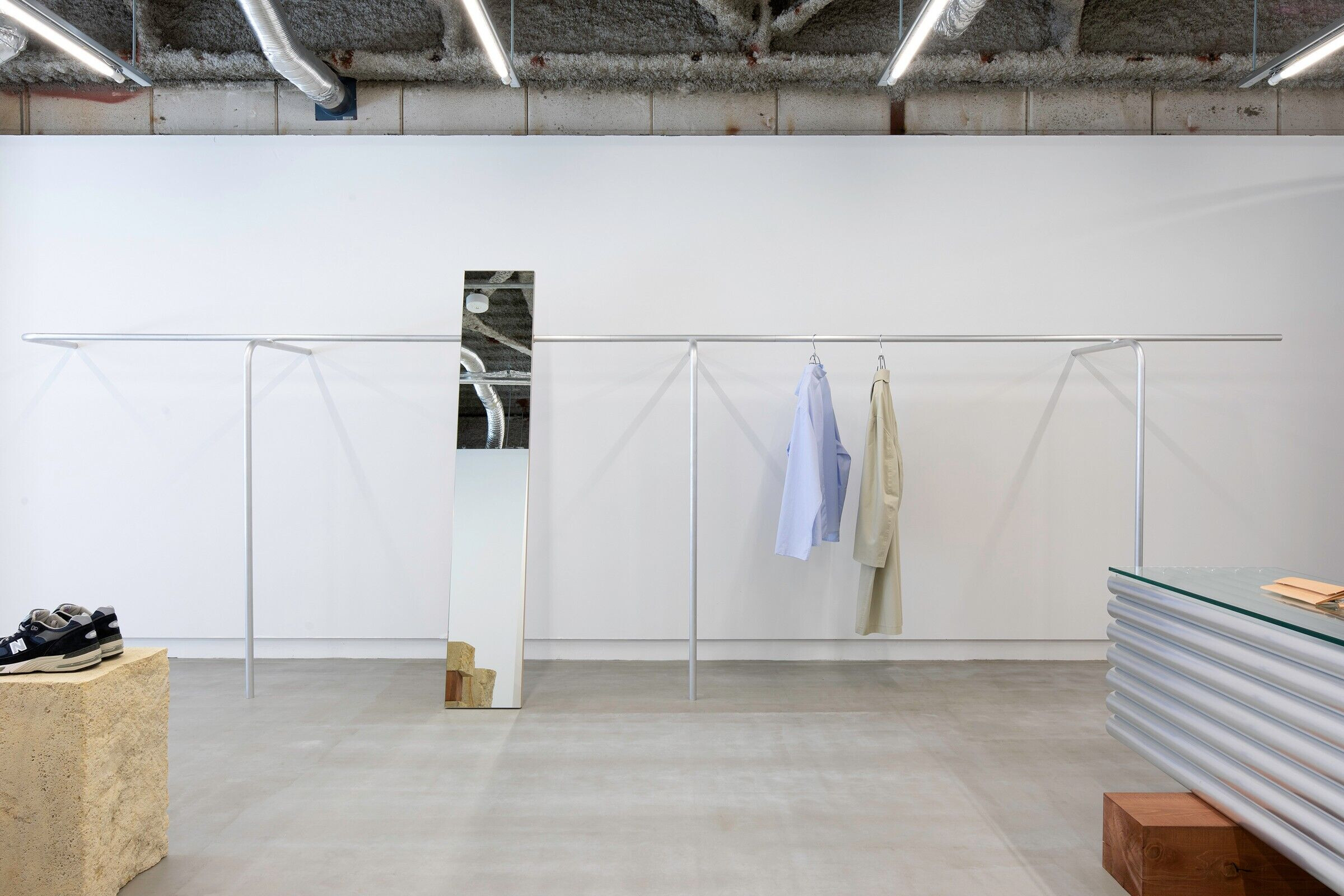 Under a concept of "a storehouse of overlooked materials," I chose materials that should be familiar to people in the area, such as local stone, wood, and aluminum which is produced in abundance in this region, and aimed to bring a new perspective to them for the store. The reason for choosing local materials is that they can most clearly express altered perspectives to overlooked things to the local people who visit the stores. Using local materials is advantageous in terms of carbon footprint, shipping costs, and material costs as it allows to trade without middlemen, and not having middlemen is also a choice that creates communication with the local people involved in manufacturing.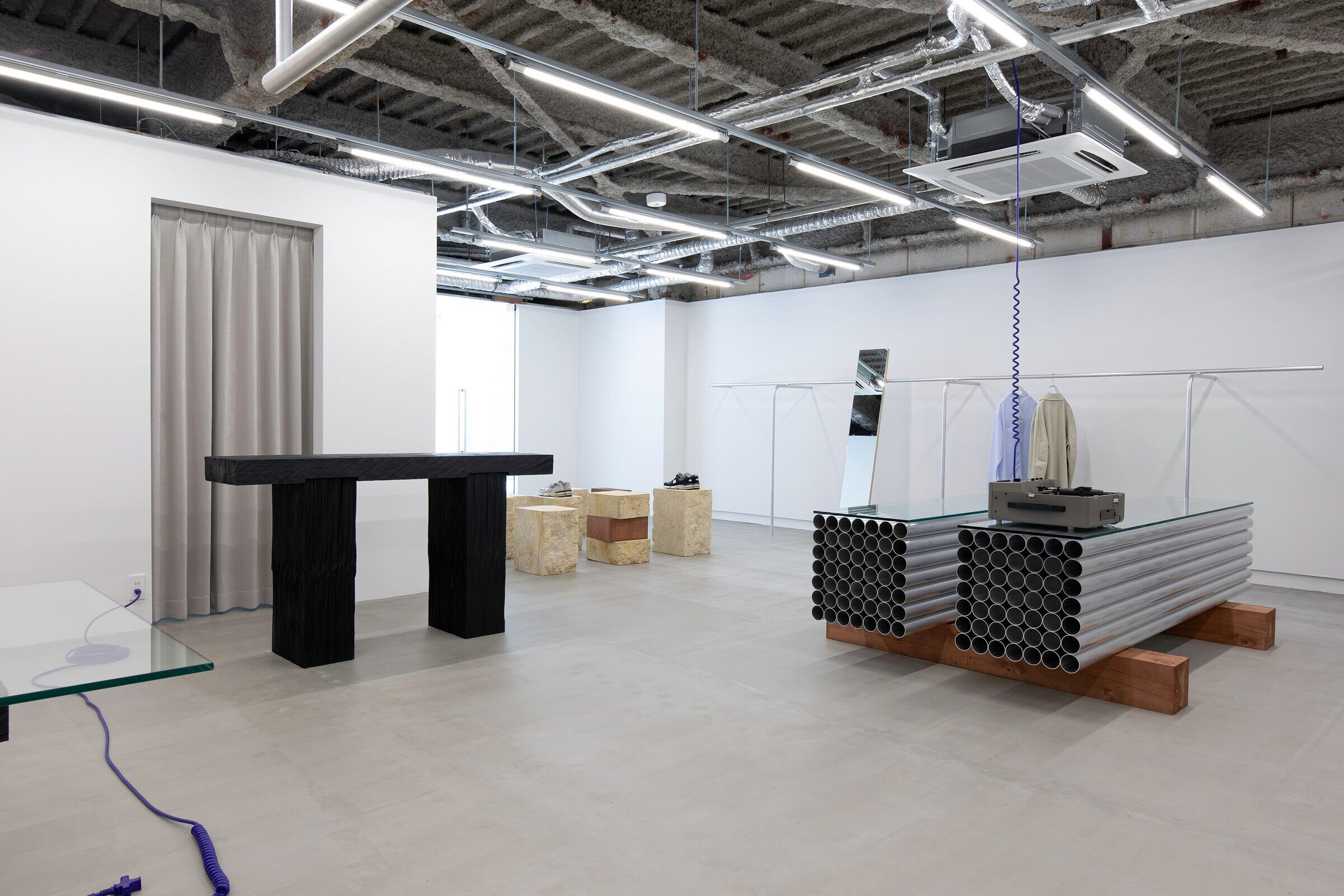 More than 2t of Nikka stone, a tuff that was once quarried in Komatsu City, about 30 km from Fudge Up Nothing, is used. The Nikka stone retains some of its original skin and was combined with bare aluminum pipes, aluminum honeycomb panels, glass, and wood dyed with persimmon tannin. Towards the end of the construction, I asked photographer Yukito Kono to take photos of the quarry site, under the guidance of Masashi Nakajima, a stonemason, and friend of mine. Fudge Up Nothing is vaguely divided into retail and office areas, the divider of which is made of fabric printed with the photograph. The mountain surface of the Nikka stone quarry is also a landscape that you can see when driving in Komatsu, and the photos of the divider present the indigenous nature of the material.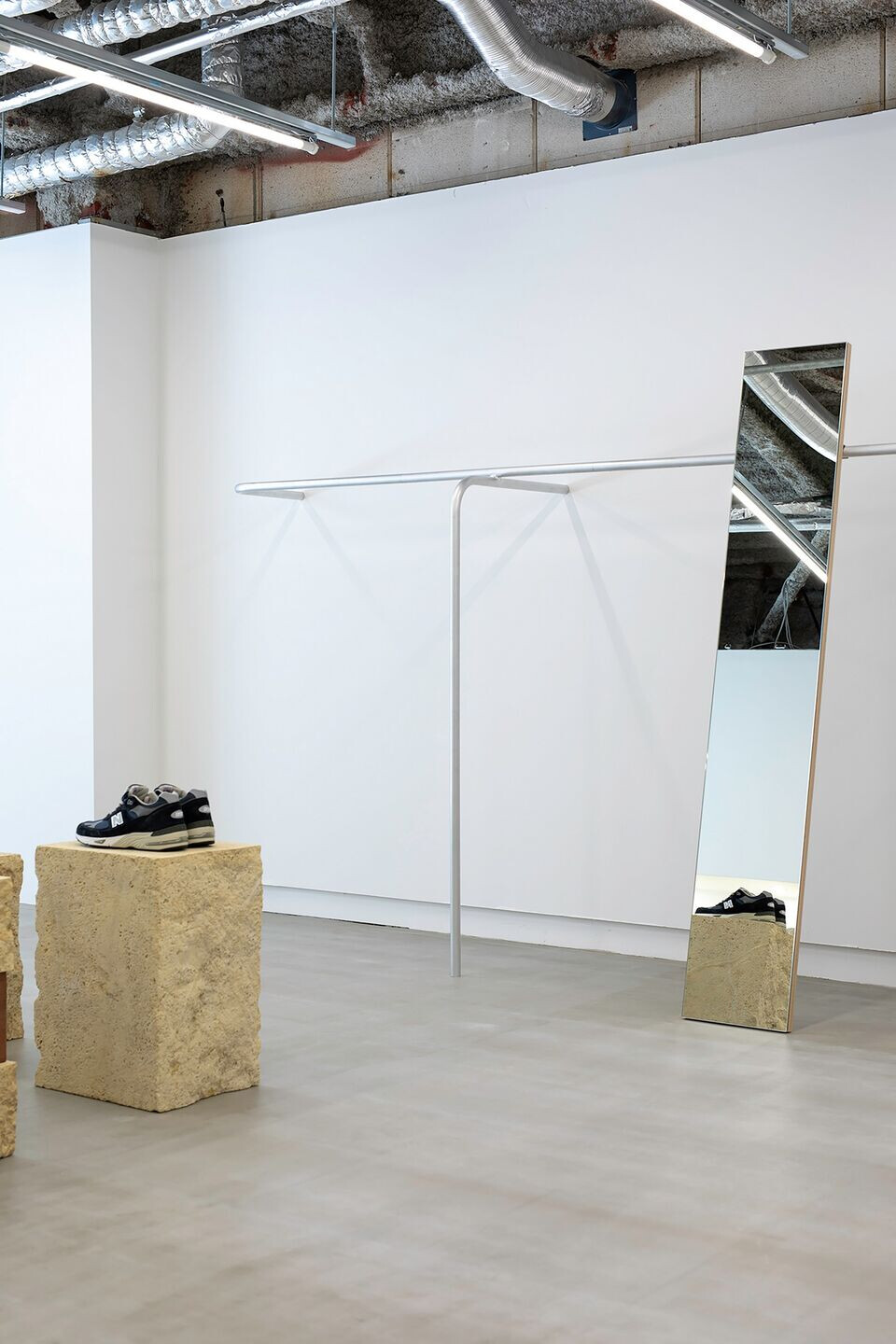 The wood used was the Noto Hiba cypress, which is widely found in the Noto Peninsula. I met Shigeki Yamaguchi, a lumber dealer, through an introduction from Nakajima, and in the course of my interaction with him, I learned that he enjoys chainsaw carving as his hobby. The cypress used for the counter and benches were chainsaw-carved by Yamaguchi and then dyed with a mixture of pine soot and persimmon tannin. This was an attempt to semantically expand the "solid" wood by considering not only the wood itself but also Yamaguchi, who handles the wood, as one material. The result was s solid with a rough, wavy texture that gave off a dull black sheen. The joint works with Yamaguchi are also planned to be developed as an independent furniture series.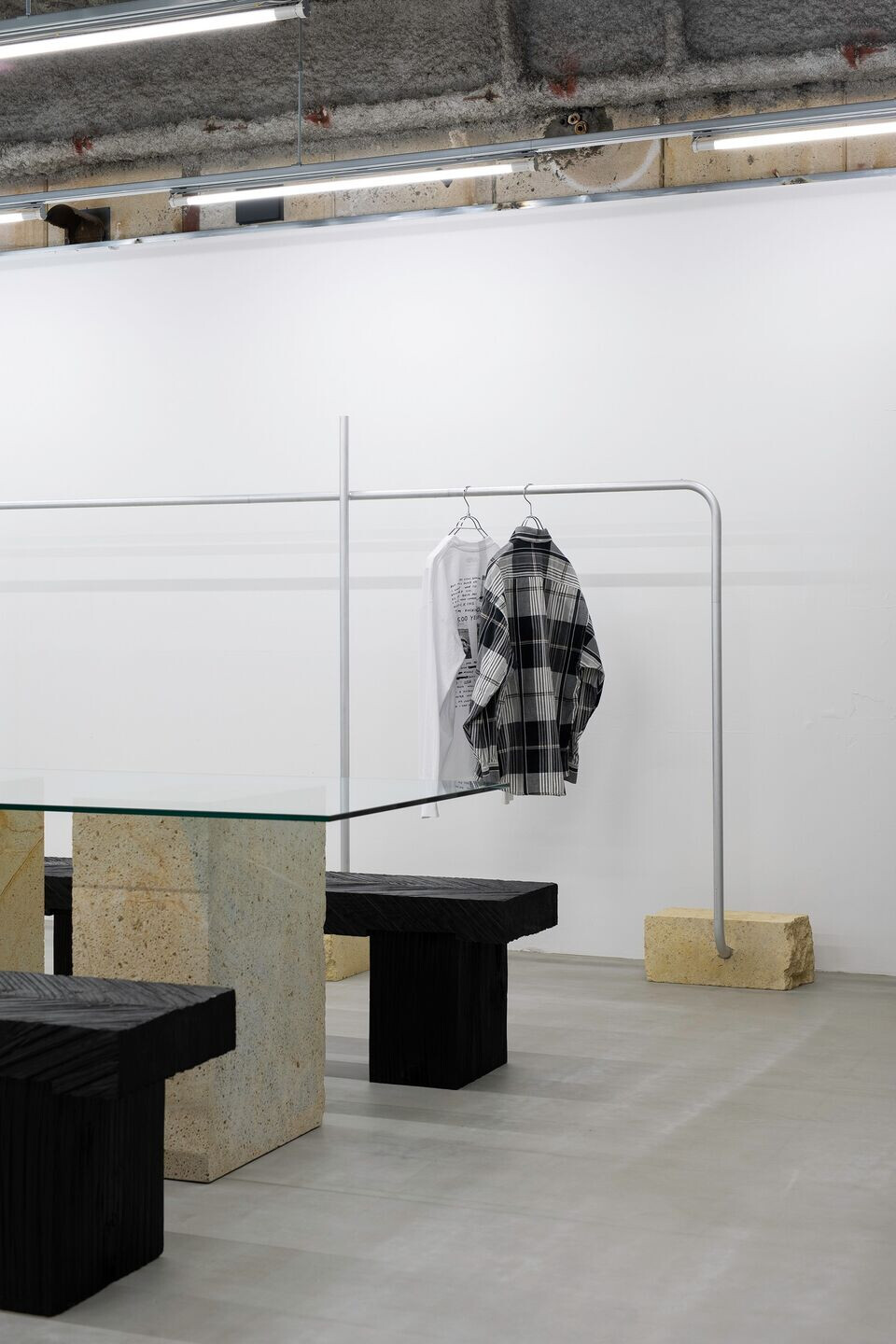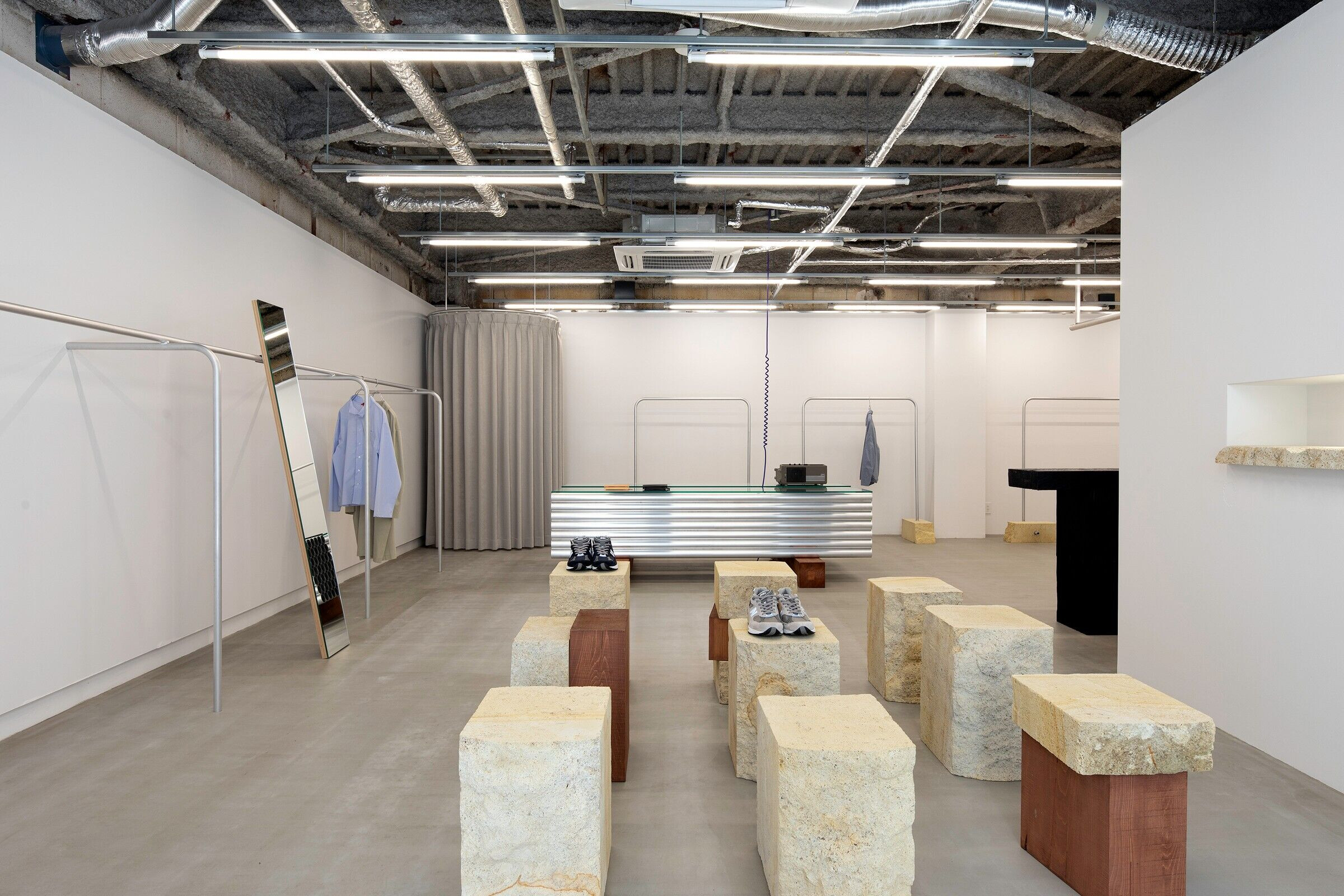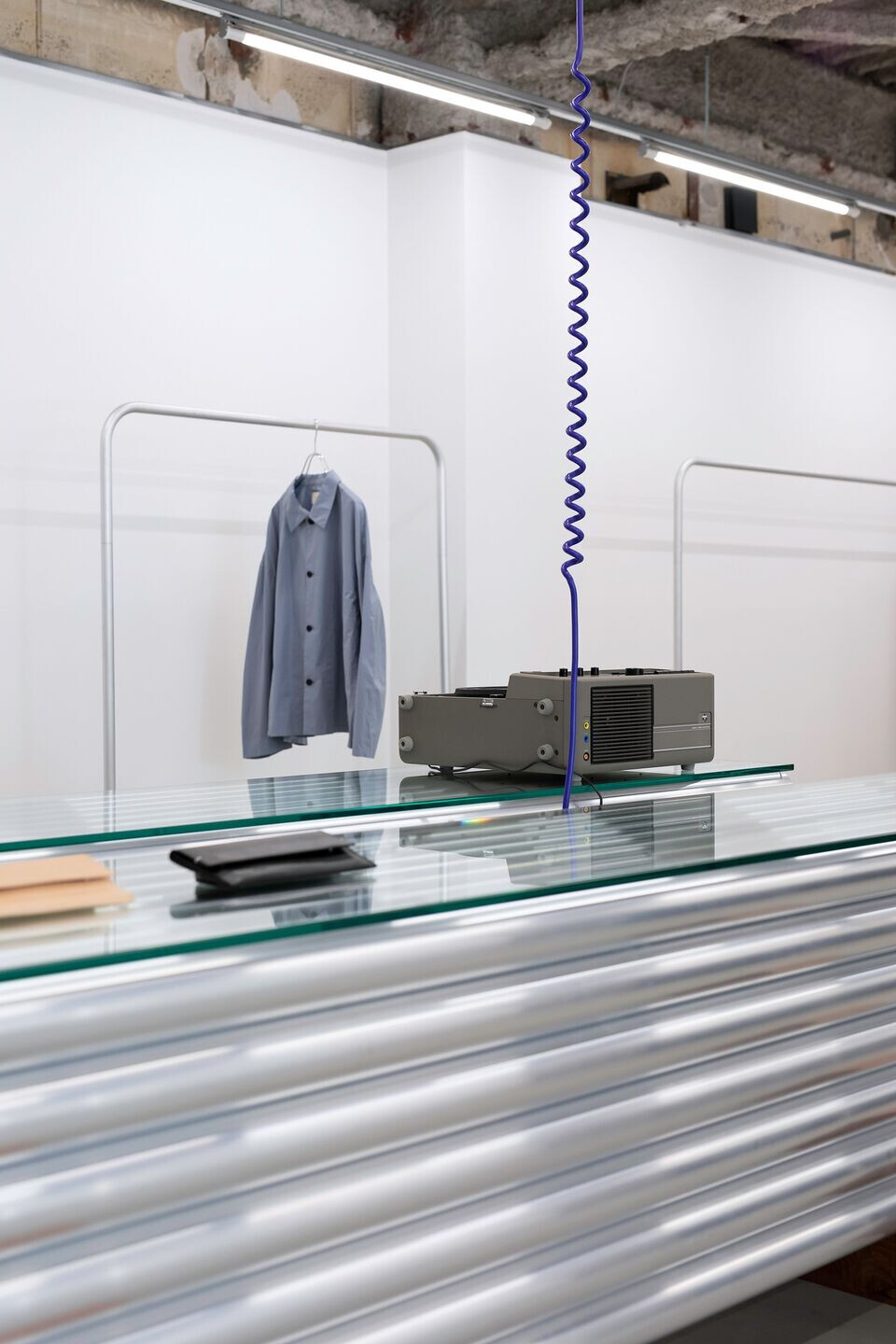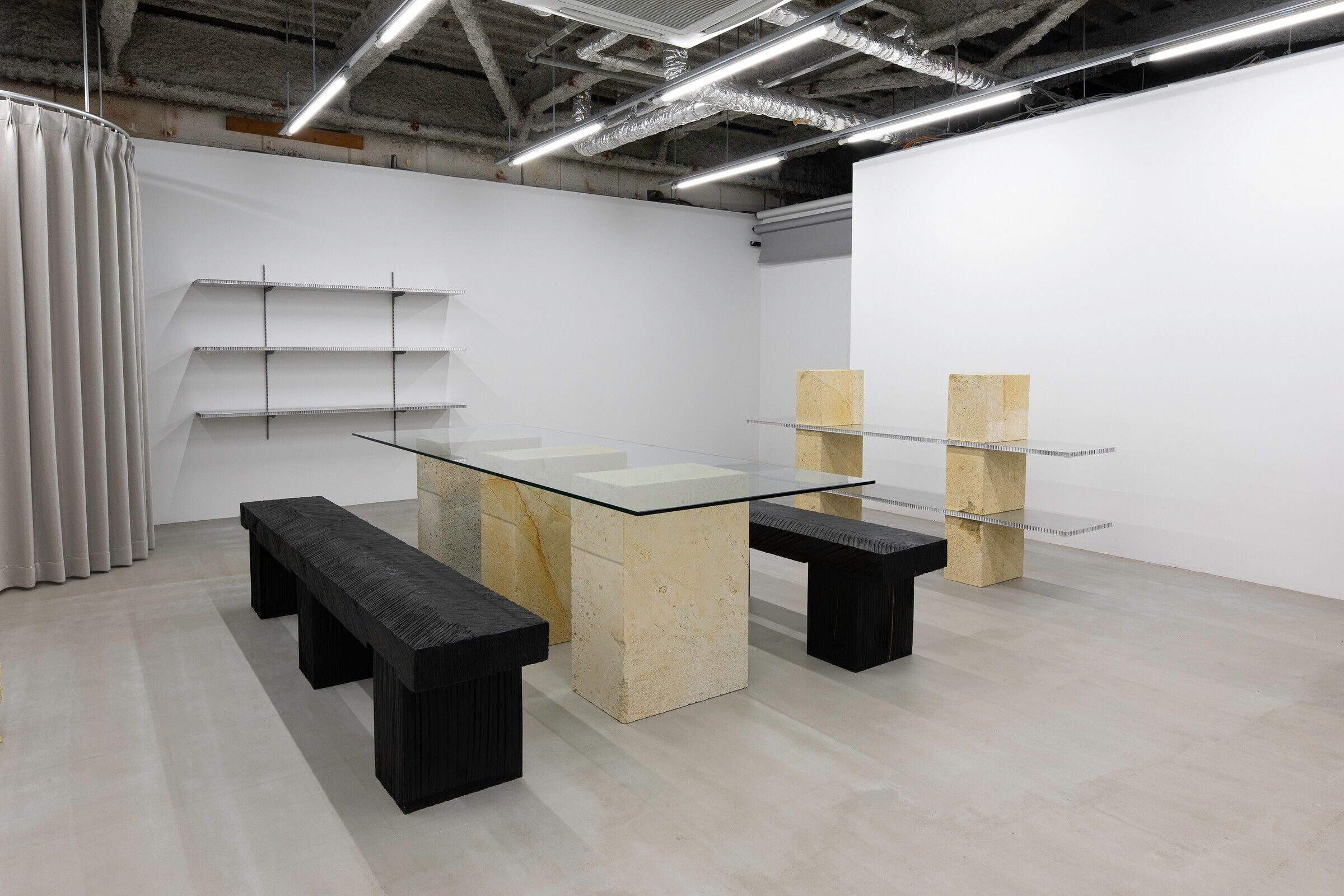 Material Used :
1. Facade cladding: existing as-is
2. Flooring: concrete floor surface hardener
3. Windows: existing as-is
4. Interior lighting: Straight Tube LED Lamp
5. Interior furniture: all unique pieces designed by Siin Siin