The location of the house is near Bucharest, Romania, in a residential complex.
The project started from scratch and went down to the smallest detail.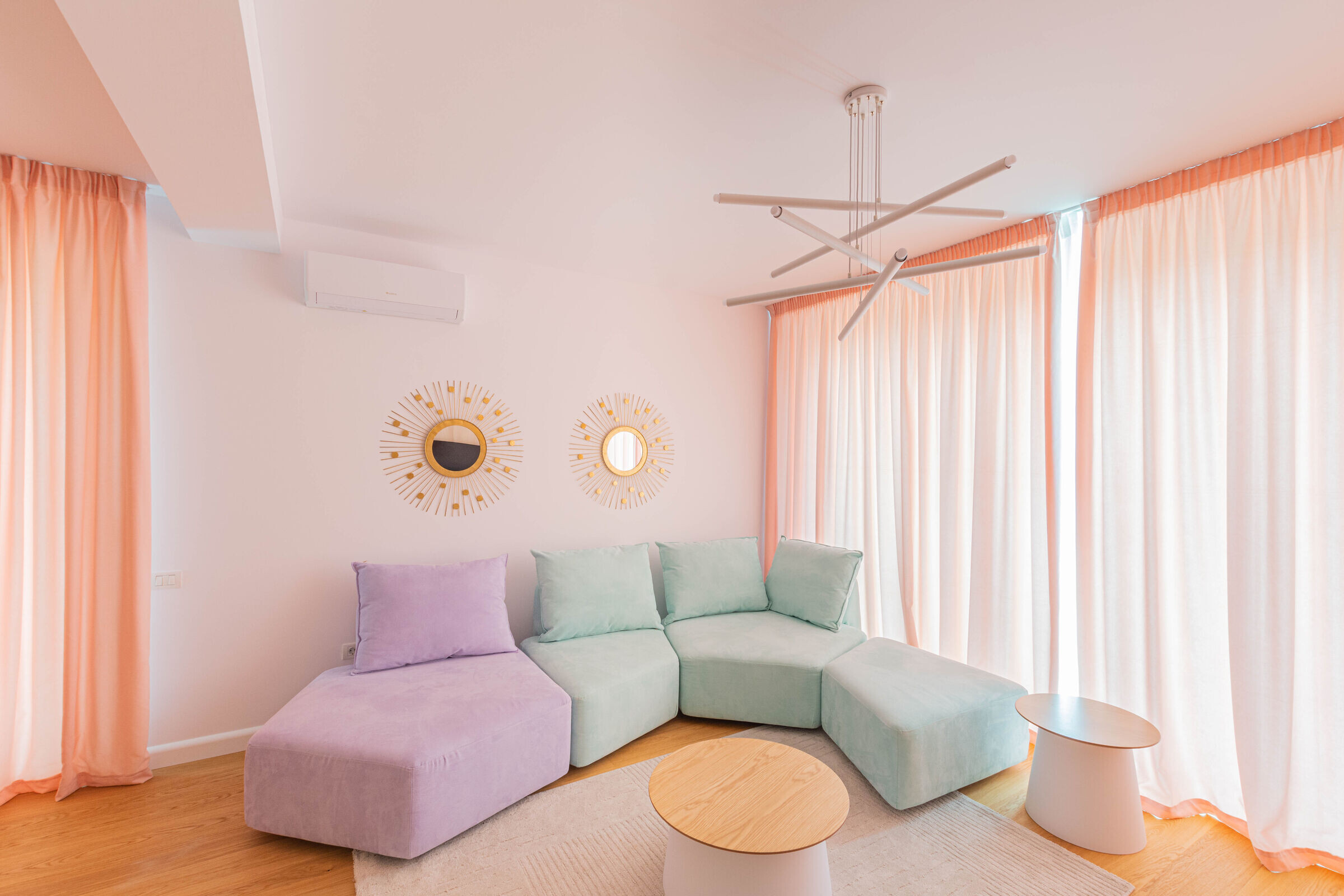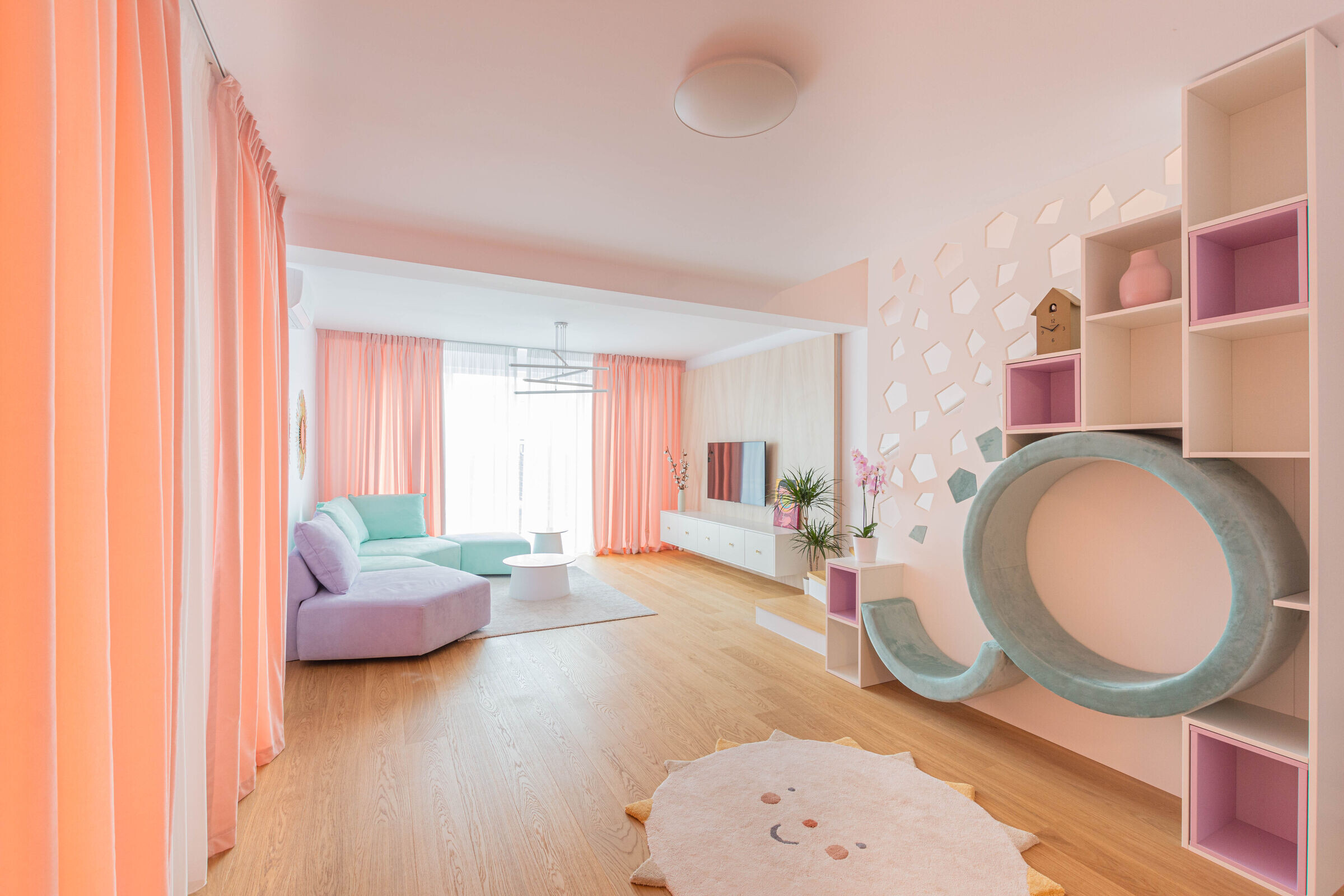 "Gloria's happy place" is a project that reflects the beautiful and colorful soul of the family that enjoys it.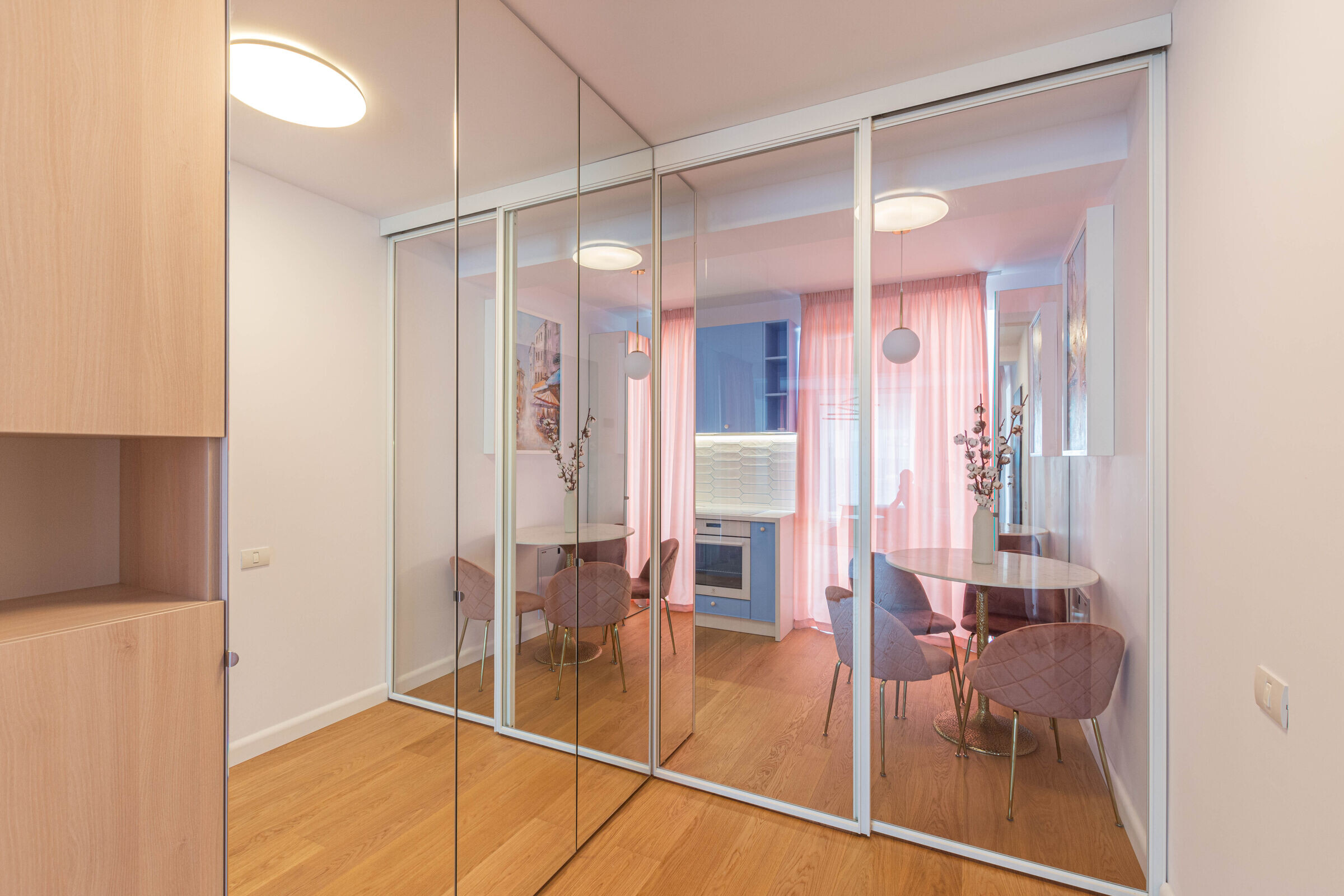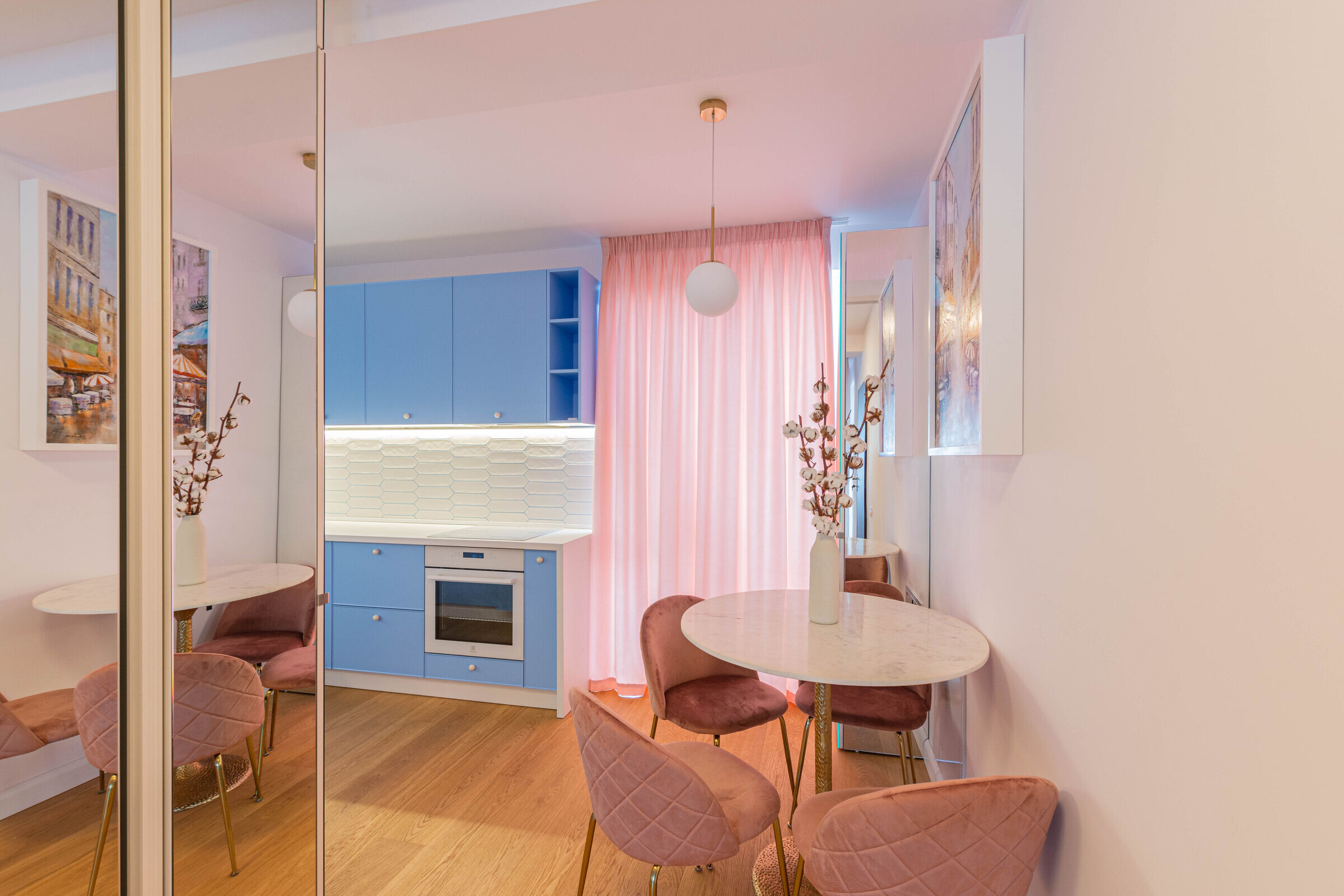 A project that radiates through pastel colors and shapes, once you discover each space it is a new experience.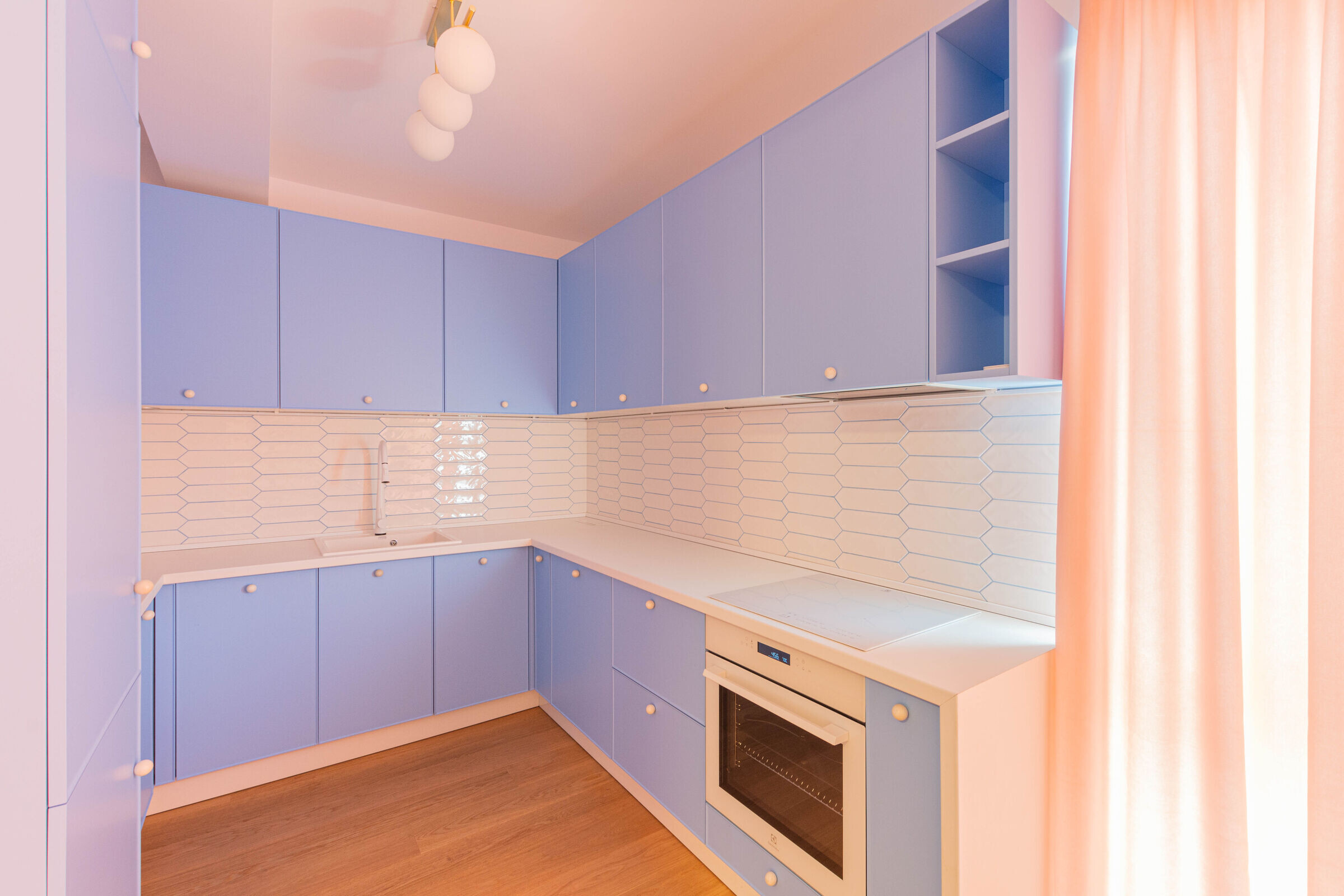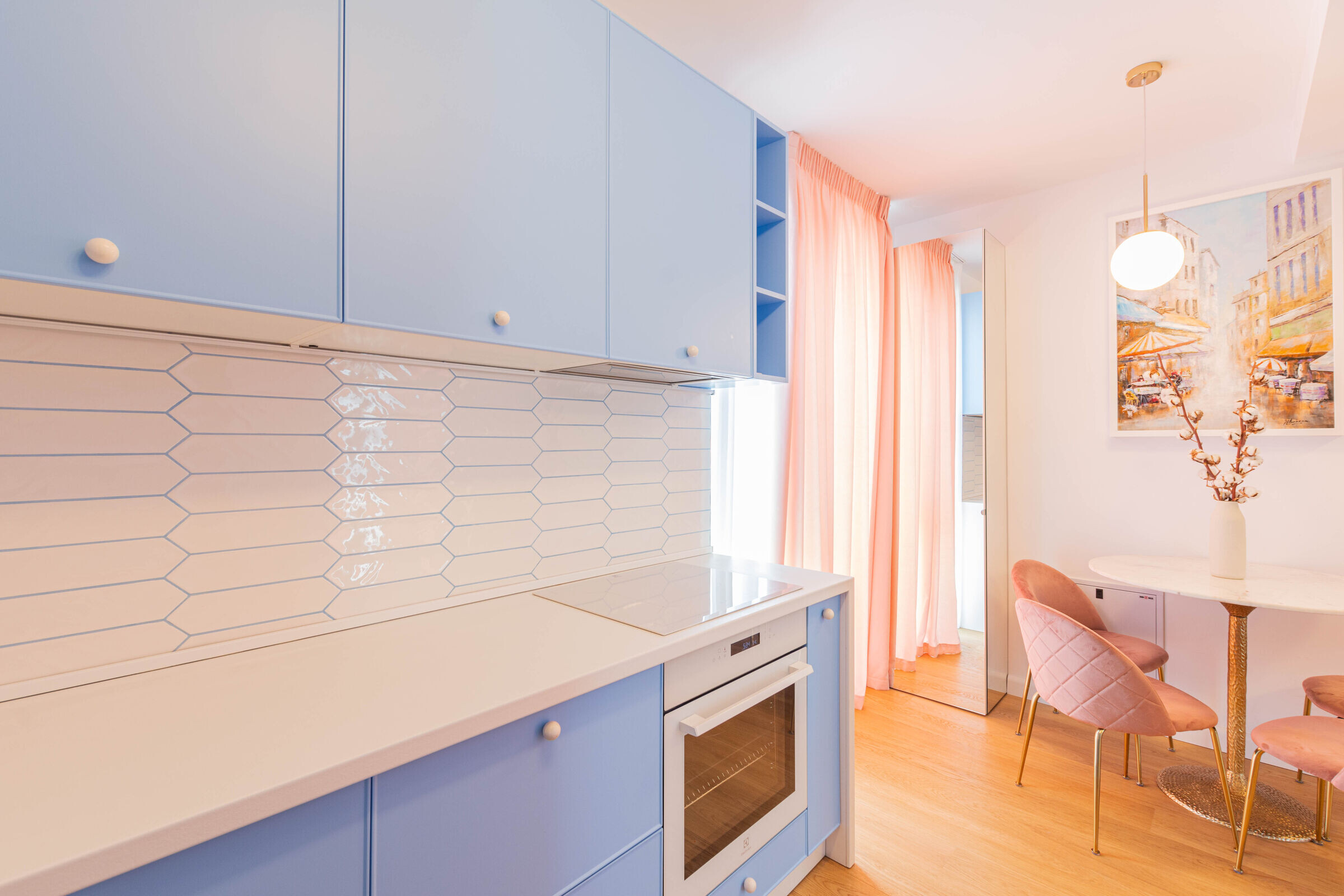 The entrance hall to the house, the living room and the kitchen are open-space, so the connection of the spaces had to be a cursive one both in terms of color range and textures, that's why the floor finish is the same.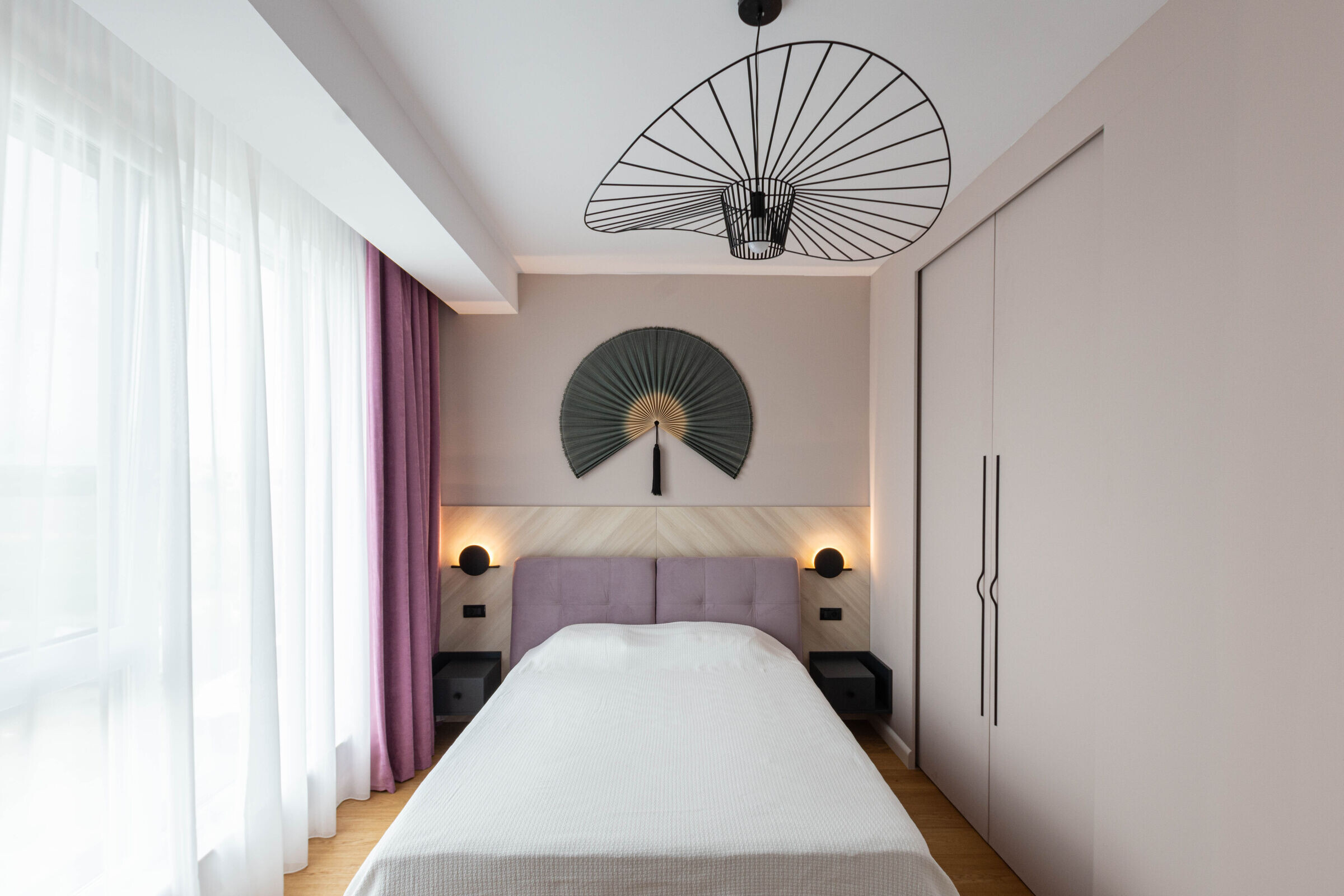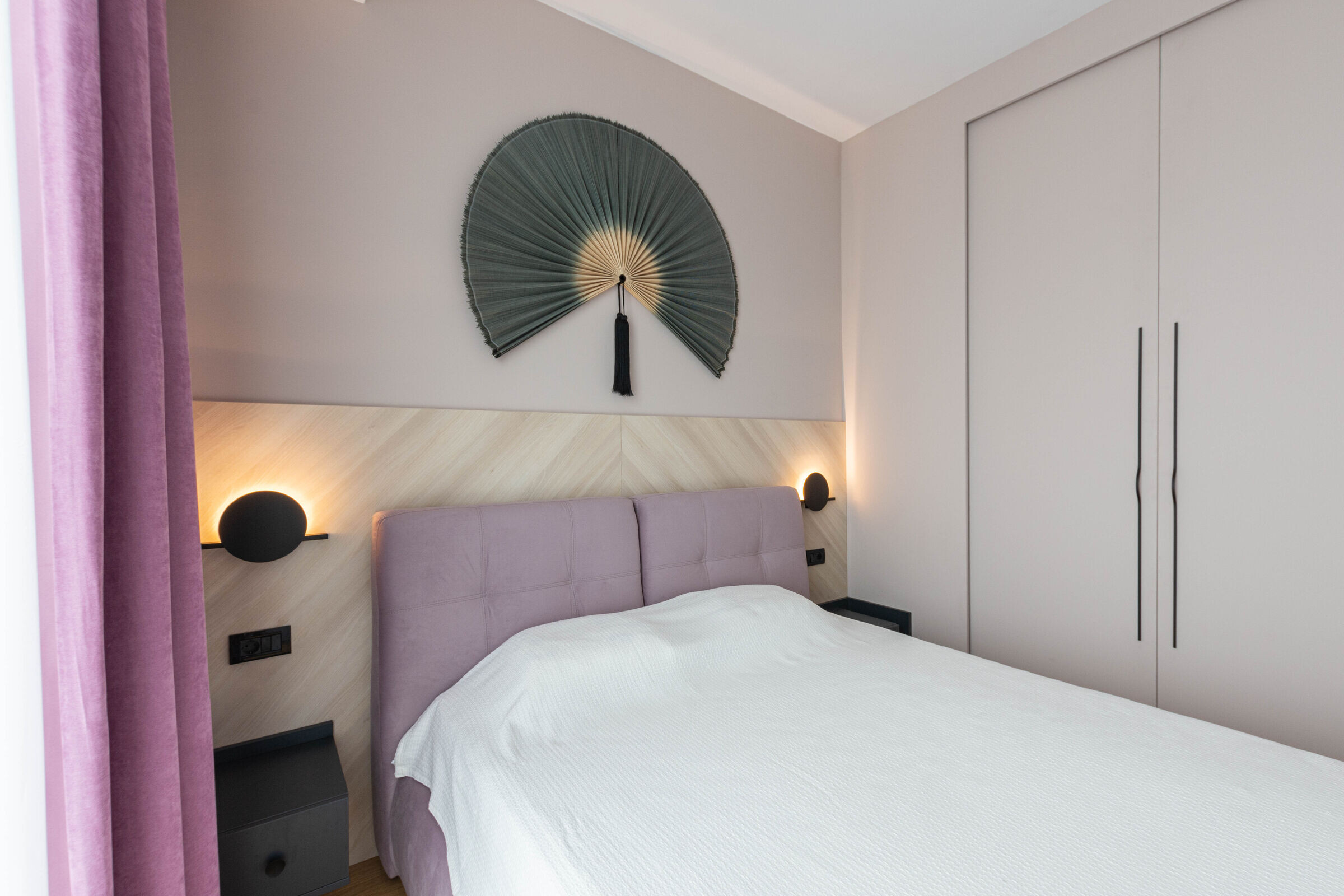 If necessary, the kitchen can be closed with three glass panels, which slide into the furniture and disappear completely.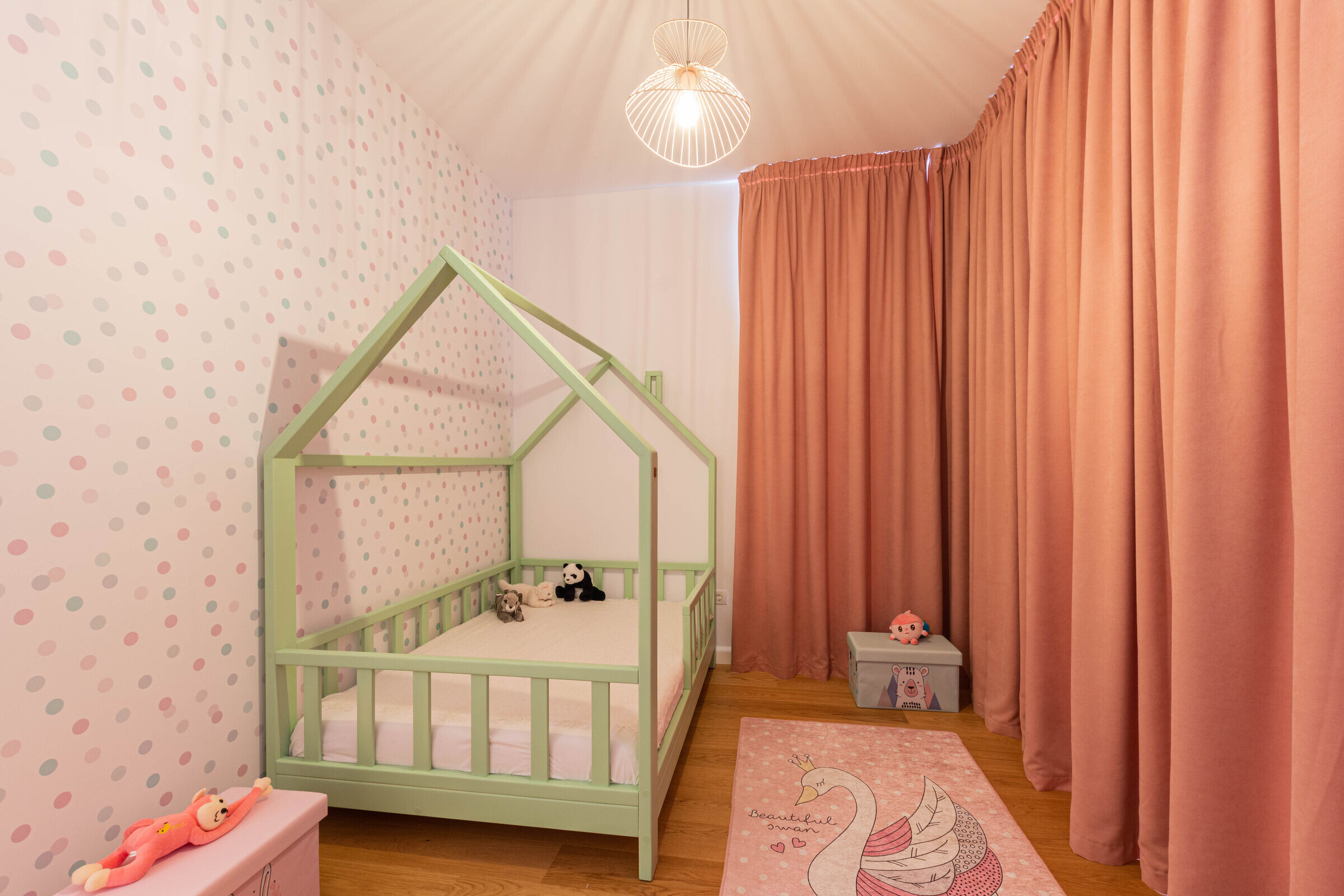 The staircase area that connects to the first floor accommodates a vibrant playground.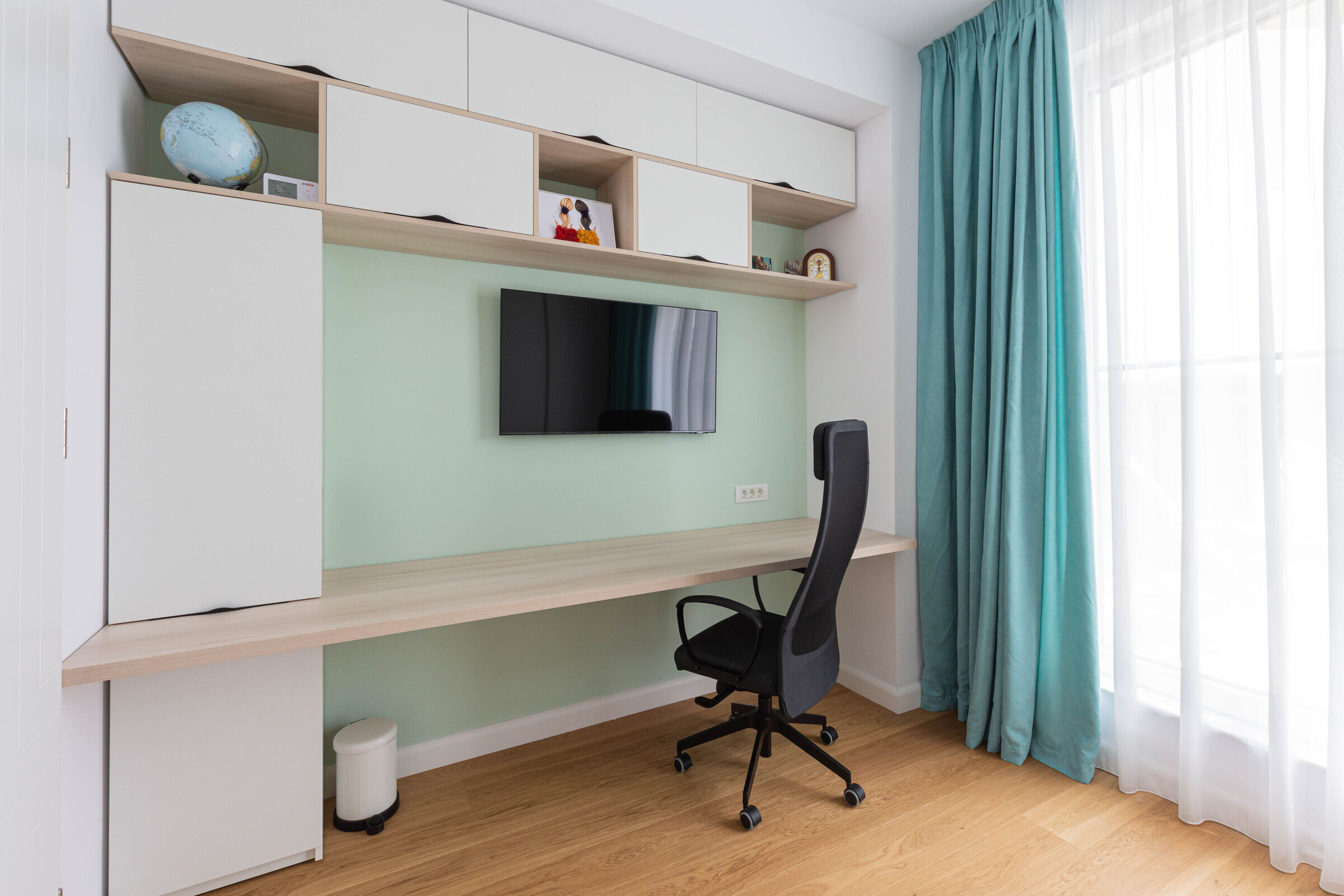 Visually, in order to stand out as little as possible, the dressing room of the master bedroom was painted in the same color as the wall on which the bed is positioned.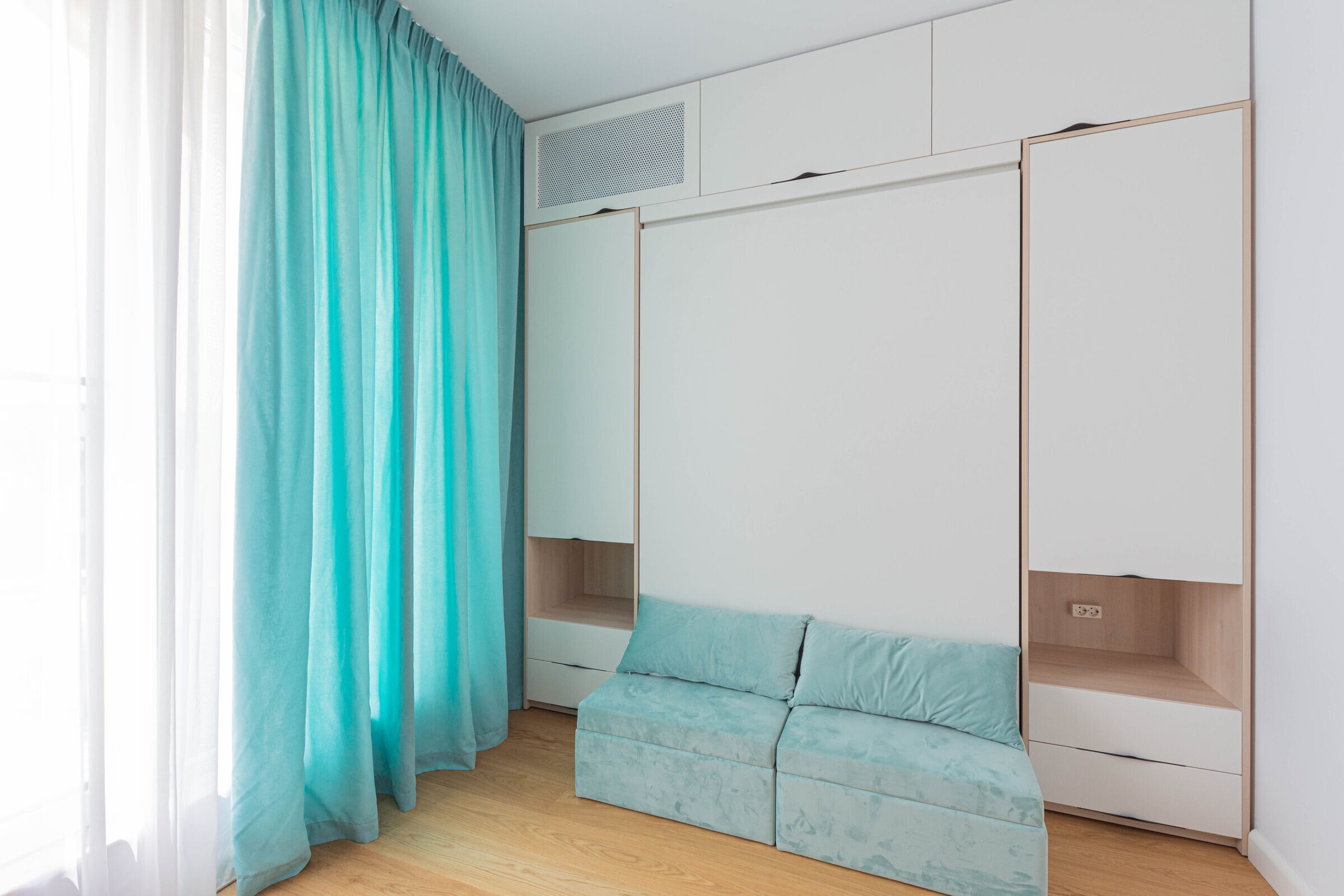 To make the space more efficient, the desk has a double role, if needed, a murphy bed descends from the dressing room over the sofa.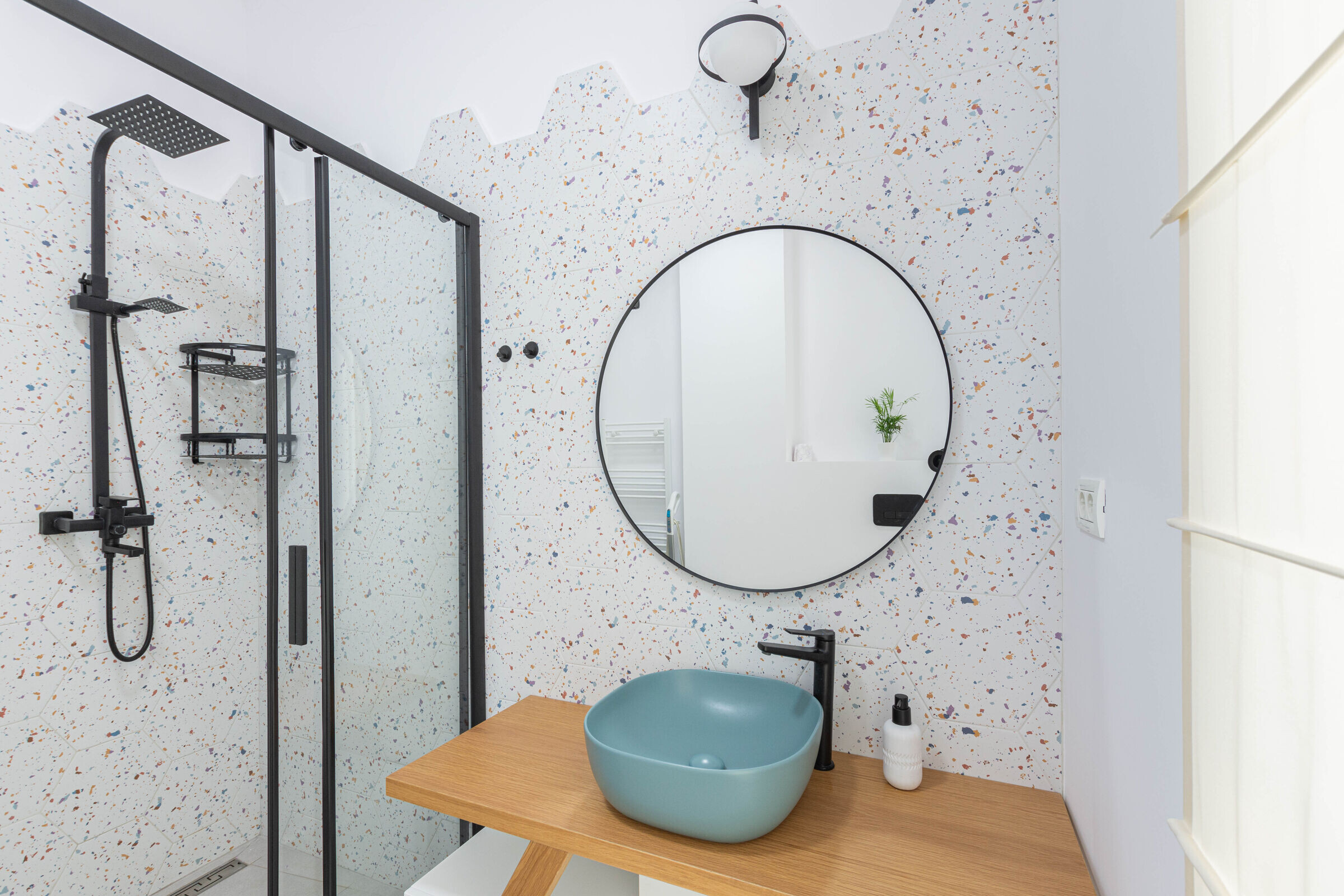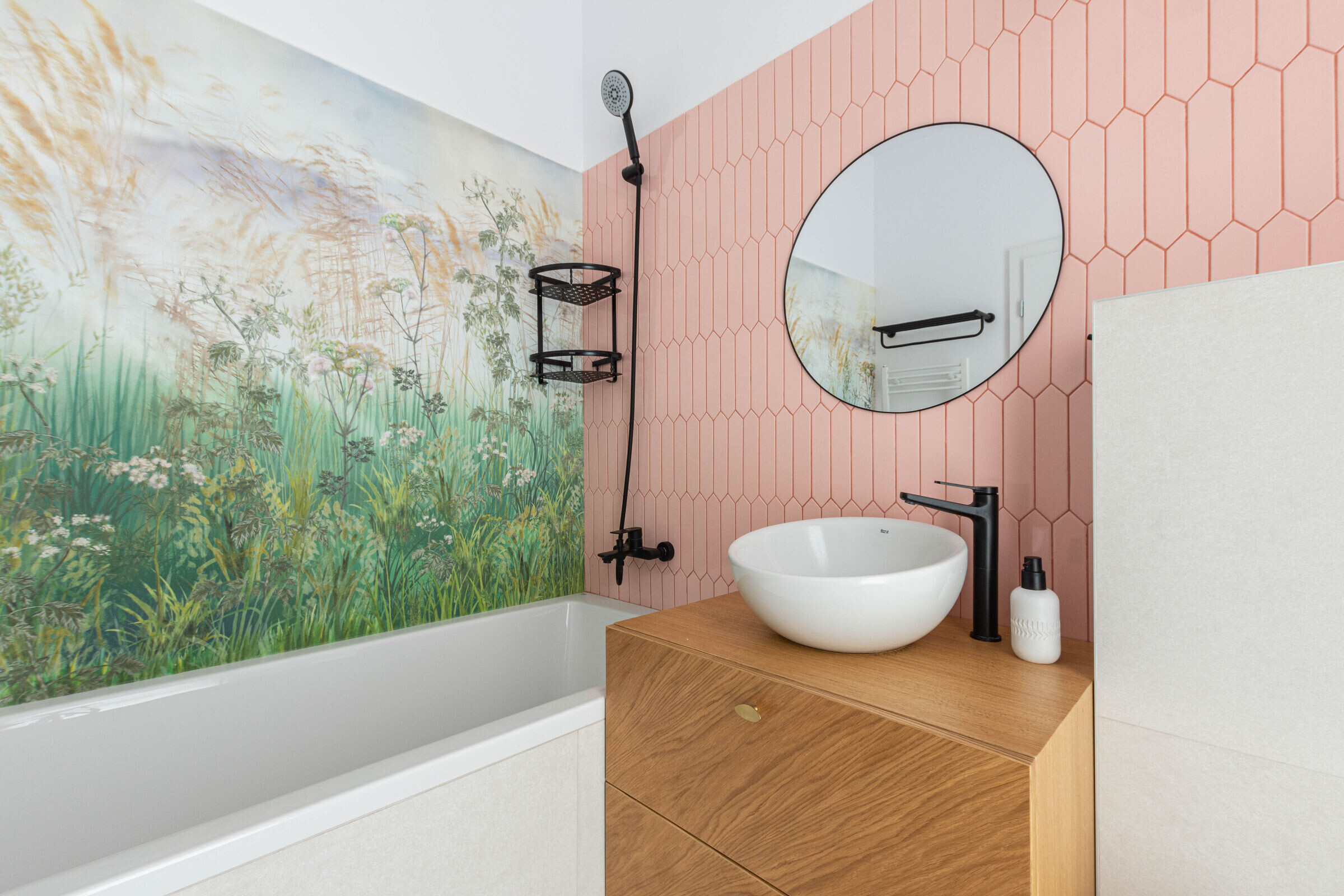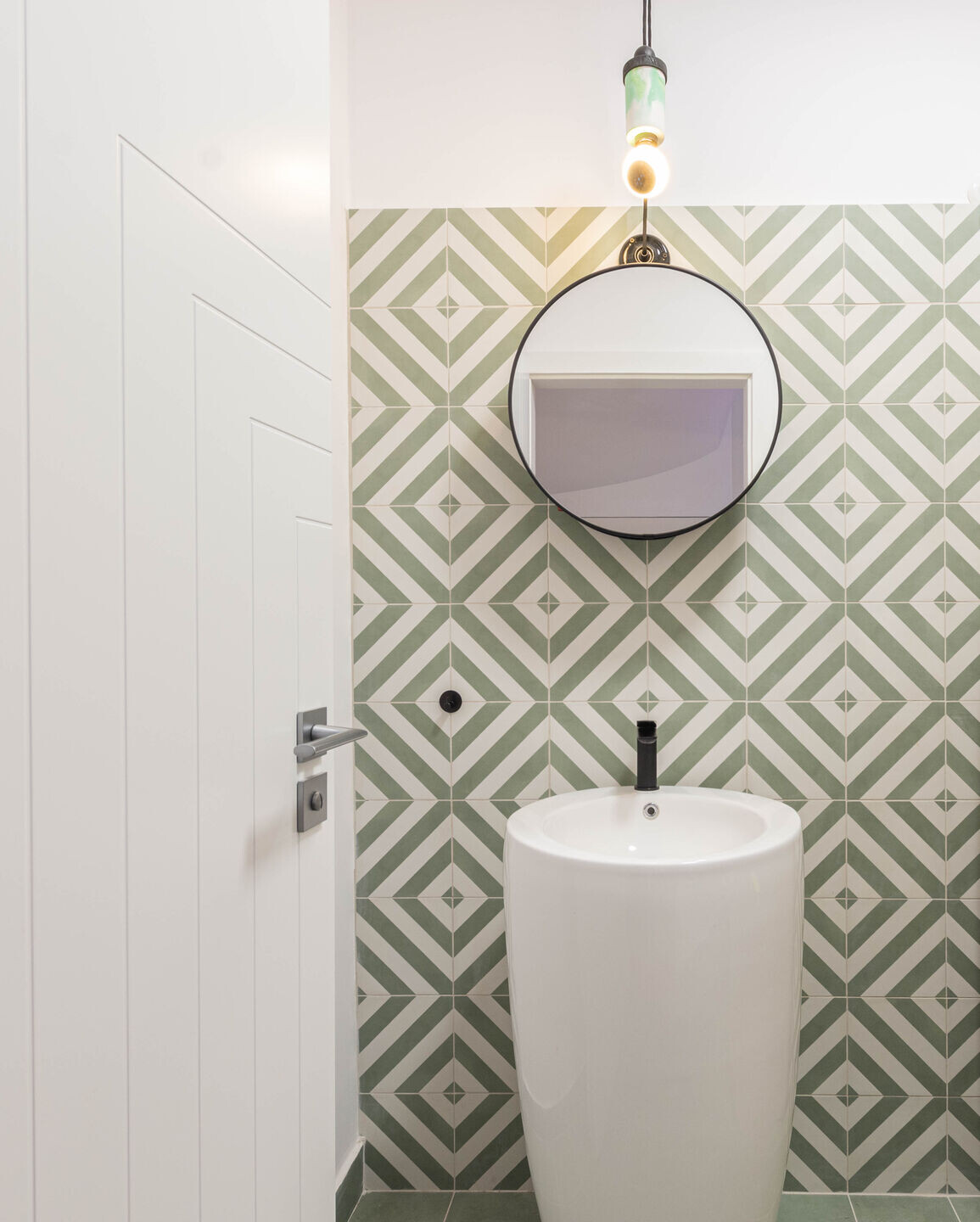 The position of the house gives the rooms the oportunity to be bathed in natural light.
Enjoy the view...