Creation of an interior for a creative couple seems to be quite a complex task on one hand, but an unforgettable experience on the other. We had to zone a 69 sq. meters place correctly to make it a perfect living area for a couple, their young son and two adorable dogs.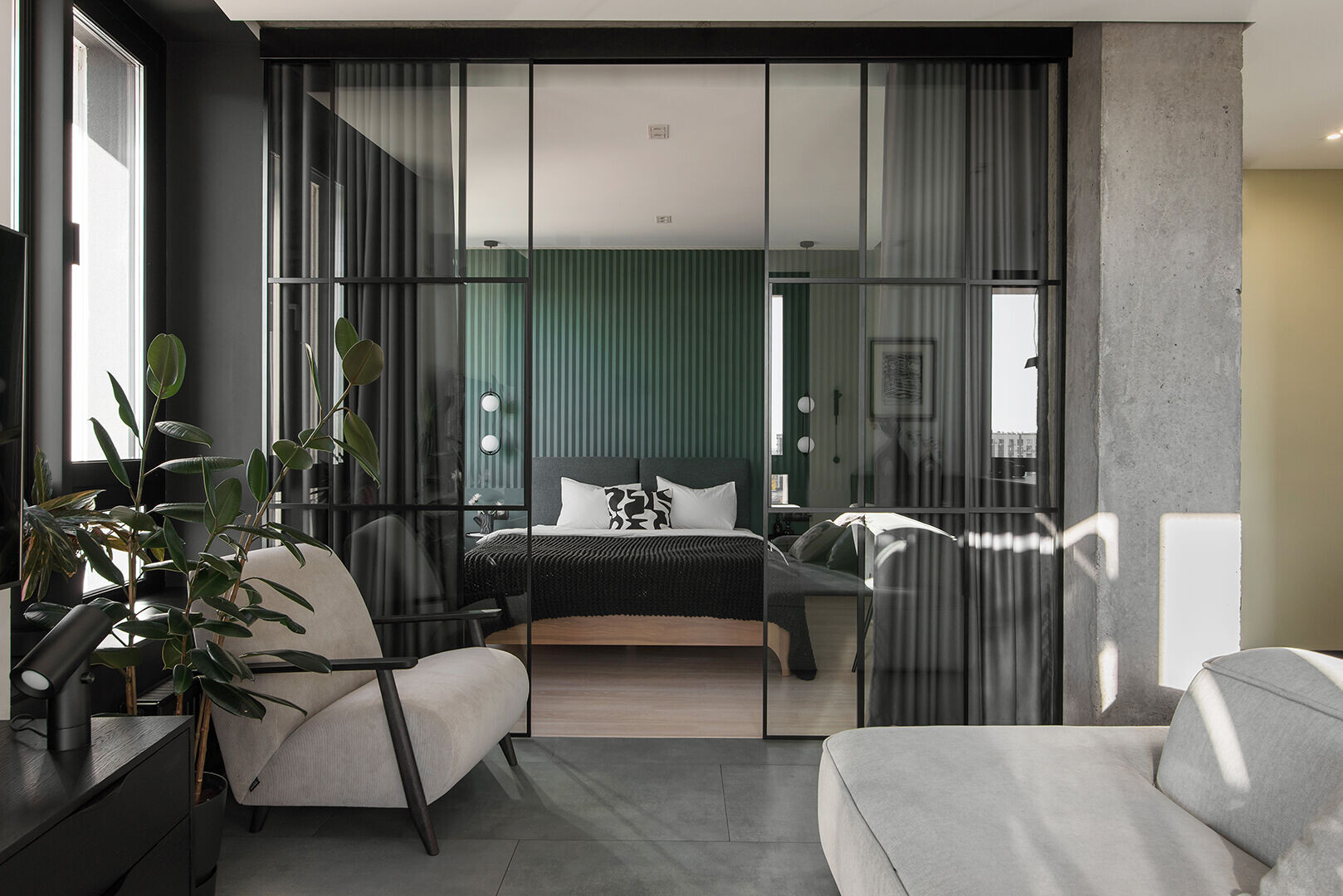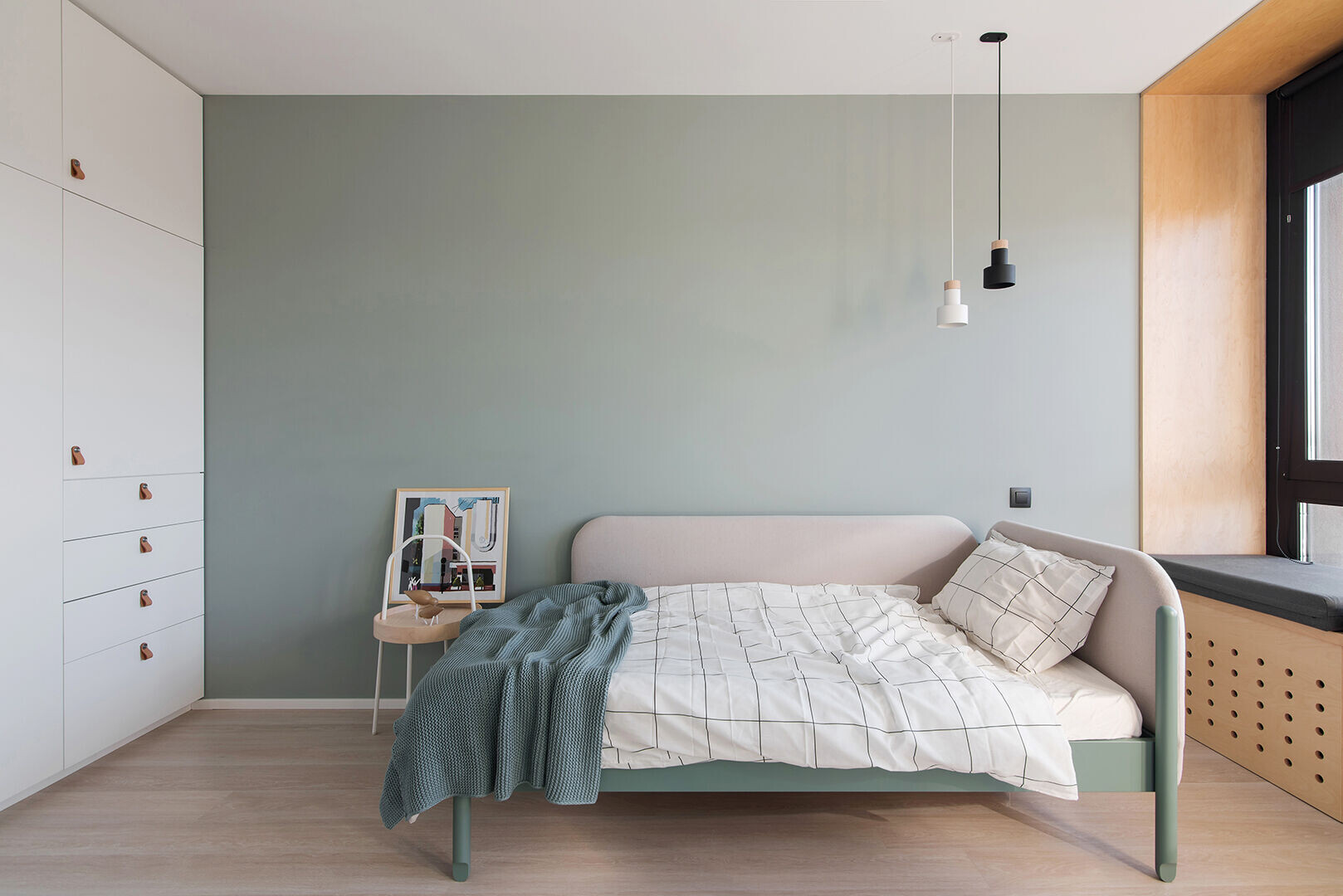 We've implemented some brave ideas like a bedroom separated by a glass divider, a wall made of glass blocks or a window-sill, where you can sit.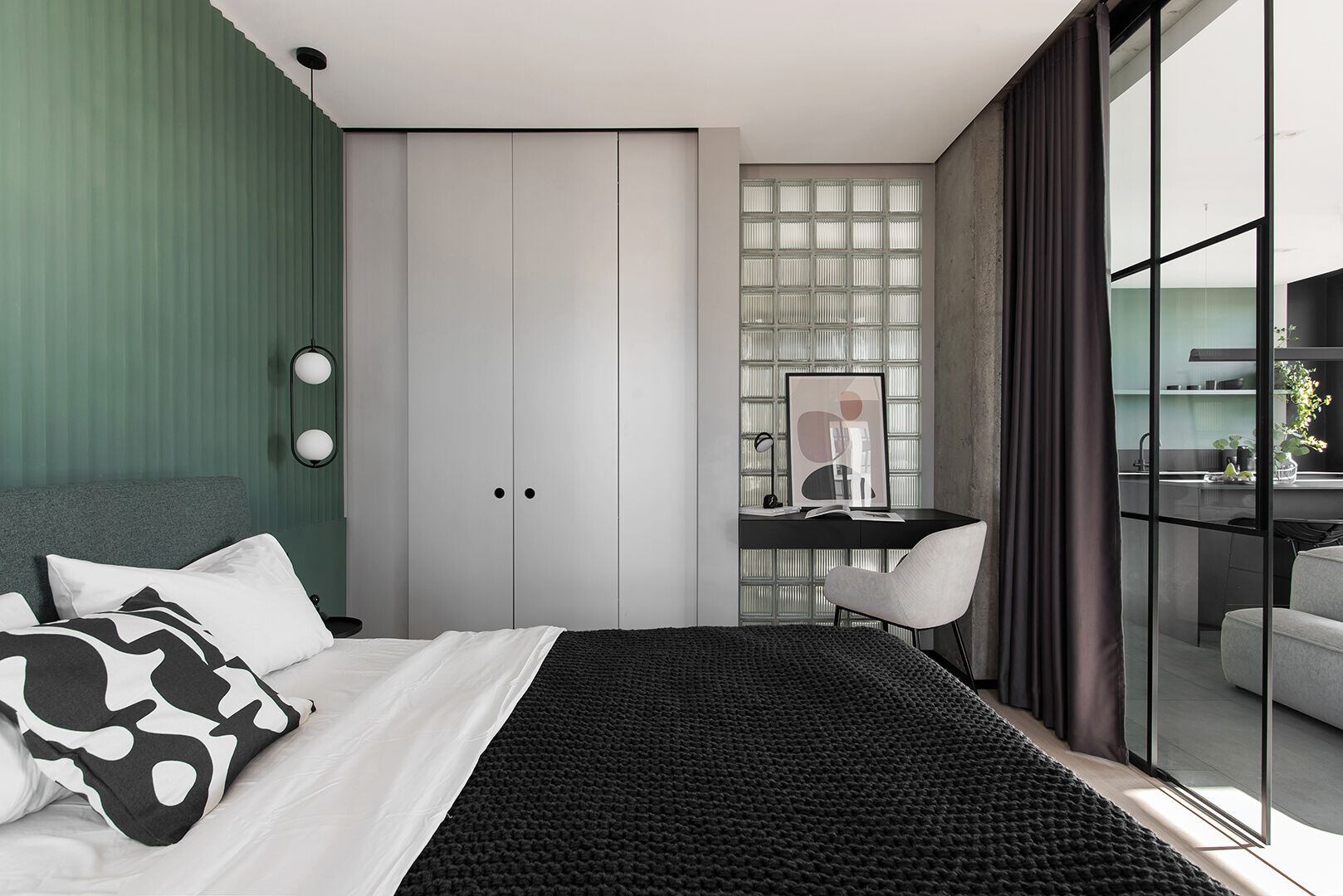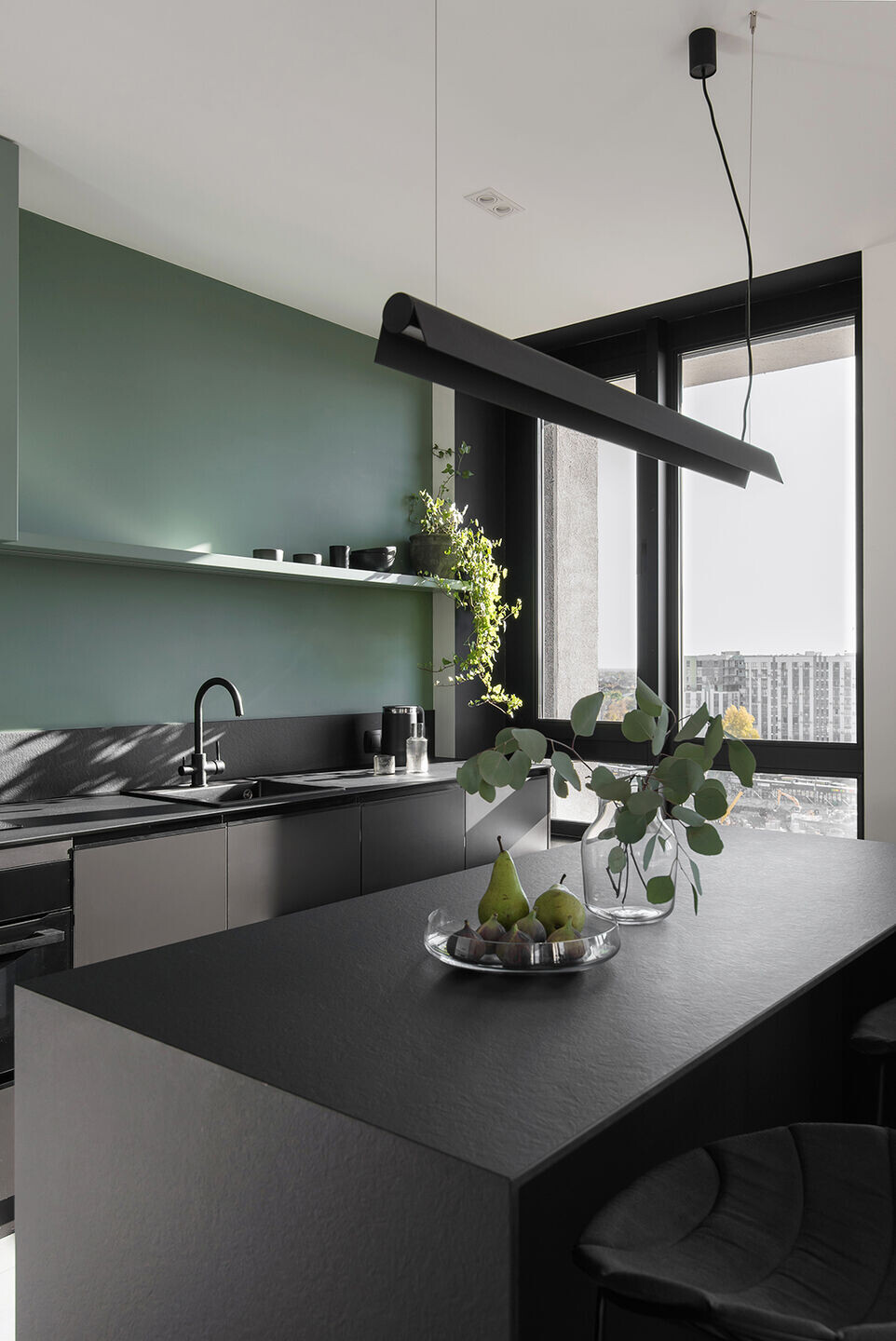 Also, we've decorated the apartment with modern Ukrainian artist's works (Artem Proot, Sergey Maduykov) and filled it with Scandinavian brands like Hay, Muuto and Normann Cph.
Material Used:
1. Flooring: Cerrade tiles (Poland)
2. Wall tiles: Vogue Ceramica (Italy)
3. Wall paint: Sadolin
4. Doors: Hidden doors (Ukraine)
5. Glass divider: Sklo (Ukraine)
6. Glassblocks: Seves Glassblock
7. Interior lighting: Hay, Muuto, Fild
8. Interior furniture: Armchair -LaForma (Spain)
9. Add more if available: Sofa – Interia (Ukraine)
Counter stools – Dobro (Ukraine)
Bed – Woodsoft (Ukraine)
Bedside tables – Staritska Maysternya (Ukraine)
Teenage bed – Sleeponnn (Ukraine)