A life project. This was the briefing we received from a young couple with children when they reached out to our office. The old apartment, comprising of almost 500m2, was dark and compartmentalized and all the finishings were so old they needed replacing.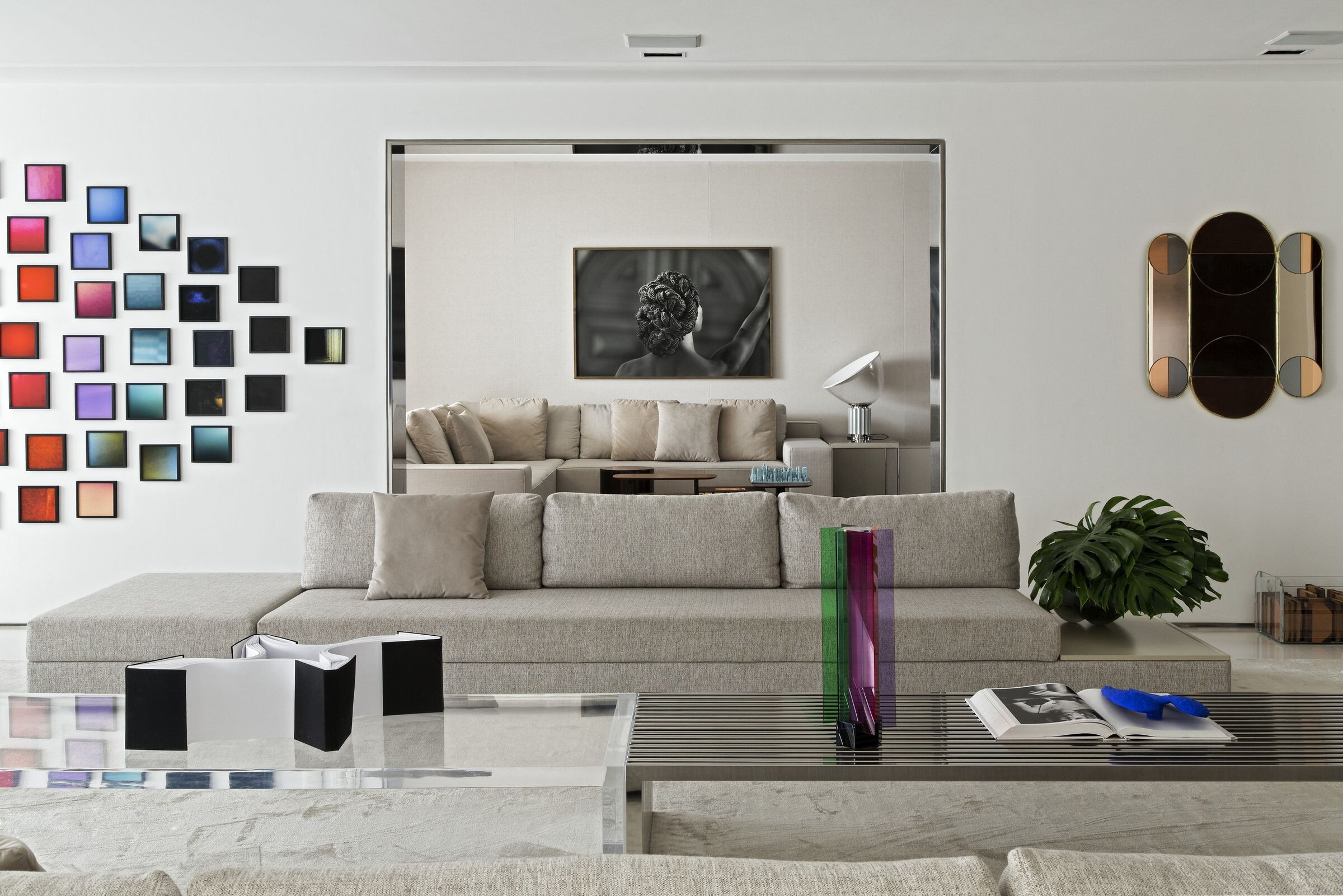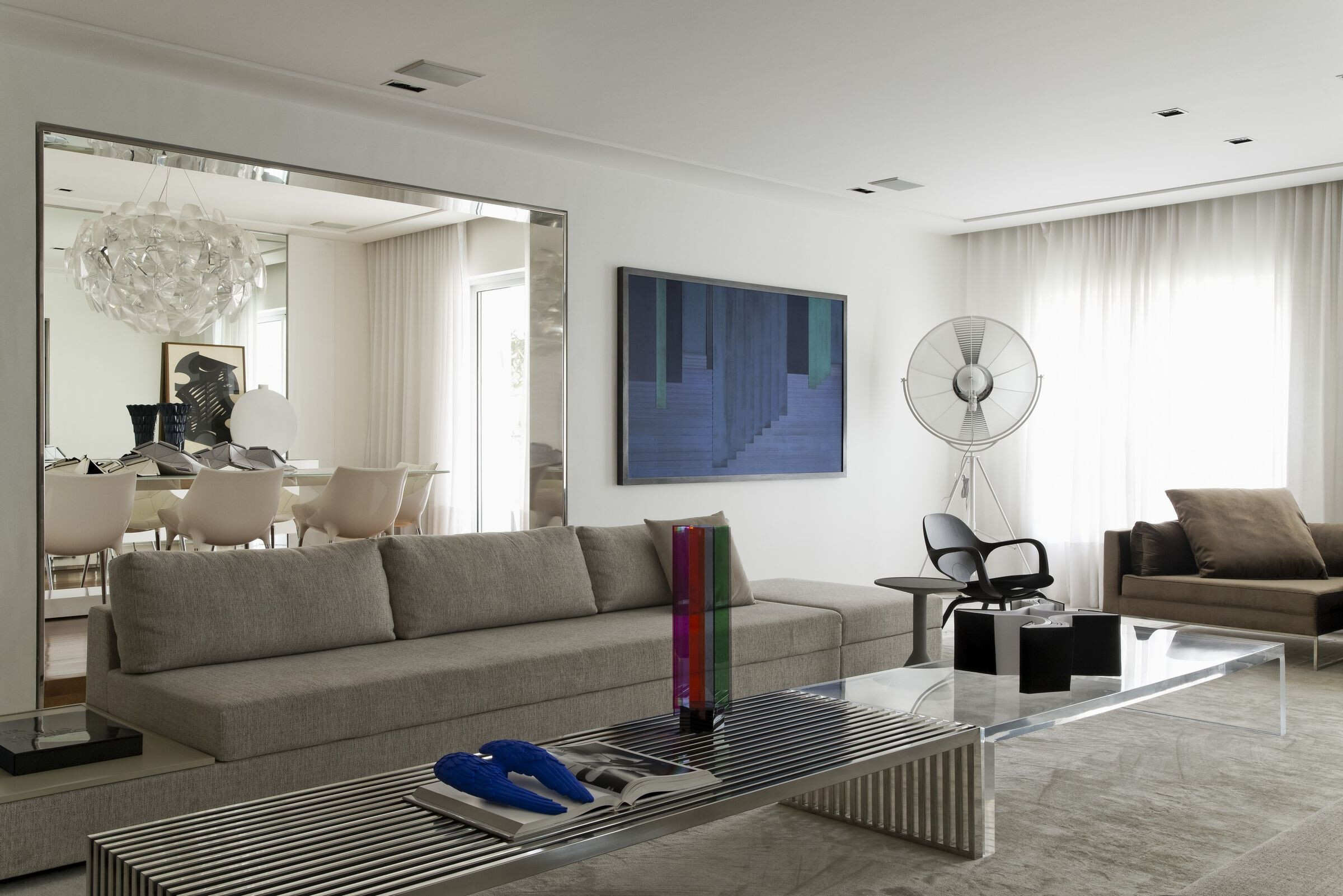 Carte blanche was given to the office to redistribute the ample square meterage and rethink the division of all spaces. With freedom and technical precision, we seek purity and conciseness in this project. There are no excesses here.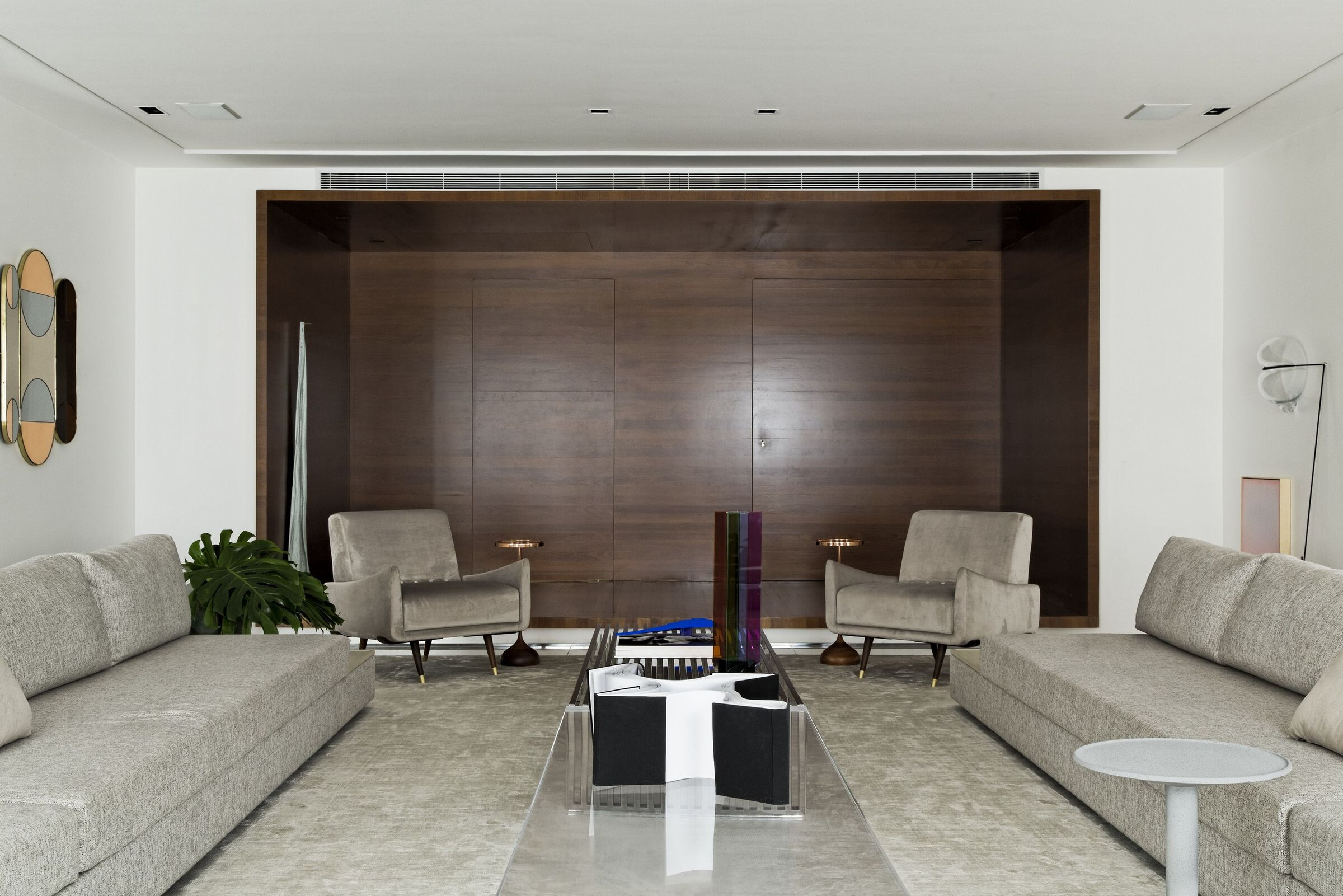 The organization of the spaces is clear and the choice of materials reinforces the timeless and enduring character of the project. For the finishes only wood, marble and steel are intercalated in all areas, both on large surfaces as well as in building details solely created by our office for this project.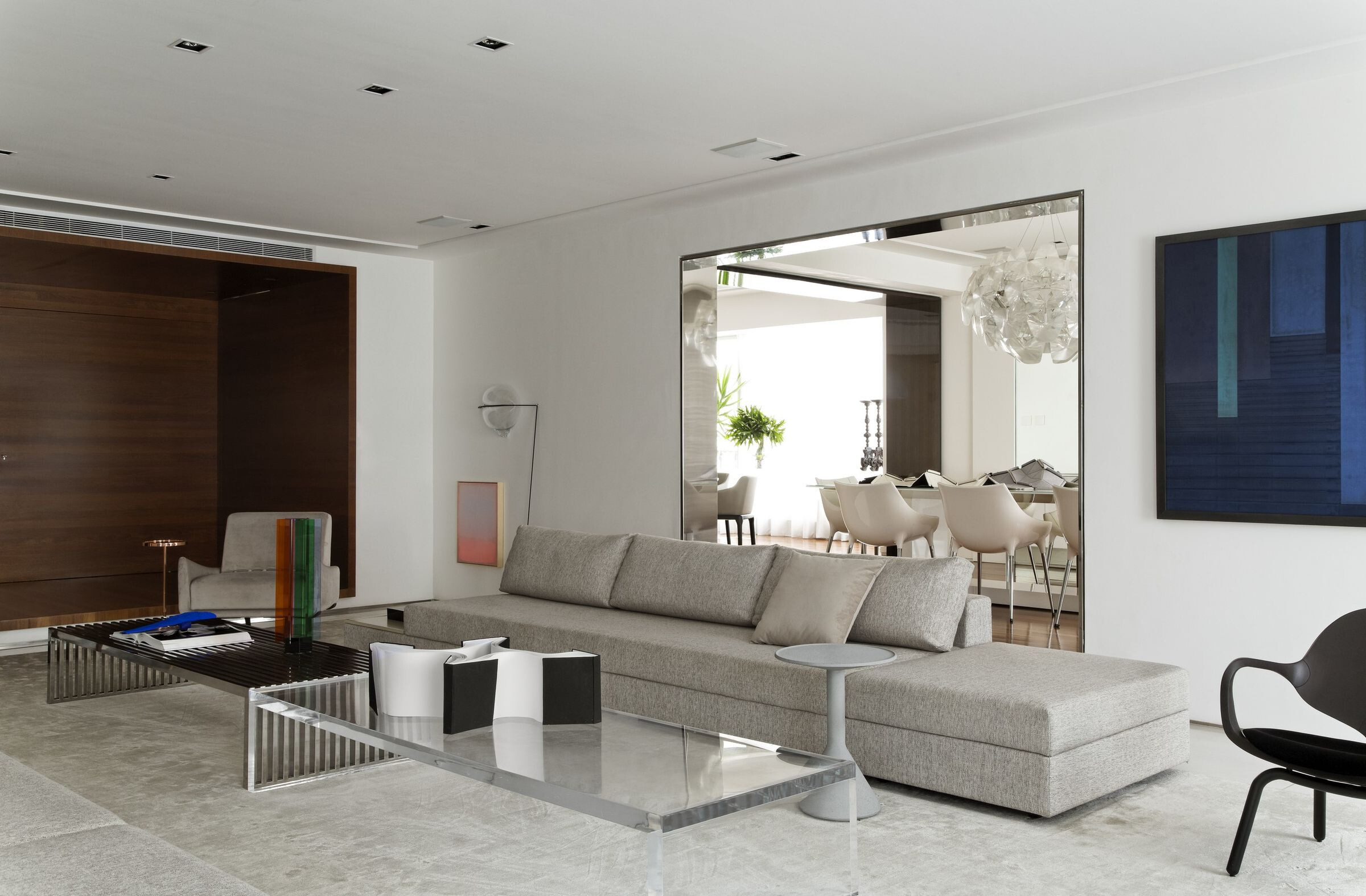 In the social area, the former access gallery into the living room, previously closed off, was placed on display by way of its original unevenness. A "box" in solid wood now frames and distributes all areas of the apartment. The sophisticated system of pivoting doors and panels receives cumaru slats on the floor, walls and ceiling. In shades of brown, it automatically creates contrast and impact with the large, purposefully white, lowered living room.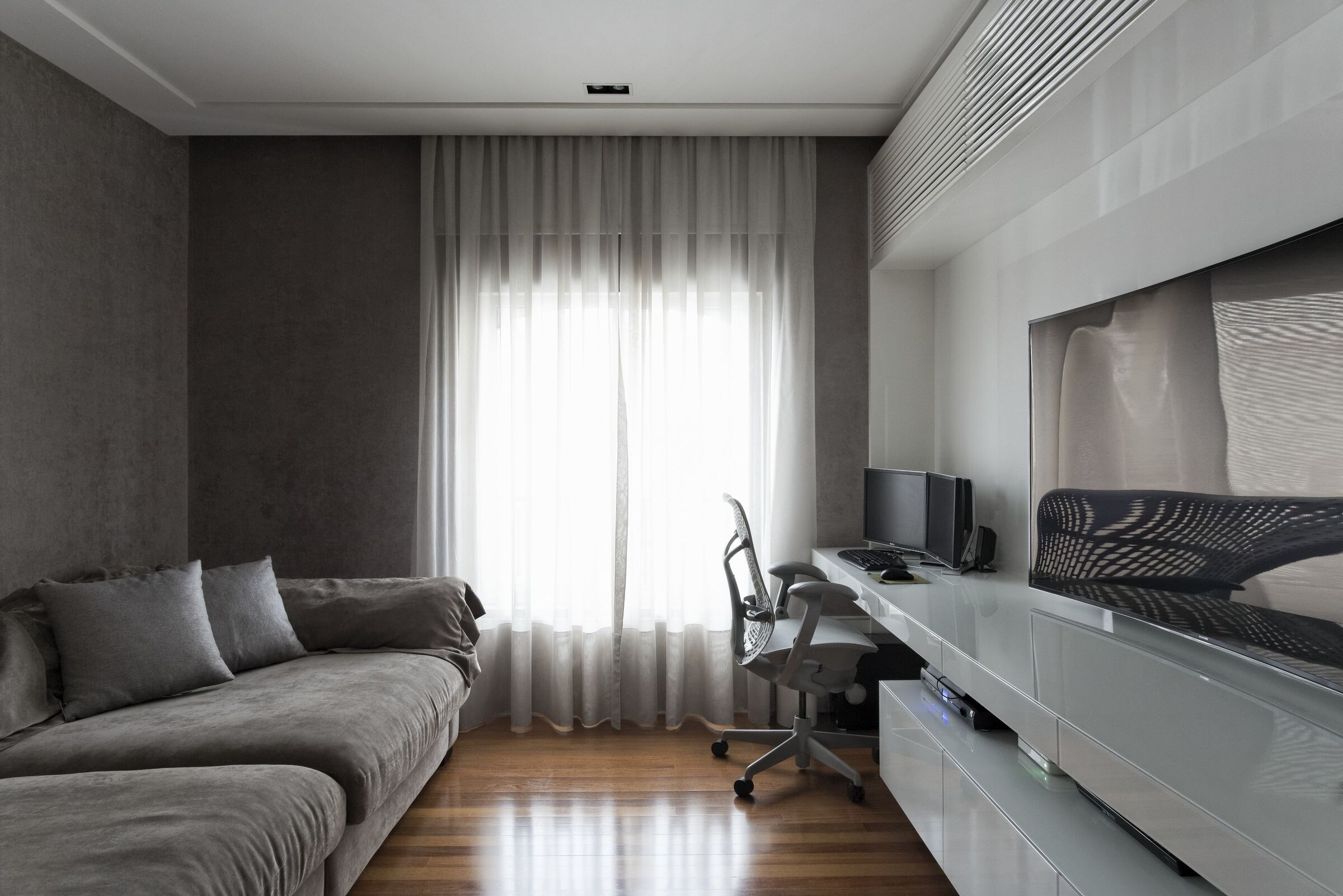 The furniture, essentially monochromatic and in light tones, diffuses the natural light and provokes the senses, since everything there is light, clean and perfectly balanced. Pieces of Italian design coexist harmoniously with national furniture, which displays classics of Zalszupin, passes by Jader Almeida and contemplates brand new designers like Bianca Barbato and Tiago Curioni.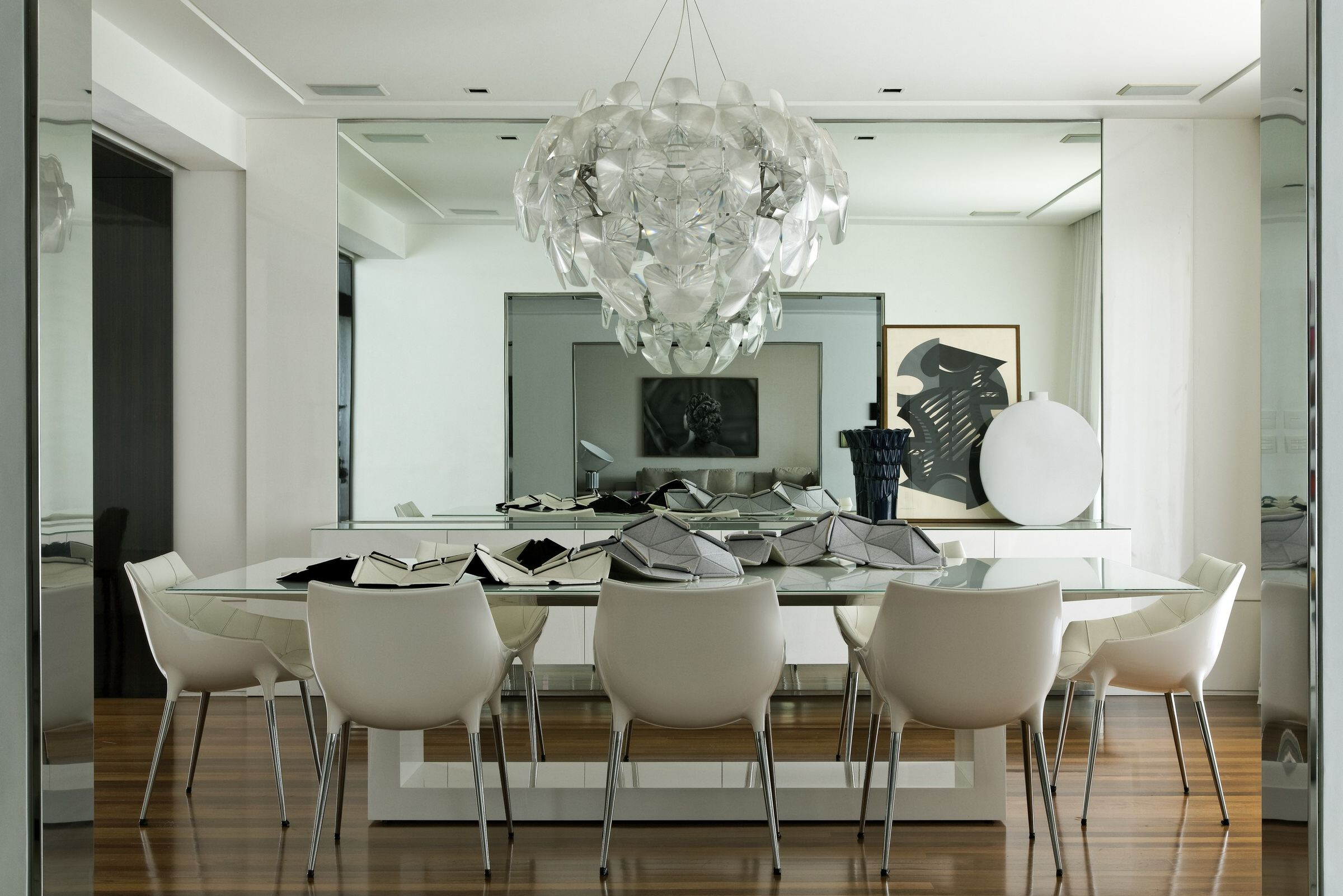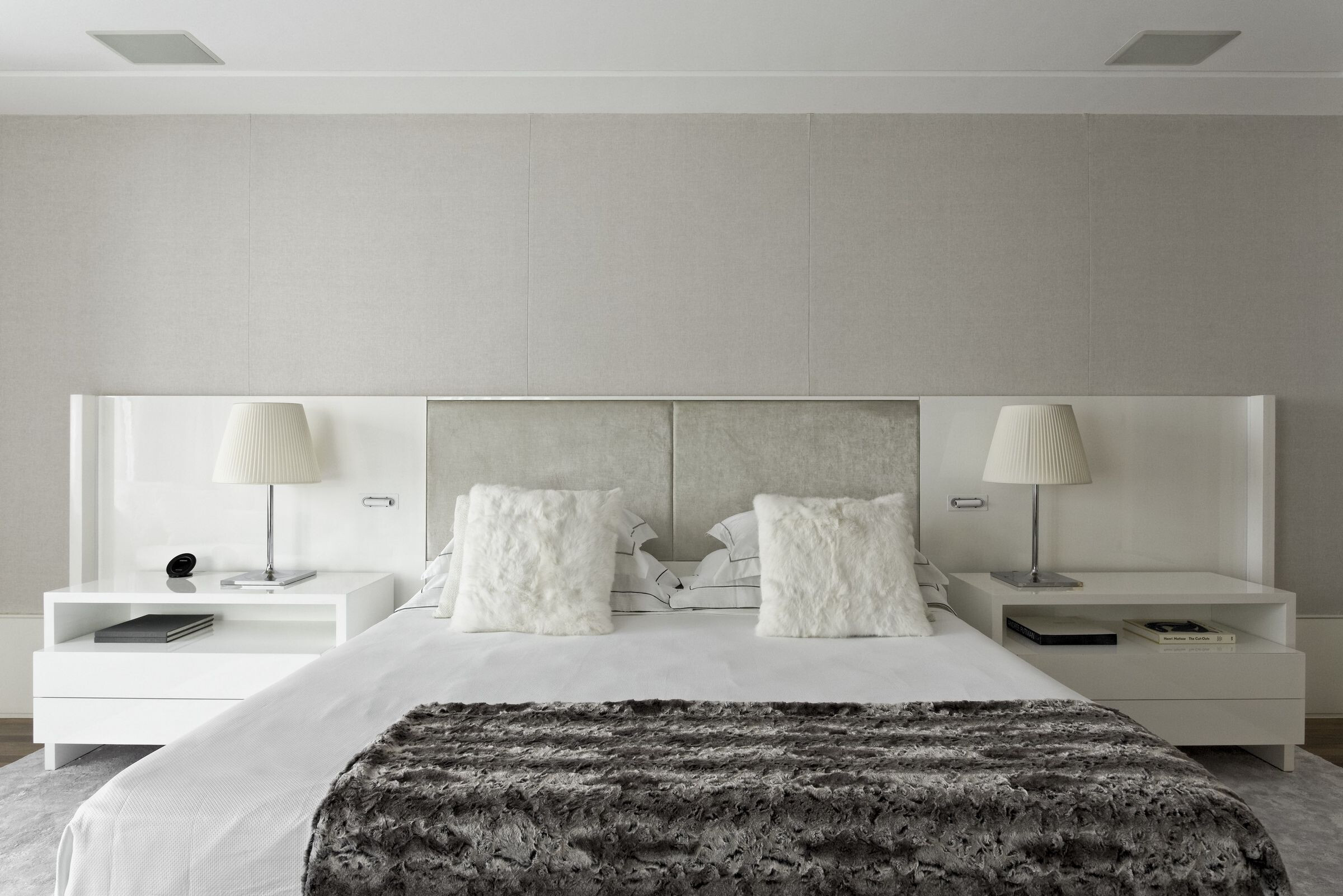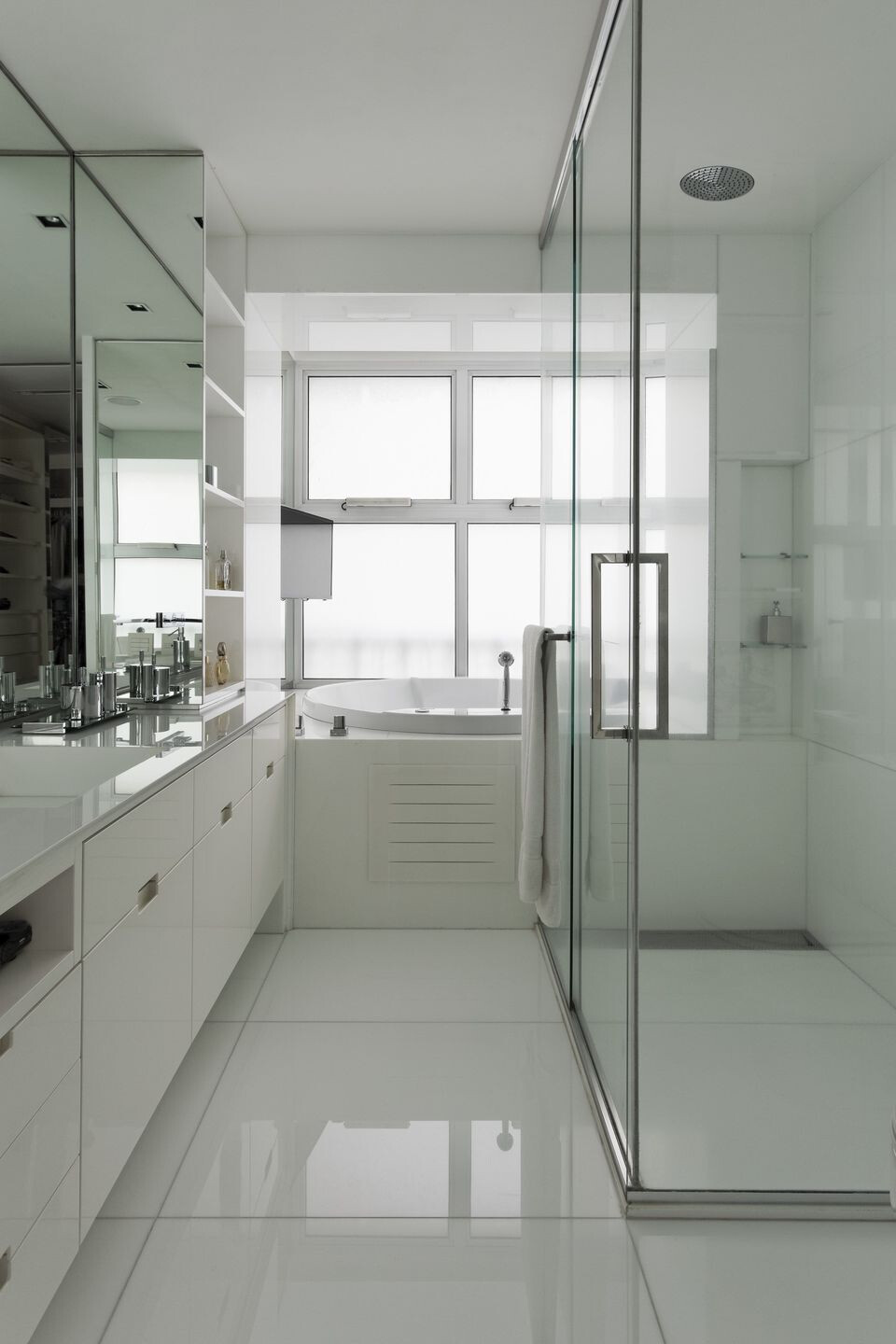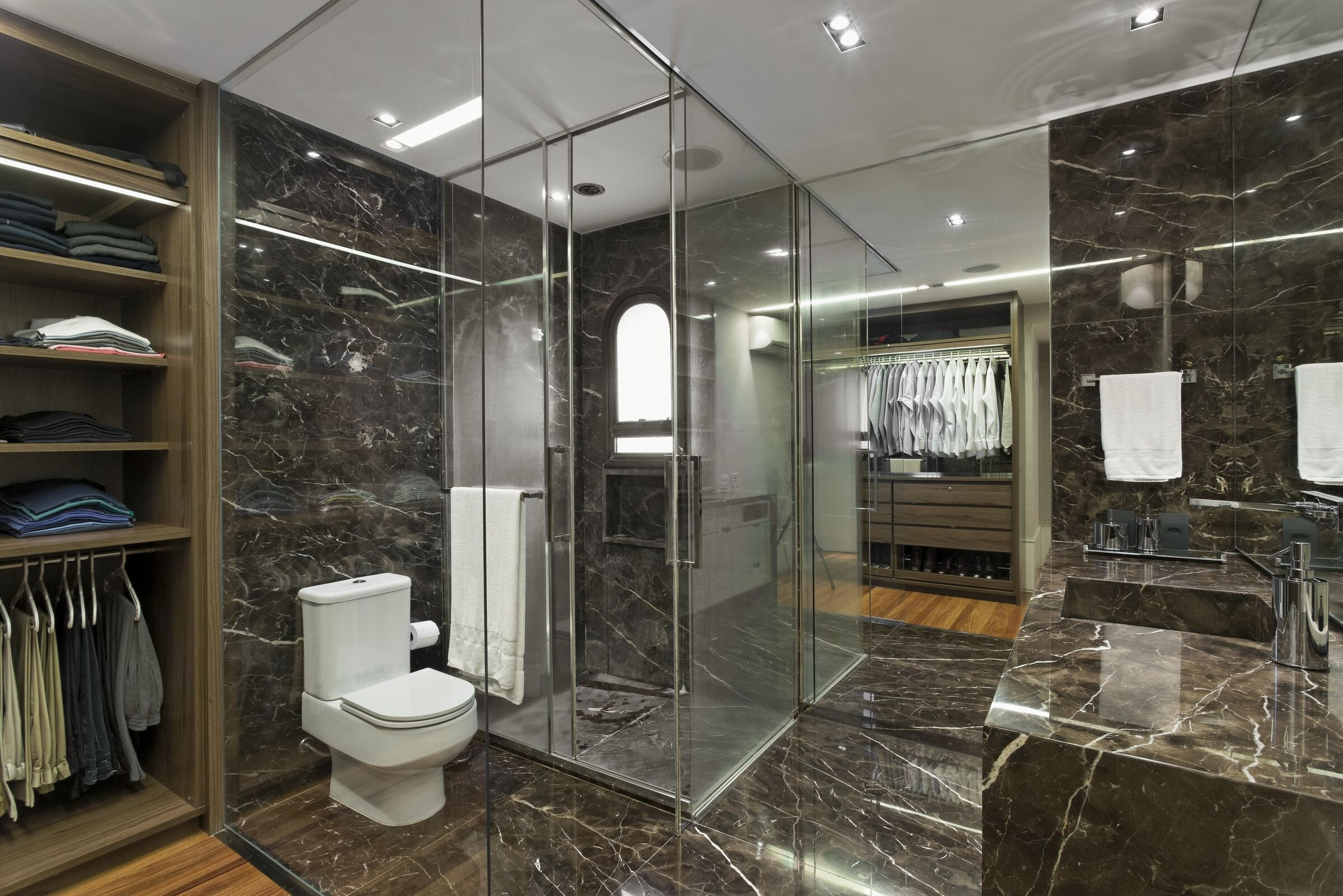 For the choice of objects, criterion and careful evaluation of each individual item was necessary since very few pieces complement the decoration. Here, there are no limits or division between purely decorative objects and art. Photos and canvases by contemporary artists such as Sergio Lucena, João Castilho and Janaina Landini are interspersed with sculptures by Cruz Diez and Tulio Pinto. Works that here, like in an art gallery, are presented in different formats, at once on the walls as well as together with the furniture.