The building regulations on Schiermonnikoog are strongly aimed at preserving the quality of the existing landscape. At the same time, the island tries to distinguish itself by also being inclusive for the upper market segment. The increasing demand for luxury in terms of facilities and size is sometimes at odds with the possibilities of the building envelope.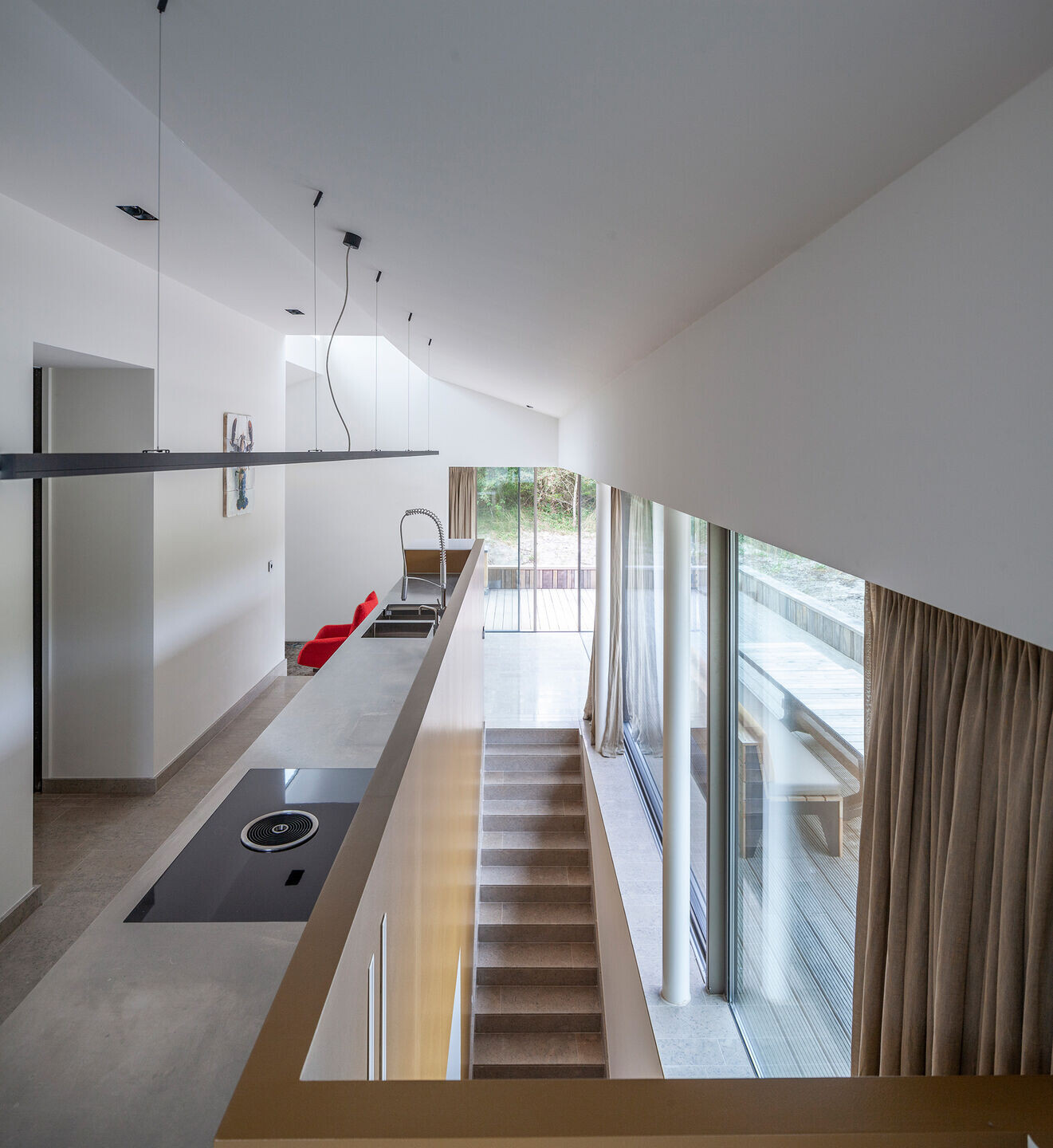 The 'holiday home between dune and beach' was designed within this context. It is a modest volume with an open relationship to the environment, a lot of comfort and a high degree of privacy. Because the house is partly underground, the living area is much larger than it initially appears. The layout ensures that there are enough places to withdraw in a large group, but that the holiday home also feels cosy with just the two of you.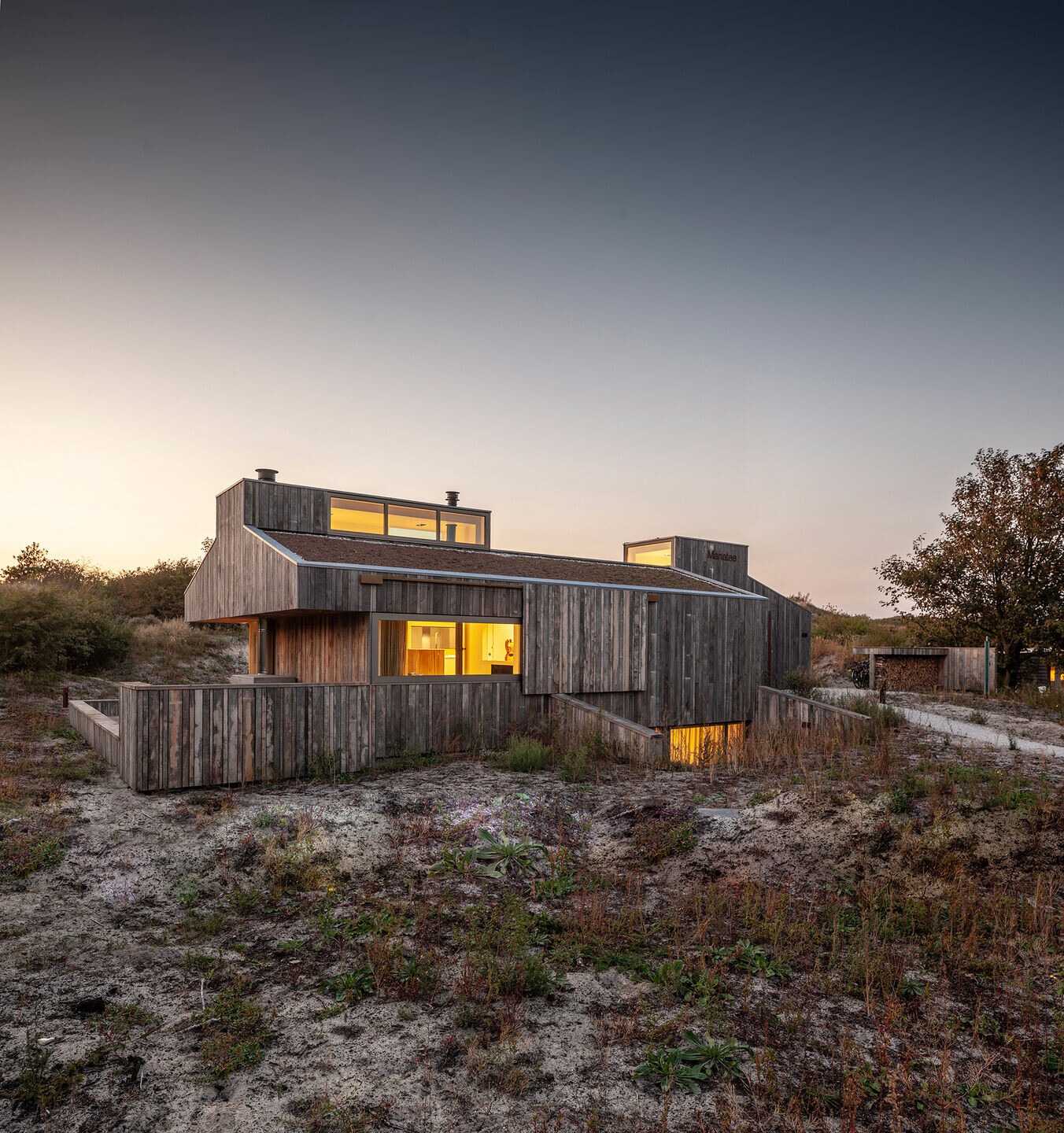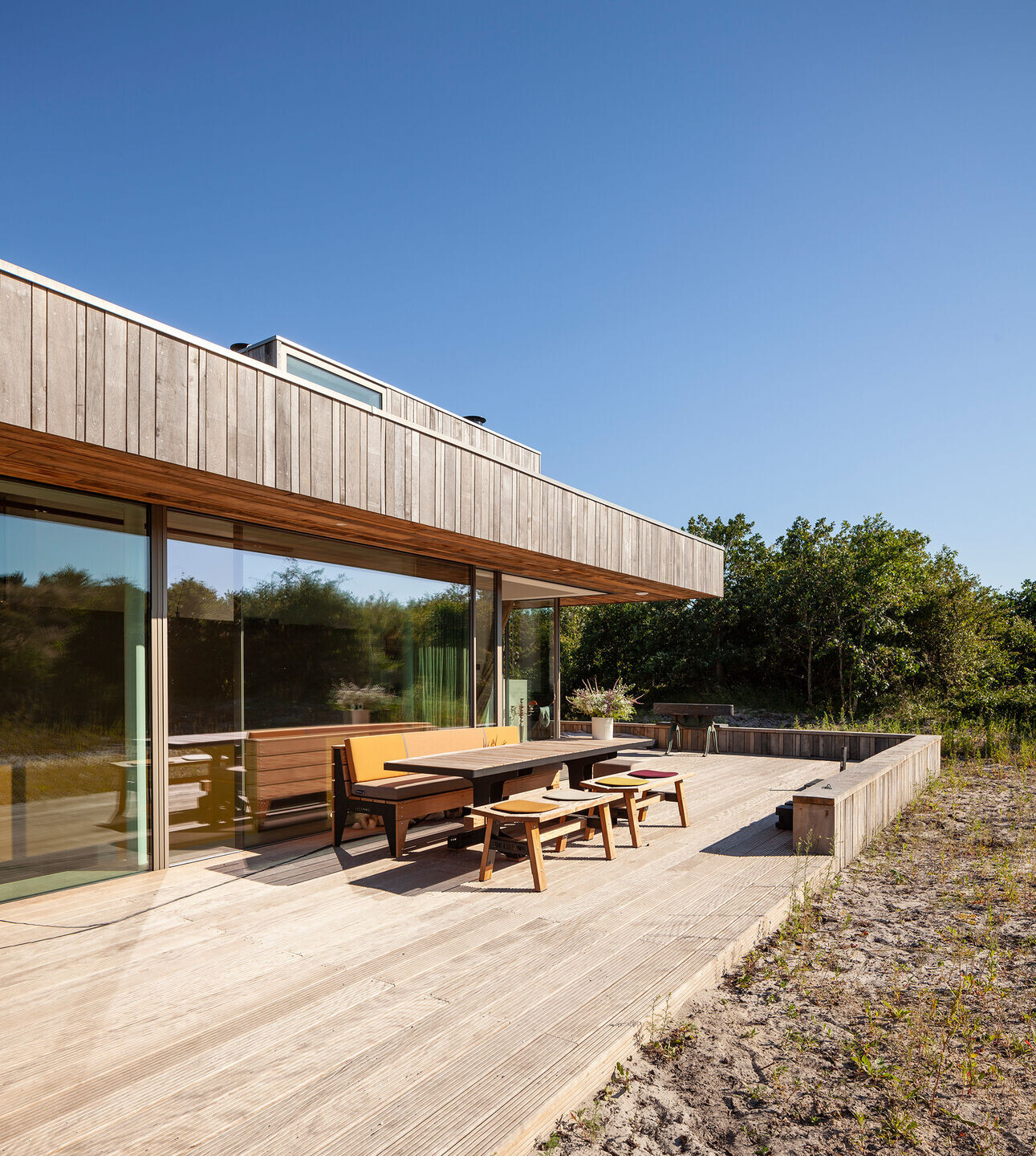 The façade of finely sawn and dried oak wood in the open air gives the house its special character. It will only become more beautiful with weathering. The green roof completes the camouflage of the house in the landscape.