This project consists of a loft conversion, a ground floor extension, the complete refurbishment and restoration of an Edwardian house in the beautiful Aldersbrook Conservation Area in Wanstead, East London.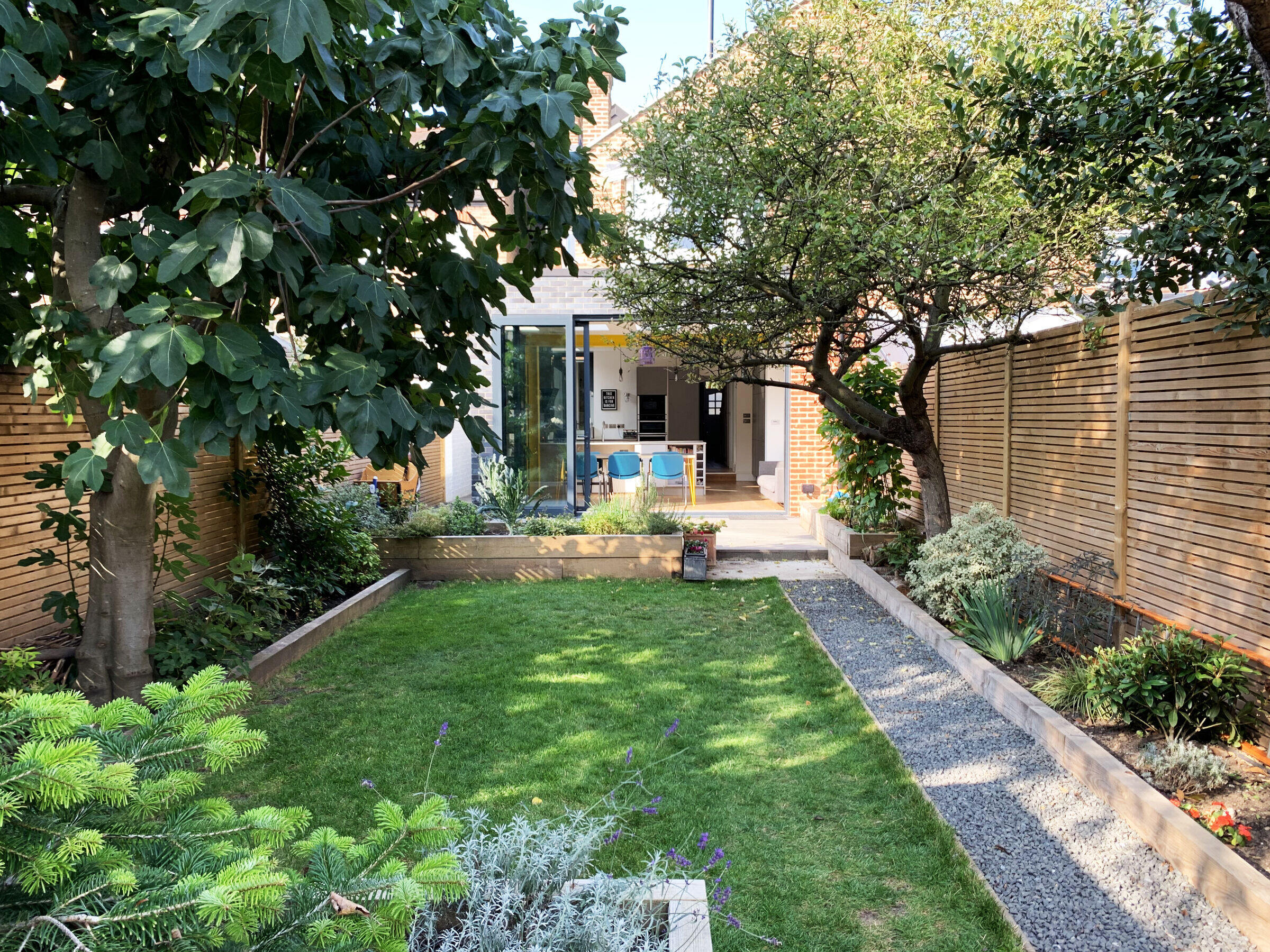 In order to do the generous proportions of the house justice a shed, a conservatory and a few convoluted walls had to be removed on the ground floor in order to enable the replacement with a large kitchen & dining area, a utility room, a WC and a cloak cabinet. The new extension seemingly consists of just a new dark metallic brick 'spine wall' and various glazed surfaces that are wrapped around the host building. This enables an outlook into the revamped garden (a view that was previously obstructed) and a lot of natural daylight deep into the space throughout the day.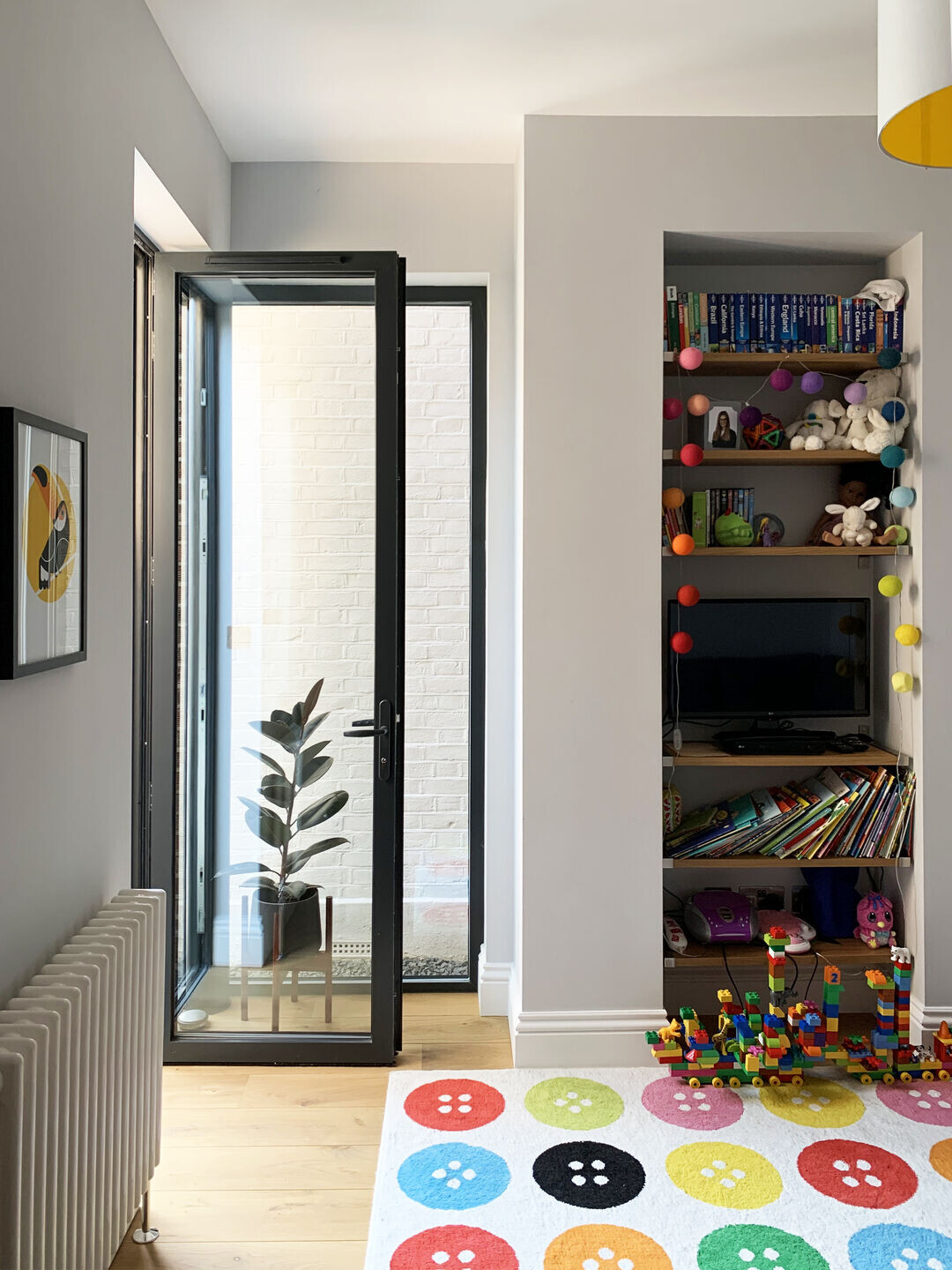 Further to that this intervention has created a central courtyard which enables external access from the existing alleyway to the utility room and into the playroom. Both, the playroom and the kitchen benefit from this intimate outlook.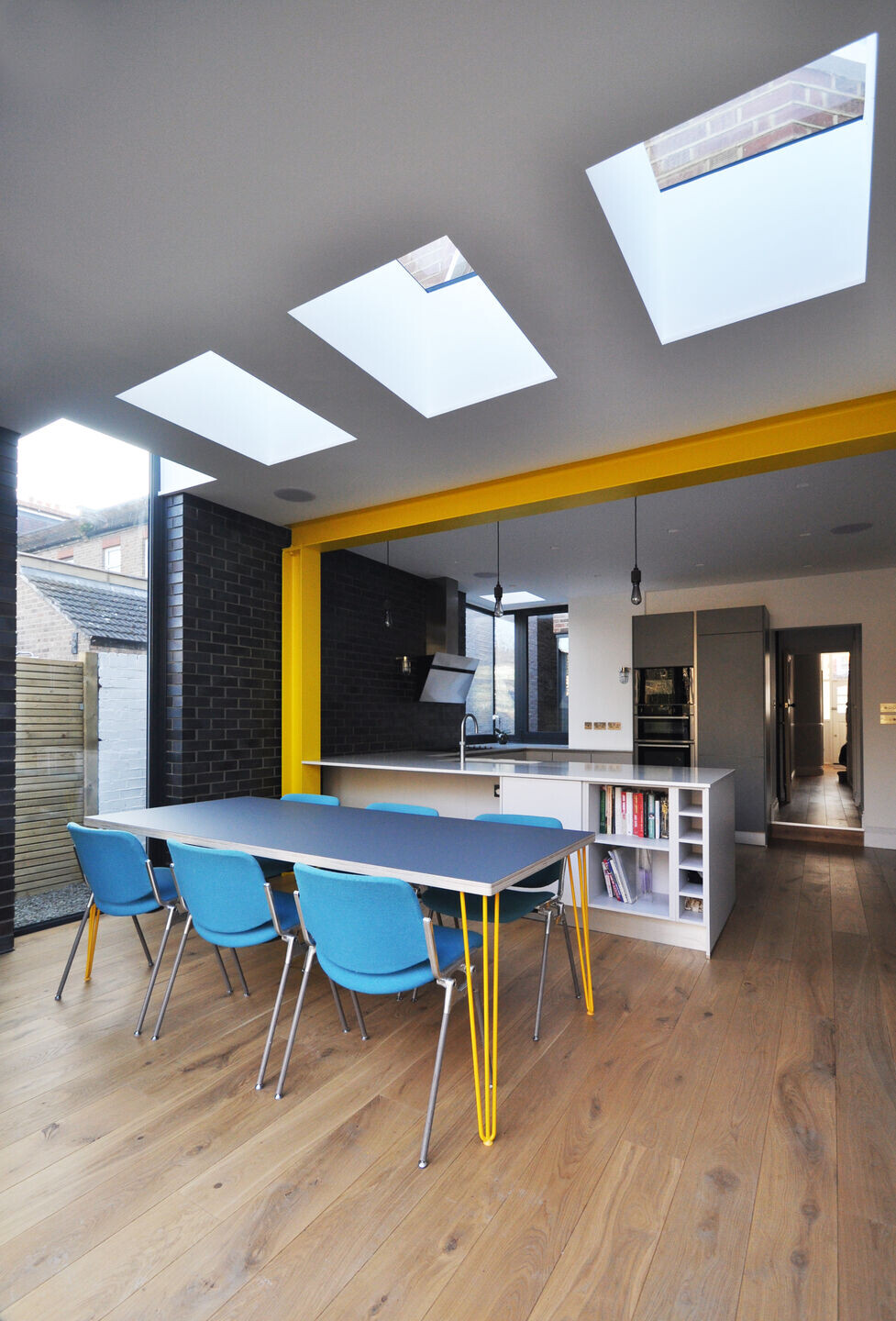 The unusual brick specification is a key element and as such appears in- and externally. In stark contrast sits a bold yellow steel structure, visually separating the kitchen from the dining area (whilst holding up the building). The brick also reappears in the bathrooms as a feature wall in order to tie the project visually together. All other materials are of a monochrome nature and act as a minimal, neutral canvas.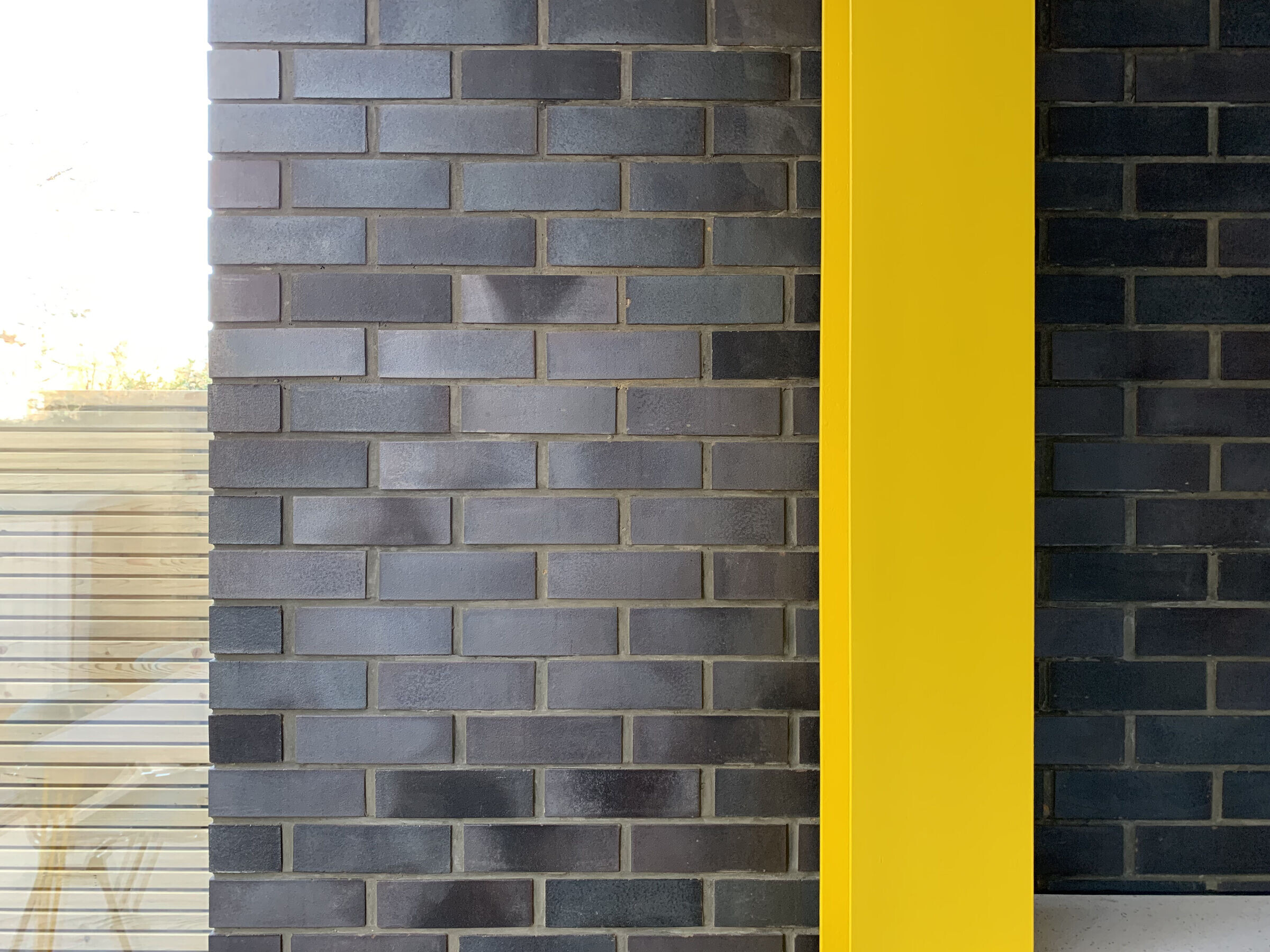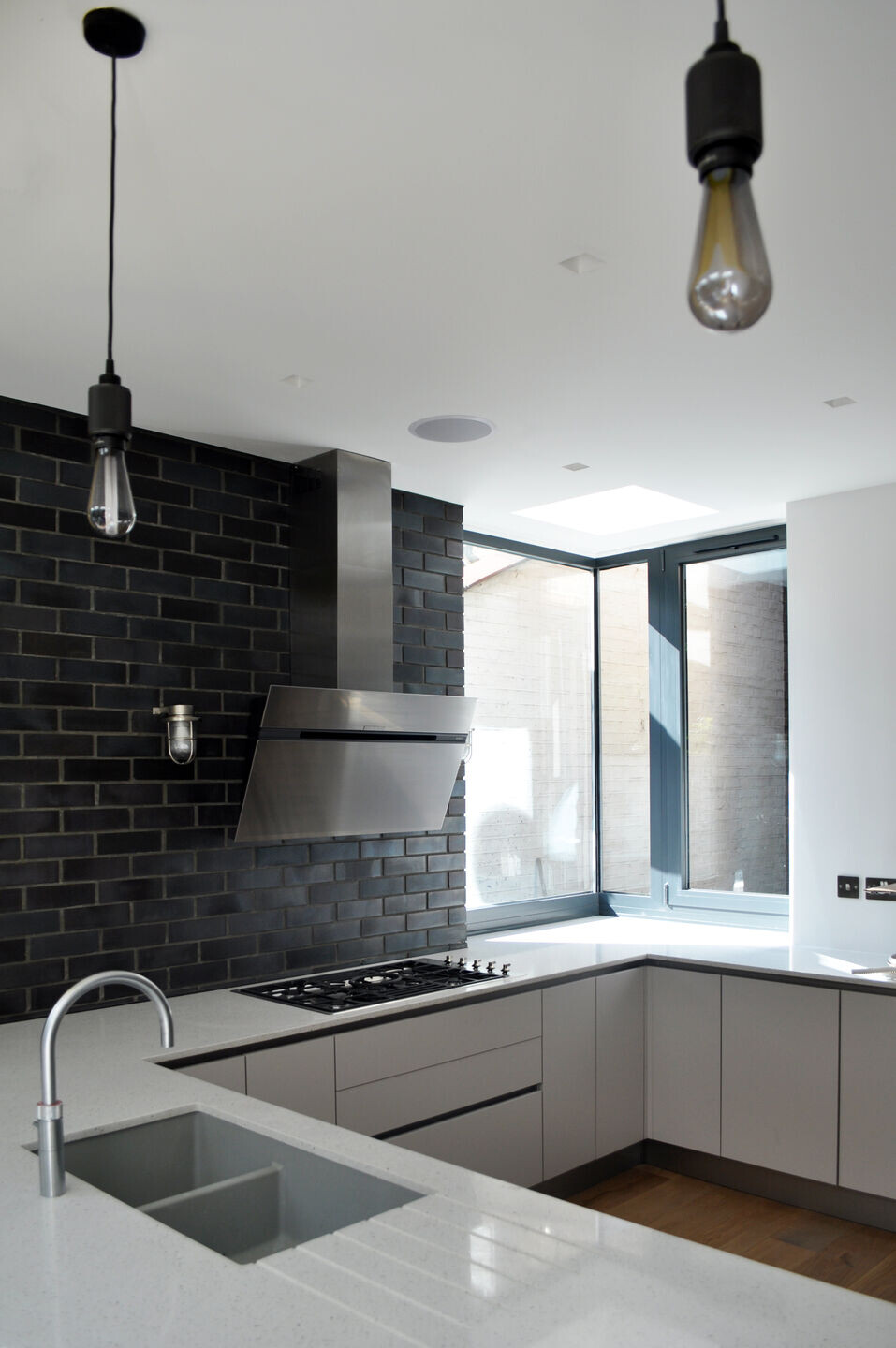 One of the most exciting spaces has been created within the normally unusable roof void above the existing rear extension: It is here where we have managed to introduce a dramatic, long wedge of a wet-room which is allocated to the new master bedroom in the main loft. This space too is clean, minimal and flooded with light.