The inspiration that triggered the design of this bioclimatic solar house in Fasoula, Cyprus, was the will to create a white "Z" shaped form, that was going to characterize the morphology of the building. This form is parallel to the east-west axis and serves as a passive sun protection system, integrated into the design.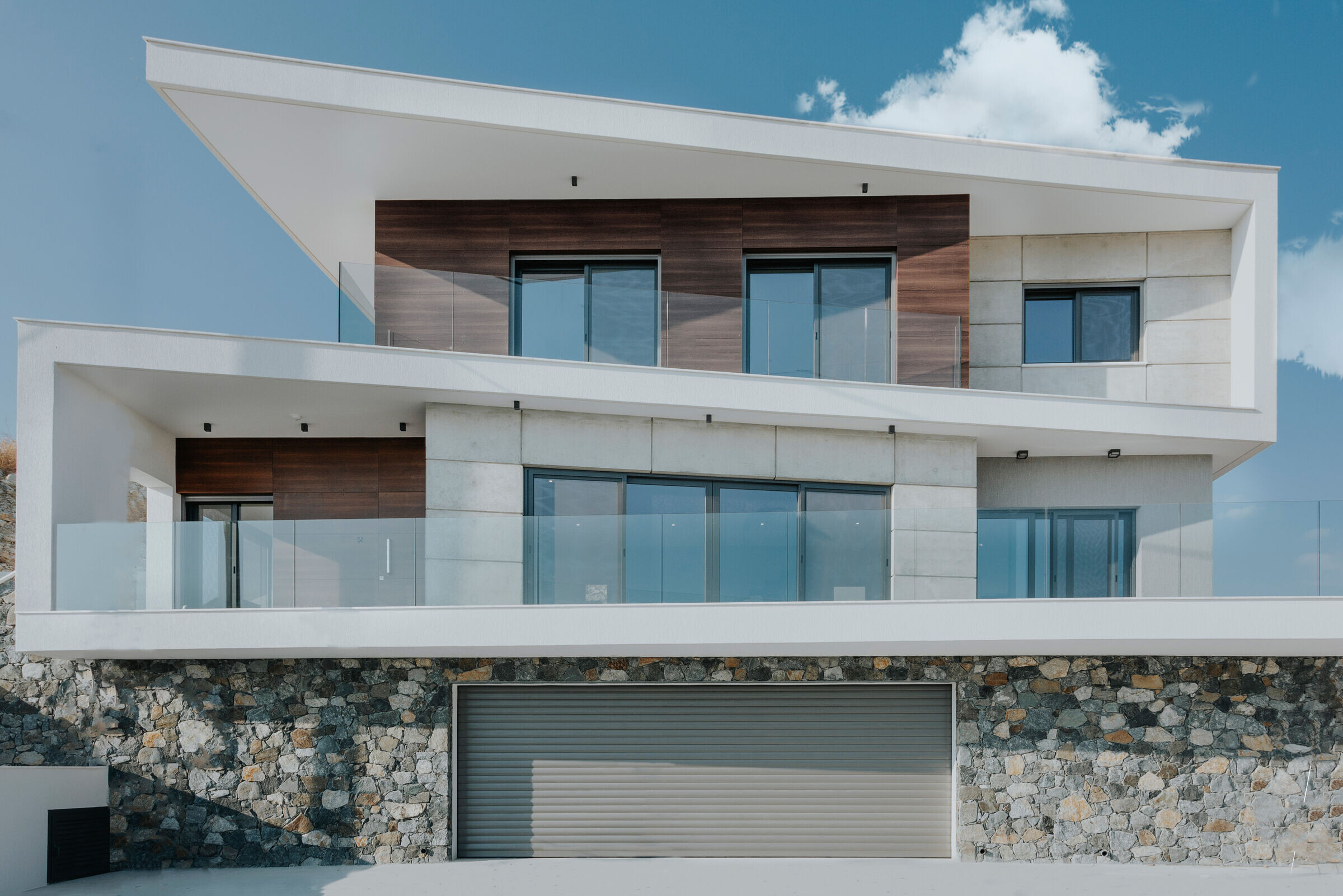 The spaces were translated in volumes which created a composition that was placed into the cavities of this white form. The design is moved by simple geometries touching the modern minimalist trends, which led to the use of exposed concrete, large wooden surfaces and the use of the "neutral" white color.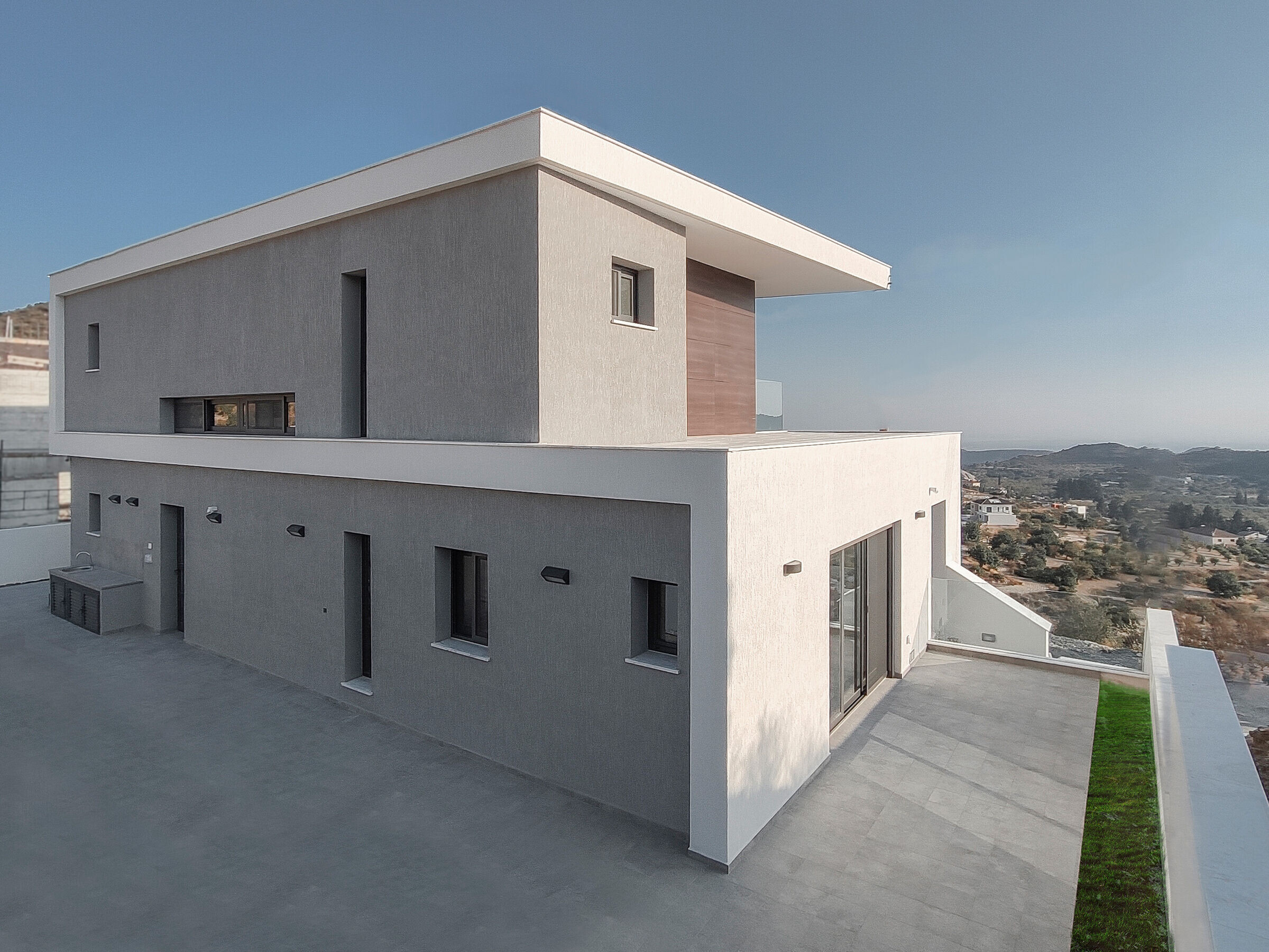 The building had to be placed in a slope, so the parking spaces were made in the earth, as a basement. This was built with stone masonry, willing to highlight the relationship between the building and the environment and to create a solid morphological base for the development of the design.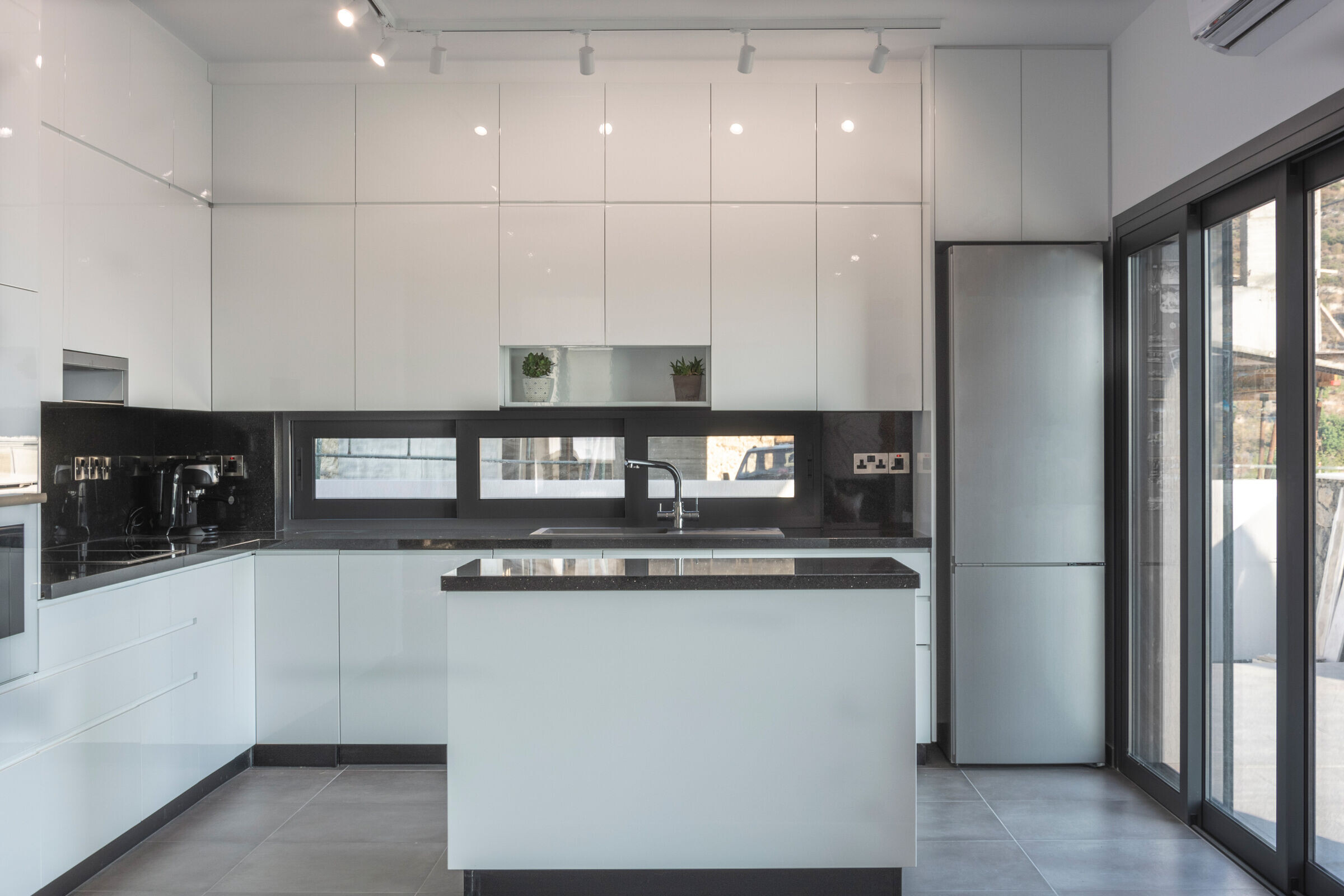 The functionality was an important design parameter, thus the movements and the needs of the users were studied carefully and implemented into the design process.
At the same time, the full exploitation of the environmental conditions, which led into proper natural ventilation, natural lighting and adequate insolation, combined with high performance active systems, led to energy savings and achieved thermal comfort for the users, thus ranking the house in the nearly-zero energy building (nZEB) category.