architecture firm StA has completed the 'house of izumo', a one-story wooden residence with giant pillars for a married couple in shimane, japan. the dwelling is located in a village where traditional architectural elements like the reddish-brown tiled roof are preserved. so, while using a modern steel roof, the project includes carefully selected colors that match the rest of the town, consciously keeping the local scenery intact.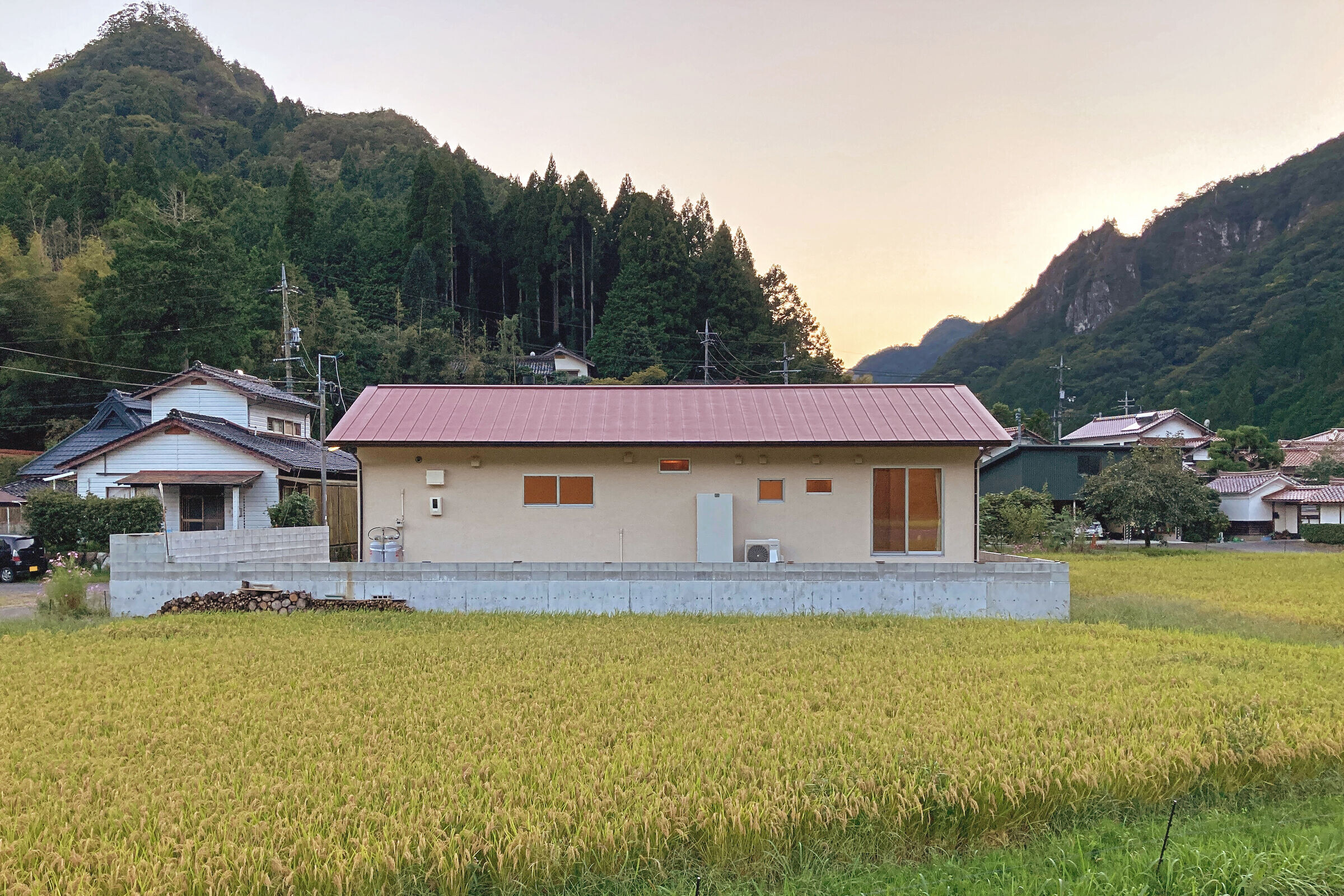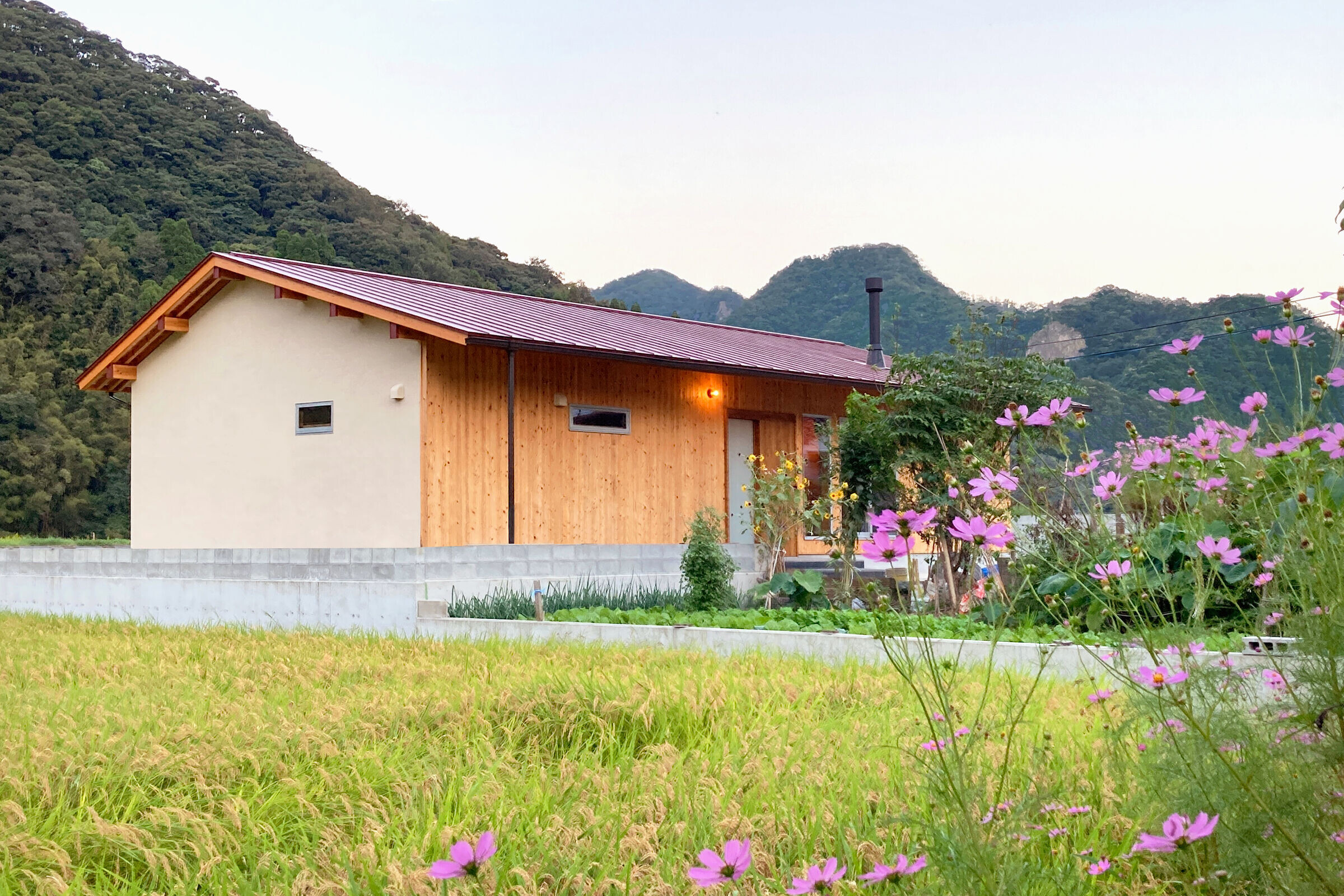 on the south side of the structure, StA has formed the exterior with wood boards, generating the impression of a humble hut settling against the mountainous scenery in the back. meanwhile, the north side is designed to fit seamlessly into the village that is visible in the distance.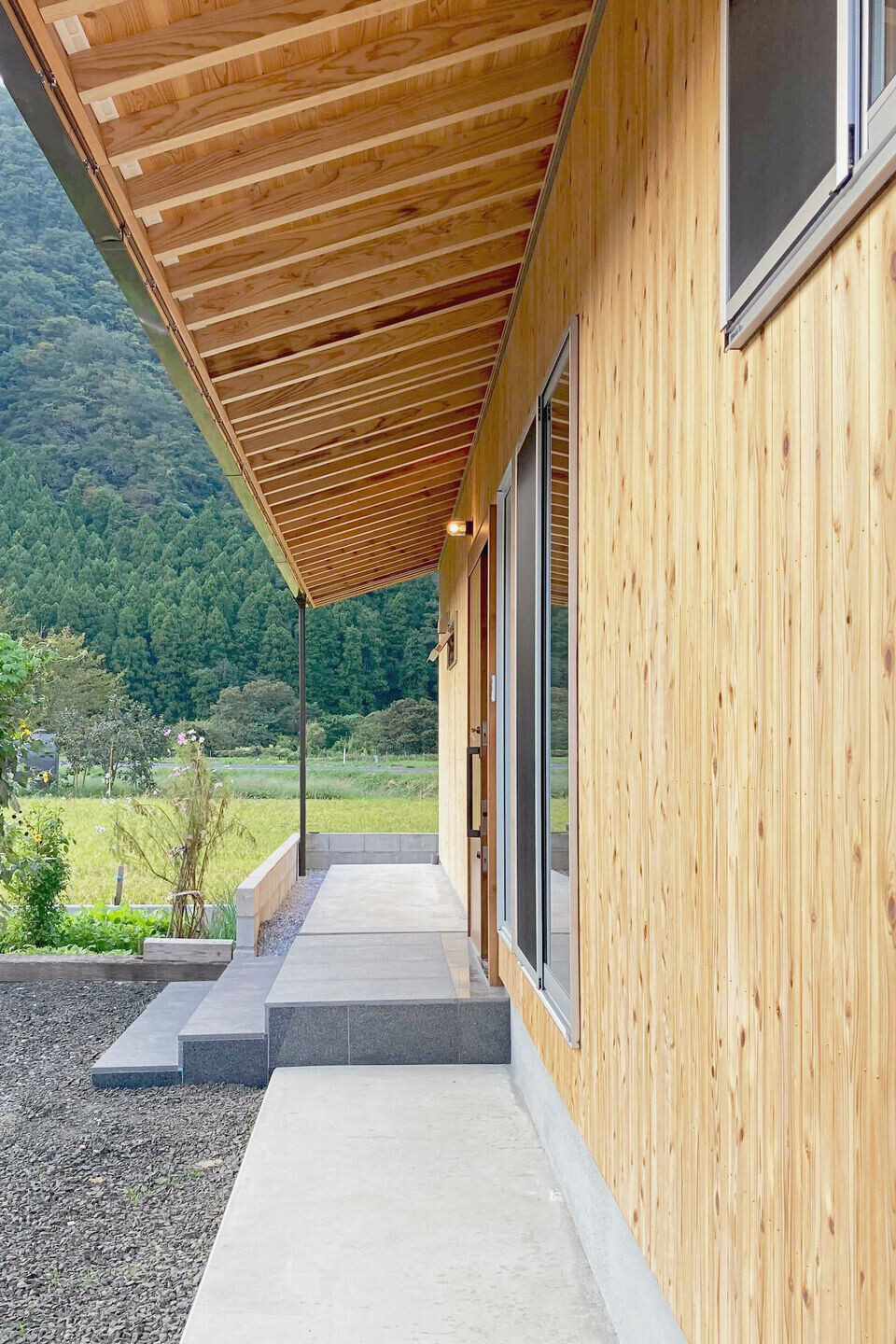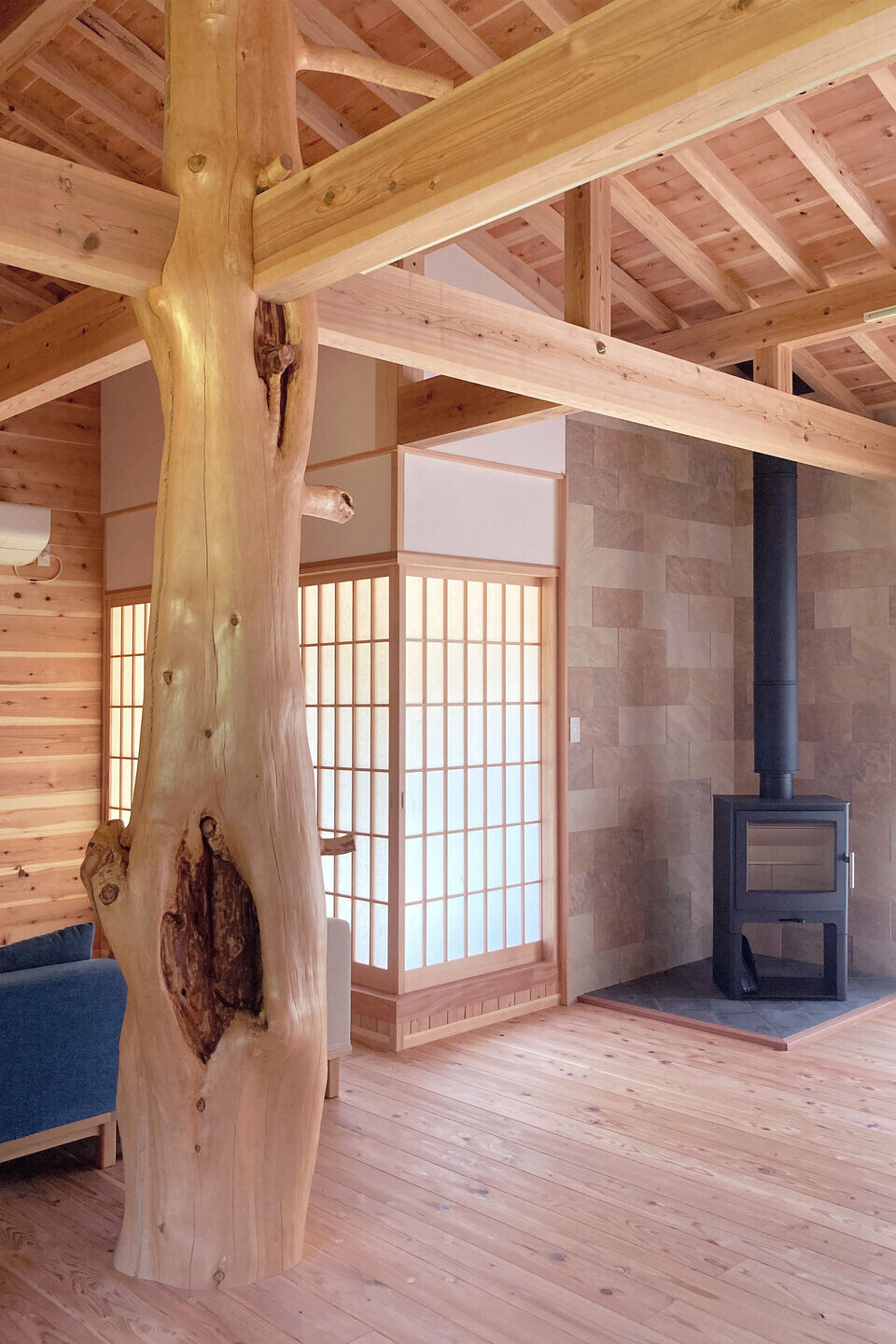 the main material of the interior is wood, which is carefully handled by local craftsmen. the huge pillars of the living room were obtained from the nearby mountain and were logged and processed by the owner and his father. the materiality provides a fresh and warm look to the house, while the presence of the giant pillars creates a unique environment, differentiating the project from other ordinary japanese wooden houses.