Based deep in the beautiful Alentejo countryside in Portugal, Howard's Folly makes award-winning wines from unique blends of carefully selected local grape varieties.
It includes a Restaurant & Visitor Centre with a Bar / Wine Store, where you can taste wines, cocktails, tapas, main courses and deserts. The contemporary look of the restaurant finds a wonderful mixing with the traditional architecture of the region.
For this restaurant and lounge bar it was chosen to acoustically treat the ceiling with a mix of ViCloud VMT 3D and ViCloud VMT Flat. Several walls were also treated with Flat Panel VMT.
"The Vicoustic clouds and panels have transformed the ambience of the restaurant and visitor centre from one which was rather cold and intimidating to a warm and welcoming space. Our visitors love the look of the clouds which perfectly complement and enhance our industrial design concept", says the client. ViCloud VMT is a simple and lightweight suspended acoustic solution.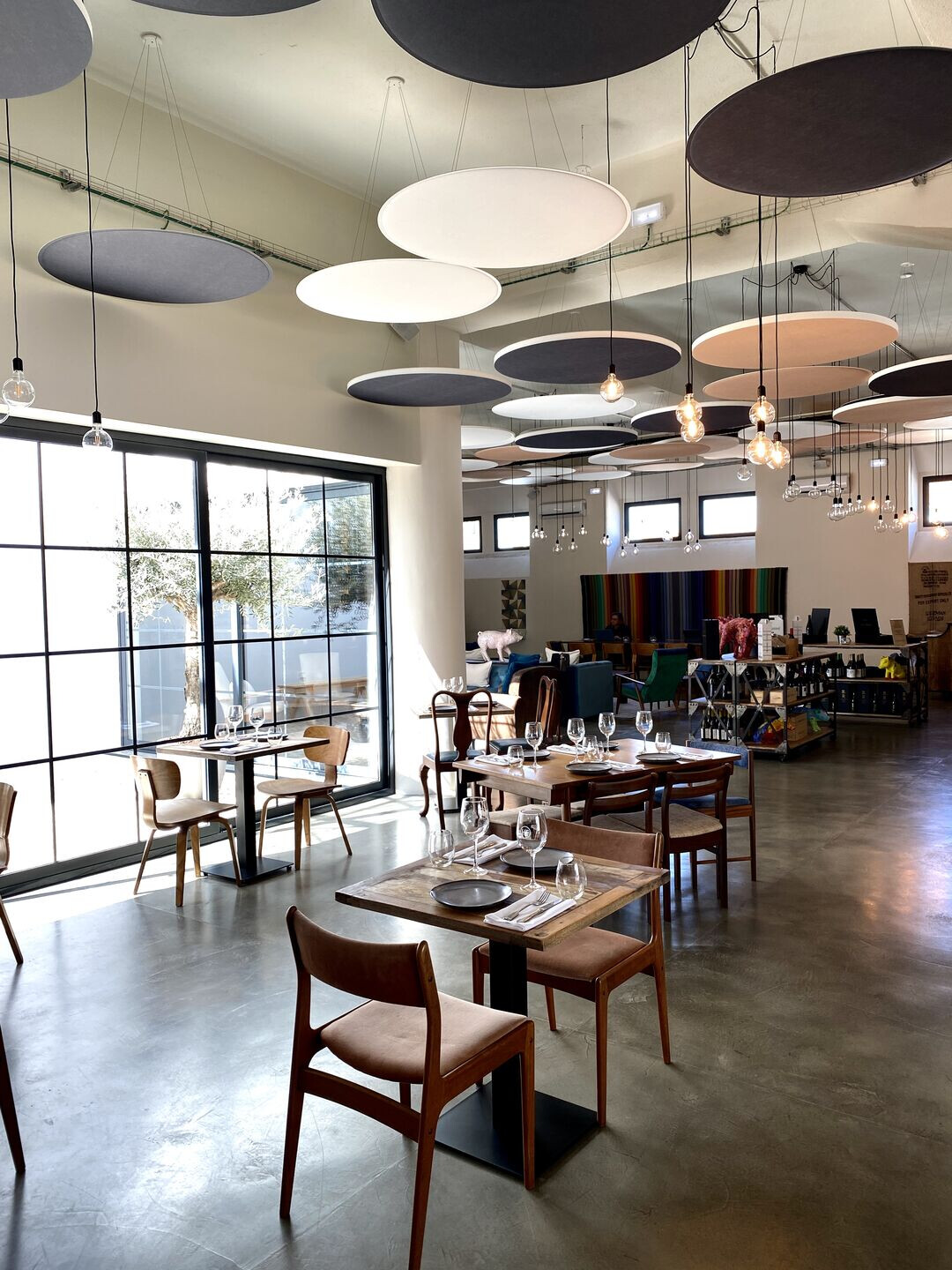 Being a suspended acoustic element, it presents twice the area of absorbing material exposed next to a common acoustic panel, making it a very effective solution and appropriate for big restaurants with high ceilings.
This project was developed for Howard's Folly Wine Restaurant and Visit Centre, in Estremoz, near Évora, in the Alentejo region, Portugal.